Your baby is growing, and soon, they won't need that crib. Your baby doesn't necessarily have to be a toddler to use a bed. When your baby is climbing out of their crib, can sleep independently without waking up at night, and if there's a new arrival coming soon, you may want to consider a bed for them to sleep in. 
However, just like your bed, you want a bed they're going to love. Let's take a look at some beds that take the cake.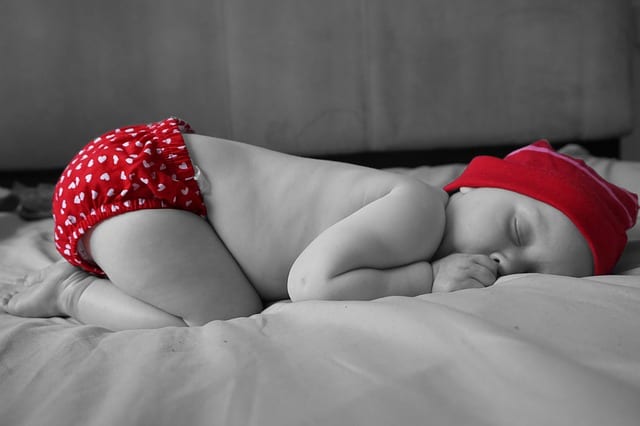 What To Look For In A Bed
With that said, here's what you should look for in a bed when you want to purchase one. 
It is the most obvious one. You want a bed that can withstand roughhousing and messiness. Most baby and toddler beds are built to last, but a few of them leave something else to be desired. With your toddler, they'll be jumping on the bed and spending a good time on it, so make sure their bed can handle it all. 
It is the most important thing to consider. You want a bed that is comfortable for your baby, so they sleep soundly at night. Most beds can provide comfort, but a few of them may leave less to be desired.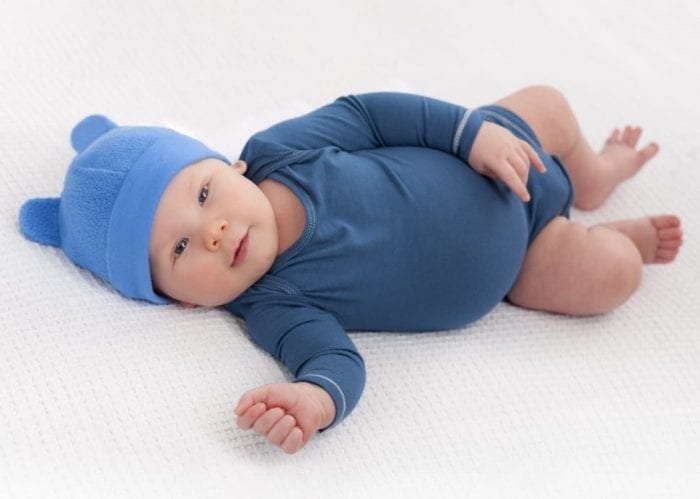 Some beds are good for babies who aren't out of their baby stage, yet are too big for a crib. These beds can be adjusted to suit a toddler and adjusted again to be a seat for a child who is too old for the bed. Having a bed you won't need to sell anytime soon is always a good thing. 
Also, you want a bed that is easy to assemble. The last thing you want is a bed that takes hours and hours to put together. Most beds are easy to put together, being smaller and all, but a few of them may have you hiring handymen to put together. Luckily, most come with easy to follow instructions and don't need too much time or tools to put together.
Toddlers love beds that have bright colors or have unique shapes, like the iconic racecar bed. While this won't affect how they get their Z's, it's still a good thing to consider. Beds that make your child feel like a driver or like a princess can incentivize them to go to bed when they usually don't want to.
Finally, you want a bed that is good for the money. Some parents may want to splurge and get a bed that costs more, while others want to save money. Having a balance of both is good. Luckily, the competing marketplace delivers with beds that are high quality, yet don't cost too much. 
Sometimes, you have to travel, and wherever you're staying, it just doesn't have a good bed for toddlers. Having a portable bed is a good option, and there are a few beds designed for comfort, such is the Regalo My Cot Portable Toddler Bed. This bed costs under $30 and is easily foldable. 
It looks a little like a hammock, and it's quite versatile. It's quite comfortable, too. And when your toddler outgrows it, it's good for pets, too. 
Now, let's look at some beds. 
Dream On Me Classic
This bed has nothing fancy to it. It's just a wooden bed designed like a classic bed. However, sometimes simplicity is what you need, and this one hits the nail on the head. It's easy to assemble. Many parents have praised its comfortability and its low rise, allowing kids to stay asleep even if they rolled off. This bed isn't too much, yet it provides a good amount for the value. 
Delta Children Wood Toddler Bed
This bed is shaped like a car, an iconic shape for a toddler bed. It's designed to keep the toddler safe in the bed, and it's quite durable. Toddlers who love jumping rejoice! It's overall a comfortable bed for a toddler who wants to have it all. 
Delta Children Canton Toddler Bed
This bed looks vintage and adult, blending in with a fancy household easily. However, it's more than just looks. It's also sturdy and comfortable, handling a toddler's jumping and other antics with ease. It's well worth trying out. 
DaVinci Sleigh Toddler Bed
It is a very sturdy bed, able to handle even the adults with its durability. No toddler is a match for this bed, be it a hyperactive or a sleepy toddler. It's easy to assemble and has a simplistic yet effective look to it. Give it a try and see if your toddler loves it.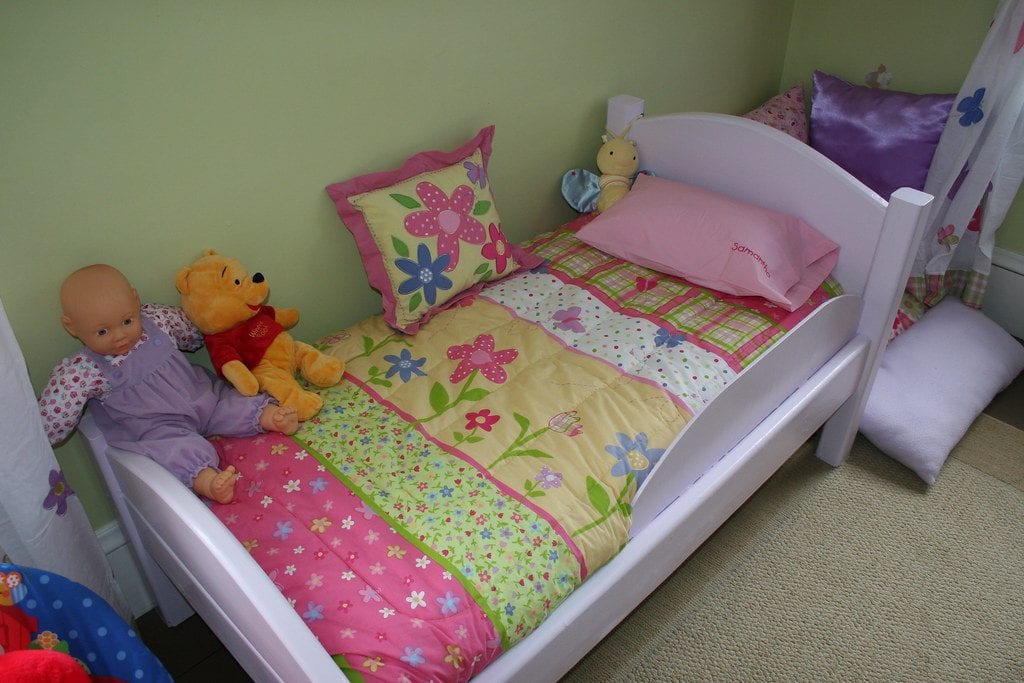 Dream On Me Emma 3-In-1 Convertible Toddler Bed
An adjustable bed is always a good thing. Some beds don't have many options to change the rails around and allow the bed to grow with the toddler, but not this one. Even if your kid gets too big for the bed, you can turn it into benches, so it'll forever be with your child. Having these features is always a good thing, as many parents scramble to sell their toddler beds and other accessories once their child grows out of it. 
Princess Toddler Bed
A cute bed is always a good thing. This bed will make your child feel like a princess. It's easy to assemble, and it doesn't cost that much. You don't need to be royalty to feel like a princess. It's such a nice bed that even the boys will love it. Give it a try.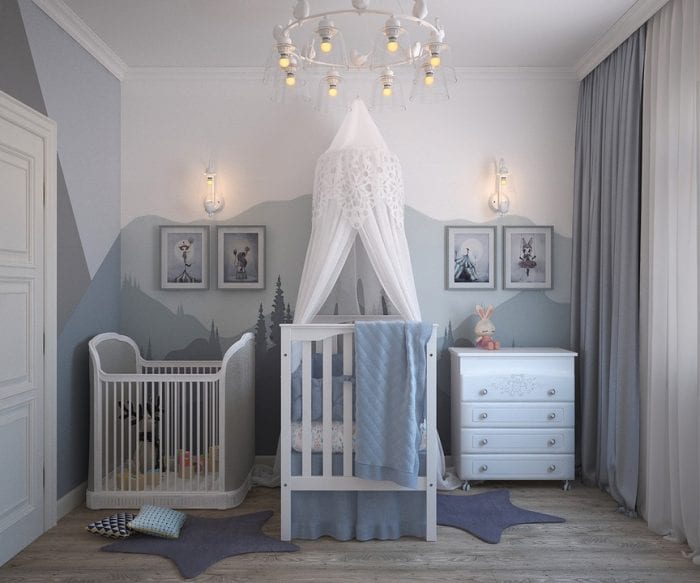 Babies' Sleeping Beds Conclusion
These are just a few beds that are good for your little one. Deciding on a bed for your toddler is always a challenge, but with a little bit of shopping around, you'll be able to find a durable and comfortable bed for your toddler. With a toddler that rests easily, you too can rest easy.
FAQs On Babies' Sleeping Beds
What is a baby's sleeping bed?
Babies' sleeping bed is a tiny bed designed for a single infant. It has rounded, more defined edges than regular beds.
How much do babies' sleeping bed cost?
Babies sleeping bed typically costs $100-$150. The price may vary depending on the brand and quality.
What is the best type of mattress for a baby crib?
The best type of mattress for a baby crib is the Serta Tranquility Eco Firm Innerspring Crib and Toddler Mattress. It is six inches thick and has full border wire, so the infant will surely be comfortable.
Is foam or coil better for a baby mattress?
The coil is better for a baby mattress. The child's back won't heat up in a coil mattress.
How firm should the babies' sleeping bed mattress should be?
A mattress should be firm enough to resist pressure from your hand. If it conforms to its shape, you need to move on to another mattress.
Can a baby sleep on memory foam?
No, a baby cannot sleep on a memory foam yet. It is too soft to take their body shape, which is not suitable for development.
Does a baby sleep well on a firm mattress?
Yes, a baby sleeps well on a firm mattress. They don't need to worry about getting suffocated by the cushion.
How thick should a mattress in babies sleeping bed be?
The mattress in babies sleeping bed should be six inches thick. This thickness is enough to keep their back off the bottom of the crib.
Is it good for babies to use coconut fiber mattress?
Yes, it is good for babies to use a coconut fiber mattress. Inhaling the air that comes out of it should not affect their respiratory system adversely.
Can rockers become babies sleeping beds?
No, rockers cannot become babies' sleeping beds. Anything that puts their head higher than their feet is not ideal.
Why soft mattresses make babies prone to SIDS?
Soft mattresses make babies prone to SIDS because they do not have enough strength to push off the bed. Thus, if they sleep on their face, they won't be able to breathe.
Can a baby sleep in the parents' bed?
No, a baby cannot sleep in the parents' bed. Aside from being possibly too soft, the adult may roll over and squish the sleeping infant.
Why can't babies rest in an inclined sleeper?
Babies cannot rest in an inclined sleeper because their heads will inadvertently drop on their chests. Hence, it may block their airway and cause suffocation.
Can you elevate a sleeping baby's head?
Yes, you can elevate a sleeping baby's head. However, use a thin, firm pillow to keep them from getting suffocated.
Can your new baby use an old mattress?
No, your new baby cannot use an old mattress. Such items need to be changed after a year or so to avoid unforeseeable health risks.
Other Resources:
https://www.healthychildren.org/English/ages-stages/baby/sleep/Pages/A-Parents-Guide-to-Safe-Sleep.aspx
https://www.whattoexpect.com/first-year/cosleeping.aspx
https://momlovesbest.com/co-sleepers
Last Updated on April 29, 2021 by Marie Miguel
DISCLAIMER
(IMPORTANT)
: This information (including all text, images, audio, or other formats on FamilyHype.com) is not intended to be a substitute for informed professional advice, diagnosis, endorsement or treatment. You should not take any action or avoid taking action without consulting a qualified professional. Always seek the advice of your physician or other qualified health provider with any questions about medical conditions. Do not disregard professional medical advice or delay seeking advice or treatment because of something you have read here a FamilyHype.com.