Your baby needs a place to sleep, and a crib is usually the best option, but sometimes, you just want a bed that's close to you. A co-sleeping bed is a good option. These are cheap baby cribs you can attach to the bed, so you're sleeping with your baby.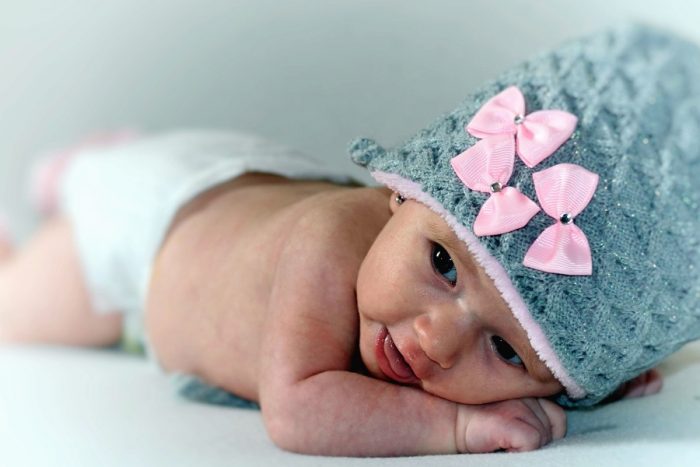 If you have no idea yet what to buy, we made a list of the highly-rated infant sleeping beds from Amazon. We included its features and a link that you can follow to read cosleeper reviews from verified customers. If you continue reading the article, you will learn more essential FAQs and our recommendations for the best beds.
Why Co-Sleepers?
Here are the reasons why you may like a sleeping bed. 
Extra safety. You worry about your baby quite a bit. You do all you can to prevent SIDS, and yet you still don't have that peace of mind. This type of bed-sharing bed can give you extra security. 
Some Of The Best Co-Sleepers On Amazon
Mamibaby Baby Lounger, Ultra Soft 100% Cotton and Breathable Fiberfill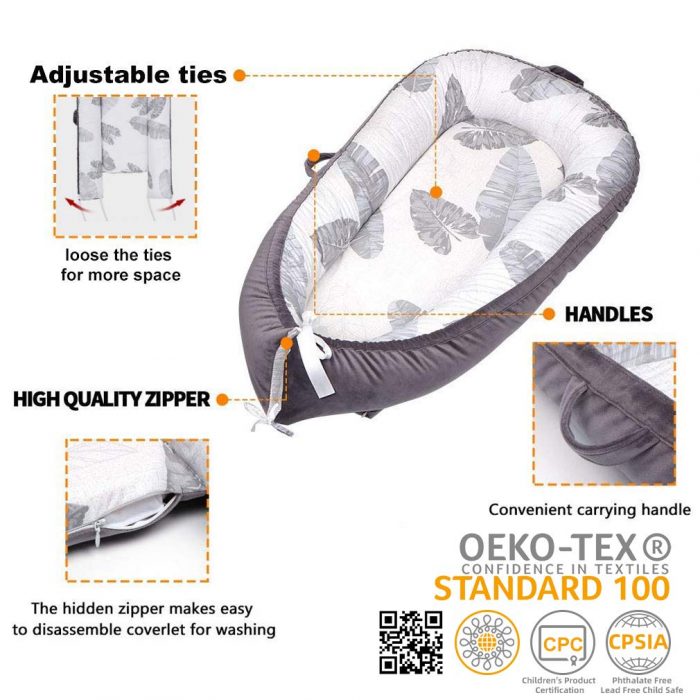 The baby lounger is a must have for parents who are planning to co-sleep with their little ones. It keeps the baby safe and comfortable while they sleep.
It is made of 100% cotton and it has very soft paddings. It is ideal for babies from 0 to 24 months.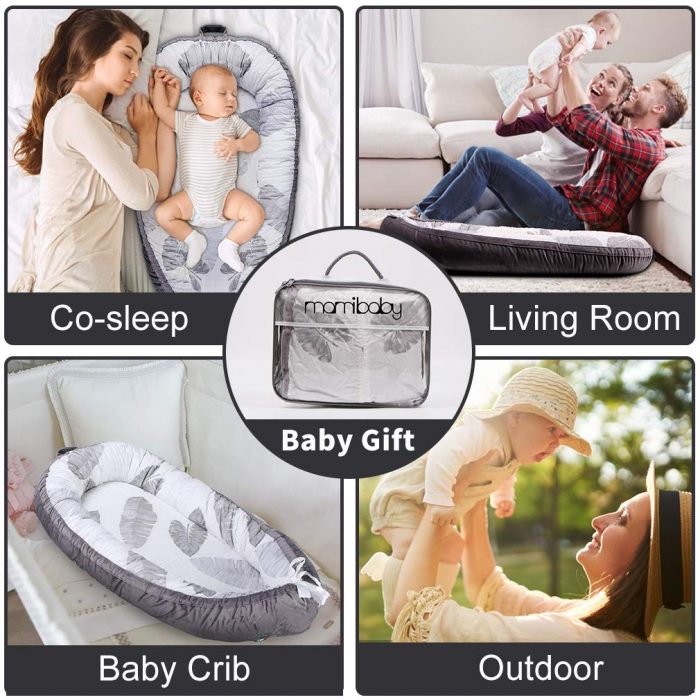 Mika Micky Bedside Co-Sleeper Crib, Easy Folding and Portable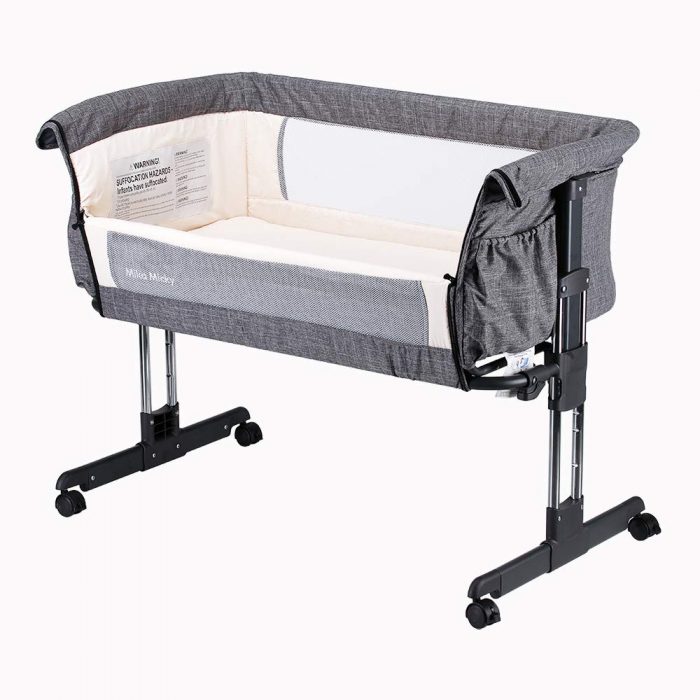 The bedside crib is convenient to use and very portable. It can be easily attached to the parents bed and it features 7 height position to accommodate any size of parent's bed.
It has two-side mesh which allow air to circulate on the crib to keep your baby cool while sleeping.
It is suitable from birth up to 5 months or 33 lbs.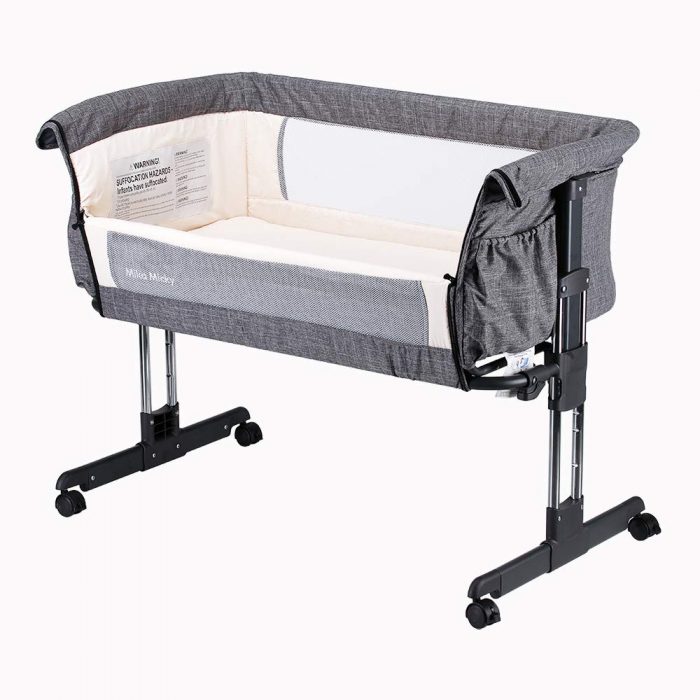 Baby Delight Snuggle Nest Harmony Infant Sleeper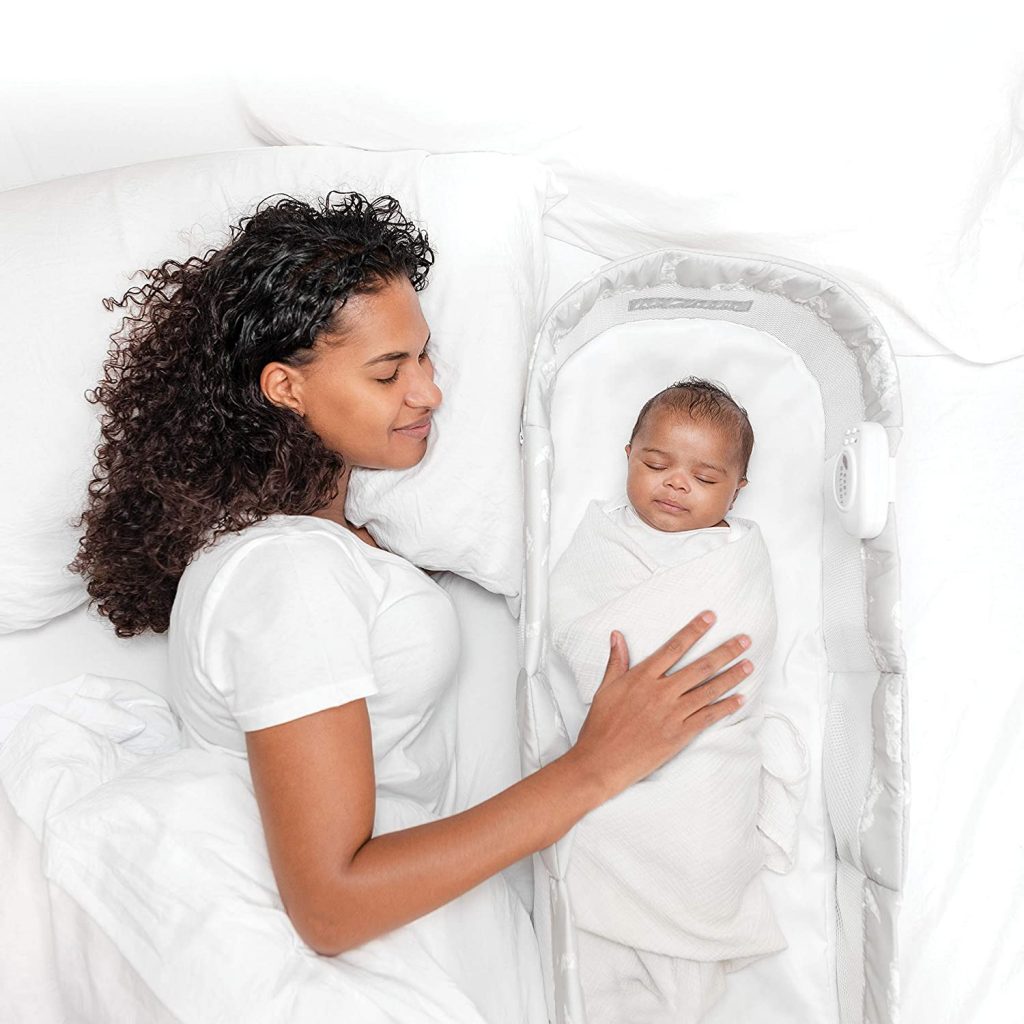 The baby nest is complete with a waterproof foam mattress, wraparound sheet and nightlight & sounds. It is designed to keep your baby cool and snug while they sleep and relax.
It has rigid and vented walls that separates the baby nest from the parent bed to always keep the baby safe at all times.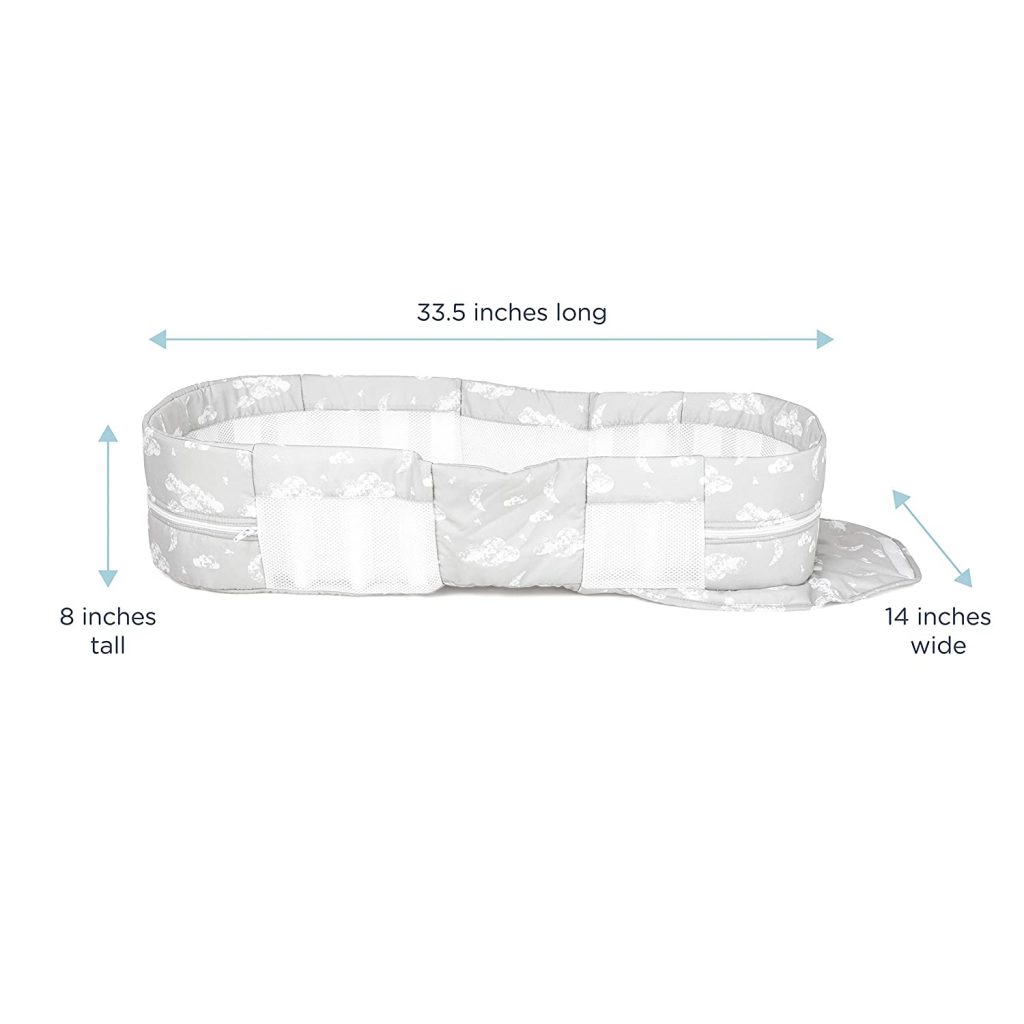 Miracle Baby Portable Baby Sleeper, Ultra Soft, Breathable, and Portable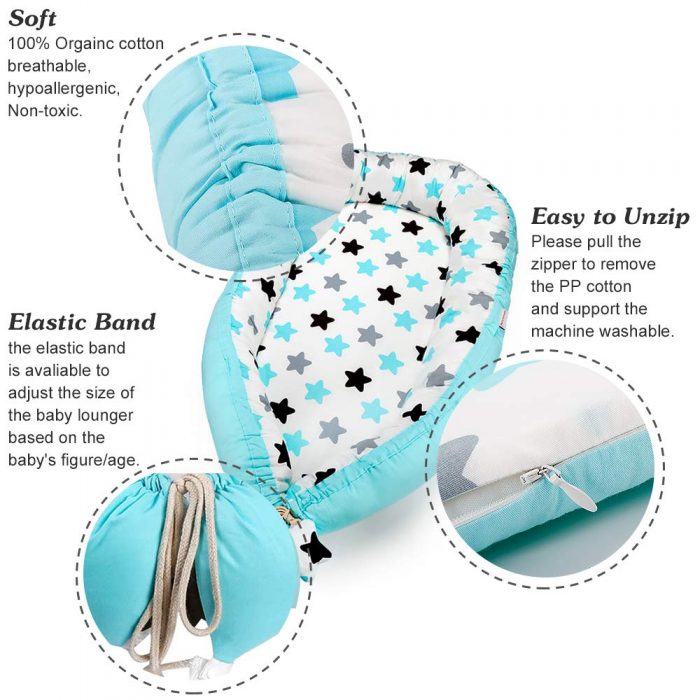 The baby nest is best for co-sleeping and traveling. It has received high ratings and positive reviews from amazon because of its eco friendly materials and light weight features.
It is breathable and extra soft. It also mimics the mother's womb which promotes better sleep for your little one.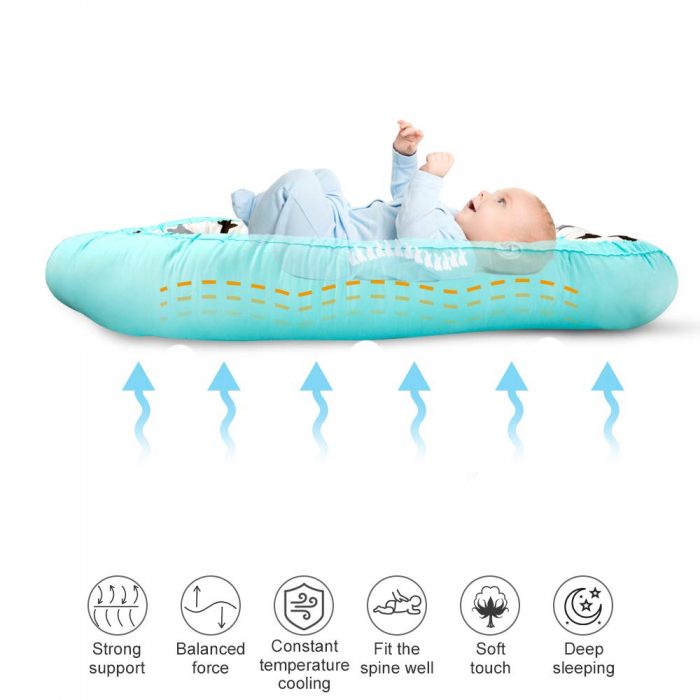 Easier nighttime feedings. If your baby is hungry in the middle of the night, a sleeping bed makes it much easier for you to feed them without the hassle and without going to the other room. 
They're portable. If you're a traveling parent, a bed that is easy to carry and folds up is always a plus. While you should have a crib that stays at your home, having a portable bed is useful whenever you're not at home. 
Co-Sleeper Top Features
Here are some things you may consider when purchasing a bed for your baby.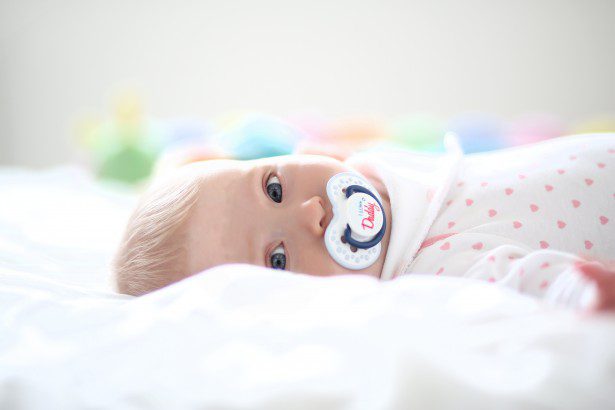 You want a bed made from high-quality materials that lack any harsh chemicals and whatnot and aren't made from materials that will make your baby uncomfortable. Usually, it's easy to find beds that are made with good stuff like organic cotton, but you may want to double-check to ensure your baby sleeps peacefully through the middle of the night. 
Many sleeping beds are quite portable, allowing you to fold them so you can store them in a closet or a car if you need to be. Many of these beds will allow traveling parents to have the ability to transport their beds wherever they go, which is always a plus. 
Babies are messy, and when you're dealing with a dirty baby, you don't want a bed where you have to spend hours cleaning it up. Luckily, the best baby cosleepers are easily washable, with covers and whatnot you can remove and machine wash. However, you should research whether or not the beds are washable before you purchase it. 
When you're using a bed designed to sleep next to the baby, you want to be able to get to the baby with ease. Many of the beds will have the ability for you to swivel it so you can face the baby and give them the feedings they need and in the middle of the night. Others may make it more of a hassle, which is never good. You always want a bedside sleeper that is easy to access, so remember that. 
Every parent has their budget. Some parents may be able to splurge on a high-quality bedside sleeper, while others will be looking for a bed-sharing bed that combines value with the essentials. With shopping, you can always find deals online, or get lucky and find a high-quality bed at a thrift store. 
Co-Sleeper Beds 
Now, let's look at a few beds that are worth considering. 
Lulyboo Bassinet To Go Classic
It has a weird name, but it's a great sleeper. This bed is cheap, yet comfortable for your baby to sleep in. It's big enough to attach to your bed, and it's safe as well. Its bed frame sides are squishy, keeping your baby beautiful and comfortable when they're sleeping. 
You can also fold it and carry it when you're traveling. Being able to bring a bed is quite useful when you're on the road, and not only is it portable, but it's easy to store as well. Best of all, it's quite easy to wash, as well. A machine-washable bed is always a plus.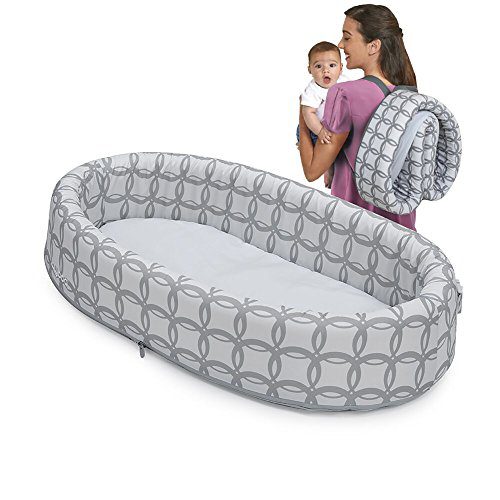 This one is a bed that has vast sides, and it's good for a growing baby. While it is a bit expensive, it's made from high-quality materials and makes your baby feel like they're in a womb as your baby sleeps. It's easy to move as well, so your baby can sleep with it anywhere. Overall, it's a great bed, but not for those who are on a budget.
Baby Delight Snuggle Nest
The Baby Delight Snuggle Nest is one of the best beds for travel. You can fold up the Baby Delight Snuggle Nest, but it also has a hood, keeping your baby in the dark place no matter what. The Baby Delight Snuggle Nest is a soft, comfortable bed that is great for travel. Another reason why the Baby Delight Snuggle Nest suitable for traveling is that it has many pockets in the bed frame that you can use to store all the essentials when you're traveling. However, the Baby Delight Snuggle Nest not a bed that is growable. If you have multiple children, the Baby Delight Snuggle Nest may be the best bedside sleeper to pass on to younger siblings.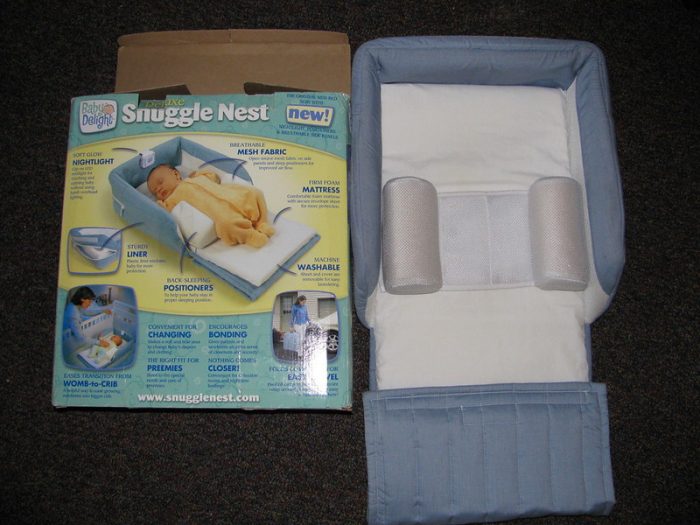 Halo Bassinet Swivel Sleeper
The Halo Bassinet Swivel Sleeper is an excellent bed for side sleepers, keeping your baby close to you but also away as you sleep. The reason why the Halo Bassinet Swivel Sleeper is so great for those who side sleepers because it's reachable for parents in the middle of the night, and yet it is away when you're trying to sleep. You can rotate the Halo Bassinet Swivel Sleeper as well. The price is about average for the bed, but some parents may find it a little more expensive. 
Arm's Reach Concepts Clear Vue Co-Sleeper
The Arm's Reach Concepts Clear Vue Co-Sleeper is a versatile side sleeper that doubles as a freestanding bassinet and a bedside sleeper. The Arm's Reach Concepts Clear Vue Co-Sleeper has a large storage basket and wheels so you can easily move it around to where you need it. Another feature of the Arm's Reach Concepts Clear Vue Co-Sleeper is that it has mesh sides that give you a view of your baby at all times. One last benefit of this side co-sleeper is that the legs of the Arm's Reach Concepts Clear Vue Co-Sleeper are adjustable so they can reach the heights of different beds. The Arm's Reach Concepts Clear Vue Co-Sleeper comes in multiple options so you can pick the right bedside sleeper for you and your baby's needs.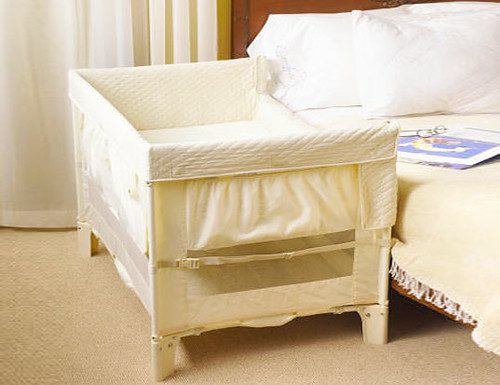 The SwaddleMe By Your Side cosleeper has been one of the best baby cosleepers for a long time. The SwaddleMe By Your Side features mesh sides that are cee through to be able to watch your baby sleep. The SwaddleMe By Your Side bedside sleeper has a sturdy metal frame that can easily fold up and be carried around with you from room to room. When you purchase the SwaddleMe By Your Side bedside sleeper, you get the mattress and the fitted sheet. One of the best things about this bedside sleeper is that it comes with a detachable sound, light, and white noise baby sound machine that helps your baby sleep. The SwaddleMe By Your Side bedside sleeper is a good investment all around. 
Best Co-Sleeper: Final Words
These are just a few bedside sleepers that are good for the baby. When shopping for your baby, you always want to make sure that you're giving your baby the most quality imaginable. Try out all these best baby bedside sleepers and see which one is the best for your baby. Chances are, you can find the best bed for your baby and give them the quality they deserve.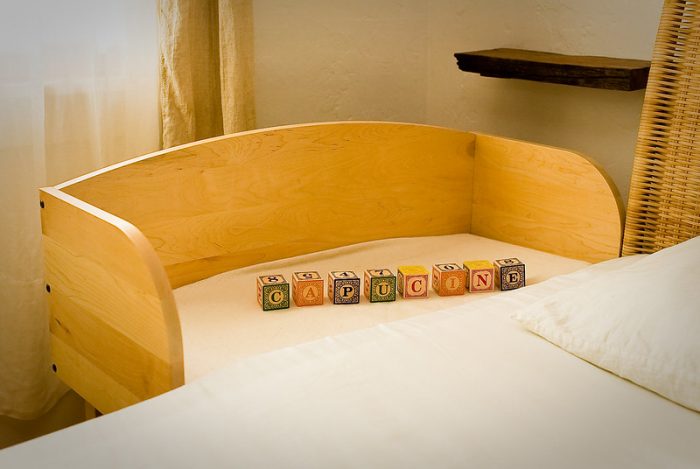 Best Co-Sleeper: FAQs
What's the top co-sleeper?
The best co-sleepers are Arm's Reach Concepts Co-Sleeper Bassinet, Snuggle Me Organic, JoJo Infant and Toddler Co-Sleeper / Lounger, and Halo Bassinest Swivel Co-Sleeper. Some more of the best ones include Graco Pack 'n Play Twins Bassinet, DockATot Deluxe, DockATot Deluxe+, SwaddleMe By Your Side, and of course, The First Years Close And Secure Sleeper. These are all great baby gear options to add to your collection and to consider for your bedside sleepers if you can't decide between a bassinette or crib.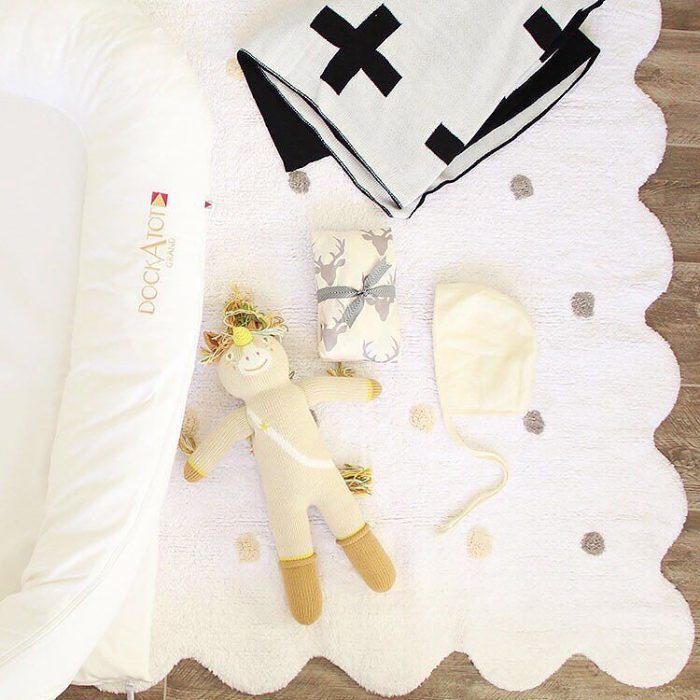 Best newborn co-sleeper
Green Frog Bassinet is the best baby co-sleeper according to most co-sleeper reviews.
Is a co-sleeper dangerous?
Well, most doctors say don't do it. That is if it involves sharing the same bed as the baby. Bed-sharing and co-sleeping can increase the chance of Sudden Infant Death Syndrome.
How long should a co-sleeper be used?
The co-sleeper bassinet modes are for infants up to around five months of age. In some cases, it is best for babies who can begin to push up their hands and knees.
What age is best for co-sleeping?
The APP suggests that co-sleeping and bedside sleepers should be for babies at least six months of age and ideally a year.
Can you use a crib as a co-sleeper?
Most parents never used a crib. There are many best baby cribs available on the market which you can utilize. If you have already bought a crib, turning this piece of baby gear into a co-sleeper is a beneficial idea.
Is a co-sleeper better than a bassinet?
Unlike bassinets, co-sleepers that sit at the side of the bed have height adjustments. It makes it more convenient to keep mom and baby in such proximity.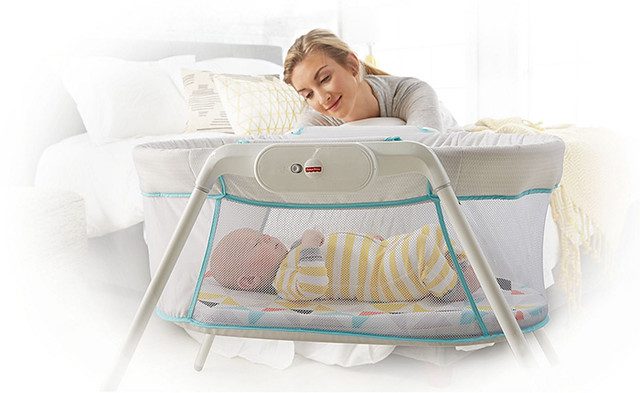 Is it fine to share a bed with your baby?
Co-sleeping with your child isn't likely to cause adverse social or cognitive problems. Therefore, bed-sharing and bedside sleeping is okay.
What age is best for babies to co-sleep?
By the time the baby is about four months of age, bedsharing with a healthy baby is allowed on a safe surface. Of course, that is bed-sharing with by responsible nonsmoking adults.
How do I co-sleep with my toddler?
Sit with your baby at first as they fall asleep. From there, slowly move closer to the door with each phase. In this instance, ensure there is a nightlight in your toddler's room to ensure you do not step on any toys while leaving the room. Also, a white noise machine helps when it is time for you to leave the room.
Last Updated on April 29, 2023 by Patrick Magtaan
DISCLAIMER
(IMPORTANT)
: This information (including all text, images, audio, or other formats on FamilyHype.com) is not intended to be a substitute for informed professional advice, diagnosis, endorsement or treatment. You should not take any action or avoid taking action without consulting a qualified professional. Always seek the advice of your physician or other qualified health provider with any questions about medical conditions. Do not disregard professional medical advice or delay seeking advice or treatment because of something you have read here a FamilyHype.com.