Does your toddler have flat feet? They're not alone. In regards to foot development, flat feet, or pes planus, happens in about 20-30 percent of the population. This part of foot development is one that can cause foot pain and other problems if not handled right. 
Luckily, there are many ways you can help a child's feet. One way is to give them supportive shoes. Kids with flat feet need supportive shoes, and in this post, we'll tell you some of the best shoes for the little one's feet.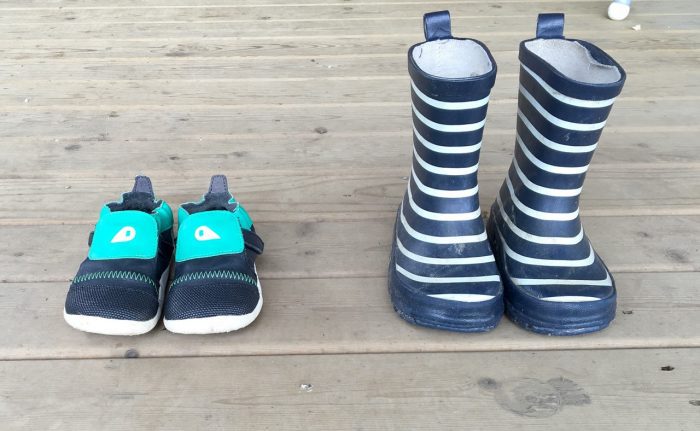 What to Look for in the Best Shoes for Kids With Flat Feet 
If you're looking for shoes to relieve foot pain, you've come to the right place. Here are some features to consider. 
Great customer service. If for any reason, the shoe doesn't work for your kid's feet, or it doesn't relieve any foot pain, you should be able to take it back. Some shoe brands have poor customer service, so beware. 
Children's feet need comfortable shoes, and one of the best ways to keep them comfy is through memory foam. Memory foam can conform to the child's feet in shape and are great if your child's feet are flat. If you love memory foam on your bed, your child will love it on their shoes. 
Kids' shoes for flat feet should come from trusted brands. Shoe brands can make or break your decision. If the shoe brands you purchase from are known for their high-quality footwear, you should buy them if they're known to treat a flat foot, even better. Kids with flat feet need the best, after all. 
It needs to be the right shoe size. Shoe size is always essential if you have a child with flat feet. If the shoe size is too big or too small, it won't feel comfortable. Now, shoe size is vital for anyone's feet, but the best shoes for kids with flat feet should conform to your toddler's foot size and leave some room for growth. Always look for a shoe size that does that. If the shoe size doesn't, then you may want to get something else. If you're unsure what the shoe size needs to be, talk to a professional, and they can help you with the right shoe size. 
Most important of all, kids' shoes for flat feet should have the best arch support around. People with flat feet tend to have low arches, and low arches can lead to pain and discomfort. Arch support fixes that by providing a comfortable way for your child to lift their feet. Arch support in kids' shoes, and for adult shoes as well, can allow your kid to live a healthy life. Never miss out on the arch support for any kids' shoes, especially for flat feet. 
So, what are the best shoes for kids with flat feet? Let's take a look.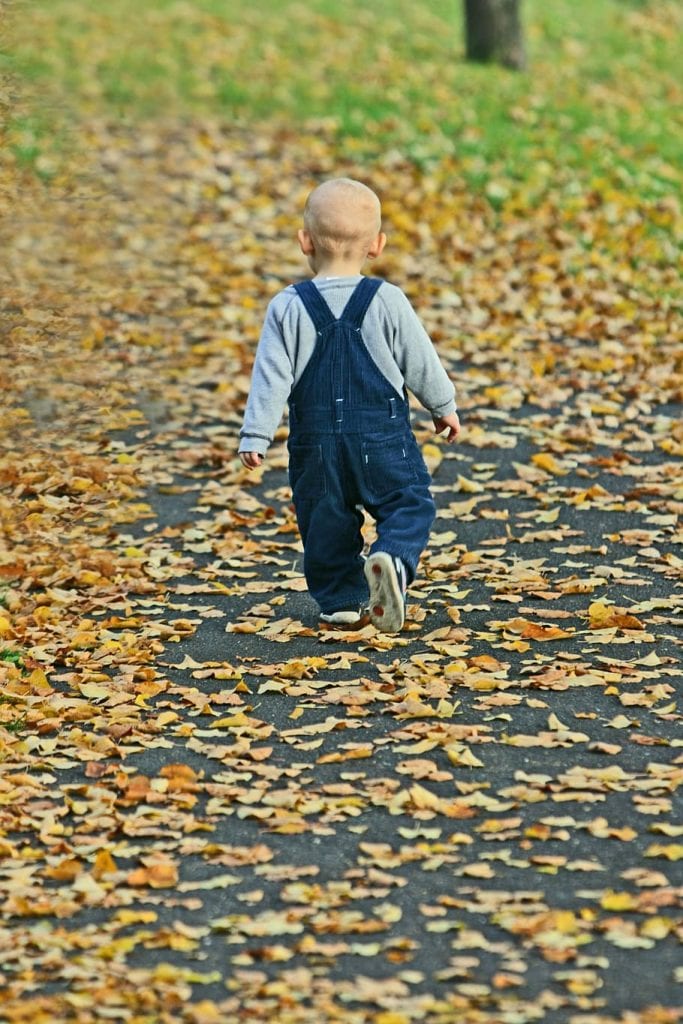 Stride Rite Kids' Shoes
Stride Rite is one of the best shoes for kids for foot pain or kids with flat feet. It is because they are comfortable and are made from EVA foam. EVA is a type of memory foam designed to fit around the feet and conform to their shape. This memory foam shoe is not only machine washable but comes in many colors as well.
Pediped Kids' Shoes Flex Estella Mary Jane
If you're looking for one of the best shoes for kids with flat feet, this one has you covered. Shoes for kids should also include prettier shoes, such as Mary Jane. This Mary Jane from Pediped claims to be lightweight and allows your kid to be the closest thing to barefoot. 
For one thing, this brand of kids' shoes has some of the best arch support around. It's approved by the American Podiatric Medical Association, which is a flexible shoe for arch support and more. The shoe looks impressive, too, boasting a sparkly style that's great for a kid who may not be as confident due to flat feet. 
New Balance Kids' Shoes 680V5 Hook and Loop.
New Balance is known for being some of the best shoes for children around, especially if your child has a flat foot. This shoe has EVA foam as well, making it fantastic for arch support. Also, there's more arch support thanks to its Abzorb heels, which will help cushion your child's feet and help with symptoms due to flat feet.
It's a stylish shoe with many colors available. Kids' shoes with arch support are essential, but so is making sure your kid looks great in the shoes they have.  If your child has low confidence due to flat feet, this one will help them be more confident with themselves.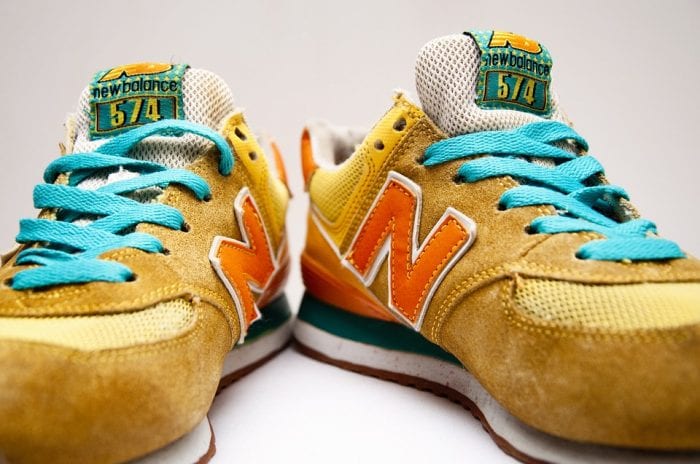 Saucony Jazz Hook & Loop Sneaker
If you're looking for one of the best shoes for children in general, Saucony has you covered. It's a bit of an obscure, yet well-reviewed, name in kids' shoes. With some of the best arch support for any flat foot, here's why it's one of the best choices.  
The shoe has some excellent arch support, which is because of their lugs, which come in a triangle shape. It keeps your child's feet comfortable and helps their feet grow with time. Also, the material is incredible as well. It's a breathable combination of nylon and suede, which is so comfortable, you'll want a pair. Luckily, Saucony doesn't just make shoes for children. They have an entire lineup for adults as well. They can make shoes for you as well, and make sure they match up to your child. This reason is why they're some of the best shoes around. 
Another reason why these are some of the best shoes for children, and not just for arch support, is because of their color selection. Most shoes for children have five, maybe ten colors available. For some, this will be enough, but what about if your kid is picky? The reason why it's one of the best shoes. It has over 40 colors to pick! Like a child in an ice cream shop, your kid will have to think about what they want. Make sure they get the shoe they need, and your child will love every bit of it. 
Conclusion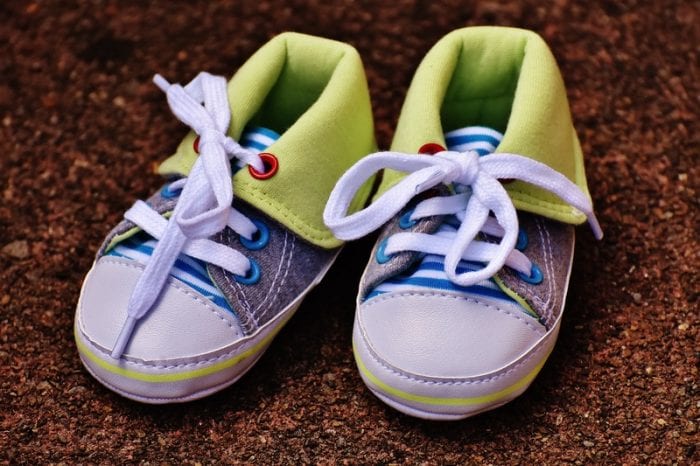 If you're looking for kids' shoes for arch support and flat feet, this is an excellent place to get you started. It's important always to consult your doctor if you have any questions about your child's foot development. Most cases of flat feet are fixable with kids' shoes meant for arch support, but you should always double-check. Kids' shoes should not only look great but feel great too. Get shoes that fit a kid's feet, and they'll be happy to wear them wherever they go. 
FAQs
DISCLAIMER
(IMPORTANT)
: This information (including all text, images, audio, or other formats on FamilyHype.com) is not intended to be a substitute for informed professional advice, diagnosis, endorsement or treatment. You should not take any action or avoid taking action without consulting a qualified professional. Always seek the advice of your physician or other qualified health provider with any questions about medical conditions. Do not disregard professional medical advice or delay seeking advice or treatment because of something you have read here a FamilyHype.com.
Last Updated on March 20, 2020 by Gofa Dela Pena