The knight. For a long time, we have been fascinated with them. An armored soldier who protects the king, or who fights against dragons. There have been many types of knights over the years and this has brought us some incredible stories. Kids love them, and perhaps they want to be them.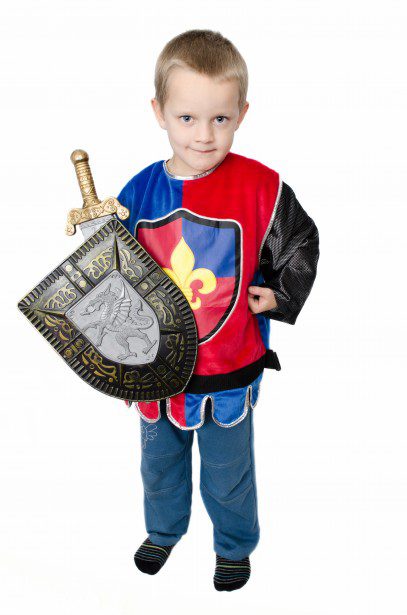 Luckily, they can. There are some great children's knight costumes out there, especially in the helmet department. A knight's helmet for kids has many uses. It can conceal their identity, or protect them. Your child can pretend to be a knight, and here are a few helmets to help them out.
Kid's Plastic Medieval Knight Helmet w/ Flip-Up Mask
The first option is the cheaper one. It's made from plastic, so it won't have the authenticity, but for a child who needs something simple, this does just fine. This knight helmet is good for younger and older children. Because of its plastic material, it's quite lightweight. Your child can keep themselves concealed thanks to its face cover, or reveal their identity. This all can be done by simply flipping it up.
Child Medieval Knight Crusader Spangenhelm Costume Helmet
This is another helmet that's plastic, but this one does have a better finish to it. It can fit quite a few heads, and you can add some foam to it if your kids' heads are smaller. This helmet looks beautifully crafted with its silver and gold finish, and it's one helmet your child won't want to take off and this will fit any of the cool children's knight costumes in the market. 
Kid's Pewter Pig Face Pointed Medieval Knight Helmet with Flip-Up Mask
This is a helmet that's quite diverse when it comes to fitting. If your child is a teen, it may even fit them. Like the first one, it has a flip-up piece that allows for more roleplaying and variety. It's plastic as well, but it's designed well, so we say try it out.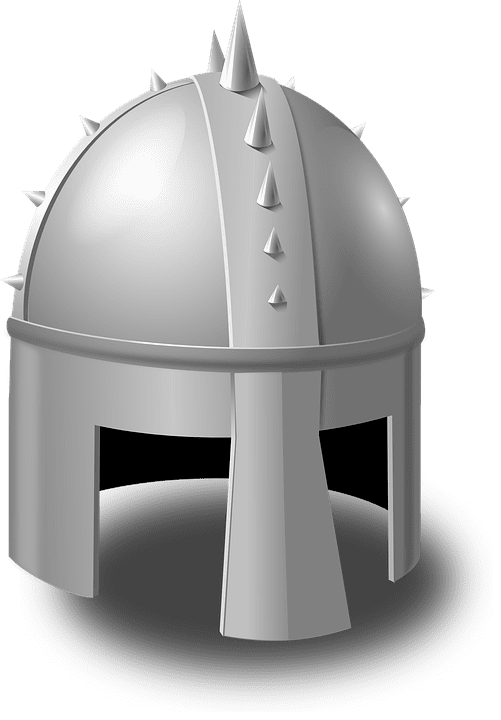 California Costumes Gallant Knight Toddler Costume, 4-6
What if you want to dress your child up as a full knight for Halloween? Well, we have you covered. This is a full knight costume that has the suit, a belt, a cape, and of course, the helmet. It even comes with a sword for extra role-play. The helmet is made from foam. It's one of those children's knight costumes that's nothing like a real knight costume, but your toddler will think they are a hero knight saving the world from evil whenever they put this suit on.
US Toy One Child Plastic Child Knight Helmet Costume
This is another helmet that's good for a party or for a casual costume, and it's cheap too. Its plastic is quite hard, meaning your child can take a few bumps. The visor is completely movable, too. We say try it out and see if your kid likes it.
Liontouch Knight Helmet, Medieval Fantasy for Kids, Maltese, EVA Foam, 3 Years and up
What about the child who wants a quality helmet? This is the helmet for you. It's made from EVA foam.
So what is EVA foam? EVA stands for Ethylene-Vinyl Acetate. It's a foam used in many materials, such as sports equipment. Many cosplayers will make their armor and other props from EVA foam because it gives their props a realistic finish while being lightweight and friendly for the con. This helmet is quality as a result.
Your child shouldn't care that much about the quality of the helmet, but if you want one that will last them a long time, you cannot go wrong with Liontouch. Try it out and see what we mean.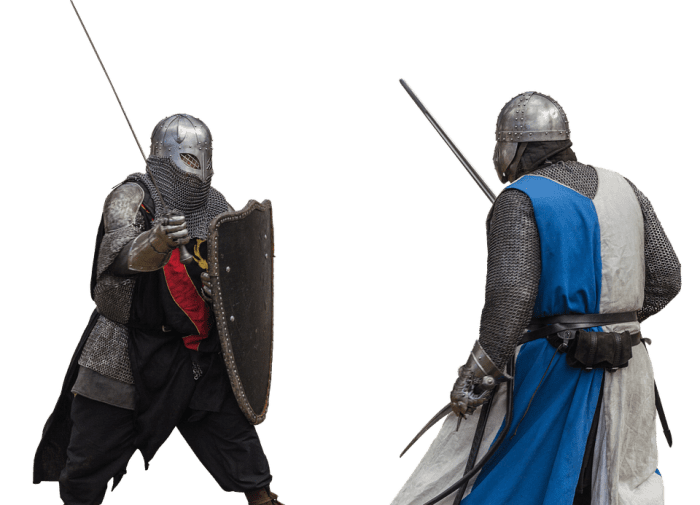 California Costumes The Black Knight Child Costume, Small
The black knight is another character that has been a subject of fascination. The black knight can be a force of evil, working to fight the good knight. Sometimes, the black knight is a misunderstood anti-hero. Whatever the case, your child can be a black knight, thanks to this costume. It comes with a helmet of course, as well as other goods to make the costume more authentic. Great for parties.
Games You Can Play
When your child is dressed up as a knight, here are a few fun ideas you can do, be it at a party or just for a fun game.
Find a pinata shaped like a dragon. Once you do, you can put the child in the knight helmet and make sure they can't see. The dragon's smoke has blinded the knight, and it's up to the knight to use the rest of his power to defeat the dragon and save the day. When the child wins, he gets the dragon's treasure. For extra authenticity, you can put candy jewelry or chocolate coins inside of it.
If your child is with friends, dress them all up as knights and give them foam swords. They can practice some battles and see who comes on top. This teaches a child hand-eye coordination and strategy. Your child will have to think of ways to avoid getting hit and return the blow. Chances are that your kid can do it.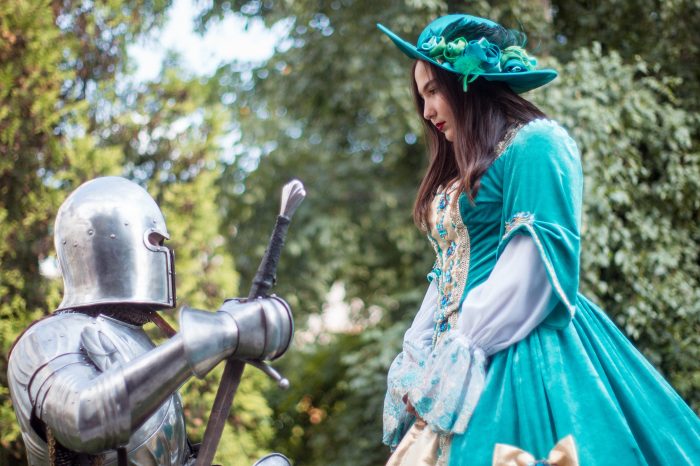 If there are old buildings in the area or even a castle, put on the knight helmet and take some photos. Your kid can act like they have been transported back in time, and they are going to love every second of it.
Dress some kids up as knights and have a costume contest. Who can act the most like a knight? Who can impress the king? This is one test that should bring some friendly competition to the table.
When it comes to a costume contest, having a cool knight's costume with a medieval knight helmet might be a great option for your child. 
Where Can You Get A Kids medieval Knight Helmet 
There are plenty of places in the united states to get a medieval knight helmet, and here, we'll talk a little bit about some great retailers in the united states to get a medieval knight helmet from. 
First there is amazon. Amazon in the united states has medieval helmet options to checkout, and offer both a helmet for kids and adults. The medieval helmet choices on this site are pretty diverse, and you can look at customer reviews to see what they say about the various medieval helmet options they have on there.  You should go for one with verified united states customer reviews, so they can tell you whether this helmet for kids is worth it. 
Then of course there are department stores in the united states such as Walmart. They offer some different options when it comes to a helmet for kids, and you can even get full playsets along with a helmet for kids. 
You can also check various toy retailers in the united states that aren't associated with a corporation. These stores in the united states need your help more than ever, and you can support them by buying items from them. 
There are many different retailers in the united states that offer various options when it comes to helmets you can buy in the united states. You can buy international, you should get it from a united states seller since it will come fast, and offer a lot of fun for children quickly.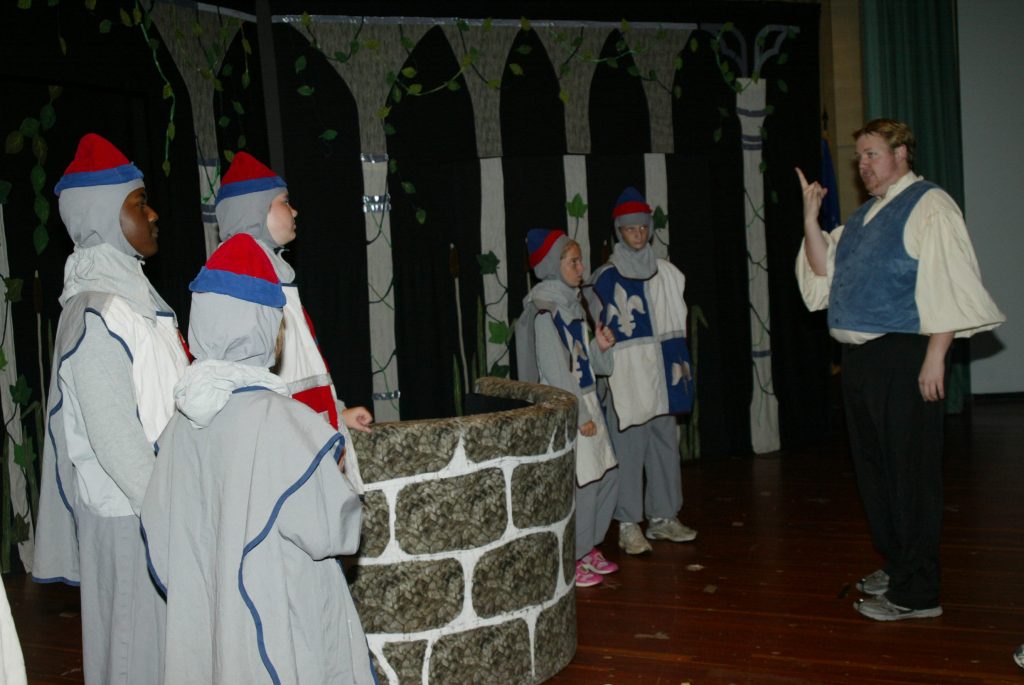 Knight's Helmet For Kids Conclusion
Really, any knight helmet should work. If you want quality, go for the EVA foam one. Otherwise, go with anything else. These helmets may be simple, but to a kid, putting them on and going to a world that's new to them is a mesmerizing experience. There are so many ways to play, and your kid is going to love every second of it.
Knight's Helmet For Kids Other Resources
https://www.busykidshappymom.org/diy-kids-knight-helmet-warrior-kit/
https://www.theknightshop.com/
Last Updated on January 15, 2023 by Inma Barquero
DISCLAIMER
(IMPORTANT)
: This information (including all text, images, audio, or other formats on FamilyHype.com) is not intended to be a substitute for informed professional advice, diagnosis, endorsement or treatment. You should not take any action or avoid taking action without consulting a qualified professional. Always seek the advice of your physician or other qualified health provider with any questions about medical conditions. Do not disregard professional medical advice or delay seeking advice or treatment because of something you have read here a FamilyHype.com.