The PS4 has an impressive array of different games that your child will love. Here, we'll highlight the games that they will enjoy and that have characters they will love. Also, we will give you a guide that tells you what to look for.
What To Look For In A Video Game
Parents, especially those who haven't played video games or have been out of the video game loop, should do their research before buying a game. Here are some things to look out for.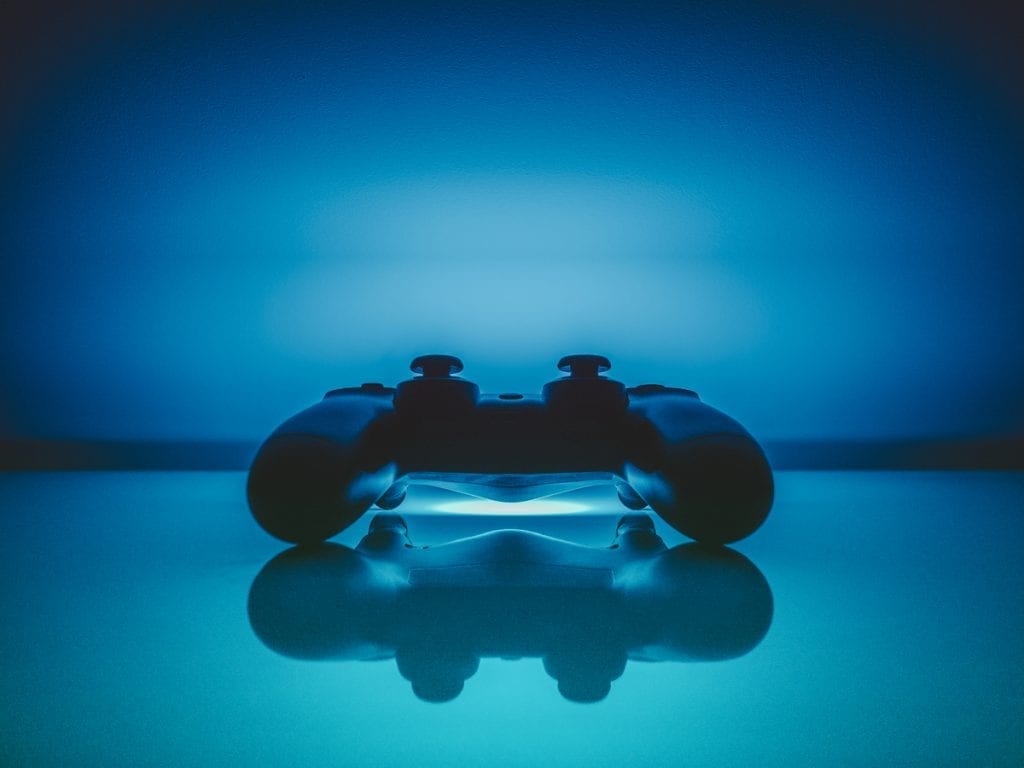 This is the first one, and it's important. While the idea that games for kids is dying, there are still a few people with that mindset. Then, they buy an M-rated game for their child and are immediately outraged by its content. It's up to the parents to do research on a game to see if it's suited for families too, good for kids of all ages, or is something meant for older kids or teens. The one that fits kids best is usually one that is around their age range, and kids best respond to games that are fitting to their level, especially when it comes to complex content. 
The ratings should tell you what games are appropriate. On the bottom corner of the games, you should see the rating. Here are the four ratings in the US that are commonly used.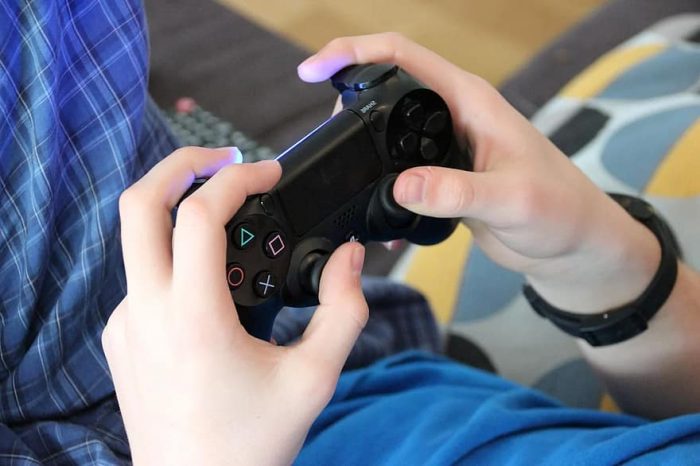 E-Everyone. This rating is also known as KA, or kids to adults, in older games from the 1990s. This means it's appropriate for kids to play. Many games rated E don't have to be just for kids. Sometimes, they're the perfect game for the entire family. The best family games usually have an E or E10 rating. It's equal to the G rating in a movie. Most lego games are rated E, making your family life interaction much better with games that can be played by everybody.
E10-This means that the game is appropriate for children around 10. It's like the PG rating. It's generally family-friendly that usually includes big adventure in the game plot, but it may have mild violence, language, or themes that may be appropriate for a young child. 
T-Teen. This is a game that is appropriate for teenagers. It may have stronger violence, language, or themes that are inappropriate for teens. It's the PG-13 of video games.
M-Mature. This is a game that is meant for people 17 and over. Often, your child under 17 won't be able to buy this game without their parents' permission. These games have extreme violence, language, sexual themes, and other themes you may not want your child to see. It's the R rating. 
Family Fun or Multiplayer
If you are a gamer yourself, you may want video games you can play or watch your child play. Many games are multiplayer games, with some allowing up to four players, giving family fun to everyone. Some video games have a co-op mode, meaning that you or a sibling can play along, adding more family fun. Some video games are locally co-op, meaning that you can play on the same TV and console, and others are online, meaning your child can play with people online. Look for family games that everyone can have fun with. Some of the great games out there for children are actually those which are multiplayer, so don't be afraid to choose a racing game that everyone can enjoy.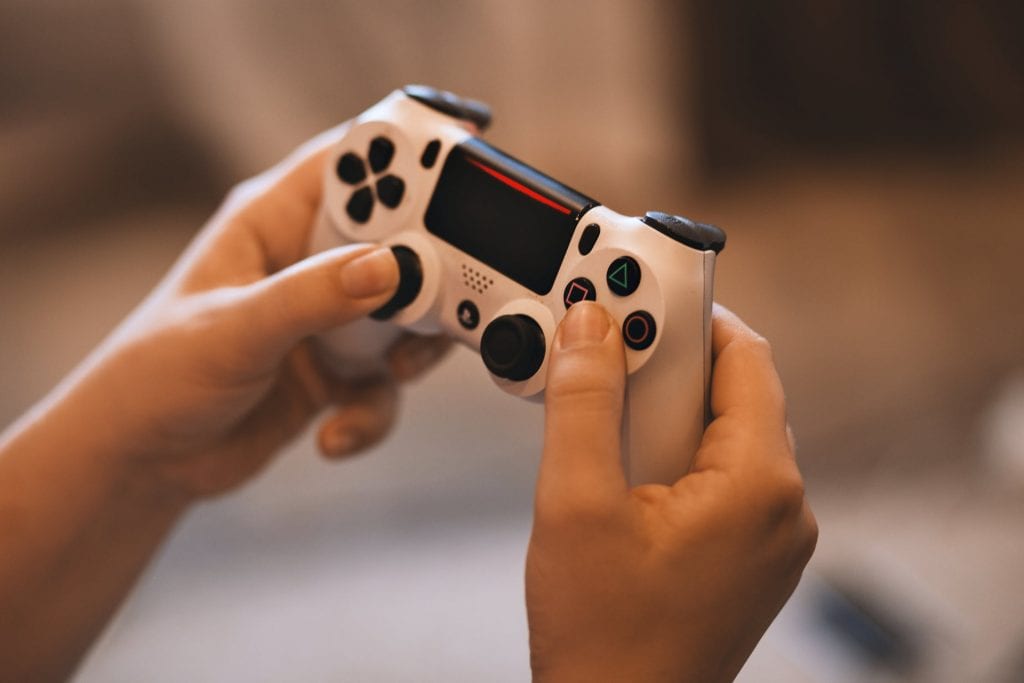 In addition, you want video games that are of high quality. Many parents may choose a game based on a popular movie or show, like the infamous Marvel's Spider Man, or the MARVEL™ SUPER HEROES games by Warner Bros, only for the game to be low quality and negatively received by some players. Do your research, especially with games that have same name or similar name and make sure that you are getting the actual one that you want. Read customer and critic reviews and see if the games are quality. While quality is subjective, many of the best games and top picks have objective qualities, such as being free from glitches. Kids best enjoy games that aren't just for their age range but are actually a fun, quality experience that they will enjoy. 
Take note: When it comes to finding age-appropriate and entertaining games for your kids, the PlayStation 4 offers a plethora of options. However, it is also essential to balance their gaming time with educational activities. One way to do this is by introducing them to the best typing program for kids, which can significantly enhance their computer skills while having fun.
What Type Of Game Does Your Child Like?
Figure out what type of genres your kids like when looking for games for Sony PS4 or other consoles. This applies to Xbox One games or games for the Nintendo Switch or any other gaming hardware. Some kids want a game with a deep story, such as an RPG. On the other hand, some kids want a sports game or adventure like the Sackboy: A Big Adventure. Some want an arcade game that they can play again and again. Some like building games like Minecraft. Others like them all. You may even want to check out our list of the best Xbox One games for girls or the best Xbox One games for teens if you have kids who love video games.
When finding a game to play, make sure your child is interested in it, not just something that is playable like toy cars or games from the Lego universe. Some games can be a kid's best friend if it is in their genre.  A kid's best friend in most cases when it comes to a game is something that they'll sit at and enjoy for hours, and something that will help stretch their imagination and keep their attention. One good game that is famous for this characteristic is Super Mario. It is an action-packed game where players explore different levels and improve their skill level as they go along. Players can earn real gems and coins while inside the game, making the experience enjoyable for young players and even older audience.
If you've ever played the Rayman games for other systems, then you're probably familiar with Legends. Legends is a platforming game that is a little bit challenging, but it's got a fun variety of levels. These include musical levels where you have to time your jump and movement to the song that you're hearing and race in time to the music played. This is a fun co-op game for children and adults to enjoy, and if you've ever played Rayman, this is a great game.
This can be your kid's best friend, and even you can get in on the action since it is multiplayer, and it is quite fun for everyone. 
In addition to Rayman Legends, there are other Rayman games of a similar vein. If you like Rayman Legends, try Rayman Origins, which has the same art style and came out before Rayman Legends. If your kid wants something harder, play the original Rayman. It's side-scrolling madness that makes Rayman Legends look like a joke in difficulty. Rayman 2 and 3 are great as well, but they are 3D platformers, not 2D.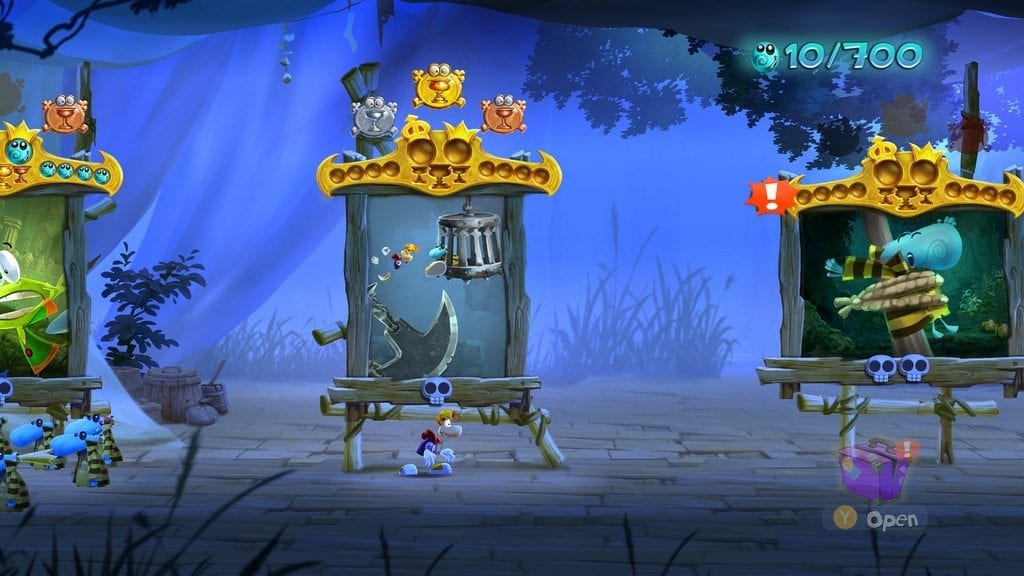 Crash Bandicoot N'Sane Trilogy
Crash Bandicoot was a fun Playstation classic game series originally on PlayStation 1, and they were fun games that involved platforming and timing. It involves a bandicoot named Crash, and his fight with the evil Dr. Cortex. They are fun games, and this trilogy includes all three of the popular games. The game was originally an inspiration from the best of the 16-bit era. But with the remaster, you get an all-new skin on each of these games. This can also be your kid's best friend because it is a challenging, fun game with a whole lot of levels, and a lot that you can do.  
Each game in the N Sane Trilogy has something new to the table. The original Crash Bandicoot is definitely the most difficult of the trilogy. With unforgiving jumps, obstacles, and other challenges, it will test your child's abilities. What is even wilder is the fact that in the original PS1 version Crash Bandicoot, you had to collect all the boxes in the level and not die to get the gem, which was needed to 100 percent the game. The N Sane Trilogy version of the original Crash Bandicoot is a little more forgiving this time around, with the no-death rule only enforced on a select few levels. Regardless, if your child doesn't have the skills, the other two games are a bit easier.
In addition to the slightly lowered difficulty, the N Sane Trilogy version of Crash Bandicoot has a little more to offer. For example, time trial modes that will test how fast your child can make it through the level without dying. This adds plenty of replayability.
The second game is Crash Bandicoot 2: Cortex Strikes Back. This game takes the fun platforming of the first game and expands upon it. There are new challenges, tons of secrets, and unique gimmicks like riding on a polar bear or using a jetpack to get through the level. The N Sane Trilogy version of this game once again adds time trial modes to give both old and new fans something to love. One of the best entries is Cortex Strikes Back, and Crash has never been better than ever.
Another unique feature of this sequel is the Warp Room system. You have five warp rooms (and possibly more), with each warp room having five levels to choose from in any order. Once you beat the five, you fight a boss and go on to the next Warp Room. If a level is too challenging, your child can take a break from the level and pick another.
Finally, there is Warped, the third and final game in the N Sane Trilogy. It is one of the most popular. While not the hardest, it's still challenging and adds tons of new concepts, such as riding on a tiger, underwater levels, riding on a plane, motorcycle, and jet ski, and so much more. Plus, every time you beat a boss, you get a new power-up, making you feel much stronger. From double jumps to a bazooka that shoots out fruit, there are many ways to play.
While these games do sometimes have some crude humor and mild violence, the news reviews of these games prove that this is one of the best games for the PS4. And while it's on the platforms PlayStation, you can also get it on the Nintendo switch, and is one of the games kids love, since it lets kids challenge and have fun getting through the platforming of this game
There is DLC still coming out for it that's free. It also has the Stormy Ascent level, a level initially cut from the game because it was so hard that it was a nightmare to beat. You can play the game as it should be, and this is a fun game that you and your children will enjoy.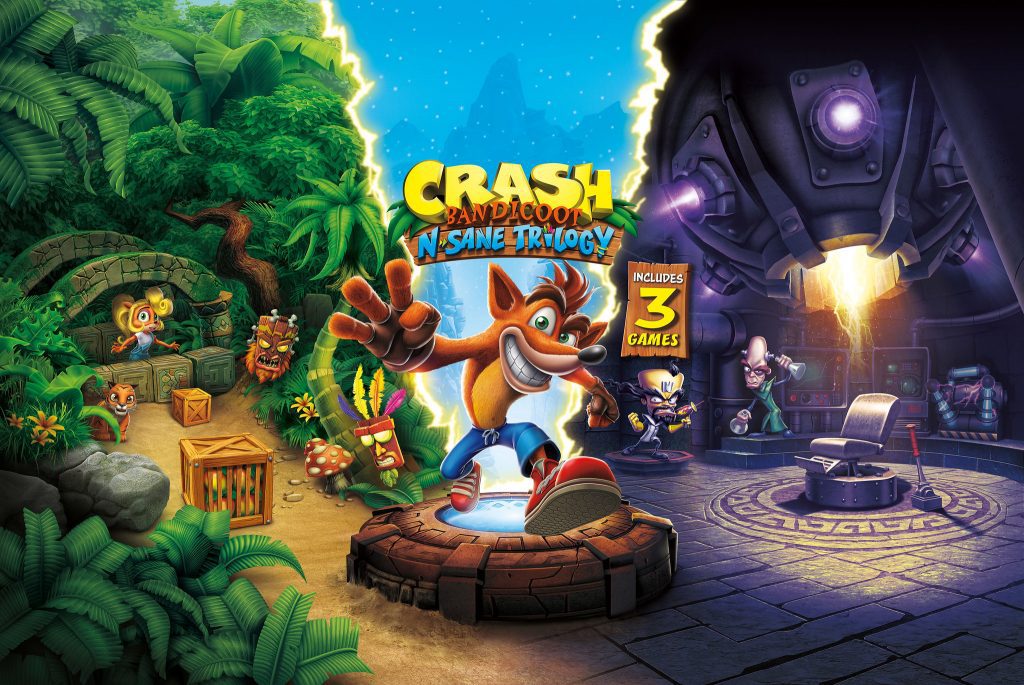 Rocket League is one of the most popular competitive games out there, and it's for many consoles, including the Nintendo Switch. It's one of those sports games that has a twist, and it's fun for the entire family. Rocket League involves rocket-powered cars and soccer. Yes, you heard that correctly. Rocket League is a game that is so good, that even kids and adults who aren't fans of sports games may like it.
Mega Man Legacy Collection
Does your kid like Mega Man? Then they'll love the Mega Man legacy collection. Mega Man is a popular capcom character that's older, but the Mega Man games are perfect for kids of all ages.  
The legacy collection comes with the first six Mega Man games, and the legacy collection is perfect for those parents who want to introduce their children to something from their childhood. It is a side-scrolling game and this collection offers a really fun experience for kids of all ages. The side-scrolling is pretty simple to learn, and is basically an extension of the anniversary collection originally released. While these were a part of the anniversary collection, they also include more games and are great for your PS4 collection. 
Side-scrolling games are a bit of a challenge, but for those parents who grew up with the classic games on the SNES, this is perfect for you. Another good option is the Sega Genesis classics, which offer fun games like the Mega Man legacy collection, but ones that were popular on the Sega genesis. 
Legos have been a staple of many childhoods. It's also a series of video games that has been popular for a while. Many Lego games take popular franchises and Lego-fy them, adding a cool twist to an established world. Many of them are highly rated and more than a cash-in.
Lego Marvel Super Heroes is a good Lego series. Lego Marvel takes place in the, well, Marvel Universe, and your child can play as all their favorite Marvel superheroes. 
There is also LEGO DC Super Villains. Your child can embark on a new adventure by becoming the best villain the universe has seen. It only allows up to two players, so it isn't great for larger groups.
Then, there is Lego Star Wars. There are quite a few Lego Star Wars games. There's Lego Star Wars 2, which involves the original Star Wars trilogy. It's an older game, coming out in 2006, but there are newer games as well, including an upcoming Skywalker Saga game.
In addition to that, there is a Lego Game for everyone. There is Lego Worlds. Lego Worlds is a more open-world sandbox game, like Minecraft, and Lego Worlds is one the PS4 too. It's worth checking out.
There is also the Lego Movie game, based on, well, the Lego Movie. The Lego movie video game is one of the best PS4 games for kids because the Lego Movie video game is based on the original Lego movie, and it is a fun action game with a story mode kids will love, along with a little bit of crude humor and cartoon violence. It lets kids experience the fun of the Lego movie once again in video game form. 
Lego Dimensions is also a great fun-to-play adventure game that involves a story mode with different Lego characters from different dimensions.  
Try out a Lego Game today. They're not just for kids. You may love playing a Lego Game too.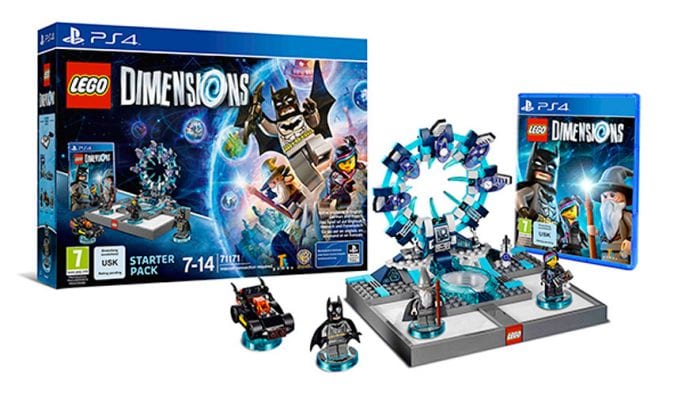 Crash Team Racing: Nitro Fueled
Does your child want to play more Crash Bandicoot? Crash Bandicoot is back and ready to race. Just as the N-Sane trilogy was a remake of the first three games, this is a remake of the 1999 Crash Team Racing. You can play as the protagonists and antagonists of the first three games, alongside a bunch of other characters, including characters from later games that were not featured in the original. This is a racing game that's a challenging and different experience, but one that parents and kids will adore. 
Crash Team Racing is quite similar to Mario Kart and is one of the popular Wii games for kids, and adults alike. You have high speeds, power-ups to speed you up or slow your opponents down, and a large cast of colorful characters. However, this game has a lot of differences as well. For one thing, the game has a single-player campaign where you can do challenges on the various race tracks, such as time trials, and then you race against the boss character. It has a story to it, though it won't win any rewards. Basically, you stop an alien from turning the world into a concrete parking lot. 
The gameplay does require a bit more strategy as well when compared to Mario Kart, with drifting the Kart and using the boost feature needed to win many races. It's easy to pick up, but tough to master.
In addition, there are many unlockables, DLC, and other goodness in this game. It's a racing game to the finish line that your kid will love for a long time.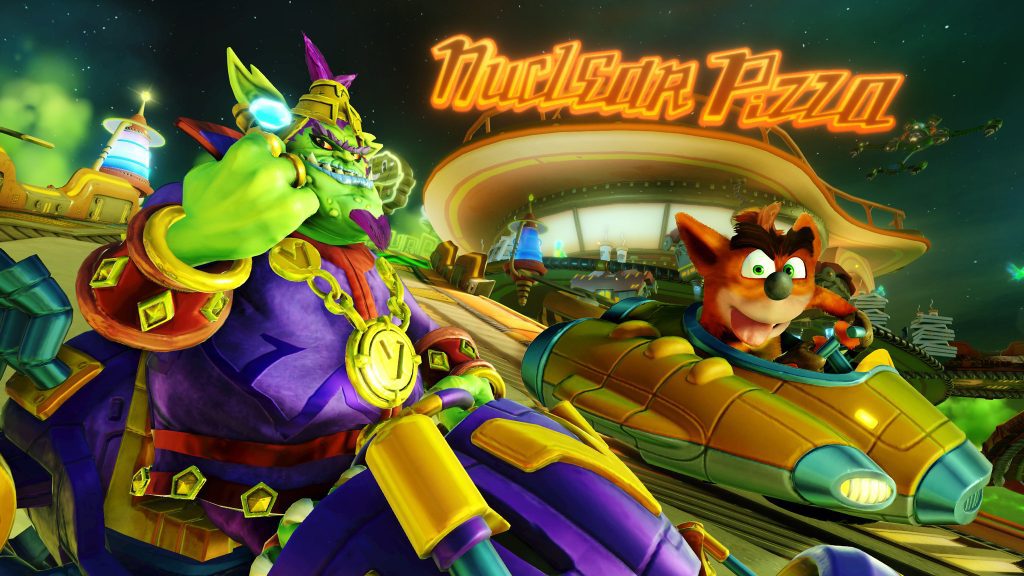 Ratchet and Clank is a franchise that has been around since the PS2 era. The 2016 Ratchet and Clank PS4 game is a re-imagining of the first game, and it also has its own movie. The Ratchet/Clank game series involves traveling across many worlds, whacking enemies with your wrench, collecting bolts, and using them to buy weapons to cause more mayhem. The Ratchet/Clank series is not bloody, but it's a series meant for slightly older kids. This is one of the many action games for the PS4, and while it does contain mild violence and fantasy violence, it isn't too inappropriate for kids. 
The 2016  PS4 game is a good starting point, though many prefer the original game. 
Little Big Planet is a game series that debuted on the PS3, with the third entry for PS4. Little Big Planet involves creation, puzzles, fun, and a little imagination all with a cute little character called Sackboy. Its creativity will have your kid on it for hours, so give it a go. We can recommend this game for sure. 
Spyro is another beloved character from the PS1 era. But, you may know him from Skylanders. However, the Spyro Reignited Trilogy is from the games that started it all. 
The goal is to free all of the dragons that were trapped by the Gnasty Gnorc and defeat him. The series includes all three games, including Ripto's Rage, which is the second where you have to stop the evil Ripto. The third involves an evil sorceress that Spyro has to stop. They're fun collection games, and if you want to keep your kids busy, this is how.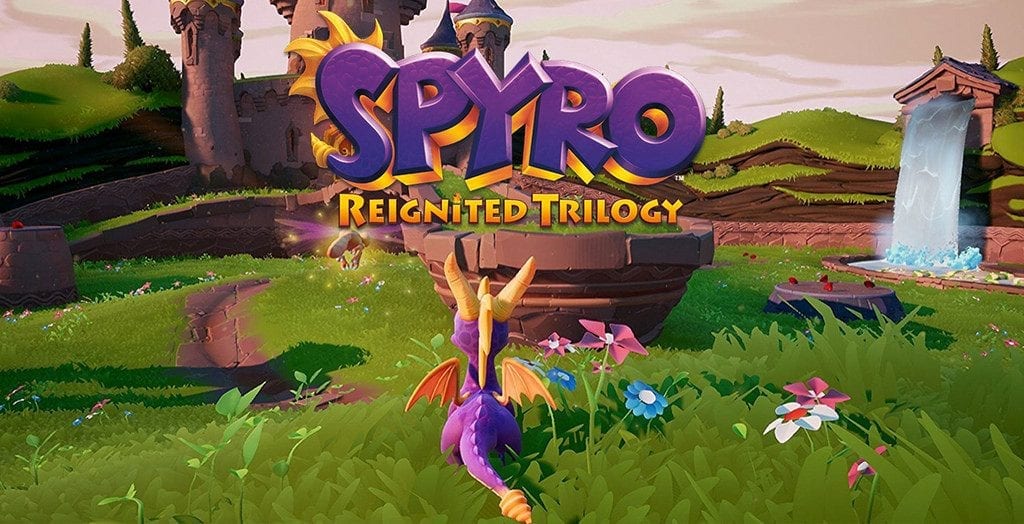 Kingdom Hearts the Story so far/Kingdom Hearts 3
If your child is old enough to understand the story of kingdom hearts, or they just love Disney worlds, then this is a great collection. The story so far includes literally every game and movie related to the kingdom hearts lore, including those for handheld games. They're all fun, and quite challenging, and your kid will still love it regardless. Join Sora as he fights heartless, nobodies, and other strange creatures, and every single game in the series is included on this, so there is a lot here for the child to love. Kingdom hearts 3 is the last installment of the current saga of games, and it involves Sora and the gang as they take on the final match against the darkness. Try Kingdom Hearts today.
This is a quirky and strange game that your kids will enjoy. It stars a character named Sackboy that you can customize with some cool costumes, and you can collect various items within the game to improve your individuality. The entire world is handcrafted, and each of the heroes is stitched with love. It's pretty cool, the environments look super solid, and it comes with graphics that you and your children will enjoy. This is a fun game with loads of adventure that your child will love.
This game allows you to uncover and explore creative worlds from all corners, and you can face the nefarious Newton with your new friends. The cool thing about this game is that the community is still growing, and you can flex your creativity on some of the customizations. It's a fun game for the PS4, and it not only looks good, but allows for endless customization to happen for you, and for the game as well. Definitely worth it, and a fun journey that you and others will enjoy.
It does contain some mild violence and fantasy violence in it, but it is one of the best action games on the PS4. This action game does have a bit of a complex story that might be a bit too much for some kids, but if they like the combat of this action game, it's a great choice. 
If your child was a fan of this on the Xbox 360, Xbox One, and other systems, then you should consider it.  It isn't really an action game, but it has a story mode and is one of the games kids best describe as a fun experience with a great story mode.  This is also available for the Xbox 360 Xbox One and other systems, but on the PS4, it is one of the best games out there. 
This is a game kids best describe as an action game that's made out of paper. It does have mild violence, but it's one of the kids' best choices for a platformer. Imagine taking control of someone made of paper, and you control how they move.  It is a challenge, but it is quite a fun game if you're looking for something different. 
This is a quirky and strange game that your kids will enjoy. It stars a character named Sackboy that you can customize with some cool costumes, and you can collect various items within the game to improve your individuality. The entire world is handcrafted, and each of the heroes is stitched with love. It's pretty cool, and the environments look super solid, and it comes with graphics that you and your children will enjoy. This is a fun game with loads of adventure that your child will love.
This game allows you to explore creative worlds from all corners, and you can face the nefarious Newton with your new friends. The cool thing about this game is that the community is still growing, and you can flex your creativity on some of the customizations. It's a fun game for the PS4, and it not only looks good, but allows for endless customization to happen for you, and for the game as well. Definitely worth it, and a fun journey that you and others will enjoy.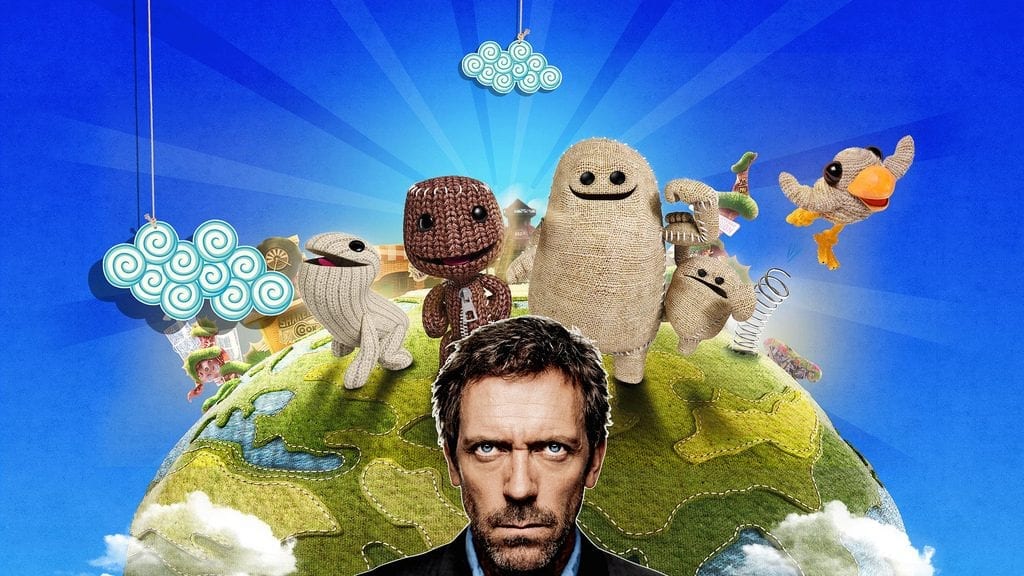 Dragon Ball Xenoverse was super popular, and from this, a new fighting game came out. Dragon Ball Fighterz is the name of it, and it involves loved Dragonball characters, and famous fights from the anime itself, with some great fighters. New ones are being added, including characters from the series that you know and love, and new faces. This is a pretty easy fighting game to learn, so kids can enjoy it, but it is pretty challenging to master. If your kid lights fighting games, but they don't have a system for Smash, then this is a great one to master gameplay and fighting as well. This is an Arc System game, which means that they're made for fighting since they made other popular games, including BlazeBlue.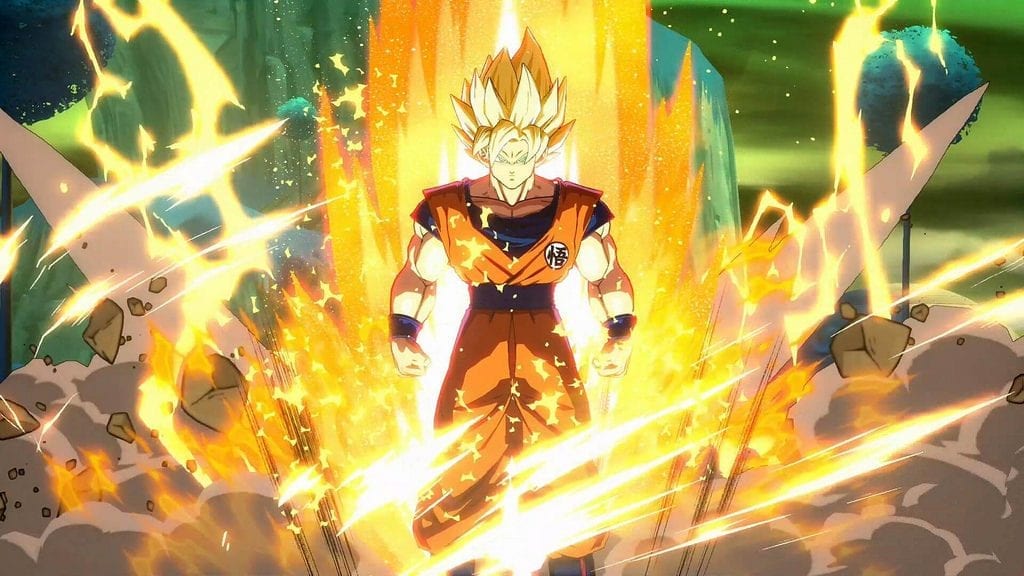 This is a co-op cooking game that's a little harder than you'd think. It involves up to 4 people, and essentially you're all a bunch of chefs that need to prepare, create, and then serve a variety of customer orders before they storm out. You have to be fast, and with this epic journey, you're tackling challenging and bizarre actions that involve cooperation and coordination between you and the other chefs, it's a fun game. If you want to get a fun game that involves working together, then this simple game is the way to go. It's a lot harder than you'd think!
The Hasbro Family Fun Pack is a compilation of games such as Monopoly, Scrabble, and Risk, all for the smart home console. While some old-fashion parents may prefer physical board games, these all bring a unique twist, with many modes to choose from. The Hasbro Family Fun Pack is great if you want a family game night moment as an opportunity to play some classic board games. It lets you play without the pieces and clean up when someone gets mad! It's a great game for kids and adults alike.
Gang Beasts. It's a silly party game that may be worth checking out. It's a beat 'em up extravaganza. 

Everybody's Golf. As the title suggests, it's a golfing game. It may be worth playing.

Jurassic World Evolution. Many Jurassic Park games involve the player fighting dinosaurs. But in this game, you build the park and manage it, kind of like Roller Coaster Tycoon. It's rated T.
PS4 Games For Kids Honorable Mentions
Let's take a look at some honorable mentions. These are games that are not as age-appropriate or as critically acclaimed, but still may be worth checking out. 
Star Wars Battlefront 2. It's a multiplayer shooting game, but it does have a T-rating, so beware.

Sonic Forces. This is one of the latest 3D Sonic the Hedgehog games. It has mixed reviews, especially when compared to its 2D counterpart Sonic Mania. Sonic Colors was also one of the best entries in the Sonic series. 

Dragon Quest 11. Being a classic JRPG series, it's worth trying, but its complexity and T rating may turn off some parents. Dragon Quest Builders is also available in a more recent Nintendo Switch version as well that is enhanced.

Street Fighter V. The Street Fighter series is a classic fighting game franchise, but its complex fighting system and T rating may turn off some parents. It's not a bloody game, however. 
And these are some of the best kids' games for the PS4. Some are for other consoles as well, so some of these may be the best Xbox or Switch games too. The PS4 is a very strong system for games, both for children and adults, and there is a lot for them to try out. Luckily, these games are pretty easy to learn, and many of them tell amazing life adventures that they will love. While a couple of these are made for older kids, the rest are great for children of all ages. And best of all, a lot of these are meant for multiple players. So if you want something the whole family can enjoy, this is what you should definitely consider getting.
FAQs
What PS4 games are good for a 4-year-old?
Letting a child play video games is now a common way to keep him or her busy so a parent can work on the house errands. Your child would even like it better if you give him or her some of the best ps4 games for kids. So here are the recommended games for 4-year-olds: Just Dance Games for those who love the dance floor, Paw Patrol, Nickelodeon Kart Racers, New Super Lucky's Tale, Spongebob Squarepants, Lego Games, and Disney Infinity. You can read more about these games here: https://www.fatherly.com/gear/best-ps4-games-for-kids-and-parents/.
Is PS4 kid-friendly?
Play Station 4's continuous success since its launch in 2013 proves how kids, teens, and adults are loving this gaming device. It's definitely kid and family-friendly that allows you to choose from almost anything and a variety of games that you can play with other children and family members.
What is a good PS4 game for a 5-year-old?
If your child is turning 5, there are a few best ps4 games for kids that you can consider giving him. Check out Little Big Planet 3, Plants vs. Zombies Garden Warfare 2, Hot Wheels Unleashed, Lego Worlds, and Lego Marvel Super Heroes. All these are recommended for kids under 10 years.
What age is recommended for PS4?
There is no recommended age for PS4. It is a console for everyone. However, age matters when choosing the kind of game for your child. It is the parent's responsibility to pick the games suitable for your kid's age.
What is the best PS4 game of all time?
There are so many best PS4 games to mention for both adults and kids. Let us summarize some of the top-rated and best ps4 games for kids aside from the ones mentioned above.
A Boy and His Blob

FIFA 18

Geometry Wars 3: Dimensions

Mega Man Legacy Collection

Unravel One & Two

The Lego Movie 2 Videogame

Pix the Cat

Harry Potter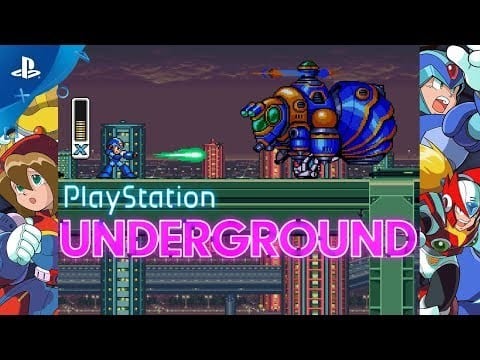 What are the Top 10 games for PS4?
Whether you love to play PS4 or not, you may have known some of these top games. These include Battlefield, Bloodborne, Call of Duty, Fortnite Battle Royale, Grand Theft Auto. These are a few best games for most adults. And now, here is the list of the top 10 games for kids:
Just Dance

Rocket League

Sonic Mania

Rayman Legends

Little Big Planet 3

Lego Marvel Heroes

Minecraft

Lego Worlds

Ratchet & Clank

Crash Bandicoot N'Sane Trilogy
Last Updated on May 13, 2023 by Bry Roquero
DISCLAIMER
(IMPORTANT)
: This information (including all text, images, audio, or other formats on FamilyHype.com) is not intended to be a substitute for informed professional advice, diagnosis, endorsement or treatment. You should not take any action or avoid taking action without consulting a qualified professional. Always seek the advice of your physician or other qualified health provider with any questions about medical conditions. Do not disregard professional medical advice or delay seeking advice or treatment because of something you have read here a FamilyHype.com.