You hear all the time about using baby corral gates to childproof the home, but what is so great about them? Why do you need something such as this? Well, read on to find out. Here, we'll tell you what they are and why they are great for protecting your home from areas that kids shouldn't be accessing.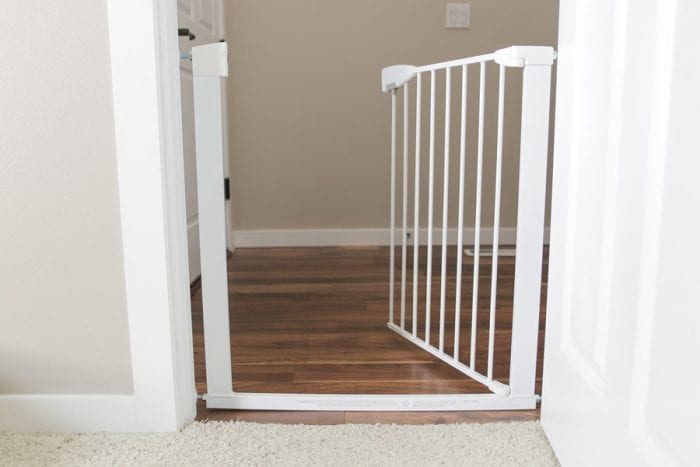 Baby Corral Gate: What Is It?
Essentially, they are gated areas to keep a child in where they should be.  They can either be a singular gate, but for the most part, they usually are a series of fenced-in areas that parents use to help keep the child in place.  They can be made of a hard material, and often, they may include playtime features that can help a child stay where they should be. 
Baby corral gates vary in materials, based on what age your child is. Because obviously, older kids can get into and out of. You should always choose material and accessories that will help keep your child entertained and out of the harmful areas.
Adds Security To The Home 
Do you have a home that has a lot of breakable items or places where you don't want the child to go? Well, baby corral gates keep children in the right areas. They're made so that a child can use them to stand up, but depending on the material, you can't get over it, so it will keep the baby contained in one area. This is great if you want to watch the kid, and also keep them out of the harmful areas. Metal ones are incredibly secure and will stand up. However, the wooden ones are usually the most popular because a child can usually use this to stand up, and it makes it so much easier for you too.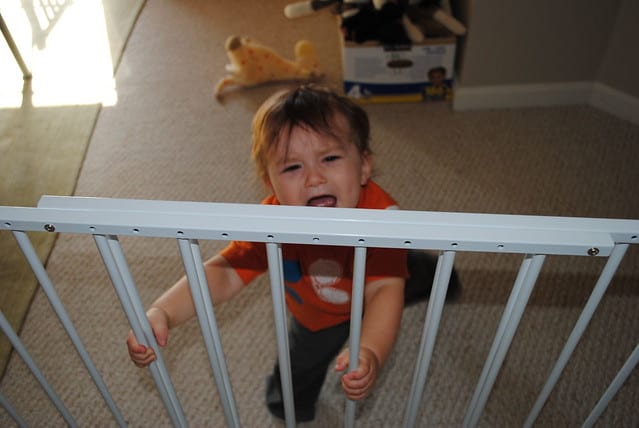 Can Be Packed Up 
Many of these baby corral gates are pack n plays, which means that you can pack this up all into one spot, and then let your child use it easily. This will, in turn, make it super nice if you plan on traveling a lot with the kid. Many parents like to have these around, especially if the child is using it. And it will help keep them in the right places and out of the different aspects that could potentially hurt the child.
There Are Many Models To Choose From 
When choosing a baby corral gate, you want to choose one that's based on the child's age. You need to consider this since it will save you a lot of time and money too. Many times, people think the only baby corral gate that's out there is one of those that looks like a corral. But did you know that playpens are that? Those are good for children who are very young, until they're large enough to have fun without being limited by the area they're in, or when they can be trusted not to get in trouble. You can use this with varying heights too. There are ones that will have it at the bottom so that older babies can use it, and later on, there are other models that also allow for you to adjust it so they can't get out. It's pretty cool, and they help to give the parents a lot of options.
You can buy one of these, and as the child grows into it, you can push the gate downwards, and this is nice. It keeps the baby in a safe, but also secure, location.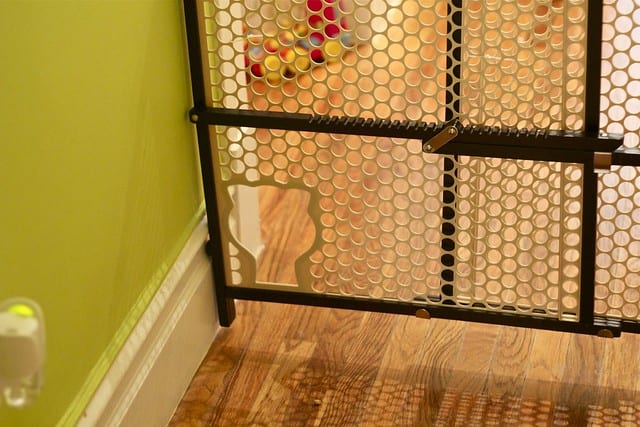 Lots Of Accessories 
Oh yes, there are a lot of great accessories that come with this. When you're getting a baby corral, you can look at the accessories and get the right ones for your child so that they can grow with time. If you do plan to entertain the child that's growing with time, you can get different models. Some of them come with interactive features on this or even a detachable toy bar with safety features. Some also come with music, lights that flash, and sounds, which will give the child a lot of great information, and some fun aspects of this so that the child can stay entertained and safe.
Keeps Them Out Of Danger 
This isn't just physical dangers, like accidentally finding the knives or other equipment, this includes the stairways too. One of the most serious and common injuries babies suffer from is, of course, falling down the stairs. Many parents don't realize how much harm this does to the child, so they don't consider the fact that they need a safe space. But, if you have stairs in your home, a baby corral gate is worth it. There are a lot of significant and beneficial actions you can try and different ways to take into consideration all the means to give your child a comfy experience.
Plus, there are other dangers besides the stairs. If you have a dog, some animals don't get along as well as they should with the new baby. Instead of putting your dog or cat is a stressful situation, you can eliminate the chance of this with a baby corral gate. It can keep the dog away, and many of these are made, so that little fingers don't get attacked. This is good especially if your pet doesn't like the new baby, and wants to get used to it first.
A baby corral gate is a great way to help keep everything nicely in check and to make it so that you're getting the best results possible. You'll be able to, with this gate itself, truly master all of this. In turn, you'll create a safer experience for both of you, so that your baby or toddler doesn't get curious and into trouble, saving you a headache.
FAQs On The Baby Corral Gate
What baby gate means?
A baby gate is a protective barrier designed to prevent toddlers and small children from harm. Baby gates are made of plastic, metal, or wood. It can be expanded to fit in a range of doorway widths.
How does a baby gate work?
Baby corral gate keeps harmful items away from your baby. Also, it keeps your baby safe, as well. Read more further here: https://momlovesbest.com/baby-fences.
Do I need a baby gate at the ground of the stairs?
Actually, you can use a baby gate for both at the bottom and top of the stairs.
What age do you get rid of baby gates?
If possible, you have to remove the gates when the child turns 2. When the child has learned to open or climb over the gate, refrain from using the baby corral gate.
What age do you take down baby gates?
Once the child's chin is at the same level as the top of the baby gate, then it should be removed.
How long do you need baby gates?
When your child starts crawling or reaches six months, you might want to install the baby gate to keep your baby away from harmful areas and items.
Are stair gates necessary?
Stair gates can be a useful tool to keep your child safe. However, they are by no means a guarantee that your child will never get hurt.
Are pressure mounted baby gates safe for the top of stairs?
Pressure-mounted baby corral gates are suitable for the bottom of the stairs.
How do I choose a baby gate?
Know the standards and look for JPMA certified. Note to install the baby gate according to the manufacturer's instructions.
Are pressure fit stair gates safe?
These pressure fit stair gates don't present a tripping hazard if securely mounted.
What safety gate is the best to use for the top of the stairs?
Kidco Safeway Top of Stair Baby Safety Gate is one of the best baby gates for houses with stairs (more about it here)
What type of stair gate is best?
Popular brands of stair gate that is best for babies are Bettacare, Lindam, Dreambaby, BabyDan, and Safetots.
How do baby gates attach?
To attach baby gates, you must drill holes in a door frame or into the studs behind a wall with brackets and screws. Although no type of baby gate can guarantee to keep a child in or out, it is still a secure choice.
Which baby gate is best for the stairs?
The Extra Tall Premier pressure Gate from BabyDan is best for the stairs. It is 105cm high when fitted. It is an excellent choice for the bottom of the stairs or across a doorway due to its bottom rail.
Last Updated on January 31, 2023 by Rejie Salazar
DISCLAIMER
(IMPORTANT)
: This information (including all text, images, audio, or other formats on FamilyHype.com) is not intended to be a substitute for informed professional advice, diagnosis, endorsement or treatment. You should not take any action or avoid taking action without consulting a qualified professional. Always seek the advice of your physician or other qualified health provider with any questions about medical conditions. Do not disregard professional medical advice or delay seeking advice or treatment because of something you have read here a FamilyHype.com.