Teaching kids how to have a morning routine is an invaluable skill they can use to prepare for the day and take more responsibility for themselves. But, what's the best one for kids they'll want to use to get them out of bed? Read on to find out our best kids alarm clocks for kids that will help encourage them to get out of bed!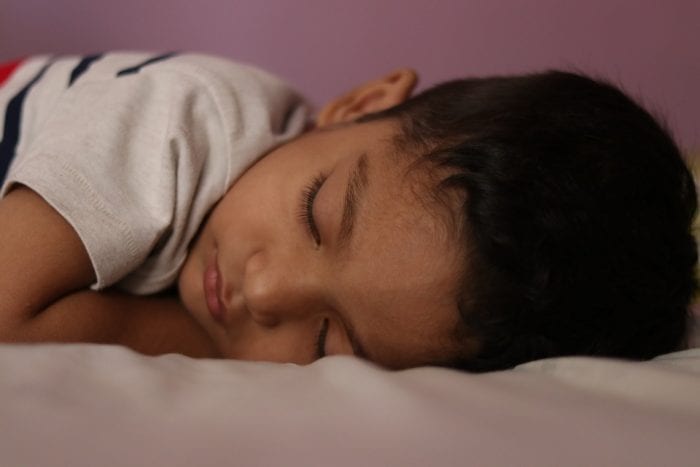 Teach Me Time! Alarm Clock & Night-Light
This is one of the most popular out there. The clock says the time out loud and comes with a programmable "okay to wake" option that changes the lights on the clock. This is also a great one because if a child doesn't know how to tell time, it's a way for them to learn when it's time to get out or when it's too early or late.  There is also a simpler version for younger kids and toddlers who like waking up early.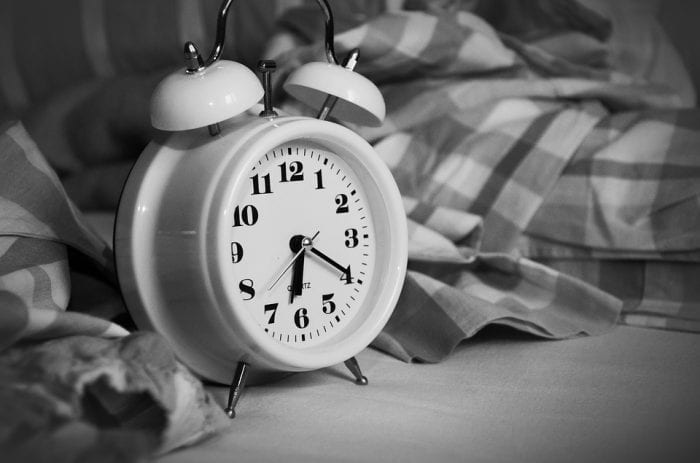 Okay, To Wake! Alarm Clock & Night-Light
This is a night-light timer that teaches children to stay within bed longer or get up whenever possible. This is great if you're a parent that needs a bit more sleep. It comes with a customizable feature that sets the "okay to wake" time and the brightness features. It's suitable for children over the age of five. This even comes with a nap timer that parents can set for naptime whenever they need it, and it allows for snapping in the afternoon without disrupting the alarm and nightlight settings. It's also got a snooze function to help children get up on their own.  This one also comes with "toe" buttons that are made to put funny facial animation and LCD Runs that are good for three months.
Tommee Tippee Gro Clock
This is a pretty new item, launching just about a month ago from Tommee Tippee, and this is the first of the latest sleep products that the company has recently launched called Gro.  It also has in the collection sleepsacks, swaddles, night lights, and sleeping aids. The Gro clock will show the kids the awake and sleep times, and it will show a sun to indicate the time to be awake, and then the moon and stars to showcase when it's time to sleep. With the adjustable brightness, and the option to set up different wake times for the weekdays and the weekends, this is great for children to learn when to get up, and when to sleep. All these features make it part of the digital clock display in the market.
SamShow kids Alarm Clock
This is a simple alarm clock, and it is portable and battery-powered. It has a pretty simple face to read, and buttons that are easy to set. It's about four inches long and five inches wide. One of the fun features is that it also will show the temperature, and it comes with a little emoticon that will tell whether the temperature is hot, cold, or mild, which is excellent if you have a child that's picking out their clothing.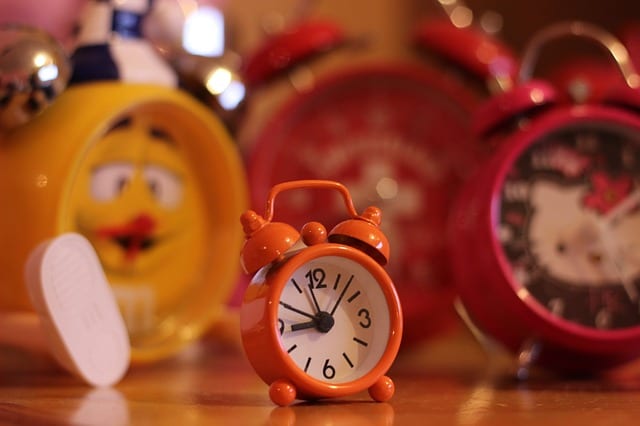 LittleHipp Mella Ready To Rise Children's Trainer, Alarm Clock
This is a patented alarm clock with a cool design to it, so if you want a clock displays with a sleek design that was a crowdfunding success, this is the one. Mello has been featured in many publications, and with the many features, and the modern design, it allows for you to have a beautiful sleep product that looks great and does the job and then some. It is one of the ideal alarm clocks for children since it is well-reviewed for its characteristics.
This is the perfect one for keeping children in bed longer, so for the parent to get more sleep, you'll want this. It uses colors and also different expressions to tell the child when it's time to go to bed and when to wake up.  Mella will glow yellow before it's time to wake up, telling you to start the day. The green says that it's time to wake up.
This alarm clock has all the sleep gadget needs that you have, including three sleep sound options, and five night light options that are good for soothing the child to sleep, and three alarm sounds, including a silent countdown for activities at night for older kids.  This is a safe and durable clock, and is covered by both warranty, and has a killer customer service team to help.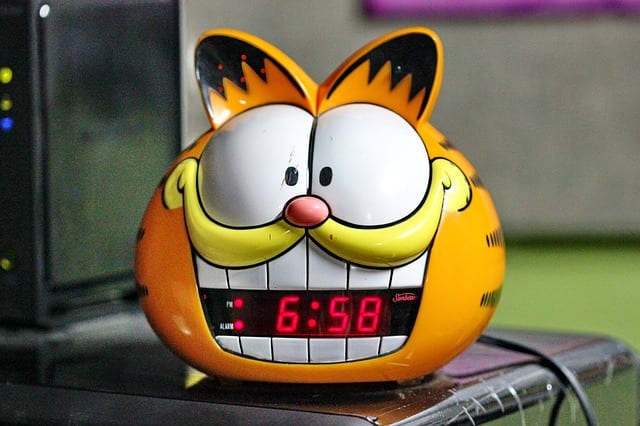 REMI Sleep Tracker With Alarm
(5-in-1 alarm clock)
This is an alarm clock, sleep tracker, baby monitor, nightlight, and a Bluetooth speaker, and it's one of the best for getting kids used to going to bed. This is a tiny little gadget that is all-in-one, and it's perfect for families that need to have something small that handles all the functions, or if you don't feel like buying five different items. It's a bit pricier than the other options, but it's one of the ideal if you want to keep clutter minimized.
Trolls Alarm Clocks
If your kid loves Trolls, this is perfect for them. It includes Poppy, the troll, and it comes with sound effects and built-in music that you can play to help wake your child up. It comes with a backlit display that's simple to read, and a sleep timer, night light, and LED lights. It's great for children that need something more personal.
Puppy Training Clock
Finally, you have the puppy training clock. It's not only a cute puppy, but it's also got a hidden compartment that will stop the kid from messing with settings. It's got the nap and the wake-up timer, which is suitable for weekends, or during the afternoon when the kid needs a rest. You just set the time for when you want the clock to light up, and it helps get your child acclimated to better sleeping.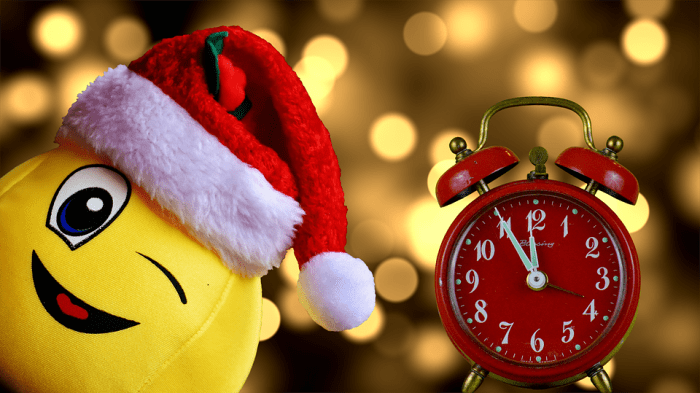 It's time for kids to appreciate time management skills. Getting up and getting ready for the day has never been more comfortable with these helpful dual alarm clocks. Take some time and learn to put these together so that you can help your child get the best sleep that they possibly can. Any of these alarm clocks will surely be great for the kids.
FAQs
Alarms clocks need to be reliable so that users can be on time for appointments, work schedules, and meetings, and other essential matters. Some of the most reliable ones are Travelwey Home LED Digital Alarm Clock, AmazonBasics Small Digital Alarm Clock, and Sonic Bomb Dual Extra Loud Alarm Clock.
What's a good alarm sound to wake up to?
What alarms are good for heavy sleepers?
How can I get my child to wake up to an alarm?
Are alarm clocks healthy?
Is it better to wake up to music?
What is the best alarm for kids?
What is the best clock for ADHD kids?
What time should a kid wake up?
What alarm can only children hear?
What is an anti child alarm?
Other Resources
Last Updated on April 12, 2023 by Mary Cimeni
DISCLAIMER
(IMPORTANT)
: This information (including all text, images, audio, or other formats on FamilyHype.com) is not intended to be a substitute for informed professional advice, diagnosis, endorsement or treatment. You should not take any action or avoid taking action without consulting a qualified professional. Always seek the advice of your physician or other qualified health provider with any questions about medical conditions. Do not disregard professional medical advice or delay seeking advice or treatment because of something you have read here a FamilyHype.com.