Watches may not be as in fashion as they used to be, but kids do love them. Plus, they're great for telling time, and if you don't want your kid to have a smartphone yet, this is probably the best option. Here, we'll discuss some nice watches for kids will love, as well as the features that you'll enjoy.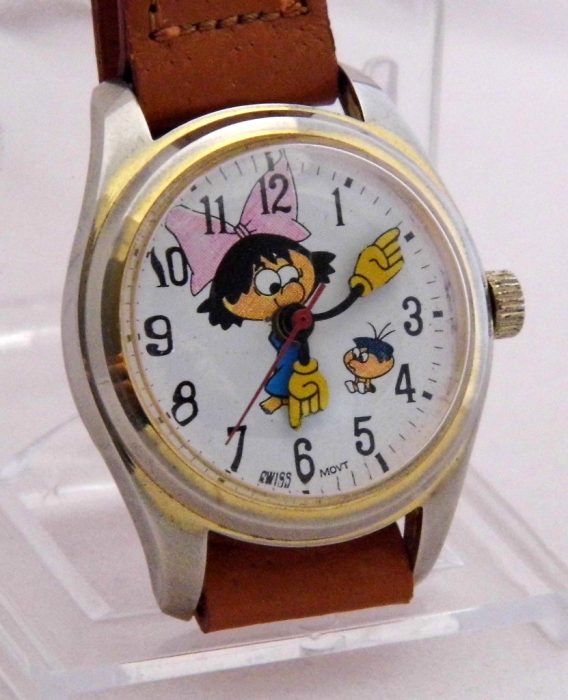 Timex Girls Time Machines 
This is a USA-based company that's known for creating some great, high-quality watches. The display on this is incredibly easy to read, and there are even minute markets too. Unlike some watches, this analog display does have a second hand, and it's really good for boosting cognitive development.  It is pretty good for a lot of girls, especially if they're trying to learn. The color may not be a boy's favorite but if he wants a pink watch, this is a good one. It is water-resistant up to 30 meters, but unfortunately, that isn't enough for swimming, and you can't submerge it for a long period of time. It also does fit smaller than others, but this is a good one if you want something that's easy to adjust, and is comfortable for most small kids, this is the perfect option.
Since this is the best selling watch for kids, it only makes sense that there is Timex Boys Time Watches. These watches for boys are the exact same as the girl watches, it is just a blue watch with a blue dial. Timex Boys Time Watches show both the hour and minute hands to help with learning and brain development, which means it has an analog display This watch for boys is also water-resistant and easy to wear.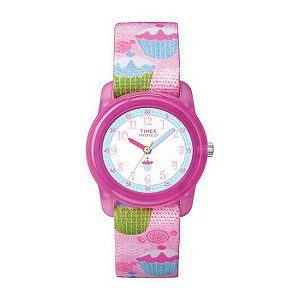 Paw Patrol Kids Watch 
Does your child like Paw Patrol? Well, now they can get their favorite Paw Patrol character on a cool watch. it's a 3D model of it, and it comes with a fabric strap that's super adjustable and allows for you to create the perfect fit.  It does have construction to it that's made for kids, and it won't harm the kid at all. It also helps teach children accountability and responsibility. These bestseller watches are easy to read.
There are a couple of downsides to this one. The first is that it isn't waterproof, so if your child likes to go swimming or play in the water, then you may want to get them another option. Another problem with this is that the pin that's in the watchband tends to come loose if you're too rough with it, and that could be a problem for kids that are a little bit rough with using this, but it is great and if your child is obsessed with Paw Patrol this is the best one on the market from that series. 
Waterproof Swimming Digital Watch 
Finally, a best-seller kid's digital watch that is waterproof. This is among the nice bestseller watches for kids that come with an Indiglo light that the child can press to illuminate their area. It has a bright LED display, a stopwatch, backlight, an alarm, and even a day/date calendar and a little chime that happens when the hour changes. It is a sleek design, it's very fashion-forward, and it's great for little girls and boys. The two downsides to this one are the compass is literally designed only, and the buttons don't work when they're submerged in water. Otherwise, it's incredibly easy and light to wear, a great sports watch, and easy to read.
The features are incredibly easy to set up and use. It is one of the best watches for boys and girls and the wrist size can go up to 7 inches. and it comes in many different colors. This is a waterproof sports watch until 100 feet. So, you'll have a great watch that's used for sports. This is my personal favorite in terms of use, but there are other options on this list too that is great. 
Vtech Kidizoom DX2 
Vtech doesn't' just make cameras; they make nice watches for kids, too. The Vtech Kidizoom smartwatch is a great smartwatch that teaches children how to tell the time easily, and it can be customized to a child's liking. The Vtech Kidizoom smartwatch can take pictures and record, but if you want to include parental control settings you can. The Vtech Kidizoom smartwatch a full digital watch, incredibly durable, and features a nylon strap. This kid's digital watch is waterproof, but it's best if you don't submerge it for too much since it could affect it and take away some of its water-resistant features. In addition to the water-resistant feature, this kid's digital watch for boys and girls is scratch-resistant. It does come with some games too that children can try, and is a great smartwatch without paying the price for say, an Apple watch.
However, the games aren't really the most intriguing and deep, so a child can get a bit bored with the games over time. But if you're considering the smartwatch route, this is one of the best sellers on the list and is easy to read.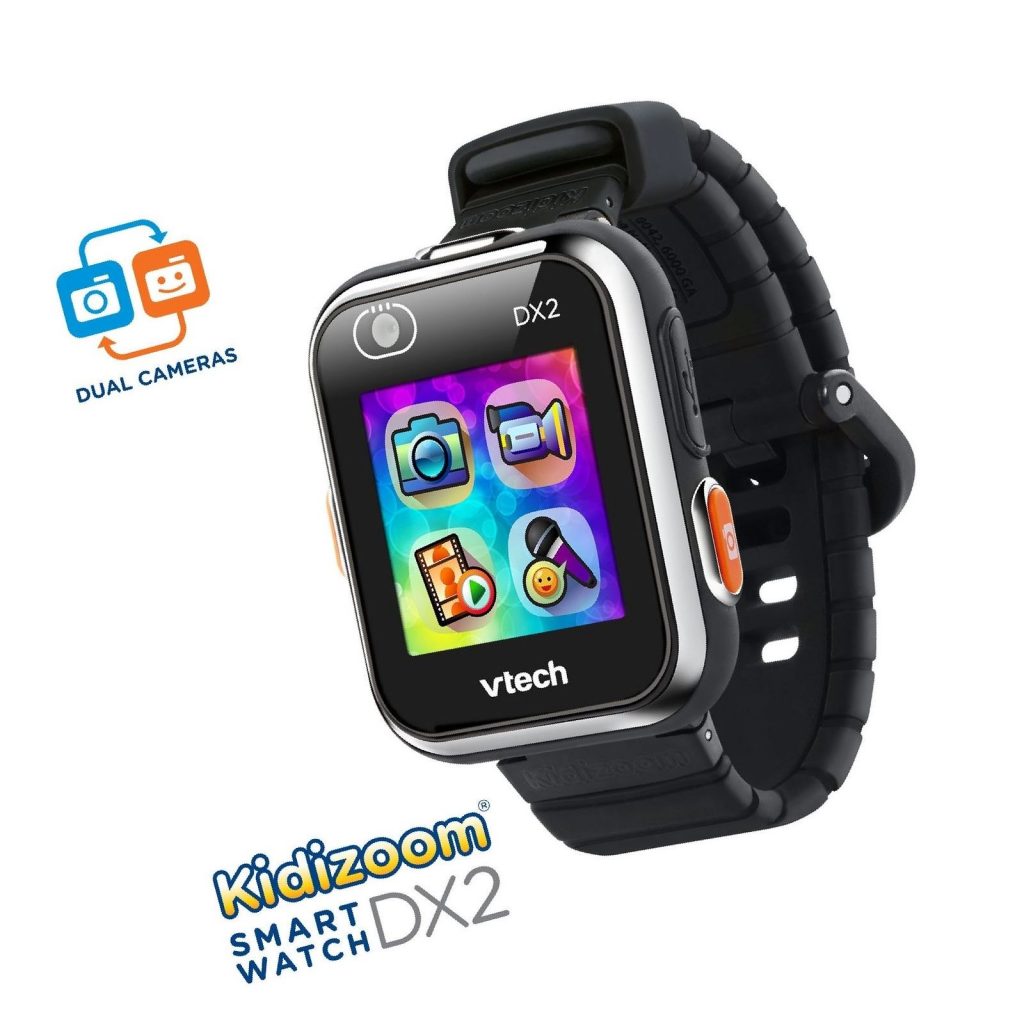 Lego DC Universe Smart Watch 
If you're a fan of Legos or superheroes, this is a superman style watch. It includes 12 links in it that a child can use, and add to the wrist as needed. This is a great watch for children over the age of 6 due to the small parts. It's adjustable and comes with a 2-year warranty. It's also water-resistant but not ideal for swimming and showering. The face of these kids watches are incredibly easy to read and it comes with vibrant colors, making using this for your child easier.  This is a great one that teaches children what time it is.
In fact, it's almost too good at it.  This doesn't have a digital face on it, so it's an analog watch. If the child doesn't know how to tell analog time yet, then it may be best to go with a different watch, but this is a great one if you want to teach your child. I don't know how helpful it is these days since most clocks are digital, but with a cool Lego face and a great superman figure on it, it's worth potentially buying for those kids that want something that fits their style.
In addition to the Lego DC Universe Smartwatch, you can find Lego Star Wars watches for boys. These Star Wars watches for boys come in different options including a kids digital watch or a watch with an analog display. Some of these watches are not water-resistant, but they can be scratch resistant. For the most part, these Star Wars watches are elastic fabric strap watches which make them easy and fun to wear. One popular analog display Star Wars watch features Darth Vader. Of course, these watches are not just watches for boys. Girls can wear them too!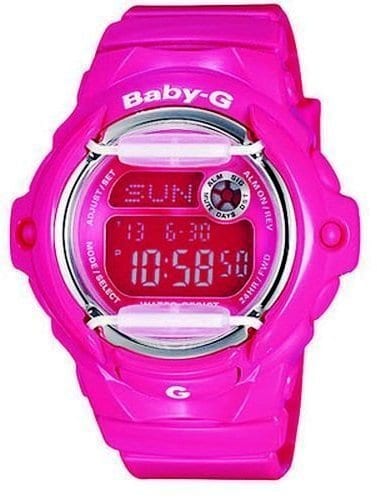 These are some great kids' digital watches for boys and for girls. Whether you're getting them as a fashion accessory, to teach kids how to tell time, or to have a water-resistant sports watch that children can wear without wrecking it with water, these are some wonderful options that fit any child's style and needs. By getting your kid a gift card, you can show them the watches for kids that you are considering, and then they can choose which one they want. Whether that is a best selling kid's digital watch or a watch with an analog display.
Watches For Kids FAQs
What is the best smartwatch for kids?
The best smartwatch for kids should have essential functions of a watch, such as being able to tell time without sacrificing innovation. Ideally, you can call them through the kid's digital smartwatch, and it won't short-circuit if they get rained on while wearing it. This means these kids digital watches are water-resistant and offer a digital display. 
What age should a child get a watch?
Owning a watch serves as a rite of passage for a child. It also shows that you trust them to take care of a valuable item, so the proper age depends on when you feel like your baby is responsible enough to have one. When you determine your child to be ready, you can start with either a kids digital watch of an analog watch. It all depends on what you think is best for your child.
What age is the Flik Flak watch for?
Flik Flak design watches are for kids aged 3, 5, and 7 years old. The features vary according to the needs of your child at specific ages. Flik Flak makes kids digital watches and also analog watches.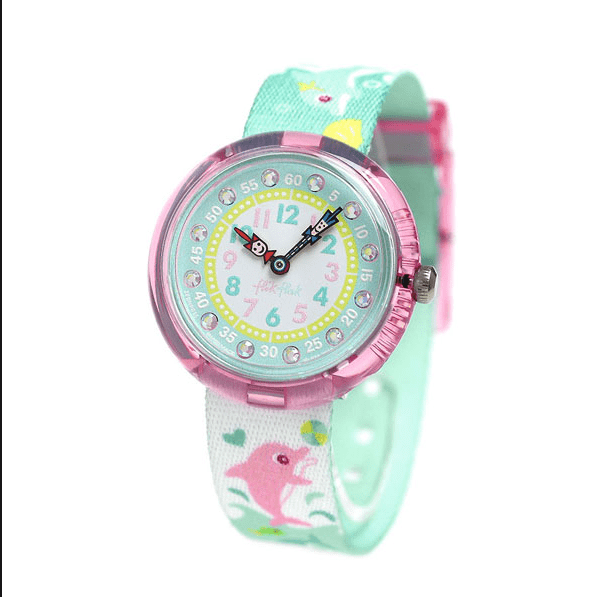 What is Flik Flak?
Flik Flak is a well-known maker of Swiss-made kids watches and features some of the best watches for boys. They have been in business since 1987.
Are Flik Flak watches waterproof?
Flik Flak watches are technically not waterproof, they are water-resistant. They can resist water up to 3 bars, which entails that your kids don't need to remove them before taking a shower.
Watches For Kids Other Resources
https://www.thetrendspotter.net/best-kids-watches/
https://momlovesbest.com/kids-watches
https://www.familyvacationcritic.com/best-smartwatches-for-kids/art/
Last Updated on January 31, 2023 by Rejie Salazar
DISCLAIMER
(IMPORTANT)
: This information (including all text, images, audio, or other formats on FamilyHype.com) is not intended to be a substitute for informed professional advice, diagnosis, endorsement or treatment. You should not take any action or avoid taking action without consulting a qualified professional. Always seek the advice of your physician or other qualified health provider with any questions about medical conditions. Do not disregard professional medical advice or delay seeking advice or treatment because of something you have read here a FamilyHype.com.