When it comes to raising a baby, there are many devices you may want to purchase in order to make sure they are living the happiest, healthiest lives. One of which is the vaporizer. But what is a vaporizer? How can it help your baby?  And what's the best vaporizer for baby? Let's find out.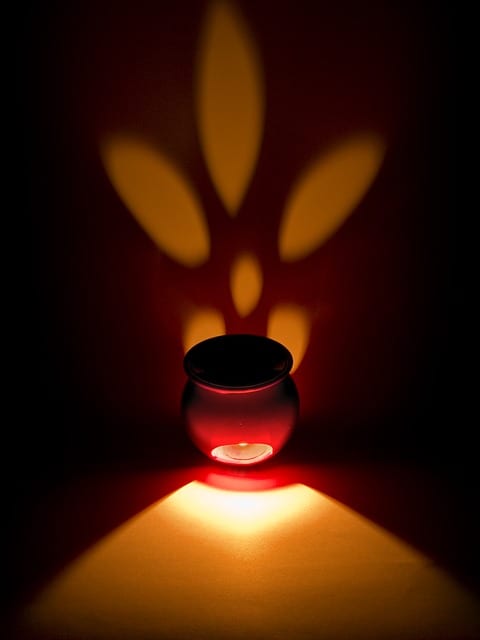 What Is A Vaporizer? 
A vaporizer, in a nutshell, is a device that converts boiling water into steam, filling the room with moisture and warmth. It's commonly confused with a humidifier, and we're going to tell you the differences between the two right now. 
Humidifier Vs. Vaporizer 
With that said, you may be wondering what the differences between a vaporizer and a humidifier are. These are two products where the names are used interchangeably, but there are some differences as to what they are. 
A humidifier is what you use when you want to put moisture in the air. It's good for a dry area, or for when you have a cold or flu (read more about it here: https://www.verywellfamily.com/before-you-buy-humidifiers-and-vaporizers-2632311). Meanwhile, a vaporizer uses hot, boiling water and converts it to steam. It's commonly used with plant extracts to deliver some medicinal properties. Of course, a vaporizer can be used without them as well, and it's still very effective especially if you buy the best vaporizer for baby.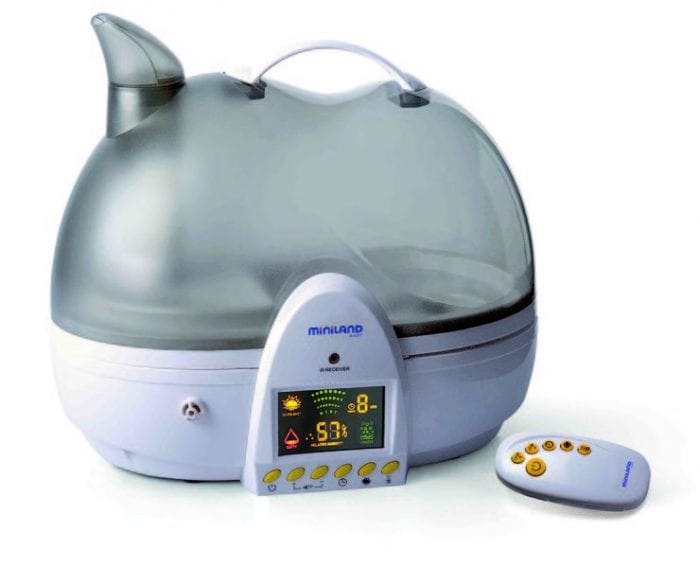 It can be more confusing because some vaporizers are referred to as "warm mist humidifiers," making it a bit more annoying when you're shopping for one.
So, why should you use a vaporizer for your baby? Here are some reasons.
You want a vaporizer that gives out clean air, ridding the environment of any bacteria or nonsense you have in your environment. This is a good way to clean out the area your baby is sleeping in.
It's Good For Heating The Room 
When it's cold during the winter, turning on the heater can be expensive. However, you still have to warm up the house, especially when there is a baby in there. A vaporizer is a good alternative for you, heating up the room for less cost overall. Plus, being able to target a single room is always a good thing. 
Great For Keeping The Air Wet 
When it's cold and dry, there are many problems that your baby may face. Their mucus membranes may dry up, causing a lot of problems. They may develop an infection, and that's not good. In order to save you a trip to the doctor, you may want to get a vaporizer. They are quite good. Especially when compared to a humidifier, which doesn't do the job as well. 
Any Concerns? 
There are some concerns you may have with a vaporizer. For one, these vaporizers can be a burn hazard, as they do involve boiling water. If your baby is tucked into a crib while you pour some into the vaporizer, you have nothing to worry about, but if you have a curious toddler, you may want to put the vaporizer in a place where they can't access it. 
In addition, a vaporizer does need to be cleaned every week or so to avoid buildup and germs. A dirty vaporizer defeats the entire purpose of it, so make sure you clean it.
What To Look For In The Best Vaporizer For Baby
Here are some things you should look out for when purchasing the best vaporizer for baby.
Easy to clean. Seeing how you should clean your vaporizer weekly, having it be easy to clean is a smart move. Some have machine washable parts and require a bit of vinegar to make it nice and clean. 
It lasts a long time. Some vaporizers can last for around 12-24 hours, making them good for all-day use. 
Auto shut off. When you run out of the water, you don't want to keep the vaporizer running. Many vaporizers will turn off automatically when there is no water. 
Medicine cups to deliver medicine through the vaporizer. Some have them and some don't so decide for yourself if this makes or breaks your purchase. 
Finally, having a vaporizer that has other bells and whistles is nice, such as it doubling as a nightlight.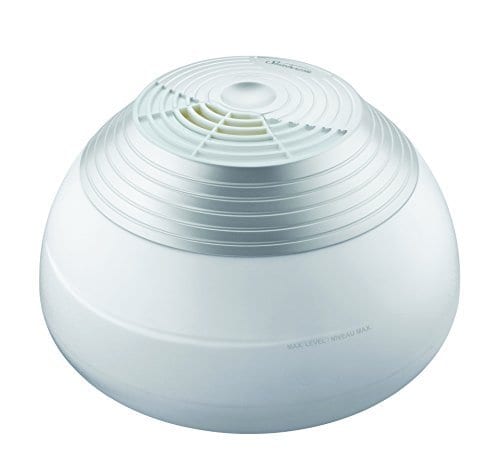 Some Vaporizers To Check Out 
With that said, let's look at some vaporizers to purchase. 
Walgreens Pediatric Warm Steam Vaporizer
Walgreens is a store you can find in any town, and they boast some high-quality store brands that don't cost too much. This is a great vaporizer for a baby for a few reasons. 
First, it lasts for up to 14 hours, and it's great for all purposes. It's easy to use, easy to clean, and it shuts off automatically when you're out of water. With that said, you can't turn off the device with a switch, so you do need to unplug it when you don't want to use it anymore and it still has water in it. 
Also, it has a built in nightlight and medicine cup. So convenient. 
Holmes Warm Mist Humidifier
This is another great vaporizer. It lasts a lot longer; 24 hours as a matter of fact, and comes in two speeds. This vaporizer is built for smaller rooms, so it would be perfect for your baby's room. It's easy to clean, dishwasher safe, and doesn't need any water filter. Plus, it's quiet, so any baby will sleep easily with this thing next to it. However, it does lack the medicine cup option.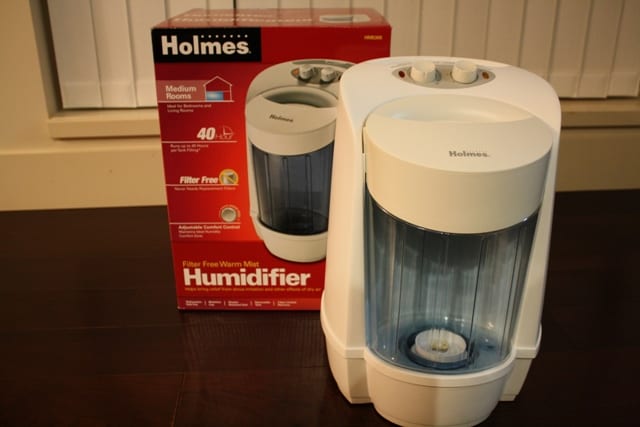 Vicks Warm Mist Humidifier with Auto Shut-Off
Vicks is a popular name with cold relief, and this vaporizer is awesome. It lasts a little less long, but at 12 hours, it's enough. It has a quiet operation and a nice nightlight as well, and it does have a medicine cup. It's pediatric recommended, easy for you to drain, and above all else, a killer product.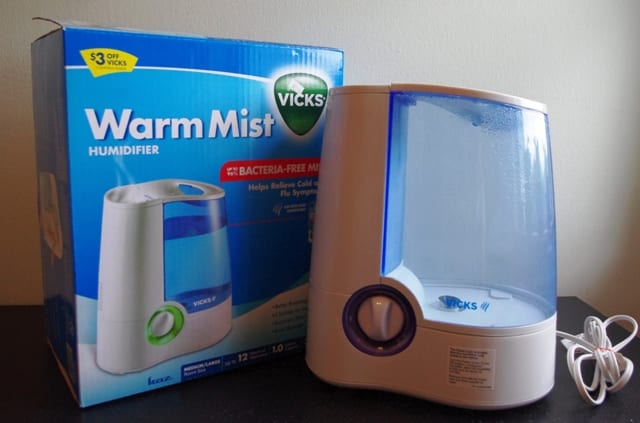 Conclusion
A vaporizer is nice, and it's great for a cold, dry day. The air your baby is breathing in is always important, so make sure your baby is breathing in the cleanest air possible. Buy them a vaporizer that works, and they will love it and use it for a long time. 
Best Vaporizer For Baby Frequently Asked Questions (FAQs)
The steam vaporizer is generally indicated for those who have indoor allergies. It contains lesser contaminants compared to the cool mist humidifier.  The vaporizer is also effective in helping reduce congestion.
Last Updated on June 25, 2022 by Jejomar Contawe
DISCLAIMER
(IMPORTANT)
: This information (including all text, images, audio, or other formats on FamilyHype.com) is not intended to be a substitute for informed professional advice, diagnosis, endorsement or treatment. You should not take any action or avoid taking action without consulting a qualified professional. Always seek the advice of your physician or other qualified health provider with any questions about medical conditions. Do not disregard professional medical advice or delay seeking advice or treatment because of something you have read here a FamilyHype.com.