While most won't cry over spilled milk, pumping moms may do so. Breast pumping is hard work, and you're trying to get as much milk out as you can.  If you are struggling, you want to get the best breast milk storage bags out there. There are a lot of choices, though, and not all of them are good, but you can choose from these options for the best results here. Some may look just like ice packs but they are actually more than that. The ones with thinner plastic is also good but make sure you choose a good brand.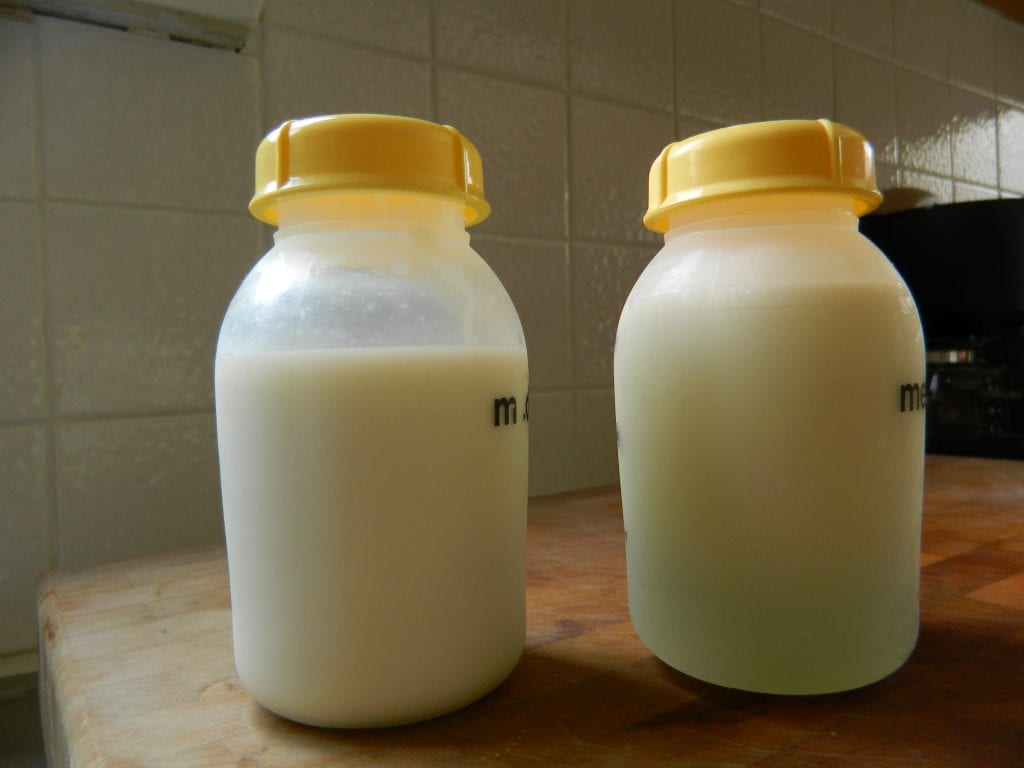 Kindle Twist Pouches
We've discussed Kindle products before, but their pouches are some of the top milk storage bags on the market.  The process of pumping, putting in a location, labeling, feeding, thawing, and pumping, can take a lot of time, but these pouches are some of the best ways to make this easier. When storing milk, just make sure plastic lays flat. While they only go up to eight ounces more milk (of course, you need more bags for this case), they are lovely pouches that attach to almost every pump that is there, and it eliminates the need to decant bottles and clean a ton of parts. You can serve these directly from the pouches via an attachment.  They are also extremely high-functioning, rarely leak, are BPA-free material, and are accessible to label and store breast milk. It is one of the best, and for less than 30 bucks for a pack of 80, they're worth it.
Lansinoh Breast Milk Storage Plastics
It is the one that's one of the top milk storage bags and one of the most popular amongst parents, especially on Amazon.  It is a great one that has glowing reviews from parents across the boards, and they're for a good reason. They have a built in double zipper seal, in a 4-6 ounce bag of your choice,  lay flat for more storage space for multiple silicone bags, and they can even thaw breast milk out, and they also have a spout design that works for pouring milk without spilling any, and this is perfect for those trying times. The most current design allows for the breast pump bags to attach to the Lansinoh pump and most major pump brands if you have the adapter, and this is a great and key feature. Plus, for less than 20 bucks for breast milk storage bags, you can create the best situation possible for your feeding experiences.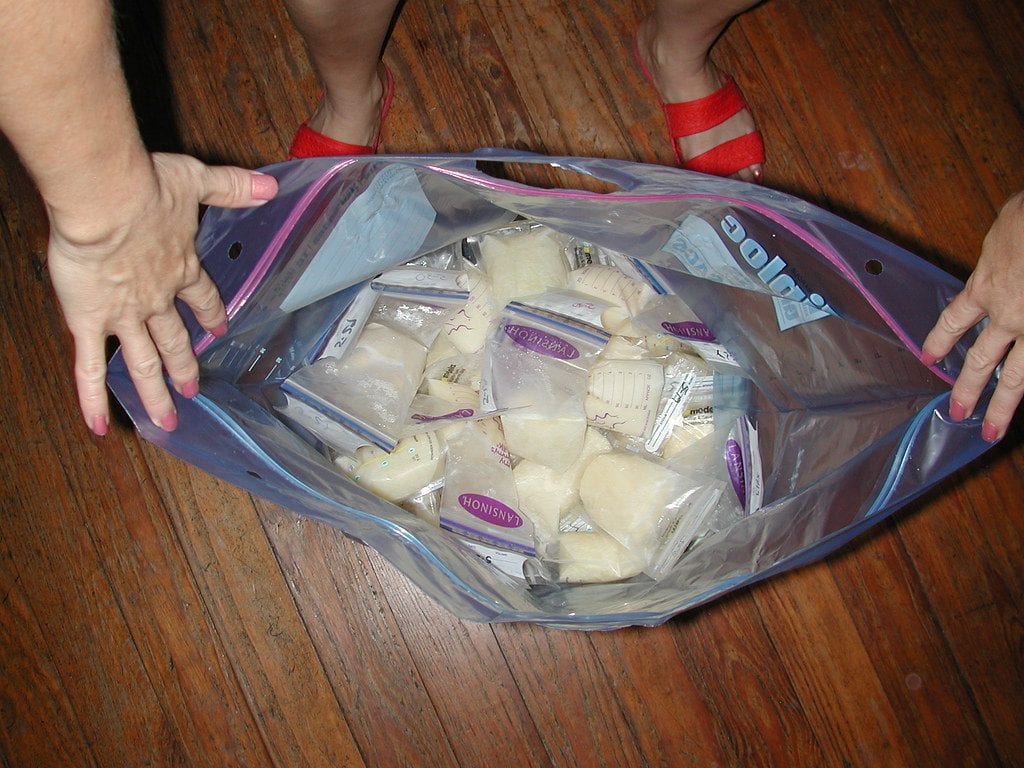 Nuk Seal N'Go Storage Plastics
It is one of the best because it is made to prevent leaks and spillage on its own. There is a double zipper that prevents spillage and leaks, and they stand upright on their own within the counter.  You can now use both your hands to pour the milk, which reduces spills, there is also a double zipper opening that locks the milk into a bag, preventing the leakage while thawing out. There is also space in the milk storage bag to write the time and date of the pumping too, so if you pump a lot in the long run, this is a great one to check out.
The milk storage bag also contains reinforced seams and a thicker food grade plastic that won't get torn by other items in there.  Many parents love this milk storage bag, with over 2000 positive reviews on Amazon.  It is one milk storage bag that also comes with waterproof plastic, and you can thaw frozen breast milk by running them under warm water, and it won't even dilute the milk either. It is only nine bucks on Amazon for a pack of 50, which is a great deal. What a great storage bag for moms who are abundant with breast milk.
Milkies Milk Storage Plastics
If you're a first-time pumper, this might be the best milk storage bag option for you. At 12 bucks for a pack of 50, this is a pretty decent deal for breastmilk freezer bags. It does come with a double zipper to help prevent leaks, along with a reinforced side as well. There is a self-standing bottom for a comfortable filling experience and a compact design for freezer storage and even for large freezer stash. But, the best thing about this is the detailed breast milk bag guidelines for storage on there, and you can use this easily for those first-time pumpers that need a reminder. You can also refreeze breast milk. It's leakproof and hold breast milk perfectly.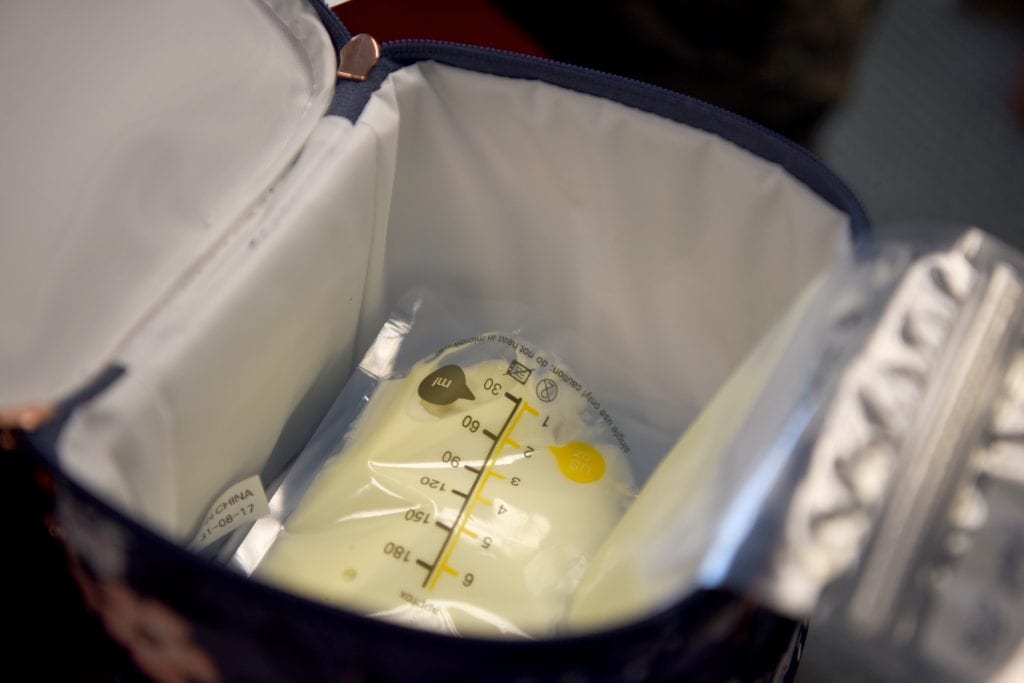 Dr. Brown's Breast Milk Storage Plastics
If you're the type of mommy that needs to know how much milk their child is getting, this is a good one for you. It gives you an accurate picture of the milk that is inside, so you know how much you need. It doesn't come with the frills of some of these others, so if you tend to have a busy freezer, or you spill milk a lot, these may not be ideal, but if you're worried about milk accuracy for any reason, this is a great one. This milk storage bag does come with extra thick plastic material which prevents milk from spilling.
Philips AVENT Breast Milk Storage Plastics
Finally, we have this one, and this is good for those that suddenly go through storage bags.  You want a cost-effective option for this, and while it doesn't have a super fancy design, these are great and functional breast milk bags.  It is one of the affordable items on the market, with reinforced seams, a double zipper lock, two layers of plastic, and a 3-inch tab making it super easy for you to label so that you get the best product that isn't lowered in quality by any means. It's the best for those who are pumping milk, and the price for these isn't too bad, about $10 for a pack of 50 on Amazon, so you'll be able to get the most out of this storage bag.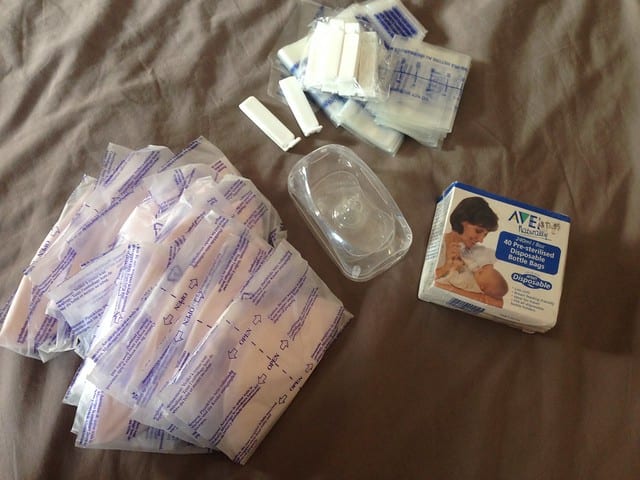 Your Takeaway…
When it comes to pumping, it's a bit of a stressful process, but if you're a mom that pump directly, you want to make sure that you have the best storage bags for milk that ensure the fullness of it, and make it easy for you to feed the baby. If you're trying to wean them off pure nipple feeding, this is an excellent way to start, and you can get this easily achieved with these BPA-free plastic bags, to ensure that you provide the best results that you can with this. For many moms, this is something that you can benefit from, and something that you will enjoy using in some cases since they're easy to use as well.
Frequently Asked Questions (FAQs)
Does It Matter What Breastmilk Storage Bags I Use?
Yes, it does matter what breast milk storage bags you use. Choosing the right bags is essential to ensure the safety, quality, and longevity of the stored breast milk. It is important to opt for bags that are BPA-free, leak-proof, freezer-friendly, and have accurate measurement markings. Additionally, milk bags that are easy to use and maintain proper hygiene are highly recommended. By selecting high-quality milk storage bags, you can ensure that the breast milk remains safe, nutrient-rich, and ready for your baby's milk consumption.
How Many Milk Storage Bags Do I Need?
The number of milk storage bags you need will depend on several factors, such as your baby's feeding patterns, the duration of storage, and your pumping frequency. It is generally recommended to have an initial supply of around 20 to 30 bags. This allows you to store an ample amount of breast milk and rotate them as needed. However, it's important to assess your specific requirements and adjust the quantity accordingly. If you plan to store milk long-term or have a high pumping frequency, you may need a larger quantity of milk bags. It's always beneficial to have some extra milk bags on hand to accommodate unexpected changes or fluctuations in your milk supply.
Can You Store Milk From Both Breasts In The Same Pouch?
How Many Oz Should I Put In Milk Pouch?
What Is The Right Material For Breast Milk Storage?
Are Storage Pouches Worth It?
How Many Breastmilk Bags Do I Need?
Other Resources
Last Updated on April 13, 2023 by Mary Cimeni
DISCLAIMER
(IMPORTANT)
: This information (including all text, images, audio, or other formats on FamilyHype.com) is not intended to be a substitute for informed professional advice, diagnosis, endorsement or treatment. You should not take any action or avoid taking action without consulting a qualified professional. Always seek the advice of your physician or other qualified health provider with any questions about medical conditions. Do not disregard professional medical advice or delay seeking advice or treatment because of something you have read here a FamilyHype.com.