Buying a cradle for your kid is exciting, but spending a bunch of money on it…not so much. Many parents will see the prices of these products, and their jaws will drop. While some of these are great because you can convert them into different types of beds, sometimes you want to buy something that won't break the bank. Here, we'll talk about the best cradles for under 100 dollars, so you can have options when choosing a bed for your little one.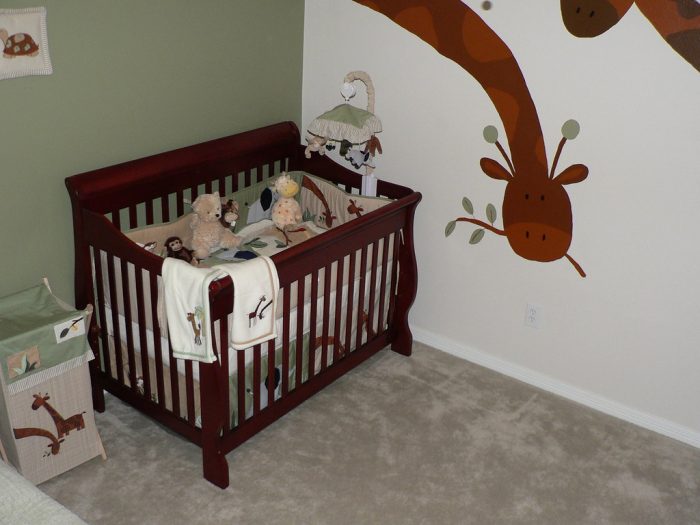 The best alternative for toddler's craddle around that price range is the portable ones. A portable cradle is made to move about, and plenty of parents enjoy it because they can bring this around to different places. The beauty of it is you have something lightweight enough to transport, but also something that is affordable enough that you won't have to worry about accidentally breaking.
There are many options to choose from, which makes the buying process confusing. To help narrow down your choices, we created a list of the options for under 100 from Amazon, and we included a brief product information for each. If you need more information about the different brands, styles, and other common questions, you can continue reading as it is discussed in detail in this article.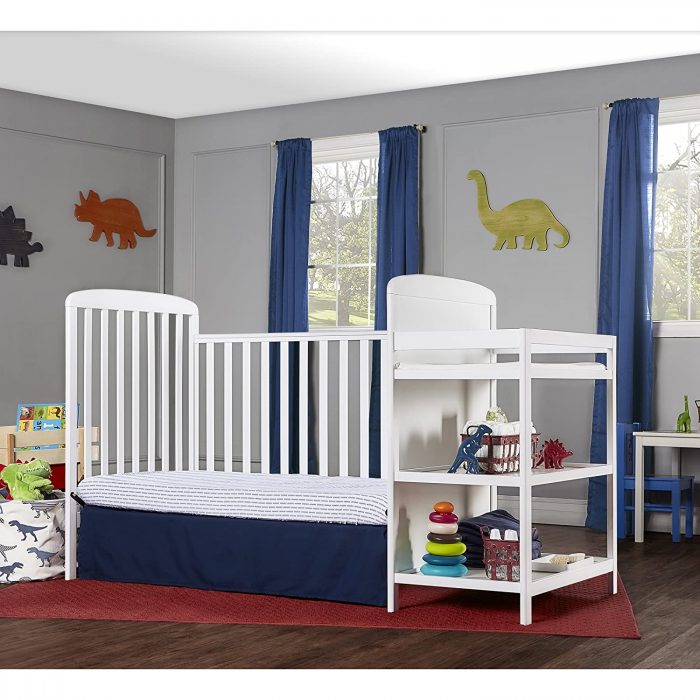 The Anna 4-in-1 is not your regular, as it more versatile and convenient to use.
It will save you time from going back and forth to get your child's stuff since it already has an attached changing table with spacious shelves where you can fit all the diapers, extra clothes, etc.
It is 53.2 x 30 x 45.5 inches in size and it can be converted into a toddler bed or a kids day bed/sofa.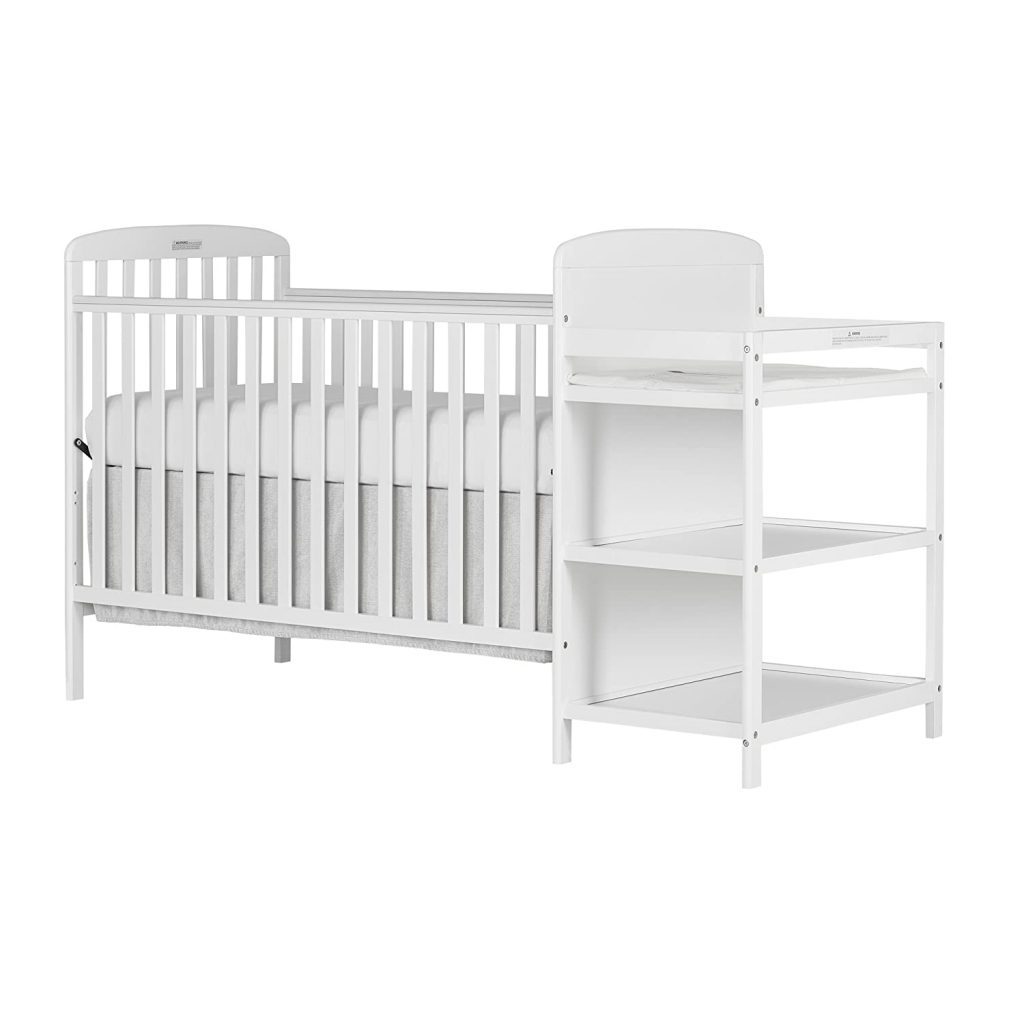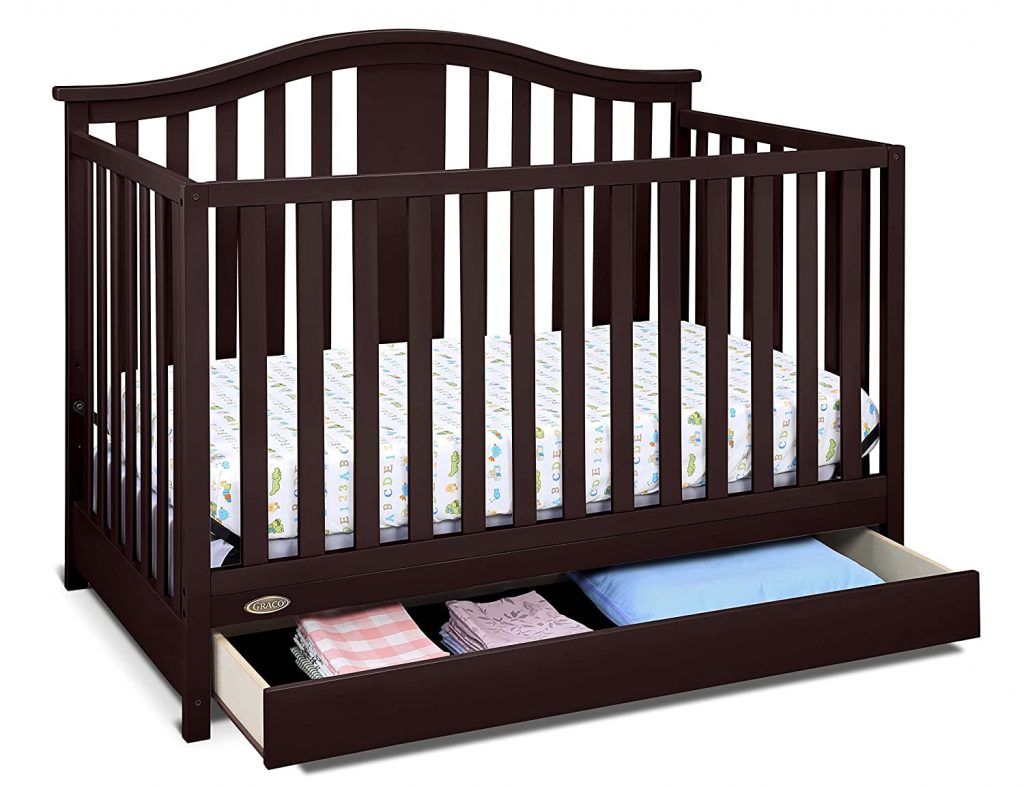 The Graco Solano can is also 4-in-1 but unlike other 4 in 1 beds, it can be converted to a full bed therefore you can keep using it as your child gets older.
It includes a space-saving storage drawer with ample space where you can efficiently organize your kid's essential.
It is easy to assemble and it is made from high quality wood that lasts.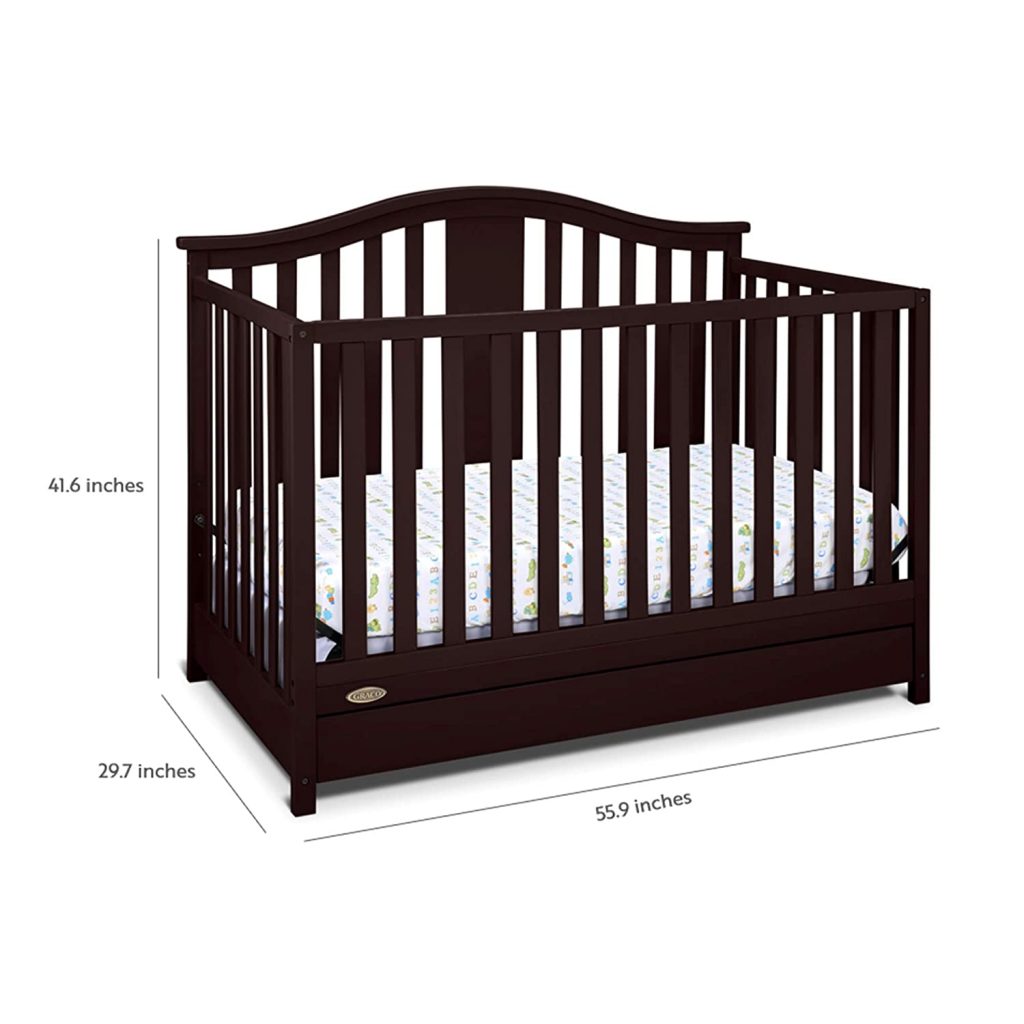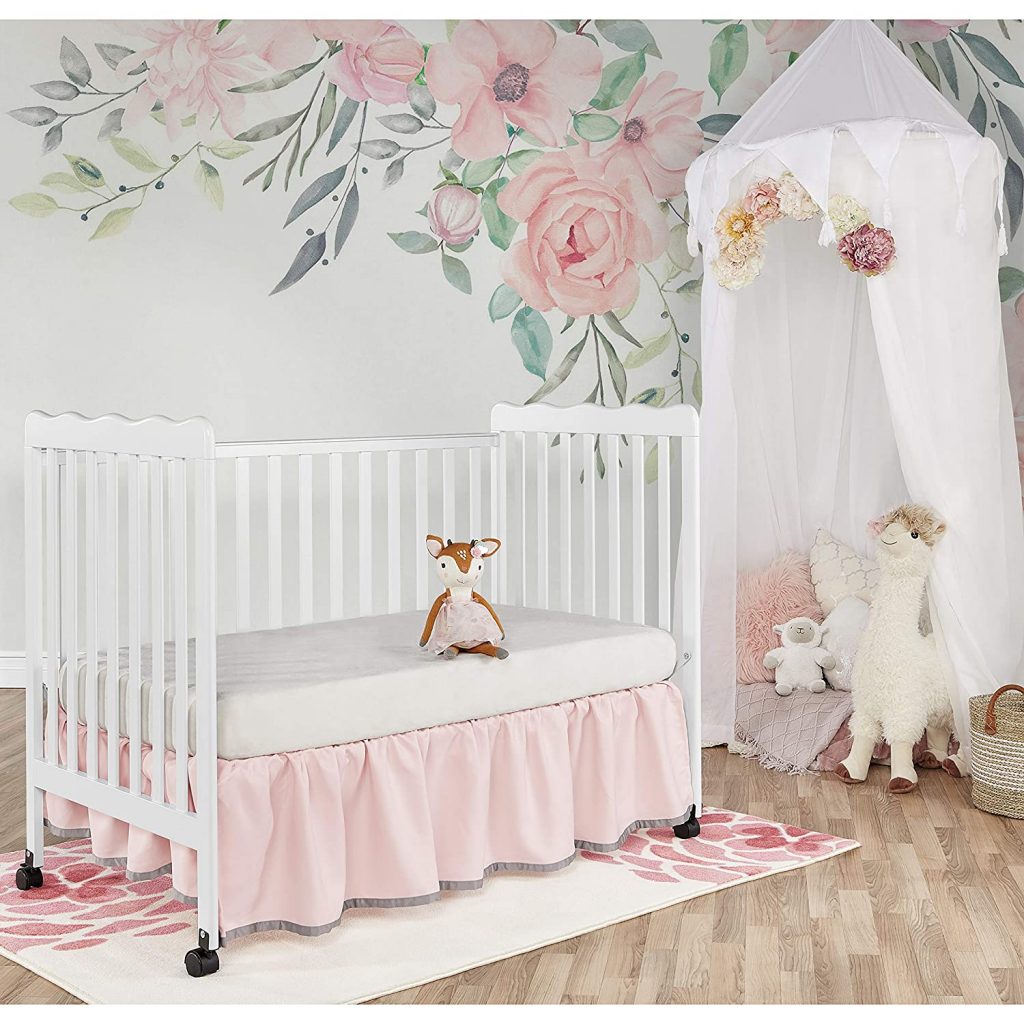 The Carson classic looks like your traditional cradle but more. It is multifunctional and it has a stationary rail design.
It is dual hooded, has safety locking wheels and 3 level mattress support as its safety feature.
It comes in 5 finishes and it has met the CPSC and ASTM standard.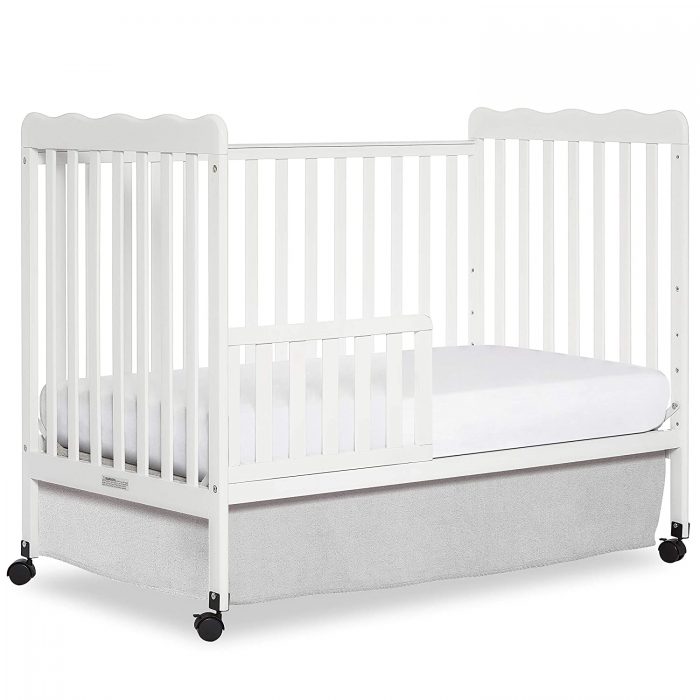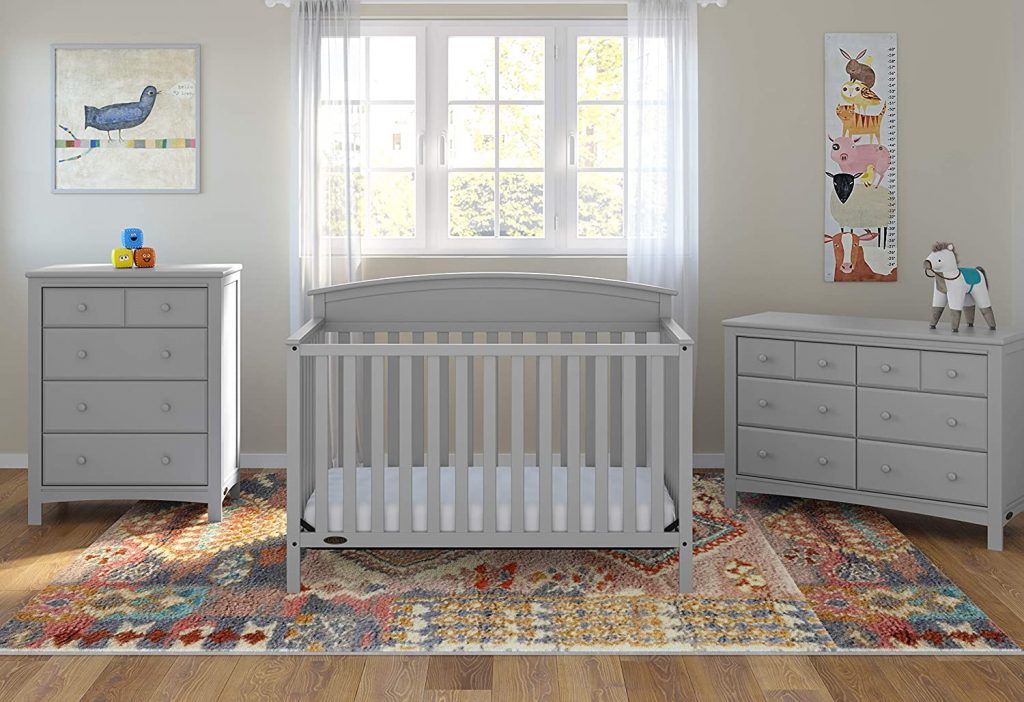 The Graco Benton can be a full size bead with headboard, daybed or toddler bed. You might need to to buy the conversion kit separately.
It is JPMA certified and it has met all ASTM and CPSC standards since it is made of high quality pine wood and composites.
It has a classic design and there's a lot of color to choose from. It can be a great addition to your nursery be it minimalist or themed.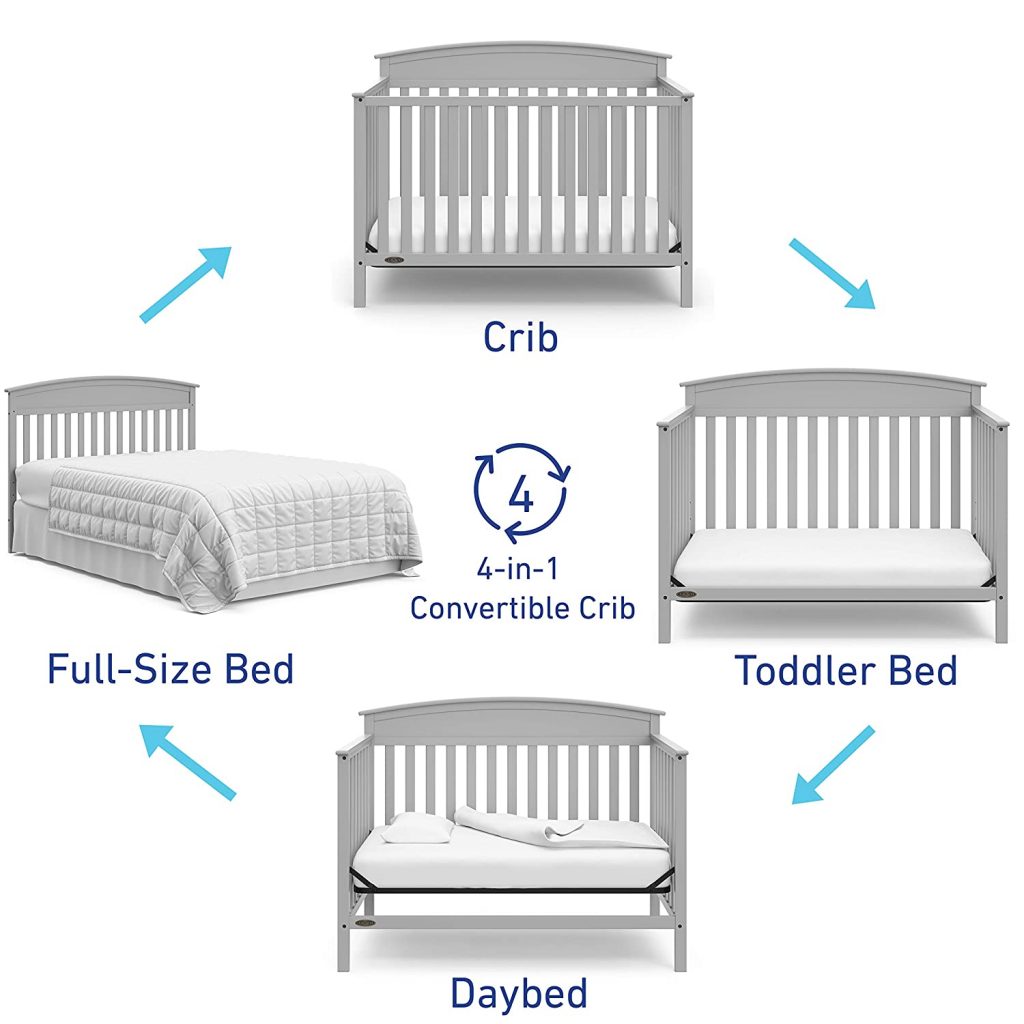 Delta Children's Portable Baby Crib
For those parents that want something that they can take with them on travels and such, this is a great item. It's great for small spaces as well, and very easy to move. It also folds flat, and it has great access to travel and storage.  It also includes a mattress that stores right when folded. It also can be adjusted, and you can lower the mattress as well, so it's a good one that you can use when your young one begins to grow up and learns to sit or stand.  It has an amazing wood construction to create the best nursery possible, allowing you to have the perfect item for the child. It is also JMPA certified as well, so you can benefit from this too since it will have the best standards possible for your child.  For 34 dollars more, you can also get another mattress and a fitted sheet, too, so it's probably the best one on the market.
Delta children is known for having a high quality options, and this is one is under 100 that any parent will enjoy using. With many colors and styles, Delta children have a lot of variety. Many people like delta children because they offer not just portable items, but also convertible ones too. Delta children not only has a toddler's cradle though, but Delta Children also has different choices that convert to a toddler bed, and many other options.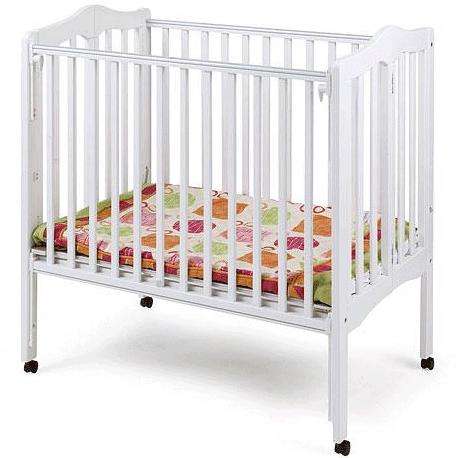 Lazymoon Portable Pinewood Baby Toddler Crib
For 71 dollars, this one is pretty good. It's incredibly lightweight and portable, and it comes with a foldable design and mattress that gives the child a comfy space to sleep.
It is made of durable pine wood construction and s perfect for small spaces and moving around. The wheels help with making it travel, and you can even brake it as well. It does fit all of the safety standards as well, making it a good bed that allows you to get the toddler the safe space necessary for it to sleep.
This is a portable one, so that means you can take that whenever you need to. A portable one is perfect if you need to take your child to somewhere, or if you need to move the child over to your room. It is also much easier to move than other toddler cradles, and this is one of the few that are under 100 that also comes with a pine color wood, and with a wood finish that's durable and strong.
It is pretty good, and the side rails are high enough, so you don't have to worry about the child potentially rolling off.  It doesn't grow with the child, however, so you may not get the most amount of use out of this that you could, but for the price that it is, you're still getting a decent one, and it can be pretty useful.
If you are looking for a competitive, convertible bed, this is worth it. It's pretty nice, since you can convert this into a toddler bed, and it comes with a sturdy construction of food. It also is peaceful and mellow. You can brake the cradle itself, and it also comes with different side rails to help you with keeping the little one safe and not rolling off on accident. The design is easily foldable, and it provides a safe and comfy space for the child to be in, and there is more than enough room for the kid to move around.  It is pretty good, and the price is a killer for what you're getting as well.
This convertible cradle does become a toddler bed, so it could be good for you to use.  This is one of the few products under 100 dollars that also converts to this kind of bed, and with the different colors and styles offered, it does make a good option for those looking for items like this.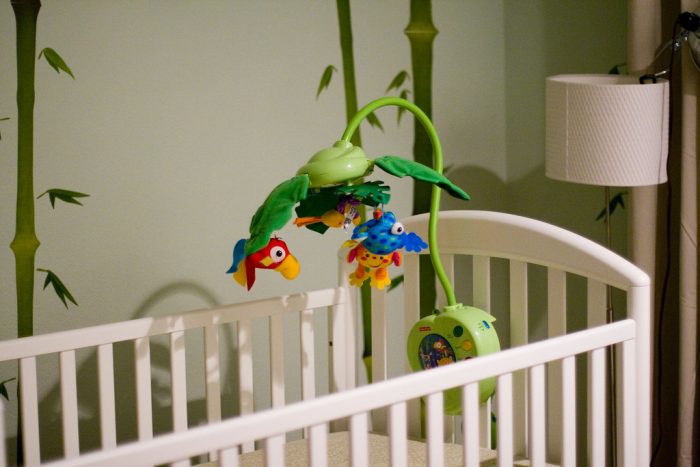 Jaxpety Baby Crib For Infants And Toddlers
Now this one is a little limited since it's only good for infants and small toddlers, but for 51 dollars, you can't complain. There are pink and blue options, and it even comes with a good and cute curtain to shield the child from outside lights.
It is also made of a sturdy pine wood construction and is quite quiet and mellow too. It comes with the pillow quilt and mattress, so you don't need to buy anything else. It is flat packed and pretty easy to assemble.  There is a small bit of shaking, but it's similar to how a mother shakes the kids. It is an excellent bed that will give your child a lot of great sleeping experiences, and it is stable enough to withstand active toddlers too. It's a timeless addition to any nursery that will allow your child to sleep comfortably during their first few months.
What To Look For In These Inexpensive Cribs
When choosing an item for under 100, there are a few things that you should look into before you begin, and they are as follows:
The mattress: is it included? Some of these sets don't include a mattress, and that's something many parents need to factor in.
Convertibility: some of these aren't convertible, and that can play a problem in how long you use it
Sheets: if they have them, then great if not, then you need to figure out the sheets
Are the rails high: finally, there is this factor. A lot of parents don't realize that the lack of height in rails can affect the overall usage of this
Usually, a portable one features all of these options, and many of these items offer free shipping. You can use gift cards usually for most of these options, and you can get gift cards for this quite easily.  Usually, these types are in the toddler department when looking on Amazon, or you can check toddler speciality stores for different options, especially if you want certain infant cradles.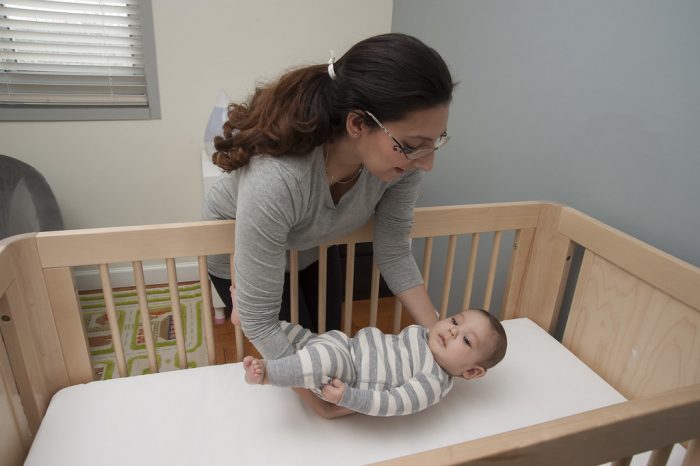 While these are limited in use, if you're desperate for something quick and easy, then you'll be happy with all of these choices. They are all quality products that allow you to get the most that you can out of this, and a lot of parents will like the designs of them. These can be found online, both from Walmart or Amazon, and they usually get delivered pretty quickly. That way, you'll have a reasonable item that you can benefit from and allows your child to get the most sleep possible. If you're looking for a good choice, then look at all of these, and you can create the best and most rewarding experience with this. Your child will be able to sleep even better during their formative years, which is pretty great for them.
FAQs
What is the cost of a toddler crib on average
Depending on your preferred brand and its quality, you can choose from a lot of lists. You can spend $100 to $1000 for a new purchase. However, you can also enjoy more than enough quality options between $200-500 too.
How much do cradles weigh?
Most compact cradles are typically within 50-75 pounds; the stationary ones tend to be a bit heavier. Perhaps closer to 100 pounds.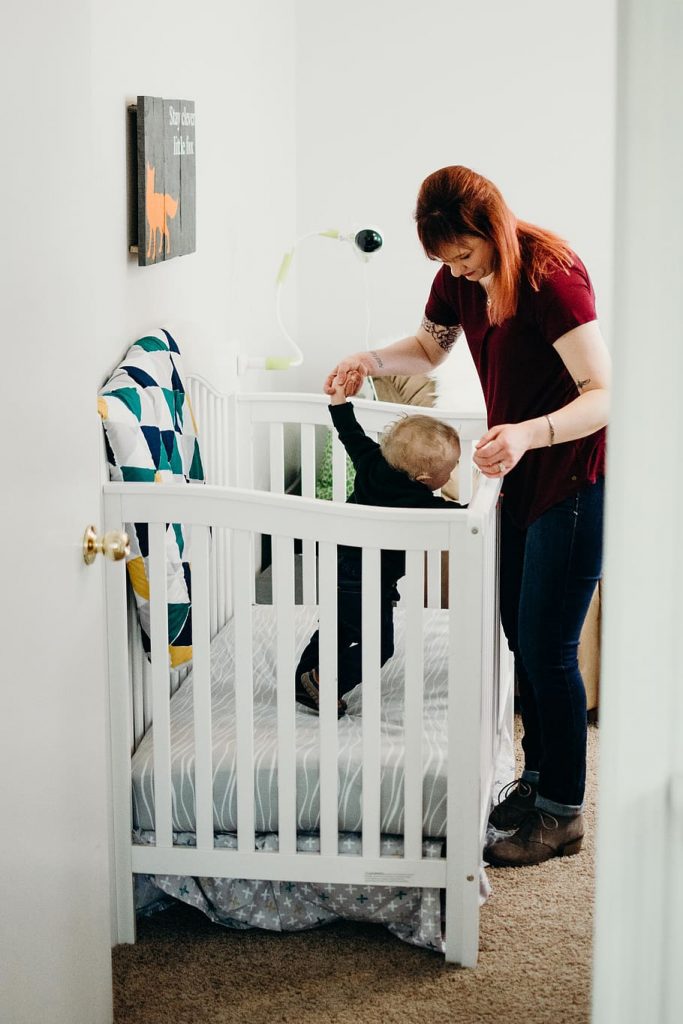 How much is a crib mattress?
The mattresses range from around $60 to up to $1600 (and higher) Of course, a fairly significant difference in price will be able to get the best quality.
Do cribs have a weight limit?
Most of these cradles for kids have no weight limit but have a height limit of around 36."
When should you buy a crib?
It will help if you do your shopping from four months to six months of pregnancy. It will allow you to have more time before your delivery.
Are foam crib mattresses safe?
Foam mattresses are safe for your child to sleep on as long as they're firm enough.
Does IKEA sell cribs?
Yes, Ikea sells cradles for toddlers. You can even find the most affordable ones in IKEA. They have some that are under 100.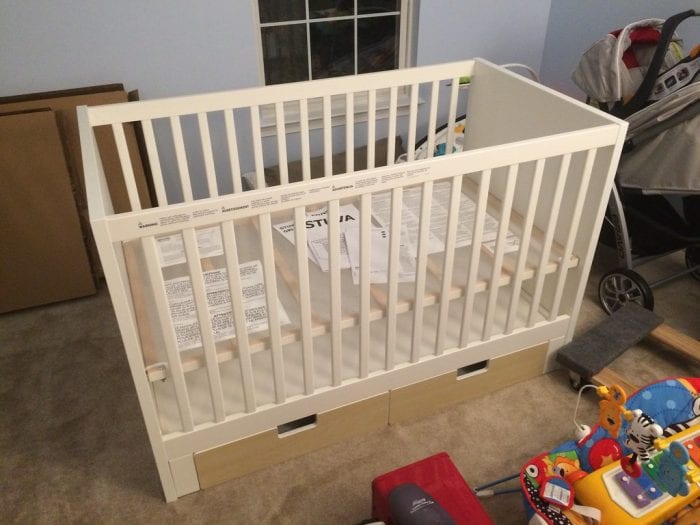 Is Ikea Sniglar crib safe?
When you are looking for products under 100, Sniglar will meet your budget. This one complies with US standard 16 CFR 1219.
Disclaimer: FamilyHype.com (Family Hype & FamilyHype) is a participant in the Amazon Services LLC Associates Program, an affiliate advertising program designed to provide a means for sites to earn advertising fees by advertising and linking to Amazon.com.
Last Updated on October 5, 2021 by Anna Amad
DISCLAIMER
(IMPORTANT)
: This information (including all text, images, audio, or other formats on FamilyHype.com) is not intended to be a substitute for informed professional advice, diagnosis, endorsement or treatment. You should not take any action or avoid taking action without consulting a qualified professional. Always seek the advice of your physician or other qualified health provider with any questions about medical conditions. Do not disregard professional medical advice or delay seeking advice or treatment because of something you have read here a FamilyHype.com.