ssentiaBuilding a snowman is a staple of anyone's childhood, and thanks to snowman kits, it's easier than ever. Here are some reasons why your kid will love a snowman kit.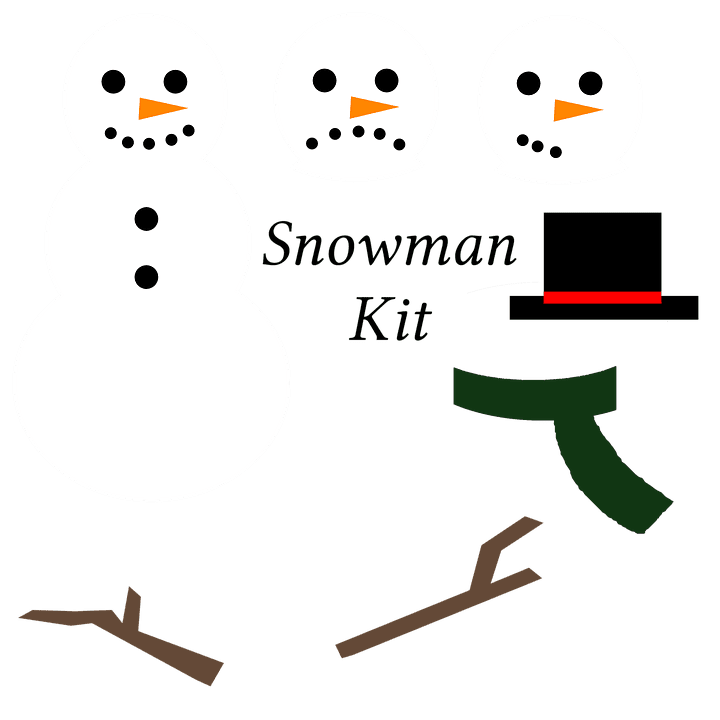 What Is A Snowman Kit?
A snowman kit is a kit of decorations for a snowman. As you probably know, a snowman is a lot more than just three balls of snow that are in a humanoid shape. Kids, for a long time, have taken rocks to give it eyes or a mouth. They've used carrots for noses and given it a broom. Decorating a snowman can set it apart from the rest and give it personality. It can help stimulate your child's artistic skills and allow them to have much fun with their imaginations as they create a backstory for their creations. It's worth checking out, as:
It Makes Decorating Your Snowman Easier
Decorating a snowman used to be a bit of a hassle if you were a child. You needed to find a carrot, a top hat, look for some rocks, and find some buttons. This one can be challenging, especially during a hard snowfall. Your kid may be searching for twigs, and they discover that all the twigs are underneath the snow. They may be looking for a carrot, only to find you're out of carrots and you're snowed in, so no going to the store. It can end up with your kid being disappointed, and we don't blame them.  A snowman kit makes decorating a whole lot easier.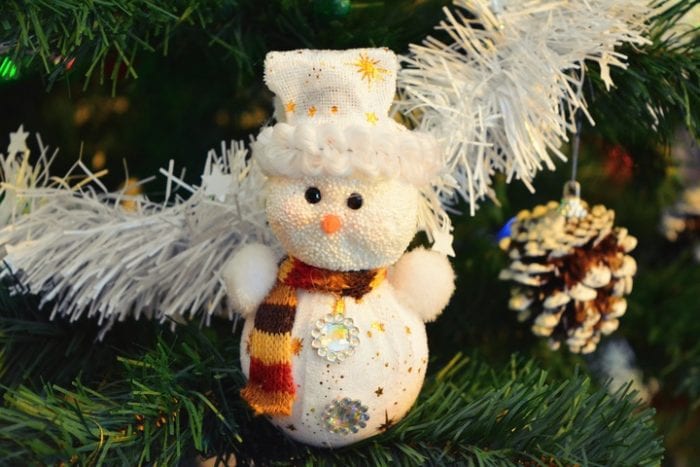 There' s A Variety of Themed Kits
The themes that a snowman kit comes in is incredible and filled with variety. From Santa-themed kits to beach-themed, it allows you kid's snowman to stand out and be so much cooler than the competition. You can make your snowman have a neat mustache, look gentlemanly, or girly. It doesn't matter. A snowman kit can have it all and then some.
You Can Make Your Snowman More Expressive
With a traditional snowman, you can find some rocks to give it a face and eyes, but those rocks have their limits. A snowman kit can sometimes come with a variety of mouths and eyes to make the decoration so much more unique. Having a variety of facial expressions allows your kid to make multiple snowmen and make the process much effortless than before.
Kits To Check Out
Here are some themed kits that you can buy, or possibly make yourself, to make the snowman experience so much more fun.
Christmas Tree Shops Snowman Kit
This one is the classic snowman garb. It has the corncob pipe, scarf, eyes, and all that good stuff. Sometimes, traditional is still the best, and this especially applies to the snowman.
Complete Perfect Snowman Decorating Kit
This set has the traditional set of a pipe, carrot nose, and so on, but it also has twig arms as well. Finding twigs for arms can sometimes be a hassle if they are all buried in the snow, and the twigs you do find just don't work. Luckily, you can use this snowman kit to decorate with much ease. We say to try it out and see what a difference some arms can make.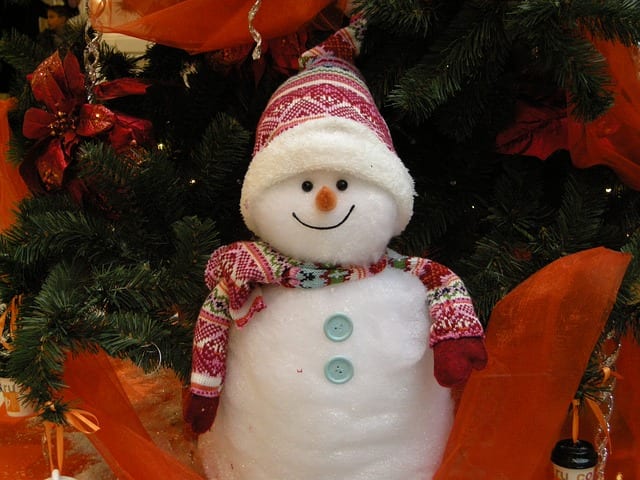 Xtreme Snowman Decorating Kit with Black Hat
Nothing beats an extreme snowman. This snowman comes with the traditional top hat and buttons, but also different sets of eyes and mouths. It allows the snowman to be much more expressive, and it is more fun than ever to dress it up and be the best snowman possible.
Swimways Extreme Snowman Kit
This type of snowman kit that has a variety of faces for you to pick. Not only does it have different pairs of eyes and a mouth, but even different noses too. Not to mention, spectacles so your snowman can see during a blizzard. It has buttons and a top hat also. It's one set that your child is going to love, as it gives them the most variety and imagination out there.
ZHE Home Snowman Making Kit
This kit has an old school feel that you, your parents, and your kid will enjoy. It comes with the traditional red scarf, black hat, and a cute little carrot nose, not to mention black pegs to form the eyes and the mouth. It's a classic kit that you're going to love, and so is your kid! Read more about it here: https://toynotes.com/snowman-kits.
Evelots New Style My Very Own Snowman Kit
This snowman kit is much classier than the other kits. You can give it a mustache that your kid will want to twirl and raise their pinkies. It's a kit that comes in a variety of other materials, too, like a top hat and some specs. Once this snowman is ready, you'll want to invite it over for some tea. Iced, of course.
Some of these snowman kits can be a bit costly, going for over $30. If you're saving some money, you can make your snowman kits and keep them for winter. Buy sets of buttons, little props like a fake mustache or some hats, and compile them into kits. It gives you quite a bit of variety. You can go to your local party store and make a firefighter snowman, a police officer, or a partier. It doesn't matter. Plus, your kid can join in, and the process can even be more fun.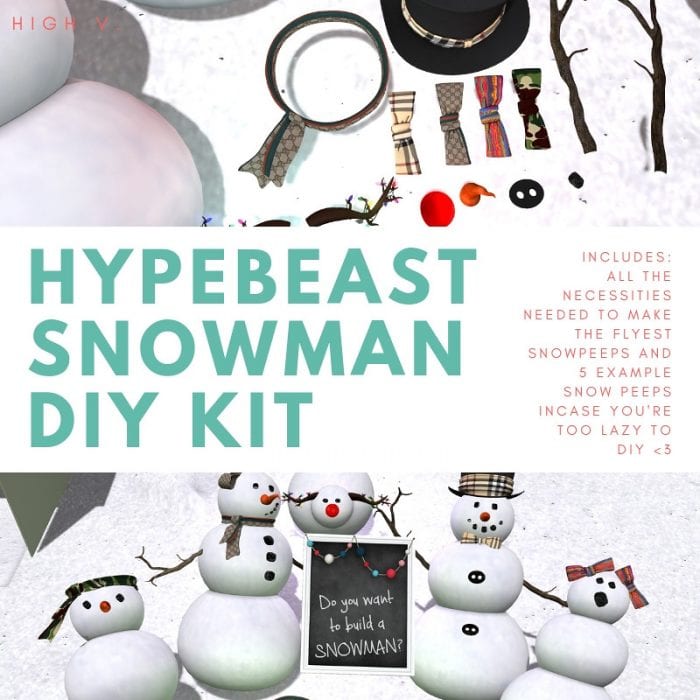 Conclusion
A snowman kit can give your kid hours of entertainment, and you're going to love watching your child have fun. A snow day is an event for any child. Whether school gets canceled, or they just have a beautiful day to decorate some snowmen, you can make it even more special by buying a kit that allows them to create the incredible, most expressive snowman out there. Try a few kits today, make one yourself, or just play it by ear. You're going to create some great memories.
Snowman Kit FAQs
What is a snowman kit?
A snowman kit is a bag of accessories that you need to decorate a snowman.
Can I make a snowman kit of my own?
Yes, you can DIY a snowman kit. You merely need to think of what you'll use for the eyes, mouth, nose, arms, and even body of the snowman. Then, put everything in a box and reproduce for other members of the family.
Why do people like building a snowman?
People like building a snowman because it means that winter has finally come. Thus, Christmas is extremely near.
Is there a Biblical symbolism behind a snowman?
Yes, the snowman is a Biblical symbolism of the everlasting love of God for humankind.
Is it a religious thing to build a snowman?
No, it is not. Anyone can make a snowman, regardless of religion or lack thereof.
Is it easy to make a snowman if there's no snow?
Yes, it is easy to make a snowman even if there's no snow. You can make it by sticking cotton balls, for one. If your skills are a little advanced, create a paper mache.
What do I need to build a snowman in the house?
The answer depends on how big you want the snowman to be. In case you aim for something as tall as a toddler, bunch up your blankets and towels and put them in different sized garbage bags. Then, stack them up and decorate as you please.
Is a snowman essential for Christmas?
Yes, a snowman matters for Christmas. It is similar to a Christmas tree that you decorate annually, although not all countries get snow.
What can I substitute for a carrot for a snowman's nose?
If you don't have a carrot, you can get a candy cane to make the snowman look festive. If it's still unavailable, look for a paper cup.
How can I make a cotton ball snowman?
Get a thick paper or cardboard where you'll stick the snowman.
Trace the outline of the snowman.
Use glue to stick each ball in the outline.
Decide if you'll cut the arms, eyes, nose, mouth, and buttons out of felt or regular colored paper.
How tall is the tallest snowman?
It was over 122 feet in height.
When was the largest snowman ever built?
The largest snowman in the world was built in 2008.
Where was the largest snowman created?
The creation took place at Bethel, Maine.
Why did people make the largest snowman?
People made the largest snowman to honor Senator Olympia Snowe.
What are some tips for first-time snowman builders?
Make a small figure first.
Get your snowman kit ready.
Create the face last.
Last Updated on June 25, 2022 by Jejomar Contawe
DISCLAIMER
(IMPORTANT)
: This information (including all text, images, audio, or other formats on FamilyHype.com) is not intended to be a substitute for informed professional advice, diagnosis, endorsement or treatment. You should not take any action or avoid taking action without consulting a qualified professional. Always seek the advice of your physician or other qualified health provider with any questions about medical conditions. Do not disregard professional medical advice or delay seeking advice or treatment because of something you have read here a FamilyHype.com.