Kids love to play music, and by buying them a musical toy instrument like guitar, keyboard set, drum set or violin that helps prepare them for the real thing, you may end up teaching them about something valuable, they never thought they'd like. A violin is one such toy instrument you may want to buy your kid.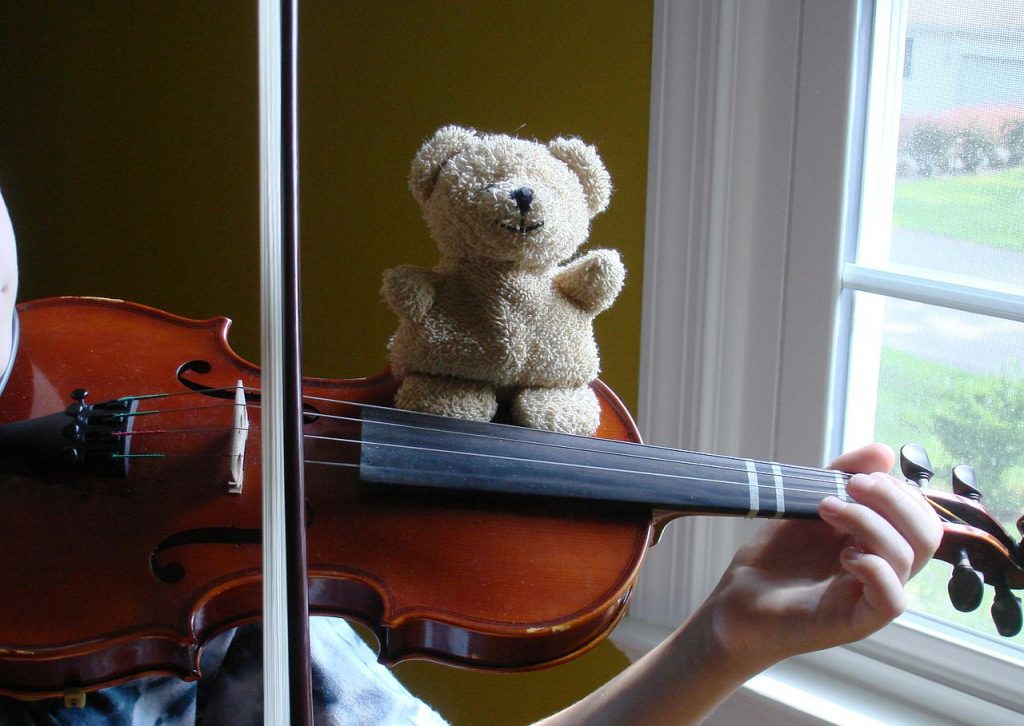 A real one can cost a lot of money, and a child may not be ready to handle one just yet.
They may end up breaking the violin or end up not caring about it after a few uses. So it is most probably unwise to purchase a real violin for your kid to play with.
Some kids are interested in playing something and hearing musical sounds, but then back away when they realize that this requires a lot of time and dedication. Your child may want to practice with a toy one, like a toy violin, before they consider the real thing. If you want to know more about why toy violin is among the best toy instruments for your child to play with, read more here.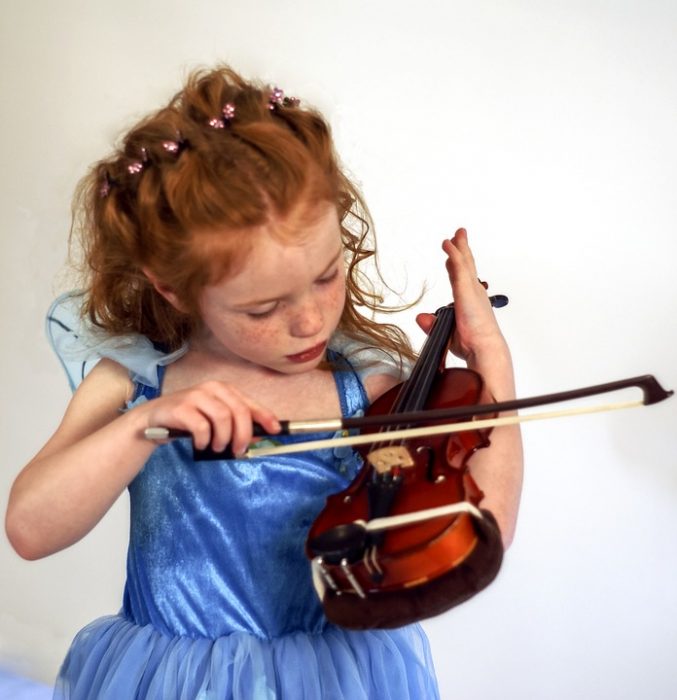 Why They Are Good For Children
It Is A Good Size For Your Kid
Kids have small hands so that a real violin may be too big for them. A great toy violin, in the meanwhile, is small enough to fit into a child's hands, and as they grow older, you can get them more prominent violins that do a lot more.
Different Skill Levels
Some violins are merely just music boxes. You press a button, and it plays songs automatically. These are good for toddlers and very young kids. However, an older child may benefit from a great violin that can play musical sounds and is an excellent training tool for the real thing.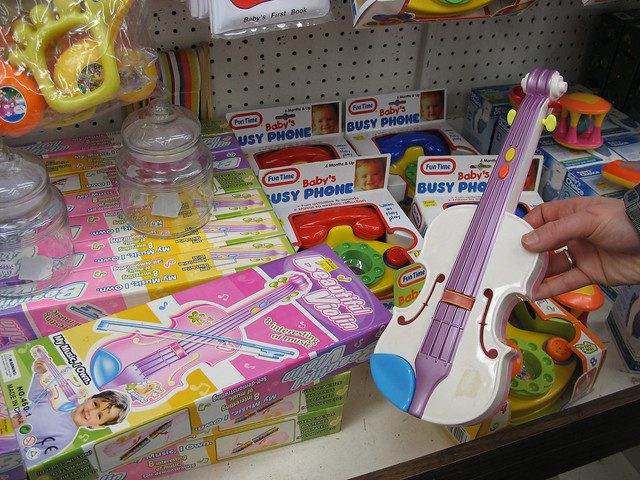 Buttons Or Strings?
Some violins for kids have buttons instead of strings. Buttons that play notes when pressed make it much easier for a child to play their tunes, and it allows you to watch them play with ease. Meanwhile, some kids may prefer an instrument that has strings so they can play notes themselves. This gives you the feeling of the real thing, but many are still made from plastic and have fewer features than a real one. Both of the options will give your child the ability to play and hear musical sounds.
Music Is Expressive
Your child can express themselves easier thanks to music. Your child, once they learn how the music works, can play some shockingly good tunes. You may be surprised at all the unique tracks they can learn to play, and your child can healthily express themselves. A good toy violin is the right way for them to express their interest in music.
Making Friends
If your child learns how to play an instrument, they may be able to team up with other people who play instruments. Your kid may go to band class and learn a lot, and even be able to be more expressive as a result. We say to let your kid play some instruments and see if it's right for your kid. Chances are, your kid is going to love every minute of it because they are binding over musical sounds.
Education
Some violins are designed to educate your kid. For example, it may come with a booklet or another guide to tell your kid how the violin works, the notes and strings, and how you can go about playing some cool tunes. Make sure your violin has a useful guide if you're buying it for your kid. A great toy violin is also a good gauge of the amount of interest your kid has in really learning to play the instrument.
With that out of the way, let's look at a few great violins that your kid may be interested in.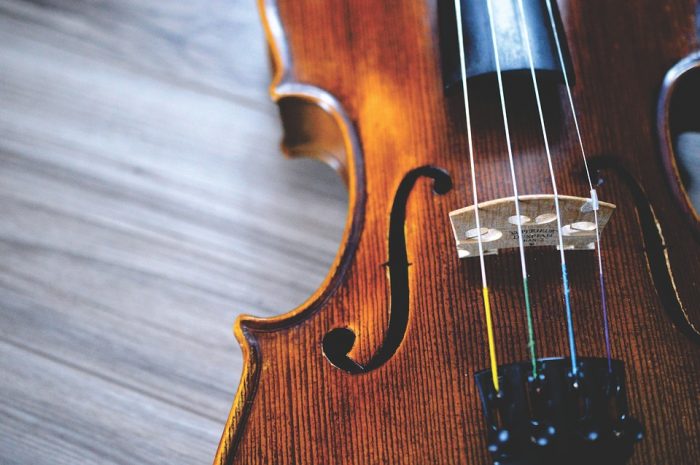 Brick Land Building
Here is a kid's violin that is designed for ages six and up, making it suitable for your older children. This is a LEGO-esque set that has 200 pieces. It's not a real violin, but it's so cool, we feel like we'd mention it before we got to the real thing. Learning how to build feels so satisfying, and your kid will want to make more once they are done with this violin. We say to try it out and see what you can do with it.
Once your kid builds it, they will love putting it in their room. It's a cool thing, but as we said before, it does not play music so watch to make sure your child does not pretend to play it. So you will not hear any realistic sounds coming from this toy violin. Our next few items will be more up your alley if you are interested in real violins and what they can do for you.
Pink Violin With Light And Sound
These musical toys are excellent for a girl, or even a boy, in your family. This toy violin has buttons that play notes when pressed. It features lights and comes with three activity modes. It does a lot, and your kid can make their tunes with the press of a few buttons, so it does encourage creativity.
This is a small violin under a pound, and it does require a couple of batteries, so make sure you have those handy whenever you present it. Overall, it's a neat little violin that we believe you and your kid will love as they pretend to play with it all day long. This is only one option when it comes to electronic toy violins that play notes when pressed. You can find other colors and styles of electronic violins for all your children. These are great options for younger children because all they have to do is play the notes when the buttons are pressed.
Fun Fiddle Violin
Who doesn't love a good fiddle? Kids will love this toy violin that has to learn classical music in mind. This kid's toy violin can automatically play seven pieces from the most classic artists out there, but if you hit the buttons, you can play your music as well. It features the ability to play both automatic and original tunes, making it suitable for toddlers and young children. You even have a bow, and it makes noise if you use the bow musically. It's a great little toy with strings and a bow for young kids who are interested in learning how to play a realistic-looking instrument with learning classically in mind.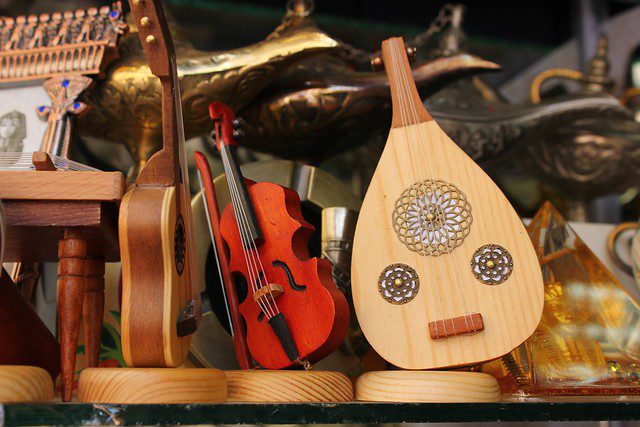 Pixnor Toy Violin Mini
Here is one musical toy violin that is more like the real thing and is considered a realistic-looking instrument. The other violins in this list are more like toys, but this one is like a real one. It has some kiddish elements to it. For example, it has plastic instead of wood. This makes it easier for kids to carry, though, so that's always a plus.
It has strings for kids to play notes on. This violin features strings that are made from steel, and there are four of them. They make sounds that are close to the real thing and can be good when learning classical music. There are differences. You can't tune the strings, so again, this is more of a practice instrument than one that is real, but it's great for someone who wants to learn about the instrument before they try the real thing. Even though the stings cannot be tuned, the bow makes musical and realistic sounds. If your child is showing interest in playing the instrument, then this is a good kid's gift to get them started that sounds realistic. It makes for a great kid's gift in the United States in December because of Christmas or Hanukkah.
Frequently Asked Questions
What's the best one for your child?
Violin for children is specially made for their size and learning abilities. The best options for the violin are Cecilio CVN-300, Cremona SV-175, and Mendini MV300. These violins come with adjustable strings to ensure further learning. Check for prices here.
Can a three-year-old play it?
Yes, a 3-year-old can begin with the violin because it is a great instrument for learning. It will be best if they show interest in the instrument rather than forcing them. You will know if they are interested because they will pretend to play with items that are not instruments. Another good way to start your 3-year-old on the violin is to buy them an electronic toy that sounds realistic and looks like a violin. This way they can push buttons that play sounds. By pushing these buttons that play sounds, your 3-year-old will be further engaged.
What's The Ideal Size Of the Instrument For A Child?
Violins come in different sizes; that's why a wide age range can play it. For a child whose arm length is 16 in, a 1/8 violin size is suitable. If the arm length grew to 16.5 to 18 in, then 1/4 size is best.
Which is best for beginners?
A beginner violin must be affordable enough and yet still gives the same quality. The best violin brand for beginners is Bunnel Pupil Violin, Stentor, and Mendini. These brands come with adjustable strings to fit the needs of your child and they sound realistic even from the first time your child plays.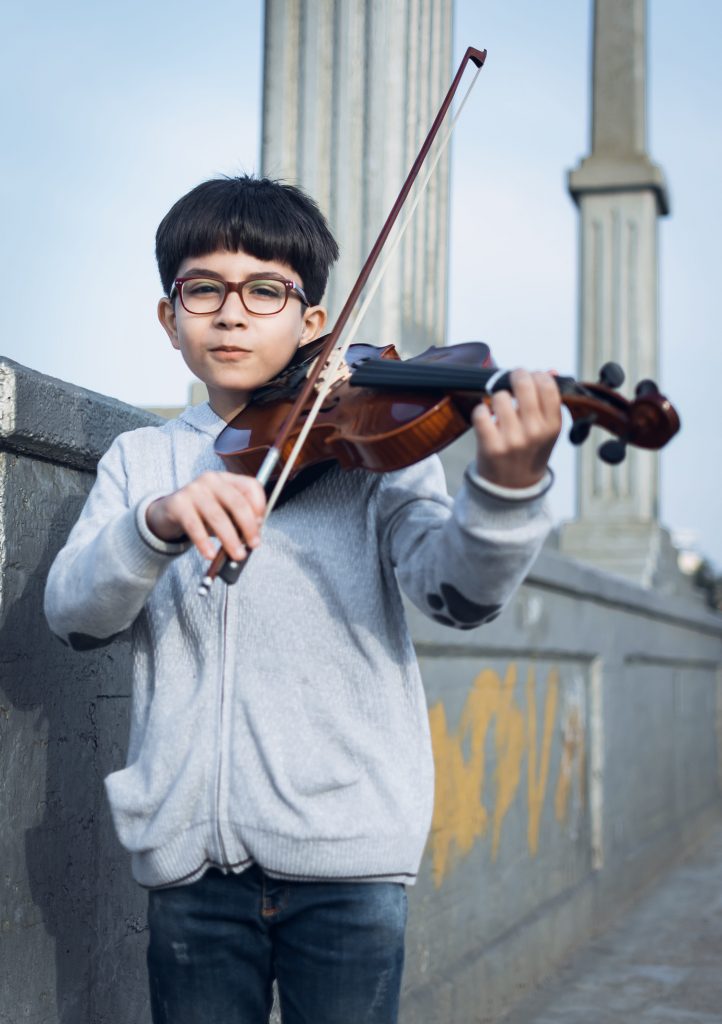 Can it be self-taught?
Yes, it is possible. The violin is a great instrument for learning, but it does take a lot of practice. Whether a teacher is teaching you or not, still the majority of learning happens when you practice.
Final Words
Learning the violin can take around three to four years, but then the learning never really stops. The fundamentals may be learned in a short period, but mastering the instrument will take time.
Other Resources To Check
Mom Loves Best Page
https://momlovesbest.com/violins-for-kids
Lowes Page
https://www.lowes.com/pd/Toy-Time-Kid-s-Toy-Violin-with-4-Adjustable-Strings-and-Bow-Musical-Sounds-Realistic-Looking-Instrument-for-Learning-Classical-Music-by-Toy-Time/5001426781
Last Updated on May 19, 2022 by Marie Miguel
DISCLAIMER
(IMPORTANT)
: This information (including all text, images, audio, or other formats on FamilyHype.com) is not intended to be a substitute for informed professional advice, diagnosis, endorsement or treatment. You should not take any action or avoid taking action without consulting a qualified professional. Always seek the advice of your physician or other qualified health provider with any questions about medical conditions. Do not disregard professional medical advice or delay seeking advice or treatment because of something you have read here a FamilyHype.com.