As a parent, there is nothing that I want but the best for my babies, and that includes the best skin care products. Among the products that I choose meticulously is baby oil. Massage is my loving way of communicating with my little ones, and I know they love it too because they smile, and they coo before closing those beautiful eyes.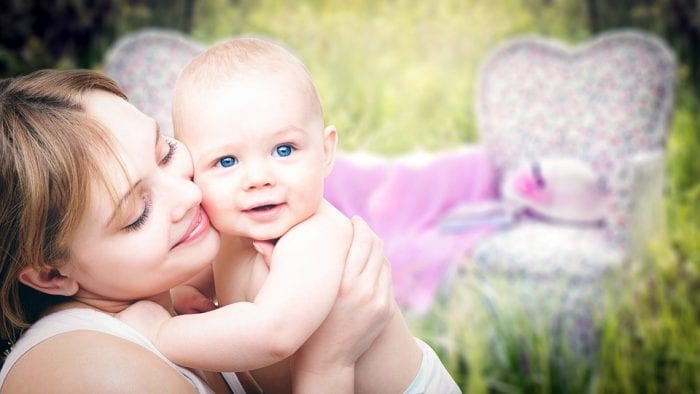 But Why Use Baby Oils For Babies and Toddlers?
For those who don't use baby oil on their kids, I do wonder why. Perhaps they use lotions or moisturizers on their babies.
In reality, as per the American Pediatrics Association, infants and babies do not need baby oil. They don't do anything dermatologically, as a baby's skin cannot and will not absorb oil in their bodies. But this is precisely why I use oil instead of lotions – because my baby's skin does not absorb it. However, my massage soothes them – always does through the years. When my daughter was one, she used to have flakes on her scalp, and I would dab some oil on a cotton ball and very gently pat it on her scalp, rubbing it slowly over the flakes. It did wonders.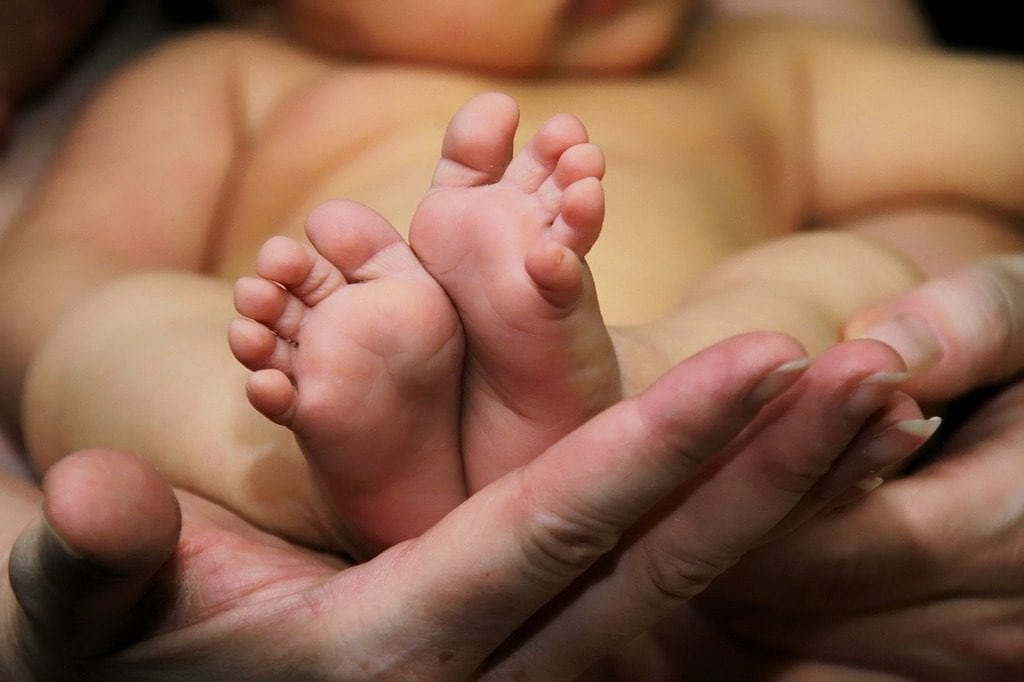 Jacob, now 10, used to have trouble sleeping when he was six months old. I would take out my favorite chamomile oil (which I still use for myself until now) and would massage his whole body. I would feel him starting to relax with every stroke. He would take deep breaths as if telling me that he liked the smell and the massage as well. He would sleep soundly after a few minutes.
Regardless of the type of baby oil – whether it's for massage or cleansing, doctors recommend its moderate use. They say that most of the benefits are psychological, which involves the skin-to-skin contact of mother and baby, forming a stronger bond between them. This leads to a better emotional relationship. Physically, it does produce relaxation, rejuvenation, and overall happiness.
Choosing The Baby Oil That's Best For Your Baby
By Type
There are two types of baby oil – the massage oil and the cleansing oil, which can be a substitute for soap. The latter is also an excellent alternative for baby wipes, as it moisturizes the baby's skin safely instead of drying it.
As for massage oils, the purpose is for massage – to soothe the baby before bedtime or whenever he needs comforting. When you remove massage oils from the baby's body, you only need water and a soft towel to pat him dry. No need for soaps, says most dermatologists.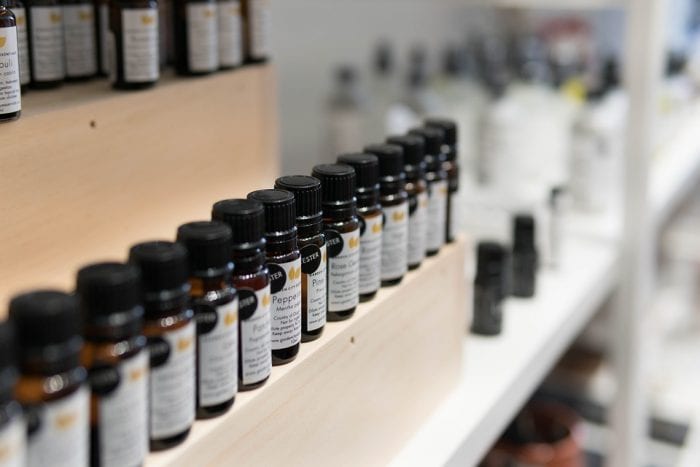 By Ingredients
There are tons of baby oils in the market these days, and most of these have a petrolatum derivative. And even if you won't be using too much of these on the baby, still they are not the best choice.
When looking for safe baby oil, you must choose those without harsh components like sulfur, lanolin, and those with a strong fragrance. It would be best to choose organic and natural and cold-pressed. Examples of high baby oils are almond, chamomile, rosemary, olive, and lavender.
Most Recommended Baby Oils
Below is a list of the five most used and recommended oils that are best and safest for infants and toddlers (in any order).
Johnson's Baby Oil With Shea And Cocoa Butter.
This product is among the most popular with moms and dads. This does have a petrolatum derivative and is therefore only recommended for massage. It is made less harsh by the Shea and butter component, which effectively moisturizes and relaxes the body when massaging your baby. Because of the presence of such ingredients, parents should test the baby's skin by first rubbing it on a small part of their arm or leg and wait for a minute if redness or rashes appear.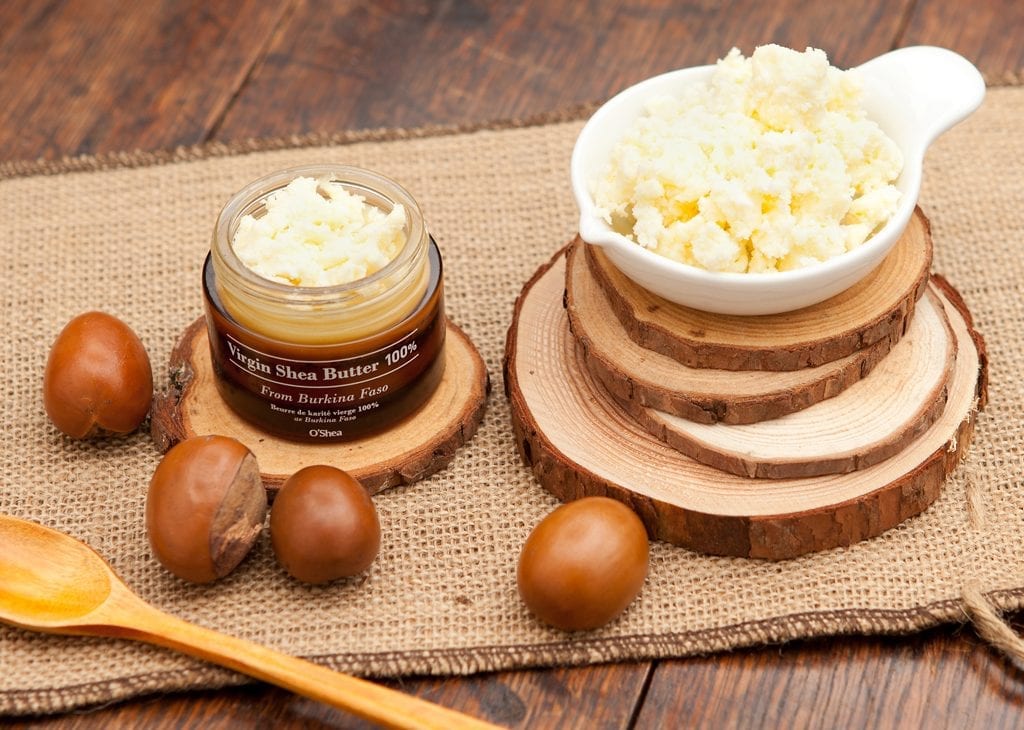 There have been no extreme side effects reported with the use of this product, although it is always safe to use it with caution. Johnson's baby oil comes in 20ml bottles, so that it will stay with you for quite a long time. It is delicate enough to use every day as long as the baby is not allergic.
Burt's Bees Baby Nourishing Baby Oil
One of the most sellable baby oils in the market today, Burt's Bees Baby Oil is specially made for infants and newborns. It has no harsh ingredients and no strong chemicals. It hydrates and moisturizes in the real sense of the word – that is a claim by many parents.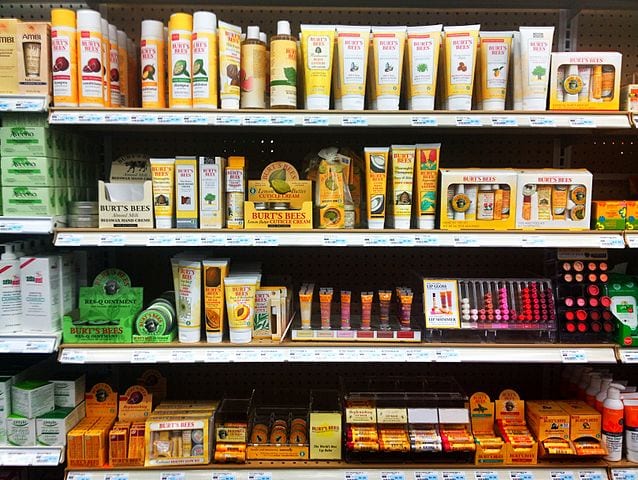 This product is made from grape seed and apricot and is loaded with vitamins and antioxidants, unlike the cheap and generic oils that only boast in the paper. What's excellent about Burt's Bees is that it can be used as a massage oil as well as a cleansing oil, since it is very mild and safe for your little one. It is pediatrician recommended and tested, so you don't have to worry. When cleansing, just add a drop or two of the oil into the water to keep your baby hydrated and moisturized all day.
Cetaphil Baby Moisturizing Oil
Here's another natural baby oil that you can trust. Cetaphil Moisturizing Oil for babies is best used as an additive to water for cleansing and moisturizing, as the name implies. It is also great for massage, although it can be a bit watery as it is not greasy and made from natural ingredients.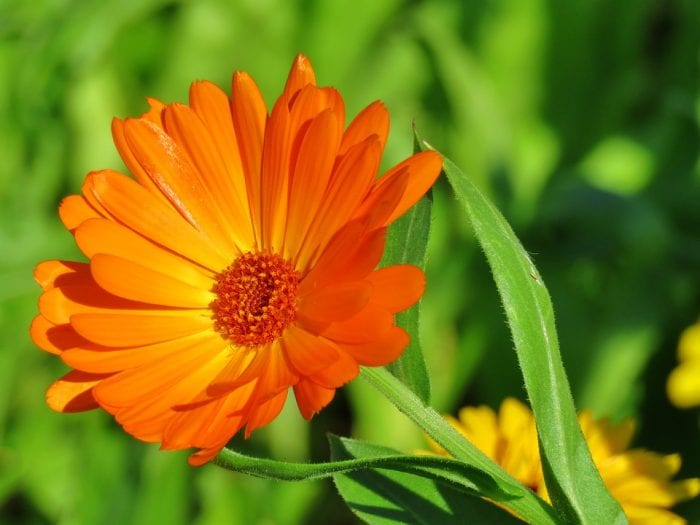 Cetaphil is a colorant, mineral oil and paraben-free, so it is hypoallergenic. Calendula, sunflower, and sweet almond are some of the natural ingredients that help soften the baby's skin while protecting it from rash or allergy.
Shea Moisture Raw Baby Oil Rub
This product is formulated mostly as a rub because parents love it for its very gentle scent of honeysuckle and myrrh, the nourishing component of the argan oil, and the mild organic ingredients that are safe for the baby's delicate skin. The Shea butter is primarily aimed at providing calming and soothing effects, and it makes a great partner for a massage while putting the baby to sleep or trying to settle him down.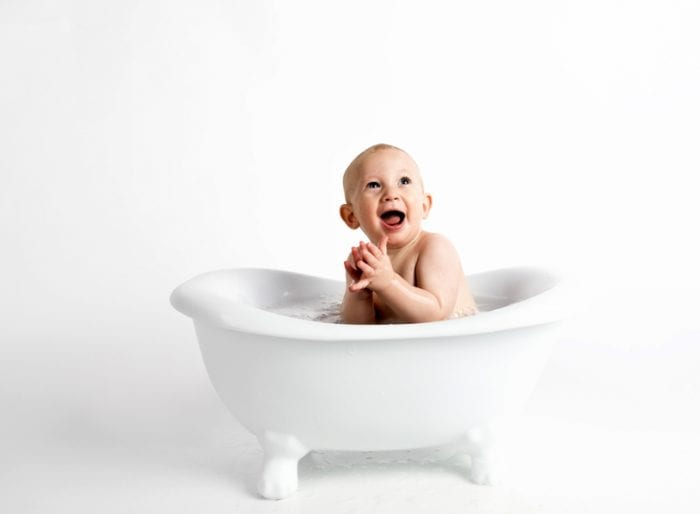 The argan oil component also has vitamins and antioxidants, so the oil rub is also effective in treating diaper rash, mosquito bites, or any simple types of dermatitis. Additionally, The Shea Moisture Raw can also be used as an additive to your baby's bathwater.
Mountain Falls Baby Oil w/ Aloe Vera And Vitamin E
This product is similar to Johnson and Johnson products, only that is formulated with Aloe Vera and vitamin E, which is made to suit babies and newborns.
This baby oil is made so that it locks the moisture on the baby's skin to keep it from drying. The aloe vera soothes the skin and prevents rash from too much exposure to the sun. Although it is safe, pediatricians do not recommend parents to use it daily for their little ones, as it is synthetic.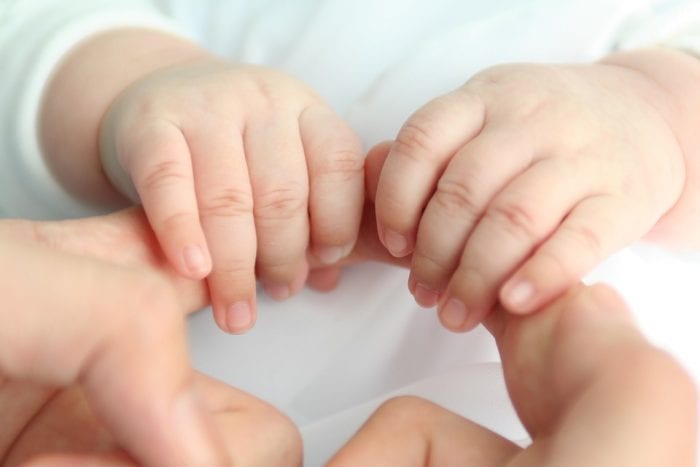 Nevertheless, Mountain Falls Baby Oil is hypoallergenic and is alcohol-free, and does not in any way cause dermatitis on the baby's skin. It also has a mild scent that is pleasant to smell on your little one.
Conclusion
This article provides you with the first pick, according to the parents and pediatricians – the Burt's Bees Baby Nourishing Baby Oil. It is the most popular in the United States and most countries because of its mild and non-toxic formula. It is also a winner because of its all-natural ingredients.
For the moms and dads who haven't tried Burt's Bees, it is worth trying. However, if you are currently using one of the products listed above, then you need not worry. Your little one is safe. If you're not using any of the five products, then we recommend you change your baby oil today.
FAQs
Which oil is best for a baby?
The best oil for a baby is olive oil. It is especially recommendable for infants with cradle cap.
Are baby oils for babies safe?
Yes, the baby oils for babies are safe. Even the baby oil from Johnson's is safe because it is made from 100% refined mineral oil.
What is baby oil used for babies?
Baby oils for babies are primarily used to moisturize their dry skin and prevent irritation. Some traditional people also apply oil on the infant's back before a bath to keep them from getting cold.
Which essential oils are safe for babies?
You can alternate baby oil with essential oils made from chamomile, lemon, eucalyptus, and lavender. Instead of applying them directly on the baby's skin, though, you need to dilute or pour it in a diffuser.
When can you use essential oils on babies?
You should use essential oils on babies after they turn three months old. If you have a premature baby, use it three months after their original due date.
Can I put coconut oil on my baby's face?
Yes, you can put coconut oil on your baby's face or any other body part. Not only is it organic, but it also has fantastic moisturizing properties.
Is Johnson's Baby Oil good for baby hair?
Yes, Johnson's baby oil is good for baby hair. It is known to moisturize, strengthen, and smoothen their locks, as well as soothe their scalp.
Can I use baby oil on my baby's face?
Yes, you can use baby oil on an infant's face as long as it is for massaging purposes. Otherwise, get coconut oil because their skin cannot absorb baby oil well.
What oil can I use on my baby's hair?
Parents love using almond oil on a baby's hair. It contains magnesium, so their locks can grow faster and stronger than ever.
Is baby oil good for eczema?
Yes, baby oil can be useful for eczema, but not all baby oils can do a great job. Opt for virgin coconut oil all the time.
Baby Oils For Babies and Toddlers Other Resources:
https://www.healthline.com/health/parenting/essential-oils-for-babies
https://www.hopkinsallchildrens.org/ACH-News/General-News/Are-Essential-Oils-Safe-for-Children
https://www.medicalnewstoday.com/articles/322532
https://www.familyeducation.com/babies-toddlers/essential-oils-for-baby-recipes-for-colds-sleep-colic-and-more
Last Updated on June 10, 2021 by Marie Miguel
DISCLAIMER
(IMPORTANT)
: This information (including all text, images, audio, or other formats on FamilyHype.com) is not intended to be a substitute for informed professional advice, diagnosis, endorsement or treatment. You should not take any action or avoid taking action without consulting a qualified professional. Always seek the advice of your physician or other qualified health provider with any questions about medical conditions. Do not disregard professional medical advice or delay seeking advice or treatment because of something you have read here a FamilyHype.com.