There are a lot of reasons for needing a portable air conditioner. For instance, you live alone or spend much of your day alone in the house so you don't want to waste money cooling down the entire home. Maybe you have a room upstairs over a garage that gets very hot during the summer. Regardless of whatever your reason for wanting a portable air conditioner is, you probably have some questions about portable air conditioners and could use some help with how to choose the best one.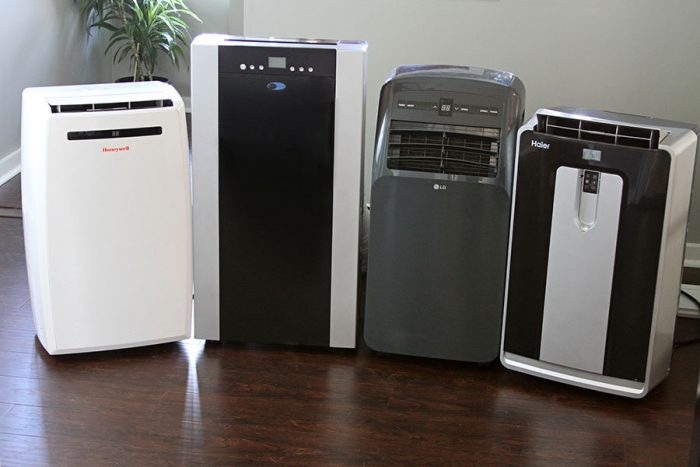 We're looking at some of the best portable air conditioners right here in this article, along with discussing some of what you need to know when you're shopping for one. 
Reasons For Getting A Portable Air Conditioner
The most obvious reason for purchasing a portable air conditioner is the lack of a central air system in the home. While many people will go to a window unit in these cases, that's not always possible. Not all types of windows are compatible with window units. Also, there may be some landlords who won't allow you to install a window unit. These are the perfect scenarios for getting a portable air conditioner.
Other situations like the couple we mentioned in the opening of this article could lead to someone wanting a portable air conditioner, also. Many of us have experienced a home with a room or rooms that run hot. Portable air conditioners work well in those situations, as well. 
What To Look For In A Portable Air Conditioner
As is true with any type of appliance, there are some considerations to think about and some features you'll want to look for when you're shopping for yours. Start by looking at the space you want to cool.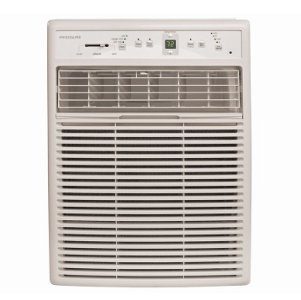 Size of space – British Thermal Units (BTUs) per hour are how a portable air conditioner's power is categorized. The lower the BTUs, the less cooling power it has, thus the smaller the room needs to be for it to be effective. It's important you look at the BTUs per portable air conditioner unit so you can get the size that is right for your space.
Placement of unit – Before you choose from the portable air conditioners available, measure the spot where you're going to be putting it. You'll want to check the measurements of the portable air conditioner against the space available in the spot. You also need to know if the hose for portable air conditioners will be long enough to reach the window air vent.
Energy efficiency – You can actually see how energy efficient portable air conditioners are by looking at something called the Energy Efficiency Ratio (EER). It will be indicated somewhere within the literature that comes with the unit or on the unit itself. The EER tells you how much energy, in BTUs, is needed for every watt of power. If you want something more energy efficient that's better for the environment, then definitely look into the EER.
Noise level – Portable air conditioners can be very loud. They're typically louder than window units because the entire air conditioner is inside the room. You may be looking for which portable air conditioners are the most quiet. If you are, you can check out the decibel levels and compare them. There are some brands that are known for being quieter than others.
Maintenance – There isn't a ton of maintenance to do when it comes to portable air conditioners. Most units will require you to empty out moisture that collects within a drip pan system. The moisture gets pulled out of the air being used to cool the room. Other than that, you could have filters to clean or an occasional need for a de-ice session.
Price – Be aware that portable air conditioners come with a range of different price tags. The larger the unit is in terms of how big of a space it can cool, the more money you'll be spending on it. Also, you can get units that do things like evaporate their own collected moisture or work with your smart speaker. Portable air conditioners with extras like that will usually cost you more.
Now, it's time to look at some specific units that we recommend based on several factors.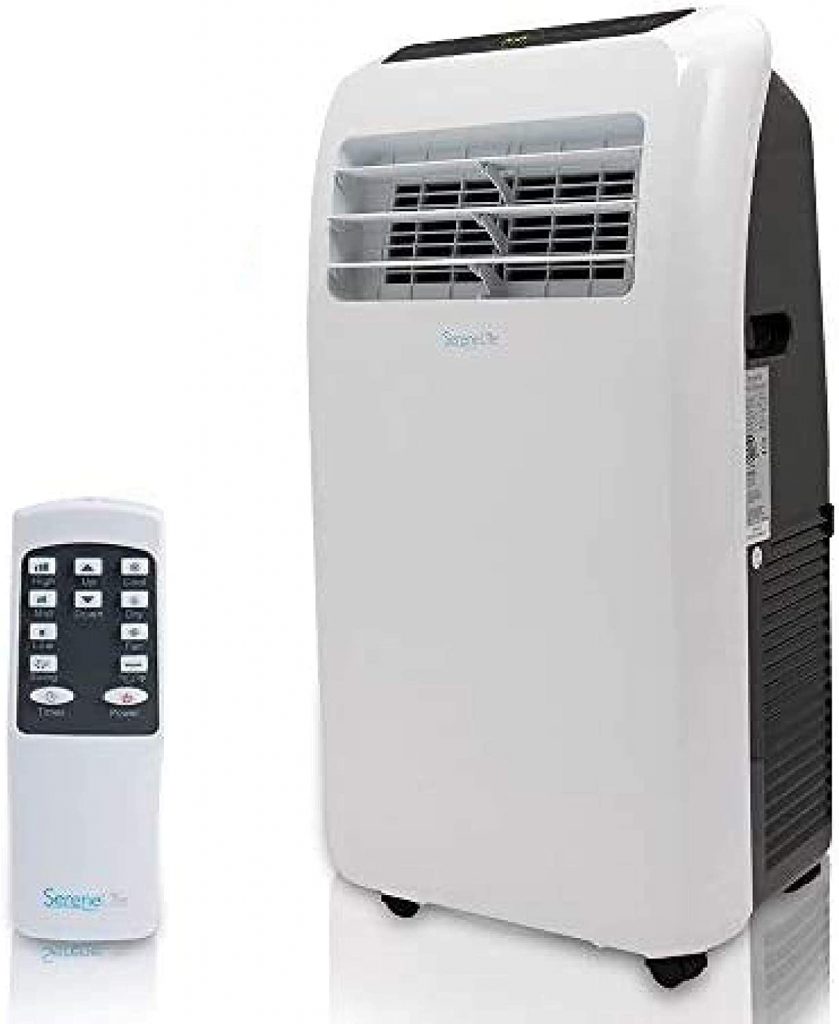 The SereneLife 10,000 BTU Portable 3-in-1 Air Conditioner can effectively cool a room that is up to 450 sq.ft. It has a low noise motor, as well as a dehumidifier mode for places with a lot of moisture in the air. This one is energy efficient and comes with an easy to use remote for your convenience.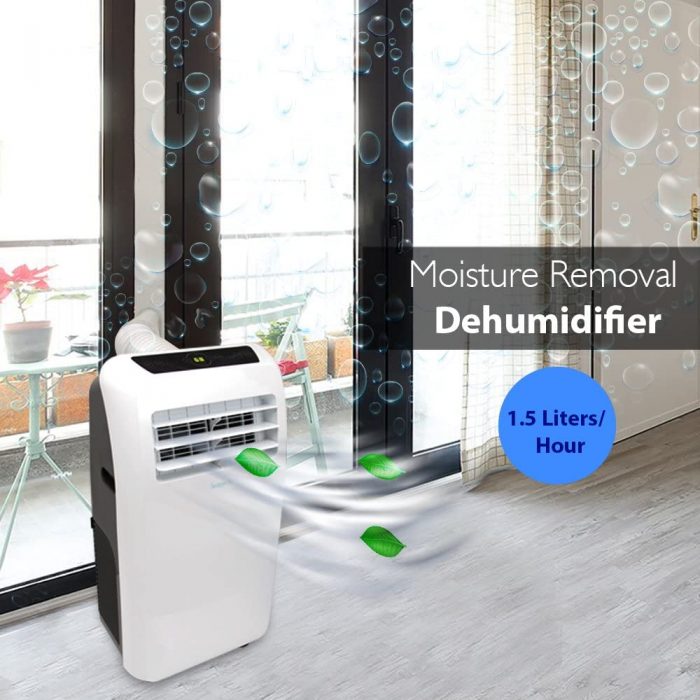 Pros:
Energy efficient
Low noise level
Easy to move
Dehumidifier mode
Remote control included
Cons:
On the heavy side
Drain hose is not included
Leaking can occur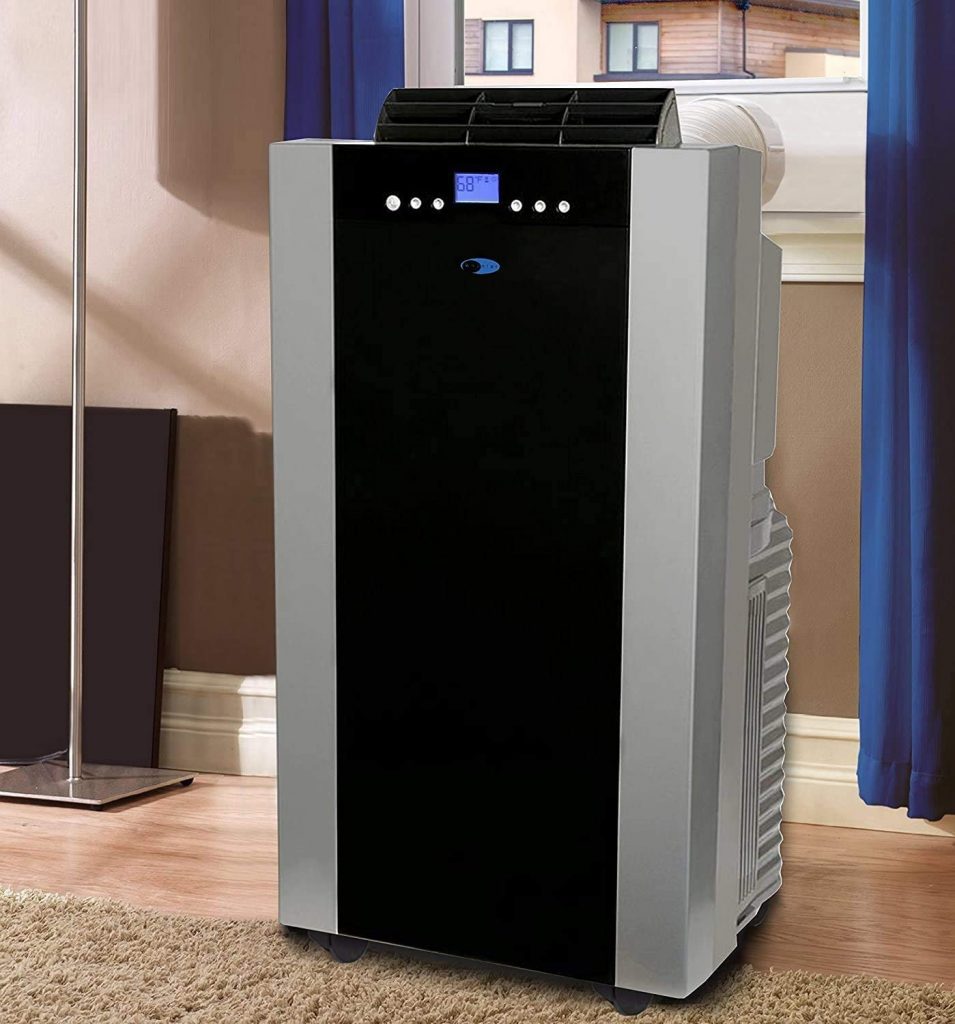 This is a slightly larger and more powerful unit, at a 14,000 BTU portable air conditioner, than the one listed above. It also doubles as a dehumidifier. It's meant for cooling rooms up to 500 sq.ft. The Whynter ARC-14S comes with a vent hose that can extend out to 5 ft. It's able to cool rooms down faster than other models on the market.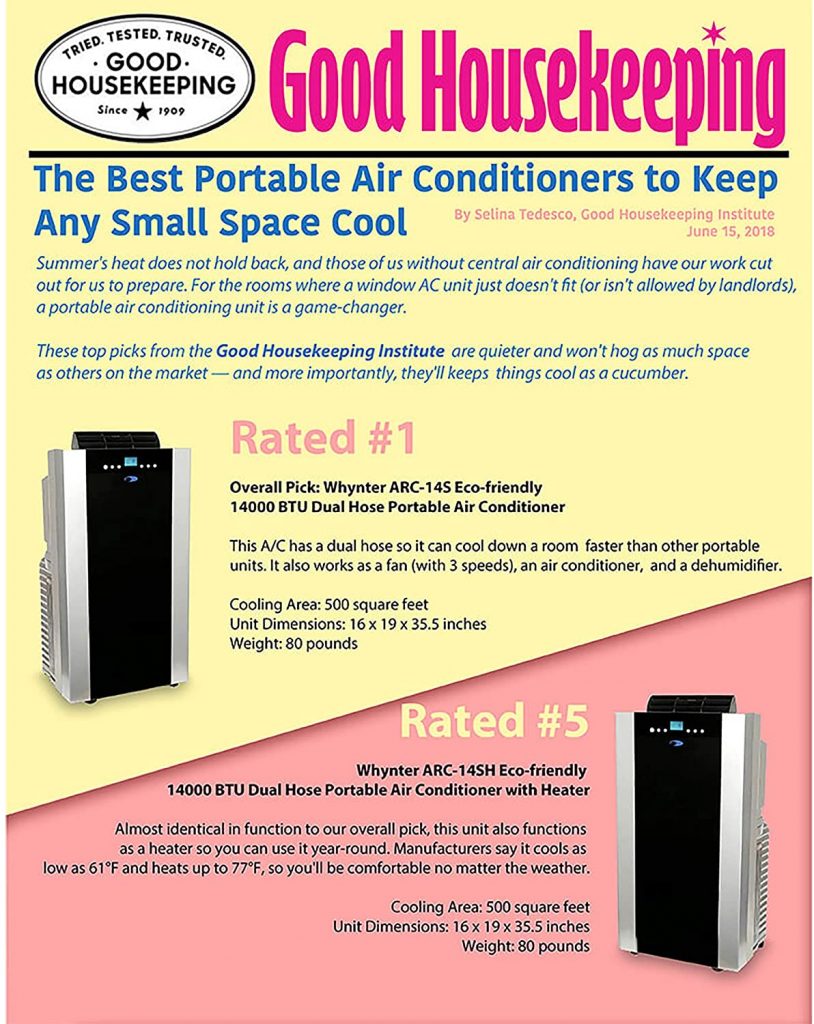 Pros:
Sleek and attractive design
Eco-friendly
Awarded Good Housekeeping's "2020 Best Overall" and Consumer Report's Highest Score
Dual hose operation
Comes with protective cover for transport
Cons:
On the pricey side
Heavy
Very noisy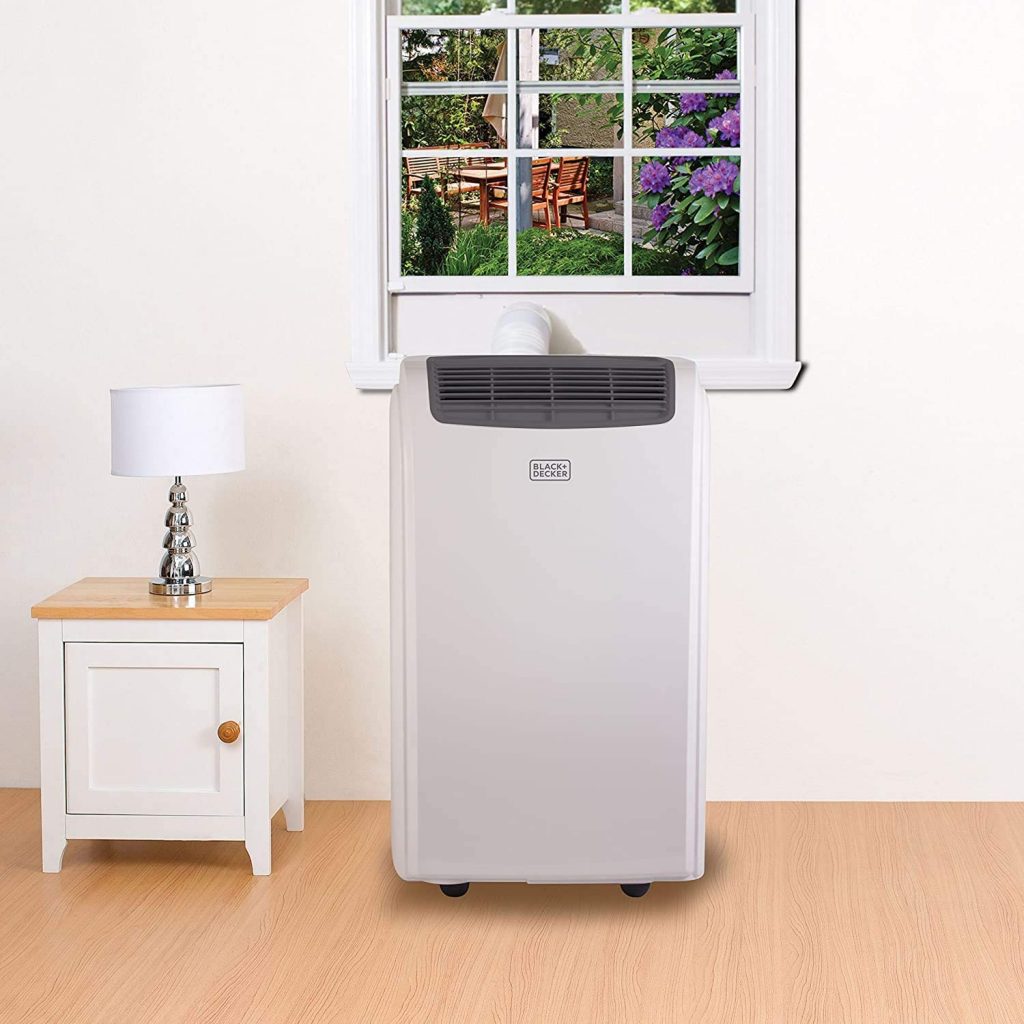 This 8,000 BTU Portable Air Conditioner can cool rooms that are up to 150 sq.ft. It has a built in dehumidifying function that pulls the moisture out of the air. The fan has 3 different settings so you can push the air how you want to. You won't need much room to place your air conditioner in the room and you'll have a remote control so you can change settings from across the room. Add to that the price of this unit is lower than many, and it's the perfect unit for some situations.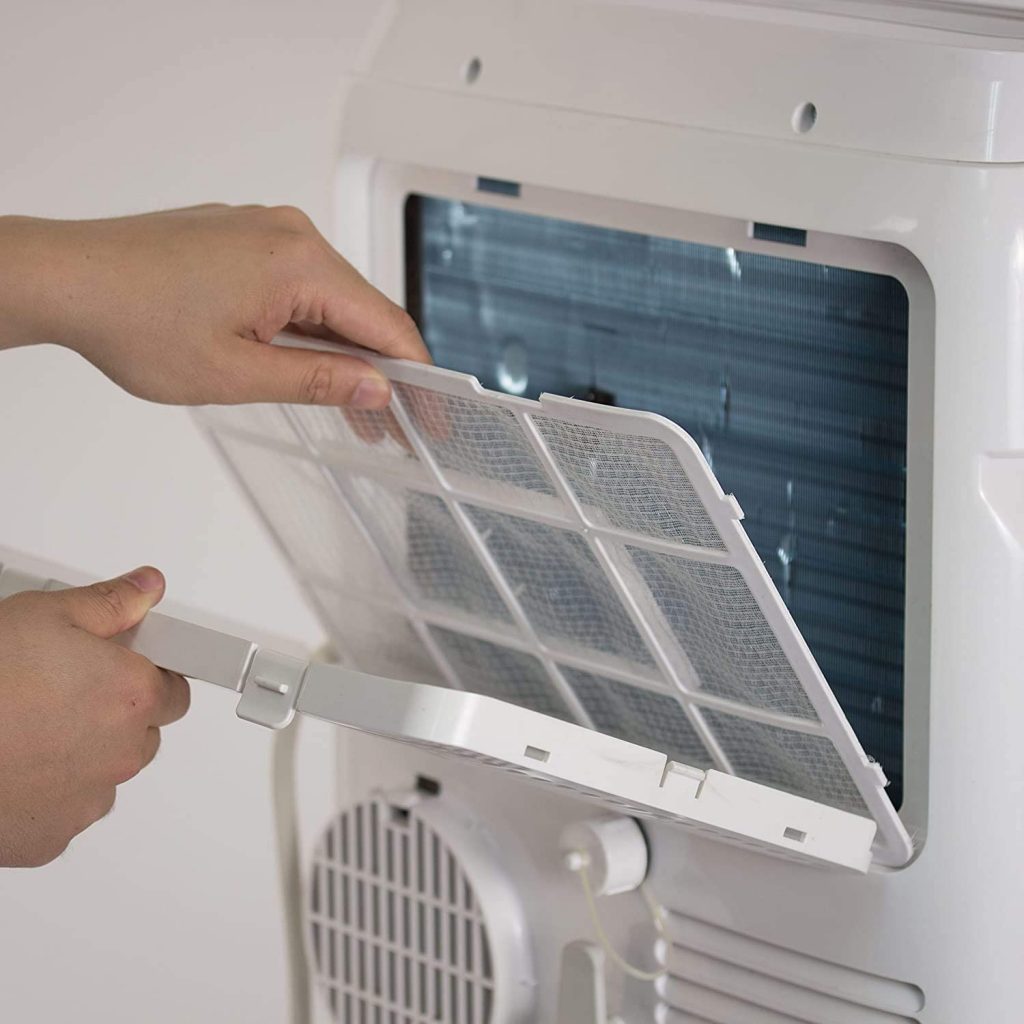 Pros:
Not as noisy as other similar units
Small housing
Dehumidifies to keep bacteria growth down
Has built-in timer and remote control
Affordable
Cons:
Exhaust hose is bulky
Not good for super humid environments
Leaking in some instances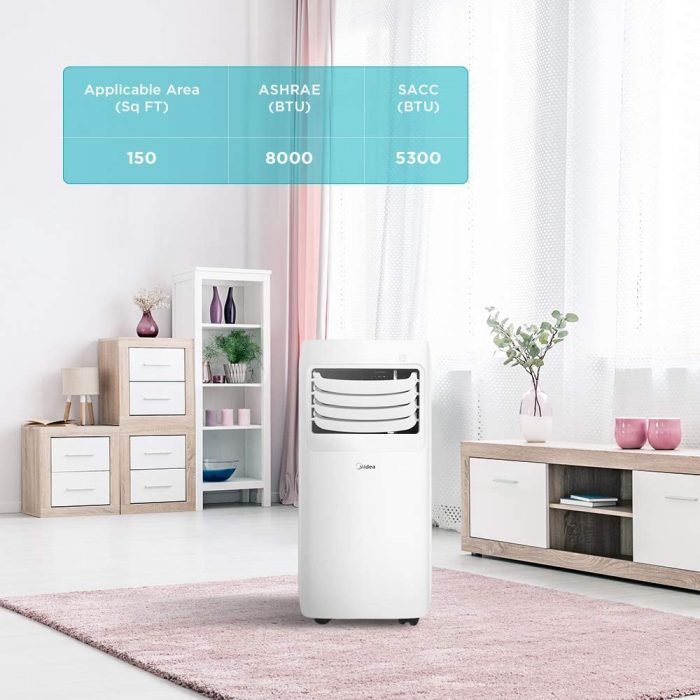 This 8,000 BTU Portable Air Conditioner from MIDEA also functions as a dehumidifier and a fan. It's meant for smaller rooms and is very easy to install. There is a 5 ft. exhaust hose included with the unit that simply snaps into the included window panels. This one also comes with a remote control and has an LED display that lights up so you can easily see what it's set on in the dark. This one is the most inexpensive unit on our list. You can also buy more powerful units like this one if you're looking to cool a larger space.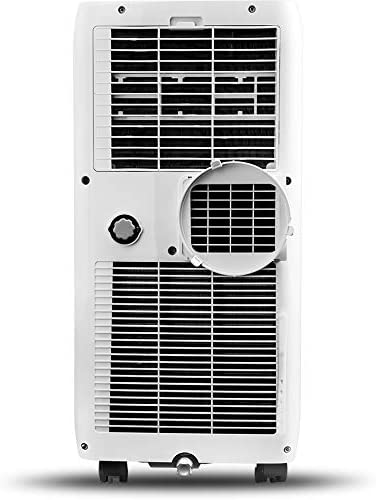 Pros:
Extremely easy to install
Remote and batteries included with purchase
Inexpensive
3-in-1 functionality
Light and easy to move
Cons:
Draining can be awkward
Ambient room temperature doesn't display
App setup confusing
Conclusion
If you're in the market for a portable air conditioner, hopefully this article has helped you with what you should be looking for. The biggest thing is to remember you need to get the right BTUs for the space you need to cool. Make sure to read reviews from other customers who've already used the unit you're looking at. Then, just follow the instructions and maintenance tips for the air conditioner you purchase and you should be staying cooler just the way you want.
FAQs:
What is the best portable air conditioner on the market?
The Whynter ARC-14S Dual Hose Portable Air Conditioner tops the lists of many review sites. 
Do portable air conditioners work well?
They will work well if you get the correct power level for your space and you maintain them properly. If you get a unit that doesn't have enough power to cool the room you put it in, it won't work the way you want it to.
What is the best small portable air conditioner?
The Black + Decker BPACT08WT Portable Air Conditioner at 8,000 BTUs is the best small PAC. It's light and easy to move around, as well as super easy to install.
Do all portable air conditioners have to be vented out a window?
Portable air conditioners have to be vented to somewhere. You can vent them out a window, out a door, or even into another room. Just be aware that if you vent to another room, that room is going to become much warmer.
Why portable air conditioners are bad?
One reason is they're noisy. The whole unit is inside so the noise stays inside. They're also an eyesore in many cases. They are less efficient than other types of air conditioners. And they're not always as portable as you think. Many of them are very heavy.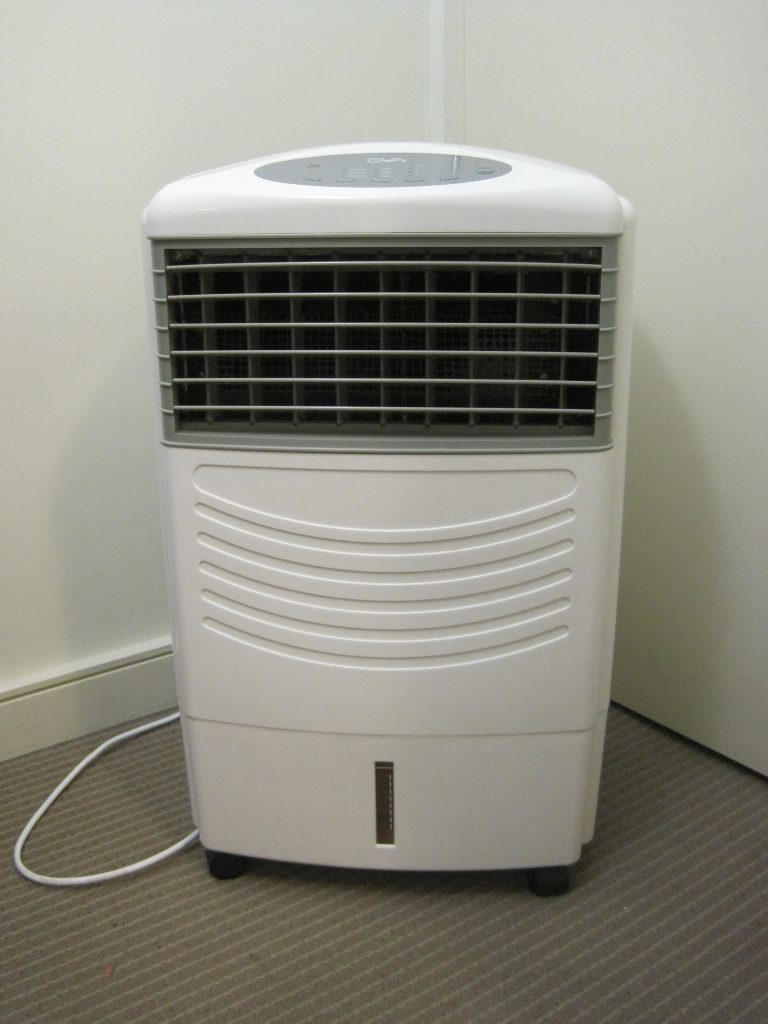 What should I look for when buying a portable air conditioner?
You need to look for the size you need for the space you're trying to cool. You want the appropriate rating for BTUs. You can also look at the decibels to see how loud it will be. Look into whether it has a remote and if it comes with an exhaust tube kit.
Is it worth buying a portable air conditioner?
In some cases, it can be very worth it. If you don't have central air or are in a situation where you're not allowed to put a window unit in, then a portable air conditioner is the perfect alternative for you. In the case that you live in a large house where you have central air but you only want to cool one room at night for more comfortable sleep, that may be more worth it, also.
Can I leave a portable AC on all day?
You can leave it on all day, however, it's best if you turn it off sometimes when no one is going to be in the room for a while. The AC will usually last longer if it doesn't have to run all the time. Also, make sure you keep up on the maintenance so you can leave it on all day when you would like.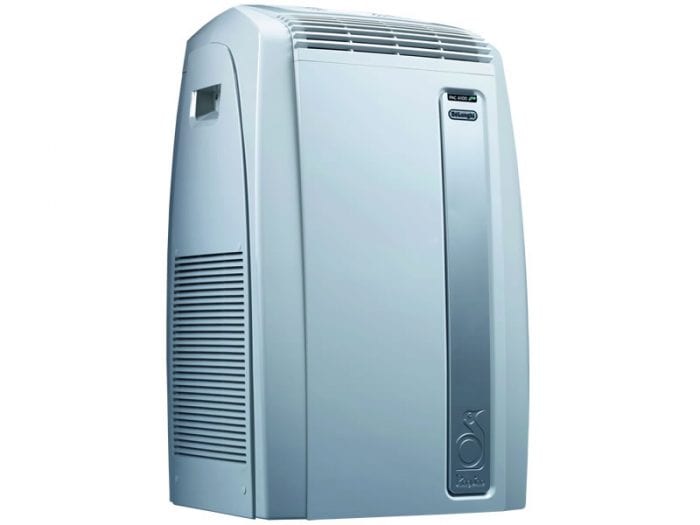 Can you use a portable air conditioner in a room with no windows?
You can! You'll still have to have a way to vent it, but you can do that through a door or into another room where it's ok to warm the room.
How can I cool my room down without AC?
There are a few ways to do this. You can leave your blinds or curtains closed when the sun is out. You can use a fan in the room. Unplug any appliances that you aren't using that may be emitting heat into the room. And, switch the lightbulbs to no-heat bulbs.
Disclaimer: FamilyHype.com (Family Hype & FamilyHype) is a participant in the Amazon Services LLC Associates Program, an affiliate advertising program designed to provide a means for sites to earn advertising fees by advertising and linking to Amazon.com.
Last Updated on January 23, 2021 by Marie Miguel
DISCLAIMER
(IMPORTANT)
: This information (including all text, images, audio, or other formats on FamilyHype.com) is not intended to be a substitute for informed professional advice, diagnosis, endorsement or treatment. You should not take any action or avoid taking action without consulting a qualified professional. Always seek the advice of your physician or other qualified health provider with any questions about medical conditions. Do not disregard professional medical advice or delay seeking advice or treatment because of something you have read here a FamilyHype.com.