Have you ever been worried about the air quality in your home? Many of us have. Poor air quality can lead to some pretty serious health issues. From allergy problems and respiratory conditions, to fatigue and other symptoms, the quality of the air in your home can cause a lot of trouble.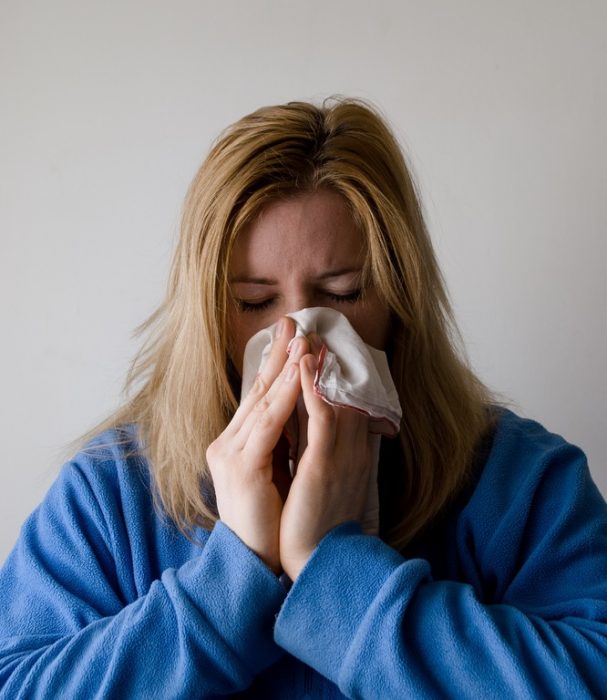 So, how do you combat poor air quality? You look into finding the best air purifiers. Air purifiers pull harmful airborne particles out of the air in your home and sanitize them. That means that mold, pollen, toxins, chemicals, dander, germs, and anything else that's floating around inside your home can be eliminated with the best air purifiers.
How Do Air Purifiers Work?
Let's start by saying, not all air purifiers are created equal. Different types are designed to take different kinds of airborne particles out of the environment to give you better air quality. So, depending on where you're going to be using yours, make sure you're choosing one that will help with the airborne particles you're concerned about.
Here's what air purifiers do. They don't emit anything into the air, rather they snatch airborne particles out of the air, sanitize them, and then the particles are released. Thus, people who think air purifiers are simply glorified filters are wrong. They're not filters, at all. They don't separate good particles from bad particles. They, essentially, clean bad particles. The result is cleaner, healthier air quality. All that being said, they can come along with an air filter, but then they work together to make your air quality even better.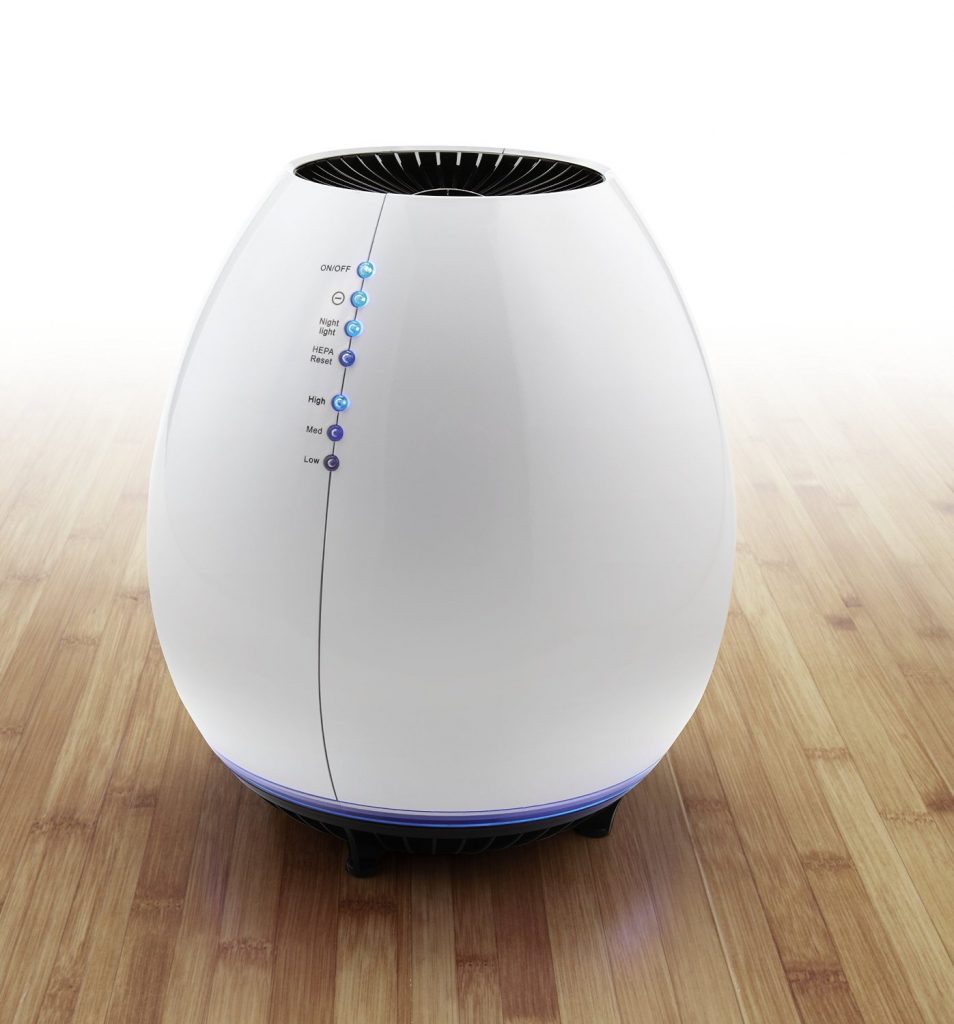 What Types Of Airborne Particles Can Be Sanitized By Air Purifiers?
Here's a list of some of the pollutants that air purifiers can clean out of your air.
Mold – Use a HEPA air purifier for this problem. Filtering is more effective than just sanitizing.
Allergens – These are pet dander, dust mites, and pollen for examples. These are best dealt with by a HEPA air purifier, as well.
Indoor toxins – You can end up with indoor toxins from household cleaners, personal products, pest control products, and more. An air purifier can help with eliminating some of these.
Smoke – Air purifiers can help with this, but they won't be 100% effective.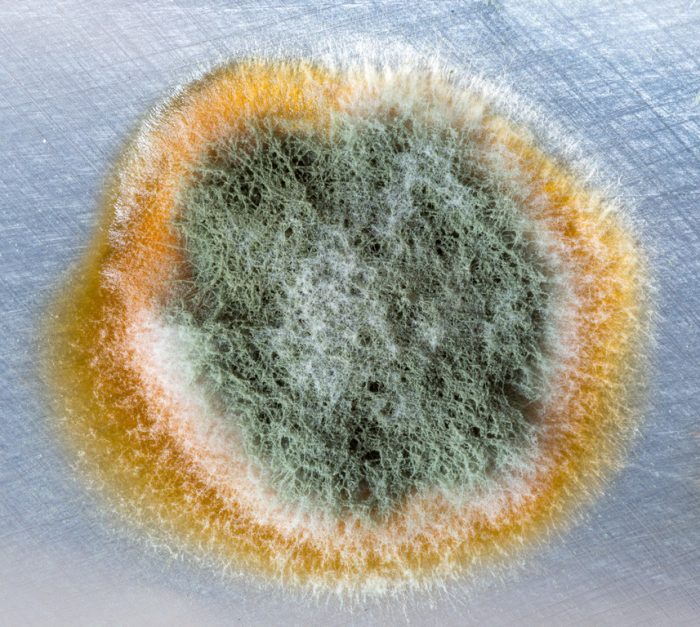 Keep in mind that some airborne particles will land on something they will adhere to. The air purifier only works to sanitize the particles that are floating around in the air for better air quality. They won't rid your furniture or rugs of the toxins that land there.
Do Air Purifiers Really Work?
Yes they do really work. But, as was mentioned above, they work better on some particles than others and they won't sanitize your entire house, just give you better air quality.  
People who suffer from allergies will likely see a difference in their symptoms after starting to use an air purifier in the home. The same can be true for those with asthma. It's important to keep taking prescribed medications from your doctor, though, even after getting a purifier.
Finding the right air purifier will help ensure they work better in your home. You need one that is the right size for the space you're using it in. You also need to decide whether you should get one with a filter. The filter will often make the air purifier more effective to give you even better air quality.
You can help your air purifier to be more effective by regularly cleaning the surfaces in your home where bad airborne particles can land. You can also make sure to bathe your animals regularly, adjust the humidity in your home appropriately, replace old floor coverings, and change up your cleaning products to reduce harmful toxins from making it into the air in your home.
Best Air Purifiers
Now let's take a look at some of the best air purifiers you can find on Amazon and what there is to love and not like so much about them.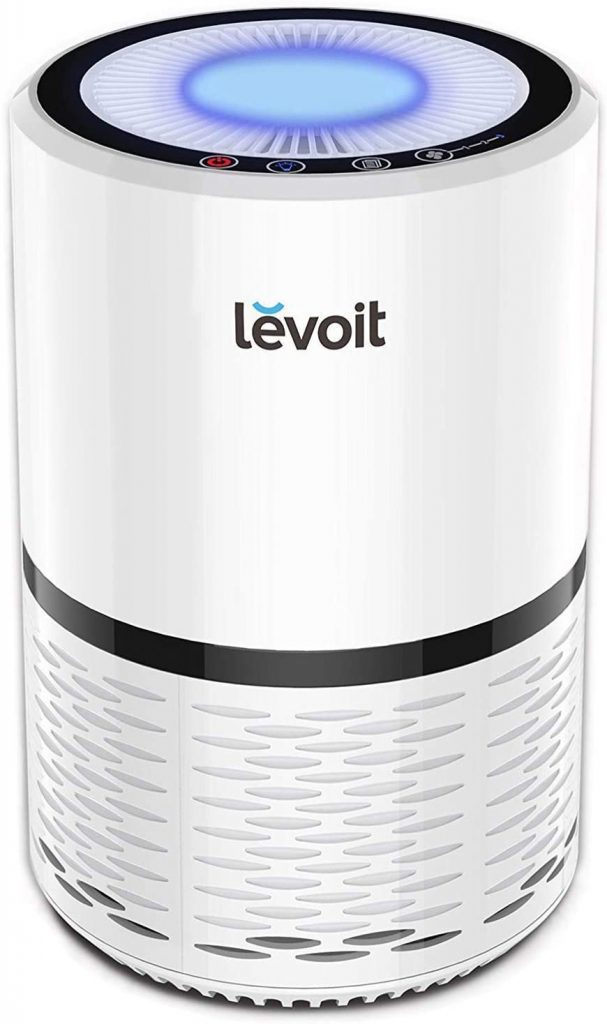 The LEVOIT Air Purifier gives you better air quality through the use of the purifier, but also because it includes a HEPA filter. It actually has three stages of air filtration. It works at a very low noise level of 25 decibels. It's effective in sanitizing the air of pet hair and dander, other allergens, odor, smoke, mold, and dust mites. It removes up to 99.97% of contaminants that ruin the air quality in your home. It also works with high efficiency. The air in the room will be circulated 4 times over.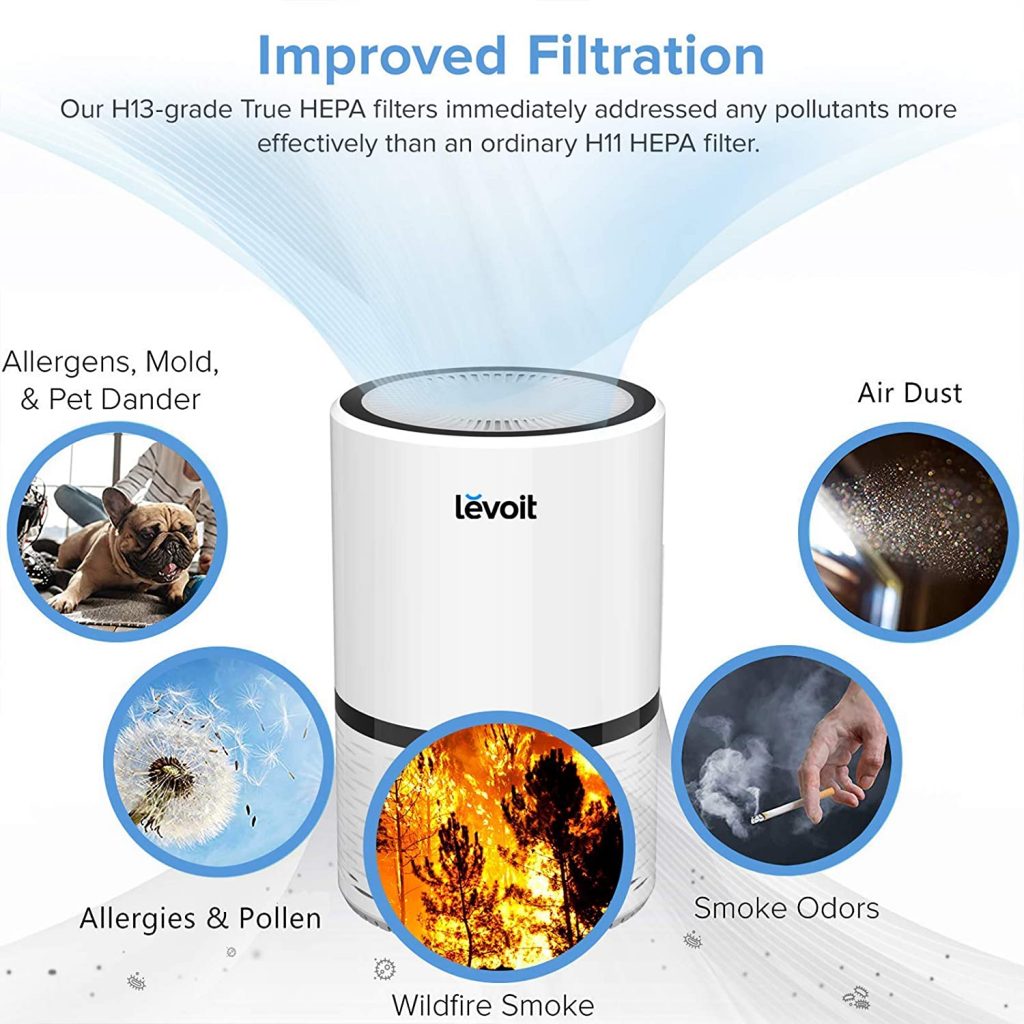 Pros:
Super quiet operation
Advanced 3-stage filtration system
Includes HEPA filter
Highly efficient
Aesthetically pleasing
Lightweight
Cons:
Only rated for small or medium rooms
Must be placed 15" from any obstruction
Can't turn off blue nightlight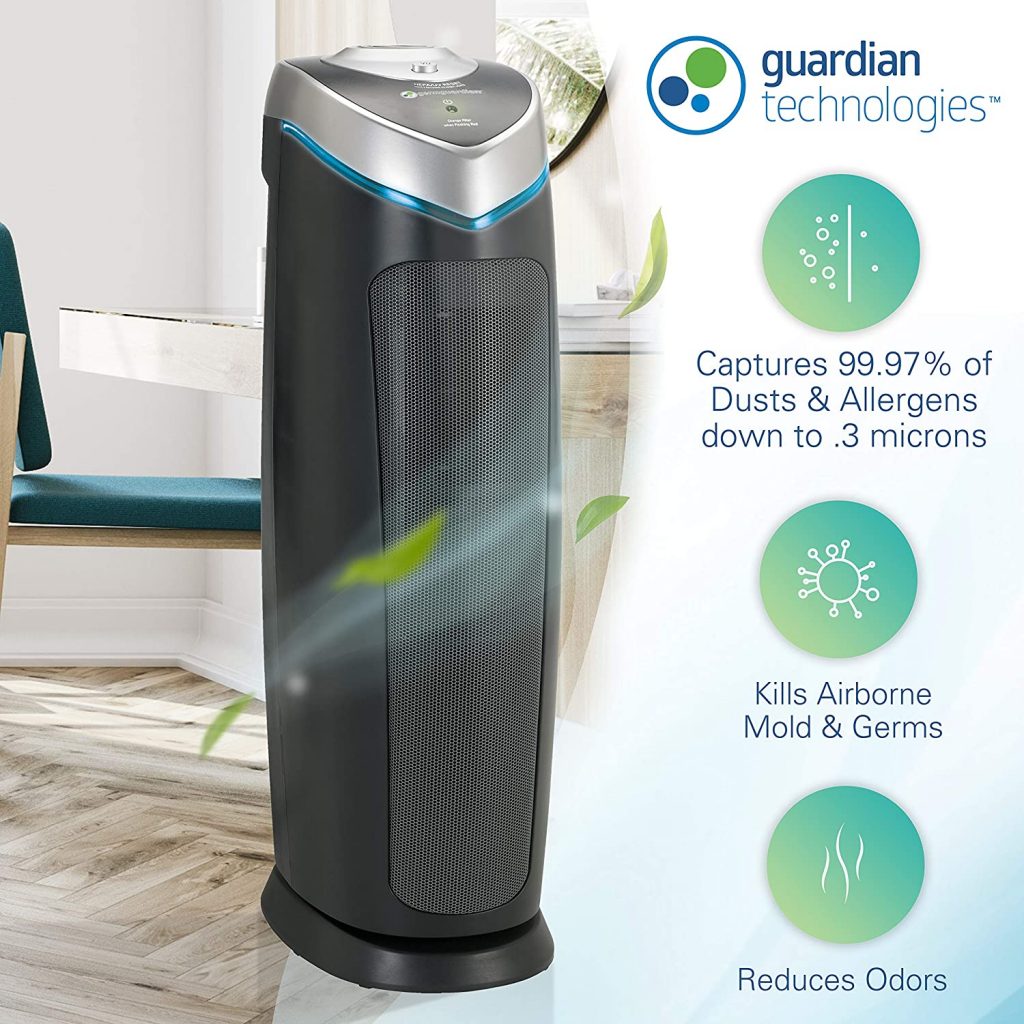 This one filters and purifies germs, allergens, smoke, dust and dust mites, mold, odors, pollen, and pet dander. The Germ Guardian can actually make it where you won't have to dust your furniture as often. Your home will have better air quality so everyone can breathe easier and more comfortably. It operates very quietly so it shouldn't interrupt sleep and it has three different speed settings. It is Energy Star certified, too, so it won't boost your power bill a bunch. This air purifier can actually keep your family safe from the flu virus, rhinovirus, and others by eliminating them from the air in your home.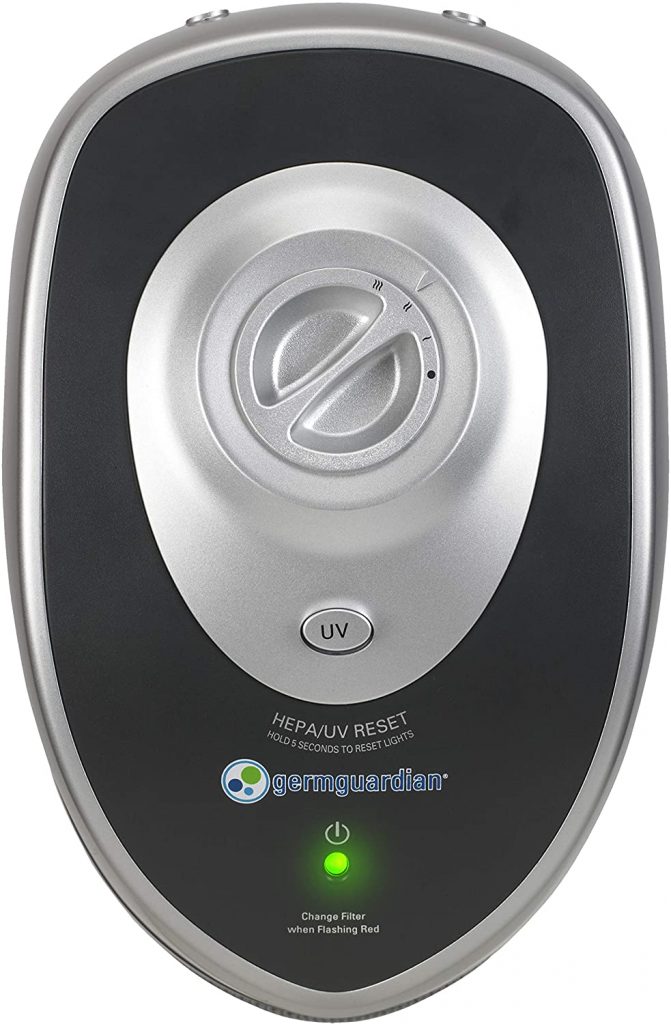 Pros:
Easy to move at less than 10 lbs.
Decreases the amount of dust in your home
3 speed settings
Quiet operation
Kills some viruses
Cons:
Filter is not washable
Is not a whole home solution
Some burning smell sometimes
This one is a little more pricey than the last two. It has a four stage filtration, though. It can sanitize microns all the way down to 0.3. It's good at neutralizing odors, too. The Coway Mighty has a pollution sensor that will let you know what the air quality is in your home in real time. You can change the fan speed if you want to circulate the air faster and there's a timer so you can set it to turn off after so long. This is an award winning air purifier that comes with a limited warranty and has some bonus features that most people will find helpful.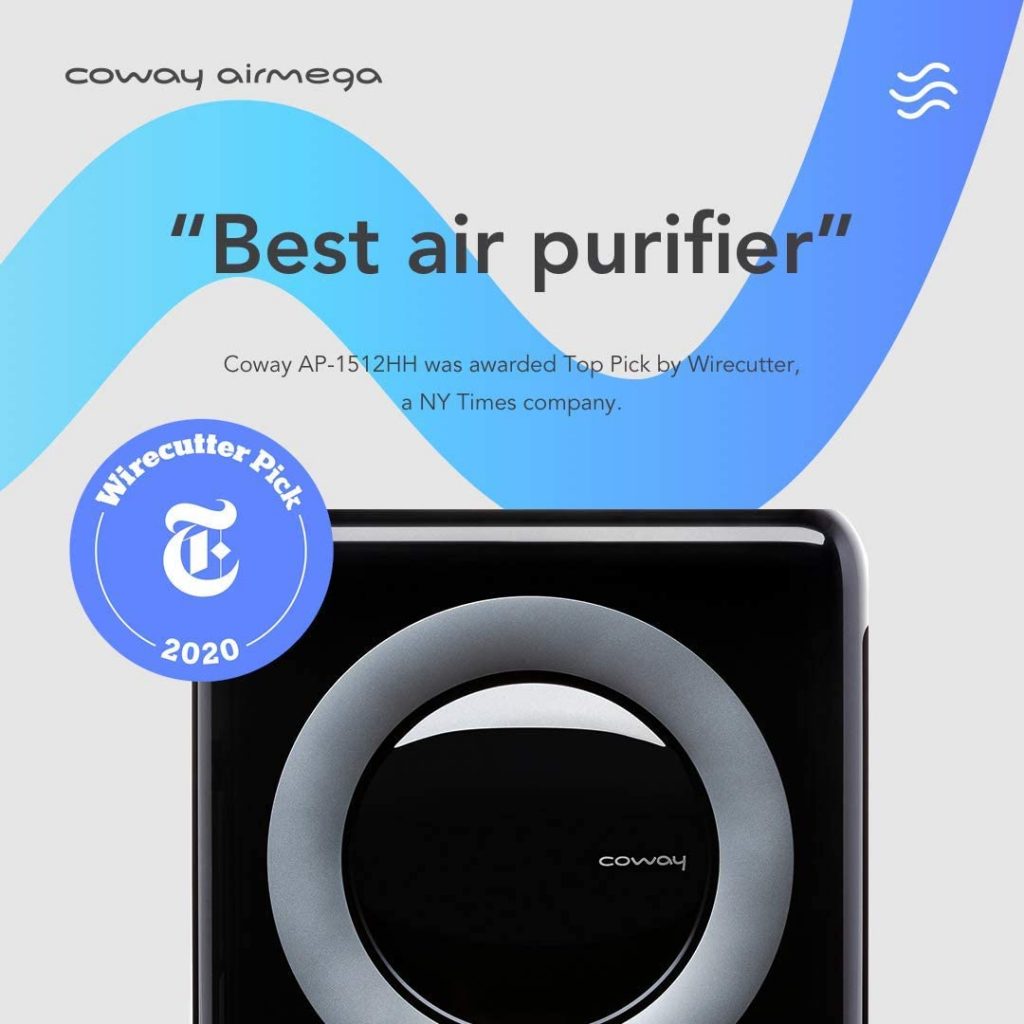 Pros:
Noise level is very low
Best Air Purifier of 2018 from Wirecutter
Air quality display so you always know what the levels are
Filter replacement indicators for both pre-filter and HEPA
Eco mode for energy saving
Cons:
On the pricier side
Pre-installed filters have plastic covers that must be removed before first use
Air quality sensor not sensitive enough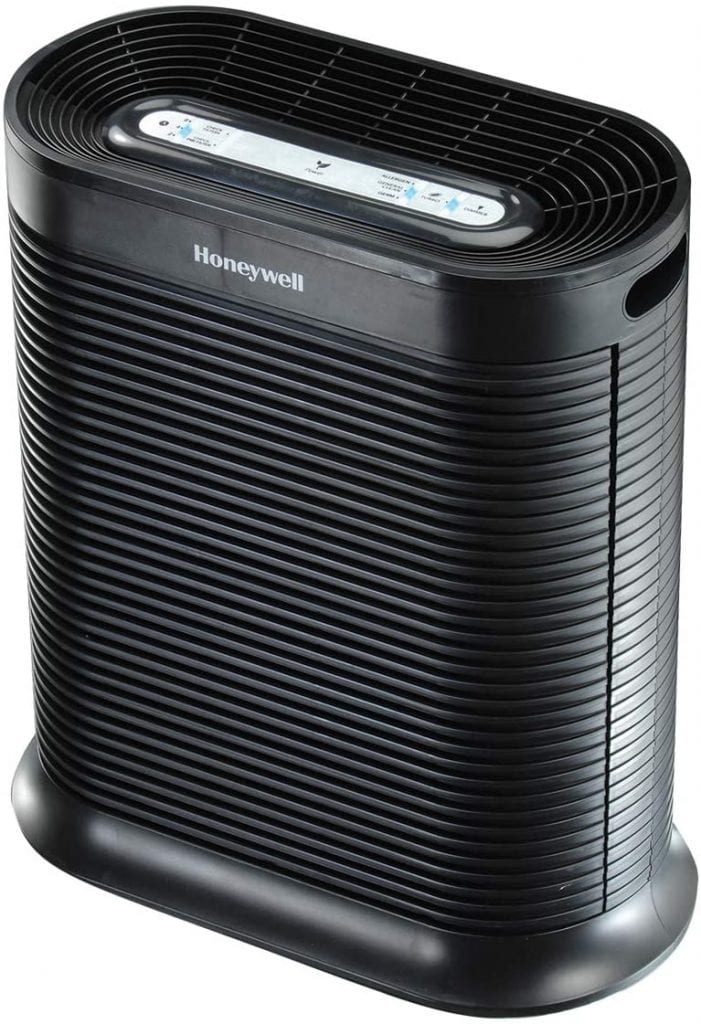 Honeywell is a brand name that many people are familiar with. They make high quality products that make us more comfortable and, in this case, healthier. This air purifier is effective for giving you better air quality in an extra large room. It removes allergens and germs from the air and clears the air of pet dander and dust particles. Honeywell products are considered to be the "Doctor's Choice" for better air quality. It's compatible with other brands of air filters, however, it's most effective with the Honeywell brand of filters. The air purifier has three different levels of cleaning and can help to reduce up to 99.9% of bacteria and some types of viruses.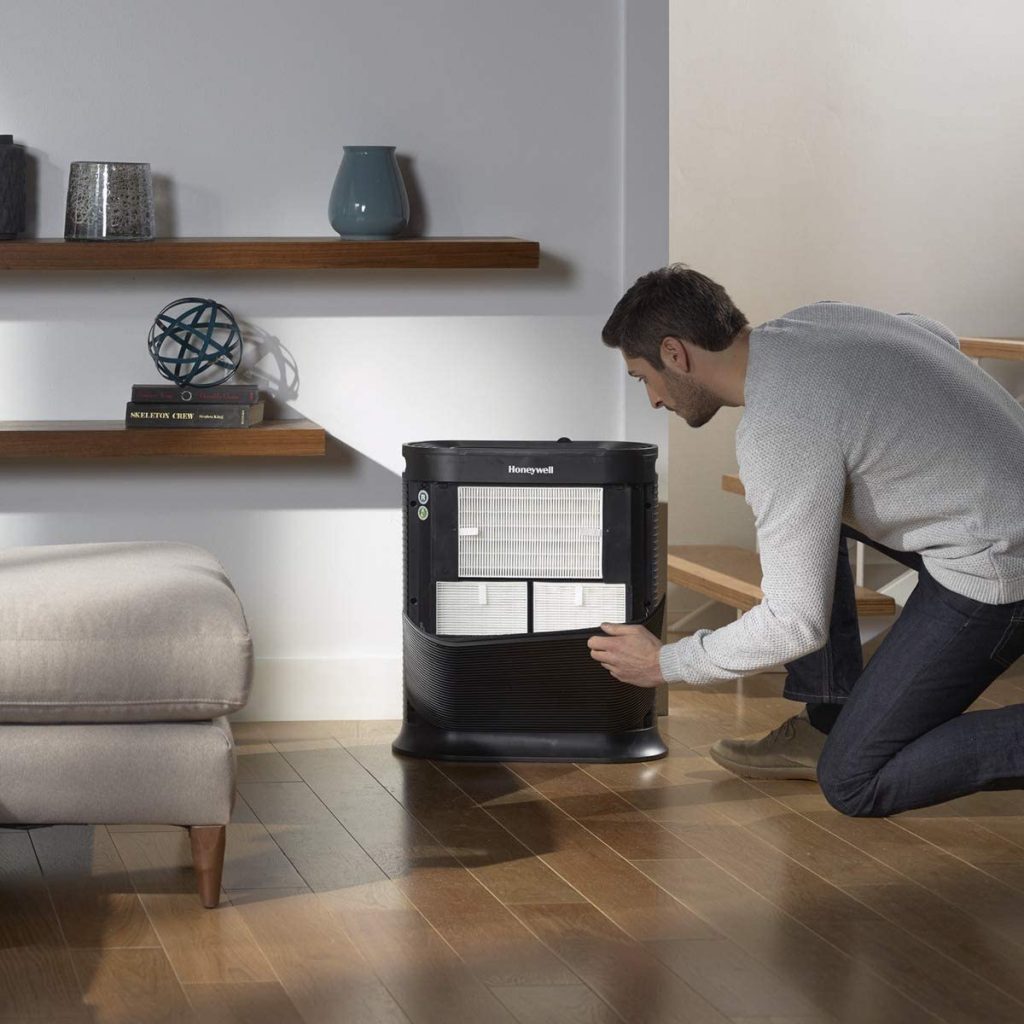 Pros:
Number 1 brand recommended by allergists
Effective in extra large rooms
Compatible with other brands of filters
Easy to clean
Low noise level
Cons:
Complaints of chemical burning smell
Uses three HEPA filters at once
Kind of pricey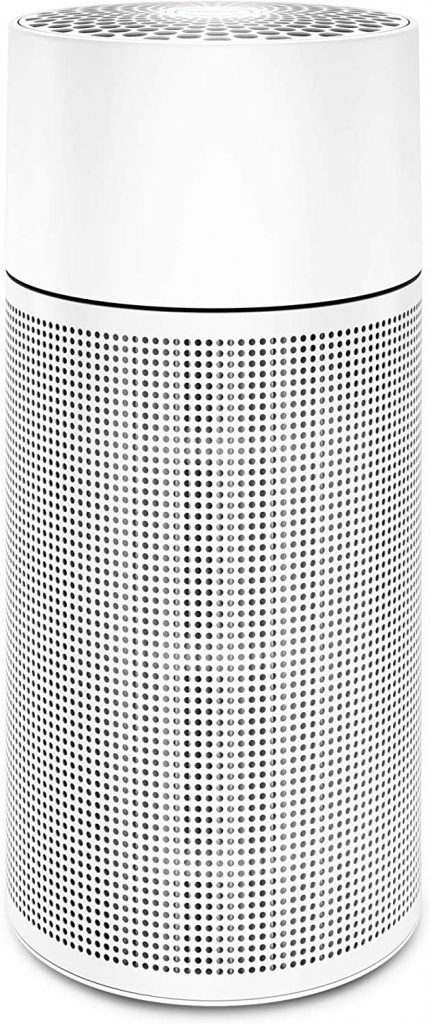 The Blueair Blue Pure is a mid range air purifier that's good for small bedrooms where the air quality could use a little help. While it doesn't have a HEPA filter, the Blueair Blue Pure 411+ does use a HEPASilent technology that works much like the true HEPA filter but with less noise. There is also an activated carbon filter that can take odors out of the air. The sleep mode brings the noise level down to 17 decibels with the Blueair Blue Pure 411+. The pre-filters come in different colors so you can make your Blueair Blue Pure look the way you want it to. The pre-filters are also washable.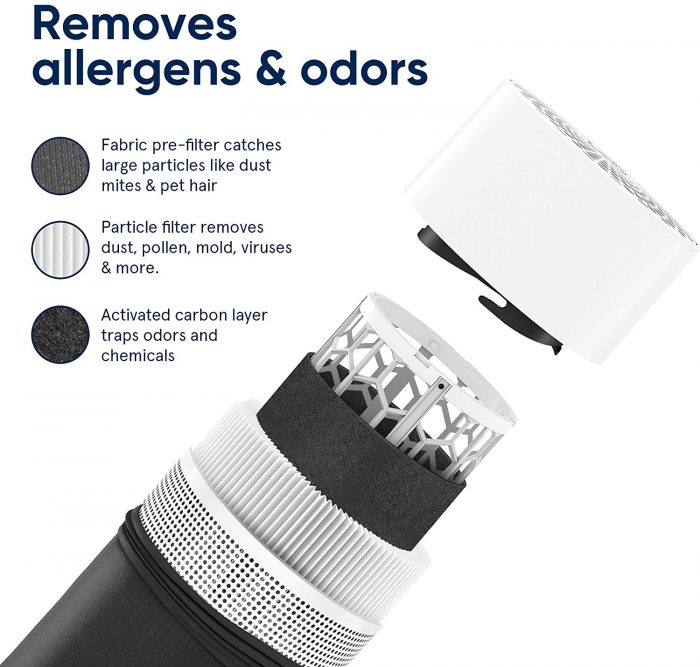 Pros:
Blueair Blue Pure is discreet and looks good in any room
Award winning for low noise level
Customizable with colored pre-filters
Energy efficient with Energy Star certification
Easy to control with one button
Cons:
Blueair Blue Pure is only able to sanitize the air in small rooms
Limited customer service hours for Blueair Blue Pure
Holes on top of Blueair Blue Pure are large enough for small child to put finger into
Conclusion
Air purifiers can give you cleaner and better quality air within your home. You need to get the right size for your environment. You should also consider one with a HEPA filter to get the best results. Reducing your exposure to allergens, toxins, dust, and other airborne particles can help you breathe better, sleep better, and just generally feel better. The air purifiers on this list have been tried and tested, and given the mark of approval from many consumers who were looking to breathe better in their homes.
FAQs:
Which brand of air purifier is the best?
You can't go wrong by sticking with the big names in the industry. Honeywell has been around for a long time for good reason. They also have a wide variety of products to choose from.
What is the best air purifier on the market today?
Wirecutter calls the Coway AP-1512HH Mighty the best air purifier available today. The Blueair Blue Pure is up at the top, as well.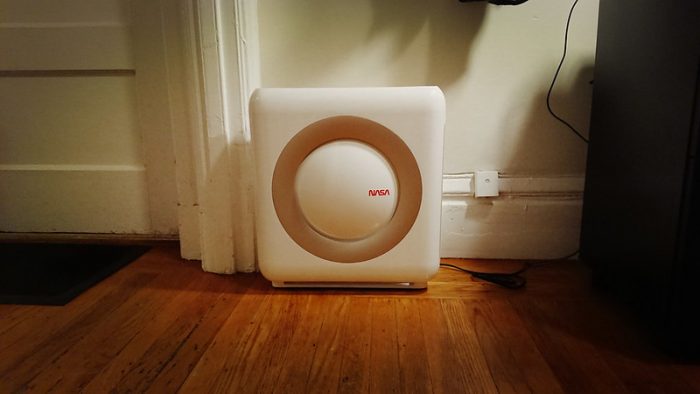 Why are air purifiers bad for you?
This is based on the type of air purifier you are using. The ones with the filters included aren't bad for your health. There are some that generate Ozone environments, though, and that can lead to health issues.
Are air purifiers a waste of money?
Absolutely not. If you do your research (like you are right now) you'll find an air purifier that will make the air you breathe in your home much cleaner.
What are the best air purifiers 2020?
For 2020, the best air purifiers were Blue Air Blue Pure and Honeywell. The Coway Mighty also tops the list of the best air purifiers.
What are the top 10 air purifiers?
Coway Mighty
Honeywell HPA300
Blueair Blue Pure
AirDoctor
Hathaspace Smart True HEPA Air Purifier
NuWave OxyPure Smart Air Purifier
Hathaspace Smart True HEPA Air Purifier 2.0
HomeLabs Purely Awesome True HEPA Air Purifier
Okaysou AirMax 8L Air Purifier
Medify MA-14 Medical Grade True HEPA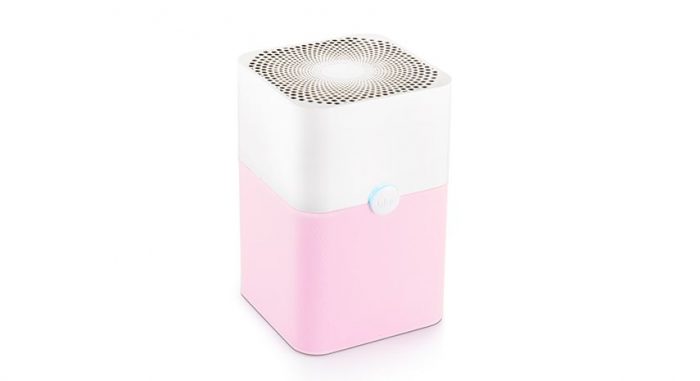 What is the best air purifier 2019?
In 2019, the best air purifier was the Dyson Pure Hot + Cold air purifier. It could be found on Amazon and at some other retailers.
What air purifiers do hospitals use?
Some of the air purifiers that are being used in hospitals include the Honeywell RUVLAMP1/C UV Air Treatment System, the Austin Air HealthMate Plus HM250, and the IQAir HealthPro Plus Air Purifier.
Can air purifiers make you sick?
The air purifiers that are Ozone generators can make you sick and cause some pretty serious health conditions. It's best to avoid these types of air purifiers altogether.
Disclaimer: FamilyHype.com (Family Hype & FamilyHype) is a participant in the Amazon Services LLC Associates Program, an affiliate advertising program designed to provide a means for sites to earn advertising fees by advertising and linking to Amazon.com.
DISCLAIMER
(IMPORTANT)
: This information (including all text, images, audio, or other formats on FamilyHype.com) is not intended to be a substitute for informed professional advice, diagnosis, endorsement or treatment. You should not take any action or avoid taking action without consulting a qualified professional. Always seek the advice of your physician or other qualified health provider with any questions about medical conditions. Do not disregard professional medical advice or delay seeking advice or treatment because of something you have read here a FamilyHype.com.