Lighter meals are often preferred for the summer holiday period. Salads brimming with fresh produce, sandwiches adorned with fresh basil, fruits, and vegetables, and chilled soups encapsulating all the flavors of the season are typical choices for lunch during the warm season. Kids love these nutritious and refreshing options that perfectly beat the heat. In the event of leftovers, these dishes can also easily be repurposed for the next day's meal.
If it's a warm day, it's common practice to provide iced tea or lemonade as an ideal accompaniment to a snack or meal. These summer meals are great ways to improve your holiday break.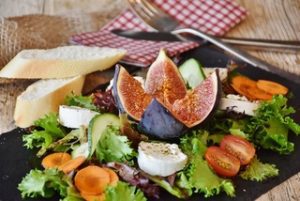 Lunch Ideas For Summer Vacation
There are a variety of fun approaches one may use to prepare a delicious and wholesome meal for lunch during the warm season. Here are some tips:
Ensure your lunch includes various meals, including lean protein, nutritious grains, seasonal produce fruits, and fresh veggies.

Ensure your foods have minimal added sugars, salt, and saturated fat.

Make your lunch the night before to completely control what goes into it.

If you can help it, try to avoid eating in restaurants as often as possible because doing so may be costly and frequently unhealthy.
The following is a list of the top ten fun recipes, packed with flavor and fun, that you must check out, along with a description. You don't need to go any farther if you're seeking some fun and super simple ideas on what to eat for lunch during your summer vacation. These favorite recipes, from pasta salad to dishes featuring feta cheese and corn, will surely be a hit in your house.
Find an easy recipe online once you've found your preferred recipe. The following are 10 of the greatest available selections, ranging from wholesome to decadent. These tasty meal options allow you to try new recipes and create delightful summer memories.
Best Summer Lunch Ideas Your Kids Will Enjoy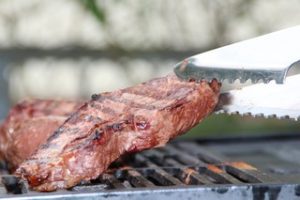 First on the list is a simple Caprese salad yet invigorating, prepared with fresh mozzarella, tomatoes, and basil.

Ensure less saturated fat for chicken or steak grilled and served with a flavorful chimichurri sauce. 

A deconstructed sushi dish with salmon, avocado, cucumber, and rice.

A vibrant and wholesome quinoa salad brimming with various vegetables and feta shredded cheese.

A delicious noodle salad with a Thai influence that has chicken, peanuts, and cilantro in the mix.

A filling grain bowl topped with roasted veggies, bell pepper, black beans, chicken that has been grilled, and a dressing made from tahini.

A simple and delicious wrap that includes roasted turkey, Swiss shredded cheese, and crisp vegetables.

A flavorful Cobb salad piled high with grilled chicken, bacon, black beans, avocado, and hard-boiled eggs.

A deep quinoa bowl loaded with healthy nutrients and topped with grilled shrimp, mango, and avocado.

This watermelon radish salad is ideal for those hot days since it is simple to prepare and provides a refreshing choice for lunch.
Fun and Easy Lunch Ideas For A Healthy And Exciting Vacation At Home
Therefore, 10 of the finest, most fun, and easy recipes will help you maximize your time off during the holiday break.
You'll find choices on this list that cater to every taste, whether you're seeking something light and nutritious or rich and decadent.
Furthermore, it is preferable to make snacks or meals at home instead of going elsewhere for several reasons, including the fact that it is more cost-effective. To begin, you have a greater degree of control over the components and may choose ingredients that are better for you. For instance, you can prepare a one-dish meal using fresh produce, lemon juice, and goat cheese, all without sacrificing flavor or adding unnecessary sugar.
Second, rather than dining out, you may save money by preparing your meals at home. Some meals taste good cold, so they can be prepared in advance and served straight from the fridge – this can be a time-saver on those hot days.
Lastly, making your food allows you to experiment with different cooking techniques and unleash your inner chef. Consequently, to improve your health, save money, or try something new, you might prepare your lunch at home, either by yourself or with your family, rather than eating. It's possible that you won't believe how entertaining it can be.
Fresh And Cool Summer Beverages
We have also included a list of the top 10 drinks ideal for warm days, providing various additional advantages. You can pair these drinks with your delicious snacks or a light dinner. Whether you enjoy a classic tuna sandwich or a fresh tomato salad, these beverages enhance your dining experience.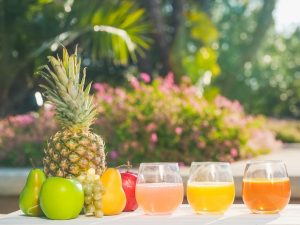 Lemonade, this sour and acidic beverage, is a must-have during the warm months. In addition to assisting digestion, it keeps you hydrated throughout the day. Pair this with your whole grain pita bread or fresh veggies salad. 

Iced tea is another drink that is perfect for the warm months since it helps to cool down the body. It may be flavored further by using a variety of herbs and spices in its preparation.

Fresh fruit juices are perfect for warm days since they contain nutrients like vitamins and minerals. They assist in strengthening the immune system and keep the body feeling revitalized.

Smoothies are ideal for hot days since they are both nutritious and satisfying.

Sports Drinks, consuming a sports drink may assist in rehydration and replacing electrolytes lost via sweat. Those who participate in sports outside during the warmer months must have them.

Water from Coconuts, since it is rich in electrolytes and helps to keep the body hydrated, coconut water is number six on our list. It has an uplifting flavor, and in addition to that, it is minimal in calories.

Buttermilk is a Refreshing Drink High in Calcium, and Other Minerals Buttermilk is a refreshing beverage rich in calcium and other nutrients. It is a fantastic choice and helps ease the stomach.

Milkshakes are the ideal beverage to satisfy your demands for something cool and creamy throughout the season.

Lassi is a famous drink in India made from yogurt and is good for hot days. It has a cooling effect on the body and is an excellent source of probiotics.

Falooda, a reviving dessert cum drink, is ideal for combating the oppressive heat of the sun. The fact that it is created with milk, ice cream, and fruits adds to its scrumptiousness.
Summer Drinks: Perfect Pairings For Summer Lunches
The warm weather of summer is the ideal time to sip on any of these fun, reviving beverages. Pair them with an easy lunch or a light dinner to experience a symphony of flavors. Whether preparing a pasta dish or a sweet dessert, these drinks will complement your meal perfectly. You should stock up on some of your favorite drinks to fight the heat in style. Make sure to follow FamilyHype for more posts about yummy recipes you can try; many delicious lunch and dinner recipes are waiting to be unveiled!
Frequently Asked Questions:
What Is A Good Summer Lunch To Serve?
Salad can be a good food for the whole family. Salads are easy for lunch because they are light and easy to be prepared. There are many types of salad, such as fresh salad, chicken salad, and veggie salad. Add whole grain pita bread, shredded chicken with grilled cheese, and fresh veggies to your summer snacks or meals. There are many super easy recipes to try for your holidays.
What Should I Eat For Lunch On A Summer Day?
What Should I Make For A Ladies' Luncheon?"
What Are Ten Good Lunch Foods?
What Is The Most Popular Summertime Food?
What Should I Serve For Outdoor Lunch?
What Do You Eat In Hot Summers?
What Can I Make For Lunch Besides Sandwiches?
What Is America's Favorite Lunch Food?
What Can I Make For Lunch For A Friend?
What Are Some Refreshing Drinks To Pack With Summer Vacation Lunches?
What Are Some Make-Ahead Summer Lunch Ideas?
What Are Some Vegan Or Vegetarian Summer Lunch Ideas?
What Are Some Fun And Creative Summer Lunch Ideas For Kids?
What Are Some Summer Lunch Ideas For Picky Eaters?
Last Updated on May 14, 2023 by Harold Chan
DISCLAIMER
(IMPORTANT)
: This information (including all text, images, audio, or other formats on FamilyHype.com) is not intended to be a substitute for informed professional advice, diagnosis, endorsement or treatment. You should not take any action or avoid taking action without consulting a qualified professional. Always seek the advice of your physician or other qualified health provider with any questions about medical conditions. Do not disregard professional medical advice or delay seeking advice or treatment because of something you have read here a FamilyHype.com.