As parents, we want the best for our children, especially regarding nutrition. Most of us give our kids multivitamins and mineral supplements. Often though, we pick the popular ones or those multivitamins that we remember. Some parents get creative and let children choose. Often, children opt for gummies that come in cute and colorful labels. But are they really getting their nutritional needs and immune support from these things? And are you really giving them quality nutrition from these things?
Most dietary supplements for children contain the basics, such as vitamins B, C, choline, folate, iodine, zinc, and even D. Which are all helpful and necessary for children's development. However, some miss out on one of the most important nutrient factors – iron.
Why Children Need Nutrients Support
Iron is a common nutrient that can be found in lots of food, from dark leafy green vegetables, nuts, legumes, oats, tofu, etc. The problem is a picky eater will not always choose these foods. This is where the benefit of supplementing this mineral gets into the picture.
Iron is an essential nutrient, especially in children ages 4 and up. It aids their growing body in moving oxygen from the lungs to the rest of the body, especially to the brain. It also helps create cells necessary for bone formation, which is essential for strong bones and teeth.
More importantly, this nutrient helps the muscles store and use oxygen. Also, it is important to note that hemoglobin, responsible for transporting oxygen throughout the body cannot be created w/o this mineral. A deficiency in this nutrient leads to anaemia, which can affect a child's physical and cognitive development.
Fortunately, there is no shortage of this supplements for children in the market, and there are so many of them to choose from. They come in different price points and forms like gummies, tablets, and liquid forms to suit your child's different taste, texture and flavor preferences. There are also other options like sugar-free and gluten-free juice forms packed in natural flavors, perfect for parents looking for multivitamins containing clean ingredients for their children.
But how do you decide which brand of supplements to give to your children? Which manufacturers have the best supplements for your kids? Here are some tip-top tips from us.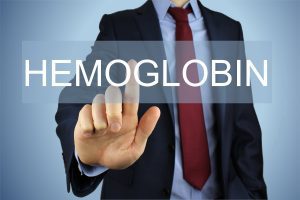 Top Multivitamins For Children 
FEOSOL® Supplement
This supplement has 65 mg of iron, and it is suggested for use in children who are at least 4 years old in age.
IRONKIDS Gummies Mineral Supplement
Each gummy contains 5 mg of iron. These gummies come in a multivitamin and mineral supplement form.

Nature Made® First Multivitamin Gummies
These candies are an excellent alternative for children who may be reluctant to take supplements since they combine the advantages of ascorbic acid and iron into one delicious gummy. If your child is hesitant to take supplements, consider giving them these tasty gummies. Each gummy bear has 3 milligrams (mg) of elemental Fe.
Flintstones™ Complete Chewable Supplements
These chewable supplements are a favorite among children and include a complete multivitamin w/ 2 mg of Fe. The Flintstones brand was created by FlintstonesTM, a popular toy brand.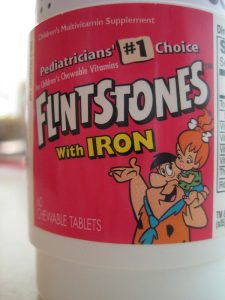 Vitafusion™ MultiVites Complete Children's Gummies
These gummies provide a complete dietary supplement for children, w/ each gummy having 2 milligrams (mg) of elemental Fe. These gummies are available in a variety of flavors.
Rainbow Light® ChildLife® Essentials™ Mineral Supplement
This supplement is created exclusively for children and offers 50 mg of Fe (as ferrous fumarate) per serving. It also contains other essential minerals.
Garden of Life™ Mykind Organics Gummies
The fact that these candies are organic and non-GMO makes them an excellent choice for parents who are trying to provide their children natural supplement. Each gummy bear has 3 milligrams (mg) of elemental Fe.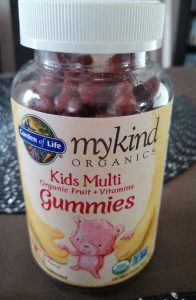 NOW® Foods Better Stevia™ Sweeteners
These sweeteners, which are based on stevia, are a terrific way to add some sweetness to your child's diet without feeling guilty, and each serving of them contains 1 milligram of Fe.
ChildLife® Liquid Calcium w/ Magnesium & Vitamin D3
This liquid supplement was developed exclusively for children and each dose contains 3 mg of Fe, 500 mg of calcium.
OLLY Multi + Probiotic Gummy Supplement
These candies are a terrific method to provide your children the supplements they need, each gummy including 2 mg of iron. They are available in a variety of flavors, including strawberry, blueberry, and grape. They also include probiotics, which help maintain digestive health.
Your child's health and development depend on the nutrients they receive. As a parent, you play a crucial role in ensuring they meet their nutritional needs by providing them a balanced diet and dietary supplements. Deficiency in certain nutrients can lead to various health problems. Iron deficiency, for example, leads to anemia, a condition where the blood cannot deliver oxygenated blood throughout the body. Conditions like weakness are persistent tiredness are tell-tale signs of anemia. Giving your children supplements can significantly improve their chances of getting these essential nutrients.
Remember that growth and development in children is a continuous process. As your little one develop his or her physical, social, and emotional capabilities, you can supplement his/her growth by incorporating nutrients to ensure optimal growth in their physical and mental capacities.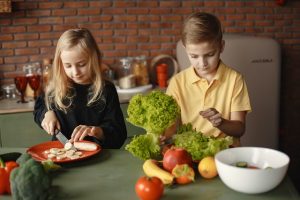 Ensure that they are receiving enough amount of the appropriate nutrients. Supplements, minerals, and several other nutrients are fundamental to healthy growth at every stage. The best method to guarantee that children are consuming all the nutrients that they need is to provide them a diet that is well-balanced.
Suggest getting up and moving about. Children may improve their motor skills and coordination via participation in physical activities. Additionally, it helps individuals maintain their health and physical fitness.
Provide mental stimulation to them. Children's cognitive abilities may be helped along in their development by engaging in mentally stimulating activities such as reading, puzzles, and games.
Take care of their mental and emotional health. Emotional stability and a strong feeling of one's own worth are essential components for healthy growth. There are several essential methods to nurture a person's emotional well-being, including expressing love and support for them, listening to their emotions, and assisting them in the development of healthy coping mechanisms.
Make sure the surrounding area is secure and welcoming. The normal growth of a child requires a setting that is both secure and supportive. This entails showering them with love and support in abundance, as well as imposing boundaries and establishing a structured environment.
This page contains a list of all of the well-known best iron supplement for toddlers that are appropriate for your children, as well as information on what you can do to ensure that your child is growing correctly.
Frequently Asked Questions
What Are The Best Multivitamins For Kids?
When choosing multivitamins and supplements for your children, you must consider their special needs. Moreover, any dietary restrictions from medical conditions or health issues, such as allergies, should also be considered. Thus, it is important to consult a pediatrician first and get the appropriate dosage and specific brands suitable for your child.
Moreover, the multivitamins you should look for must be age-appropriate, quality and safety checked, has the right contents of the specific nutrients your child needs, and be free of any potential allergens and ingredients in your child's dietary restrictions.
Again, it is best to consult your pediatrician or healthcare professional for personalized recommendations based on your child's health status.
Should My Child Take Iron Supplements?
Before giving your child any multivitamins or food supplements, consult your healthcare professional or pediatrician. These professionals can evaluate your child's nutritional needs and conduct necessary tests to check for iron deficiency and provide the appropriate guidance. Iron supplements are often recommended for children with iron deficiency anemia or those who are at high risk of certain medical conditions. Excessive intake of iron can be harmful. Thus, getting the appropriate dosage and duration for your child's health and well-being is also important.
What Can I Give My Child For Iron?
What Are The Best Supplements With Iron For Babies?
What Causes Low Iron In Kids?
What Is Iron Deficiency In A Child?
How Do I Know If My Child Needs Iron?
Are Bananas High In Iron?
What Are The 3 Stages Of Iron Deficiency?
Can Low Iron Affect A Child's Behavior?
Should Kids Take Iron Every Day?
What Nutrients Are Good For Anemic Children?

What Are The Side Effects Of Iron Deficiency In Kids?

Are Eggs High In Iron?

What Fruit Is Highest In Iron?
Last Updated on May 17, 2023 by Edwin Sinsona
DISCLAIMER
(IMPORTANT)
: This information (including all text, images, audio, or other formats on FamilyHype.com) is not intended to be a substitute for informed professional advice, diagnosis, endorsement or treatment. You should not take any action or avoid taking action without consulting a qualified professional. Always seek the advice of your physician or other qualified health provider with any questions about medical conditions. Do not disregard professional medical advice or delay seeking advice or treatment because of something you have read here a FamilyHype.com.