These days it's more important than ever to find the best laptops for kids. We've seen an event that has put children on laptops at much younger ages all around the world. Making sure children have the best laptop for kids their age is crucial for their success and helping them to feel confident and comfortable.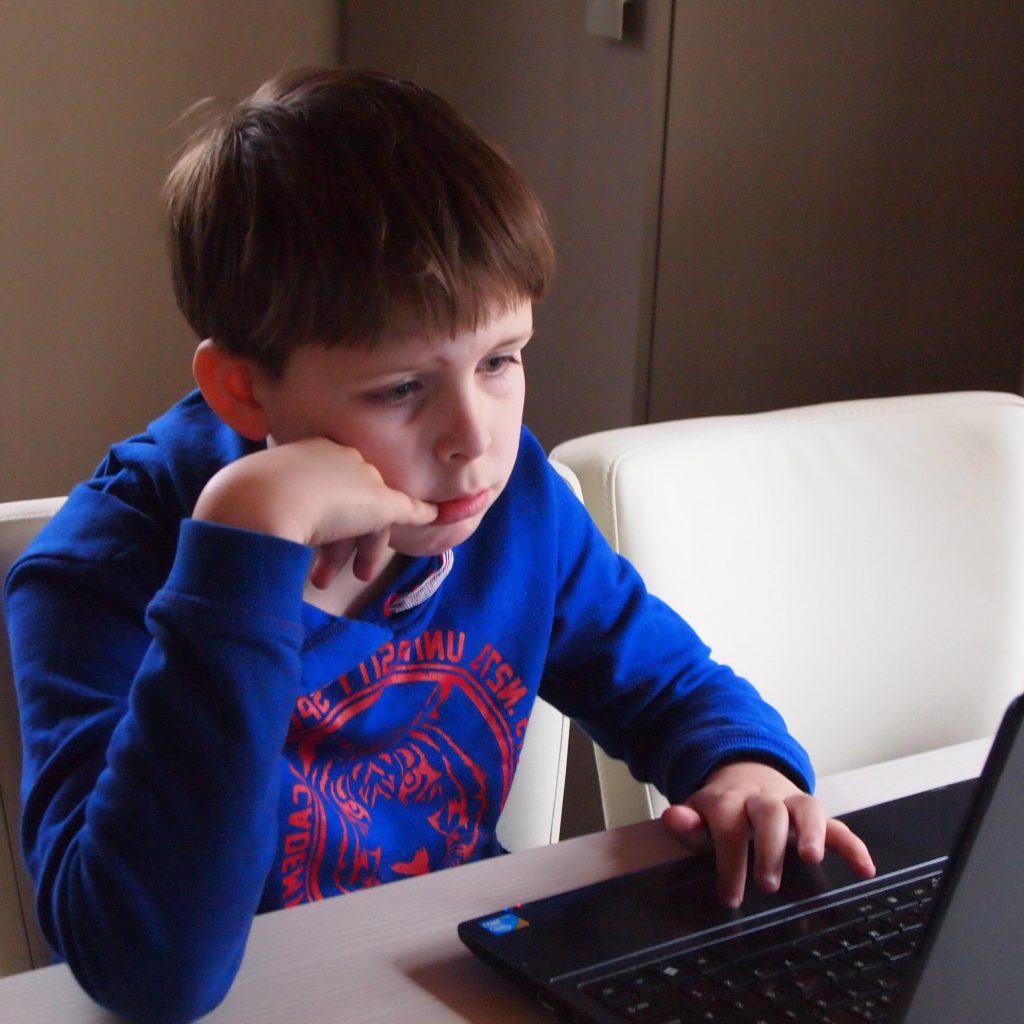 How do we choose the best laptop for kids in our homes? Are there some laptops that are better for older kids while others are more ideal for younger kids? You need to consider the age of the child, the needs of the student, the best functionality, and the features that will help kids get their school work and other projects done efficiently.
This article will help you figure out what features you should be looking for to get the best laptop for kids. We'll even look at a few good options for laptops that work well for children.
Features To Look For In A Kid's Laptop
There are differences in the way an adult would generally use a laptop and how a child would use that same piece of equipment. When you start looking at different laptop options for your kids, there are some features you should try to find that will make the computer a better choice for your child than some others.
Keyboard – Make sure the laptop has a comfortable keyboard. There are different kinds of keys that are made of softer materials. There are also different sizes of keys and various ergonomic designs. It's more important for older kids who know how to type to have a comfortable keyboard. For younger children, you want something that is easy to clean with a wipe.
Parental controls – The best laptops for kids will include plenty of parental controls so you can block content and monitor usage. 
Durable casing – Both younger and older kids can be pretty careless when it comes to taking care of things. Laptops can be kind of fragile. The best laptops for kids will have a very durable casing that can withstand some rough handling.
Microphone and web cam – Kids have been remote learning and doing other activities from home. The laptop they use at home will need to have a microphone and web cam for their virtual classrooms.
Kid-friendly software – There is plenty of software targeted at younger and older kids. Look for laptops that include this type of software with your purchase.
Colors and designs – You could have a lot of fun getting your child involved with choosing the best laptop for kids. Let them choose from different colors or fun patterns so they are more excited to use it.
Age appropriate functionality – The best laptops for kids who are quite young will have touchscreens. Children who are in the first few years of elementary school aren't likely very good at using a keyboard. A touchscreen will help them be more efficient when they're using the laptop.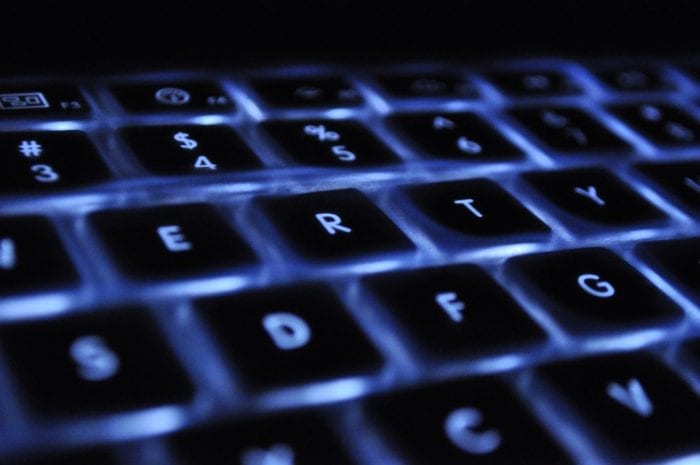 Let's Talk Money
Parents usually need to budget for things like laptops. You may be wondering how much you should spend on a laptop for your child. You most certainly need to decide how much you are comfortable spending before you start looking. Then you can rank features in order of importance and find a laptop that gives you what you want for the price you can pay.
When you start shopping around, you'll see that there is a pretty broad range of prices when it comes to laptops. You can find a very good quality laptop in the low $200s. However, there are also some that cost into the thousands. Something in the few hundred dollar range will work just fine for kids in elementary and middle school. If you're going to spend more than that, it should be for older kids who are in the late years of high school or college.
We have a few examples of some options for the best laptops for kids below. Maybe one of these will be ideal for your child's needs.
Best Laptops For Kids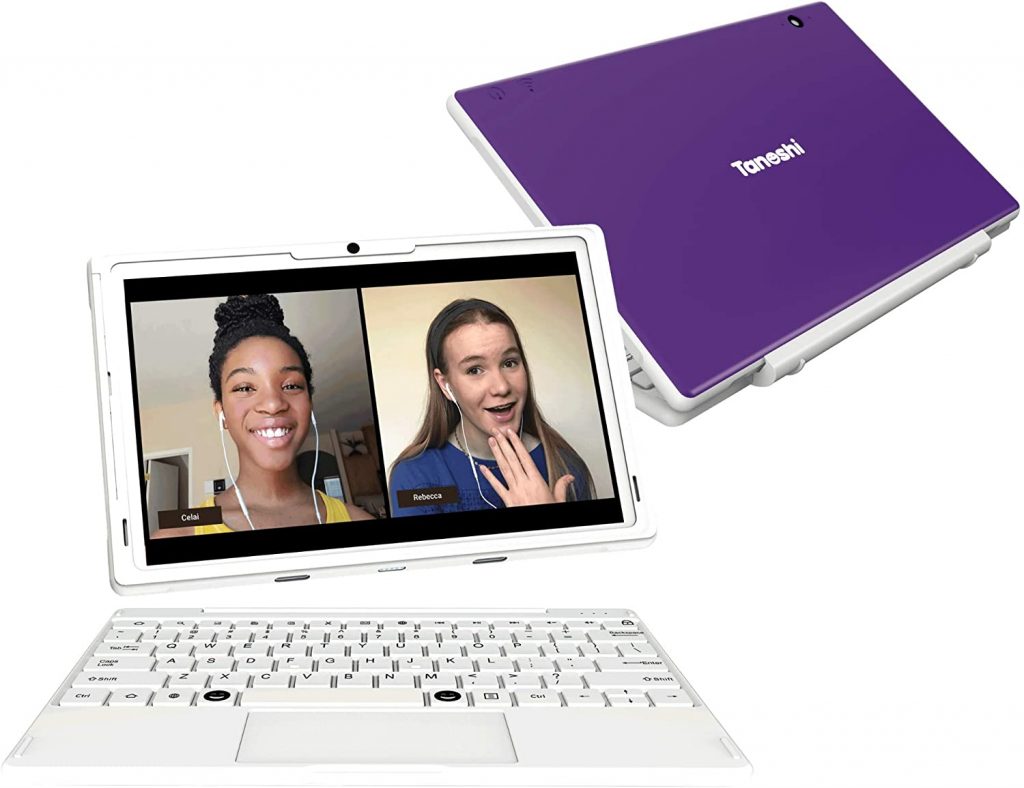 This one comes in two colors—blue and purple. The screen can be completely removed from the laptop so it can be used as a tablet, as well. It does have a microphone and web cam, as well as an audio jack for those all important headphones. There are educational apps included with your purchase, along with other programs that will help with distance learning, like Google Docs and Sheets. The laptop is an easy size for this age range to carry and the construction was designed with these ages in mind.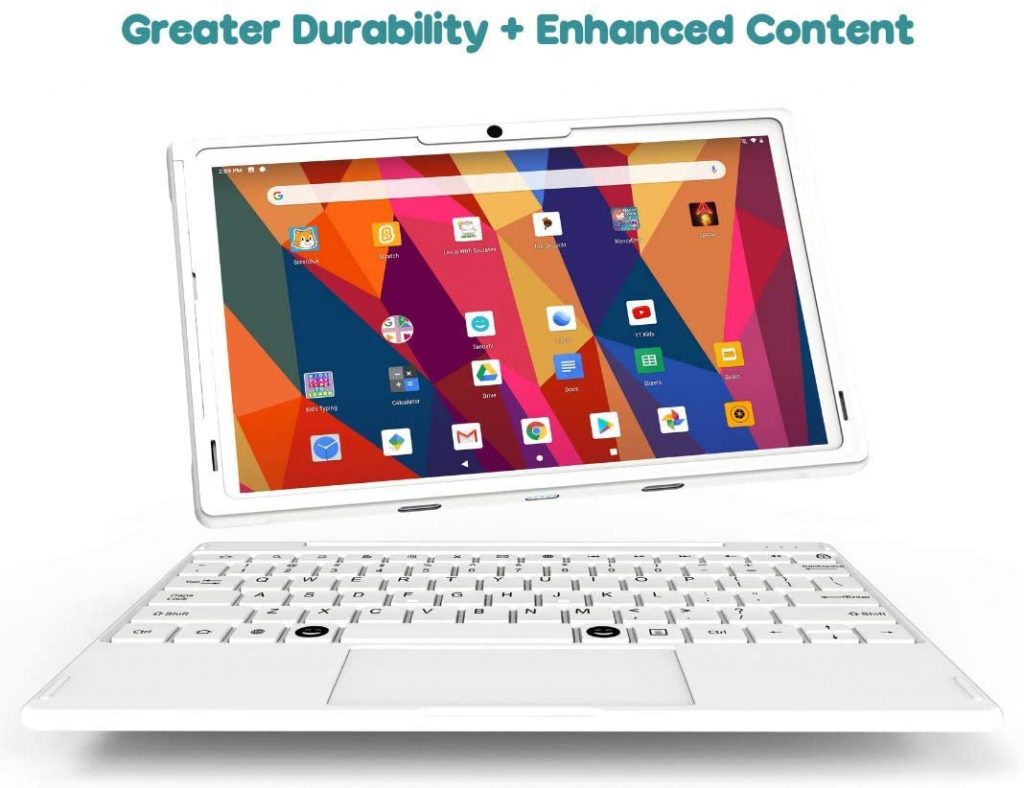 Pros:
Webcam has a sliding privacy cover
Google Family Link app included for monitoring activity
Many parental controls
Mom's Choice Awards recipient
Cons:
Limited color choices
Small screen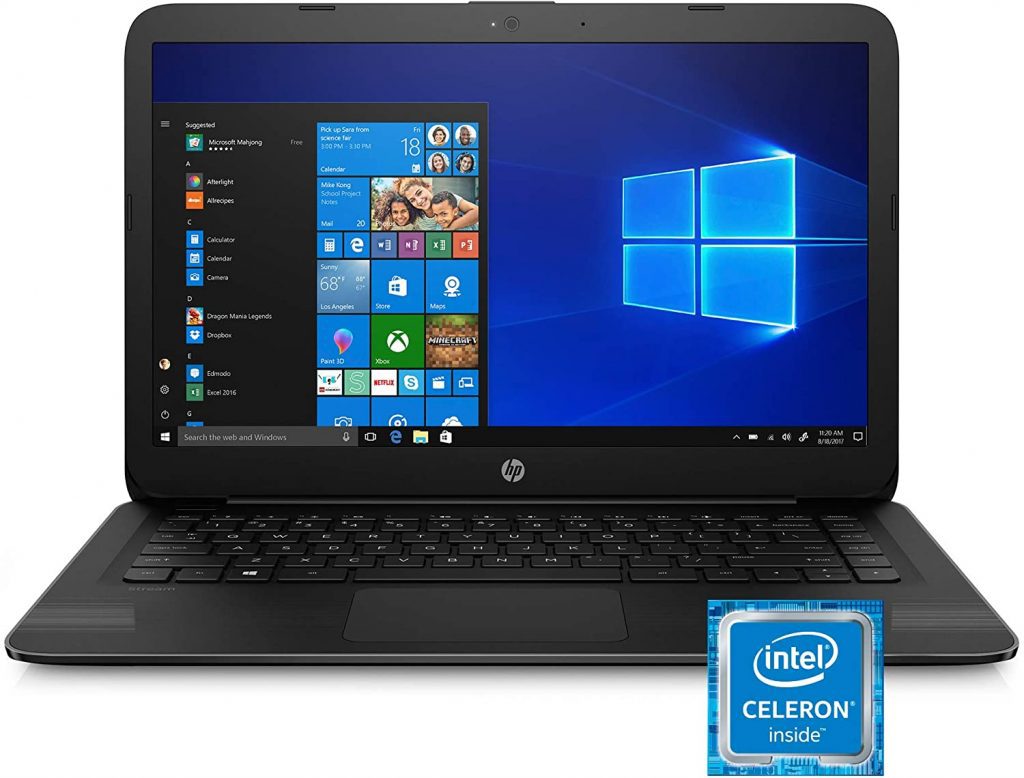 The HP Stream is for a slightly older crowd. Teenagers are the targeted audience for this one. It has an Intel Celeron N4000 Processor that allows kids uninterrupted performance when they're working on school assignments and makes it easy to flip over to streaming their favorite shows. There is a long battery life, it's easy to transport, and it comes in 4 fun colors. It's priced under $300, so it's affordable for many budgets.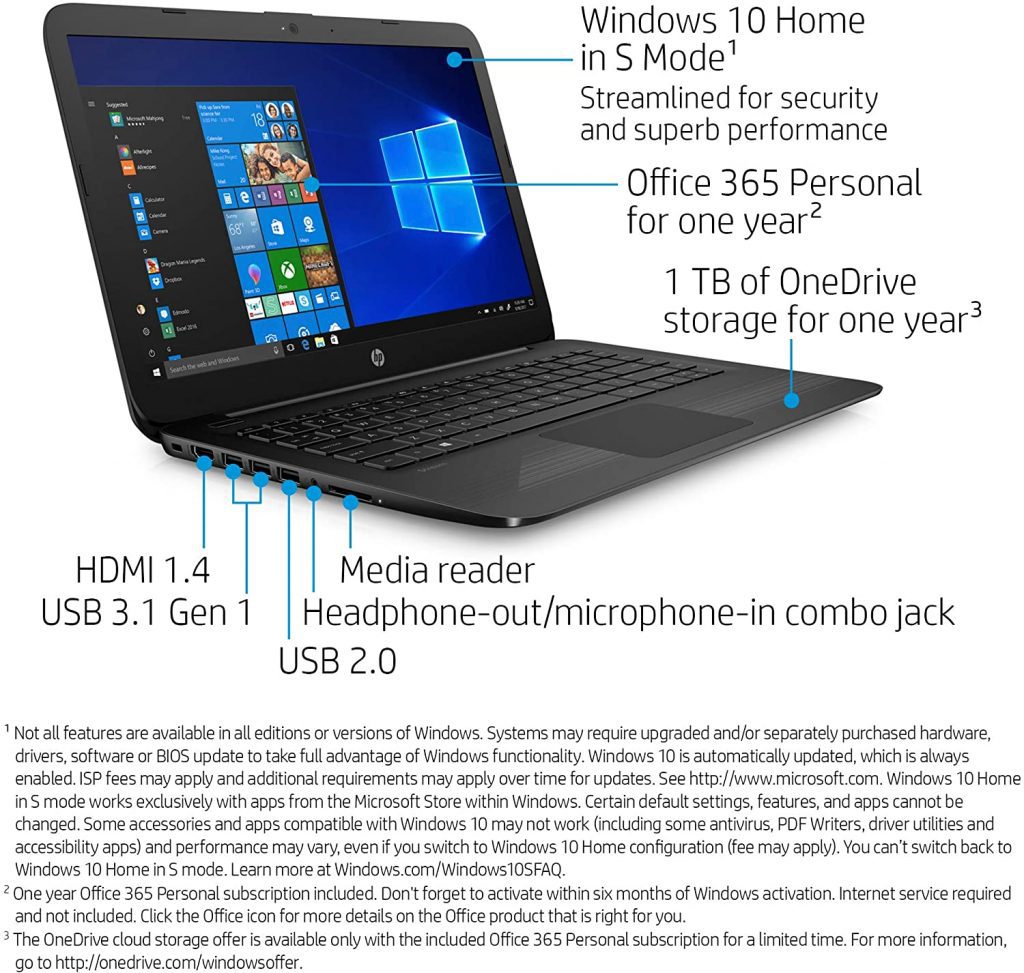 Pros:
Reliable WiFi connection
Made for flawless streaming
Lightweight and slim profile
Office 365 Personal included
Inexpensive
Cons:
Low memory
Some issues with sound quality
Not a touchscreen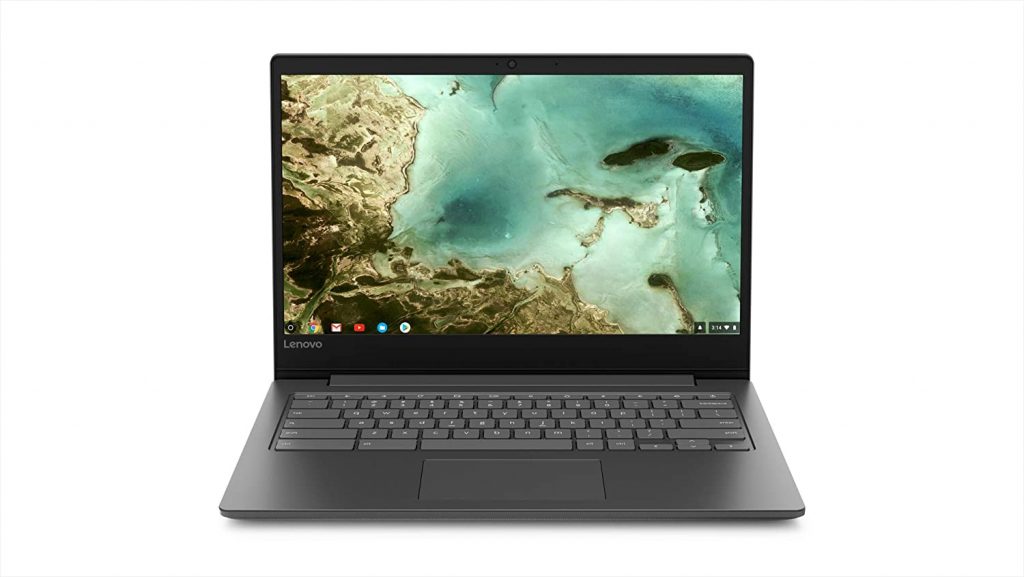 The Lenovo Chromebook touts itself as being fast and simple. That makes it an ideal choice for children who need things to be a little simpler and are often impatient. This laptop is also very secure so parents can have peace of mind. The display is high definition and is nearly edge to edge. The battery life is around 10 hours. There isn't an official setup either, so kids can log into a Google account and start using it straight out of the box.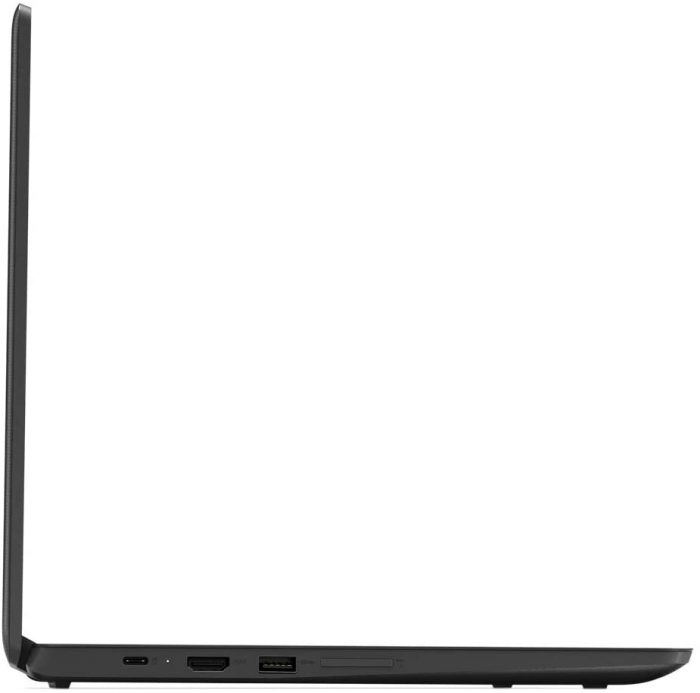 Pros:
Durable construction
Simple and easy to use
Built-in up-to-date security
Inexpensive
Powerful processing
Cons:
Low memory capacity
No touchscreen
Screen clarity isn't the greatest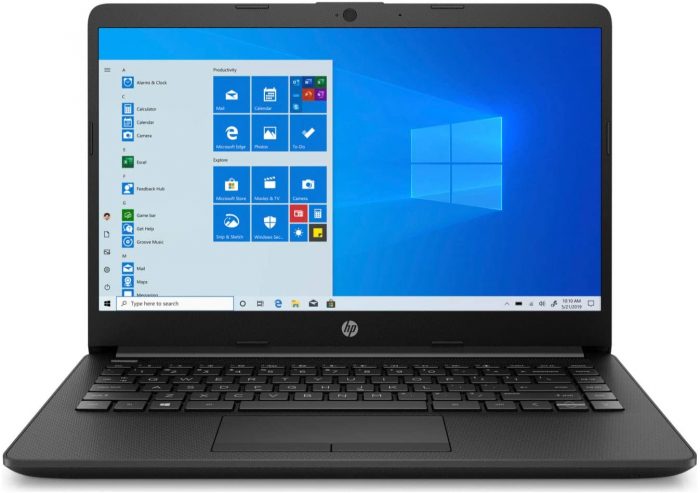 Here's another laptop that's better for older kids. This one has a lot going for it in terms of upgraded graphics that will be good for school projects, but also for gaming if you have a teen that likes video games. The connection is fast and the display is clear and crisp. It's a lightweight computer that can easily be transported to and from school. It has good reviews from many people who've purchased it and comes equipped with Windows 10.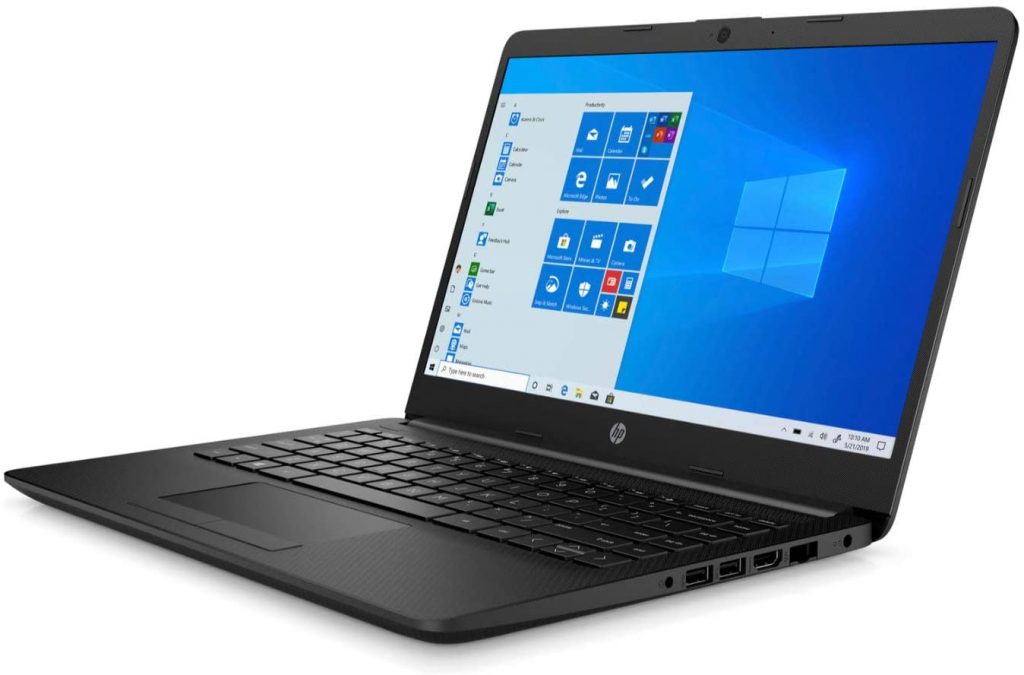 Pros:
Vivid display
Fast processing
Easy to carry
Affordable
Durable casing
Cons:
No touchscreen
Low memory capacity
Conclusion
Laptops for kids should fit the capabilities of their ages. Younger children will do better with touchscreens because the keyboard isn't right or them yet. Older kids may need faster processing and different kinds of programs included. For all children, it's important for the laptop to have good security programs included and some parental controls. Finally, something with good, durable casing is ideal, also, because kids aren't always gentle with their belongings.
FAQs:
What laptop should I buy for my child?
A good overall laptop is the Lenovo Chromebook S330 because it's simple to use.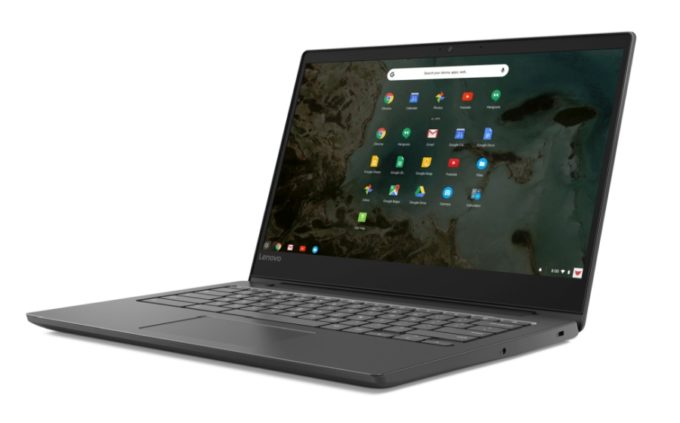 What is the best computer for a 7 year old?
Go with the Tanoshi Scholar Kids Computer. It's so easy to use and it doubles as a tablet with a touchscreen.
Should an 8 year old have a laptop?
An 8 year old may be looking to be more independent. Kids between the ages of 8 and 12 years old are usually ready to have their own laptop.
Should I get my child a Chromebook or laptop?
Younger children will find the Chromebook's functionality to be much simpler than the other laptops. There is no setup either. You can easily get started with just logging into a Google account.
Should I get my child a laptop or tablet?
A tablet can work in some cases. Young children do well with a touchscreen. As they get older, you can even add a keyboard to use with the tablet. However, there are some functions you can do on a laptop that a tablet isn't capable of doing.
Should a 9 year old have a laptop?
At 9 years of age, many kids are responsible enough to have their own laptop. Make sure to get them one with plenty of parental controls.
At what age can a child start using a computer?
Children as young as kindergarten can start to use a computer to perform simple functions. However, it's not something they are really ready for until somewhere between 8 and 12 years old.
What's the difference between a laptop and a Chromebook?
Chromebooks are laptops, they just run on a different operating system—Google Chrome. They are simpler in their ability to browse, therefore, they're ideal for young students.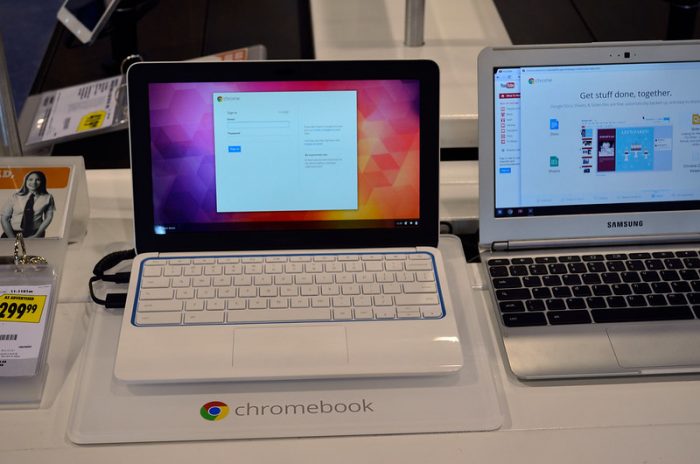 What laptop is good for an 8 year old?
A Chromebook is good for an 8 year old or the Tanoshi Scholar Kids Computer.
What are the disadvantages of a Chromebook?
For older kids they may be too simple in their functioning. They are not touchscreen either, so that makes it hard for very young children to use them. Other than that, the clarity of the screen isn't the highest of quality. 
Disclaimer: FamilyHype.com (Family Hype & FamilyHype) is a participant in the Amazon Services LLC Associates Program, an affiliate advertising program designed to provide a means for sites to earn advertising fees by advertising and linking to Amazon.com.
DISCLAIMER
(IMPORTANT)
: This information (including all text, images, audio, or other formats on FamilyHype.com) is not intended to be a substitute for informed professional advice, diagnosis, endorsement or treatment. You should not take any action or avoid taking action without consulting a qualified professional. Always seek the advice of your physician or other qualified health provider with any questions about medical conditions. Do not disregard professional medical advice or delay seeking advice or treatment because of something you have read here a FamilyHype.com.