Summer vacation is supposed to be a time of relaxation, fun, and adventure. It's also supposed to be an opportunity for personal growth and reflection. So it's important that we make sure we bring the right things with us on our trip.
It's easy to get lost in the details when preparing a summer vacation packing checklist, but it's important to remember that most of your essentials will likely be provided by your hotel or resort. So make sure you don't over-pack and leave room for fun! One of the best ways to save more on a summer vacation is to make sure that your things and finances are well allotted and organized so you won't have to spend too much. If you're wondering what to pack for your summer vacation, just carry on, here's a summer vacation packing list to help you plan.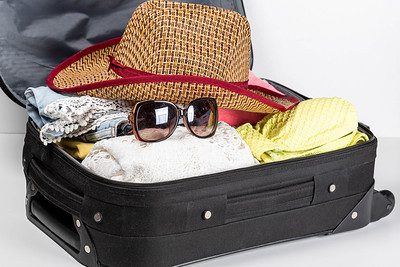 Tips On How To Pack For Summer Vacation
Make a color palette first if you're attempting to save space so that you don't have to wear as many different outfits. Coral and orange may be the colors of choice for your summer getaway this year. You may also go with a more muted palette of tans, whites, and browns.  You can simply mix up your outfits if you keep to a color scheme. We also appreciate the notion of focusing on your accessories rather than your clothing, such as a stylish pair of earrings or a bright pair of sunglasses.
During the summer, when clothing isn't as bulky as it is in the winter, it's easy to bring too much. However, one of our most crucial pieces of summer vacation packing checklist advice is to avoid crowding and cluttering your luggage. It's not a good idea (even if there's room for it) to go on a trip feeling swamped by your dress options. Consider what you'll need instead, and just bring a selection from your best summer dresses for women, such as swimsuits, coverups, shorts, sundresses, socks, underwear, and pajamas. It's even better if your overnight spot includes a washer and dryer.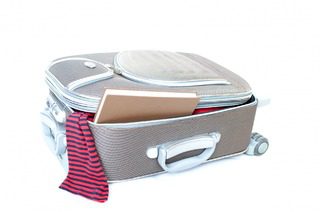 Make use of multi-purpose bags
A multipurpose bag is a must-have for your summer travels. An additional tote is convenient because it can be rolled up and stored in your luggage. On your trip back, you can use it to hold any mementos you've collected along the road. Plastic bags are a must for preventing sunscreen and other liquids from leaking.
The morning of your return flight, you may find yourself in a pickle if you took a swim in the water. If you pack your suitcase with a wet swimming suit, you can bet the rest of it will get wet. Make reusable bags a part of your summer vacation packing list this time around. Wet bathing suits, sunblock, and tanning oil can all be stored in "bikini bags," as they're commonly referred to.
Summer Vacation Packing Checklist
When it comes to packing for the summer, it's best to keep your shoes to a minimum, even for style-conscious travelers. There are countless styles of shoes for both men and women, from wedges to sneakers to loafers to flats to heels. In the event that you can't, stick to three pairs of shoes: one pair of flats or flip flops, one pair of stylish shoes, and one pair of athletic shoes. Bring only two pairs of shoes that aren't too heavy, and wear the third pair on the flight. As an adept packer, you'll gain added points if your flip-flops, flats,  or activewear footwear can serve as your fancy shoes.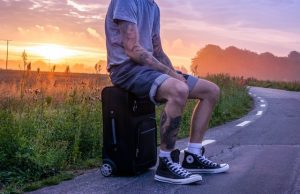 Our favorite t-shirts are those that can do more than just keep us cool in the summer. Consider packing several pieces of clothing that you can both wear while hiking and when out the town. You may wear the same tee on a hot trek or work out the next day by layering it with a denim jacket or a light jacket in the evening. In addition to being easy to wrap and pack, t-shirts are a great way to save storage without worrying about creases. Roll your garments instead of folding them and put them in luggage cubes for neatness and ease.
Cover-Ups and Bathing Suits
In order to get the most out of your swimming suit and cover-up, you should plan beforehand. Good board shorts for men are also appropriate to wear to lunch. They can be used for hiking, swimming, and even eating a cheeseburger in the afternoon. It's easy to wear a fashionable one-piece with high-waisted shorts as a nice daytime look. This not only saves space in your luggage but also keeps your clothing clean and fresh for the evening. Cover-ups are an option, but make sure you choose something you'll feel comfortable in at the beach as well as out to eat. Dresses that can be worn over a swimsuit but are still appropriate for an evening out are the ideal items to bring with you on your trip.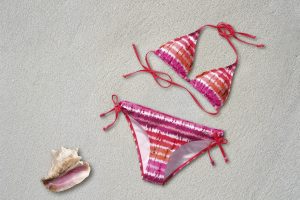 Wearing a maxi dress while on vacation is a simple and effortless way to appear stylish. During the day, you can go make-up-free, with your hair in its natural state, and wear sandals to dress it down. If you're going out for dinner or a night on the town, you may still wear the same outfit with a stylish pair of earrings, bright lipstick, and high heels. We also appreciate that you're good to go with just one piece of clothing! To reduce space in your suitcase, go for a lightweight cloth instead of a more cumbersome two-piece costume.
A tote bag provides ample storage for your daily essentials without sacrificing fashion. Tote bags with zippers are perfect for traveling since they provide protection and prevent your belongings from spilling out. With a water bottle, book, sunglasses, keys, phone, and other items to tote to the beach or pool, you'll be glad you have the extra room and an accessory that goes well with your attire.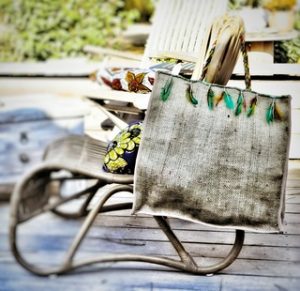 When it comes to summer vacation packing checklist attire, nothing beats the classic summer hat. Find a hat before your vacation so that you don't waste time on vacation looking for it and eventually wind up with a hat you don't like as much.
Other Items to Consider
Be sure to pack your bathing suit and have it folded well to save space. Assuming you are packing for a trip, you will need a suitcase to put your clothes in. A carry on bag is also a good idea to bring on the plane with you. This can hold your essentials, such as your toiletries and a change of clothes in case your luggage gets lost. Prepare some packing cubes, a reusable water bottle, and an additional water bottle to stay hydrated if the destination has warm weather. Also, if you intend on doing a lot of outdoor activities, make sure you carry on wet wipes, insect repellant, eye drops, and another water bottle.
Keeping eye drops in your bags will help you carry on when your eyes become irritated by a variety of pollutants. There will be difficulties on your next getaway, but the way to keep going is to not be influenced by so many things and to not let anything negative to get in the way. Just carry on with your plans but double-check everything especially your packing list. A checked suitcase might save the day or ruin it.
Choosing to stay hydrated at all times is vital for a relaxing and comfortable trip, especially if you are using hiking boots and other hiking gear as it becomes difficult to walk on muddy and slippery ground. If, on the other hand, you are taking a next trip to the beach, bring beach towels and flip flops, as well as some eye drops in case you get too much salt water in your eyes. There are also other next getaway vouchers that you can use as part of your packing list for your next trip to give you ideas on what to bring and what to do.
Your next trip to many other countries should be full of fun and wonderful memories, which is only doable if you have your summer packing lists ready. If you want to travel abroad, be sure you have travel insurance alongside with your emergency contacts. Having a travel tips with you is a terrific way to get at your travel destination securely and easily. These must-have trip tips and packing list should be on your next getaway.
FAQs
What do you think of our summer vacation packing checklist? Bookmark the Family Hype page for more vacation tips!
Is there anything I shouldn't pack for summer vacation?
What are some essential items to pack for a summer vacation?
How can I pack light for a summer vacation?
What are some good tips for packing for a summer vacation?
What should I pack for a summer beach vacation?
What are some packing hacks for a summer vacation?
What should I pack for a 7 day summer vacation?
What should I pack for a 10 day summer vacation?
What should we not forget in summer vacation?
What should I pack for a summer trip for a month?
How many outfits for 7 days?
How do I prepare to pack for vacation?
How do you pack smartly?
What is not allowed in a carry-on bag?
Is it better to roll or fold clothes in a suitcase?

Last Updated on April 13, 2023 by Bernadine Racoma
DISCLAIMER
(IMPORTANT)
: This information (including all text, images, audio, or other formats on FamilyHype.com) is not intended to be a substitute for informed professional advice, diagnosis, endorsement or treatment. You should not take any action or avoid taking action without consulting a qualified professional. Always seek the advice of your physician or other qualified health provider with any questions about medical conditions. Do not disregard professional medical advice or delay seeking advice or treatment because of something you have read here a FamilyHype.com.