The summer holiday is a time when many people have time to relax and recharge. It's also the time when some people decide to take up a new hobby or learn something new.
But how can you have a summer holiday on a budget? Here are some of the top tips to save money to help you enjoy your summer without breaking the bank.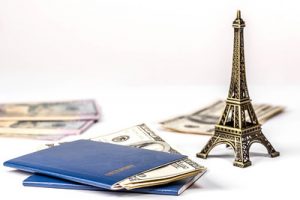 Source: flickr.com
What Is The Budget And What Does It Mean?
One of the best ways to save money is to know your budget. According to Value Penguin, only a few households in the United States declare their annual vacation costs, which represent around 2% of all household budgets. There are two distinct groups of Americans when it comes to leisure travel: those who hardly ever go on a vacation and those who spend, on average, $4,700 year on vacation.
It cost less than $500 to fly domestically in 2005, and the average trip lasted for four nights. The daily cost of their travel is $144. The average cost of a 12- to 13-night vacation abroad in 2013 was $3,250. That's between $241 and $271 each night. Until 2005, this amount was just $2,000 per year. Another incentive to purchase travel insurance in order to prevent financial losses is the continuous rise in costs.
A study of statistics from hotels.com found that the typical hotel room in the US costs $141 per night. According to other studies, booking a room through an online platform like Airbnb is typically less expensive than booking a hotel room.
Overall, Americans spend an average of $33 per day on food when on a vacation within the U.S. In aggregate, more than 80% of that amount is spent in restaurants. Each trip day, fun vacationers spend about $27 at restaurants and about $6 on the food they prepare themselves. On international trips, people spend just a little bit more on average, about $35 per day, with nearly 90% of those funds devoted to restaurant meals, especially if they have kids.
 Tips For Summer Vacation On A Budget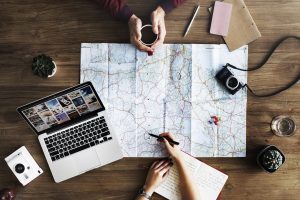 Source: negativespace.co
On top of the list of the best ways to save money during your vacations is to plan ahead. Make your travel arrangements as soon as possible for summer vacation on a budget. Check out the best summer vacation rental destinations for more information. Your journey will cost more if your travel date is closer to your departure date. To determine how much of your holiday budget you can spend on entertainment and activities, it's best to get the important decisions out of the way as soon as possible.
Setting a budget is among the first tasks you should do while planning your summer trip. Whether you're on a solo trip or with a family for fun, this will help keep your costs in check. You should include your kids in the budgeting process if you plan to go on a family trip. Provide kids a daily stipend so they can buy their own treats rather than spending all of their money on souvenirs and ice cream. As a bonus, your kids will learn the value of a dollar as well as how to manage their own finances while having fun.
If you make a portion of your money unreachable for spending, it will just be that inaccessible. Having special savings account for your travel fund is a simple method. Because they are no longer visible, people tend to forget about them. Transfer funds automatically through your bank. You can set up an automatic transfer of a certain amount.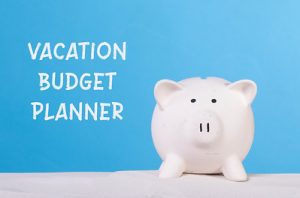 Source: flickr.com
Sometimes using a credit card has a bigger advantage than using cash. All purchases made with your trip rewards credit card will earn you points or miles. This is one of the perks of dealing with a credit card company. Although some rewards cards offer a flat rate of points for all transactions, many cards offer discounts and best deals and improved benefits for purchases made in certain categories. While you can earn 1X points or miles on all transactions, you can earn more in some categories.
For each dollar you spend using your credit card company, you receive a set amount of travel points. The card and the transaction will determine how many points you get for every dollar spent. As an illustration, a card might offer 3 points for every dollar spent on travel or hotel stays or rental cars while only offering 1 point for every dollar spent on all other permissible transactions.
Make an effort for a little digging to find the best offers and discounts for rental car prices or hotel stays on various sites. You may save money on anything from hotels to airlines and trains if you use their third-party sites to book them. USA Today recommends Travelocity, Travelzoo, Airfarewatchdog, Google Flights, and Kayak as some of the best places to search for cheaper travel deals and discounts. Look for travel, car rental, and hotel discounts on your wholesale club's website if you're a member for better saving. For example, check out Groupon to discover what deals are offered in your vacation destination. Keep in mind that you may be eligible for group saving through your company.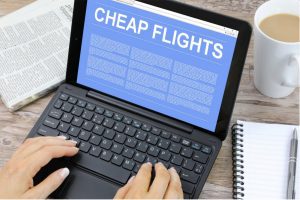 Source: pix4free.org
When you spend time with people that are close to you, you create the best memories of summer vacation on a budget. Avoid paying for an expensive hotel room with cash by staying with friends and splitting the expense of the rental, for example. Because you will not have to eat out every meal, you can save a lot of money while on vacation. And, of course, the wonderful memories you'll make while staying in leased space with loved ones are well worth the cost.
Get a Side Hustle and Cut Expenses
Even though she only worked a few hours per week, the part-time jobs she took on during the school year let her save up for a pleasant summer getaway. If you're able to work a few extra hours a week, you may use that money to pay for your travels.
Let's say you must save $50 a week to finance a fun vacation. You may save $20 a week by not buying a $4 latte each day but instead preparing your own coffee at home. If you usually go out for lunch, you can save up to $10 a day by bringing your own food. No desserts, no dining out, and no movies are all options. Is there anything else you could go without in the next few weeks till you go on vacation? If you're looking to save money for your summer vacation, packing homemade lunch with summer-themed snacks like fruit skewers, sandwiches, and pasta salads are great summer vacation lunch ideas to cut costs while still enjoying delicious and nutritious meals.
What summer vacation on a budget tips do you have? Bookmark the Family Hype page for more vacation tips.
FAQs
How can I save the most money on vacation despite foreign transaction fees?
How can I save 100 in a month in a foreign country?
How do you budget for a summer trip next vacation?
How do I save for 6 months of vacation expenses?
How much do I need to save a week to get 10000 in 6 months for my next trip?
How can I save $1000 in 6 months?
Whats the advantage of knowing the 30 30 30 rule in advance?
How can I save up to $10000?
How can I save an extra 300 a month?
How can I save $5000 in 100 days?
How can I save extra money for vacation?
What's the 30 day rule with money?
How much should I save for a 7 day vacation?
What is the 70 20 10 Rule money?
Is 5000 good to vacation?
Last Updated on May 14, 2023 by
DISCLAIMER
(IMPORTANT)
: This information (including all text, images, audio, or other formats on FamilyHype.com) is not intended to be a substitute for informed professional advice, diagnosis, endorsement or treatment. You should not take any action or avoid taking action without consulting a qualified professional. Always seek the advice of your physician or other qualified health provider with any questions about medical conditions. Do not disregard professional medical advice or delay seeking advice or treatment because of something you have read here a FamilyHype.com.