Do you like french fries but wish there was a way to reduce the amount of bad fat and calories they contain? If this is the case, then you should experiment with making them in your air fryer. Cooking food by using an air fryer is an excellent approach to avoid adding additional calories or fat to the dish. In this article, we will cover the many types of frozen french fries that work well in air fryers. In addition to that, we will provide you some advice on how to properly prepare the best-frozen fries in your air fryer each time.
Why Using An Air Fryer Is A Far Better Option Than Cooking Frozen French Fries In The oven
Air fryers are a fantastic method to prepare frozen french fries since they allow the food to be cooked without adding any more calories or fat to the dish. The food is cooked rapidly and uniformly in an air fryer because the air fryer works by moving hot air around the food while it cooks. This translates to the fact that you are able to enjoy tasty air fryer fries that are perfectly crisp without having to worry about the calories and fats that come along with them.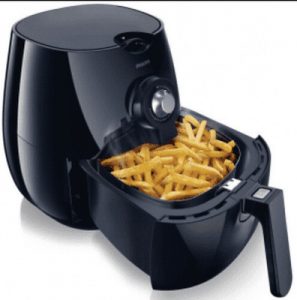 Additionally, using an air fryer is a pretty simple process. Put your frozen fries in the basket, adjust the temperature, and then step back and let the machine do its work. Air fryer fries that are completely cooked and ready to eat will be available for you to consume in just a few minutes.
Another wonderful benefit of air fryers is that air fryers do not fill the kitchen with the aroma of fried food while they are in use. You should not be concerned about the odor of your home being comparable to that of a fast food business! The use of your air fryer will maintain the clean and pleasant odor of your kitchen.
Last but not least, air fryers may be purchased for a reasonable price. You should be able to buy an air fryer for around $30, which is an excellent bargain for a kitchen equipment that will assist you in eating more healthfully. If you want to cook your frozen french fries in a method that is both best for you and tasty, then investing in an air fryer is the best choice for you.
Helpful Tips For Cooking French Fries
To guarantee that your air-fried frozen french fries turn out delicious each and every time, here are a few helpful tips: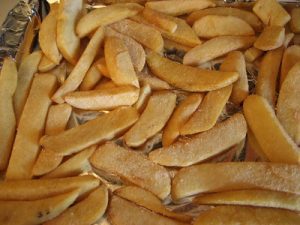 Before adding the fries, you need first preheat your air fryer. They will cook more evenly this way, and there will be less chance of them sticking to the basket.
Coat the basket with a nonstick frying spray or a thin layer of oil. Additionally, this will aid minimize sticking and ensure that the cooking is even.
Cook the air fryer fries in tiny batches so that there is plenty space for air to flow around them. If there is too much food in the basket, the air fryer fries will be mushy and uneven.
To ensure that the food is air fried evenly during the process, shake the basket a few times.
Towards the conclusion of the cooking time, be sure to check on the fries very often to avoid them from burning.
If you follow these guidelines, you can be confident that your air-fried frozen fries will turn out flawlessly every time. Therefore, there is no need to feel guilty about indulging in air-fried frozen fries!
These Frozen Fries Are Ideal For Use In An Air Fryer
When it comes to selecting the best air fryer french fries, there are a few factors you should keep in mind. The first thing you need to do is check to see whether the fries are produced entirely from of actual potatoes. The next thing you should do is search for french fries that have a consistent cut and a thicker slice. These will offer you the most uniform cooking and the finest possible outcomes. Finally, stay away from any french fries that have a batter or breading coating on them. These things have the potential to make the air fryer fries grow mushy and cling to the basket.
The following are some of our best picks for frozen fry brands that perform very well when cooked in an air fryer:
Alexia Crispy Flavored French Fries
Aviko SuperCrunch Fries
Farmwise Veggie Fries
Seasoned Fries at an Affordable Price
Extra Crispy Ore-Ida Fast Food Fries
Simple Cut Fries Prepared in an Air Fryer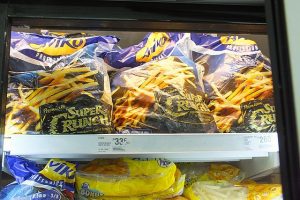 If you're in the mood for some air-fried fries the next time you shop for convenience foods, check out one of these air-fryer brands.
Recipes You Can Add With Your Air Fried French Fries
If you're searching for some mouthwatering dishes to prepare with your air-fried frozen french fries, you've come to the right place. The following are some of our personal favorites:
Air-Fried Parmesan Fries: These fries are breaded in a delicious and cheesy Parmesan coating before being air-fried to perfection. If you want to make them into an extra special treat, serve them with your favorite dipping sauce.
Cajun Air Fried Fries: Before they are air fried, these fries are coated with a combination of spicy Cajun seasonings and then air fried. When served with ranch dressing or blue cheese dip, they may double as a delicious appetizer as well as a side dish.
Buffalo Chicken Fries: These chicken tenders are first fried till golden brown, after which they are dredged in spicy sauce and then fried again. They make a delightful and simple supper when served on a bed of air-fried french fries.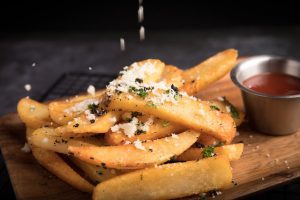 Air frying is a fantastic method for cooking meals that does not need the addition of additional fat or calories, and it is also quite simple to use. Put your frozen fries in the basket, adjust the temperature, and then step back and let the machine do its work. Fries that are completely cooked and ready to eat will be available for you to consume in just a few minutes.
These are just some of the numerous wonderful choices that may be made from among the selections that are offered. You should not be afraid to test out a few various brands before settling on your preferred one. We really hope that you had a good time reading this blog article on the superior frozen fries that can be prepared in an air fryer. Make it a point to return here soon for more helpful htips and delicious recipes.
Frozen Fries for Air Fryer
Frequently Asked Questions
Last Updated on November 18, 2022 by De Guzman
DISCLAIMER
(IMPORTANT)
: This information (including all text, images, audio, or other formats on FamilyHype.com) is not intended to be a substitute for informed professional advice, diagnosis, endorsement or treatment. You should not take any action or avoid taking action without consulting a qualified professional. Always seek the advice of your physician or other qualified health provider with any questions about medical conditions. Do not disregard professional medical advice or delay seeking advice or treatment because of something you have read here a FamilyHype.com.