Though it seems like most households are going to very large screen TVs these days, there's still a need for smaller ones too. 40 inch TVs make great additions to bedrooms, outdoor spaces, offices, dorm rooms, and even kitchens or bathrooms. And the really cool thing about this size TV is you can find the best ones for some pretty cheap prices. Some of the best cheap TVs are less expensive because they're smaller.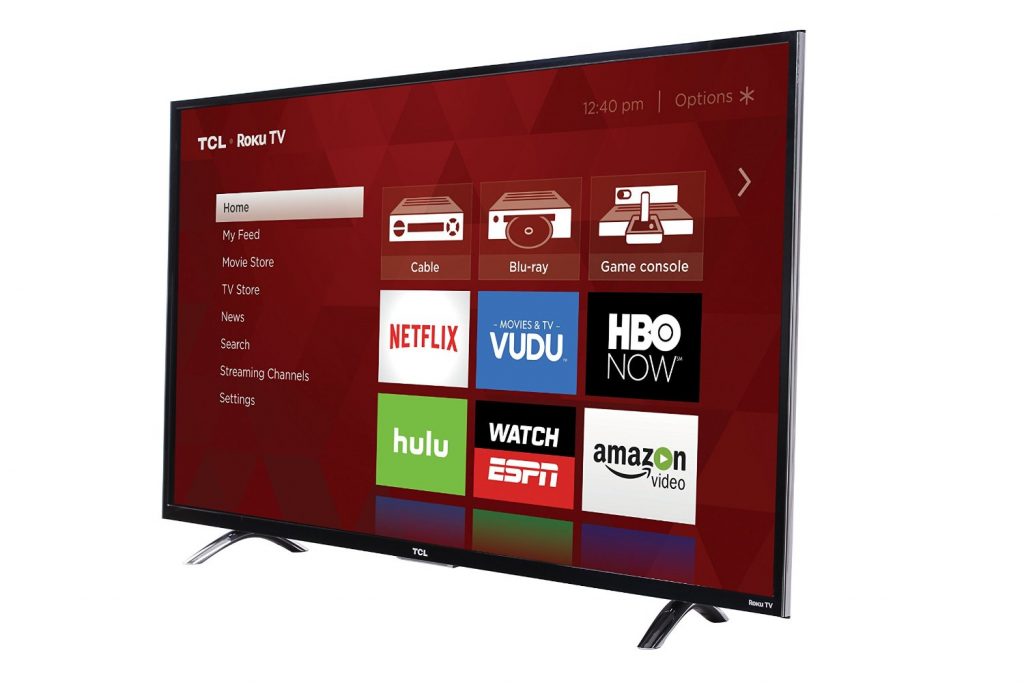 So, how do you choose the best 40 inch TV? Make sure the screen has 4K resolution and is compatible with HDR. If you subscribe to streaming services, go with a smart TV. You'll want to choose the operating system, in this case. Look for plenty of inputs and outputs and their placements. Also, choose the display type you want—QLED, LCD, or LED. Wrap everything up in the price that fits your budget.
Let's get straight to it and look at some of the 40 inch TVs available right now with their pros and cons. A little further down we'll get into the details of what you'll want to look for.
Best 40 Inch TV Options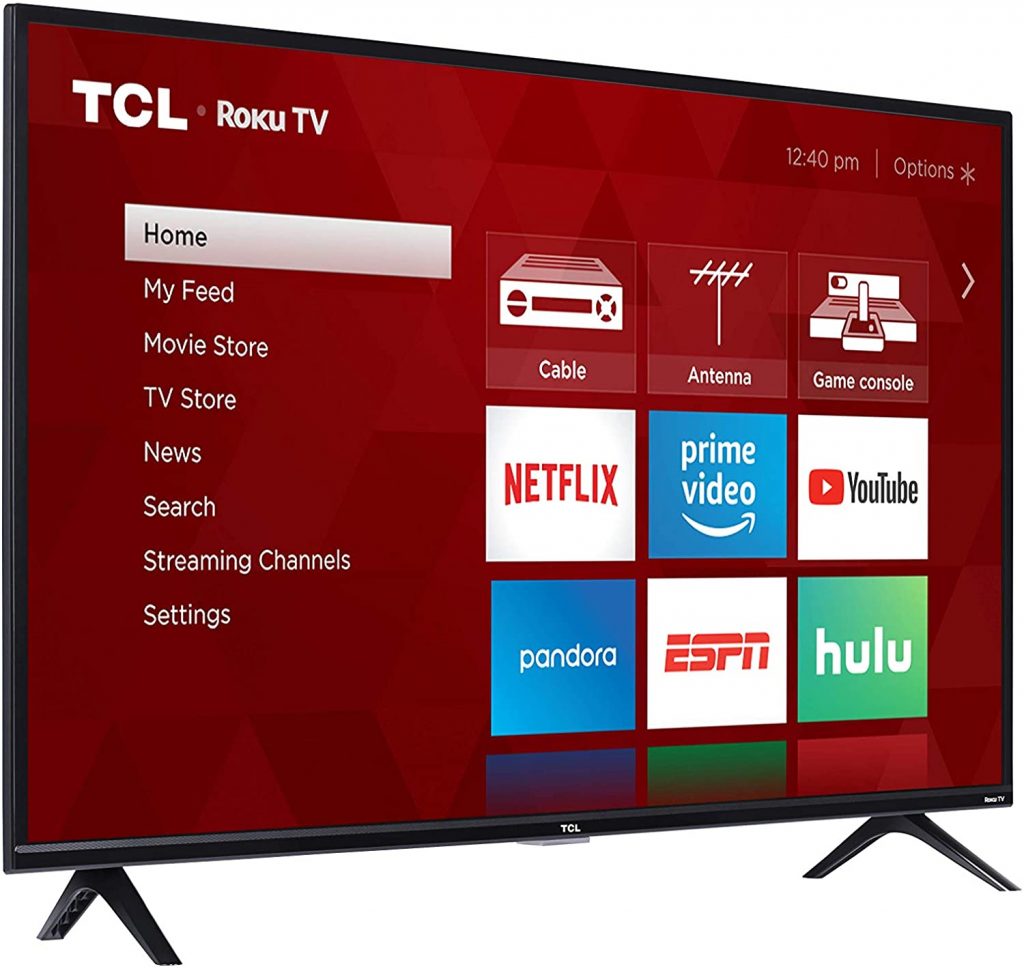 Just a couple hundred bucks can get you this smart Roku TV from TCL. You can control the TV with Alexa or Google Assistant. It has full HD resolution, so the picture is sharp with clear details. It has a 60Hz refresh rate that is ideal for gaming and fast moving pictures. You won't get that motion blur that's seen on some TVs. This has an LED display that is lit directly from behind. It also includes 3 HDMI ports, a USB port, a headphone jack, and an optical audio output.
Pros:
Highly affordable
Super sleek and thin design
App allows you to turn phone into remote
Weighs less than 20 lbs. 
Interface is easy to use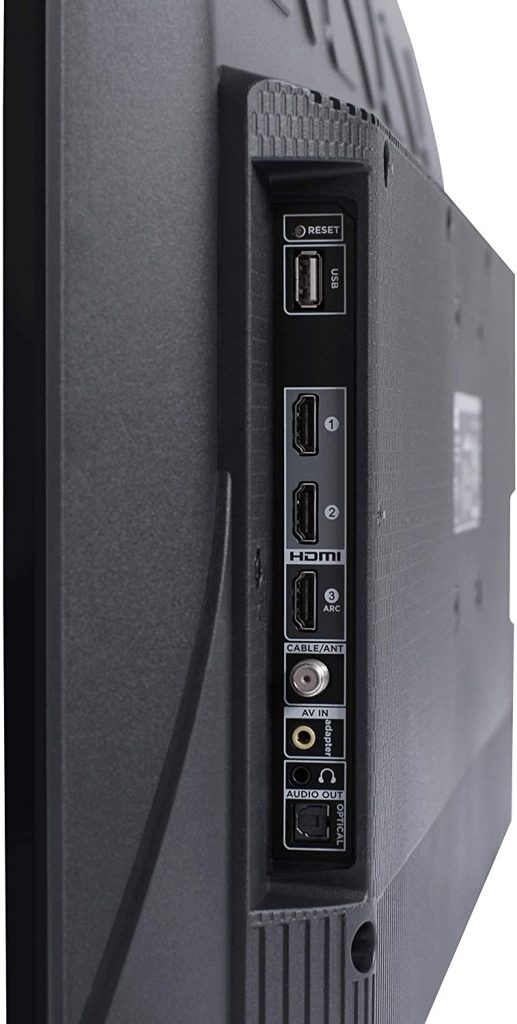 Cons:
Loss of picture quality when viewing from different angles
Not the best sound quality
USB port can be hard to access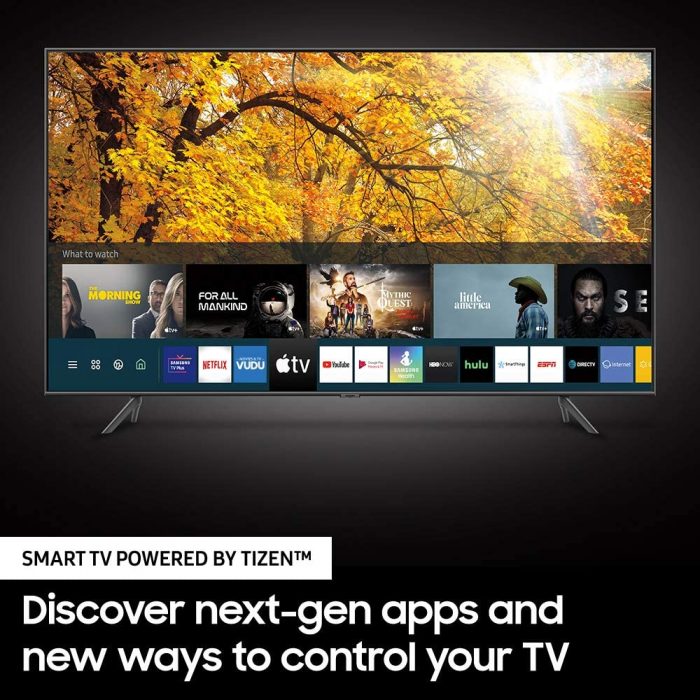 This one is slightly larger than the last and comes at a slightly higher price point. The Class Crystal has a powerful crystal processor that works with the AI upscaling technology to always give you the best picture possible. The TV has connections for HDMI, USB, and ethernet. It's Bluetooth and WiFi enabled. You get a refresh rate of 60Hz. This is an LCD display that's equipped with HDR, too. It's lightweight, at less than 20 lbs. with super thin bezels for optimized viewing area.
Pros:
High quality picture
Sleek design
Vibrant bright colors
Easy setup
Affordable price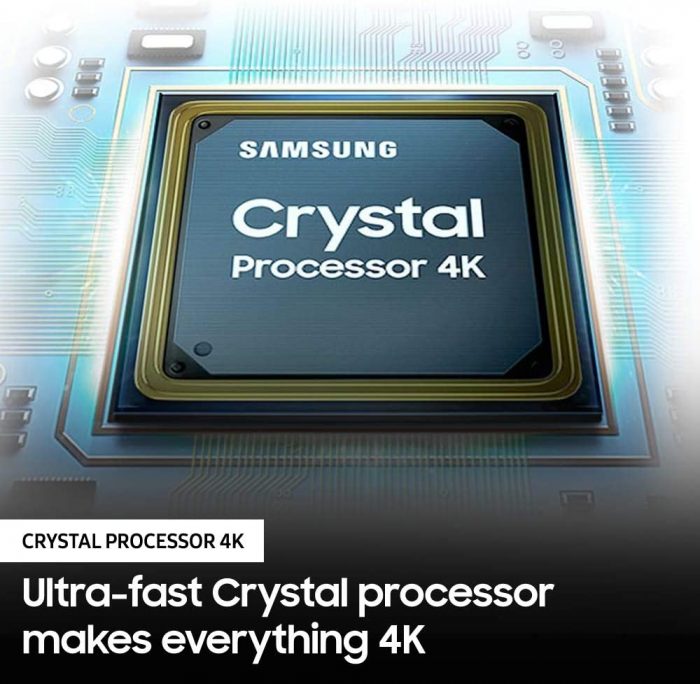 Cons:
Mounting instructions aren't great
Screen is prone to glare
Connections aren't easy to get to if TV is mounted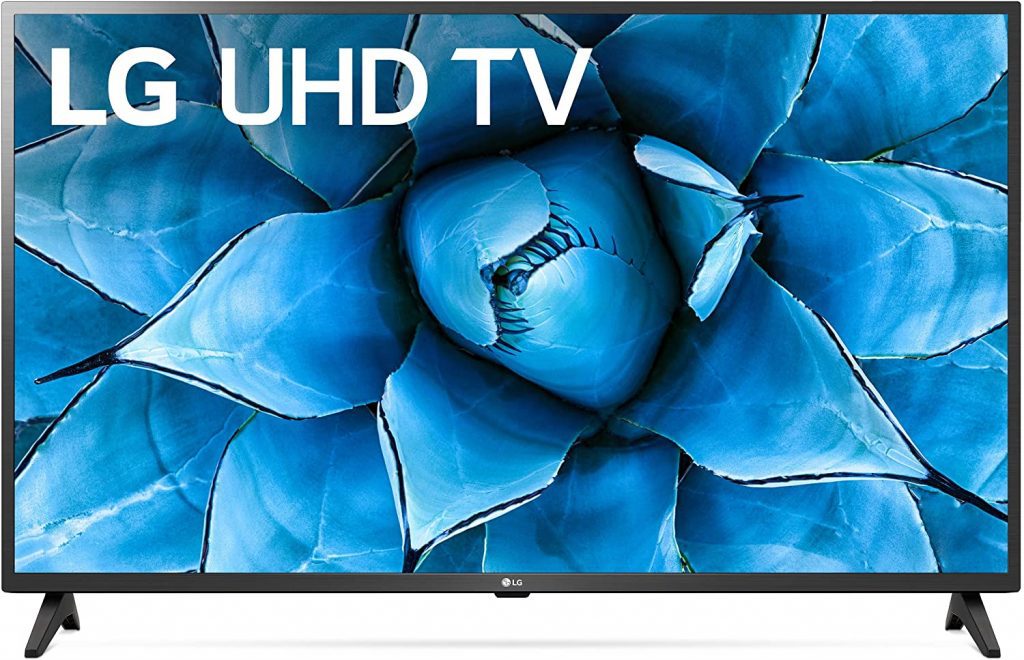 LG gives you all the inputs and outputs you could want with 3 HDMI ports, an ethernet connection, 2 USB ports, a digital audio output, and a composite input. The TV runs off a quad-core processor that is equipped with ThinQ AI technology to give you the best entertainment experience. There is a built-in gaming mode that eliminates latency issues. It has an LED display panel and weighs about 18 lbs. 
Pros:
Lots of connection options
Good viewing angles
Colors look vivid
Decent sound quality
Easy-to-use platform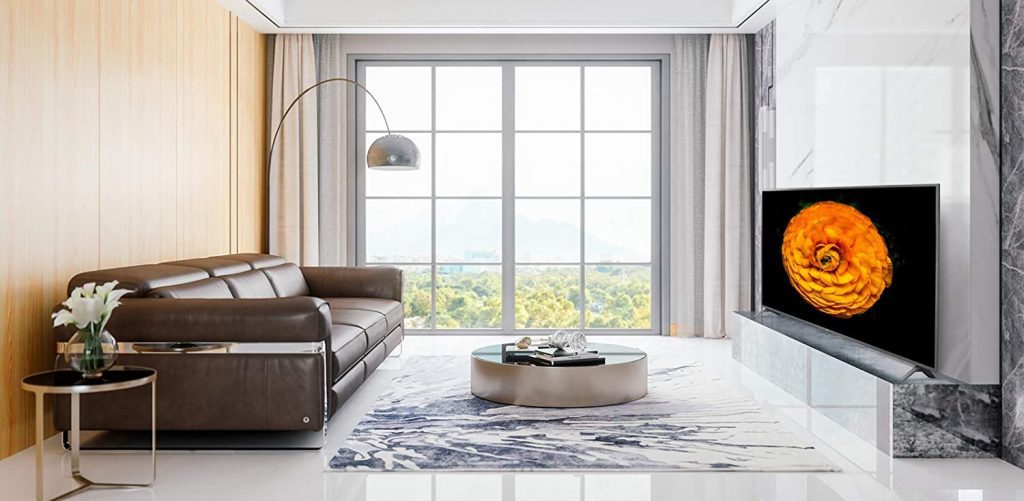 Cons:
Lacking HDR so black tones aren't great
Bezels are a little thick
Remote is a kind of bothersome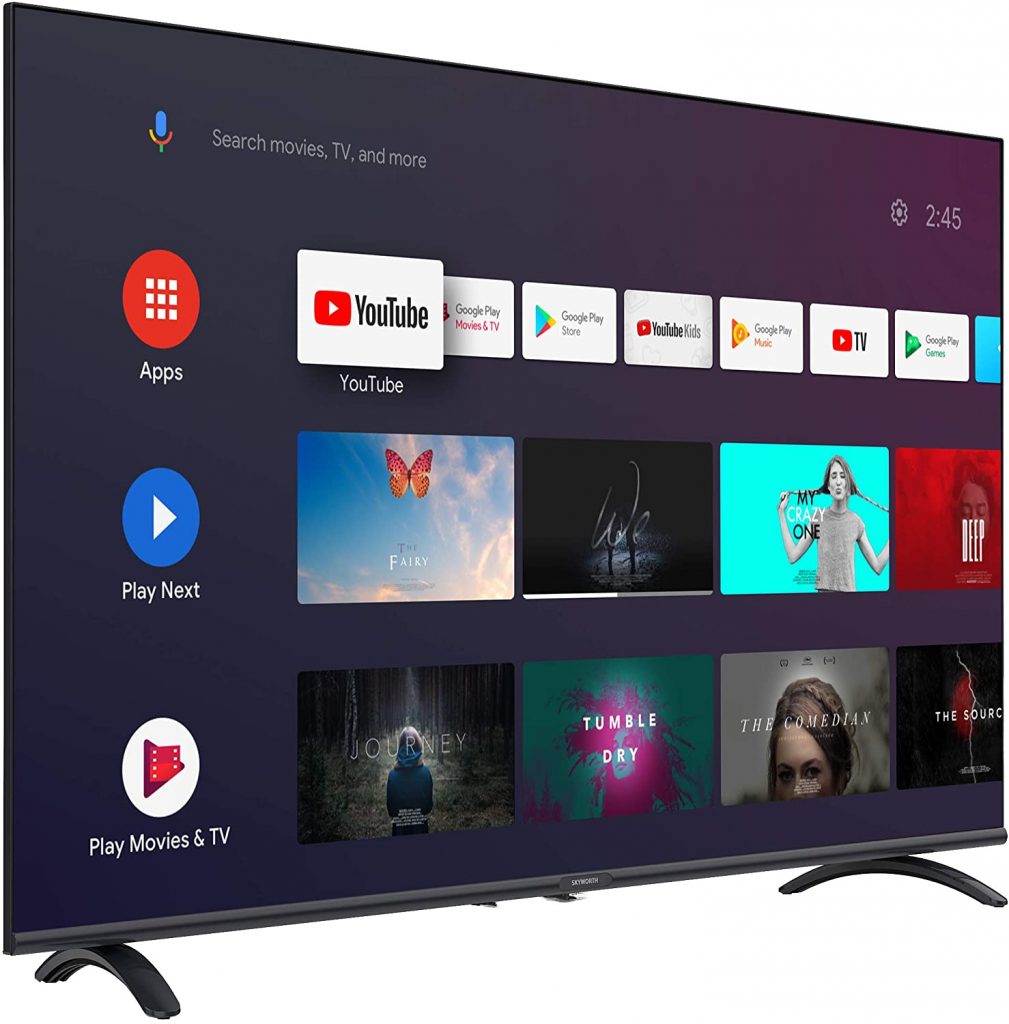 The Skyworth smart TV has a very budget-friendly price making it one of the very best cheap 40 inch TVs on our list. It has a quad-core processor that pushes a refresh rate of 60Hz. The screen has an infinity edge so you get the maximum viewing area. The Android operating system is easy to use and has Chromecast built-in so you can show videos from your phones and other devices on the TV screen without issue. It has an LED panel with FHD resolution that makes for sharp images.
Pros:
Highly affordable
Super-thin bezels
Sharing to screen is easy with Chromecast
Works with voice control
Very easy to use
Cons:
Slightly heavy
Color fades at edges
Not the best quality remote
What Is The Best TV To Buy?
Deciding what TV is best to buy can be a little daunting with all of the advanced technology that goes into them. There's just a lot more to consider these days. You have everything from screen resolutions—8K, 4K, UHD, FHD, and such—to display types—LED, LCD, QLED, and OLED TVs. How do you know which is the best to buy? You read articles like this one.
The resolution you should be looking for is 4K. Even some of the best cheap TVs have 4K resolution. The 4K refers to the number of pixels there are within the screen lengthwise. A 4K resolution will give you a crisp picture with sharp lines and lots of details. If you need to go down from there to save money, look for Ultra HD. 
Coupled with your resolution should be HDR, or high dynamic range. This is what gives TVs the bright whites, dynamic blacks, and the most color contrast. The best picture will have both 4K and HDR compatibility.
It almost just doesn't make sense to go with anything other than a smart TV. If you walk into retailers like Best Buy, you'll see this notion evidenced by what's displayed across the walls. Most TVs are being integrated with smart technology, now. The majority of households subscribe to at least one streaming service. It's best to buy a TV that already has the streaming apps pre-installed.
Smart TVs run on different operating systems. If you have a preferred OS, look for that in the TV you're going to purchase. It will help that you're already familiar with the platform.
Connection options are highly important for those who will be hooking up gaming consoles or Blu-ray players. Look for at least 2 HDMI ports, possibly an ethernet connection, at least one USB port, and the audio ports you'll want. You'll also want Bluetooth and WiFi compatibility, of course.
If you get a chance, go to Best Buy and stand in front of the wall of TVs on display. Take a look at the different types side-by-side. This is a great way to decide on the kind of display you want. You can compare OLED TVs with QLED and LCD TVs. You won't find any OLED TVs with 40 inch screens just yet. If you like OLED TVs the best, you'll have to go up in size a little. But there is some buzz about OLED TVs coming in 40 inch sizes down the line. 
Your decision should come down to what TV has the most of what you want for the price you can comfortably pay. Keep your budget in mind as you're shopping so you can make the best choice.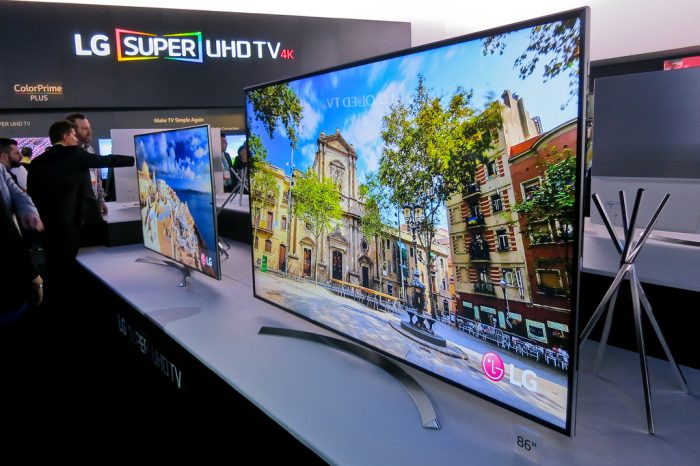 Is A 40 Inch TV Too Small?
The size of a TV should be matched to its use and the space it's going to be in. If you're looking for something to put in your living room that is large and has cathedral ceilings, then a 40 inch TV will probably look a little ridiculous. 
A 40 inch TV can be ideal for bedrooms, dorm rooms, kitchens, or for outdoor patio spaces. Some people like to get this size of TV to use as a gaming monitor, also. You can decide if this size is too small by looking at where you're wanting to put it. Consider the size of the room and how far away viewers will be sitting from it.
Final Thoughts
You can choose the best 40 inch TV to buy with a little consideration for specific features. If the picture matters to you a lot, try to find a 4K TV at this size. You should also look for HDR. Smart TVs are the way to go and with the OS you're most comfortable with. Look for plenty of connectivity options to support your types of use. Make sure you choose the display type you like best and keep your choice under the price you set for your budget.
FAQs:
Which is the best 40 inch TV to buy?
OLED TVs are the best to buy if you really care about the picture quality. There aren't any 40 inch TVs with OLED displays yet, though. Your best bet is to go with a 4K TV with HDR capability with a QLED display.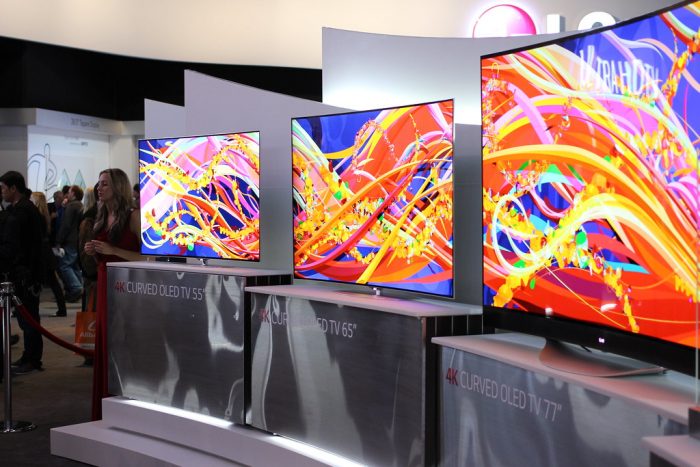 Is 4K worth it on a 40 inch TV?
It is if you're really into picture quality. You'll want to make sure you sit at the optimum distance to get the most out of it, however. Sit between 3.5 and 5 feet from a 40 inch TV.
Which is the best TV to buy in 2020?
For 2020, the TV ranked highest for best to buy was the LG C1 OLED Series.
What is the best 40 inch 4K TV UK?
In the UK, the best 40 inch 4K TV goes to the Panasonic HX800 LED TV.
Should I buy 32 or 40 inch TV?
The answer to this depends on the space you're putting it in. If you are working with a very small space, go with 32 inches. If you have a bit more room to work with then go with 40 inches.
Is a 40 inch TV good for a bedroom?
The average-sized bedroom should have enough space for a 40 inch TV.
Is a 43 inch enough for 4K?
4K can make a difference on a 43 inch screen if the viewers sit about 5 feet from the screen.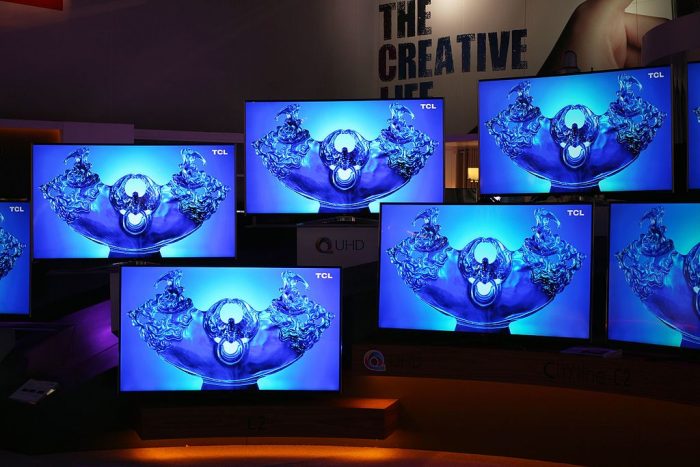 What is the most reliable TV brand?
Consumer Reports recommends Samsung, Sony, and LG.
Disclaimer: FamilyHype.com (Family Hype & FamilyHype) is a participant in the Amazon Services LLC Associates Program, an affiliate advertising program designed to provide a means for sites to earn advertising fees by advertising and linking to Amazon.com.
DISCLAIMER
(IMPORTANT)
: This information (including all text, images, audio, or other formats on FamilyHype.com) is not intended to be a substitute for informed professional advice, diagnosis, endorsement or treatment. You should not take any action or avoid taking action without consulting a qualified professional. Always seek the advice of your physician or other qualified health provider with any questions about medical conditions. Do not disregard professional medical advice or delay seeking advice or treatment because of something you have read here a FamilyHype.com.