Today's world allows us to document everything we see through pictures and video. Cameras actually allow us to share everything we capture with people around the world in an instant. Best quality of what we can share has gotten better and better over the last decade or two because of best digital devices such as best 4K cameras. You can create 4K content that is crisp and clear with a compact 4k camera that can be taken anywhere.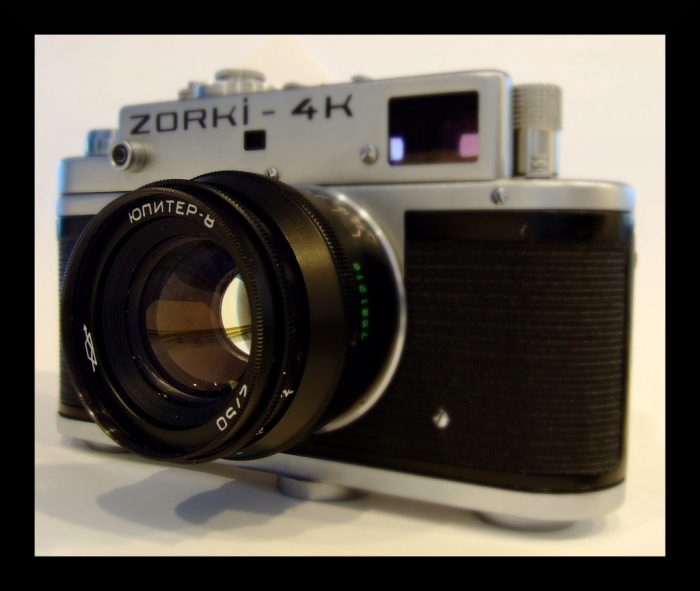 Finding the best 4K camera should start with looking at the maximum recording resolution. Pick a price that works for you. Try to stick with a brand you're familiar with. Choose a camera with a larger image sensor. Make sure you get a camera with good zoom capability. Don't buy video cameras that don't have Bluetooth and WiFi capability. Match the weight and size of your choice with how you're going to use it. The final piece to check out is the audio quality.
The best 4K cameras for you may not be the same as what's best for the next guy. You need to know what to look for to make that choice for yourself. That's why we're going to start by showing you what's important for finding the best 4K camera. We'll look at some camera options after that, too.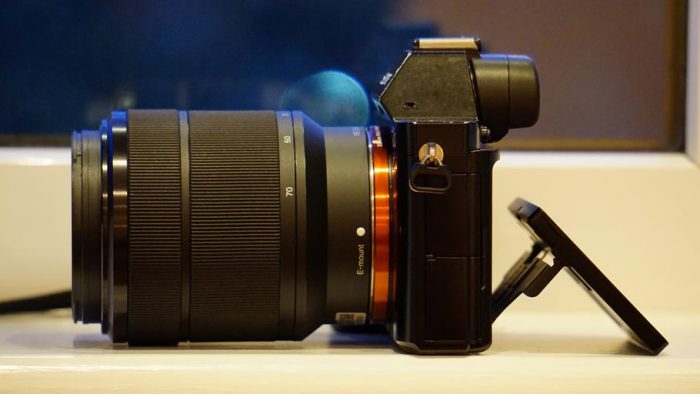 Buying Best 4K Cameras
There are a lot of reasons why a 4K camera is worth it for some people. If you are working on capturing high quality video content for your online projects or you want to capture your adventures and memories that way, a 4K camera is the best way to go. 
Even if you're going to be saving the videos in HD, they will look better if they start in 4K and get downscaled to HD, rather than just recording them on HD video cameras. You'll be able to do something called oversampling the pixels. You'll also have more control over the editing and cropping of 4K videos than you would with any other resolution level. 
The price for the best 4K cameras can be pretty high. You need to keep your budget in mind when you're shopping for yours. If you spend more than you can afford for a 4K camera, then it may not be as worth it to you.
Best 4K Cameras
If you're looking for the best 4K camera for creating video content, you may want to go with a mirrorless camera. This type of camera allows light to pass straight through the lens all the way to the digital sensor that converts it into an image. There is a reflex mirror that is between the lens and the image sensor in a DSLR camera. 
Mirrorless cameras are better for video. Less steps make them faster. They're also usually smaller and lighter. Packing up a mirrorless camera and taking it on your adventures is easy and won't require much space. 
One big downside to mirrorless cameras is they typically don't have very long battery life. If you decide you do want to go with a mirrorless camera, then we recommend you have a back-up battery fully charged whenever you go out to use it. 
What's In A Name—Brand Name That Is
Be mindful of the brands you're considering. There's a reason that some of the brand names sound so familiar to you. It's because these companies have built a reputation for reliable products. 
Price is certainly an issue for most of us. So, it makes sense that you would look for a way to save some money on a 4K video camera since it's not really a necessity. And once you start shopping, you'll find there are brands of mirrorless cameras, digital video cameras, and more that you've likely never heard of. They may seem very appealing to you touting many of the same features that you'll find in the cameras made by reputable manufacturers but for a fraction of the price. We're not saying you shouldn't consider those cheaper versions, but that you need to do careful research first. 
Our recommendation is to stick to the brands in the industry that you know something about. If you don't, though, make sure to look into all the factors we're discussing here to help you choose the best 4K cameras for your needs.
Look for A Larger Image Sensor
What is an image sensor and what does it do? This is the component in your camera that takes the light in and uses technical communication methods to convert that light into an image that your eye can see. There are different sizes of image sensors. 
An image sensor that is too small will crop out too much of the image. You won't be able to see the scene as it was when you were there looking at it. The larger the image sensor is, the better the picture will be and the more of the scene you'll be able to capture. The best at getting the entire scene into an image is the full-frame sensor.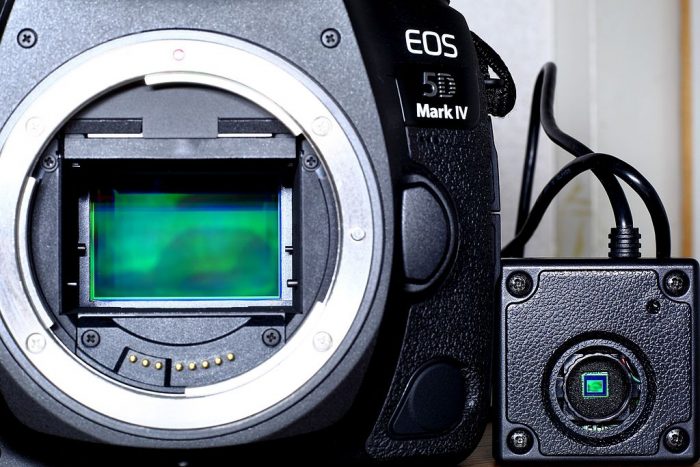 Zoom 
Most people who use a video camera or any other type of camera will find a zoom feature to be useful. Videographers making video blogs for online can make more impactful and dynamic videos by starting with close-ups and then panning out so their viewers can see what's surrounding them. 
The lack of zoom capability on GoPro cameras has been an issue for many of their users. There are a lot of other reasons to like those cameras, however, if you wanted zoom, you always had to carry an additional camera or just go without it. 
Cameras can have one of two kinds of zoom—digital or optical. Look for optical. Optical zoom is produced by an actual lens adjustment. Digital zoom tries to simulate that adjustment but very poorly. It ends up hurting the quality of your video.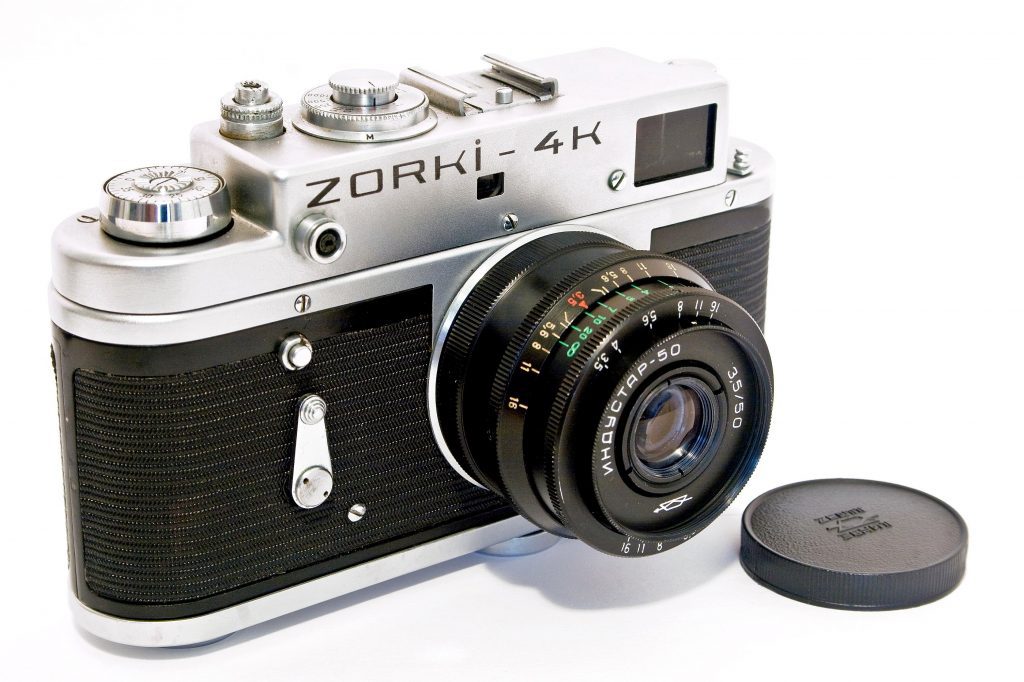 You'll Want To Make Connections
Bluetooth and WiFi connectivity options are both important to have. You can share your videos and pictures from your 4K video camera to your computer or other devices through Bluetooth without having to use a lot of energy. 
WiFi will make it where you can actually control your camera through your phone. It makes it where you can position the camera somewhere out of reach but still have control over it without actually having to touch it. Your phone becomes a remote. No additional help needed.
Think About Cameras' Weight And Size
The weight and size of the camera you buy may not matter. Maybe you'll just be setting it up on a tripod, so you don't have to care. However, if you're going to be trekking all over with your camera, you don't want something that is too heavy or bulky.
Cameras that will be accompanying you on your outdoor backpacking excursions should be small and light. When you're carrying all of your gear with you for days at a time, every extra pound matters. 
Small cameras can be tucked away if you don't want others to see them, too. The downside to smaller cameras is they're more prone to camera-shake. They usually don't have the larger image sensor, either.
Sound
Some cameras have an audio setup that is at least decent. If your recordings are really just about the imagery, then you may not need to worry about the audio factor. But let's say you're a vlogger who does some interviewing for your program. You may want to choose a camera with a microphone input integrated into the design. Plugging in a mic is also good when you'll be trying to capture audio recordings in crowded or windy situations. 
Best 4K Cameras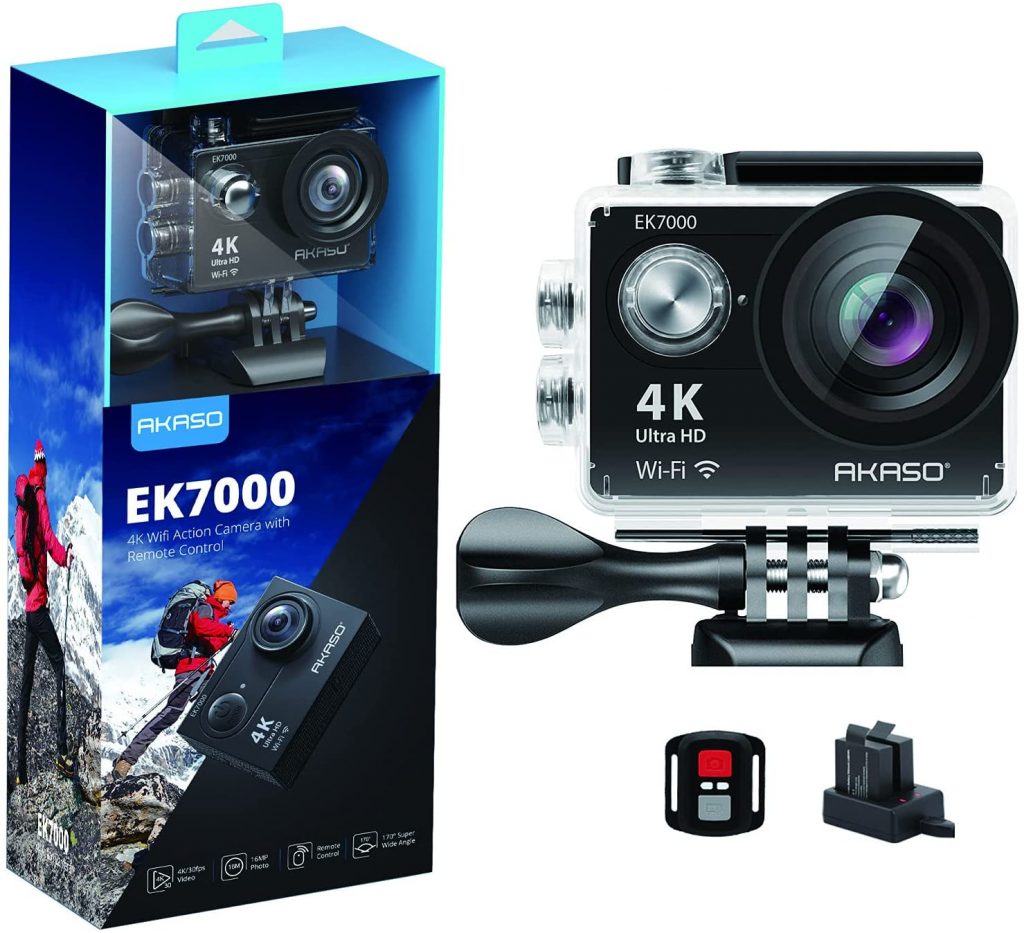 This is one of the best sellers on Amazon for Underwater Cameras. It has an affordable price and records professional-looking videos. The battery will give you about 90 minutes of recording time and you'll even have a back-up battery for double that. Photos can be taken with the 16MP camera and video records up to 30 fps. There is a wireless wrist remote included, also. The camera is waterproof down to 100 feet. It has built-in WiFi and is HDMI compatible.
Pros:
Highly affordable
Get up to 3 hours of recording time with extra battery
Comes with mounts and clips for all sorts of use
Image sensor captures 170° of scene
Small and lightweight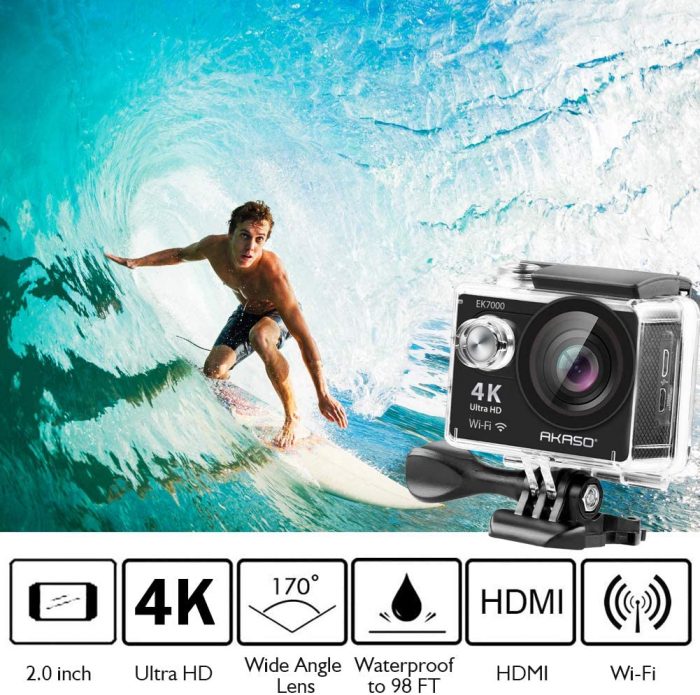 Cons:
Video quality is decent, not on par with high-end
Some firmware glitching
No good instructions
You can record everything around you and get the whole scene with this full-frame sensor equipped camera. It includes 4 built-in microphones to capture every sound detail there is. You can view everything on the 5" LCD touchscreen on the backside of the camera, too. Recording in 4K can be done at 60 fps. It's a small camera that only weighs about a pound and a half but packs a lot of power.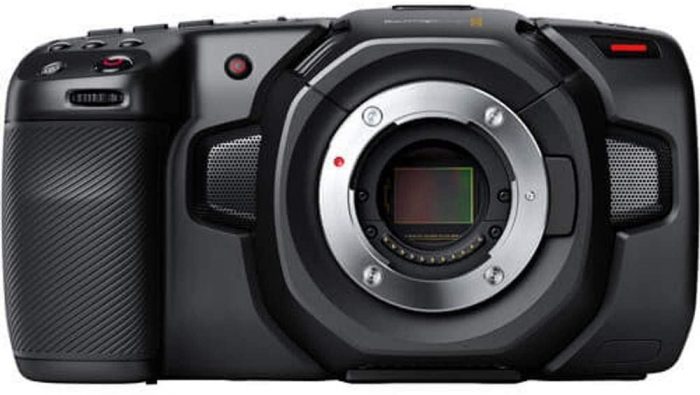 Pros:
True 4K video recording
Easy to use
Very lightweight
Full-frame image sensor
Good value for price
Cons:
Battery life is short
Pricey for average user
No image stabilization technology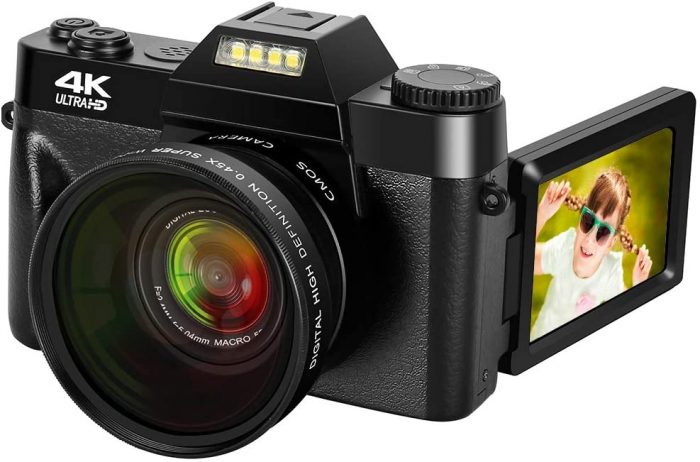 This camera is a good buy for aspiring YouTubers. It has a 16x digital zoom feature and a flip out screen where you can watch your video playback. Take still images with the 48MP camera and record your 4K videos at 30 fps. You can connect the camera directly to your PC with a USB cable and transfer files with ease. 
Pros:
Very budget-friendly
Small and lightweight
Slot for microSD card
Easy-to-use
Good picture quality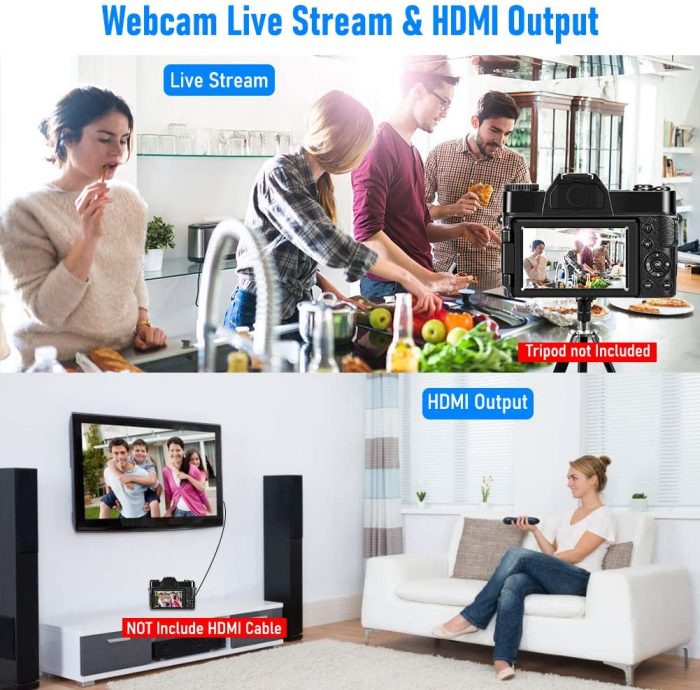 Cons:
Built-in mic isn't great quality
Not many settings to customize
Not WiFi enabled
This is the same Blackmagic camera listed above but in a bundle option. It comes with a rechargeable battery pack and a 64GB SD card. You'll get everything mentioned in the description above, along with more storage space and better battery life.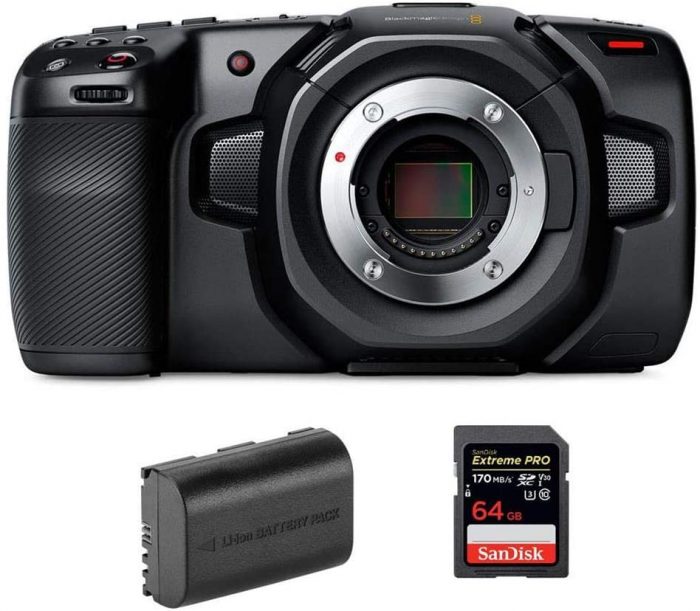 Pros:
More value for money
High quality images
Easy to use
Lightweight
Cons:
Bundle is not customizable
Pricey for average users
Conclusion – What Is the Top Digital Camera to Buy?
You'll choose the best 4K cameras for your specific needs. Not everyone will use their cameras the same way. We don't all have the same type of budget, either. Look for the most bang for your buck. Choose the size and weight that makes the most sense for your use. Look for a larger image sensor and zoom capability. Also, make sure to get all the connectivity options you'd like. Do not go overboard on your spending and spend some time getting to know the camera so you can make the most of your purchase.
Best 4k FAQs:
Which camera is best for 4K video?
The Sony A7S III is at the top of this list.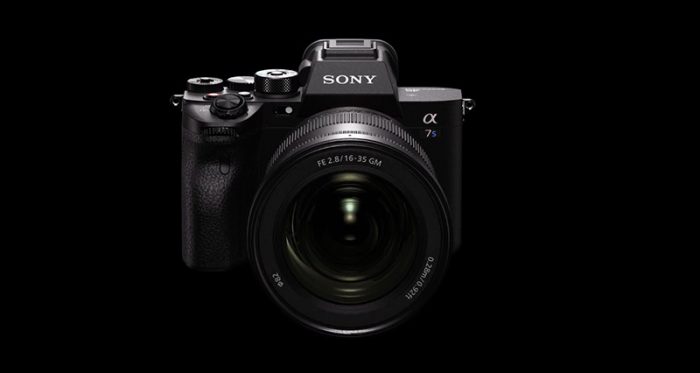 What is the best camera to buy in 2020?
The overall best camera for 2020 was the Nikon D3500. High quality and value are some of its strengths.
Is 4K better than 1080p?
4K is the better of the two, however, it's not always that distinguishable by the human eye. 
What is the cheapest 4K camera?
One of the very cheapest is the Asako EK7000 mentioned above and sold on Amazon.
What is uncropped 4k?
This means the camera records in true 4K without cutting anything out. Cropped 4K refers to cameras having to cut out parts of the scene. It allows the recording to be made without bogging down the camera's processor as much.
Does 90d shoot 4K?
Yes, it does. It can be done either with full-width sensors or by cropping 4K.
Which camera is best for photography?
The Canon EOS Rebel SL3 is the best for photography for its plethora of settings, onboard editing, and user-friendliness.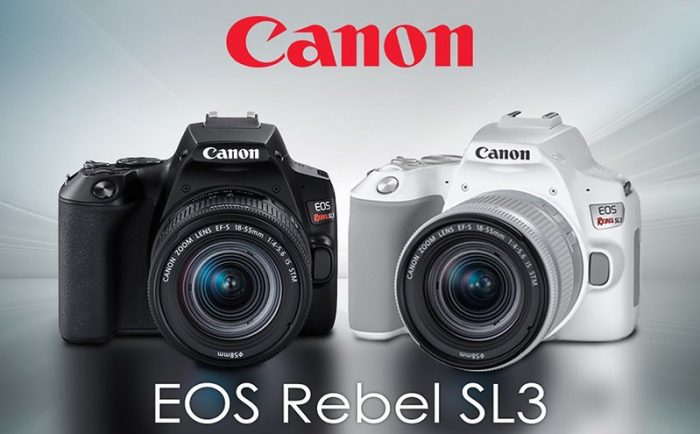 Is 4K overkill?
Some will say yes. However, recording in 4K allows you to see more life-like images of what you're trying to capture. 4K is high quality and worth the investment.
Disclaimer: FamilyHype.com (Family Hype & FamilyHype) is a participant in the Amazon Services LLC Associates Program, an affiliate advertising program designed to provide a means for sites to earn advertising fees by advertising and linking to Amazon.com.
Last Updated on November 12, 2021 by Marie Miguel
DISCLAIMER
(IMPORTANT)
: This information (including all text, images, audio, or other formats on FamilyHype.com) is not intended to be a substitute for informed professional advice, diagnosis, endorsement or treatment. You should not take any action or avoid taking action without consulting a qualified professional. Always seek the advice of your physician or other qualified health provider with any questions about medical conditions. Do not disregard professional medical advice or delay seeking advice or treatment because of something you have read here a FamilyHype.com.