The warmer months are the perfect time vacationing with your toddlers.  You can take them on a trip to one of the best places to travel for a holiday. Some of the best places to travel alongside your young children as vacationers are those that offer a variety of activities and attractions.
Many spots are considered the best holiday destinations for vacationers with young children looking to escape city life and do holiday activities.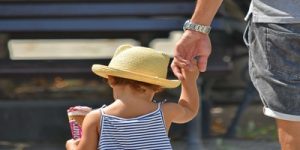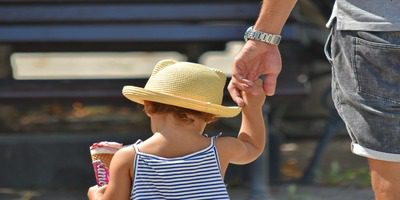 While planning, it is important to take into account the geographical location, weather, cost of living, the most appropriate time to visit, and other factors before deciding on the destination of your choice.
The Best Spots To Go On Trips With Toddlers
Why are vacations with the family so important?
Summer vacations offer relaxation.
Summer vacations offer unique chances to develop new skills, whether it's horseback riding or other fun activities.
Summer vacation with kids gives the family opportunities to bond.
Summer vacations allow families to visit new places. Check out the best summer vacation rental destinations for more information.
With toddlers in tow, the logistics of planning a vacation may be a bit more challenging, but the opportunity to explore and share the country's treasures certainly is. Some locations to visit with toddlers make it easier to carry diapers and figure out how to stick to sleep and feeding regimens while having a great time. But no matter where you go on a vacation, whether it's on the East Coast or the West, what's important is creating new memories with your loved ones at the top vacation spots.
Travel Ideas That The Family With Kids Will Enjoy
San Diego, California 
San Diego has a seemingly endless array of activities and attractions for families with children, from the San Diego Zoo to SeaWorld, which both children and their parents enjoy. Take a family tour of the city and stop at exciting destinations like the flight deck of a World War II aircraft carrier! Kayak into the La Jolla Sea Caves or wander around Balboa Park. Both are great options for a little water fun.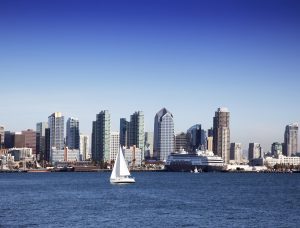 Indianapolis, Indiana
Indianapolis is one of the most popular vacation destinations for families with toddlers, thanks to its beautiful canals, green areas, and race engines during the annual Indy 500, which is the world's most prestigious automotive event. During your time in Indianapolis, stay at one of the top all-inclusive resorts for toddlers and visit the Children's Museum of Indianapolis, which has a wide variety of activities for your child to engage in. You may also watch local races and high-speed cars, which are fantastic for keeping the interest of teenagers!
Millennium Park, Chicago
Pose in front of the refracting Cloud Gate art galleries and installation.  In the interactive Crown Fountain, which makes faces at you, you can splash around and have some fun. Hire bicycles from Divvy Bikes Millennium Park or Bike and Roll Chicago and pedal over the Navy Pier bridge to Millennium Park's free events. How about a family yoga session? Millennium Park can be reached three blocks from the Radisson Blu Aqua Hotel or the Swissotel Chicago on the Riverwalk.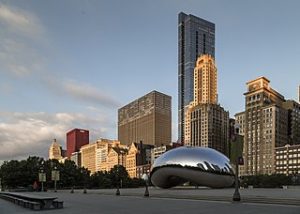 Port Aransas, Texas
Visiting Port Aransas is like going back in time to a simpler time. You and your children will be able to get back in touch with nature again and have fun exploring its stunning natural beauty. To teach the kids how to bait a hook, you have more than 18 miles of sand to work with. Playtime for the kids and some time in the sun await you when the classes are over.
Riviera Maya, Mexico
Surfing is a terrific activity for older kids, and the Gulf of Mexico's generally quiet seas make it ideal for novices; you can even discover even calmer waters for your child to play in the many protected sandy beaches in the area.
Playa del Carmen is the ideal starting place for all of Quintana Roo's adventures, so fly into Cancun first. Stay for the musical spectacle, Xcaret Mexico Espectacular, at Xcaret Eco Theme Park after you've taken the underwater river ride.
And then it's either a taxi or a bus ride to Dolphin Discovery in Puerto Aventuras, where the kids can get wet and wild with manatees, dolphins, and even sea lions! Tulum's clifftop ruins are a must-see as well. Visit Chichen Itza, a Mayan ruin located further inland. The Aloha Paddle Club in Playa del Carmen or the adjacent Cozumel ferry are great options for exploring scenic beaches.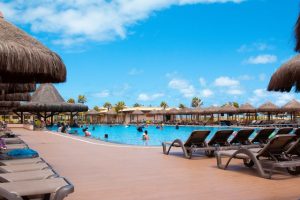 Durham, New York
One of the amazing vacation destinations to visit with a toddler is Durham, which is a great avenue for families to have some old-fashioned fun. Durham is located in the Catskill Mountains of New York, where families may enjoy a wide range of activities, from hiking trails with scenic trails to visiting the Hull-O petting farm, all within a short distance from the resort. The Zoom Flume Water Park in Durham, North Carolina, is a great destination to take the kids for a day of fun and excitement.
Glacier National Park, Montana
Hiking trails! The world-famous Going-to-the-Sun Road is also a great location to ride a bike, but it should be done when traffic is less hectic. Children can observe wildlife up close and personal on the accessible Glacier Park Red Bus Tours. Glacier Park Boat Co. offers boat tours, canoe, and kayak rentals on the glacial lakes.
Grand Canyon, Arizona
The Grand Canyon is considered one of the finest examples of arid land erosion in the world. It is also a steep-sided canyon carved by the Colorado River. Colorado is a treasure trove of captivating destinations, with an abundance of remarkable places to visit in Colorado, including the awe-inspiring Rocky Mountain National Park, the charming town of Aspen, the vibrant city of Denver, and the majestic Garden of the Gods in Colorado Springs.
Golden Gate Bridge, San Francisco
The iconic Golden Gate Bridge is acclaimed as one of the world's most beautiful bridges. Many different elements to the Golden Gate Bridge make it unique.
Grand Teton National Park, Wyoming
Unlike other national parks, Grand Teton National Park supports a rich array of wildlife and stunning scenery, including the iconic, rugged mountain range that gives the park its name. Summer is its peak tourist season, but you can explore so many areas.
Apgar Village Lodge, Montana
Visit the simple Apgar Village Lodge and stay in a cabin for a couple of nights. The Resort at Paws Up, a magnificent, all-inclusive hotel set on the heart of the Flathead National Forest, is the perfect spot to spend your holiday.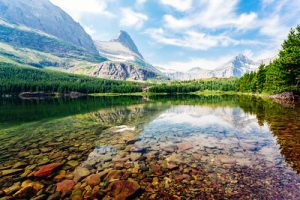 Carlsbad, California
One of our favorite destinations in California, Carlsbad is a true wonderland with a plethora of themed entertainment.
Legoland, California
Legoland California is a terrific spot for children of all ages to have a good time, but toddlers will particularly like the rides and themed sections designed exclusively for them. Legoland has more than a dozen themed sections, including a sailing trip on Fairy Tale Brook, a large sandbox, and a dinosaur dig. On top of all of this, don't miss out on checking out the city's miniature park and aquarium!
Disney World
Your child's first sight of the genuine Ariel or Belle or fireworks over Cinderella's Castle will be one of the most memorable moments of your life. For parents, Disney is a great destination! You should first see the Magic Kingdom's famous attractions before heading to Disney's Animal Kingdom. And don't forget to experience the vintage automobiles and airplanes at Disney Springs. If you're looking for a great time, you can't do wrong with any of Disney's hotels, such as the Beach Club Villas.
Final Thoughts On Travel Destinations For Your Next Family Holiday
There are many other spots to visit for your next summer destination, including the International Dark Sky Park, San Juan Island, Mackinac Island State Park, Lake Michigan, and Coast Guard Beach. National parks are also great, such as Acacia National Park, Yellowstone National Park, Zion National Park, Olympic National Park (which has nearly a million acres!), and more. Maybe you could explore some dramatic sand dunes or take an island vacation and get a room with a view of the Pacific Ocean. You could even ride a horse-drawn carriage with your kids for some added whimsy. The options are endless.
What are your holiday travel plans? Bookmark Family Hype for more travel tips!
Best Places To Go On Summer Vacations
Frequently Asked Questions (FAQs):
What Is The #1 Vacation Destination In The World?
The #1 vacation destination in the world often depends on personal preferences, but tropical destinations with beautiful beaches and diverse activities are popular for vacations.
Where Can People With Toddlers Spend Their Holiday In The USA?
The USA offers a wide range of vacation options for toddlers, including family-friendly destinations like theme parks, national parks, and coastal resorts.
Where Is An Ideal Travel Destination In July For Parents With Toddlers?
For parents with toddlers seeking an ideal travel destination in July that offers just as much fun for everyone, consider places that cater to the needs and preferences of kids ages. Destinations that specifically accommodate younger kids and incorporate beloved characters like Sesame Street characters can enhance the overall experience.
An exciting option for a family adventure could be a Disney Cruise, where parents and toddlers alike can enjoy the magic of Disney while sailing to various destinations. Look for destinations with amenities such as a splash pad for water fun and convenient services like nanny services to ensure parents have some relaxing moments.
Pigeon Forge, known for its family-friendly atmosphere and attractions, could be an excellent choice for parents with toddlers. This destination offers a variety of activities that appeal to different kids ages, ensuring that there is just as much fun for everyone.
Where Is The Cheapest Travel Spot For Parents With Toddlers?
When planning a budget-friendly vacation with your toddlers, consider destinations with affordable accommodations, local attractions, and inclusive amenities.
What Is The Most Beautiful Holiday Spot For Parents With Toddlers?
The most beautiful holiday spot for parents with toddlers can be found in various destinations that offer a perfect blend of adventure and relaxation. Consider embarking on a scenic road trip to places like Traverse City, known for its picturesque landscapes and family-friendly atmosphere. Alternatively, families might opt for serene beach getaways or the comfort of an all-inclusive resort that caters to young guests.
Picture a tranquil setting with a lazy river and a refreshing swimming pool, where toddlers can enjoy themselves with Fisher-Price toys. Explore the wonders of nature through nature walks and engage in playtime at an interactive playground designed for young children. For a unique experience, consider destinations with attractions like Sea World, offering entertainment and educational experiences with marine life.
Planning a vacation with toddlers often involves ensuring convenience, such as a short walk to attractions, proximity to amusement parks, or even considering an international trip with appropriate amenities like baby monitors and complimentary breakfast. Destinations like the Magic Kingdom may provide magical experiences, complete with activities such as pony rides and a helpful visitor's center.
Families with toddlers often seek destinations where their kids can indulge in activities they love, whether it's building sand castles or exploring new and exciting places. The most beautiful holiday spot for parents with toddlers is one that caters to these needs and creates lasting memories for the entire family.
Where Can I Travel Affordably And Have Family Fun?
Travel affordably by researching destinations that offer budget-friendly accommodations, dining options, and activities suitable for toddlers during the summer vacation.
What Is The Most Popular Holiday Destination For Parents With Toddlers?
The most popular holiday destination for parents with toddlers is often characterized by places that offer a perfect blend of summer vacation with toddlers, ensuring family fun and providing a toddler-friendly vacation. Many families opt for locations with engaging activities such as exploring tide pools and enjoying family movie nights. Additionally, destinations that cater to toddler vacations and offer suitable accommodations for family vacations are highly favored.
For parents seeking a holiday spot, places with a kids club, suitable for active families, and known to be kid-friendly are ideal. Notably, destinations like Walt Disney World are particularly renowned for providing magical experiences for families with little kids.
Certain regions, such as South Carolina, are popular for their family-friendly atmosphere, while destinations that offer opportunities to interact with baby animals can be appealing. For those looking for a more relaxing experience, places with a world-class spa or situated in serene mountain towns with options like family suites, and amenities like a rooftop pool, become attractive choices for a memorable family vacation.
Where Is The Nicest Spot For A Family Vacation With Toddlers?
For a memorable vacation with toddlers, consider exploring the California coast, which offers a perfect blend of scenic beauty and family-friendly attractions. Discovering free attractions along the coast ensures an enjoyable experience without breaking the bank. Whether it's the allure of vintage cars or the excitement of big cities, the California coast provides a diverse range of activities that cater to the interests of both parents and toddlers.
Another delightful option is Rhode Island, known for its charm and family-friendly atmosphere. The calm waters and family-oriented attractions make it an ideal spot for a relaxing and enjoyable family vacation. History buffs can appreciate the rich historical sites and cultural experiences that Rhode Island has to offer.
Venturing north, families can explore the beauty of British Columbia, Canada. This destination provides a unique blend of natural wonders and family travel experiences. Kids love the outdoor adventures and the diverse attractions that British Columbia has to offer.
What Are The Prettiest Destinations In The US For Parents With Toddlers?
The US boasts many picturesque destinations, including national parks, coastal areas, and charming towns, making it ideal for a vacation with your toddlers.
Where Is Hot In July?
Many tropical destinations experience hot weather in July, making them suitable for a summer vacation with your toddlers who can enjoy the warmth and outdoor activities.
Last Updated on April 29, 2023 by Cath Aguinaldo
DISCLAIMER
(IMPORTANT)
: This information (including all text, images, audio, or other formats on FamilyHype.com) is not intended to be a substitute for informed professional advice, diagnosis, endorsement or treatment. You should not take any action or avoid taking action without consulting a qualified professional. Always seek the advice of your physician or other qualified health provider with any questions about medical conditions. Do not disregard professional medical advice or delay seeking advice or treatment because of something you have read here a FamilyHype.com.