The summer is a great time to do something new and exciting. It's the perfect time for adventure, relaxation, or getting out of the house.
There are many ways you can spend your summer vacation. You could go on a trip, explore a different city or country, take up a new hobby, volunteer in your community, try a new sport, or spend time with family and friends.
Some people will spend their summer vacation at home doing things they usually wouldn't have time for during the school year. In between reading books and watching movies, why not create a summer playlist to match your mood? It's the perfect way to set a vibe for those lazy afternoons or early mornings. Nonetheless, others might choose to work part-time or volunteer in their community during the summer months. Here are our best summer vacation ideas!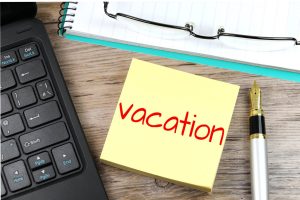 Summer Vacation Ideas Around the World
Explore Charleston to Savannah
While the South's summers are scorching, delicious tea and citrus are readily accessible to quench your thirst. Start your journey in Charleston, South Carolina, a charming port city with cobblestone streets and an oceanfront promenade where you can take pictures in front of Rainbow Row and eat delicious food. Drive to Savannah, either in your own vehicle or one that you've rented. A two-hour drive south, the seaside Georgia city has a close similarity and live oaks covered in moss, but there's a little more action and ghost encounters if you want to keep busy on vacation.
There's no better time to visit Paris than in the summer if you have not been there before. However, Monaco may be the perfect alternative if you've had your share of sauntering along the Seine at twilight. This sovereign city-state exudes an air of international intrigue on France's Mediterranean coast. Gamble at opulent casinos, dine at the La Condamine marketplace, or wander along the beachfront in Monaco's seashore and hillside splendor, and you'll feel like a Bond extra.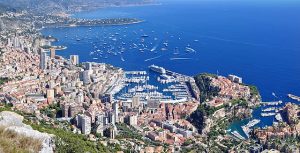 While summer may be the most time to visit Machu Picchu, visitors may enjoy stunning clear skies, beautiful green vegetation, and awe-inspiring panoramas. Cusco is a great place to begin your journey to the Inca Trail or the Inca Rail by spending a few days relaxing and taking in the sights. This charming Peruvian town is postcard-perfect, with a hilltop lit up at night, a busy local market, and an abundance of alpaca boutiques. For those who are debating whether or not to climb the mountain directly across from Machu Picchu.
Nicaragua is a great place to learn to surf or at the very least have a good time trying. The waves here are ideal for both beginners and pros alike, and the area is well-known for being one of the best spots to practice your hang 10s. It's not just the sunsets that draw visitors to this Central American country, which is nestled in between the Caribbean Sea and the Pacific Ocean.  With so many places to choose from, you'll be able to see everything from ponds to craters. Visit Granada, where you may see plenty of tropical birds and learn about the Spanish colonial past before you depart.
Spending a week or so in an all-inclusive resort in Mexico is a great idea if you can avoid the peak storm season in the late summer. Because of the extreme heat in July and August, hotel rates are lower, domestic flights are cheaper, and the beaches are less crowded. Starting in Mexico City, you can visit the ancient ruins, then head to Los Cabos for some sunbathing, then to Punta Mita for some seafood, and finally to Isla Mujeres for a few nights of relaxation.
Many visitors' bucket lists include a trip to Europe as summer vacation ideas, and for good reason: from university students to retirees. There are countless unforgettable experiences to be had in Europe, from eating croissants under the Eiffel Tower in Paris to bicycling through Amsterdam's canals to exploring Ireland's crumbling castles, indulging in Italian pizza, pasta, and gelato, to embarrassing yourself in front of the Buckingham Palace officers in a try to create them smile. With a Eurail pass, you may travel between countries at a fraction of the cost and difficulty of flying.
Even if you don't have a lot of time or money to spend in national parks, summer is the best time to come because of the stunning scenery and activities that await you. You'll be able to bask in the sun's rays throughout the day and gaze up at the night sky while you unplug from the digital world. Parks vary in cost, location (underwater and on land), and uniqueness; all are worth a visit.
Many experienced travelers have a special spot for South Africa (and heart). Every part of this country has a unique climate and environment. A trip to South Africa this summer is sure to be memorable, with the Kruger National Park, Cape Town, the Cape of Good Hope, and the wine district of Franschhoek all on the itinerary. The best time to see elephants and leopards in their natural habitat is near the end of the breeding season, in September, when they're searching for watering holes.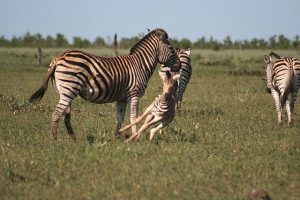 Put on your cowboy boots and get ready for a wild ride through the American West. When you visit regions like Colorado or Nevada, you'll get a true sense of freedom from the history and cowboy culture that dates back generations. On Nevada's Electric Highway, take a spin in an electric vehicle. EV charging outlets, including Tesla Superchargers, can be found along the route. Combining Gold Rush ghost villages with cutting-edge technology, this journey is both a road trip back in time and a drive forward.
Now that you've seen the Instagram photographs visit Bali, Vietnam, Thailand, and Cambodia. Even on a shoestring budget, you can take a meal, visit a temple, plan a humane elephant interaction (which does not include riding), and overall have a good time. Westerners are accustomed to much higher prices on meals, lodging, and other activities and excursions in the region.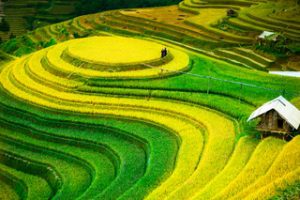 What summer vacation ideas have you tried? Bookmark Family Hype now for more travel guides. 
FAQs
What is the best place for summer vacation?
What is the #1 vacation destination in the world?
Where is it best to travel in July?
What is the best state to visit in the summer?
What are some good summer vacation ideas?
Where are some good places to go for a summer vacation?
What are some things to do on a summer vacation?
How can I save money on a summer vacation?
What are some good summer vacation deals?
What are some tips for planning a summer vacation?
Last Updated on April 24, 2023 by Patrick Magtaan
DISCLAIMER
(IMPORTANT)
: This information (including all text, images, audio, or other formats on FamilyHype.com) is not intended to be a substitute for informed professional advice, diagnosis, endorsement or treatment. You should not take any action or avoid taking action without consulting a qualified professional. Always seek the advice of your physician or other qualified health provider with any questions about medical conditions. Do not disregard professional medical advice or delay seeking advice or treatment because of something you have read here a FamilyHype.com.