California is a popular destination for summer vacation, and for good reason! With its stunning blue skies and beautiful beaches, it offers so many fun things to do for families and friends. Summer vacation in California is a popular travel destination. It's a place where you can enjoy nature's sights, sounds, and smells without worrying about how your children are doing. The seaside is filled with water and sand, perfect for building sandcastles or just relaxing in the sun. The great outdoors has everything from hiking trails in the Sierra Nevada mountains to camping sites that will keep you entertained all day long!
If you're looking to explore the central California coast, make sure to visit Glass Beach and Carmel Beach for a fun day out. The bay area is also a great option for family-friendly fun with attractions like Fisherman's Wharf and Little Italy. And if you're looking for a fun place to take a road trip, consider exploring the Central Valley, San Luis Obispo and Point Reyes offer plenty of opportunities to explore the outdoors and try out tasting rooms. And with summer offers available at many of the local hotels and attractions, it's a great time to visit.
Your summer vacation in California should include these spots for families and friends.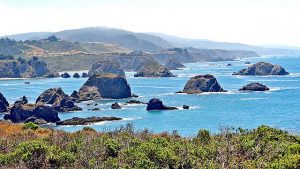 Top Destinations For Summer Vacation In California
Orange County at California
Let go of the OC stereotypes. During the summer, the region is a haven for families looking to visit the area's many beachfront and theme parks. Disneyland and Knott's Berry Farm are in Orange County, with six world-renowned beaches (Seal Beach, Newport Beach, Huntington Beach, Dana Point, Laguna Beach, and San Clemente).
Plenty of educational attractions are available for families, even if you're worried that a trip to Orange County will be solely about relaxation. Learn about California's mission settlements by visiting Mission San Juan Capistrano. The Birthplace in Yorba Linda and Richard Nixon Presidential Library are good starting points for family debates on the role of the president.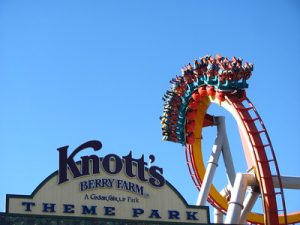 Gold Country (Nevada County)

Visit Nevada County to relive the Gold Rush era. Gold rush-themed attractions may be found in both Grass Valley and Nevada City. To learn about the history of mining, visit the Empire Mine State Park and Northstar Mine Museum.

You can guarantee much attention will be paid to railroads this summer vacation in California devoted to 19th-century history. Visit the Nevada County Narrow Gauge Railroad Museum or ride the Railbus if you're a train fanatic.

It has a world-class aquarium, excellent seafood and wine, a pristine beachfront, and plenty of open space for families to hike and explore throughout the summer months in Monterey Bay. As a result, Monterey attracts millions of visitors each year. For here conveniently located just a few hours' drive from the Bay Area. Here you can hike the scenic coastal trail or spend a beach day at Carmel Beach

Make sure to keep in mind that many other travelers are already aware of this little secret. It's always a busy time of year in Monterey, and hotel rates tend to rise throughout the summer season. Think about staying a little further out of the city to save money on lodging, or plan a weekday trip to escape the crowds of weekend visitors.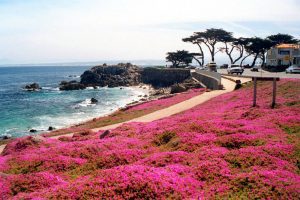 Lassen Volcanic National Park

Redding's Lassen Volcanic National Park is one of America's least-visited national parks. But don't be deceived by the title. All of Yellowstone's geothermal fascination is available here, but with none of the inconveniences or costs. There are few visitors due to its remote position, and the highway through it is only open for so long each year.

Don't go too soon in the summer months because the snow melts typically around the end of June or the beginning of July. When planning a trip, visit the official website to see if the road is open. Even in the height of summer, the area's elevation ensures that Lassen remains a comfortable destination. There's also Bumpass Hell, a must-do trek with just the appropriate difficulty level for younger children.

We all know Lake Tahoe should be on this summer vacation in California all year round. Lake Tahoe is one of the most popular destinations in California.

Families can enjoy boating, beachcombing, biking, and hiking during the warmer months. The hiking trails here are good. Bring a wetsuit if you plan on swimming in Lake Tahoe – it's freezing! Lake Tahoe is also a popular ski resort during the winter season.

Truckee, a nearby town, is home to several tasty and affordable dining options. Donner Memorial State Park's Visitors Center and Museum is a great place to learn about California's rich history.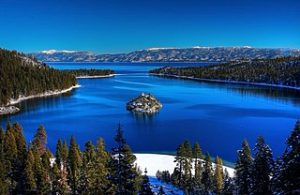 Young families, head north! Located north of Napa and Sonoma, Mendocino County is an excellent wine country alternative during the busiest summer tourism seasons. Mendocino County is still relatively unknown. This means it's a perfect option for families on a tight budget.

The Anderson Valley Brewing Company is located in Boonville, where you may take a brewery tour or sample a couple of brews in the tap room. Mendocino and Fort Bragg are two coastal villages worth a visit. Go to the Mendocino Coast Botanical Gardens, Glass Beach, or one of the coast's many lighthouses while riding the iconic Skunk Train.

Pismo Beach is a popular summer vacation spot on the central coast of California. Secure your lodgings early because it is a popular summer destination. To get the most out of your trip, you should visit the stores, the pier, and the local eateries. The Oceano Dunes in Pismo Beach are a fantastic place to explore by ATV, so consider renting one while you're here for the summer.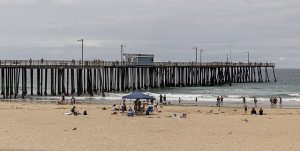 On a sweltering summer's day, the shade provided by the enormous and towering trees of Sequoia National Park is a welcome relief. If you're looking for a way to get your kids off their screens and into nature, this national park is a terrific place to visit during the summer. If you want to avoid people and traffic, Yosemite is a better choice than this one, even if national parks around the country are busy in the summer.

San Francisco at California

Even on the hottest days of the year, San Francisco remains a pleasant place to see. A sweater and a pair of jeans should be in your suitcase even if your trip is planned for July!

It has a plethora of summer activities to choose from, including festivals, marches, outdoor concerts, and markets, as well as more affordable options.

Among the many annual events in San Francisco are the 4th of July Fireworks Extravaganza, Giants baseball games, the Outside Lands Music Festival, the San Francisco Marathon, and the legendary Pride Parade

You could also visit the Golen Gate Park in San Francisco. Golden Gate Park is the third most visited park in the US.

The Golden Gate Bridge is also a brilliant way to spend a day in San Francisco. The Golden Gate Bridge is one of the most iconic landmarks in the world, and it's even more breathtaking up close. On an aerial tram, you can walk across the bridge, bike, or experience it from above.

In the winter, people go to Mammoth Lakes to ski at Mammoth Mountain, much as they do in the Lake Tahoe region. In the summer, boating,  fly fishing, mountain biking, and trekking are just some activities that make this a terrific place to relax. Among the many activities available in the Mammoth Lakes Basin area are hiking, biking, and backpacking in the John Muir and Ansel Adams wilderness areas. The hiking trails here are excellent. Kayaking on Lake Mary, rock climbing with a community guiding business, horseback riding, and a visit to Devil's Postpile National Monument are just a few other activities available in the area.

San Diego is one of the most popular vacation destinations in the United States. It is renowned for its beautiful beaches, mild weather, and exciting attractions. It offers something for everyone, including outdoor adventures, water sports, shopping, and dining. The city is also home to several museums and attractions, including the San Diego Zoo and Balboa Park. The nearby cities of Los Angeles, Anaheim, and San Francisco offer additional opportunities for fun and excitement.

Santa Barbara is a coastal city located northwest of Los Angeles. It's known for its coasts and surfing culture, as well as the Spanish Colonial architecture seen throughout the city. There are many things to do here in this cute town, including hiking and visiting museums. The city is also home to the Santa Barbara County Courthouse, one of the most significant Spanish Colonial Revival buildings in the United States. It is also about an hour from the Santa Barbara Zoo, with more than 200 animals on display. The city also has plenty of shops and restaurants to explore. The beach has several attractions, including dog parks and playgrounds.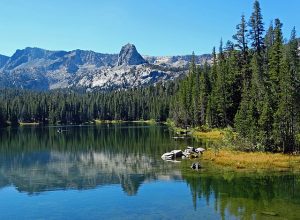 For a more adventurous summer vacation in California, head to northeastern California to experience the bizarre landscape of Joshua Tree or the redwood forests of Mount Shasta. And don't forget about the lesser-known Lassen Volcanic National Park, located near Redding. This hidden gem offers all the geothermal fascination of Yellowstone without the crowds or costs.
Whether you're looking for a beach day, a hike in the mountains, or a road trip through California, there are so many fun things to do in this state. Plan your trip accordingly and take advantage of all the awesome places this state has to offer – without the extra cost!
What is your favorite summer vacation in California? Comment below! Bookmark the Family Hype page for more travel tips and destinations!
Top Destinations For Vacation In California
Frequently Asked Questions
What part of California is best for vacation?
The answer depends on what you are looking for. Both Northern California and Southern California have their unique attributes and attractions.
The coast offers mild weather and plenty of outdoor activities during summer vacation, while the mountains in Northern California offer cooler temperatures and a chance to enjoy winter sports.
Northern California is ideal if you want to see the wine country and enjoy the best skiing in some of the best ski resorts in the world. The southern part of California offers warm weather, seasides, and many attractions.
California's Central Coast is ideal for those who want to enjoy the outdoors, as it has several state parks and shores. It also offers a chance to visit Hearst Castle, one of California's most famous attractions.
What months are summer vacation in California?
What part of California is good for a family vacation?
Where is the best place to vacation in the summer?
What is the number 1 tourist attraction in California?
Where should I go for a week's vacation in California?
The California Coast is a great place to start your summer vacation. It's the longest coastline of any state in the U.S., so there are plenty of places to visit along it. You can go camping on or on one of the many beaches, mountain biking, wine tasting, horseback riding, or hiking in Big Sur. Another popular destination is Los Angeles, one of the most visited cities in America due to its diverse culture and entertainment options.
Where should I go in California in the summer?
Calm and cool, the California coast is a great place to visit during summer vacation. Head to Monterey for a relaxing day trip or stay overnight at one of its beachfront hotels. Or head south to San Diego for sunbathing, surfing, swimming, and whale watching.
What is the prettiest place in California?
What is the best month to visit California?
What should you not miss when visiting California?
The natural beauty of the wonderful beaches and coastal cities, the state's rich history, and its diverse culture are just a few reasons why California is so popular with tourists. From San Diego to San Francisco and everywhere in between, there's plenty to see and do while visiting this stunning part of the U.S. You can do mountain biking in the mountains, go horseback riding, go surfing on one of the many coasts connected to the Pacific Ocean, see Lake Tahoe, Pismo Beach, or go wine tasting in Napa Valley. You'll never be bored when visiting California.
Is California good in summer?
Why is California the best place to vacation?
What is the warmest month in California?
What months are cheap to go to California?
Are California beaches warm in August?
Last Updated on April 29, 2023 by Inma Barquero
DISCLAIMER
(IMPORTANT)
: This information (including all text, images, audio, or other formats on FamilyHype.com) is not intended to be a substitute for informed professional advice, diagnosis, endorsement or treatment. You should not take any action or avoid taking action without consulting a qualified professional. Always seek the advice of your physician or other qualified health provider with any questions about medical conditions. Do not disregard professional medical advice or delay seeking advice or treatment because of something you have read here a FamilyHype.com.