As a parent, one of your primary goals is to provide your children with the very best. When it comes to vitamins, you want to be sure they are receiving the key nutrients that they need, so you can keep them healthy. Because there are so many various types of vitamins now available, it may be challenging to determine which ones are the best multivitamins for kids. The following is a guide that will assist you in selecting the best vitamins for kids. 
The main importance of taking the best multivitamins with your kids?
Keep in mind that when you are shopping for children's multivitamins or dietary supplements for children, it is important to examine the product's ingredients. They can be in various forms, but gummy vitamins are the most popular among kids. You should make certain that the gummy vitamins (or any form of vitamins) are not created with any artificial components and instead use only natural ones in their production. Parents should avoid buying children's multivitamins that include synthetic substances since they may pose a threat to their health and put them at risk for developing issues in later life. Dietary supplements are not crucial for most healthy children, as they can get their nutritional needs from the food they eat. However, some kids have nutritional deficiencies, hence, require dietary supplements to get the key nutrients that are required for their optimal health.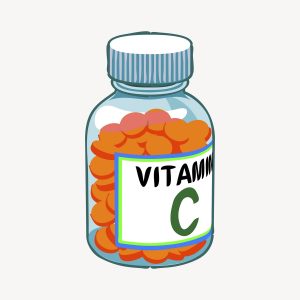 What to look for in choosing the perfect brand of vitamins for your kids? What do you need to consider?
Dosage is another factor to consider while selecting vitamin and mineral supplements for children. It would be best if you were certain that the vitamins are not of a potency that is inappropriate for their age. If the vitamin or mineral supplement is of excessively high potency, it may be harmful to your youngster. You should also make certain that the vitamins are not of insufficient strength. If the vitamins are not strong enough, they will not be able to perform their function, which will result in your kid not receiving all the key nutrients that they need. In addition, you should also make sure that the company from which you purchase vitamins for children has a good reputation. There are a lot of businesses out there that make the claim that they sell the greatest things on the market, the most potent children's multivitamins, but the truth is that they don't. Before you acquire anything from the firm, you should make sure that you have first read some reviews about these vitamin and mineral supplements. 
Ingredients to avoid to make sure that your children are only eating safe foods
On the other hand, parents should be aware of the ingredients of the foods that they buy for their kids. They should be particularly cautious of foods that contain high fructose corn syrup. Breakfast cereals, candies, and soft drinks have very high fructose corn syrup levels, so parents should avoid buying these. High fructose corn syrup greatly contributes to fatty liver disease, inflammation, and diabetes, among others.
6 Guidelines in choosing the appropriate kid's vitamins. How do you choose?
Consult your kid's physician before beginning any form of vitamin or supplement program with your child It is always preferable to consult your child's pediatrician before beginning any type of vitamin or supplement routine with your child – whether it's a liquid multivitamin, gummy vitamins, or any other form. The physician will be able to tell you if your child has any health conditions that might require a specific type of vitamin, and they will also be able to offer guidance on which brands and formulas might be best for your child to consume sufficient daily key nutrients. If your child has any health conditions that might require a specific type of vitamin, for example, vitamin D, the physician will be able to tell you.

Take into consideration your child's diet or what your child eats. The child's diet is another key aspect to take into consideration when selecting vitamins for your children. There is a possibility that your kid may not need a multivitamin supplement if they consume a well-balanced diet. On the other hand, if their diet is deficient in certain elements, such as iron or calcium and other key nutrients, then taking a supplement may assist to make up for such deficiencies. Some parents also want their children to go on a vegetarian or vegan diet especially when they, too, are vegan, but they should consult their pediatrician before doing so. 

Seek for vitamins that are made particularly for children When you are shopping for vitamins, you should be sure to look for formulations that are designed exclusively for children. The fact that these products often include lower levels of vitamins and minerals than those intended for adults is an essential consideration given that children need fewer quantities of these nutrients. 

It is significant to note, though, that pediatricians recommend vitamins A, D, E, and K. These contain vitamins and minerals that are important for bone health, brain health, vision, and many other functions. 

Select a brand with a good reputation There are a wide variety of vitamin brands available today; thus, it is essential to select a brand that is well-known and respected in the industry. Before making a purchase, it is a good idea to do some research on the many brands of vitamins and minerals available online and to read reviews left by other parents.

Speak with your local pharmacy If you are still unsure about the vitamins that should be given to your children, you can speak with your local pharmacist or another healthcare expert about the key nutrients that specific vitamins have. They are able to provide supplementary information and advice on selecting the most appropriate items for your children. If you follow these five guidelines, you will be able to choose the appropriate vitamins for your children and have the peace of mind that comes along with them.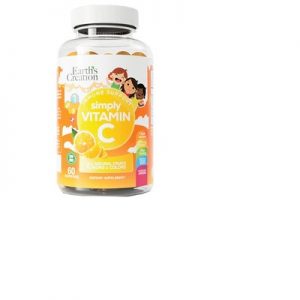 Choose a supplement that fits your child's needs perfectly
On the market nowadays, parents may choose from a wide variety of vitamin options for their children. You need to make certain that you select the appropriate ones while taking your time and focusing on quality. There are multivitamin supplements, omega-3 supplements, and even vitamins for kids that are particularly created for children who have a difficult time eating a variety of foods or those who are picky eaters. You need to do some research in order to determine which vitamin combinations can best provide them with the key nutrients that are necessary for their growth and development. When it comes to providing your kid with vitamin supplements, you need to be sure that you do not provide them in excessive amounts. If you feed them an excessive amount, there is a risk that they may get ill.
FAQs for multivitamins with your kids:
When should a kid start to take vitamins?
The appropriate age to begin giving your child vitamins varies based on their specific nutritional needs. Many physicians, however, advocate putting children on a daily multivitamin supplement around the age of four, especially for picky eaters. This can assist guarantee that they obtain all the key nutrients they require for appropriate growth and development.
What type of multivitamins should I give my child?
The following vitamins are very essential for children:
Vitamin A promotes eye and skin health.

Vitamin D aids the body's absorption of calcium, which is necessary for healthy bones.

Vitamin C promotes optimal immune system function.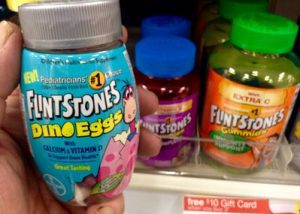 These vitamins are essential for children's optimal growth and development. They are found in a number of foods, including fruits and vegetables, meat, fish, dairy products, and fortified foods. You can also give your child a vitamin supplement if you believe their diet is lacking in these essential components. Some children need to take supplements because they are picky eaters. Iron-rich foods are also essential for children's growth and development. 
What are the best vitamins for kids?
Vitafusion, Naturals Baby, and ChildLife Essentials are three of the best vitamin brands for skin and are recommended for kids. All of these companies employ high-quality ingredients in their children's vitamins and provide a wide range of vitamins and minerals. They are also reasonably priced and have favorable web ratings.
What are the multivitamins for immune system?
Each child differs based on their specific health and immune system state. However, other children's vitamins that have been proposed for strengthening children's immunological health are vitamin C, vitamin D, and probiotics. Furthermore, ensuring that children get a nutritious and well-balanced diet is critical in maintaining their general health and immune system.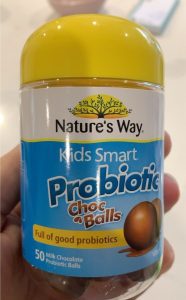 What vitamins are most important to take?
Vitamin D, calcium, and iron are three children's vitamins that are very necessary for developing children, so they should consume enough iron-rich foods. Calcium aids muscle and neuron function, while vitamin D promotes bone health. Iron is required for the creation of red blood cells as well as the delivery of oxygen throughout the body.
Which brand of children's multivitamins is recommended?
What are some of the top vitamins for a child's growth?
Do my children really need multivitamins, particularly vitamin D?
What vitamins make you smarter for kids?
Do multivitamins for children help them grow taller?
Last Updated on January 27, 2023 by Eunice Barbosa
DISCLAIMER
(IMPORTANT)
: This information (including all text, images, audio, or other formats on FamilyHype.com) is not intended to be a substitute for informed professional advice, diagnosis, endorsement or treatment. You should not take any action or avoid taking action without consulting a qualified professional. Always seek the advice of your physician or other qualified health provider with any questions about medical conditions. Do not disregard professional medical advice or delay seeking advice or treatment because of something you have read here a FamilyHype.com.