A prenatal vitamin is a multivitamin that contains extra nutrients, such as folic acid, iron, and calcium. Prenatal vitamins are typically taken during pregnancy to ensure the mother gets the necessary nutrients for herself and her developing child.
Olly prenatal vitamins are designed for pregnant women who want to ensure they get all the essential nutrients for themselves and their unborn baby. Gluten-free Olly prenatal vitamins contain folic acid, iron, calcium, vitamin D3, and more.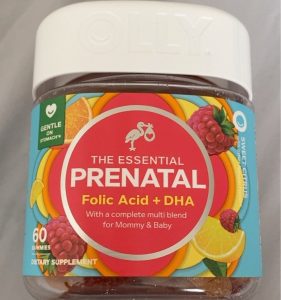 Source: world.openfoodfacts.org
What Are The Differences Between Multivitamins And Prenatal Vitamins?
Supplements for pregnant women provide the appropriate amount of folic acid as well as iron to help you and your baby grow healthy.
Prenatal vitamins with folic acid (commonly known as folate) like the One a Day prenatal vitamins should be taken daily to help avoid serious brain and spine birth abnormalities in the fetus (known as neural tube defects). Your pre-baby vitamin should contain at least 400 micrograms of folic acid because pregnant women require 600 micrograms of folic acid per day (and up to 800 micrograms).
When you're pregnant, your body will produce more blood to support the growth of your placenta and baby. While expectant mothers require 27 milligrams of iron per day, women who aren't pregnant need 18 mg. Prenatal vitamins with iron commonly have this higher concentration. Always check the label to be sure.
Docosahexaenoic acid (commonly known as DHA) and arachidonic acid are also found in some prenatal supplements (ARA) which supports healthy brain. During the third trimester of pregnancy, the baby's brain and eyes are especially rich in DHA, one of the "good fats" that supports healthy brain that contribute to healthy development.
Choline, calcium, folic acid, DHA, vitamin D, B vitamins, omega-3 fatty acids, and vitamin C (ascorbyl palmitate) are among the other nutrients that are essential during pregnancy. In addition to taking a prenatal vitamin, you should eat a healthy, well-balanced diet to ensure that your body receives all of the nutrients it needs to support the development of your unborn child.
When Should You Start Taking Prenatal Supplements?
It's a good idea to start taking a prenatal vitamin as soon as you decide to start trying for a baby. Prenatal vitamins should be taken as early in pregnancy as possible, ideally one month before conception, and especially during the first 12 weeks, when a baby's growth and development are most crucial.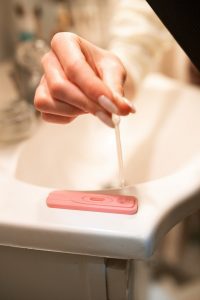 Source: pexels.com
Prenatal vitamins should be taken by expectant mothers for the duration of their pregnancy and breastfeeding or pumping for their baby, according to many healthcare specialists. If mom is getting enough minerals and nutrients in her diet (whether pregnant or breastfeeding), so will her growing kid.
Consult about the nurturing blend of prenatal vitamins with a healthcare practitioner before having children to ensure that you're getting the nutrients necessary for a healthy pregnancy and infant. Supplementing your prenatal vitamin with supplementary vitamins or minerals may be recommended by your doctor based on your medical history, diet, or lab results. However, always ask about citric acid, lactic acid, lemon juice concentrate, and other immune-supportive nutrients to ensure they're not bad for you.
What Do These Vitamins Offer To Pregnant Women?
Omega-3 DHA (from purified marine source), the beneficial fat that both mother and baby need, is included in the Olly Essential Prenatal Multi.
This B vitamin in Olly the essential prenatal supplement is more critical now than ever in supporting your baby's growth and development. This form of vitamin B9 (essential prenatal folic acid vitamin) is prescribed for women who are at risk of folate insufficiency and to help them avoid pregnancy problems. Many foods are fortified with or contain the vitamin.
Federal legislation mandates that this vitamin be added to cold cereals, vegetable oil, and flour and baked goods like cookies and crackers. Leafy greens, okra, asparagus, some fruits, mushrooms,  beet sugar, lemon juice concentrate, yeast, beans, animal liver and kidney, tomato juice, sweet citrus fruits, and orange juice are all high in folate naturally. It is possible to get it in pill form or as a mix with other B vitamins.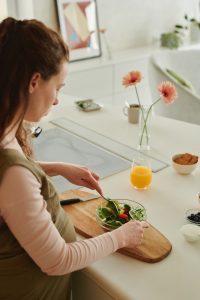 Source: pexels.com
Side question: Can you take prenatal vitamins without being pregnant? For sure! Folate deficiency and excessive levels of homocysteine can be prevented and treated with the use of folic acid (hyperhomocysteinemia). You can experience this even when you're not pregnant, but it's especially important to take care of during pregnancy. In order to avoid significant birth defects like spina bifida, pregnant women and those who may become pregnant are advised to consume folic acid vitamin. It is a common treatment option for depression, stroke, memory loss, and other diseases.
This essential fatty acid, derived from a refined marine source, aids in the healthy development of a baby's eyes and supports healthy brain. Such vitamins also support immune health. It's also in Olly the essential prenatal supplement.
In cold-water fish or purified marine source, such as tuna and salmon, the essential fatty acid called docosahexaenoic acid (DHA) is present alongside eicosapentaenoic acid (EPA).
DHA is essential for the development of ocular and nervous tissue. Being an essential fatty acid, DHA may also lower blood triglyceride levels and thin the blood, all of which are risk factors for heart and circulatory disease.
DHA is a frequent treatment for excessive cholesterol or other lipid levels in the bloodstream. However, there is insufficient scientific evidence to back many of these potential purposes, including enhancing cognitive abilities in adults, improving newborn and child development, and treating some eye ailments.
Our bodies synthesize and absorb vitamin D, which we get from the sun. If you're concerned about bone health, this vitamin is an essential one to have on hand because it can support immune health and help your body absorb the necessary calcium and phosphorus. Studies have also shown Vitamin D to reduce the growth of cancer cells, aid in the control of infections, and reduce inflammation. Because vitamin D receptors may be found across a wide range of tissues in the human body, scientists are looking at how these receptors might be used for purposes other than bone health.
Those 19 years and older should consume 600 IU (15 mcg) daily for men and women and 800 IU (20 mcg) daily for adults over 70. Good thing you can find it in Olly the essential prenatal supplement.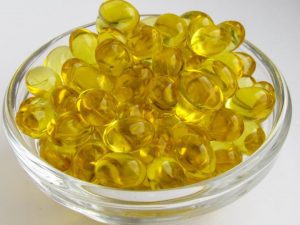 Source: stockvault.net
Consuming more than the Tolerable Upper Intake Level does not pose a risk to health. A maximum daily allowance of 4,000 IU of vitamin D is recommended for kids and adults over the age of nine (100 mcg).
Olly prenatal vitamins are committed to full openness. Their products like Folic Acid DHA never use artificial flavors, colors, or sweeteners. Our products are also free of gluten. In order to find new and exciting natural flavors (perhaps from sweet citrus fruits), textures, and sweeteners (no glucose syrup!), its team of gourmet and food science professionals works around the clock.
You can also consult your doctor if you can take Olly prenatal gummies daily. Taking these essential gummy prenatal vitamins daily can be essential for good health compared to counter prenatal pills. Aside from having an above average rating value, one gluten-free essential prenatal gummy multivitamin may contain a nurturing blend of ascorbyl palmitate, citric acid, lactic acid, sweet citrus fruits extracts, vegetable oil, and other natural flavors. Again, it has a higher chance of using beet sugar than glucose syrup.
FAQs
How many OLLY gummies can I take prenatal?
Are OLLY vitamins good for pregnancy?
Is it OK to take prenatal vitamins and multivitamins?
Does OLLY vitamins have folic acid? What are the side effects of OLLY prenatal?
Is OLLY FDA approved? Do OLLY prenatal vitamins help you get pregnant?
What to avoid while taking prenatal vitamins?
What happens if I skip prenatal vitamins?
What OLLY vitamins should not be taken together?
Can you take OLLY prenatal vitamins when not pregnant?
Which prenatal vitamins are best?
What time of day should I take prenatal vitamins?
When should I stop taking Prenatals?
Can I take prenatal vitamins without consulting doctor?
What do you think of Olly prenatal vitamins? Bookmark Family Hype for more health tips!
Last Updated on April 25, 2023 by Jeanne Meets
DISCLAIMER
(IMPORTANT)
: This information (including all text, images, audio, or other formats on FamilyHype.com) is not intended to be a substitute for informed professional advice, diagnosis, endorsement or treatment. You should not take any action or avoid taking action without consulting a qualified professional. Always seek the advice of your physician or other qualified health provider with any questions about medical conditions. Do not disregard professional medical advice or delay seeking advice or treatment because of something you have read here a FamilyHype.com.