A baby shower is a tradition for moms-to-be. Over the years, new moms are honored through festivities and celebrations. While the culture might be different from country to country, the central concept is still the same – to shower the mom and the upcoming baby with love, affection, and gifts.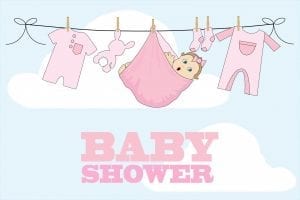 While throwing a baby shower seems fun and exciting, the task can be challenging. Worry no more, as we have some ideas for a baby shower to help you out. Moreover, this article is a guide on how to throw the perfect baby shower with unique ideas within your budget. What are you waiting for? Go through this article for shower ideas.
Who Should Host The Baby Shower Party
As per tradition, close family members of the parents-to-be should not host the baby shower. Usually, a distant relative or a friend host the celebration.
However, like a lot of traditions, many still don't strictly follow the rule above. Nowadays, it is not frowned upon if the sister, mother-in-law, or close cousin host the party. Although, it is still weird for the mom-to-be host her party.
Best Time For A Baby Shower
One of the concerns when planning for this type of party is when to have a baby shower. The timing for a baby shower is an essential factor for a successful one. Usually, the baby shower happens towards the third trimester of pregnancy. However, many celebrations are being held earlier, depending on the circumstances of the mom-to-be.
It is important to remember not to schedule a baby shower way too early in the pregnancy. The best timing for baby showers is between 20 weeks and 34 weeks into pregnancy. This range is considered to be 'just right' – not too early and not too late for a baby shower. There are still exceptions to this rule as some religions discourage gender reveal, and they opt to hold the baby shower after the mom gives birth.
Who Should Be Invited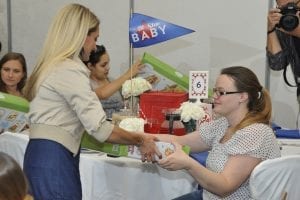 A shower should be an intimate affair. Usually, only close friends and family are on the guest list. Most baby showers only include the female friends and family members of the family. However, it should be fun to add some males on the guest list!
Choosing The Right Theme
Having a theme is vital to a fun and exciting baby shower. Choose a theme you know the mom-to-be will love. Other aspects of the baby shower, such as food, drinks, games, and even the venue, should be aligned with the theme. A unique baby shower will surely be memorable for the mom-to-be and the guests.
The host could brainstorm with the mom-to-be or some close friends for baby shower party ideas. As choosing the right theme is the first step in making sure you throw a great baby shower, it is a task you must carefully think about. Make sure your overall baby shower theme transcends to every aspect of the party. From the outfits of the guests to the decorations, it should be thrilling to see the theme.
Unique Baby Shower Ideas Every Party Should Have
The primary goal of the baby shower is to make the mother (and the baby!) feel appreciated and loved. They will surely enjoy a unique baby shower party. Below are ten unique baby shower ideas every party should have.
Gender Reveal Ideas!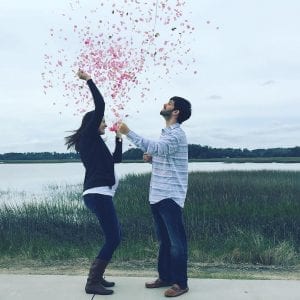 A popular trend among parents-to-be is a gender reveal celebration. It could be a separate party or included in your list for baby shower ideas. From gender reveal smoke balloons, cake/cupcake flavors to bath bombs, there is a lot of gender-reveal ideas to choose from. You could make a co-ed theme for the baby shower so that the gifts won't be wasted!
Don't Stay Indoors!
A typical baby shower is held indoors at the house of the mom-to-be or the host. Unique baby showers sway away from the norm, and with this, you should start looking for outdoor venues such as pavilions and gardens. 
Provide Music!
Nobody wants a dull party. Make sure your baby shower is entertaining – play music either live or through the speakers and plan the program!
Spill Out Your Creative Juices And Start Decorating!
An example of an excellent baby shower idea, which is also cost-effective, is to have DIY decorations. Handcrafted decors give a more touching effect than buying ready-made materials from the stores.
Serve Tasty Food And Mocktails!
Your food should also match your theme. Finger food is the perfect option for this type of party. You could do a little extra and add personalized names of the baby and the guests to the cupcakes or other foods.
Don't Forget To Send Out Invitations!
You should set your budget before sending out invitations for the baby shower. Moreover, as the host, you should also learn how to work within a budget. Invitations are still crucial for this type of celebration. Whether it be a paper invitation or a digital one, it is essential to be creative. Sending out DIY invites would add spice to the exciting shower! 
Play Fun games!
Baby shower ideas need not be expensive and time-consuming. From unique and personal games such as trivia on how you genuinely know the mom-to-be of post-baby photos of your guests, it is vital to play fun games!
Belly Casting!
One way to document the pregnancy is through belly casting. Creating a belly cast for the mom-to-be will make her remember of the time her body adjusted to a living person inside her body.
Photobooth Fun!
Never forget to document the fun day! Set up a simple photo booth for your guests. It wouldn't hurt to create a small space with DIY crafted materials for additional entertainment.
Prepare A Thank You Gift For The Guests!
After a memorable baby shower party, it is courtesy to write a personal thank you note for the guests. If you have the budget and time, you can also make a personalized gift for each one of them.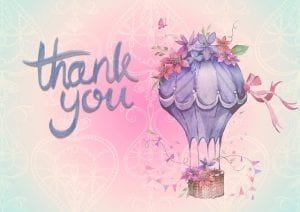 A baby shower is part of the milestones of motherhood. You don't need to have a big budget to celebrate maternity and the birth of a baby. Keep in mind not to make everything extravagant. What's more, important is the bond between those who will attend the party and the mom-to-be or the parents-to-be.
FAQs
How does a baby shower work?
A baby shower is where friends and family shower the mom-to-be with kind attention, gifts, wishes, and love before the birth of her child. It is a party usually thrown about four to six weeks before the baby gets born.
How do you throw a good baby shower?
First, you need to select a date and time. Choose a venue, plan the menu and décor, and come up with a plan. Complete all of those before sending the invitations.
What time should a baby shower start?
Anytime between 24 and 32 weeks is the best time for a baby shower party.
What can you do at a baby shower besides games?
There are lots of options for actual fun baby shower ideas, activities, and games to keep guests entertained. There's sewing, quilting, decorating onesies, make baby headbands, and even design a nursery game.
What do you serve at an afternoon baby shower?
A lot of food would be expected as you get closer to meal times. The menu might include fruit salad, vegetable tray with dip, Mini sandwiches, punch, drinks, as well as Cake or dessert.
What are good prizes for baby shower games?
There are inexpensive gift ideas you can provide in baby shower games. There's A Recipe Box, A Picture Frame, Lotions, Baby Shower Candles, Potted Plants, Gift Certificates, and Tea Cup, Saucer and Tea Bags.
How do you make a baby shower fun?
Make your baby shower ideas fun by throwing a tea party. You can also go co-ed. You can also host a buffet and even pick a theme for gifts.
How many hours should a baby shower last?
A baby shower lasts between two and three hours normally.
How far in advance should baby shower invites go out?
Baby shower invitations should be sent out about four weeks beforehand. That is around your sixth or seventh month.
What are the best baby shower favors?
The best baby shower ideas for favors are Heart Shaped Measuring Spoons Baby Shower Favor, Baby Feet Soap Favor, Personalized Baby Shower Mason Jars, Ceramic Elephant Salt and Pepper Shakers, Cheese Grater in Gift Box with Bow, and lastly, Personalized Baby Shower Hershey's Kisses.
How many prizes should you give at a baby shower?
If the chances of winning are high, you'll need at least three prizes. Of course, you can always do more.
How many games should a baby shower have?
When all the guests arrive, they can have the chance to enjoy food and drink. Then you can start 3-5 different games lasting for another 30-45 minutes after that.
How do I make my baby shower not dull?
You can start by making it an open house. Ask guests to bring unwrapped gifts and include men and families. Serve good eats and drinks and optional activities.
What games do you play at a baby shower?
Here is the list of the best baby shower ideas for games. Don't Say, Baby, Baby Items in the Bag, Guess the Baby Game, Dirty Diapers, Baby Sketch Artists, Mommy, and Daddy's Secrets, and Guess the Baby Food.
What is an alternative to a baby shower?
A Baby Sprinkle is also a fun alternative for baby shower parties. It is low-key and laid-back because there are no games, casual invitations, light refreshments, or desserts. It is just a perfect way to get together with friends.
Last Updated on January 11, 2023 by Rejie Salazar
DISCLAIMER
(IMPORTANT)
: This information (including all text, images, audio, or other formats on FamilyHype.com) is not intended to be a substitute for informed professional advice, diagnosis, endorsement or treatment. You should not take any action or avoid taking action without consulting a qualified professional. Always seek the advice of your physician or other qualified health provider with any questions about medical conditions. Do not disregard professional medical advice or delay seeking advice or treatment because of something you have read here a FamilyHype.com.