What is Pampers Reward Catalog?
Read on for more information.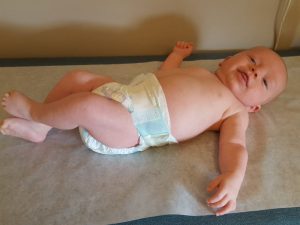 Babies can use ten diapers a day on average. With this, expenses for diapers will eventually pile up. Luckily, there is a "mom hack" as an answers that can lessen this burden, and that's through the use of Pampers Rewards.
What Is Pampers Rewards?
Pampers Rewards is a marketing strategy of Pampers to ensure the loyalty of its parenting customers. Points gotten from buying Pampers products can turn diapers into great deals such as coupons and gifts. Customers with enough points may check for which prizes they are eligible on the Pampers Reward Catalog. You can also try downloading the Pampers Rewards App to know what else you can do with your points.
Some examples of rewards include books, baby gears, toys, gift cards, and baby food. This will be of great use to your baby. Also, parents can redeem items for themselves, such as magazines, makeup, laundry detergents, and photo books from the store. There is also an option for consumers to spend and donate their points to a variety of charities and other promos.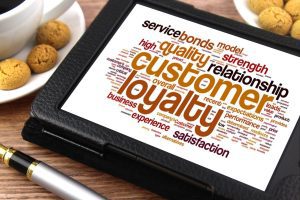 Where To Get Reward Codes?
There are two ways to get Pampers rewards codes – by purchasing products of Pampers or through online tasks.
Most consumers earn their rewards by buying Pamper products. Some of the items include diapers and wipes, and training pants. The size of the purchased Pampers product determines how many points you will get. On the other hand, the company gives you extra points by accomplishing several tasks like reading selected articles on site, watching their company's promotional videos, and reviewing products. The more points that you accumulate, the bigger the reward available on the Pampers Reward Catalog.
Some days offer special bonus offers to boost your Pampers reward points. An example includes getting triple points on the first box of Pampers diapers purchased ever. Pampers also release free codes on some occasions. You can get these Pampers gifts to grow codes through promotional emails sent to you.
Take note to access the Pampers codes, they are printed on the inside surface of your item's packaging to avoid fraud.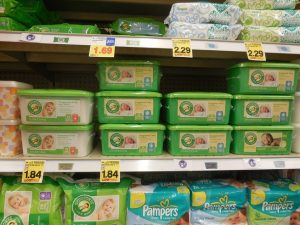 How Does The Pampers Reward Program Work?
Organizing your gifts to grow codes in your Pampers account is easy. Here is the simple instruction on how you'll do it:
Sign up for an account on the Pampers website.
Find the rewards codes on the packaging of your Pampers item.
Enter the gifts to grow code in your account. Place it in the box that says Enter 15-digit Code Here and submits your entry.
The code then translates into points. Make sure to open your account in the Pampers rewards login page to check the status of your rewards.
Try browsing the Pampers rewards catalog in the Pampers Rewards website to get a glimpse of the products and services you can get.
Once you have chosen your reward from the Pampers Rewards Catalog, click Add to Cart. The system will also ask you to enter or verify your contact information and shipping address. After accomplishing these, click Place My Order to end your transaction.
What Is The Pampers Reward Application?
It might be a little taxing to enter the 15-character combination of the code. To make things easier, you can download the Pampers Rewards smartphone application. Some of the features of the Pampers rewards application include:
Scan and Go Codes – Take a picture of the code, and the app automatically enters it into your account.
Notifications – It can send you the latest program updates and the brand's new offers.
Quick Updates – You can also view your current rewards status.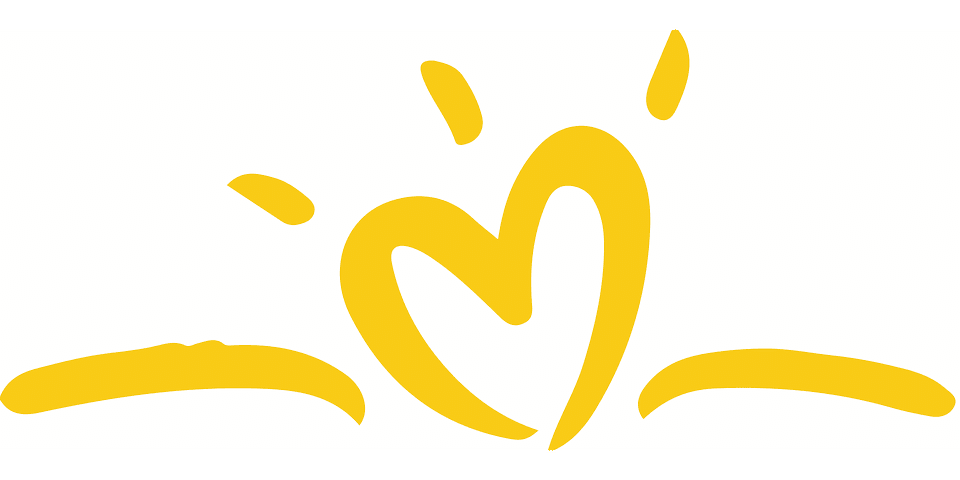 How Much Can You Save From Pampers Rewards?
A month's supply of Pampers diapers usually costs $50. Multiply that with 12 months, and you'll be spending 600 dollars a year. That's a lot of money! Good thing Pampers rewards take some of the burdens away. To show you how it goes, here's a short computation on how much you'll be able to save from using this application.
In one month, you may receive four codes from the diaper purchases.
Each Pampers rewards code usually have 30 points at this amount of purchase. That totals to 120 points per month.
With this constant purchase, you'll eventually have 1,440 reward points in just a year.
This amount of reward points will go a long way. You can already redeem six issues of magazines, one creek bib, or a personalized magnet from the reward points. Some $5 diaper discount coupons are also offered for 700 points, while a few $10 toy gift cards cost the same.
Spending a tremendous amount of money on diapers is costly, indeed. However, getting compensated with it through reward points will make it a win-win situation for consumers. So what are you waiting for? Earn points now through Pampers Rewards!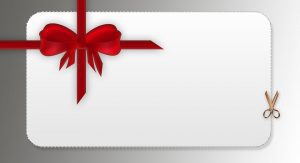 Other Information About Discount Codes
There are other free Pampers promo codes that you can use too, and one of the best ones is Pampers Gifts to Grow
With this program, you can get free Pampers products and other products by scanning the code, and from there earning points.  Sometimes, some products offer bonus points, or even free points depending on the Pampers products.
The gifts to grow rewards are varying as well. You can of course, get Pampers diapers and Pampers coupons for future purchases, but you can also get other free stuff as well. You may get some promo codes for different toys and other great things.
To score these rewards points, you first need the app, which of course allows you to enter code in order to get the rewards points.  How you get rewards points is pretty simple.  First, you can get something. Let's take training pants.  You enter code into the app, and once that's done, the reward points are added to your account. These Pampers reward points are easy to get and sometimes it rewards bonus points based on the different things you get.
You can enter code on various items in order to get rewards points. Each time you enter code that is valid for that one product, so it has to be something you bought but these rewards points do add up if you're getting a lot of Pampers products. Usually, Pampers rewards bonus points for certain items, including jumbo packs. To see how much you get, you simply enter code, and look at the rewards points offered.
You'll usually see the rewards points right away once you've enter code into the app. Once the Pampers rewards points accumulate, you can take advantage of this by getting some free Pampers gifts with these grow points.
Then comes the fun part, which is the free stuff that you can get with these grow points. Typically, with every pack of Pampers, you get certain grow points. Usually, around 24-36 grow points.
These add up fast, especially if you're buying a lot of Pampers packs, and these grow points all stay in your account.  Usually, if you bought physical the grow points may not show up right away, and if you use a promotable coupon there might be other grow points added onto there.  You can check your coupons deals to see if grow points are offered.
Now, with these grow points, once you've accumulated these you get free stuff. Now this isn't your typical free stuff where it isn't really useful, but with the grow points, you can get free stuff that you'll actually use for your kids.
Of course, with these grow points, the free stuff may come into play in the form of more Pampers diapers. But, you can get free stuff in the form of other items that you can get with these grow points. For a few hundred grow points you can get the free stuff in the form of baby gear for the child. Of course this free stuff from the grow points can be in different ways as well.
Now, what's kind of wild is these grow points are actually quite useful. For example, there is a list of free gifts to grow rewards that you can check, and on this list of free gifts to grow rewards, you actually ca, with certain amounts of grow points, actually get money back. The grow points you get for money back can be quite substantial, and you can even use these grow points in order to get gift cards back, so if you're thinking of getting something other than free Pampers gifts, then you certainly can with the right amount of grow points.
You can get free Pampers gifts points, and many other gifts to grow points from other free Pampers rewards.  You can get gifts to grow rewards points from signing up.
You get 100 gifts to grow points from signing up. That's right, you get gifts to grow points from downloading their app. They may offer other coupon codes, and a list of free options, including printable coupons that may also offer Pampers rewards bonus points for you.
You can add coupon code options as well in order to get gifts to earn pampers cash. You get 50 gifts to grow points just from doing this.  After that, when you buy your first Pampers purchase, you get ANOTHER 100 gifts to grow points just from that.
See how these gifts to grow points add up, and you can get Pampers points for pretty much anything? Getting these free Pampers gifts with the gifts to grow points is super easy, and the Pampers coupon code choices that they also offer there are great too.
More Coupon Code Options?
That's right? You can actually get gifts to grow points from coupon code choices that can help you. You don't need to just use a coupon code for Pampers diapers, there are actually some coupon code choices that you can get that also earn you gifts to grow points. While you'll always get gifts to grow points from a coupon code for diapers, there is also something called Pampers village, which offers gifts to grow points, and a coupon code you can use for various gifts to grow points and of course, free Pampers rewards down the road.
So these coupon code options you get do add up. You don't have to get a coupon code for just baby products, which is super cool about this. you can get a coupon code for coffee, a coupon code for various toys and other options, and also earn gifts to grow points from other things too.
You will get free Pampers rewards from the coupon code you use. So if you have a coupon code for Starbucks you want to put in, you throw that into the app, and start to get free Pampers rewards points for you to use. The Pampers rewards points aren't just for diapers, but virtually any coupon code that's put in. So even if you don't buy Pampers diapers, you can take advantage of this coupon code program, which is what they don't tell you.
That's a secret about Pampers rewards they don't tell you. You can get free Pampers rewards points from literally just having this app there and entering the code!
Of course, these free Pampers gifts and Pampers points can be used by those that don't even have kids, since these Pampers points are obtained by codes.
But if you're buying Pampers products, these Pampers points add up, and the free Pampers gifts that you get from this are pretty substantial.
Accumulating Pampers points is pretty easy.  You can get Pampers points from a code you find that gets you a buy one get one free on different items.  So you can get Pampers points for household items you actually use, and of course, cash in on the free Pampers gifts you can get with these Pampers points.
The beauty of this is you also get free Pampers gifts without needing a membership card. It's an app, so you simply scan it, get Pampers points, and from there, you can cash in on these rewards. You can get free Pampers gifts in the form of more products, or even some free Pampers gifts in the form of physical rewards or money.
The Pampers points are very simple to get too.  You simply scan, and then you have Pampers points.
When you are finally ready to cash in those Pampers points, you may wonder how long it will take to get those free Pampers gifts. Well, it takes about 4-6 weeks from the moment you cash in on those Pampers points to get a gift.  You can continue to get more Pampers points, and every time you're ready to cash in on those Pampers points you simply can do so, and then there you go.
You can join Pampers rewards to get free Pampers points now.  If you want to join Pampers rewards it's pretty easy to do, and the Pampers points will start to come in.
You don't even have to wait till black Friday to get deals on things sometimes, just through Pampers points, you'll be able to get everything you wanted, and some amazing deals to help you and your family.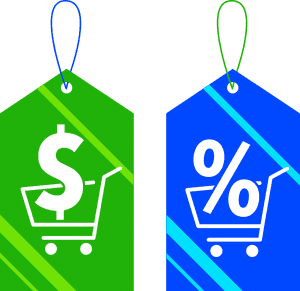 Frequently Asked Questions (FAQs)
How do I redeem my Pampers rewards?
First, download the app to redeem Pampers Rewards. After you've earned enough points, you'll be able to scroll through a catalog of redeemable products quickly. From there, you can tap the "add to cart" icon for the reward you want.
How many points do you get for Pampers rewards?
The points you get for each pack of diapers or wipes depends on the specific product, its size, and the quantity. For instance, a jumbo bag of Baby Dry Diapers in size one will earn you 20 points. The Pampers app has a point value tool for you to check the equivalent points you can get.
What types of Pampers rewards are suitable?
When you purchase Pampers products, you earn points that you can redeem to get various items. The catalog includes baby food, gift cards, toys, baby gear, books, and even home items and electronics. Other options include photo books, laundry detergent, makeup, and charity donations.
Can you get free diapers with Pampers rewards?
Yes, it's possible to get diapers by using Pampers Rewards points. After you've earned enough, you can use the app to redeem items from the Pampers Reward Catalog. Aside from Pampers diapers, you can also exchange points for coupons and discounts.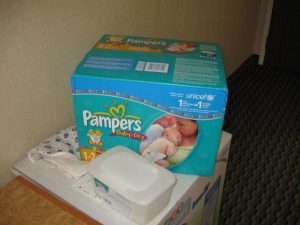 How do I get Pampers coupons in the mail?
With Pamper Rewards, you can redeem coupons in exchange for points. Along with other items such as baby gear, toys, and books, they can ship vouchers straight to your home. Alternatively, you can visit their "offers" section online and print out coupons using your printer.
Do pamper reward points expire?
The Pampers Rewards points that you earn will not expire for as long as you remain an active member. If they see that there has been no activity on your account for more than a year, you may risk losing your hard-earned points. To avoid this loss, remember to enter codes into the app regularly.
How can I get free Pampers set?
How many diapers does a newborn use per day?
Should you change diaper before or after feeding?
Is it OK to leave a baby in a wet diaper at night?
Does pampers club app give coupons?
What can you use Pampers rewards for?
Why is Pampers so expensive?
What is diaper free time?
Is it OK to wear Pampers everyday?

Last Updated on May 10, 2023 by Nisa Jabajab
DISCLAIMER
(IMPORTANT)
: This information (including all text, images, audio, or other formats on FamilyHype.com) is not intended to be a substitute for informed professional advice, diagnosis, endorsement or treatment. You should not take any action or avoid taking action without consulting a qualified professional. Always seek the advice of your physician or other qualified health provider with any questions about medical conditions. Do not disregard professional medical advice or delay seeking advice or treatment because of something you have read here a FamilyHype.com.