Vitamins is important for teenage athletes. However, for convenience, teenage athletes are more inclined to indulge in fast foods.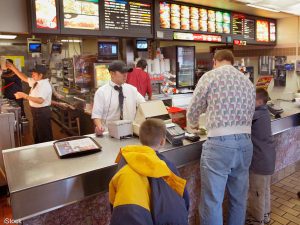 They prefer it because they are more accessible and convenient to buy. Hence, the diet of teenage athletes is often unbalanced and lacks nutrients from fruits and vegetables.
Many just want to eat junk. This kind of diet is a big no-no, especially those teen athletes whose daily physical routine demands that they should have the proper diet that would supply them the right amount of nutrition levels they need.
Teenage athletes need to take care of not only their physical overall health but also their cognitive development and mental wellness. Supplements for young boys and girls are a big help when it comes to addressing this nutritional gap among boys and girls.
Best Multivitamins For Teenage Athletes
Teens may have different nutritional needs than other age groups, and many available options can be found online and in many health stores that are formulated especially for them. You can choose from various types of products that offer a potent dose of a single vitamin, or you can opt for multivitamins. To help you find the best multivitamin for women and men athletes, we created a list of Amazon's best-selling products, and we included a brief description of what they offer. Furthermore, if you continue reading the article, you will also learn about the factors to check in a supplement.
Rainbow Light
 for Teenage Athletes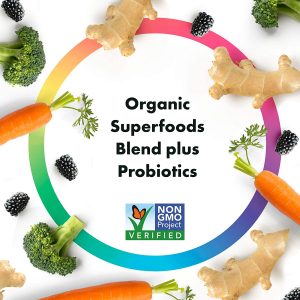 The Teen multivitamin from Rainbow light is packed essential nutrients that promotes healthy growth. It also has probiotics that aids in digestion and boost the immune system. It is allergy friendly and contains no gluten, wheat, milk, peanuts, soy, eggs, fish or shellfish.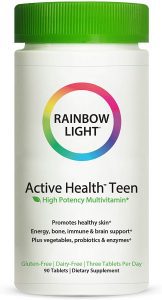 GNC milestones Teen for Girls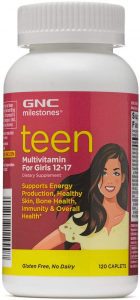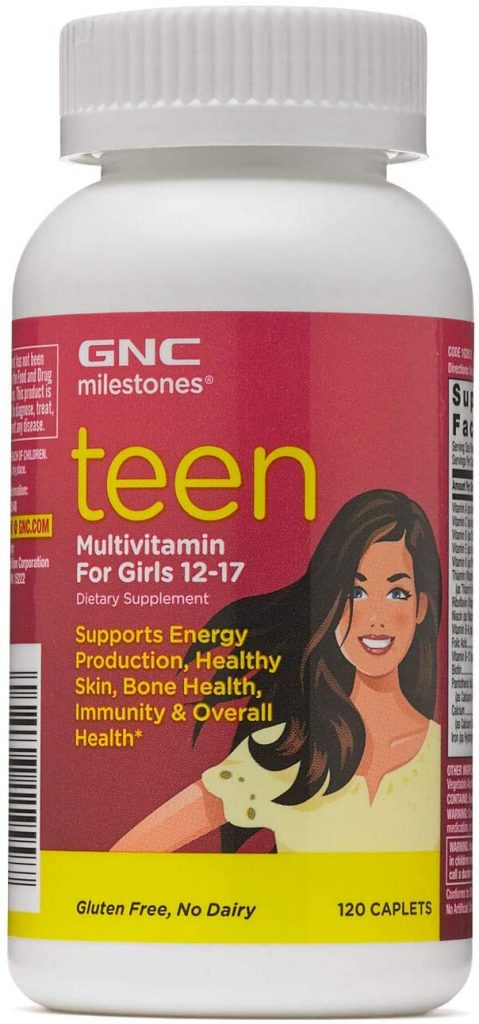 This multivitamins is rich with Vitamin C-B and D. It helps strengthen the immune system, support healthy teeth and bones, and improve skin overall health.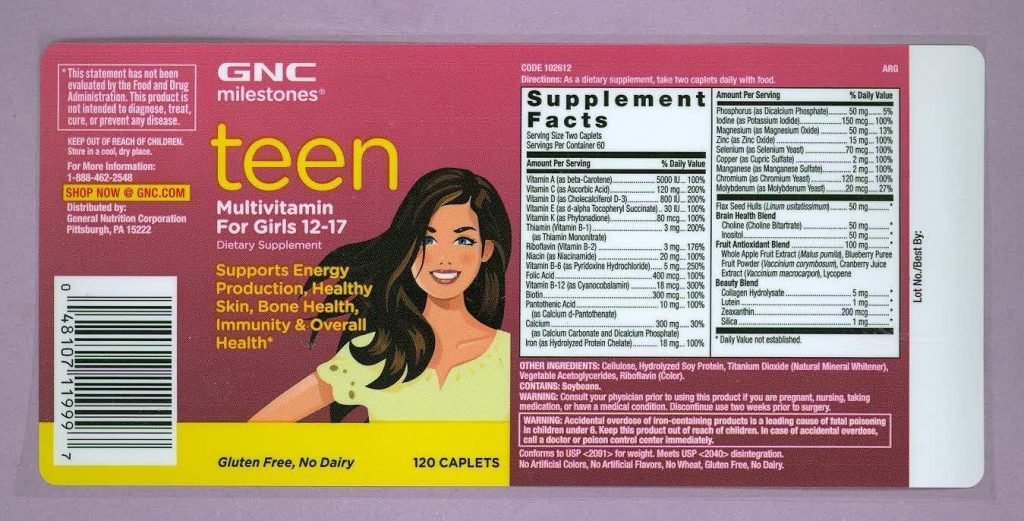 NATURELO Whole Food Multivitamin for Teenage Athletes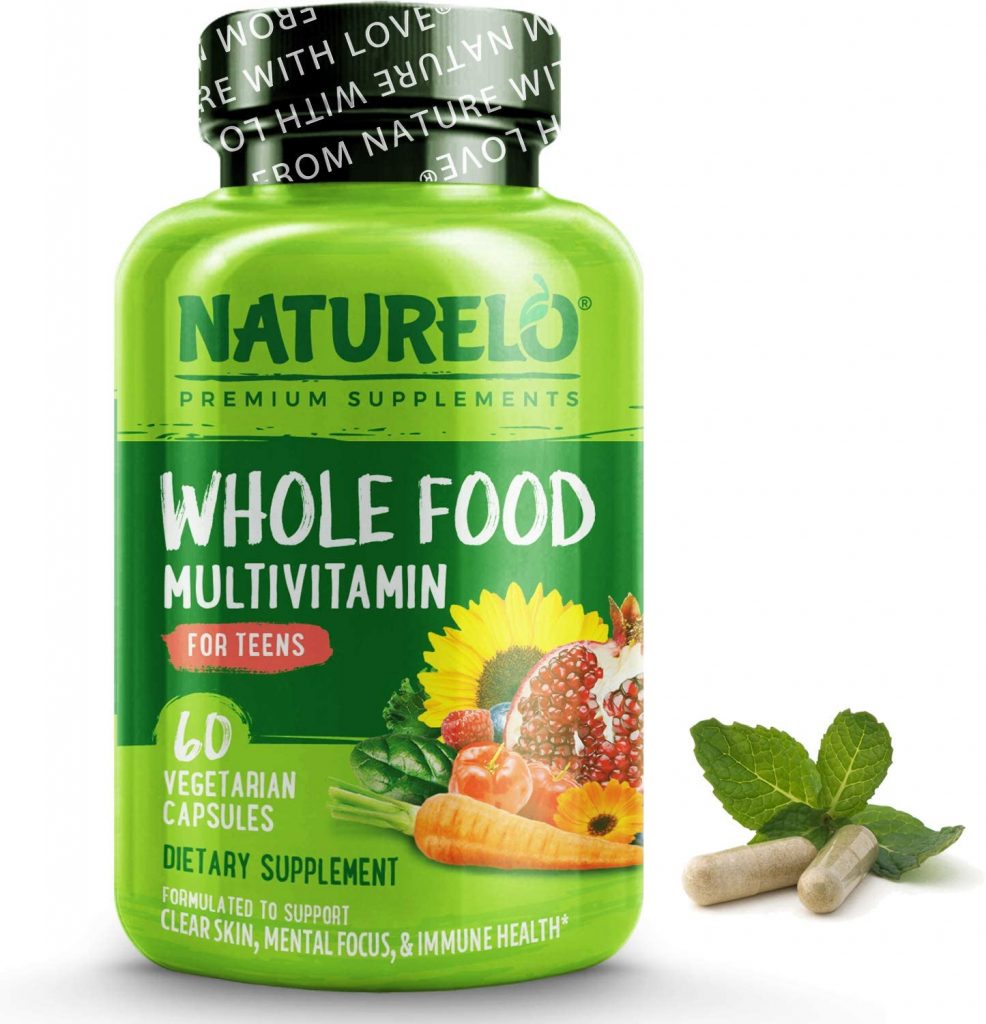 This vitamin from Naturelo is recommended for highly active teens aged 12-18. It is non-GMO, allergy friendly and made with pure vegan ingredients. It promises to help boost the immune system, promote mental focus, clear the skin and increase hair and muscle growth.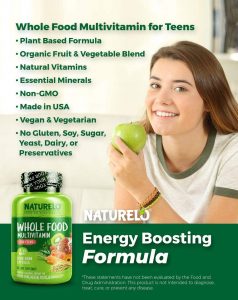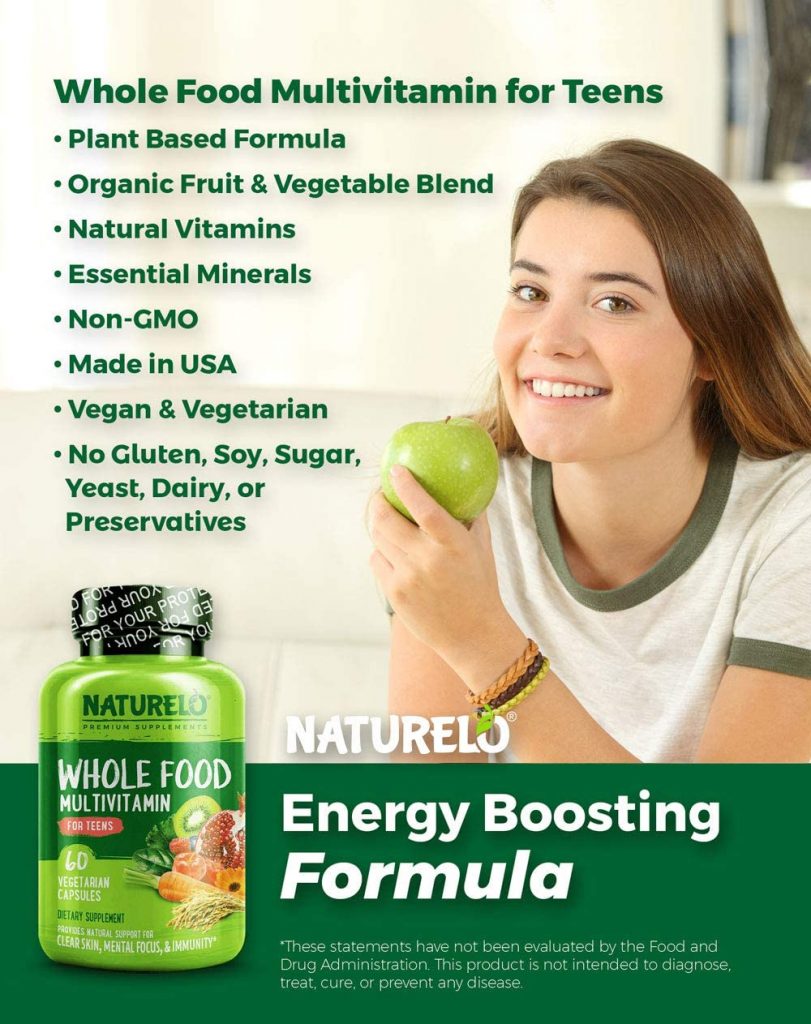 Daily Gummy Multivitamin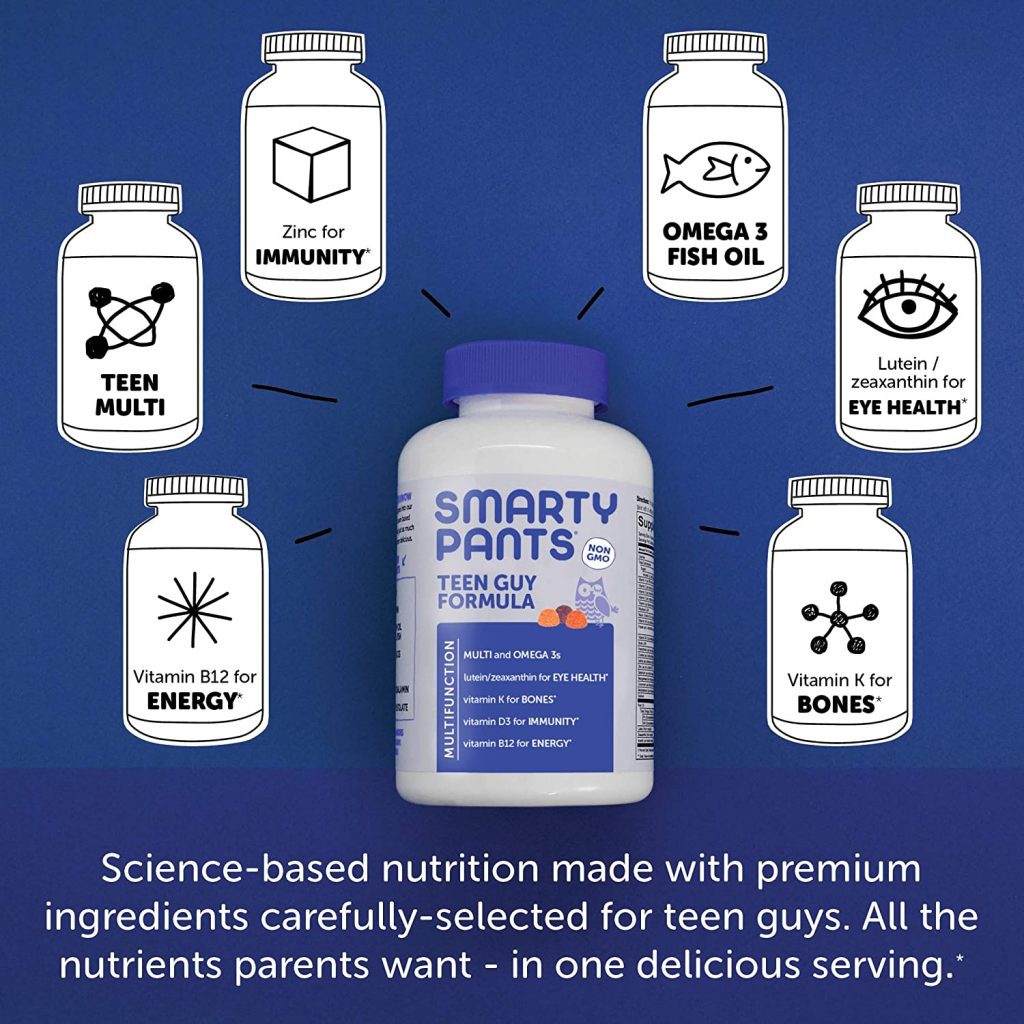 This vitamin is made special for teen boys. It is formulated with premium ingredients that helps improve bone health, immunity and energy.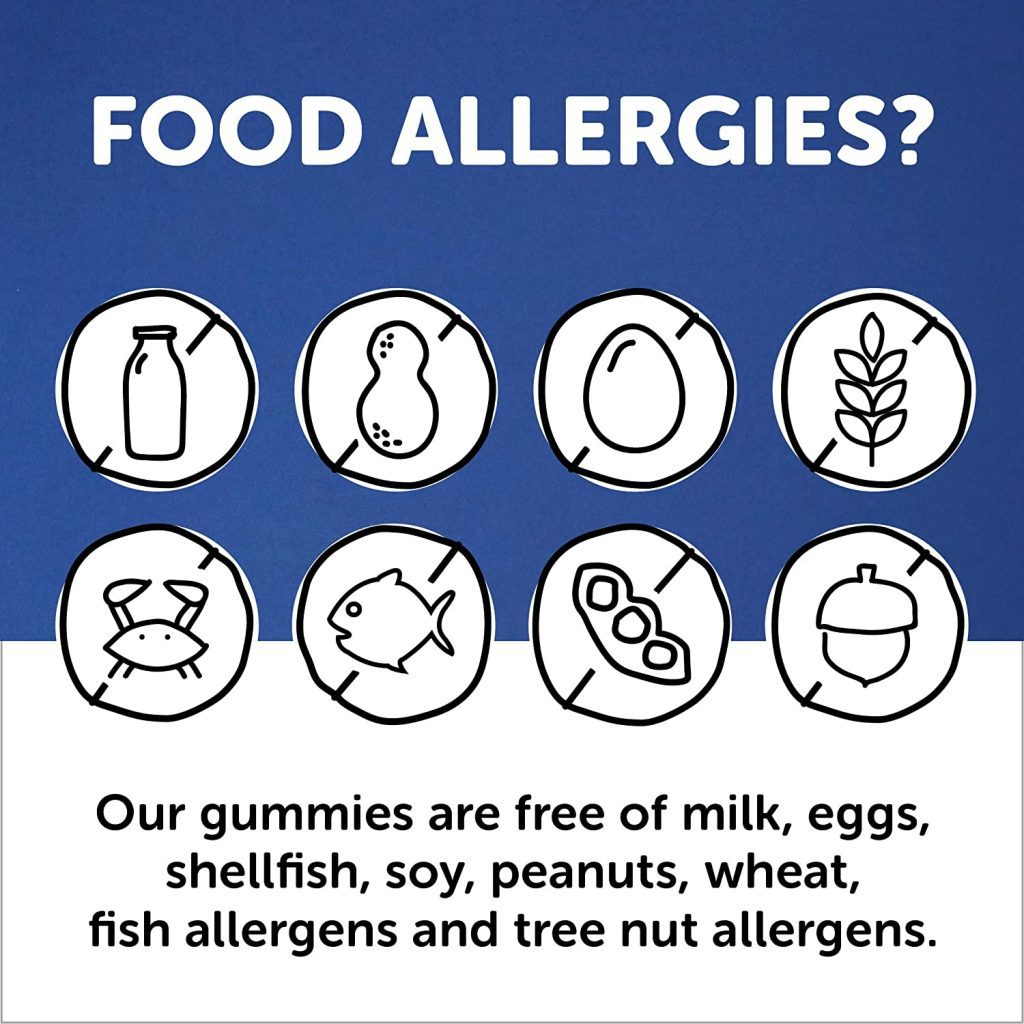 What To Look For In Multivitamins for Teenage Athletes
Before we list things off, we should probably mention that there are many types of good natural supplements and top multivitamins out there, and you may want something different than what's listed.
Teen's multivitamins and supplements have been a bit controversial, as some say that they don't really work. Many cheap brands don't deliver the supplements and minerals to your body well. A lot of these vitamin and mineral products have not been evaluated by the United States Food and Drug Administration, so there's a lot of bunk out there. However, a higher-end vitamin, while more expensive, can help you deliver. Whether you want to keep good brain health and eye health or healthy immune system, want to get your top vital nutrients, or have other plans, these are some of the best supplements that teenage athletes would love.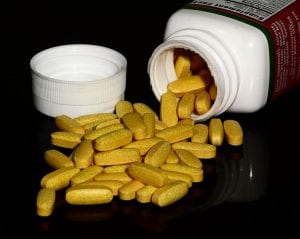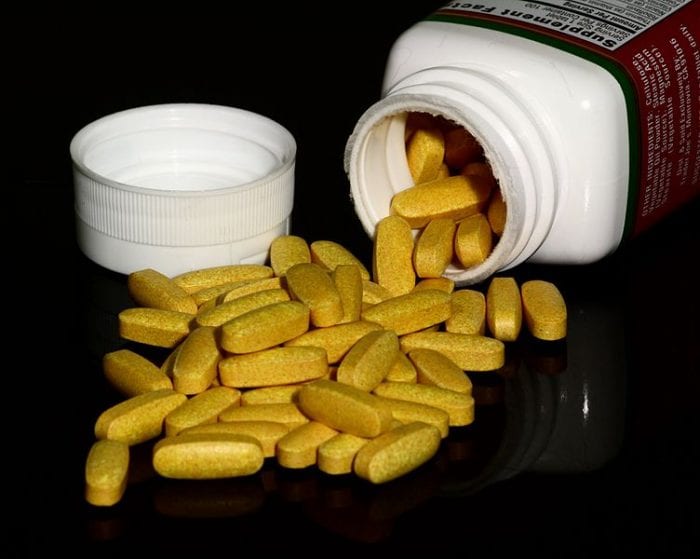 Avoid any vitamin that has both calcium and iron. These two can interfere with each other. Good multivitamin gummies or chewable tablets know that some supplements and minerals can interfere, while a cheaper one just stuffs as many as possible, without realizing that some critical nutrients for growth and development should be taken separately by teen athletes.

Make sure they're activated. Some vitamins and minerals are better off taken in their active forms, which may help with absorbing it better and promote a healthy immune system. If you're unsure if the vitamins, be it the best vitamin for teen athletes, or one for you, is active, do your research.

Avoid any vitamin that has fillers and additives. Many cheap brands sacrifice quality vitamins needed for an excellent immune system and replace them with fillers to cheapen it, and unneeded additives to make it last longer. If you're taking your vitamins properly, you don't need it to last longer.

There are many types of vitamin E, and a right vitamin is going to have a complex. Cheap brands just have one type of E, which means that you may not be getting all the benefits. It's important that you get all the types available on the market, as this can help you out quite a bit. There might be a future kind of your vitamin right now in stores. Choose the

best vitamins for teen athletes.

Make sure the vitamin has all the good and key nutrients for growth and development. The best multivitamin for adolescent athletes, and teen vitamins in general, should have everything possible. A teen is still growing and needs its essential nutrients to be strong. Multivitamins for teens should have all that.

Avoid multivitamins or vitamins that use synthetic folic acid biotin. Some use a natural source, like spinach, while others may use an artificial source, which some people have a hard time converting. If you're unsure if your vitamin can be converted, don't take the risk. Instead, purchase the

best vitamins for teenage athletes

that have all-natural folic acid in it.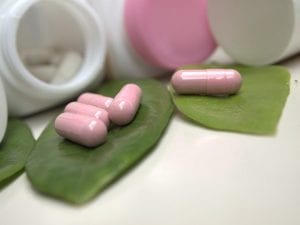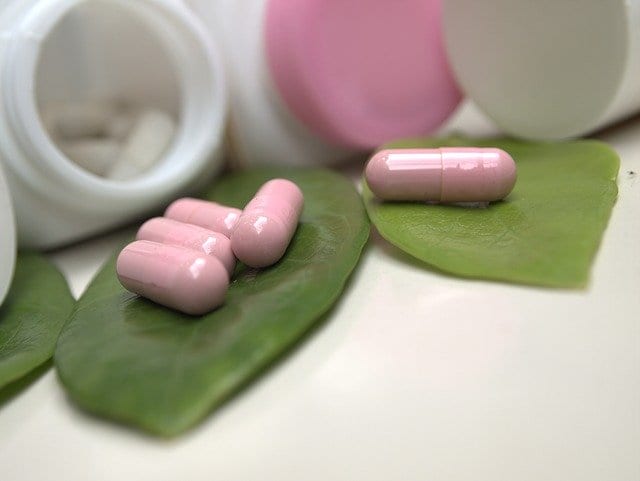 You may need to go to a store, such as GNC, that specializes in vitamins, if you want the best experience. Some general food stores work well, but they may lack the higher end supplements and encourage you to buy minerals and supplements that are cheap and ineffective. Don't be that person.
5 Best Vitamins For Teen Athletes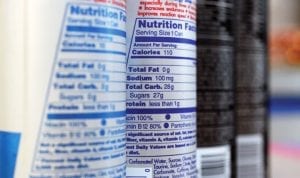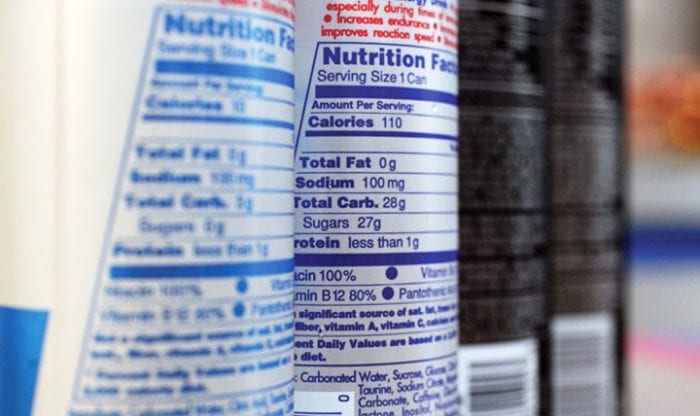 Rainbow Light Active Health Teen Multivitamin
Rainbow light multivitamins are among the best supplements that are athletes like basically because it is organic, coming only from plant-based sources instead of synthetic materials. Rainbow Light Active Health Teen Multivitamin does not contain additives, artificial food coloring, and preservatives. It is gluten free as well. As such, it can be absorbed by the body quickly, and it is also stomach-friendly. It provides the full range of best nutrients and supplements that a teen athlete needs every day, particularly B vitamin complex and probiotics support.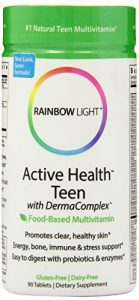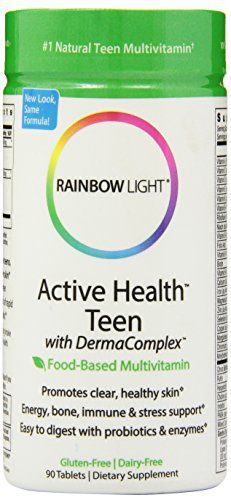 While teenage athletes should get their nutrients from what they eat, many don't. Teens don't have the healthiest diet. Rainbow Light Active Health Teen Multivitamin is one of the best multivitamin for that reason. It's specially formulated to be taken by teens, and it is easy to take. Try Rainbow Light Active Health Teen Multivitamin today and see what we mean.
In addition, you may want to try Rainbow Light Brain and Focus. Rainbow Light Brain and Focus is great to be taken by a teen who isn't focusing enough in school or needs more mental energy. It's strong, powerful, and manages to get the job done. Try it out and see what we mean. There's a good chance you'll love it and come back to get more.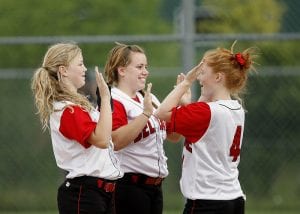 What brought this up to the list of the best supplements for teenage athletes? It is true most especially for teens who have a hard time swallowing hard tablets or capsules. Not only that, Power Teen multivitamin supplements are also complete with amino acid, calcium, and Vitamin C, d3, zinc for immunity biotin, B12 that supports energy, magnesium aspartic acid complex, which boost strength and endurance of teenage boys. With regard the female ones, it is also a teen vitamin for girls with contents that protect the urinary tract and breast health, as well as hormonal balance. It's one of the best vitamin teen products on the market today, especially if you're looking to get the best vitamin for teen athletes. Power Teen is also a chewable vitamin, meaning that it's quite easy to take, and it tastes good as well.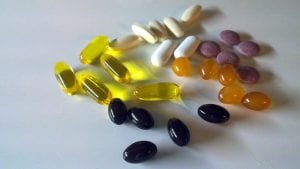 GNC Milestones Multivitamin
If Power Teen won us as chewable tablets, GNC Milestones appears similar, but as a daily gummy vitamin teen. And it tastes good too. This best vitamin teen athlete focuses on boosting a teenager's immunity through its reinforced vitamin C and vitamin B-6 contents. It also allows teen athletes' bodies to absorb even more calcium than before. In effect, it raises the levels of vitamin D, which in turn helps in the healthy development of the bones. With better immunity and bone development, and athletic teen is armed to face the day stronger than ever. We say to give it a go if you're still skeptical. There's a good chance that you'll like what you see. GNC Milestones teen best multivitamin is one of the top and best vitamin.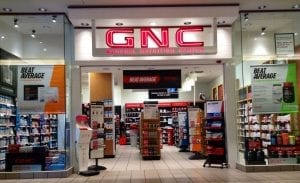 The unique thing about these supplements that made it one of the best vitamins for young athletes is it does not necessarily have the full range of supplements, but it focuses on a few ones which are hard to obtain from a teen's regular diet. Smarty Pants contain omega-3, which is in charge of boosting a person's brain activities. It's also good for heart health, and if your teen is an athlete, that's important. It aids the proper development of the brain cells to make the cognitive function sharper and more effective. Aside from this, the vitamin remains safe to be consumed.
The fifth best vitamin for teen athletes in this list (eg. Megafood Alpha Teen)  is unique because it is made directly from fresh and raw food types. These natural foods include cabbage, broccoli, cranberries, and other nutritious fruits and vegetables and even organic whole grain. This combination makes a complete and best vitamin for teen boys and girls that offers 100% whole food goodness, hence its name, MegaFood. It also boosts the body's resistance to diseases through the antioxidants found in every pill of this good vitamin.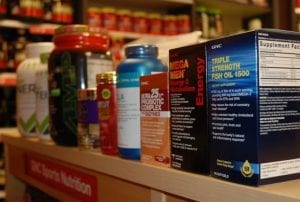 Bonus: Naturelo Whole Food Multivitamins
Naturelo Whole Food Multivitamin for Teens is one of the best vitamin for teens and the right vitamin for teen girls. It has natural sources and uses no fillers, allowing the vitamins to be absorbed better. It may prevent acne, which is always a concern with teen boys and girls, and it may promote hair growth as well. Even though teens are full of hair, having healthy hair growth is essential for the future. Naturelo Whole Food Multivitamin for Teens is suitable for all levels of health, providing calcium, magnesium, zinc selenium, and more vitamins.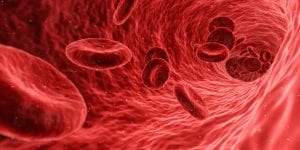 One a Day is a famous brand of vitamins, and their One a Day Vitacraves is an excellent daily gummy vitamin teen to check out. Packing a punch, this vitamin is best for all kinds of health, even urinary tract health. One a Day Vitacraves is an excellent vitamin because it's a gummy, but it contains no fillers or any of that garbage. Instead, it's the best vitamin that has all the essentials. Great for teens and adults, One a Day Vitacraves is definitely worth checking out.
Aside from this list of recommended vitamins for athletic teens, it is essential to look for products that have been tested by credible third parties, manufactured using high-quality natural ingredients, and—most importantly—performed good manufacturing practices that are safe for consumption by teen boys and girls. Also, it is always smart to consult a doctor for the best vitamin for teen boys and girls, and if you're looking for a medical diagnosis.
Best Supplements For Teenagers
Teens are still growing and need plenty of vitamins and minerals to help them out. See the question below for some best vitamin ideas. We're going to talk about some essential minerals here. Here are some minerals kids need: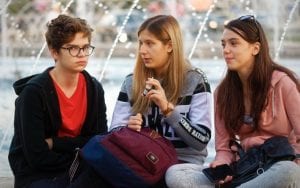 Calcium. We all know about calcium. As a child, you were probably told that you need it to grow strong. Indeed, it's necessary for bone growth and repair, along with regulating other parts of the body. 

Iron. Iron is something many are deficient in, especially if you're a teenage athlete. It helps make energy and allows oxygen to be carried to the cells. 

Zinc is needed for energy, muscle repair, and immunity. This is another thing that many athletes tend to lack, so make sure they have it. 

Magnesium. Finally, this is a mineral that's needed for energy and for regulating different parts of the body.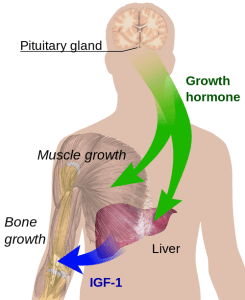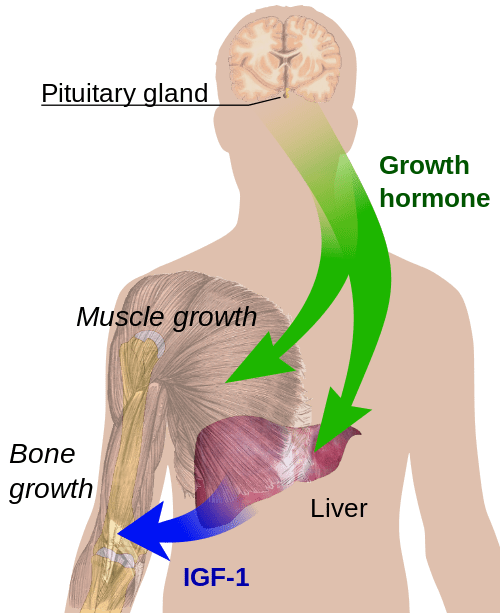 What Should Teenage Athletes Eat?
Whether you're the parent of teenage girls or boys who are athletes, you may wonder what the best foods are for your athlete for healthy growth, energy support, and to get all of the critical nutrients. It all depends on what your teen needs. There isn't a perfect diet that fits every situation, and it may be up to your nutritionist. However, there are some things to keep in mind for foods in the teen years: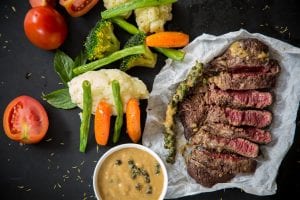 Foods high in protein always work. Protein is an essential building block for recovery. Protein powder and other supplements may work, along with meats. 

Tree nuts are good for any teen athlete—almonds, pistachios, and pretty much any nut you can find in the trail mix. Tree nuts pack nutrition and protein and provide energy. If you're unsure what to eat, you can always go with tree nuts if you want to reap their health benefits.

Any good foods that pack a balance of nutrients. Again, talk to your doctor if you're unsure what your teen should eat. Both teen girls and teen boys who are athletes need a balanced diet.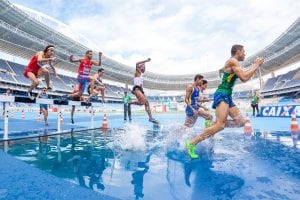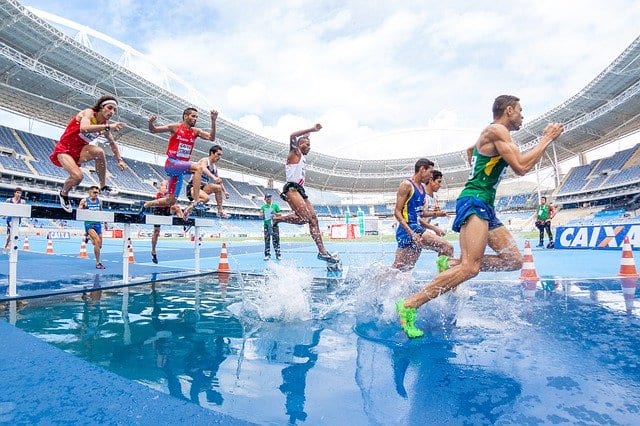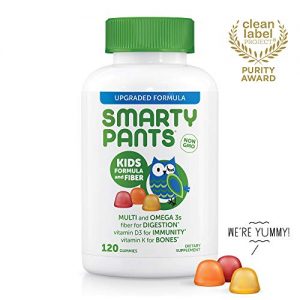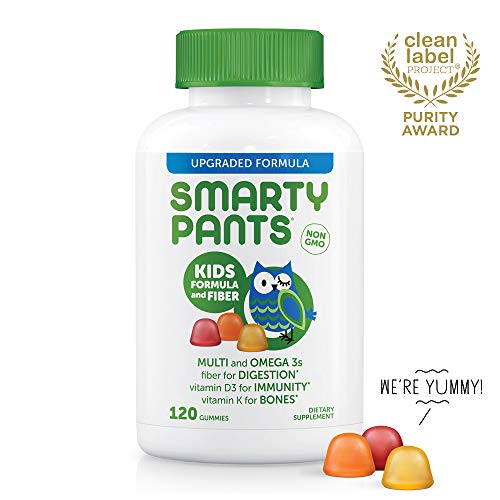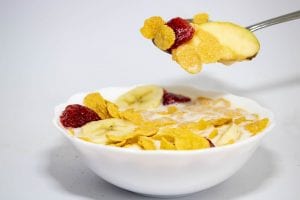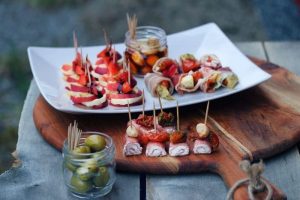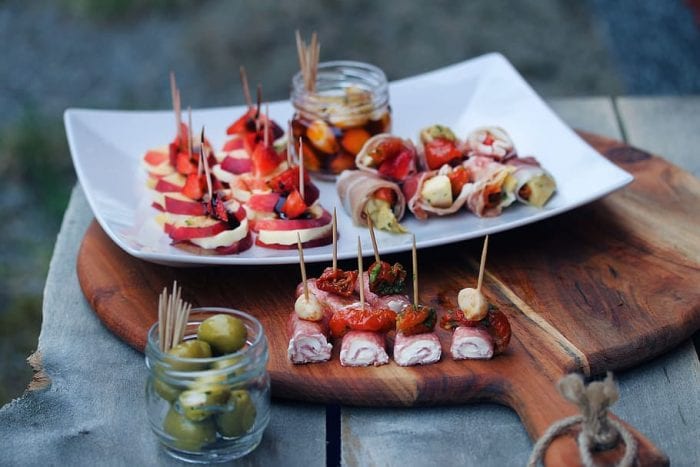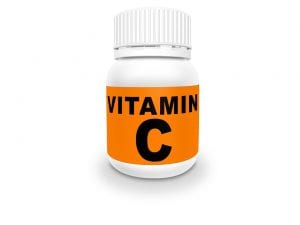 Best Vitamins For Teenage Athlete
Conclusion
Good multivitamins and best vitamins for highly active teens are important, but you must be mindful of how you choose your vitamins. Calcium, magnesium iron, and all the other minerals are important, but you need to make sure they are being absorbed properly. Calcium, magnesium iron, and some nutrients may need to be taken separately for the best results.
Vitamin For Teenage Athletes
FAQs
Do Professional Athletes Take Supplements?
Teen Athletes take supplements of all types, consuming more than your average person. Whether for muscle growth, to get their essential vitamins, minerals, and essential nutrients, or to stay healthy, a professional athlete needs the best vitamin on the market. Of course, that all depends on your sport. You may need fewer vitamin supplements for something less tough. 
What Is A Healthy Lunch For A Teenager? (Top Recommended for Active Life)
Any age group needs a balanced diet, especially growing teen boys and teen girls. If you're concerned about what they're eating at school, you can always look up some healthy lunch ideas. Meal prepping can help you save time. Just make sure the meal is something they can bring with them and eat later on, and you can get quite a bit out of it. 
What Vitamins Should A Teenage Girl Take Daily?
A teen girl needs a combination of vitamins to give them energy throughout their stressful day, bone growth for a growing girl, and vitamins to build immunity because school is a haven for viruses. Look for a good vitamin for teen boys, especially the best vitamin for girls that promote health for girls around the age of 12-17. A woman's vitamins or multivitamins is a good substitute as well.
Should I Take Vitamin Supplements In AM Or PM?
Vitamins are designed to provide you with the most health possible, but with that said, your vitamin may be absorbed incorrectly if you're not careful. Often, the time of the day doesn't matter, and instead, what matters is if your stomach is empty or full. Read the instructions on your vitamin set and talk to your doctor may benefit you in quite a few ways.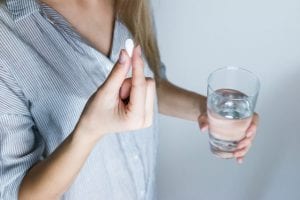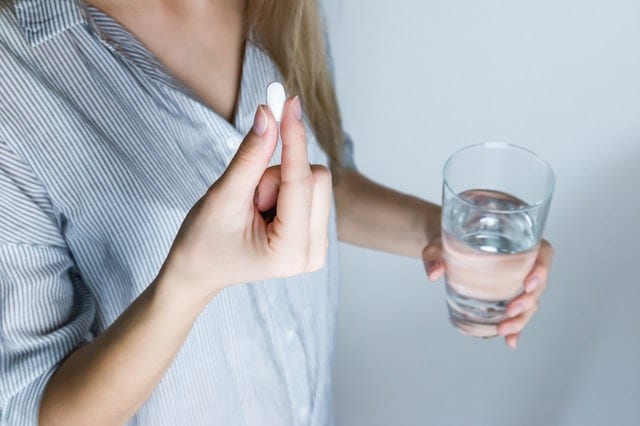 Vitamins & Multivitamins: Are They Good For Athletes?
Of course, they are. Athletes tend to need vitamins more than your average person due to them being active much more and sweating out and consuming what's in their bodies. Of course, some vitamins or multivitamins may not be as good for you as others. Always buy the best vitamin if you want complete absorption and quality. 
Which Protein Is Best For Teen Athletes?
There are many types of proteins that are good for teen athletes, but the most influential has to be whey protein. This is a milk protein, so if you're lactose intolerant or have different dietary habits, such as not consuming dairy products due to veganism, you may want to find a different protein source. Though most concentrates lack any lactose, so if you have a minor allergy to dairy products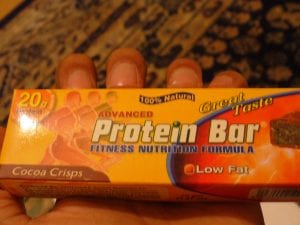 Source: flickr.com
Do You Sweat Out Vitamins?
Yes, through vigorous training, it is possible to sweat out vitamins and minerals. Your body sweats out calcium, which we all know is for bone health, but may sweat out potassium and vitamin C as well. Electrolytes are something else many teen athletes will lose during a vigorous workout. It's important to take any best vitamins and minerals to avoid any health problems.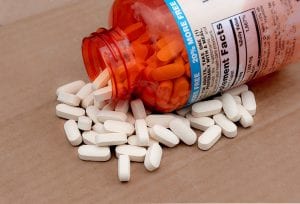 Is It Better To Take Iron In The Morning Or At Night?
The time of the day doesn't matter. What does matter is how empty your stomach is. If your stomach is filled up, then you may have a more difficult time absorbing it. Many people take half their supplements in the morning and half in the evening. Talk to your doctor or your child's doctor if you're unsure, as you don't want the athletic performance compromised.
Can I Take All My Vitamins At Once?
Taking all the vitamins at once isn't going to hurt you, but different vitamins could interact with each other, leading to improper absorption. This absorption may be affected by what time you take your vitamins and minerals, and how empty or full your stomach is. Talk to your doctor, especially if you're taking any other prescription meds.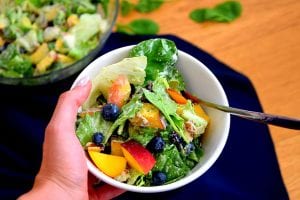 Teen boys are growing, and those who are athletes need the best vitamins and nutrients more than ever. Some teens play sports for fun, but for those who want to make a career out of it, they need to stand out. When so many highly active teens aren't getting enough vitamins and nutrition, it's up to you to find the best multivitamin and vitamins that allow them to get as healthy as possible. 
What vitamins should teenage athletes take?
You should be aware of the top vitamins and minerals that your athlete teenager must take and incorporate into his diet. Calcium, vitamin B, and vitamin D are among the most recommended chewable teenage vitamins. Some antioxidants would also make a great combination with these vitamins, along with zinc, iron, and magnesium.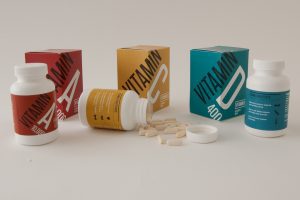 For building muscle mass for active teens, one can resort to doing strength exercises. Strength exercises can be done for at least 20-30 minutes per day, 2 to 3 times on a weekly basis. Exercise sessions can help in conditioning one's muscles such as those in the arms, legs, and core muscles.
Subscribe to FamilyHype to get updates on upcoming future kind of vitamins! A future kind will always be more reliable and upgraded than the ones you're using now.
Best MultiVitamins For Teenagers
Additional Resources And Information
Mom Junction
Children's Health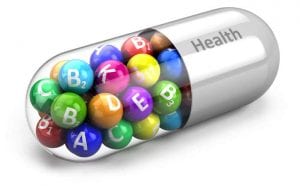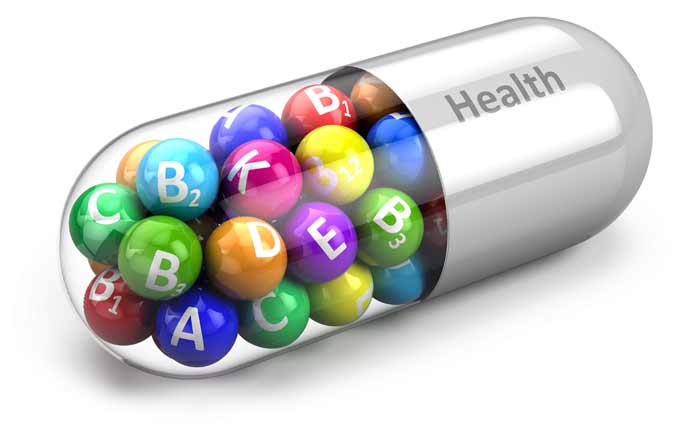 Best Vitamin for Teenage Athletes References
Hayim (14 Nov 2019). The Best Multivitamin for Teen Boys. Taken from: https://www.nchip.org/multivitamins/teen-boys/
Hayim (5 Nov. 2019). The Best Multivitamin for Teen Girls. Taken from: https://www.nchip.org/multivitamins/teen-girls/
Spritzer, F. (23 Oct. 2018). The 7 Best Types of Protein Powder. Taken from: https://www.healthline.com/nutrition/best-protein-powder
Boldt, A. (9 Sept 2019). Vitamin Deficiency Caused by Excess Sweating. Taken from: https://www.livestrong.com/article/458415-vitamin-deficiency-caused-by-excessive-sweating/
National Blood Authority. Managing My Iron. Taken from: 
https://www.blood.gov.au/system/files/documents/managing-my-iron-factsheet.pdf
Watson, K. (25 Apr. 2017). When is the Best Time to Take Vitamins? Taken from: https://www.healthline.com/health/best-time-to-take-vitamins#fatsoluble-vitamins
Ivanova, S. (22 Mar. 2018). The Use of Dietary Supplements By Professional Athlete. Taken from: https://www.alliedacademies.org/articles/the-use-of-dietary-supplements-by-professional-athletes-10252.html
https://www.gnc.com/for-teens/102612.html
Rodriguez, N. (1 Mar. 2019). Nutrition and Athletic Performance. Taken from: https://www.medscape.com/viewarticle/717046_8
ConsumerLab. Taken from: https://www.consumerlab.com/answers/are-powdered-vitamins-more-bioavailable-than-tablets/powder_vs_pill_supplements/
WebMD. (22 Mar. 2019). Vitamin C (Ascorbic Acid): Antioxidant Used for Colds and Other health Conditions. Taken from: https://www.webmd.com/diet/supplement-guide-vitamin-c
Hayim. (29 Oct. 2019). Best Multivitamin for Athletes. Taken from: https://www.nchip.org/multivitamins/athletes/
Health Guides. (22 Jul. 2018). Vitamin B12. Taken from: https://youngmenshealthsite.org/guides/vitamin-b12/
Children's. Nutrition and Sports Performance: What Young Athletes to Eat to Perform their Best. Taken from: https://www.childrens.com/health-wellness/what-young-athletes-should-eat-to-perform-their-best
Culp, A. (29 Jan 2015). The Power of Multivitamins in Athletics. Taken from: https://training-conditioning.com/article/the-power-of-vitamins/
Stealth, Dr. L. (20 May 2015). 5 Things to Consider When Choosing a Multivitamin. Taken from: https://www.vitacost.com/blog/vitamins-supplements/supplements/5-things-to-consider-when-choosing-a-multivitamin.html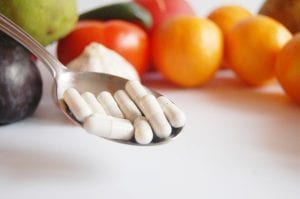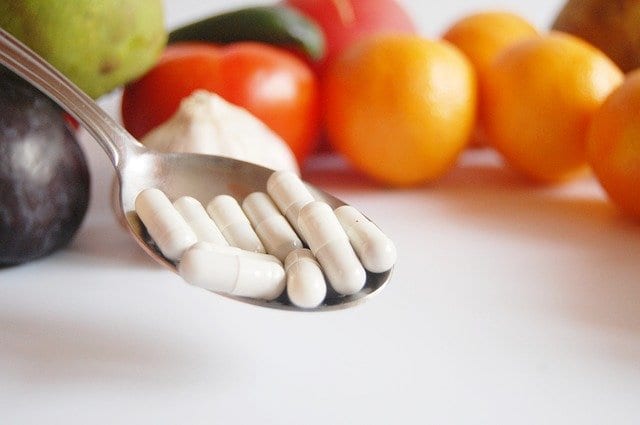 Disclaimer: FamilyHype.com (Family Hype & FamilyHype) is a participant in the Amazon Services LLC Associates Program, an affiliate advertising program designed to provide a means for sites to earn advertising fees by advertising and linking to Amazon.com.
Last Updated on January 31, 2023 by De Guzman
DISCLAIMER
(IMPORTANT)
: This information (including all text, images, audio, or other formats on FamilyHype.com) is not intended to be a substitute for informed professional advice, diagnosis, endorsement or treatment. You should not take any action or avoid taking action without consulting a qualified professional. Always seek the advice of your physician or other qualified health provider with any questions about medical conditions. Do not disregard professional medical advice or delay seeking advice or treatment because of something you have read here a FamilyHype.com.