Children are playful by nature. They prefer physical activities outside the home more than reading books or doing artwork. To perform physical activities like sports, kids need to grow to their full potential by eating healthy food and consuming the right amount of nutrients.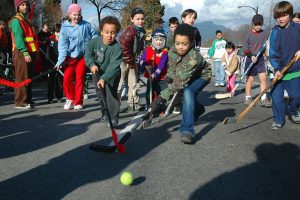 The common macronutrient that kids need when playing sports is protein. Protein is essential because it helps in the development and growth of muscles in the body. Children, similar to adults, require an adequate amount of protein to boost cell regeneration, and bone health, and maintain a healthy weight appropriate for their age.
Imagine a child who wants to play soccer but does not have sufficient nutrients to give their best performance in the sport because they are a picky eater. It would be difficult for young athletes to have poor nutrition as they grow. Hence, nutritionists recommend consuming the best protein powders for kids.
What Is Protein Powder For Kids?
Protein powders are used when a child's daily protein intake from food sources isn't sufficient for muscle development. Whey and casein protein are the most common supplements.
Nutritionists and doctors recommend whey protein because it has essential amino acids that assist in breaking down and digesting food in the body. It also has immunoglobulin that strengthens the immune system to avoid sickness.
Meanwhile, soy protein powder is commonly produced as a genetically modified organism (GMO) product. This one protein powder type is thoroughly processed since it is harder to digest compared to whey protein powder. Children may develop allergies to certain types of protein powder, as soy is one of the primary allergenic foods.
There are a variety of choice brands that offer different levels of benefit. But you should not be stressed.  Research the healthier types that suit your child when looking for a safe protein powder.  Is a nutritional shake good for your kid? Do you think they need to take vitamins for kids to gain weight?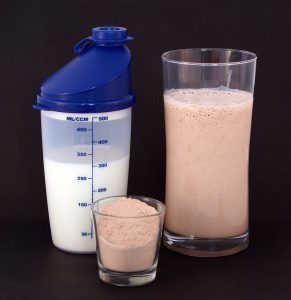 Top Protein Powder For Kids
Let's talk about some factors to consider when choosing the best protein powders.
Growth: having a healthy height and weight keeps them from malnutrition. All proteins can help children maintain a healthy height and weight, and it provides a way for them to grow. 
Grams of protein: some of these plant-based proteins don't have as much as other formulas.  The number of grams of protein will help them get their full serving.
Sugar per serving: just like with protein, the sugar per serving is a consideration.
Plant-based protein powders typically have low sugar content per serving, but those with more additives may have higher sugar content per serving. If you don't want your child bouncing off the walls and then crashing, limit the sugar per serving they have.
Gluten Free: some parents need a plant-based gluten-free protein powder. Some children are sensitive to gluten, and a gluten-free protein powder prevents that. Even if you don't have a gluten allergy, gluten-free foods are usually better in some cases.
Soy-Free: soy-free protein powder may be a consideration if you know your child is sensitive to it.  Instead of looking for the words soy free, you may want to look for plant-based or hemp protein.
Dairy Free: Finally, your child may be allergic to dairy, so go with a dairy-free option. While most are dairy free, some may have something in their ingredients that is dairy.
Most Picked Protein Powder That You Should Know
The top protein powders for kids are the ones that can supply the needed nutrient requirement upon growing. It should always be safe to consume since the wrong choice of protein powder for your child may lead to kidney damage. Also, it is better if it contains less amount of artificial sweeteners to avoid obesity in the future. Thus, here are some of the recommended protein powder brands for kids.
100% Whey Gold Standard (Optimum Nutrition)
This brand of protein powder is suitable for children because it is composed entirely of whey protein, which can assist in muscle building and support the growth and restoration of body tissues. This is a great protein powder because it includes 24 grams of protein in each serving. 
It does come with natural flavors, along with no additive ingredients no artificial sweeteners. This is one of the most recommended protein powders for both adults and children, and it is one of the protein powders for kids that so long as you don't give them too much, you should be good.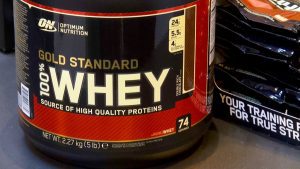 Pro JYM is a protein powder that is included in the list of recommended products due to its high-quality protein content. This powder is made from a combination of milk protein isolate, egg white, and whey protein isolate, making it suitable for consumption at any time of the day. It also contains calcium, which helps to strengthen bones. Pro JYM is a gluten-free protein powder that provides 24 grams of protein per serving. The protein content is broken down into 7.5 grams of whey protein, 7 grams of casein protein, 7 grams of milk protein, and 2.5 grams of egg-based protein. The serving size is sufficient to keep one feeling full, with 160 calories per serving. The product is made with natural flavors and ingredients, without artificial sweeteners. Pro JYM is an excellent choice for both kids and adults looking for a safe and effective protein supplement.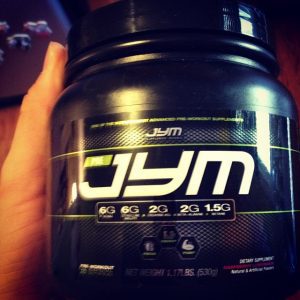 Paradise Herbs Orac Energy
Paradise Herbs Orac Energy is a protein powder made entirely of organic ingredients and is the only powder on the list that is produced organically. It contains no artificial content, making it suitable for children to consume. One of the benefits of this powder is that it helps children recover from fatigue quickly, without feeling weighed down. The formula is entirely plant-based, with only a small amount of sugar per serving. The product does not contain artificial sweeteners or organic sugar but focuses solely on organic protein. Consuming just one scoop of this organic protein powder per day can provide significant benefits. With only 20 calories per serving, it is an excellent choice for parents looking for a protein powder that provides their child with the necessary nutrients.
This is also one of the best protein powders for kids who are picky eaters. That's because, while it is an organic protein that will help your child grow, and it doesn't include artificial sweeteners and added sugar, this also has a  serving of fruits and veggies.
This protein powder provides children with different options of flavors that they would enjoy. Aside from protein, it also contains essential minerals, amino acids, glutamine, fibers, and healthy fats that contribute to growth improvement. It promotes the development of endurance in a child. With 22 grams of protein per serving and only 2-3 grams of sugar per serving, the grams of protein and sugar per serving will definitely make this one of the best protein powders for kids. It also only contains 200 calories per serving too.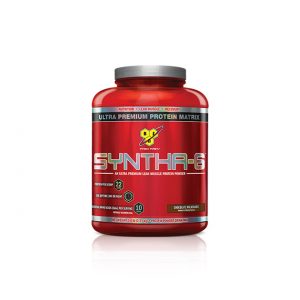 Combat Powder (MusclePharm)
The last brand of protein powder is the Combat Powder from MusclePharm. This contains a mixture of protein blends that you can easily make into a shake. Aside from that, it offers excellent taste resulting from high-quality supplements that children would love drinking, making it a good protein drink enjoyable for kids. This one contains 25 grams of protein, from many different sources, and this is a great protein powder for kids because it comes from different sources. A picky eater will love to use this, and it does offer plenty of different gains, including growth and a healthy height. There are only 130 calories per serving, and only 2 grams of sugar per serving too, and with all of that put together, it makes it a great idea for a picky eater.  It also doesn't contain artificial sweeteners, so you don't have to worry about artificial sweeteners or added sugar in this too. Just a scoop per day is all you need, and it's why it's one of the best protein powders to really grow strong.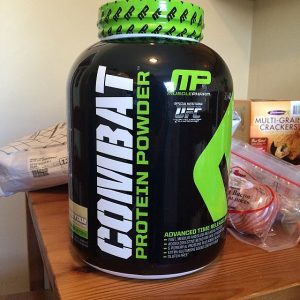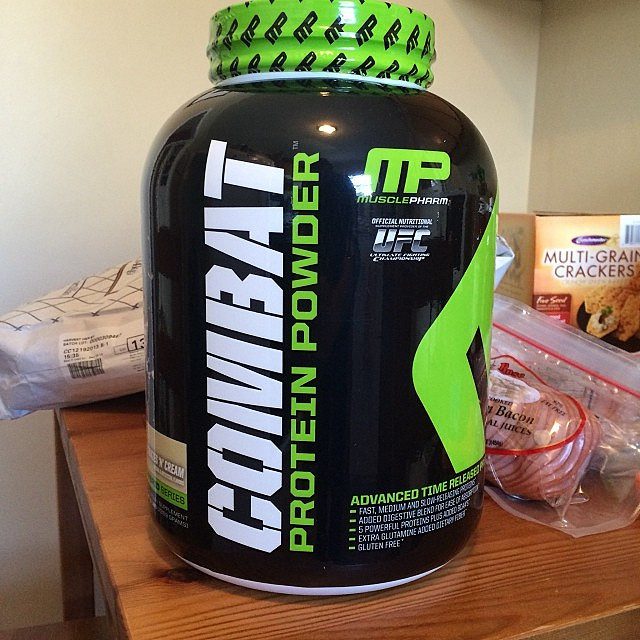 Do you want an organic Non-GMO protein powder that's one of the best protein powders for kids if you're looking for a natural organic Non-GMO plant-based protein? Well, Pea Protein has you covered.  It comes with natural flavors and ingredients no artificial sweeteners, and is also a natural plant-based organic protein they can rely on.
Pea protein is a plant-based organic protein with no artificial sweeteners in it and is made with natural grass-fed proteins.  It is also gluten-free and vegan-friendly, and this is one of the best protein powders for kids if you're looking for a protein powder that doesn't come with all of those additives. Being a plant-based protein powder means that it is made only from the protein of the plants, and plant-based protein powder can be used in different ways.
You may be curious if this protein powder is enjoyable to taste, especially for someone who is very selective with food. Well, this is one of the few plant-based protein powders that's grass-fed.  This protein powder provides 8g of protein and only 35 calories per serving, making it a low-calorie protein source.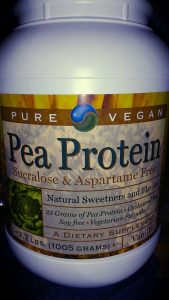 Feel Good 365 Organic Protein Powder for Weight Gain
Are you looking for a best protein shakes for kids that will help get children exactly what they need with natural ingredients no artificial sweeteners and comes with natural flavors that they will love? Well, this best vegan formula gluten-free protein powder is exactly what they need.
In many protein powders for kids, the protein powder is usually good, but it's rarely gluten-free, or organic non-GMO. Well, this organic Non-GMO protein powder is here to deliver.  This organic Non-GMO protein powder, not only includes organic protein, but is also soy-free, vegan gluten-free, and dairy free. This organic Non-GMO protein powder for kids comes with infused pea proteins, which is an organic protein that helps build muscles and health wellness. This plant-based organic protein is a superfood powerhouse too, and within this plant-based organic protein are a bunch of different vitamins and minerals, along with organic non-GMO amino acids too in order to promote health and wellness.
It only has twenty calories per serving, so even just a scoop a day of this plant-based organic protein will help. Even if you do mix this with milk rather than water, the calories per serving are far less than other protein powders for kids, so it could be a wonderful option.
This plant-based organic protein also comes with some wonderful vitamins and minerals, and no artificial sweeteners.  It has organic protein sure, and it is soy free, but it also contains wonderful digestive enzymes that promote overall wellness and health along with the organic protein, and it does contain other healthy vitamins and minerals to help kids focus.
It has about 3.5 grams of protein, so it's a bit less than others but is used more as a supplement to help children grow strong.
If you are still struggling with choosing a protein powder for kids, then you should definitely look at some of the information from the Cleveland Clinic.  They'll tell you about whether certain protein powders for kids are good, and whether you should use them or not.
There are a lot of formulated protein powders in the market, but it is always good to seek for clean, safe, and natural ones. Before incorporating protein powder into your kid's daily diet, you might want to consider first the best sources of protein that doctors recommend, which include egg, tofu, milk, fish, meat, beans, and yogurt.
Frequently Asked Questions (FAQs)
Can I Give Protein Powder To My Child?
No, as kids do not need as much protein. Too much protein for children may negatively affect their bodies, especially the liver and the kidneys.
Can A 13-Year-Old Have It?
Teenagers are allowed to take protein powder within prescribed amounts. 13-year-olds are recommended to have 34 grams of protein per day.
Should A 15-Year-Old Take A Protein Shake?
Teenagers are still undergoing development in their bodies so taking in food or vitamins to supplement proteins is not suitable.
What Happens If A Child Does Not Get Enough Protein?
Protein deficiency may have harmful effects on the body. It may cause some severe illnesses like edema, fatty liver, and loss of muscle mass. Protein deficiency in children is most prominent in developing countries where there are famine and food shortages.
Are Protein Shakes Safe?
Yes, they are safe but should be taken in moderation. Protein powders have a lot of benefits, including boosting metabolism and helping with muscle build-up. Experts still suggest that the best way to increase protein is through a balanced diet.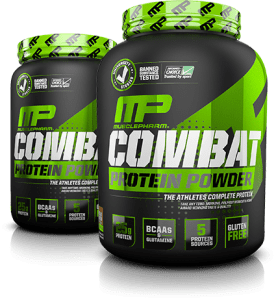 Is Muscle Milk A Functional Protein?
It is a good source of protein, although it contains extra carbohydrates and fats. Unlike other products that concentrate on muscle build-up, it also helps in weight gain.
What Are The Side Effects Of Protein Powder?
It may cause digestive issues, especially for those who are lactose intolerant. It may also cause nausea, cramps, and fatigue. Read more side effects here at HealthLine.com.
Is Protein Powder Terrible For Kidneys?
It may damage the kidneys since they process the waste produced from protein. Too much protein may result in overworked kidneys and may lead to more severe problems. Read more about the risks here.
What Is The Best Protein For Kids To Gain Weight?
Is Whey Protein Powder OK For Kids?
How Much Protein Do Kids Need A Day?
Last Updated on May 15, 2023 by Nisa Jabajab
DISCLAIMER
(IMPORTANT)
: This information (including all text, images, audio, or other formats on FamilyHype.com) is not intended to be a substitute for informed professional advice, diagnosis, endorsement or treatment. You should not take any action or avoid taking action without consulting a qualified professional. Always seek the advice of your physician or other qualified health provider with any questions about medical conditions. Do not disregard professional medical advice or delay seeking advice or treatment because of something you have read here a FamilyHype.com.