Many of us are confused about the concept of bacteria. Did you know that there are some families of bacteria that are good for our bodies? Yes, there is such a thing as "good bacteria." One class of gut bacteria are tiny living micro-organisms called probiotics.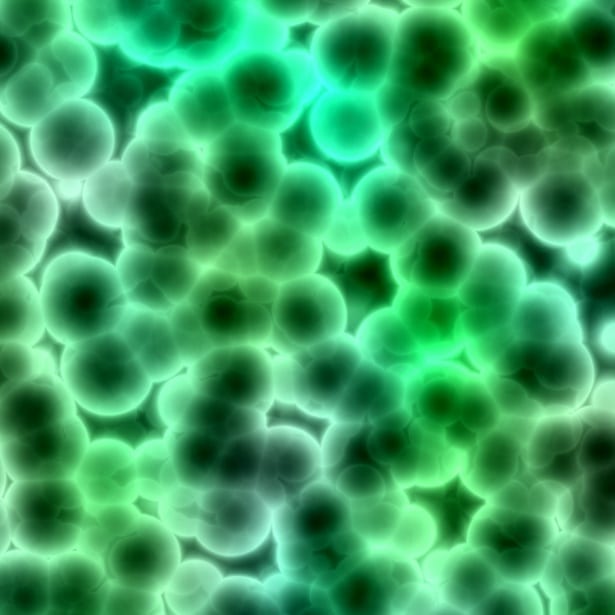 This article introduces both probiotics that are known for providing the good bacteria that healthy families need to take as a daily supplement to provide a multitude of health benefits, including improved digestion, brain health, healthy immune system and immune function, and overall well-being.
Keep reading to learn more about the top probiotics for kids and toddlers.
Probiotics Defined
Probiotics are a class of healthy gut microbiome and colony-forming units that support GI tract health, immune health, and fighting off harmful bacteria. The gut microbiome found in live microorganisms is instrumental in supporting immune and gut health.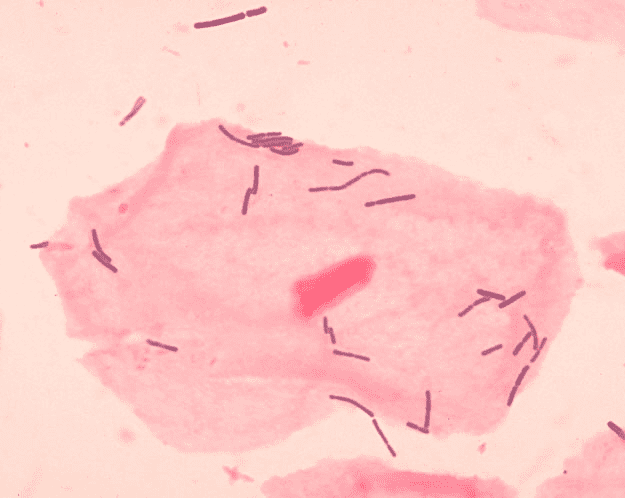 Source: commons.wikimedia.org
These healthy bacteria are introduced to the body by way of probiotic foods such as infant formulas, milk, yogurt, and yogurt drinks. They are also available to be taken as daily probiotic supplements in liquid or pill form.
Are you a health-conscious parent looking for the best probiotic for your kid or teenager if they don't want to eat probiotic foods? You're a savvy parent, as introducing this friendly bacteria into your child's diet goes a long way towards improving the overall quality of their health.
Benefits of The Best Probiotics For Kids And Young Adults
Probiotics already exist naturally in the body in small quantities, so taking probiotic supplements and introducing it into your child's diet as a dietary supplement should yield positive results. Also, they work in balancing the good and bad bacteria in your body. Always check with your family child's pediatrician or other qualified health care provider before introducing new foods containing gut microbiome and essential vitamins and nutritional supplements into your child's diet to prevent adverse effects.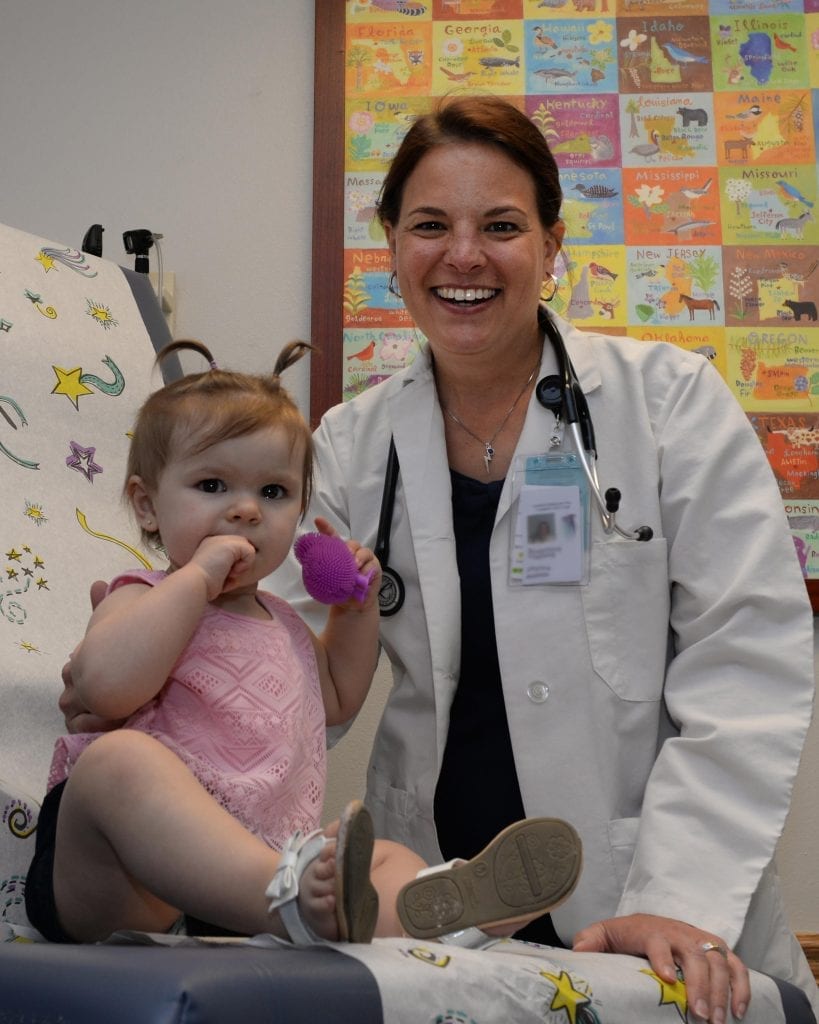 Source: airforcemedicine.af.mil
Shorten Bouts of Diarrhea in Children
Support Immune Health
Support Gastrointestinal Health
Support Ease of Digestion
Reduces Episodes of Gastrointestinal Related Symptoms
Many supplements make all kinds of health claims, so let's look at brands that actually offer health benefits. Following is a list of the best options for kids, teens, and young adults.
Let's get started by taking a look at Culturelle's brand of popular probiotics for kids.
Culturelle Kids Probiotic Packets – This Culturelle brand of kids probiotics for all children ages are designed to support a healthy digestive and immune system. This specialized formula contains none of the typical allergens that may affect little tummies. Culturelle excludes lactose, milk, soy, and dairy from its formula to make for easier digestion.
Active Ingredients: Lactobacillus ramnosus (LGG)
Where to Buy: Company Website, Online Retailers, Health Food Stores
Price Range: $$
NOW Foods Berrydophilus Chewable tablets – This is among the nicest supplement brands offering the best chewable probiotic for kids that provides gastrointestinal support for kids in its popular and budget-friendly probiotic formula for all children ages. The Now Berrydophilus Chewable tablets are sweetened with Xylitol to prevent any damage to little teeth and is also safe for adults to take. This probiotic blend in the chewable tablets boasts 2 million active bacteria and ten probiotic strains for a generous dose of friendly bacteria — without added sugar or artificial sweeteners. This is a great option to keep your child's intestinal flora balanced.
Active Ingredients: Lactobacillus ramnosus (LGG)
Where to Buy: Company Website, Online Retailers, Health Food Stores
Price Range: $$
FloraTummies Probiotic Sprinkles for Kids – This is a powdered probiotic that contains 5 billion active bacteria and is non-dairy, gluten free, and sugar-free. It comes without added sugar or artificial sweeteners. The Flora Tummy Kids Probiotic for all children ages is designed to promote and support healthier digestion and healthier immune systems in children and young adults. It is one of the best probiotics for kids that moms love to give. It can be mixed into cold food or beverages.
Active Ingredients: Lactobacillus ramnosus (LGG)
Microorganisms: 5 Billion Friendly Bacteria
Where to Buy: Company Website, Online Retailers, Health Food Stores
Price Range: $$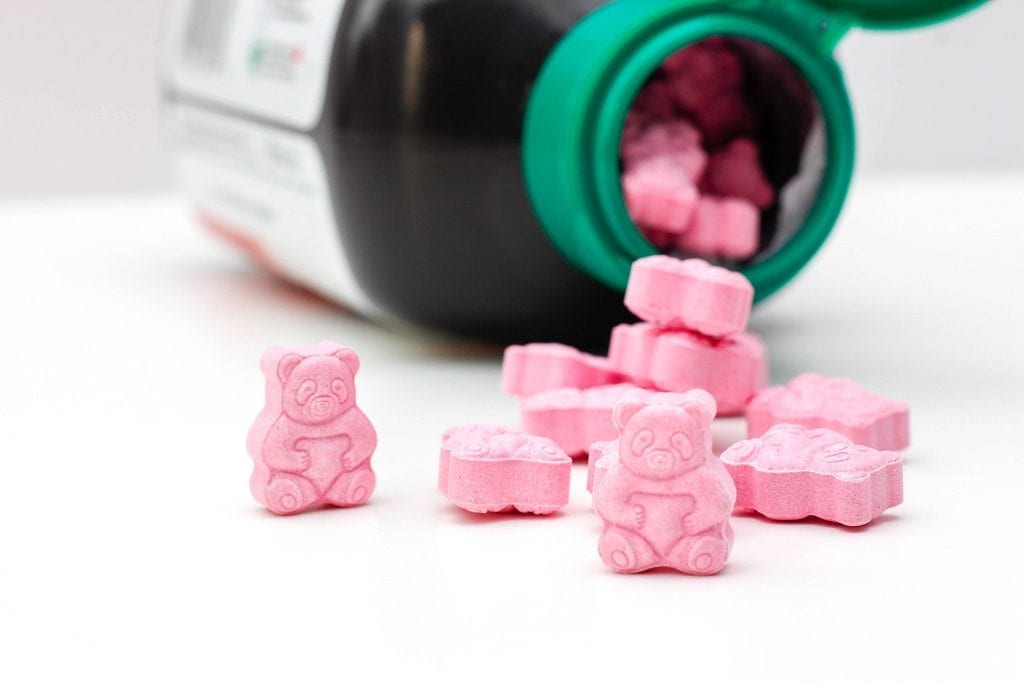 Source: flickr.com
Now that you have some idea of what the benefits of using probiotics for kids are, you should feel more confident in deciding to add these friendly bacteria into your child's healthy diet or daily food regimen. Be sure to check with your family physician, child's pediatrician or primary care provider before introducing probiotics into your child's diet to prevent possible adverse effects like allergic reactions or sensitivity.
Best Probiotics For Toddlers And Kids FAQs
What Is The Best Probiotic For A Child?
The best overall probiotic for children is the OLLY Multivitamin Gummy Supplement. Parents don't have a hard time letting their kids take them because they love gummy vitamins, plus the flavor is so delicious that they'll look forward to taking them every day — even if it's without added sugar. These gummies are loaded with probiotics (inc. Lactobacillus acidophilus, Lactobacillus casei, and Lactobacillus plantarum) plus several vitamins that help keep your child strong and healthy. There are also no artificial flavors in this supplement, making it one of the best probiotic gummies.
Should Kids Take Probiotics?
According to experienced medical doctors and a child's pediatrician, probiotics are vital in keeping one's digestive system strong and healthy, especially if they include the beneficial bacteria Lactobacillus acidophilus and Lactobacillus plantarum. However, parents must learn and be well-informed about the appropriate strains to give their kids, as they may not be as potent as they are when adults take them. A balanced diet is also key to keep your child healthy.
How Can Probiotics Help My Child?
Probiotics are a group of good microorganisms that is a beneficial probiotic supplement to adults and children alike. Probiotics also help restore bacteria balance in children with tummy problems caused by taking antibiotics. It is crucial, however, that parents consult a healthcare professional about which options are suitable for children, especially for those who are immunocompromised.
What Are The Best Probiotics To Take?
Culturelle Daily Probiotics are what most health websites prefer as their top choice. It contains Lactobacillus rhamnosus GG, which has been utilized in many clinical studies that focus on alleviating abdominal diseases and allergic reactions. It is also one of the best probiotic supplements to take for boosting one's gut.
Do Probiotics Make Babies Poop More?
Yes. When given to babies in low or moderate doses, they may help ease their constipation and cause more frequent bowel movements. This is because they contain specific bacteria that help neutralize bacteria found in the babies' intestines, thereby preventing the bad bacteria from taking over.
Can Probiotics Upset A Toddler's Stomach?
There isn't enough evidence on the pros and cons of using probiotics on babies. Although there has been much research and scientific evidence proving probiotics' contribution to easing colic symptoms and constipation, parents must consult their baby's pediatrician to ensure their child's safety.
Do Probiotics Help With Gas In Kids?
Research suggests that the use of probiotics can help ease your baby's colic or gas problem. When taken, the good bacteria can help neutralize the digestive system and prevent the harmful bacteria from further taking over.
Are Probiotics Bad For Toddlers?
There are contradictory details regarding the regular use of probiotics on infants and babies. But according to health experts, giving them to babies have more good than harm. Parents must only need to consult and talk with their baby's pediatrician as to the kind of probiotics to use to avoid allergies and other harmful side effects.
What Are The Ten Best Probiotics For Kids?
Culturelle Digestive Health comes in first as the best probiotics in 2019. Following closely are Schiff Daily Probiotic, Trunature Digestive Probiotic, Ortho Biotics, Garden of Life Ultra Probiotic Formula, Florastor, Dr. Formulas Nexabiotic Multi-Probiotics, Align probiotic Supplements, Healthy Origins, and Life and Food Ultra Probiotic-50.
Do Pediatricians Recommend Probiotics?
How Do I Choose The Best Probiotics For My Kid?
How Do I Know If My Kid Needs Probiotics?
Is Yakult A Good Probiotic?
Is Yakult Good For Kids And Toddlers With Diarrhea?
What Are The Side Effects Of Probiotics In Kids And Toddlers?
Best Probiotics For Toddlers And Kids Other Resources
https://www.verywellfamily.com/best-probiotics-for-kids-4177836
https://www.healthline.com/health/food-nutrition/probiotics-for-kids
Last Updated on May 13, 2023 by Jeanne Meets
DISCLAIMER
(IMPORTANT)
: This information (including all text, images, audio, or other formats on FamilyHype.com) is not intended to be a substitute for informed professional advice, diagnosis, endorsement or treatment. You should not take any action or avoid taking action without consulting a qualified professional. Always seek the advice of your physician or other qualified health provider with any questions about medical conditions. Do not disregard professional medical advice or delay seeking advice or treatment because of something you have read here a FamilyHype.com.