Magna Tiles For Your Kids. Parents these days need to be smart about the toys that they buy for their kids. It cannot merely be the trendiest item because that typically equates to brand-new game consoles and other gadgets.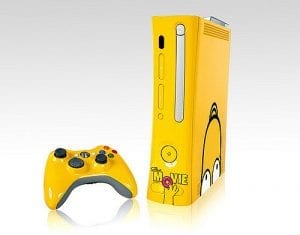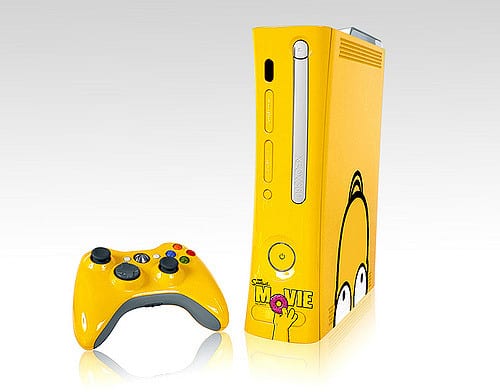 Though these things might make your kids the coolest kid in the classroom, they are not the ideal learning materials. Not to mention, the price of such items ranges from 100 to 1000 dollars regularly, and that is more than enough to feed a family for a few days or weeks.
If money indeed is not a problem in your household – and your only goal is to obtain educational toys for your children – then why not add learning to your child's play sessions and get the Valtech Magna-Tiles for your kids?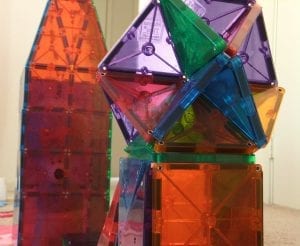 Take note of the reasons why many parents are putting their faith in Magna-Tiles now.
They Are Safe To Play With
In case you are one of those moms and dads who spend hours shopping at the toy store, checking the model number of items that are allowed for children ages 3 and up, STEM approved, and reading every ingredient used to manufacture so your child is safe while they play, we understand why you do that. You want to ensure that it does not have heavy metals that the kid might inhale or enter his or her body upon contact. That is a wise tactic, and you deserve an award for being such a hands-on parent.
Nevertheless, the Magnetiles are not what you should be getting anxious about now. The brand crafted every piece out of BPA-free plastic, which entails that toxic chemicals won't come into play. More importantly, the items passed the usual safety standards for toys; that's why you can chill and let your youngster's creativity run free.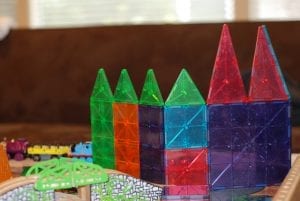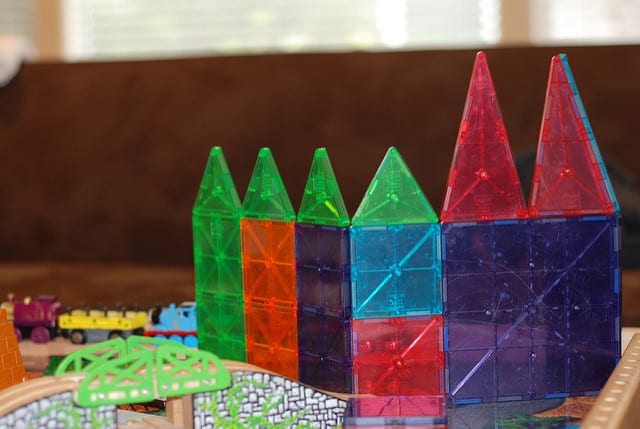 The Structures Won't Topple Over
One thing that usually causes parents to decide against getting buildable toys that can be as tall as their little one is the fear that it will wobble and topple over to the child.
Although this kind of accident is not unheard of, you need not worry about that when you purchase magnet tiles from the Valtech brand. Each Magnatile is two-dimensional so any structure of magnetic building that you or your kid wishes to create will remain stable on the floor. The pieces also lock perfectly with one another. As long as you use enough tiles at the base, the toy can hold its shape effortlessly.
They Require Only Low Maintenance
If your kids have been playing with educational toys like Lego blocks throughout their lives, then you are undoubtedly aware of how easy it is to mislay those pieces of toys.  Some shapes roll and stay under the couch until you decide to turn the furniture over. Others naturally go to different toy boxes when a child tries to clean up in a hurry after they play with the toys and are often presumed lost.
What we lie about Valtech's product is that every Magna tile of these educational toys comes in diverse shapes that are too large to misplace by your children after playtime. They are all colorful and have magnetic sides perfectly made for your children, so the pieces can most likely stick together. This is ideal for children to play with.  For sanitation purposes, you can get wet wipes or a damp cloth to scrub the tiles thoroughly.
The Pieces Don't Break Easily
Moms and dads typically have to deal with tons of chores by the end of the day because they cannot leave the child in the playroom during playtime by themselves. Kids will play as much as they like, thus parents must always keep an eye on their children. It makes them anxious to think of their baby choking on a little piece of the toy or their child may trip and bump their head once they step away for even a minute. Knowing that some child is energetic when they play, and sometimes clumsy.
Well, if you get the Magna blocks from Valtech, you should know that they are not easy to break. While many copycat tiles shatter when the structure falls several feet from the ground while your child tries building it, the drop cannot damage this set. This guarantees safety for your child when they play magnetic building with other children. So, don't worry about leaving your kid with these magnetic toys.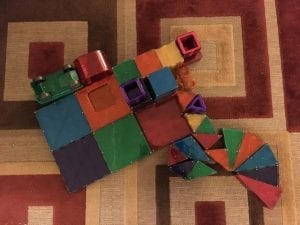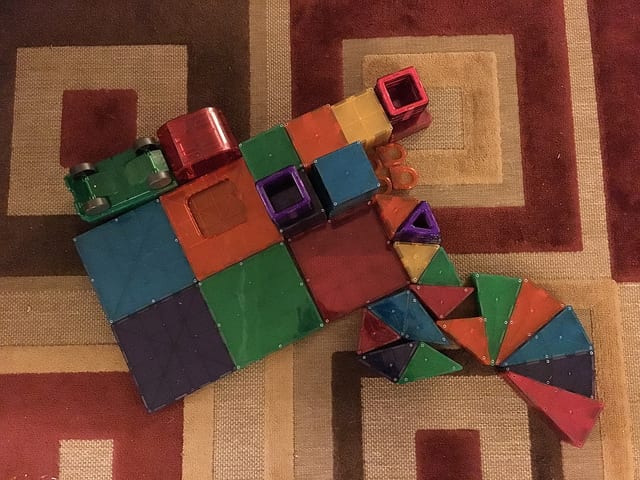 Conclusion
Magnatiles are the type of toys your kids deserve to play with throughout their childhood. They are colorful; they promote steam learning and challenge the critical thinking skills of the little ones to be imaginative with the building structures they can create using the magnetic tiles. They also encourage interest in math and science. By simply building various shapes and structures as they play with other children, your child develops social skills, tactile skills, and motor skills which are vital for the brain and physical development of your child. Even the parents can have fun with the toy with their children; that's why you can tell that it is worth every buck. Magna Tiles are great, but if you want to add more toys to the gift list, there are many best toys for five year old boys you can add to your car.
Get your starter set today from the Magna-Tiles website or other online merchants to understand why they are so good for your kids. Cheers!
Frequently Asked Questions (FAQs)
Magna Tiles are made using food-grade ABS plastic. The magnets inside the shapes are ceramic, so they cannot be dangerous either. Overall, Magna-Tiles for your kids are safe toys to play with.
How Much Do They Cost?
The starting price for little Magna Tiles kits is $14.99. The rate goes up based on the number of tiles in the box.
Why Are They So Expensive?
Magna Tiles are expensive simply because they have made a name for themselves in the industry. In reality, though, the high cost is a result of the fact that they can now put a huge price tag on the products, thanks to their popularity.
What is A Magna Tile?
A Magna Tile is one of the best and original magnetic building tiles that has a three-dimensional tile with hundred pieces of clear colors set for kids ages 3 and up can use to build castles, rockets, and many more.  Magna Tiles come in different shapes and colors to boost your little one's critical thinking skills. They even have pink and purple tiles! These educational toys can engage young minds in endless possibilities which develop the creative thinking of children. When you and your child play magnetic tiles with other children, their social skills, fine motor skills, and tactile skills are improving. These educational toys don't just promote entertainment and creative play to children, but it nurtures the mentality and abilities of your child as well.
What Is Considered The Best Brand?
The best brand of magnetic tiles is Magna Tile. As mentioned above, every tile is food-grade, so it won't be hazardous even if a child puts it in their mouth.
What Ages Are They Good For?
Kids as young as three years old can start playing with Magna Tiles as long as a choking hazard is observed. That said, even adults may find them entertaining for these toys comes with different shapes and clear colors, and building the tiles enable them to explore endless possibilities. In fact, many parents love playing Magna Tiles with their kids. Truly, you can have creative open ended play with educational toys like original magnetic building tiles which can be enjoyed at any age.
What is A Magformer?
Magformers are another 3D magnetic tile that kids can play with. Its main difference from a Magna Tile is that every shape has a hole in the middle to make it easier for young children to use. This type of toy can improve the motor skills and tactile skills of your child. Also by letting your kid play this with their playmates, it can boost their social skills.
Do Magformers And Magna Tiles Work Together?
No, these two brands don't have compatible tiles. A child needs to play with them separately. But these kinds of toys have similarities when it comes to benefits. Magformers and Magna Tiles can develop their tactile skills and social skills especially when you let them have fun with other kids.
Are Playmags Compatible With MagnaTiles?
Yes, the magnetic tiles from Playmags are compatible with that of Magna Tiles. It entails that your baby can build more unique models and shapes using both kids of magnetic tiles. When children ages 3 and up play with these educational toys, it stimulates their critical thinking and creative thinking. Creative open ended play also develops your child tactile skills and motor skills.
Are They Safe For Children To Play With?
Are Magna-Tiles Okay For A 2-Year-Old?
Which Brands Are Best For Children?
Why Do Children Love Playing With Magna-Tiles?
What Are The Risks Of Playing With Magna-Tiles?
Why Are Magnetic Tiles Good For Toddlers To Play With?
Other Resources:
Experienced Mommy – https://www.experiencedmommy.com/best-magnetic-tiles/
Fatherly – https://www.fatherly.com/gear/magnetic-toys/
Scary Mommy – https://www.scarymommy.com/spotted/magnetic-toys/
Last Updated on May 13, 2023 by Jeanne Meets
DISCLAIMER
(IMPORTANT)
: This information (including all text, images, audio, or other formats on FamilyHype.com) is not intended to be a substitute for informed professional advice, diagnosis, endorsement or treatment. You should not take any action or avoid taking action without consulting a qualified professional. Always seek the advice of your physician or other qualified health provider with any questions about medical conditions. Do not disregard professional medical advice or delay seeking advice or treatment because of something you have read here a FamilyHype.com.