sIt is tough being a parent. Although we have been given the precious gift of life and the joy of having a child is priceless, it is undeniably life-changing for good (for the most part) and the bad. Responsibilities will quadruple as you will all be a care-taker, cook, nanny, and teacher.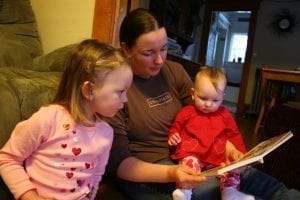 Parenting A Toddler
Age 0-3 is one of the most crucial stages in a child's development. It is a phase when a child goes through rapid changes and starts to develop motor, social, and language skills. Toddlers are sensory learners. They discover and learn new things by what they see, feel, taste, and hear.
It is also a time where kids are highly observant and learn by mimicking actions done by the older people around them. According to research, toddlers cannot be taught merely with words; they learn by what they observe.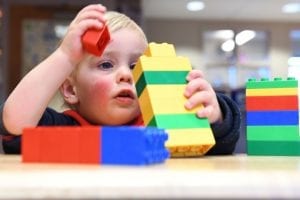 Therefore, it is crucial not just to be mindful of your child's physical wellness, but also note this is the stage where the brain goes through a lot of developing processes. This development will lay down the foundation of your toddler's intelligence and character.
One way that will stimulate brain activity and strengthen the bond between you and your toddler is by reading a book. Bedtime stories are perfect learning tools to introduce your child to new words for language development and develop various cognitive skills by exposing your kids to different colorful images.
7 Of The Best Children's Books For Toddlers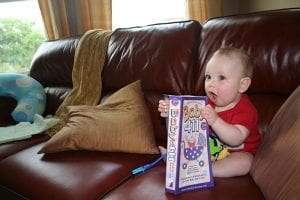 From the modern to the classics, this list of the best children's books for toddlers will surely optimize learning for your kids. Some of which will make you nostalgic as these are the ones you grew up with.
 Huggy Kissy by Leslie Patricelli (Ages 2-3)
Start teaching your kid the importance of love and warmth by this delightful bedtime story.
The book's colorful illustrations will surely catch the attention of your kid. The sentences are relatively simple and with various rhymes that will further engage your kid to learn new words.
 Where the Wild Things Are by Maurice Sendak (Ages 2+)
An all-time classic and this bestseller from Maurice Sendak is the one that not only toddlers will enjoy but also adults and teenagers (babysitters) alike because it is widely iconic and critically acclaimed.
This book teaches the value of family through an adventurous journey of the main character (Max) as enters a magical place through his bedroom and finds his way back home.
Sendak won the Caldecott Medal distinguishing the book as the most distinguished American picture book for children. Over the years, Sendak's book was adapted in several types of media such as opera, film, and animated short clip.
Indeed, one of the best children's books for toddlers.
 The Going to Bed Book written by Sandra Boynton, Little Simon (Ages 1-2)
This book is filled with whimsical action that will surely be a good laugh for you and your kid. It is the perfect children's book to just wind down the day and rest.
The short story follows a group of silly animals to their going to bed routine. They go 'scrub, scrub, scrub,' 'brush, brush, 'brush,' then go 'rock, rock, rock to sleep.
 Each Peach Pear Plum Written and illustrated by Janet and Allan Ahlberg (Ages 3+)
This book is yet another classic that has familiar characters like the Three Bears, Mother Hubbard, and Tom Thumb. It is a highly acclaimed book with delightful rhymes and rhythms that will help language development for your toddler.
The book is like an "I spy" game where the rhymes indicate who is hiding in the picture. This type of exercise strengthens imagery recognition for your toddler while having fun.
 Moo, Baa, La La La by Sandra Boynton (Ages 1-2)
Have fun with animals and different sounds with one of the best children's books for toddlers by Sandra Boynton. With pages filled with colorful illustrations, this book inevitably brings "Old McDonald" to a new level.
The illustrations and the catchy phrases can hold your kid's attention and let him or her participate by repeating after the animal sounds as you say it.
 Goodnight Moon by Margaret Brown (Ages 2+)
Goodnight Moon is one of the best bedtime stories of all time. This book is like a lullaby in paperback. The story is simply about saying goodnight to this in the green room then lastly "to the air and the noises everywhere."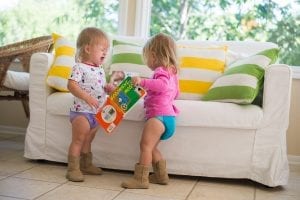 The images give a calming and peaceful aura that will mostly have you and your toddler yawning by the end of the book. It is useful in putting your kid to sleep and perfect after a day's work, that is why it has been a favorite since 1947.
 Mr. Brown Can Moo, Can You? By Dr. Suess (Ages 2+)
This is one of the most popular Early Book classics by the highly acclaimed literary icon, Dr. Suess, saving the best for last in our best children's books for toddlers list.
From "hoo-ing" owls to buzzing bees, your kid will have fun in joining you make whimsical noises, and say catchy phrases while reading this book. This book is a must-have, and of course, how you will never go wrong with Dr. Seuss? Indeed, one of the best children's books for toddlers.
Beyond Cognitive Development
'Each Pear Plum' may look like an ordinary finding game, but it teaches your child patience in looking for the described character. 'Mr. Brown Can Moo, Can You?' and 'Moo, Baa, La La La' do not only teach kids to recognize animal sounds, but these implicitly helps them appreciate living creatures.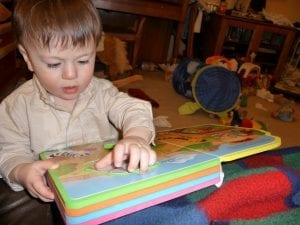 Thus, these seven stand out to be the best children's books for toddlers because more than the goal of increasing your child's mental and intellectual prowess, it is equally important to teach kids values and principles that are crucial for character development.
Since as parents, it is our primary role to bring up our children not just to be smart and talented individuals but good and responsible human beings.
Best Children's Books For Toddlers FAQs
Last Updated on January 14, 2023 by Raymond Sy Tamco
DISCLAIMER
(IMPORTANT)
: This information (including all text, images, audio, or other formats on FamilyHype.com) is not intended to be a substitute for informed professional advice, diagnosis, endorsement or treatment. You should not take any action or avoid taking action without consulting a qualified professional. Always seek the advice of your physician or other qualified health provider with any questions about medical conditions. Do not disregard professional medical advice or delay seeking advice or treatment because of something you have read here a FamilyHype.com.