Are you on the hunt for the perfect gift girls aged 9 years would love? Don't have any idea what to get? Well, you have come to the right place. This article will explore a curated list of the top toys and gift ideas a nine y/o would love. From educational and STEM toys, drawing and pain tools, to fashion studio kits, to crafts projects, whatever your child's interest is, we got you covered. Read and learn about the best gifts young girls like.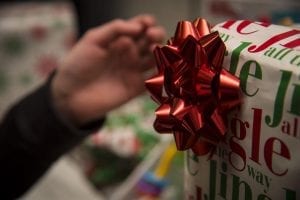 Gifts For Growth: Communication and Creativity
9th Year Birthday:
Best Gift Ideas 
Magic Pens By Wham-O
Encourage your child's creative side with these magic pens! Unlike regular crayons, these kit includes pens that can change and erase colors with just one swipe. It is suitable for any type of paper and even coloring books. On another note, it also includes Magic Stencils, a Storage Stand, and a Blow Pen attachment. With this attachment, their art turns into a natural brush pen effect with just one blow! This definitely one of the best gifts for 9-year-old girls. If you're in search of the best giftd for 7-year-olds, these magic pens are also a good choice.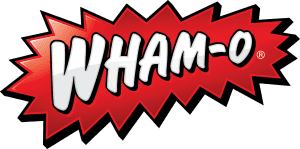 Jenga Classic Game 
It's a perfect game for a group of kids or a family game night. Yes, this can be played by the whole family. Kids love interactive games, and this is what it is all about. In this game, each player must pull out a block from their desired level without making the tower fall. When the tower falls, it is game over. The game requires each of the player's strategies, the skill of choosing the right block on the right level, and mostly luck. Although it is all about the experience and fun game, in the end, everyone always gets giddy with a challenge in front of them. It is one of the best gifts for 9-year-old girls, which she can enjoy with her other friends. Kids can watch and learn tricks from adults too.
Mark-My-Time LED Book Light And Digital Reading Timer Bookmark
This product is perfect for parents whose hobby is multitasking between their kids and chores. With Mark-My-Time, they can finally focus on cooking lunch or folding the laundry while still hearing their child nearby. The timer limits them to just how long they are supposed to read, and by the time it's done, it even automatically turns off the light. Also, it has 3 LED lights that help if your child is having a hard time seeing the text and a clip to attach and remove the bookmark to their favorite books easily! This one is recommended for ages 5 and up. So, if you're also looking for the best gifts for 6 year old girls, this is definitely a product to consider.
JewelKeeper Musical Jewelry Box
This is the time when they start noticing the young ladies around them and the accessories they wear on them. A fancy and feminine box with assorted accessories will help them get started. There is also a star-shaped mirror to assure that they look well in front of their friends and family. A unicorn is twirling in the middle in the tune of "The Unicorn," will keep them entertained while getting ready with their much-loved accessories.
A Fashion Studio Kit
For creative and fashion-forward young minds, a fashion studio kit is an excellent choice. These kits provide a fantastic opportunity for young ladies to express their personal style and unleash their design skills. With fabric samples, super soft materials, and tools to create different shapes and patterns. A fashion kit is one of the best toys you can give to your little princess. It offers a world of possibilities and teaches kids patience and control, as they explore their creativity while working with their hands and making something cool. Not only are they cool and trendy, but they also teach kids about fashion, simple and vibrant colors, and textures. If your kid loves cute dresses, she'll definitely love this gift and can play with it for weeks, if not months or another year to come.
Razor Party Pop Scooter
If your child is the adventurous type, then she would surely love this gift. A multi-colored scooter that lights up once their foot lands on the deck! Not only that, but it also has vibrant wheels and a helpful foam grip to keep your child going. Stepping on the rear fender brake allows her to have quick stops for turns. However, always remember, safety first!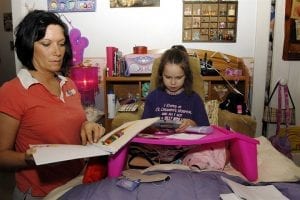 These are only a few ideas in choosing the "perfect" or best gift you can give to a 9 year old. Don't forget the important thing to remember is choosing what will greatly teach her something at the end of the day, at the same time of the year, the happiness of your kid.
Frequently Asked Questions (FAQs)
What Best Toys Do Kids This Age Like?
Parents and experts agree that for 9 year olds, interactive toys like the Slap Ninja Game, high-tech gadgets like the Millennium Falcon Bluetooth Speaker, educational tablets like the Fire HD 8 Kids Edition, STEM Toy, and creative kits like the Smartphone Controlled Paper Airplanes Conversion Kit are well-liked. Toys that encourage creativity and are kid friendly are just the ticket for nine year olds. Art projects and snap circuits are especially popular, as they provide fast paced fun and are perfect for rainy days.
At What Age Do Girls Stop Playing With Dolls And Boom Ride?
Some kids may move on from dollhouses and other characters at age 7 or 8, while most kids could continue engaging with them for longer.
Should A Kid 9 Yrs Of Age Have A Phone And Nintendo Switch Games?
How Do You Make Movie Night Fun For Kids?
To make movie night enjoyable for young kids, setting up a cozy fort with pillows and blankets, and offering snacks can be a great way to watch family edition films that the entire family can enjoy.
Can My 9-Year-Old Read Harry Potter?
What Is The Best Gift That Can Be Given To A 9 Year Old?
Best gifts for 9 year old girls could include items like a graphic novel box set or bath bombs, which make for a perfect accessory for a relaxing day. They could be Wham-O Magic Pens, Activ Life Kid's Frisbee Rings, Tire Pack LED Bike Wheel Lights, LEGO set Friends Olivia & Stephanie 66569 Building Kit Bundle, Klutz Make Your Own Soap Science Kit, PixieCrush Pretend Play Makeup Kit, Monopoly Junior Board Game, as well as Rainbow Mega Refill Loom, and art kits for kids.
What Should We Best Gift A Young Lady For Her Birthday?
For a young lady's birthday, consider gifts that cater to her interests, such as a graphic novel if she loves reading, or perhaps a card game that is fun for two to four players.
What Is Normal Behavior For A 9 Year Old?
A 9 year old child typically shows a mix of independence and friendship development, with a budding interest in hobbies that may involve intricate designs or activities that require spatial reasoning.
How Do I Choose The Perfect Gift?
Last Updated on May 9, 2023 by Bernadine Racoma
DISCLAIMER
(IMPORTANT)
: This information (including all text, images, audio, or other formats on FamilyHype.com) is not intended to be a substitute for informed professional advice, diagnosis, endorsement or treatment. You should not take any action or avoid taking action without consulting a qualified professional. Always seek the advice of your physician or other qualified health provider with any questions about medical conditions. Do not disregard professional medical advice or delay seeking advice or treatment because of something you have read here a FamilyHype.com.