For years, getting teens to read, specifically teenage boys, can be quite frustrating for many parents. However, for some teens, many books are becoming more and more appealing for young guys to read – those that have unique characters and stories that tell about history, old magic, or the future. Some love books that seem like a movie Teenagers want books with stories that are not too "childish," and they want something that they will be able to enjoy. Here are the most popular and the best graphic novels for teens you can give to a 15 year old boy to read and for them to enjoy, as decided by viewers and readers worldwide. This list helps to give parents a perspective of what they can consider and recommend for their kids.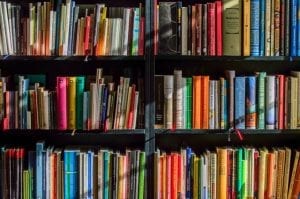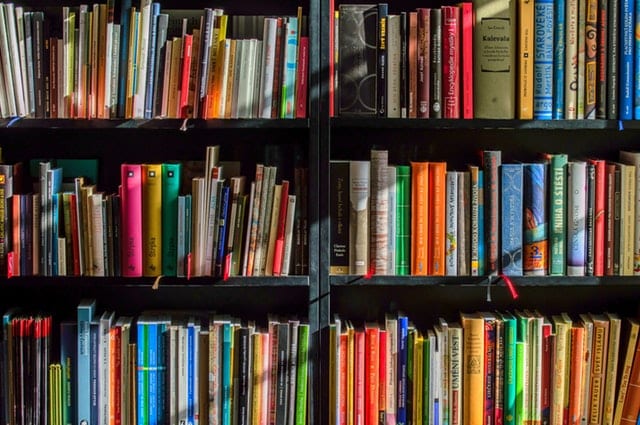 Leading Books In The Market For Boys
Some reading materials that your young son or young brother may enjoy.
Malice by Chris Woodling
This is great in that it does blur the line between reality and fiction. What's cool is that it's written both in the form of a graphic novel but also in traditional print, so it's like also reading a comic book in a sense. It is comic book-focused, so if our student son likes this type of content, this is a great read for them. Even those in the senior year will probably be interested. It is a book about two teens heading into a comic book world, ruled by a sinister ruler. Boys can read about the adventures of these two, and if your child is looking for a thrilling and gritty graphic novel/traditional book hybrid, this is the way to go. You can purchase this in physical stores or on their official site online. 
The Perks Of Being A Wallflower
This is written by American novelist Stephen Chbosky. If your son likes realistic fiction, this is one good material to read. It may sound like your average teenage girl's book, but in truth, it's not the case. Readers usually love Charlie, the way that he thinks, his charms, and some of his coming-of-age experiences. Many young male readers relate to him, especially with the changes that he makes, both big and small, and impact him in many different ways. It's quite fun to read, and boy readers may like something a little bit less action-y, and a little more about what's happening inside a teen's head. According to the comments online, this book is recommended for grade school and even college students alike. 
This is one of the perfect book for your fifteen-yo boy.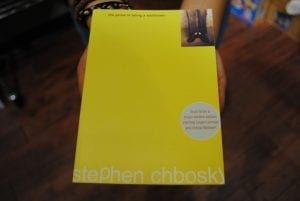 Leviathan By Scott Westerfield
This is an award-winning novel that is good for those who like a different take on major historical events, but it creates an interesting tale of biology versus technology.
The premise is that two teens are supposed to be enemies, with one girl being disguised as an airman in the British army, and another a prince that's on the run. Along the course of the story, the two of them cross paths and find themselves on the airship called Leviathan. It also has some black-and-white illustrations that allow readers to visualize their world, and there's something super charming about how it is written. It teaches some interesting and invigorating lessons.
I Am Number Four By Pittacus Lore
This is another fast-paced action and adventure novel that your son's little sister might also get to enjoy. It also has a lot of science fiction elements, so if you want your child to be reading something engrossing and different, this one is for them. The story involves nine teens from a planet called Lorien who come to Earth and train and help develop their powers to get the planet back from the Morgadorians. It's super quick in terms of reading but something that's easy to follow. It's also something that a lot of teens will enjoy and want to read again and again, especially the voracious reader. It's got some interesting science fiction elements that are engrossing and will suck you in.
Hatchet By Gary Paulsen
I'm convinced that almost every teen will enjoy this one.
Essentially, the story revolves around the pilot of a plane that crashes and gets lost in the wilderness. One of the passengers has to survive with just a hatchet and his wits. Brian will be alone, and since he is, he struggles to learn to rely on himself. It's a story with some vivid elements that every boy can somewhat relate to. It does tell an interesting tale of what it would be like to be in Brian's shoes and learn what it takes to survive. Many young boys enjoy it because it's a fun survival story, and teens will enjoy the action and the hopes that this young character will survive. This one will transport your boy from your house to another adventurous place. This won my heart and will definitely win yours. 
Gone by Michael Grant
This is an interesting post-apocalyptic novel that involves a mysterious issue where people over the age of 15 are disappearing, and the ones that are left need to find help. The story involves teens that are looking for ways to unite together and rule while trying to battle the supernatural elements and find out why all this is happening. It's an excellent story that involves heroes that are reluctant and have rivalries and revenge elements. It's a thrilling book that a lot of young boys will enjoy, and they'll be able to see themselves and become engrossed in the adventures they're having. While reading this book, I never lost interest even when I was halfway through. 
This is a great book and one of the top books for your fifteen-yo boy.
Pluto By Naoki Urasawa
If Your Child Likes Anime, this might be for them. Naoiki Urasawra has created many interesting stories. Essentially, this is a darker version of the comic "Astro Boy," and it is a fictional story that is loosely based on the original comic. It's about a man who has a machine, and there is a detective who's looking to solve robot murders. It's so thrilling that you won't want to put it down!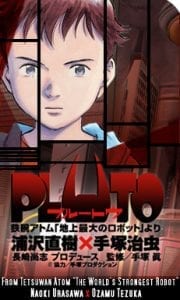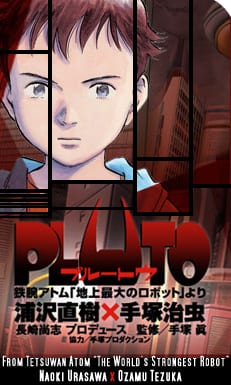 The Hate U Give
Written by Angie Thomas, this is a well-plotted and brilliant novel for kids with a great pace and one of the most fast-paced books out there. It's about a girl named Starr who lives between two worlds, and she witnesses the shooting of her friend. While it does have a female lead, it's a thrilling, engaging novel that many teenage boys won't want to put down.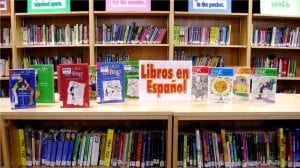 Getting young teens in high school to read can be hard, especially since there are so many other options or activities to do in society today. But hopefully, these reading materials will get them going, immerse them in the joy of reading, and enjoy the act of doing so, which will create a lifelong skill they'll enjoy. Whether it's a first book about honesty and life or something that's simply hilarious, or perhaps just about summer love, reading takes teens into a whole new world. 
The Best Books for Teen Boys. Frequently Asked Questions
Is 15 Years Old A Teenager?
How Do I Choose A Book By Age?
What Age Reads Books The Most?
How Can I Encourage My Teenager To Read?
Do Teenagers Read Novels?
Should You Force Teens To Read?
How Long Should Teens Read A Day?
Why Teenagers Do Not Read?

Is 15 too late to start reading books?
Do books have age limits?
Is The Secret History appropriate for a 15-year-old?

Why are books important for teenagers?
Last Updated on May 9, 2023 by Inma Barquero
DISCLAIMER
(IMPORTANT)
: This information (including all text, images, audio, or other formats on FamilyHype.com) is not intended to be a substitute for informed professional advice, diagnosis, endorsement or treatment. You should not take any action or avoid taking action without consulting a qualified professional. Always seek the advice of your physician or other qualified health provider with any questions about medical conditions. Do not disregard professional medical advice or delay seeking advice or treatment because of something you have read here a FamilyHype.com.