The best-rated infant car seats tend to be expensive, especially the convertible car seats and booster seats in the store stocks. However, do they rank up to the most car seats that cost double the price? The answer is yes, and here, we'll tell you about some affordable and cheap infant and toddler car seats parents can invest in, that won't end up breaking the bank as a result.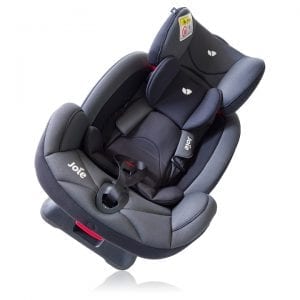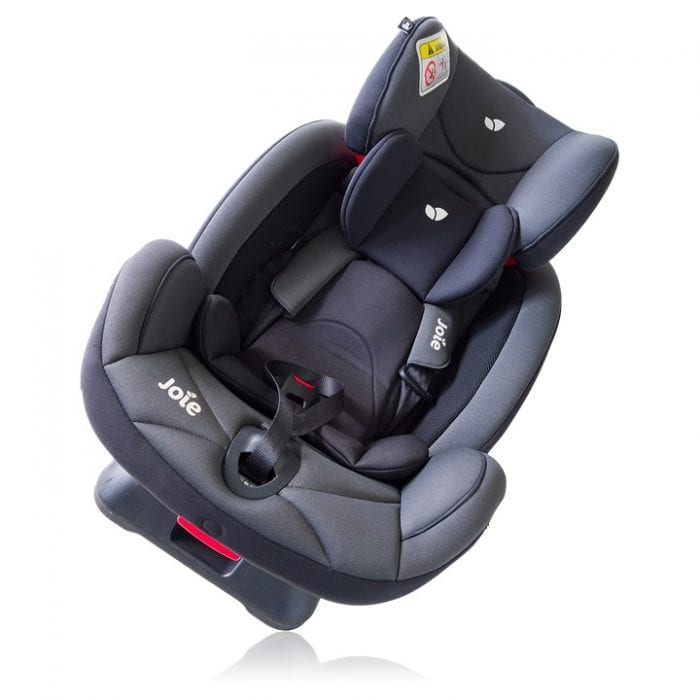 Here are some cheap car seats for infants.
Cheap Car Seats For Infants
This one is a great one that's versatile, safe and has so many excellent features for the price that it is. It is rear-facing for up to 40 pounds and 65 pounds if you want it to face forward, so it's a bit higher than the Britax options out there. It is suitable for children up to the point where they may need a booster car seat for your vehicle. It is one of the most affordable car seats on the market.
But, probably, the most critical part of this one is a feature that many people don't even think about: the adjustable headrest and the shoulder harness positioning system that you don't also have to re-thread and lift. It is super rare for convertible car seats that are on the cheaper end, so it's an incredible car seat. Graco brands, like the Graco Snugride 35, are also considered a great value for money with the cheapest car seats with easy installation.
Evenflo Nurture Infant Car Seat
It is a great car seat for infants and children, and it's used rear-facing for children that can room up to 22 pounds, so while you may not get as much use out of this, we feel that it's certainly worth it to install this car seat. This seat is easy to install, just like the Evenflo Symphony. It is a cheap and popular infant car seat, relatively speaking.
It contains the 5-point harness, and even three shoulder harness positions so that you can comfortably secure your child no matter what. Evenflo brands are also considered among the most affordable infant car seats.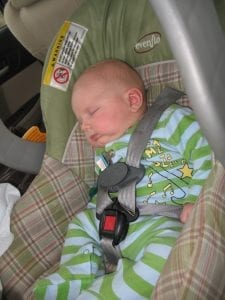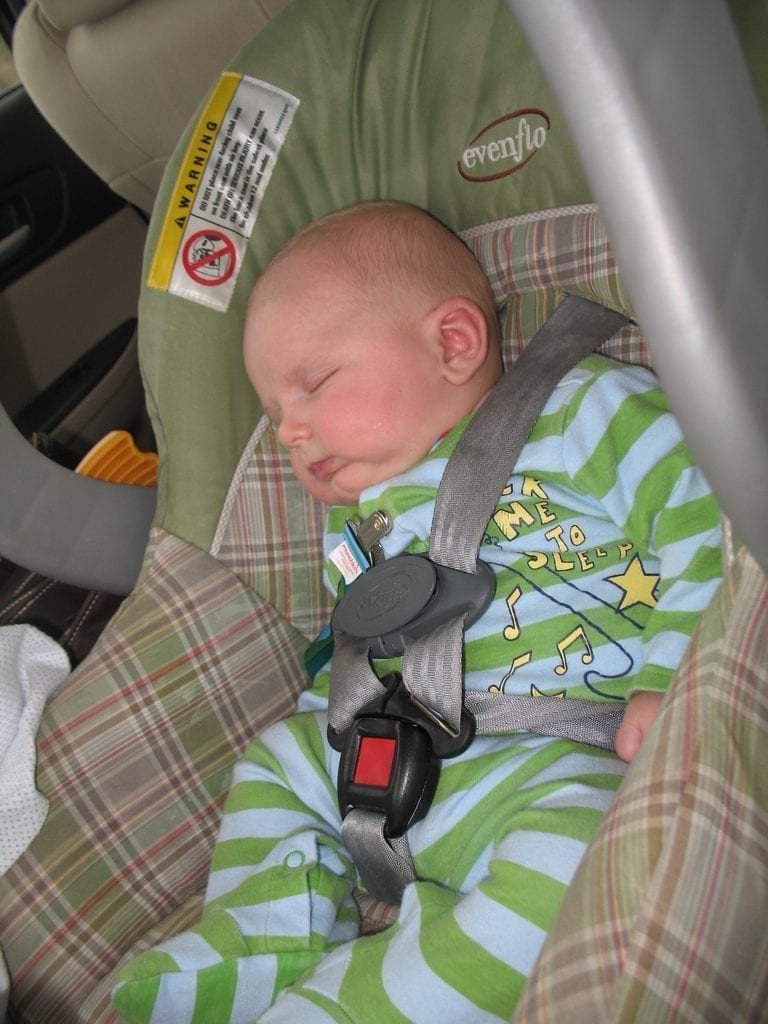 This car seat is another cheap car seat by Evenflo, and finally, it's perfect for those who want something light, and even comes with a plush head pillow that's removable when ready to wash, and a canopy that pivots on this.
It has three reclining positions, three harness slots, and four buckle slots you can attach to, that will keep your child in there comfortably and strapped safely. It does come with the standard LATCH system, and it can carry kids who weigh 35 or so pounds, and the height for this is up to 30 inches, so again, it's not convertible, so you won't be able to use this with older children, but it's a good starting stage car seat, that's for sure.
Safety 1St Grow And Go Convertible Carseat
It is another cheap option for convertible infant car seats, again holding up to 65 pounds, but it also comes with a booster system that supports up to 100 pounds. While there are different types of car seats that are good for infants as well as toddlers, this is good if you just want to get something that will last a long time, and you can transition this by adjusting the reclining settings to be more upright and taking off the harness as well. Safety 1st brand is also considered among the most affordable infant car seat.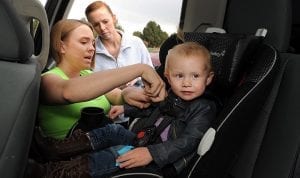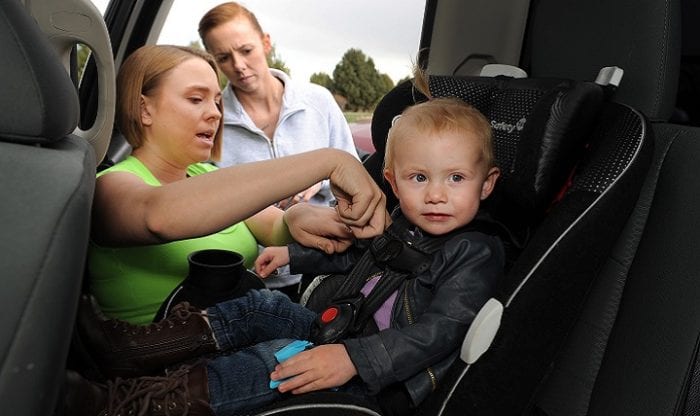 This infant or toddler car seat has a super soft fabric, and the adjustments are worth it if you want one car seat that is simple – this is not bad at all, and it grows with the child so that you do not have to buy different car seats as well continually. There are also car seat covers available that you can pick up from the stores.
Affordable infant car seats should not reach 300 dollars but it's something that you will need to add to your shopping list for the comfort of your kid. Here are our recommendations if you want to save up for affordable infant car seats you can find in the market:
Graco SnugRide SnugLock 35-Best cheap infant car seat overall-
Chicco KeyFit 30-Best affordable infant car seats for easy setup
Maxi-Cosi Mico 30 Infant Car Seat Most cheap infant car seat for Design
Cosco Scenera Next Convertible Car Seat-Best cheap convertible infant car seats for travel
Evenflo SureRide– Best affordable convertible infant car seats for safety
Graco SlimFit 3-in-1 Convertible Car Seat- Best affordable infant car seats for 3-in-1 Convertible
Safety 1st Grow and Go 3-in-1 Car Seat- Best versatile affordable infant car seats
Cheap Car Seats For Infants
FAQs
Does Amazon do baby car seats trade-in?
A 20 percent off coupon for a new car seat, car seat base, travel system, stroller, or particular baby home goods will be given to customers who turn in their used ones. Check Amazon, they also offer affordable infant car seats.
How long does a baby fit in infant car seats?
Depending on their child's growth and development, parents using infant car seats often make the transition to larger, convertible seats, such as the
Graco car seat all-in-one convertible
, between the ages of 9 months and 2 years, however, they can do so sooner if the seat is safe for their child's height and weight.
What are the top brands of affordable infant car seats?
1. Graco SnugRide SnugLock 30 car seat
2. Evenflo LiteMax 35 Infant Car Seat
3. Safety 1st Onboard 35 LT Infant Car Seat
What infant car seats can you use without a base?
The PIPA and PIPA RX from Nuna may be installed using the vehicle's seat belt without the base.
Is it necessary to buy an infant car seat?
Yes, it is highly recommended to purchase an infant car seat for the safety and well-being of your newborn or infant. Infant car seats, such as the Graco SnugRide 35 and other reputable brands like Chicco, Evenflo, Britax, and Maxi-Cosi, are specifically designed to provide the necessary support and protection for your baby's fragile body during car travel, ensuring their safety in the event of a collision.



Can I use a baby carrier instead of a car seat?




Where is the safest place for an infant car seat?




Is an infant seat the same as a car seat?




Is it better to get an infant car seat or convertible?



The choice between an infant car seat and a convertible car seat depends on your specific needs and preferences. A top infant car seat is designed for newborns and infants, offering convenience with its portable design and compatibility with the best car seat stroller combos. On the other hand, a convertible car seat can be used from infancy through toddlerhood and beyond, providing a longer lifespan and potentially eliminating the need to purchase another seat as your child grows. Some highly regarded best car seat stroller combos include the Chicco Bravo Trio Travel System, Graco Modes Click Connect Travel System, and Evenflo Pivot Modular Travel System. These options offer compatibility, safety, and convenience for parents on the go.
Last Updated on May 14, 2023 by Bernadine Racoma
DISCLAIMER
(IMPORTANT)
: This information (including all text, images, audio, or other formats on FamilyHype.com) is not intended to be a substitute for informed professional advice, diagnosis, endorsement or treatment. You should not take any action or avoid taking action without consulting a qualified professional. Always seek the advice of your physician or other qualified health provider with any questions about medical conditions. Do not disregard professional medical advice or delay seeking advice or treatment because of something you have read here a FamilyHype.com.