If you want to ensure the safety of your child while traveling in a vehicle, you need to invest in one of the best infant car seats. It's part of the law that you need to have your child in a car seat until they're at least 7 years old, and it now is required for children to be in booster seats until they're either over 60 pounds or at a certain height. So many tragedies happen from collisions and some of them occur because parents did not install a car seat.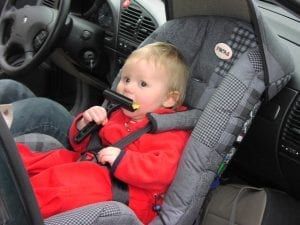 Various Types Of Car Seats
Considering the stats, a car seat is a piece of baby gear you'd want to have, but how to choose the best car seats? What really is an infant car seat? How different is a convertible car seat? What are the various types of car seats? Well, read on to find out what is the right seat for your baby. Be sure to also check all our car seat-related articles here.
Let's talk more about the various types of car seats on the market today Car seats are made of various materials, models, and types.
Various Types Of Car Seats Need Safety Ratings
Currently, all car seats that are on the market do meet the US crash and fire safety standards, so any baby car seat that you get from a store is technically safe and choose the best infant car seat. It isn't the case for older car seats that may have been made outside of the standards.
You should ensure that you do have a type of car seat that follows the safety ratings, regardless of the type of car seat, and you should make sure that you choose one that fits your child correctly. By doing so, you'll ensure proper safety, and make sure that they're not in danger for whatever reason. The various types of car seats and their manufacturer will have a manual about their safety. All types of cars have car seat manuals.
Baby Car Seats
If you're an expecting parent, you should choose baby car seats, types that are in the rear-facing position for safety reasons, with the weight limit being anywhere from 30-35 pounds. The purpose of the rear-facing car seats is to make sure that the child is safe since usually, the back is much more supportive than the front. Aside from that, a car seat base also comes in handy if you need to switch from one type of family car to another.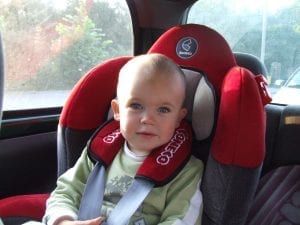 Convertible Car Seats
Then, you have convertible car seats. These are for rear-facing babies and toddlers that are forward-facing, so it should last the child until they're at least 6-7 years old. Usually, these types of car seats are designed to hold rear-facing babies at up to 40 pounds and 70 pounds front-facing. You should try to, however, leave the child to remain rear-facing for as long as you can. Don't change it around until they reach your child reaches this certain weight and height limit, which is about four. That's because it's usually the safest, and even when they're at the age of 3-4, they don't have the formative structures to adequately protect their bodies. You should keep them in the front-facing type of car seat until they're about 60 pounds or more, or until they exceed the height limit for this too.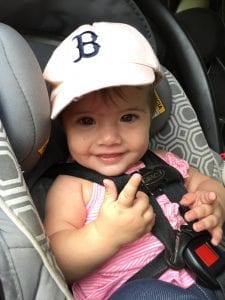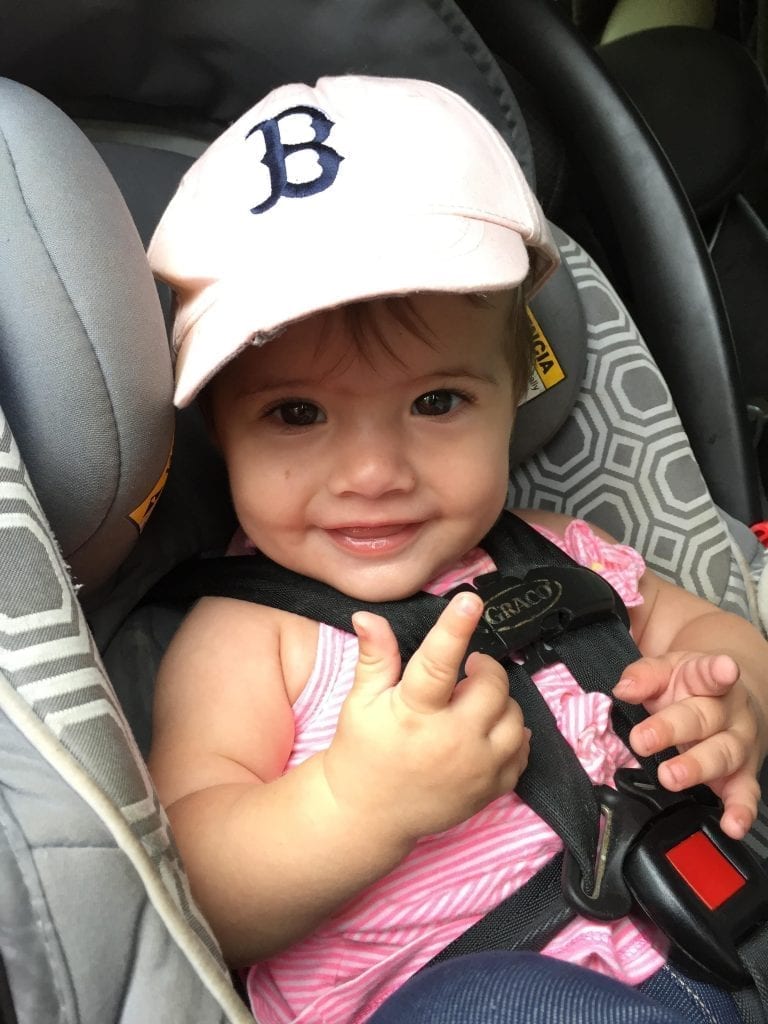 Booster Seats
Once babies outgrow the convertible car seat, get a booster seat. Because they will, at some point. After all, they can't use the same seat from birth to toddler years. Some of the best convertible car seats use a booster as well, or even just get the car lap and shoulder belt seats to secure the child while they're in the booster. You can also get backless boosters, which are fine so long as the car seat itself has support for the baby's head.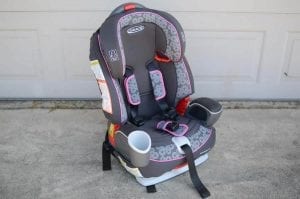 You should use this type until you know the child can correctly and efficiently fit in the car. Some use boosters for children until they are about 12 or 13 years old.
Get One That Fits The Budget
While many pages will tell you time and time again how important it is to get a 300-dollar car seat. However, if you need something that will last longer, consider spending a little extra on a convertible type of car seat since often those can be used for children as small as 5 pounds to as big as 50-60 pounds or more. Some even come with the ability to become a booster seat later on, consider going for one seat that has multiple functions since finding one that fits the budget is essential.
If you're looking for a budget-friendly option, considering all-in-one seats or portable infant carriers can be a good choice. These versatile car seats often provide multiple stages of use and may come with car seat deals and discounts, allowing you to save money while still ensuring the safety and convenience of your child during travel.
You shouldn't, however, forgo any safety standards. I don't suggest getting an older one because it does not suit the standards of the ones that are currently on the market. So, even though your parents may still have yours, there is a chance that it's not safe.
Know How to Install It
A final thing to realize is that a child's car seat is only as good as how you install it, and you will want to install the car seat correctly. This can be easier said than done, and people sometimes thread the belts wrongly, don't use the locking clip, don't buckle the child in, or even install this in too loose of a manner, all of which ultimately can defeat the purpose of this. You want to install this part correctly so that you don't move this around, either. Most car seats, however, are installed incorrectly, so keep that in mind. Ensure that you understand the LATCH system, which is there to help you improve car seat installation as well, and you can do this without having to use the seat belts. It's easier for everyone, and you'll know what to do once you do this. Parents find that installing the seat correctly is of utmost importance.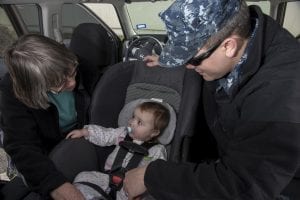 Car seats are important for many parents to have for their children. It is important that parents choose a type of car seat that best fits their child–one that will keep it safe and secure, and ultimately, will help with improving the overall safety of everyone in the event of a crash happening, so no more fatalities happen as a result of that.
Types Of Car Seats FAQs
There are a couple of things that you should consider if you're planning to buy an infant seat. First, make sure that the car seat you are interested in is tested and approved under ECE R44 and UNR 129-Size. Child safety is still our priority, and not all car seats are approved, so check for that. Then, you also have to consider one that is appropriate for your child's height and age. Consider also the amount of space or legroom, especially if it is a small car. Check a high-quality but affordable car seat, this will enable you to save money instead of buying a luxurious one. Find one that has good stroller compatibility, perfect for a travel system
or the best car seat stroller combos
. The installation should be easy and secure. Also, consider getting from top car seat brands that have a high rating when it comes to quality and safety protection. You can also check with the National Highway Traffic Safety Administration. But regardless of the brand and type, always make your child ride in the back seat.
What Is The Number 1 Safest Car Seat?
In an extensive crash testing conducted by BabyGearLab, the car seat that earned the highest score in their analysis is the Graco Extend2Fit. The GracoExtend2Fit may be below-average when it comes to quality, it is also not that comfortable in comparison to others at the same price, but rest assured it is the best one for individuals who value safety features for their infants.
What Are The 4 Types Of Car Seats?
What Are The Different Types Of Car Seats For Cars?
How Many Different Car Seats Are There?
Are There Different Car Seats For Different Ages?
Do Cars Have 4 Or 5 Seats?
Types Of Car Seats Other Resources
https://www.verywellfamily.com/types-of-baby-car-seats-2758097
https://www.healthychildren.org/English/safety-prevention/on-the-go/Pages/Car-Safety-Seats-Information-for-Families.aspx
https://my.clevelandclinic.org/health/articles/9690-choosing-a-car-seat
Last Updated on May 11, 2023 by Bry Roquero
DISCLAIMER
(IMPORTANT)
: This information (including all text, images, audio, or other formats on FamilyHype.com) is not intended to be a substitute for informed professional advice, diagnosis, endorsement or treatment. You should not take any action or avoid taking action without consulting a qualified professional. Always seek the advice of your physician or other qualified health provider with any questions about medical conditions. Do not disregard professional medical advice or delay seeking advice or treatment because of something you have read here a FamilyHype.com.