For a parent, they would want nothing but the best and the safest things they could get for their baby the moment they get to hold them. In the US, the leading cause of unplanned deaths in children 0 to 19 months old is motorcycle accidents. You might think you're a safe driver, but you can't say the same to the other driver in the road. To prevent this, parents have turned to baby car seats to keep their baby more secure while traveling. This has tremendously helped avoid a lot of untoward accidents.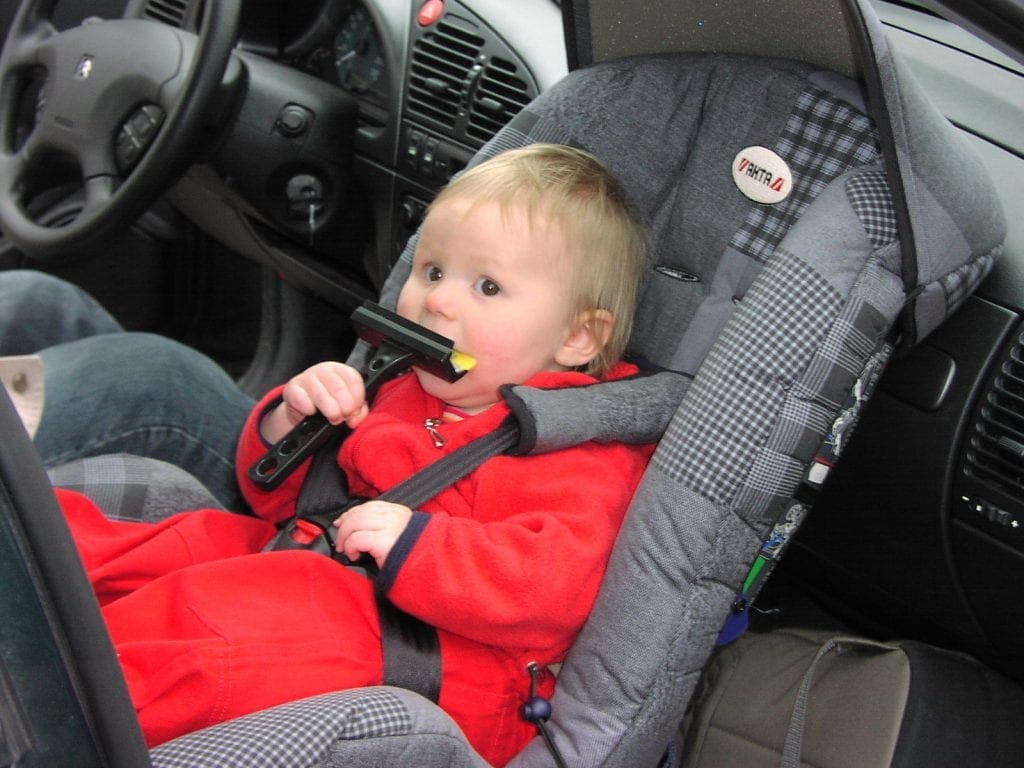 One of the famous car seat brands is the Diono brand. They have several positive reviews ever since the Diono Radian RXT. Recently, they released a new model, the Ranier Convertible Plus Booster.
The Diono brand started in 1999 with the Mighty Tite, a technology invented to help the parents with the tightening of the car seat installation. In 2005, they then released the Radian, the first steel-reinforced folding car seat and their first car seat. Ever since then, they have continued to produce and design car seats, boosters, and other baby gears that experts and families trust.
Their new car seat though takes the game to a whole new level with its deep sidewalls, which offer added impact protection. Its headrest, which is made of aluminum, has 12 height positions and more EPS foams so that your baby's head and body would be provided with enhanced side impact protection. Crash tested by the NCAP, you can trust this one for safeguarding against severe accidents or situations.
The Diono Rainier Car Seat Review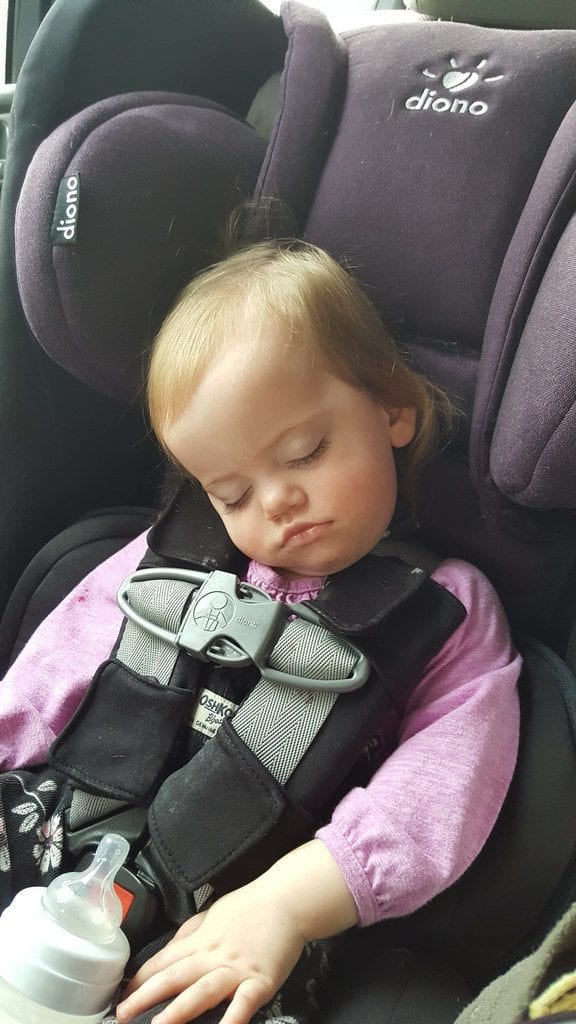 Your child will be safer in a car crash if their seats face the rear, and the Diono can do this and more. In fact, it extends this ability. Children 5-50 lbs can still comfortably rear-face. Children 20-90 lbs can forward face in the 5-point harness model with the Rainier too. Back in 2014, this was the highest limit you can get for a forward-facing car seat with a 5-point harness. It can also be converted to a booster for children weighing 50-120 lbs or 57" tall.
The Diono Rainier also has a body and head support pillow with the former for infants and toddlers while the latter being for infants only. An infant car seat can be removed and installed in a car easily, but it's only for newborns. However, it can help you save money in the long run if you buy the Rainer car seat starting at the birth of your child, as it has a 12-year product life.
Diono Rainier Seat Review
Securing a car seat in your vehicle is extremely important. Car seats differ in their safety installation, and they're not all the same, so you need to read the manual to achieve the safest installation. The Diono Ranier Car Seat gives you the option to install using the LATCH or to use the seat belt. It depends on your vehicle.
The manual of this car seat is clear and easy to follow. The instructions can thoroughly guide you on how to install the car seat, and it's up to you to decide what method to use. If you use extended rear-facing, you might want to use the LATCH system instead. You can also utilize an angle adjuster to give your child an upright position in case you want more space for the passenger seat. However, don't use this for newborns or infants.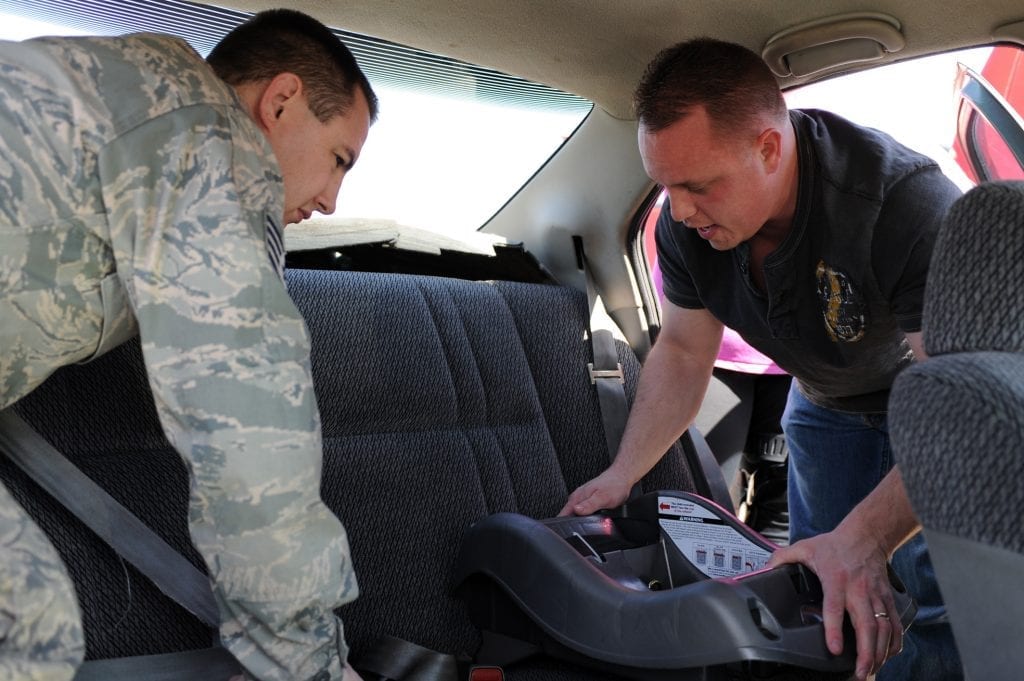 Children who are 25 months and weighing 26 pounds and those aged 4 and weighing 32 pounds have been proven to make use of the rear face with the car seat. The Diono Rainer still provides them with comfort despite their weight and age and will continue to do so as there is a lot of room left for growth.
If you're going to buy the Rainier car seat, you should know that it comes with several extra pieces and accessories so don't be surprised. Some of the following include:
Extra harness pads that your child over 65 lbs can use in the 5-point harness
Angled cup holder
Head and body support pillows
Detachable base for rear facing
Top tether strap used for installing rear-face position
Approved by the FAA, you can use and bring this car seat for airplane travel. It's extremely portable and can easily be stored because it can be folded flat. If you and your family love to travel bringing along this car seat, you should get a carry strap or two carry straps for your shoulder or for wearing it like a backpack.
Radian RXT or Rainier?
You've probably heard of Radian RXT too. So which among the two are better and what exactly differentiates the two? Well, first of all, they mainly differ in the weight of your child, how long they can be in a seated position, and the car seat itself.
The Rainier has a bigger weight limit that can be used for children to use in the rear face with 5 to 50 lbs. On the other hand, the Radian RXT has a smaller limit with only 5 to 45 lbs. It still depends on how fast or how slow your child gains weight. That additional 5-pound limit on the Rainier can either extend the usage of the car seat from 6 months to 1 year when it comes to using the rear-facing position. If you're planning on using the forward position, your child can use the Rainier from 20 to 90 pounds with the 5-point harness. The Radian RXT allows your child to use it if they're between 20 and 80 pounds. The Rainier gives you an allowance of 10 pounds before you should change your booster.
When comparing the product life, the Radian RXT has 10 years while the Rainier has 12 years.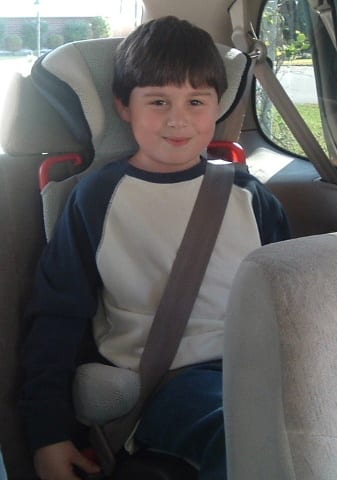 The Radian RXT can fit three across a row because it's trimmer. On the other hand, the Rainier is a tad wider so you might have difficulty fitting the same amount across a row.
Another noticeable difference between the two is their price. The Rainier is pricier and more expensive than the Radian RXT, but it also has more colors and prints available.
Some things that can be changed with the Rainier are its straps and size. You would need to have some time to adjust the straps, and you still need to rethread them too. Since a lot of car seats are becoming no-rethread, hopefully, the Rainier could change to that too. While it's not as important as the straps, the Rainier could also be trimmer so parents could fit three across a row too.
The Diono seats make children tremendously comfortable when riding their seats. Since it has lower sides, it allows them to learn how to climb on their own without having their parents to assist them. This could be useful if the parent is incapable of doing so due to health reasons. They are also safe, and with its long product life, your child can use it for a long time.
DISCLAIMER
(IMPORTANT)
: This information (including all text, images, audio, or other formats on FamilyHype.com) is not intended to be a substitute for informed professional advice, diagnosis, endorsement or treatment. You should not take any action or avoid taking action without consulting a qualified professional. Always seek the advice of your physician or other qualified health provider with any questions about medical conditions. Do not disregard professional medical advice or delay seeking advice or treatment because of something you have read here a FamilyHype.com.