When it comes to choosing your next car seat you want to make sure that you get one that really does offer the best of everything. You want your little one to be safe, after all. So, how do you make sure of that? If you're looking for a Diono car seat you're going to want to take a closer look at our car seat review and everything we have here to help you make that decision a little bit easier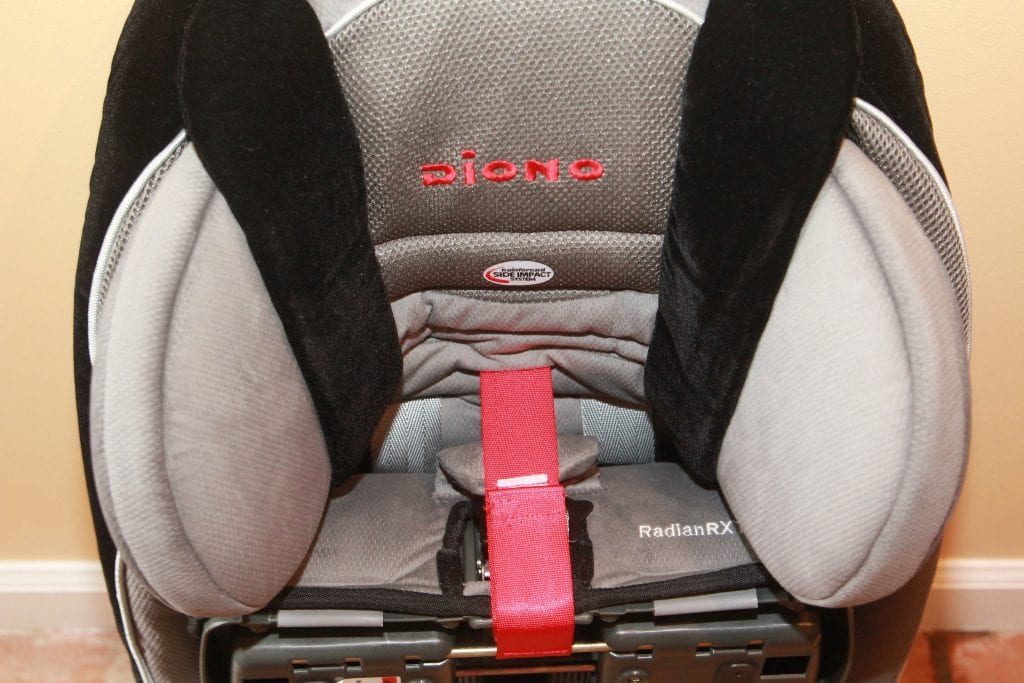 Diono car seats actually have a number of excellent features and some of those are the safety features that you want most for your child. They're very secure and can be used for an extended period of time in the form of a convertible car seat, from the time your child is small until they are ready to start using the regular seat in the car. You can choose from several different carseat models as well, which each offer a range of different features for your child's comfort level.
If you haven't made up your mind yet on what car seat to purchase, you can check the list of the brand's best-selling car seats from Amazon and the customer car seat review and pricing. We highlighted the features of each car seat so you can see if it is what you are looking for. If you continue reading, you will also find comprehensive Diono car seat reviews in the article.
The Radian 3R carseat is good for 10 years of use. It is uniquely crafted to grow with your child as it can adapt to your child's growth from birth to 10 years.
It has a slim fit design that can fit in most vehicles without sacrificing your child's comfort. And for multiple children, you should be able to fit three across with these Diono seats.
You can start with this convertible car seat in the rear facing position, securing it with the rear facing tether. When it's time to turn it around, there is an easy to use angle adjuster for as your child gets older.
It is made from automotive grade high steel strength and high quality fabric. 
This carseat is FAA approved and aircraft certified.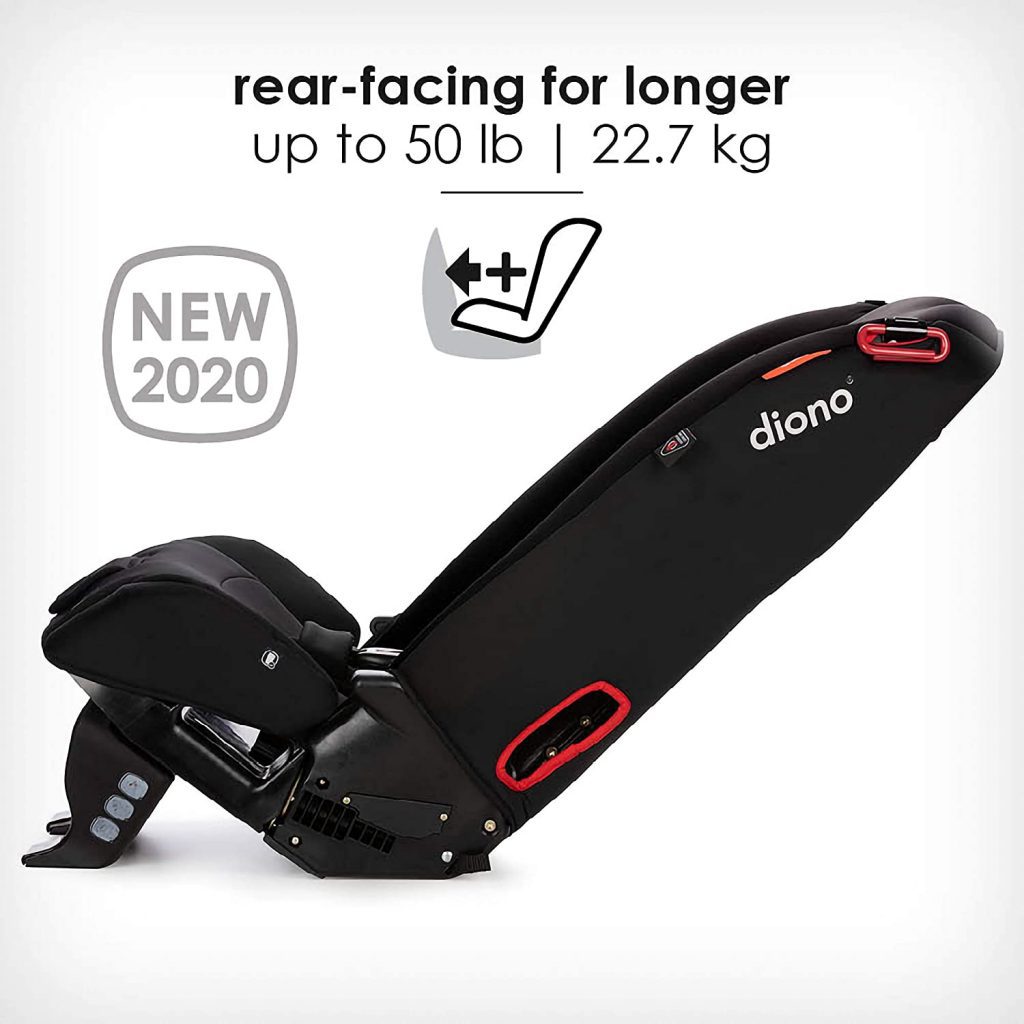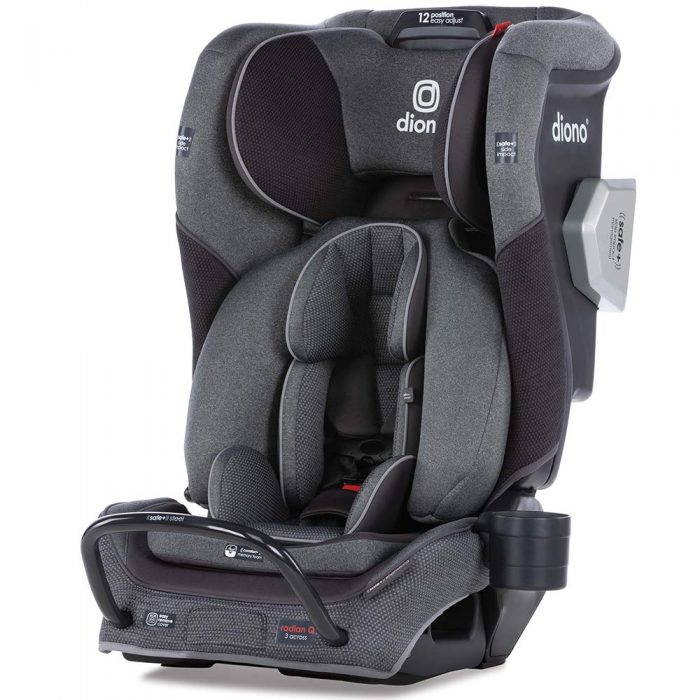 The Radian 3QXT carseat is innovatively designed to ensure safety and comfort for your child from birth till they are 10 years of age. It is also good for 11 years of use.
The Radian 3QXT is also designed for the rear facing position. These convertible car seats have a super easy rear facing installation.
Rear facing children can be well protected with good head support from a 2-in-1 infant insert. 
It is equipped with energy absorbing protection safe+ newborn inserts to keep them in a snug position while travelling.
This carseat is also has an adjustable harness and anti slip harness pads with Safe+steel anti-rebound bar that helps reduce rebound rotation by 50%.
8 layers of side impact protection that redirects energy around to the back of the convertible seats. The layers are made of EPS foam and EPP foam that interlocks.
Can be installed with super easy LATCH technology, or you can use the seat belt installation instructions.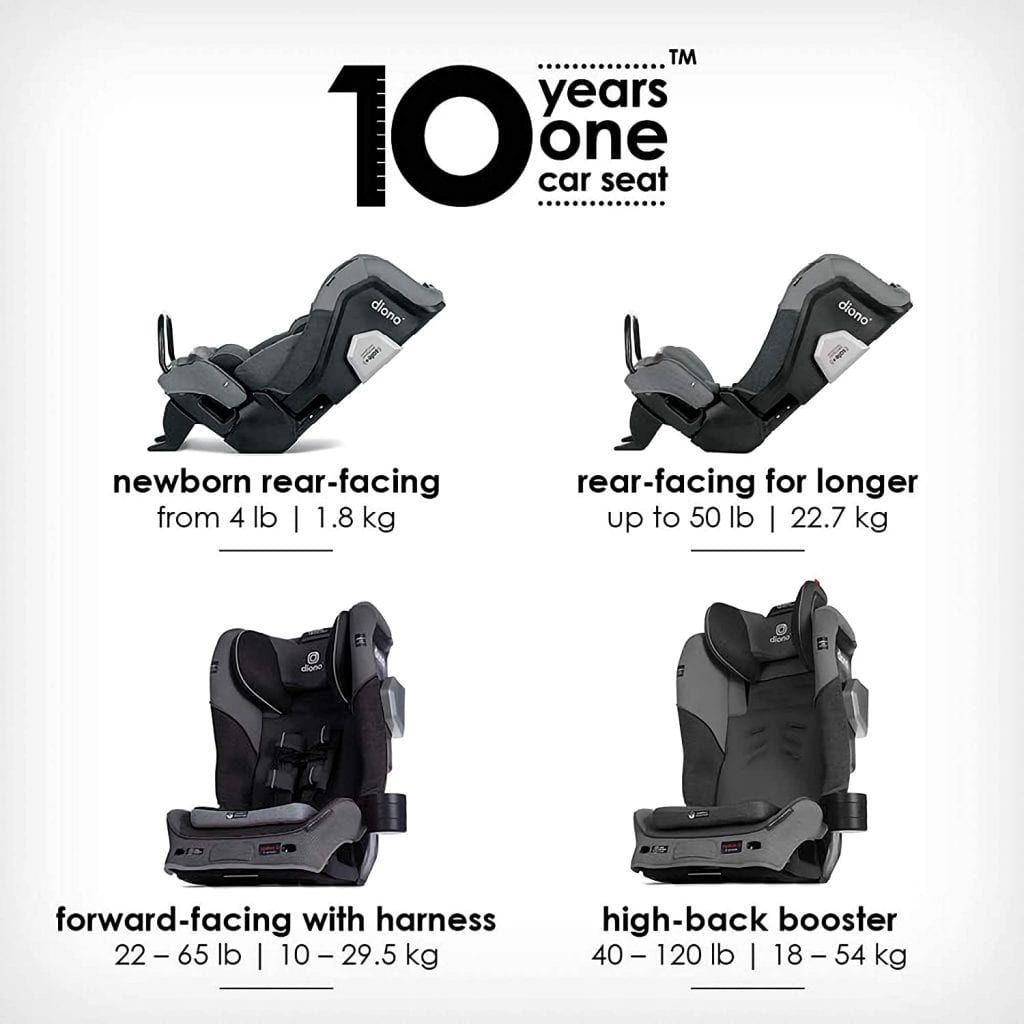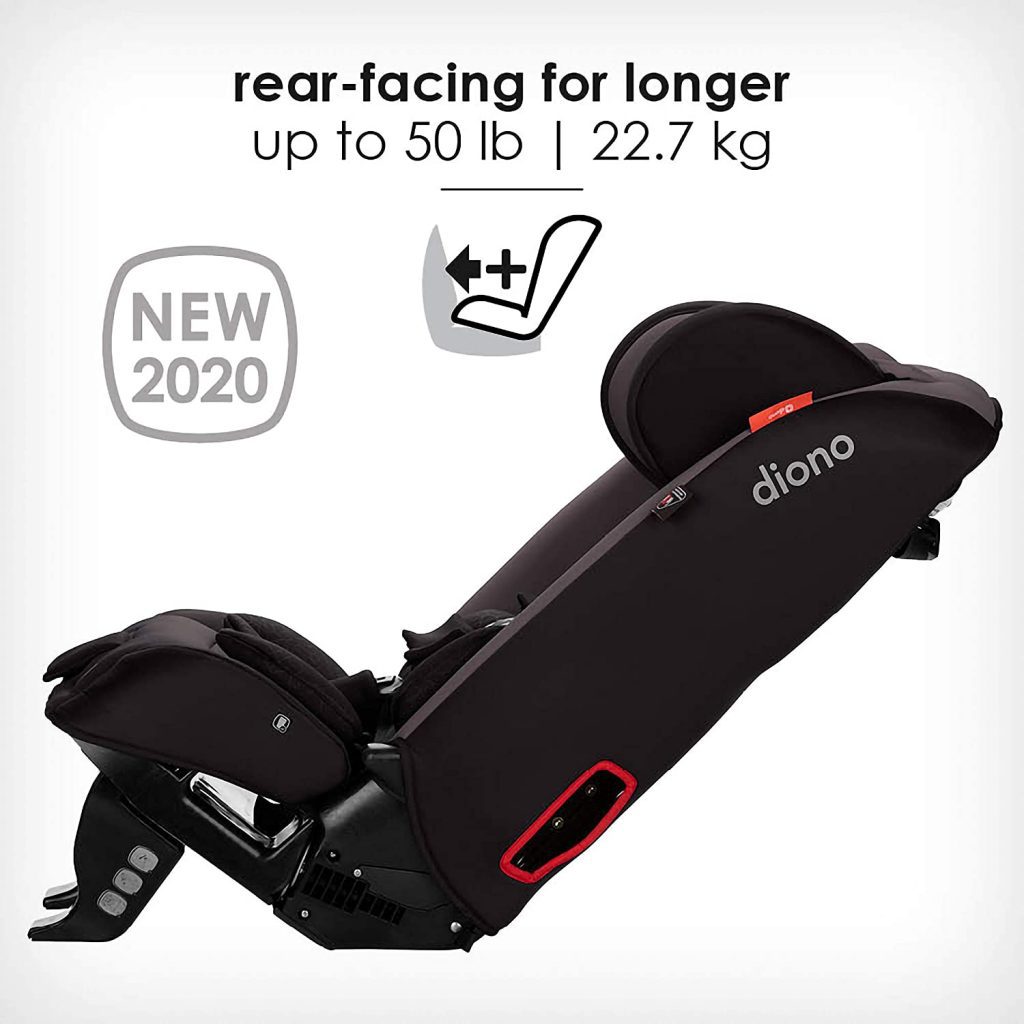 The colorful car seat from Diono is a good investment for your baby as it keeps them happy, safe and protected when travelling.
It is also designed for years of use hence it is worth every penny. Can be used from birth through 10 years of age. 
It has a steel core made from automotive grade high strength steel that keeps your child protected on your journey.
Diono Radian 3RXT carseat comes in many different colors and can be used in a 3 across situation in most vehicles. 
Diono Radian RXT carseat is FAA approved for air travel.
Installation can be done through the LATCH system or by seat belt installation in older vehicles. Seat belt installation is easy to do using the shoulder belt and lap belt portion of the vehicle's seat belt and threading it through the belt path indicated on the side of the convertible car seats.
Diono Radian 3RXT seats are convertible starting from rear facing children all the way through forward facing in a booster seat. There is a top tether that can be used to secure the seat to anchors found in the vehicle.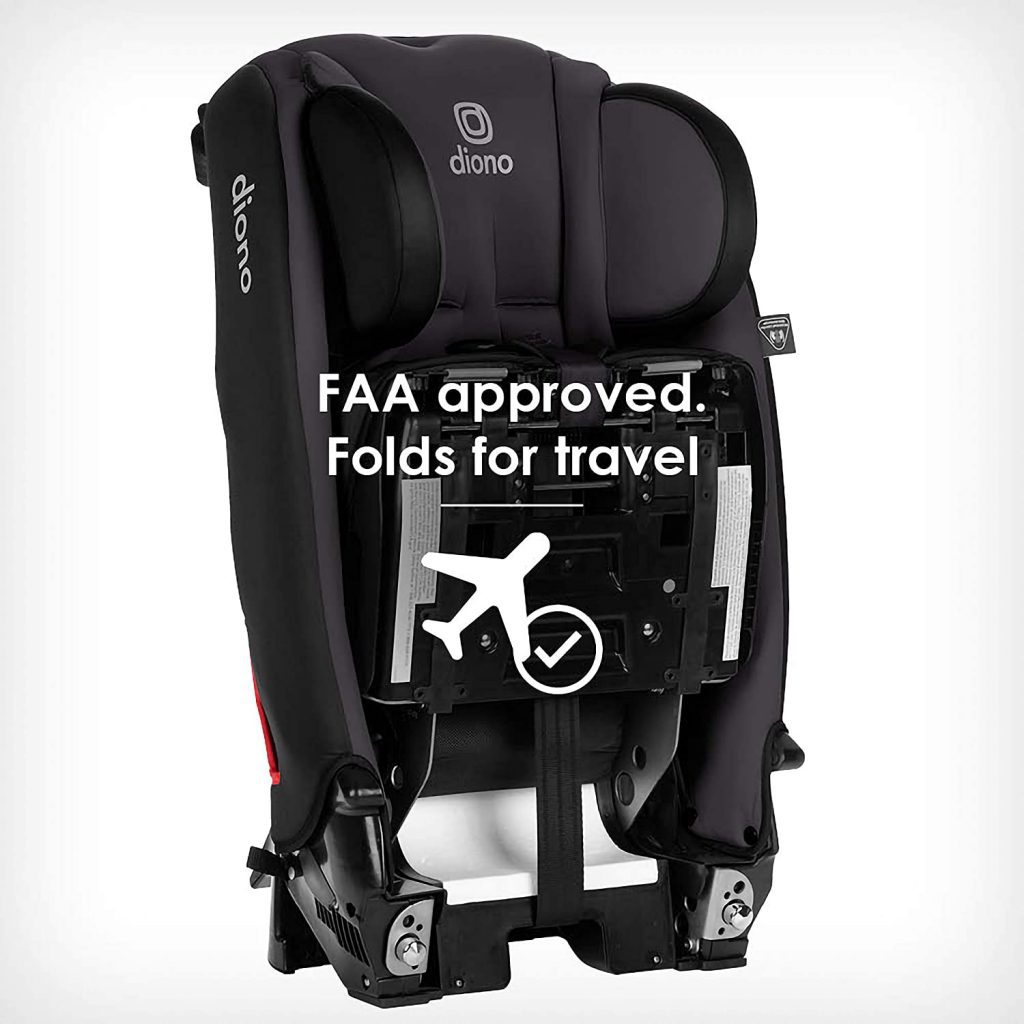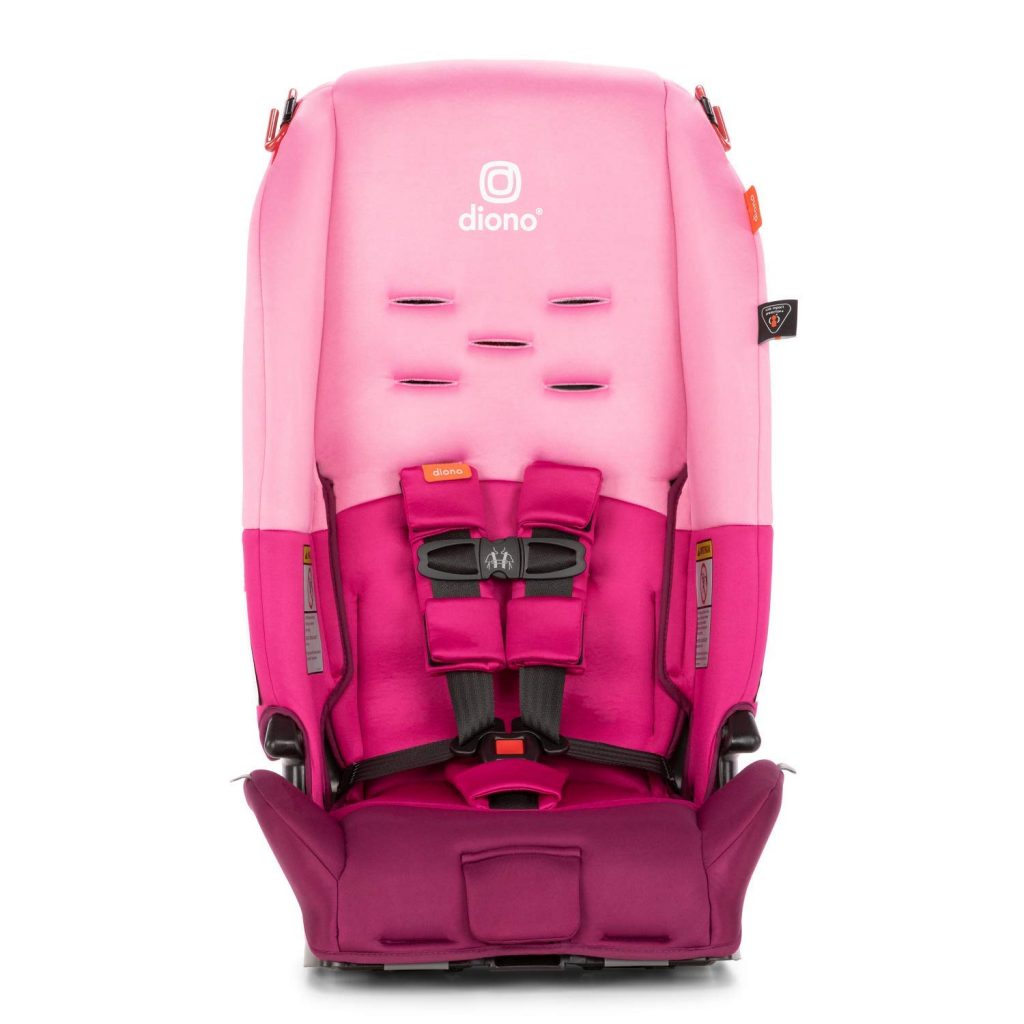 The Radian 3R carseat is colorful, comfortable, and has superior safety features hence it received 5 star rating on Amazon.
It has a steel reinforced frame, super latch installation and Slimfit design for 3 Across.
Between the steel frame, the top tether, and the energy absorbing EPS foam used in the layers of side impact protection in the Diono seats, these are some of the best infant car seats and child car seats with regards to keeping them safe.
Both rear facing installation and forward facing can be done with the lap belt and shoulder belt portion of the vehicle seat belt. This carseat has a seat belt path indicated on the seats for forward facing and rear facing children.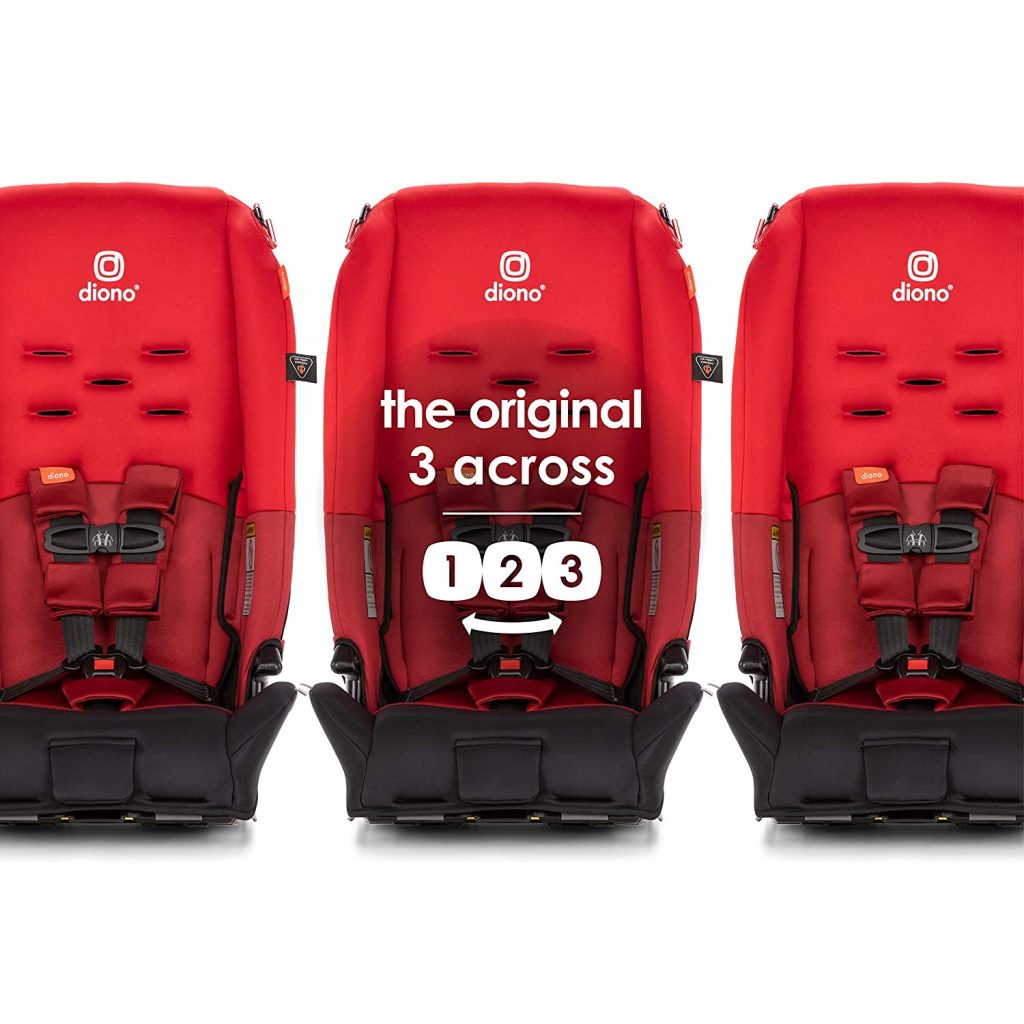 These seats are approved by the FAA for use in flight, as long as they are used in integral harness mode for small children. They are also rated relatively well with the NHTSA, which reviews crash safety data. In both forward and rear facing mode these car seats were given 2 stars, which isn't the best you're going to find but it does prove that they have some good features. 
If you're looking for comfort and a seat that will fit easily into different types of vehicles you'll want to look at these closer. You'll also want to pay attention to the different styles, which are each slightly different. 
When car seats are convertible like these, they will ultimately end up saving you money. Instead of having to buy a separate car seat for rear facing children and then for forward facing toddlers and then children going into booster mode, seats such as the Radian 3RXT will give you all of that in just one purchase. Your child can start by sitting in their comfortable newborn seat LATCHED in safely with the rear facing tether engaged. Once they hit the appropriate measurement requirements, you'll turn the car seat around and reinstall it with the LATCH system or with the lap belt and shoulder belt using the seat belt installation that goes through the indicated belt path. Beyond that even, you'll convert the seat to a booster seat where your kiddo will then use only the shoulder belt and lap belt portion of the vehicle seat belt to secure themselves into the car.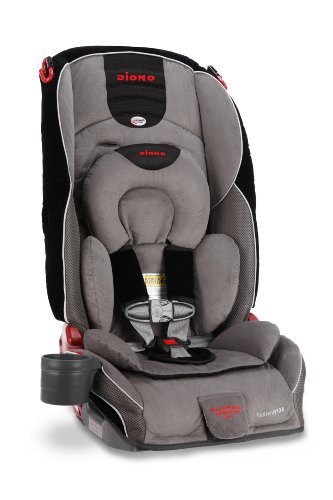 Diono Car Seat Review FAQs
What Is The Best Diono Car Seat?
There are several different Diono car seats out there but the Radian 3R is definitely the top of the heap for a reason based on the car seat review. This car seat is actually an all-in-one, which means it will protect your child from newborn to toddler and beyond. Not to mention the seats are small enough to fit three across in most vehicles. 
There are some features that all of the Diono car seats include which will make parents happy. They are all equipped with a steel frame and energy absorbing EPS foam that helps with the impact in a collision. These all start as infant car seats installed with a rear facing tether and end as booster seats for older children. The car seats all have memory foam in them for the comfort of your children. They can also all be installed with the LATCH vehicle system or by threading the seat belt through the indicated belt path on the seat.
Are Diono Car Seats FAA Approved?
When it comes to families that travel you want to make sure that your car seat is rated to go with you. After all, that's the safest way to transport your little one. Luckily, according to car seat review, all Diono car seats that are outfitted with an integral harness are certified for travel by the FAA. That means you won't need to get a new one to take your little one on a trip. You'll install the car seat in the plane using the seat belt.
What Is The Difference Between The Diono Car Seats?
There are many different things about Diono car seats that make some better than others for certain families or situations. Some of the seats are rated for children of different sizes and ages. Some are designed to grow with your child. Some are also larger seats while others are small enough to fit side-by-side with other car seats. It's going to be up to you to decide which seat fits your child's needs best. Some of them also have more memory foam or more energy absorbing EPS foam for better impact protection.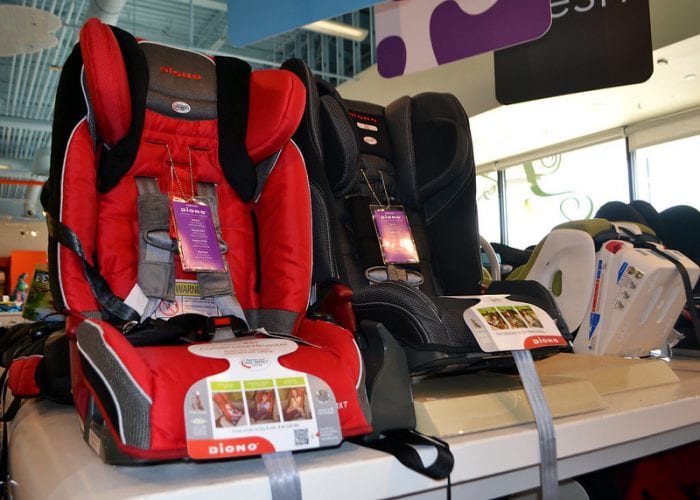 How Long Are Diono Car Seats Good For?
Diono car seats are designed to last 10 years from the date of purchase. Though this will depend slightly on the specific model of car seat and where you buy it from. The harnesses are designed to last for 8 years, which means the booster mode is meant to be used for the remaining 2 years. Once your child needs booster seats, they secure themselves in the car with the vehicle seat belt.  Keep in mind also that the car seat must not be involved in an accident as this would invalidate the expiration date. 
Do Diono Car Seats Recline?
These car seats are designed to recline in order to provide a better fit into different types of vehicles. Some vehicles have different shapes and designs to their seats and in order to get the proper fit these seats can be adjusted to sit firmly. These reclining positions are not intended for recreational use. It's important that convertible car seats recline because infants aren't meant to be in an upright position when they ride like toddlers and older children are. When you change the recline position, remember that you may have to adjust the top tether, as well.
Are Diono Car Seats Good?
Diono car seats are definitely good and provide a number of excellent features for parents and children alike according to the car seat review. These seats have great features including a low profile, extended rear facing ability, and added comforts for your child, such as memory foam padding and other features. They're also very safe seats and have a lifespan of up to 10 years if they are not involved in an accident.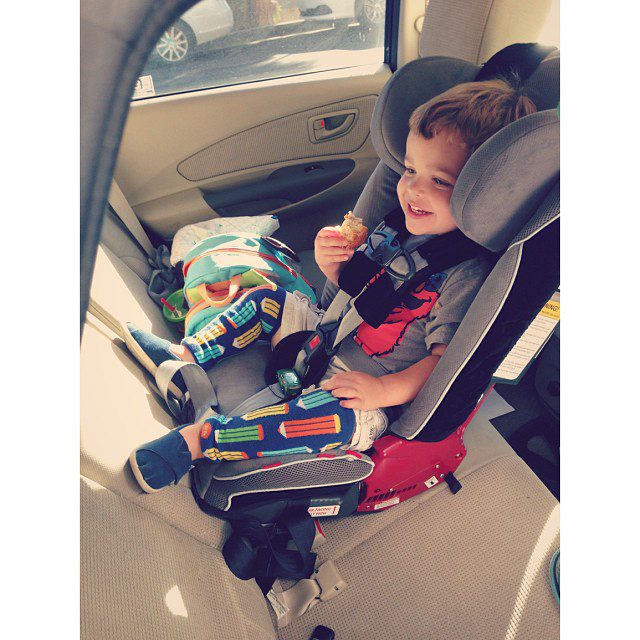 How Many Years Is A Diono Car Seat Good For?
A Diono car seat is good for approximately 10 years before it will expire. This includes an 8 year lifespan on the integral harness and an additional 2 years with the booster seat when your child will be using a seat belt. You could also use the booster itself for a total of 10 years with no problems as long as the seat is not involved in an accident. Keep in mind you may have to replace some things to keep your child comfortable throughout that time span. Memory foam is replaceable, as well as the top tether, and the harnesses.
What Is The Difference Between Diono RXT And 3rxt?
The RXT is actually an older model of the car seat that doesn't have quite as many features to it because it's simply outdated. The 3RXT updates the safety features and the comfort level for your child, making it a great choice for anyone who wants the best. It works for children in three different modes including rear facing, forward facing and booster seat. The Radian 3RXT is the superior cousin of the RXT. The company has updated its design with the Radian 3RXT to make it softer and more comfortable.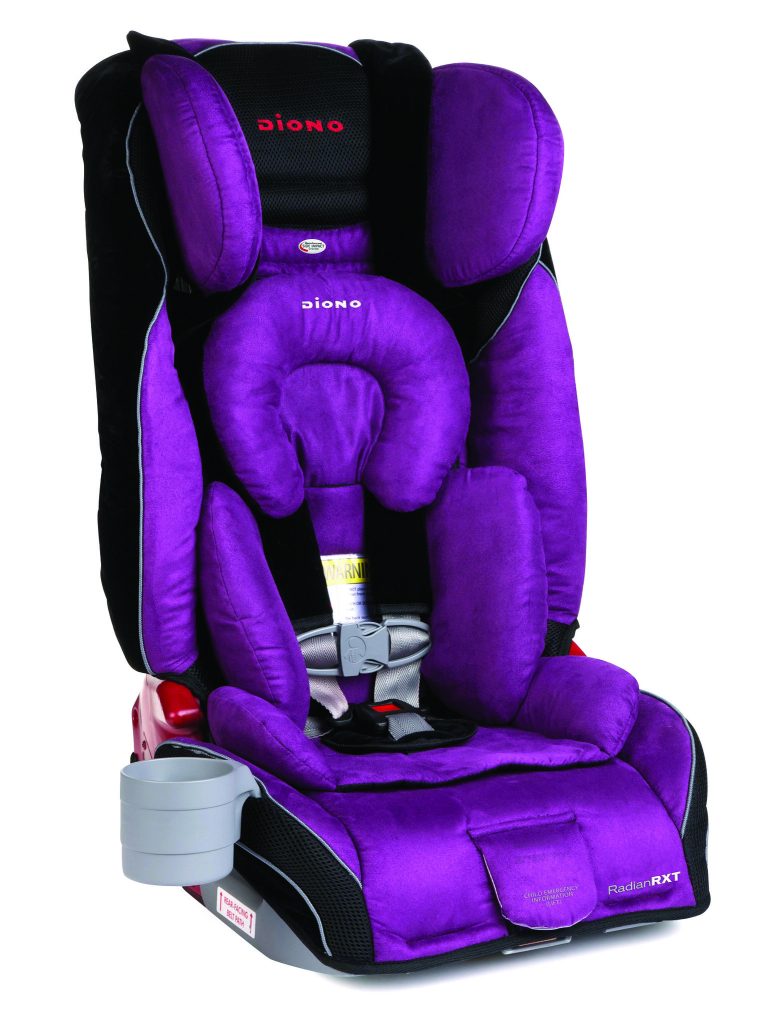 Does Diono Radian Carseat Convert Booster?
The Diono Radian actually does convert to a booster seat, which extends the usability of this seat and makes it even better for your little one. This means that they can keep the same seat for an extended period of time without having to transition out of it. At the time they transition to a booster seat, they will start to use your vehicle's seat belt to secure themselves in the car.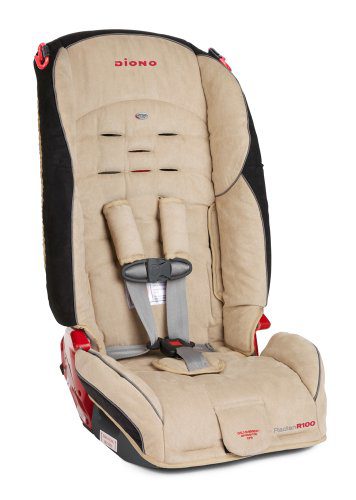 Does The Diono Radian Carseat Recline Forward Facing?
The Diono Radian does recline when forward facing so that it can fit better into the seat of different types of vehicles. Because every vehicle has a slightly different design, the seat can be adjusted to make sure it fits firmly as it is supposed to and will be secure for your child. 
When it comes to choosing a car seat for your little one Diono has some great options. You may find your new favorite car seat among the many different models available. And especially when they can be used for so long without replacement.
What Are The Best Features Of The Diono Car Seats That Set Them Apart?
One of the things that make a Diono car seat unique is it folds flat. Why is this so cool? Because when you're traveling somewhere from the airport, it makes it easy for you to fold and wear for carrying through the airport. This is one of the only brands to make a convertible car seat that folds flat.
For the safety of your child, the steel frame, the top tether, and the aluminum reinforced deep sidewalls will give your child extra protection in the event of an accident. 
And for the comfort of your kiddo, Diono uses memory foam in the seat portion of their car seats. It doesn't matter which version you choose, the 3R, the Radian QXT, or the Radian 3RXT, they all have memory foam padding.
Are Diono Car Seats Hard To Install If Your Car Doesn't Have LATCH Anchors?
No. There are simple instructions for how to install your Diono car seat using the seat belt in your vehicle and threading it through the indicated belt path on the seat. You can use the seat belt and belt path method to install your seat in any position, as well.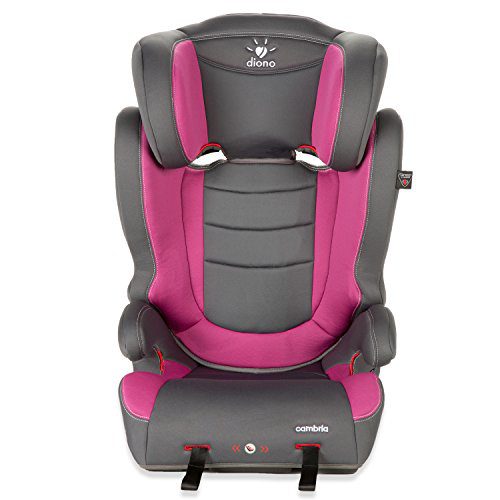 Are Diono Car Seats Heavy?
Because of the steel frame, these car seats can be a little bit heavy. They average around 30 lbs. The steel frame helps to protect your child, though, if you ever get into a car wreck. Having the steel frame and the extra weight could prove to be worth it one day, so it's something to consider.
Now that you have read the Diono car seat review, we hope that you will be able to choose the best carseat for your child.
Disclaimer: FamilyHype.com (Family Hype & FamilyHype) is a participant in the Amazon Services LLC Associates Program, an affiliate advertising program designed to provide a means for sites to earn advertising fees by advertising and linking to Amazon.com.
Last Updated on May 22, 2021 by Marie Miguel
DISCLAIMER
(IMPORTANT)
: This information (including all text, images, audio, or other formats on FamilyHype.com) is not intended to be a substitute for informed professional advice, diagnosis, endorsement or treatment. You should not take any action or avoid taking action without consulting a qualified professional. Always seek the advice of your physician or other qualified health provider with any questions about medical conditions. Do not disregard professional medical advice or delay seeking advice or treatment because of something you have read here a FamilyHype.com.