Traveling to new places are a blast! Add to this the presence of some of your family and friends. Imagine singing songs, eating junk food, and telling countless stories while inside the car. Such a one of a kind experience! Despite the fun this activity brings, it is still essential to take into account everyone's safety – especially that of your baby.
It is imperative to travel by car seats if you have your little one in tow. Hence, you have to look for the best and the safest one so you can be sure that your child is safe no matter what. The Tribute LX is an excellent example of a reliable car seat, and we will be discussing more facts and FAQs about it later in the article. However, to give you more idea of what options you have, we also made a list of the best selling car seats from Amazon, and we included a brief description for each one so you can compare their features.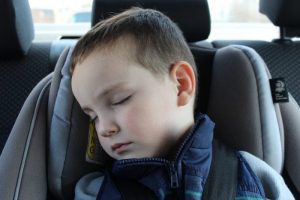 Evenflo And Other Top-Rated Car Seat Brands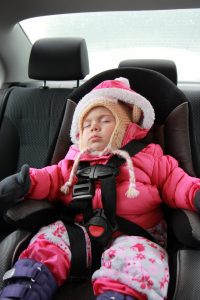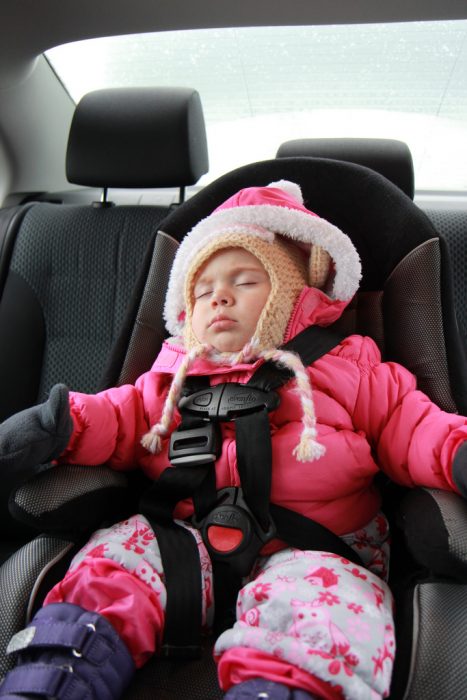 The Triumph Convertible Car Seat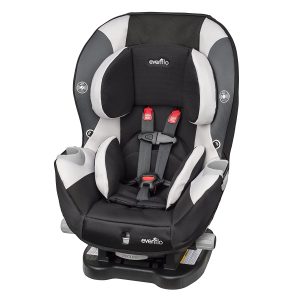 This car seat makes the perfect car seat for parents who are looking for convenience and savings. It comes at an affordable price yet has essential safety features to help keep your child protected while on the road.
It is also includes a multi-position recline, side knobs for quick tightening and easy slides for accurate fit.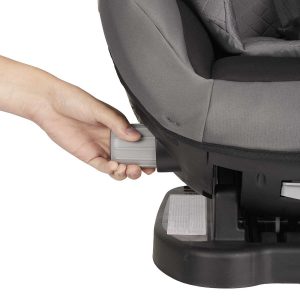 The Tribute 5 Convertible Car Seat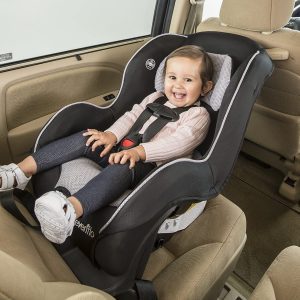 The car seat is made of 100% polyester and durable frame.
As with most Evenflo car seats, this particular car seat has passed applicable Federal Safety Standards and Side Impact Test Standard so you won't have to worry about your little one while travelling.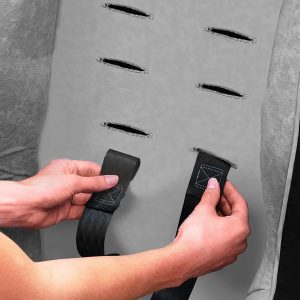 Graco Extend2Fit Convertible Car Seat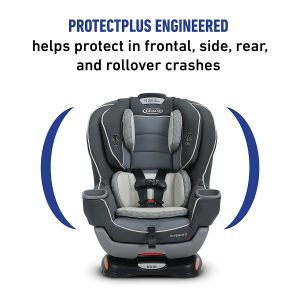 The Extend2Fit can be used two ways and it can hold up to 65 lbs. It gives you a lot of savings because it grows with your little one.
It features a 6 position recline, 10-position headrest and Simply Sage Adjust harness system.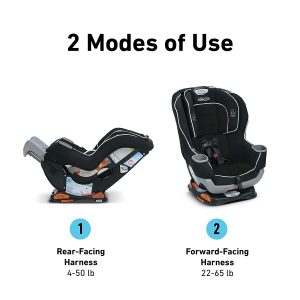 The Sonus Convertible Car Seat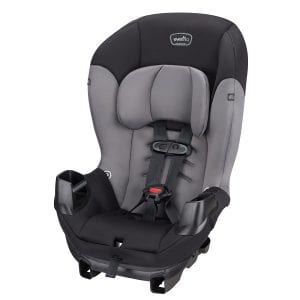 The Sonus convertible car seat is designed with a built-in ventilation system to provide a comfortable traveling experience
It also has 5 shoulder strap positions, machine washable pads, head pillow and two cup holders.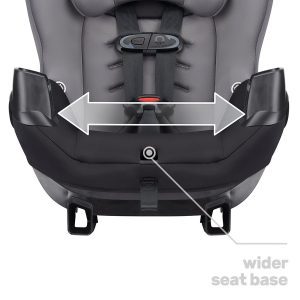 The Importance Of A Convertible Car Seat
More and more accidents are happening every year and children are the usual victims. With this, it is important for parents to make the safety of their babies their top priority. There is no other way to fulfill this than by installing a convertible car seat instead of holding them on your lap.
Convertible car seats are really great because they come with not only a seat belt for later uses, but also a crotch strap and even other means to help you keep your child nice and safe.
Safety Of A Convertible Car Seat
A convertible car seat is usually very safe, with test results and is usually impact tested to help ensure that the child will be safe at any body weight.  Knowing that you can get a convertible car seat that will be impact tested at any body weight is good. These also usually come with harness straps for the kid to use, or a seat belt for when they outgrow the harness straps. They usually come with a safe recline position for you too in order to use.
Travel Systems Of Convertible Car Seats
Convertible car seats are also great for travel systems. Travel systems are great because it can offer a lot of comfort, and with travel systems, you can move the child from one location to another easily.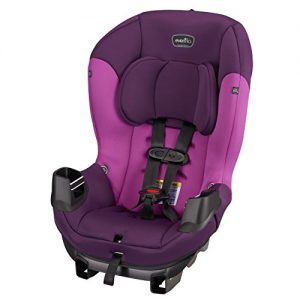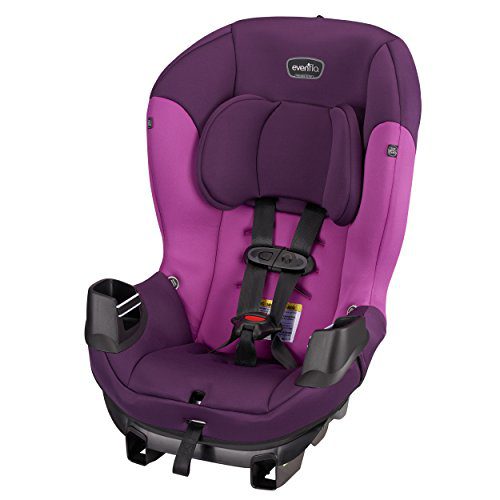 Buying A Convertible Seat
Buying a convertible car seat is difficult. You have many things to consider to be able to purchase the best one. Here's a scoop on what you should keep in mind when making this buy.
You should purchase a convertible car seat that fits the height and weight of your baby. This factor is vital so that your child won't slide just in case of strong impacts.
You should also look for additional features that are friendly to toddlers. One example of this is a cup holder where you can place your baby's milk and water bottles.
You should consider its comfort. Are the cushions soft enough? Does the seat belt have the perfect fit for my baby's body? These are only some of the questions you should ask.
Portability is important when choosing your car seat. In reality, some families have several cars they use. Hence, it is crucial to look for something that can be easily transferred between vehicles.
The best way to find your perfect convertible car seat is through research. Look for a brand online, through reviews and website features, which will suit your requirements.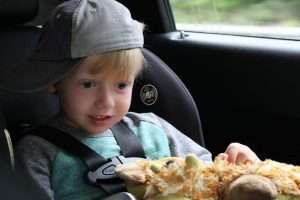 What Is The Evenflo Tribute Convertible Car Seat?
The Tribute LX has been in the market since 2012. Since the release, it has become one of the most popular and bestselling car seats in history.
It offers a combination of ease, comfort, and safety for the children. It is priced at approximately $50 to $65. What's good about this product is that it can accommodate children between the weight of 5 to 40 pounds and those with a height ranging from 19 to 40 inches.
Features Of The Convertible Car Seat
It comes with a variety of different features.  It has a crotch strap for safety and security, and offers not only a rear facing installation, but also a front facing position too.  You simply put this through the seat belt, and from there, once it's put through the belt path, it is secured in either a rear facing position, or a forward facing position. The front facing belt path is very easy too put in, and this is not only one of the most user friendly car seats, but also has a level indicator too. It comes with a recline position ability too, so if you want to put the recline position back, you can.
Weight Range
This car seat comes with a wide variety of weight range. In the front facing position, it can go up to 40 pounds. That means, when it is in the front facing position, it can be used for a long time. Unlike other convertible car seats where the weight limit is much less this front facing car seat has a lot to offer.
Latch System
This is one of the many car seats the brand has to offer, and with a latch system that's easy to use, and very secure, it has safety standards you can rely on. The Latch system is easy to use too, and the safety standards are above the rest.
The harness straps on this are very easy to use.  Just adjust and secure the harness strap, and you're good to go.
Other Best Features
Another thing to talk about the features. This does feature a cup holder the kid can use, and a head pillow. This head pillow can be adjusted too.
There are plenty of product reviews which showcase this product, and that's why it's so good for the one to get. With the different recline position for comfort, this can be a great one for any child.
Car Seat Safety Standards That Rock
This car seat has a lot of important safety ratings.
For starters, it's had plenty of crash test results worth mentioning. This seat has been put to a crash test to see how the vehicle seat would do in a crash test. Due to the nature of this vehicle seat, being almost like a luxury sofa, during the crash test it kept the kid safe and secure. It has a high level of crash test ratings, and if you're worried about whether or not this seat will fail a crash test, it will not.  This is definitely crash test safe, and if you are worried, you can look at the crash test results. You can be assured when you have it either in the front facing or rear facing position, or even in a different recline position, the crash test results will definitely matter.
Test Results
You also can look at other test results.  The test results for this show that it's a car seat you can rely on, with a variety of test results to look at.  It has been tested for different body weight. It has been tested for infant body weight, but also for older kid body weight.
Impact Tested Nature
The impact tested nature of  this is definitely good. Having a seat that's impact tested is good, because in the event of a car crash, this impact tested vehicle seat will last, and one that's impact tested usually has a higher safety rating than others which are not impact tested.
This is a vehicle seat with harness straps that will secure the kid.  Just put the harness straps on, and your child will be good to go, and so long as you use the seat properly and secure the harness straps, the child will be safe.
Good For Planes Too
While flying may not be on your radar, an airplane seat is something to consider. Choosing an airplane seat can be hard, because you may want to use your own seat as an airplane seat, or something else.
To save money, you can use this as an airplane seat. Just strap it in and go! With this airplane seat, you'll be able to take your child on planes simply, and easily. This airplane seat is easy to pack, and checking in this airplane seat is pretty simple.
If you're using this with travel systems, it makes using this as an airplane seat even easier because you can take the stroller off, and then just use the airplane seat in the plane!
Unique Features
If you are in search for the best car seat, this convertible is perfect for you. It offers a variety of features that you cannot find in other convertible seats. Here are some of its unique features: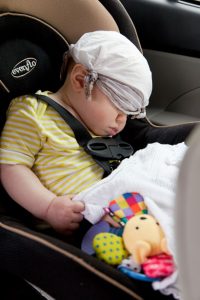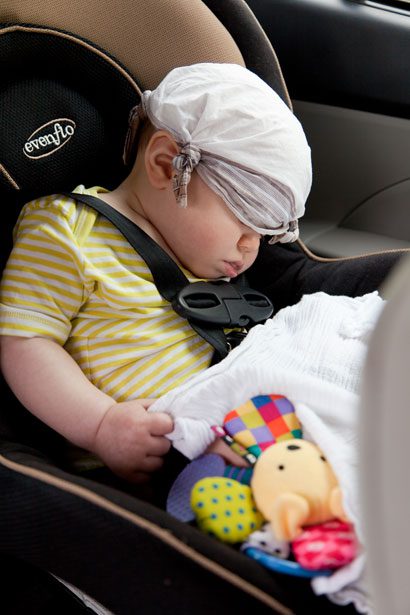 Its best offering is its two modes of harness use. You can use the seat while it is rear-facing or forward-facing. The rear-facing mode is tailored for infants with a weight of 5 to 30 pounds while the forward-facing mode is recommended for children at a weight range of 22 to 40 pounds.
The convertible car seat also comes with two crotch buckle positions and a 5-point harness that gives way for the growth of your child. If this feature is not present, it will be harder to fit the child into the seat.
If you are afraid that Evenflo Tribute car seats can survive the impact, worry not. Unlike other car seats, it has already passed various legitimate impact tests and federal crash tests. The positive results show how much it can protect your child from unwanted accidents.
This car seat is also easier to install and use than other brands. This seat comes with a lightweight design which makes it simpler and faster to transfer between cars. Aside from this, a LATCH installation is also present to help you quickly remove and install it.
The convertible car seat Saturn is also famous for its energy absorbent foam liner. Parents prefer buying this since this allows the comfortability of the child during travel.
Because of the seat's small size, one can easily fit two to three car seats in the back seat. This means you have more children safely riding your vehicle.
What sets the car seat apart is its removable cup holder feature. This way, your child's drink won't spill while on the road, and they can easily access their cups during long adventures.
What The Online Reviews Say
Many online reviews also say many good things about this car seat. A parent posted how Tribute LX Convertible car seat made her life a little bit easier. Her work requires a lot of traveling. With this, she makes sure to bring her son with her. Because of the lightness of the car seat, she does not have to carry a "luxury sofa" compared to other parents.
One of the dads in a baby forum also shared how he and his daughter had a horrible crash to the point where the car flipped over. According to him, the accident only left some red marks from the straps, but aside from that, the car seat saved her life!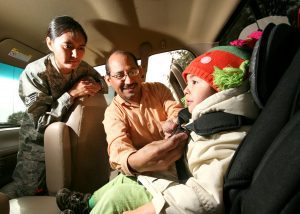 Alternative Car Seats
There are alternatives to this seat.
First you have the Graco SureRide DLX. The Evenflo SureRide DLX has TrueShield technology and offers great side impact protection. The SureRide DLX can also be used with Travel Systems
You have the Triumph, which is a more convertible car seat. The Triumph has a weight limit of 65 pounds.
Then you have the Cosco Scenera. The Cosco Scenera is a cheaper car seat, but it can be used as an airplane seat. Some parents like the Cosco Scenera as an airplane seat because it's simple and effective, and it's a good airplane seat too.
The Tribute car seat has all the basic features of a good car seat with some amazing upgrades. So what are you waiting for? Buy this best option for a reasonable price!
Frequently Asked Questions (FAQs)
Does Evenflo Tribute recline?
It has a reclining stand, which means that you should be able to change the angle of its back support. However, not all vehicles allow the car seat to be fully reclined due to how their seats are made.
Is It FAA approved?
Yes, the Evenflo Tribute is approved to be used even in aircraft. It also helps that this car seat does not weigh much so that you can carry it in and out of the plane quickly.
Are Evenflo car seats safe?
The car seats have passed the test for head-on collisions. However, some models may not keep your child safe during side-impact accidents.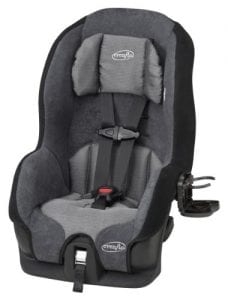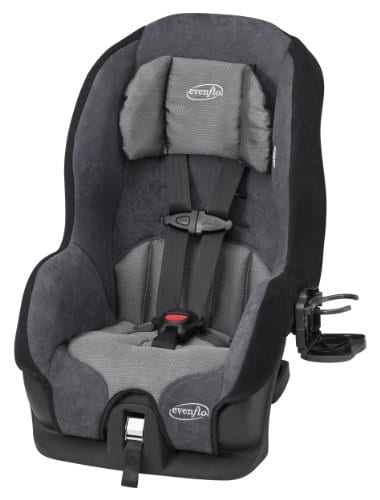 How do you recline this convertible car seat?
The recline depends on how you install the convertible car seat. Evenflo Triumph, to be specific, seems already reclined when you put it in rear-facing mode. If that's not enough, you can push it back while squeezing the reclining handle at the front.
What is the safest convertible car seat?
The safest convertible car seat not only has well-padded back and sides but also has a durable shell. Anything with fewer features than that may not be considered as safe.
Last Updated on April 26, 2023 by Inma Barquero
DISCLAIMER
(IMPORTANT)
: This information (including all text, images, audio, or other formats on FamilyHype.com) is not intended to be a substitute for informed professional advice, diagnosis, endorsement or treatment. You should not take any action or avoid taking action without consulting a qualified professional. Always seek the advice of your physician or other qualified health provider with any questions about medical conditions. Do not disregard professional medical advice or delay seeking advice or treatment because of something you have read here a FamilyHype.com.