They grow so fast. You no longer have an infant in the house, but instead, a toddler. Chances are, they're not crawling around on the carpet anymore. They're likely zooming around the house on unsteady legs and wobbly feet by this time. So now is the time to get your baby shoes.
Let's find out when you should be buying shoes and what factors to consider when picking out the best shoes for new walkers.
When To Buy Shoes
Some parents jump at the opportunity to buy shoes for their baby before they've even arrived. After all, who can resist those cute, tiny baby shoes? However, experts advise that you wait until your kids have got the hang of walking. It will give their feet time to grow as they're still learning to take their first strides. Once your little one can walk unaided, that's when you should be getting shoes for them.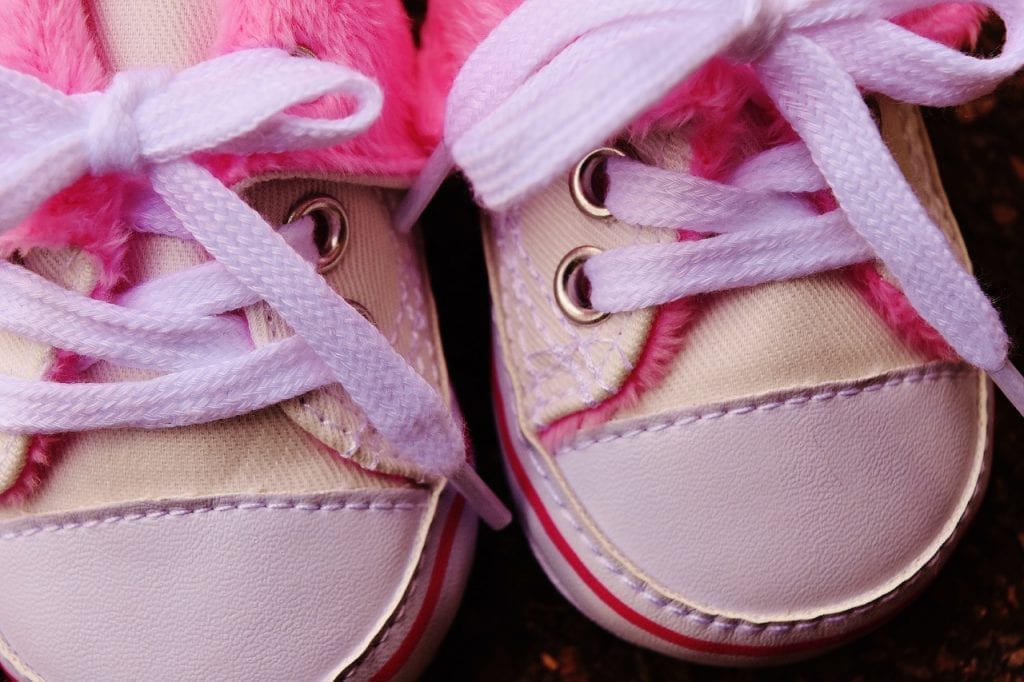 For some of you, you might have wooden floors or tiles at home. This type of flooring may be too cold for your baby's feet, and you might want some extra protection for their feet while they're still learning to walk. Socks will be too slippery and dangerous. Regular shoes may inhibit the growth of their feet. Instead, look for pre-walking shoes. These are specialized shoes for babies learning to walk.
How Often To Buy Shoes
Having kids was never going to be cheap. Although adults have pairs that go years back, kids' feet grow pretty quickly. That means they'll be outgrowing their favorite pair of shoes, possibly in a matter of months.
For you to know when it's time to go looking for new shoes to help baby walk, doctors recommend measuring your child's feet quarterly. You should also buy a new pair when you see that their old shoes are starting to be worn out.
Determining Size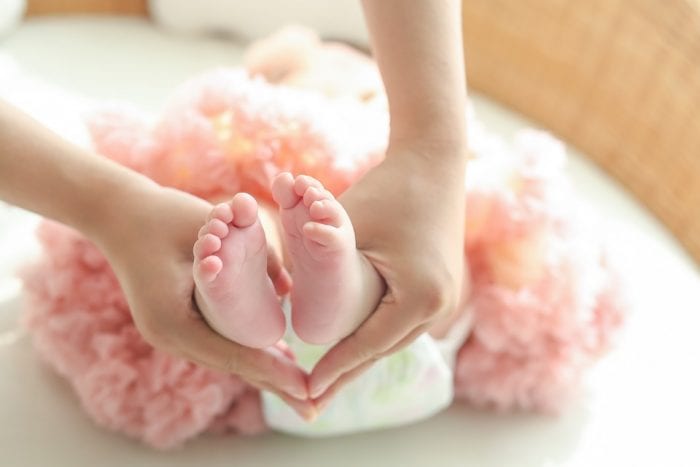 Now that you know when your tots should be rocking shoes, let's talk about size. Sizing is one of the most crucial factors when it comes to picking shoes (read more helpful guides here: https://www.fatherly.com/gear/toddler-shoes/). You may think it's as simple as taking a tape measure to determine your child's size yourself. Don't even get us started on tracing feet on paper.
Again, getting the right size is very important. Knowing the correct size ensures that you get the best toddler shoes. Pairs that are too small spell discomfort for your toddler, and they're likely to outgrow them before you've made your money's worth. Get shoes that are too big, and you risk your kid tripping around in them.
When you're on the lookout for the best toddler shoes, it's best to get them professionally fitted. They'll know what's right for your kid as they consider several factors. The professional will also measure each foot individually. As babies grow, there may be a significant difference between the sizes of each foot. Go for the larger size when buying baby first walking shoes.
When it comes to size, leave space for your toddler's feet to grow. One thing to consider is that there should be some space in the toe box (between the end of the shoe and your child's feet). It should be about the width of your pinky.
The width of your baby's feet is also necessary. Some kids will have wider feet than others, and not all shoe brands will have sizes for that. Certain brands will specialize in toddler shoes for wide feet. It will also need to be measured quarterly as the best shoes for toddlers with wide feet will change as your children grow.
Another thing to remember is to bring socks. You'll want to see how the shoes will fit with those on.
Materials To Look For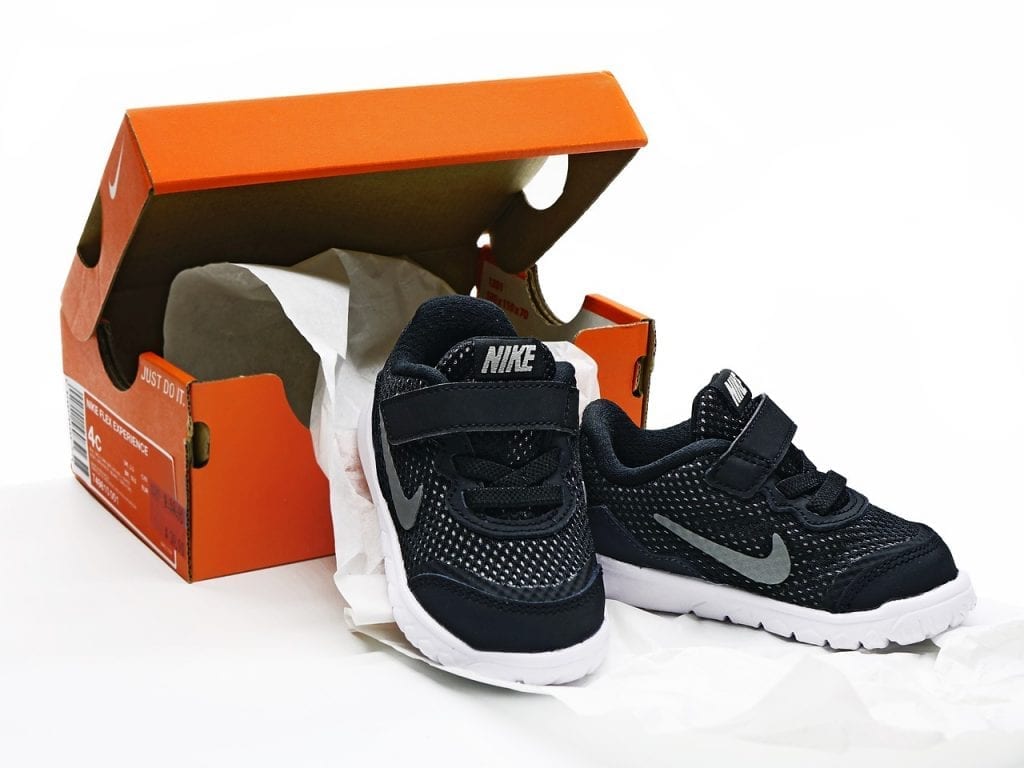 The shoes' material is also an important consideration. You want the type of fabric or material to be breathable and soft. The best baby shoes are often made out of leather or suede. Both have the added advantage of being flexible. Shoes that are too stiff will hinder the development of your toddler's feet. It is important to consider this when you are looking for the best toddler shoes to guarantee the ultimate experience for your kid.
The Importance Of Style
As adults, we may tend to sacrifice comfort for fashion at times. Some of us buy into the latest trends without really considering if the shoes are practical. However, this is not something we should do when it comes to our kids. As much as we'd like to see tiny Chuck Taylors on our kids' feet, they're not always the smartest choice.
The best toddler shoes are those that are practical. Those with padded ankles will help protect and support your kids' feet as they learn to walk and run. It's also essential to find a pair of shoes with adjustable fastenings. The best first shoes for baby walking will often come with Velcro straps for quick adjustments.
Also, look into the sole. It should be flexible, lightweight, and provide excellent traction for all that physical activity.
Of course, that isn't to say that you have to go for ugly shoes. There are thousands of brands that offer toddler shoes. You'll be sure to find one that suits both your taste and that of your child's. When looking for the best toddler shoes, it is important to prioritize comfort over style.
Best Toddler Shoes Summary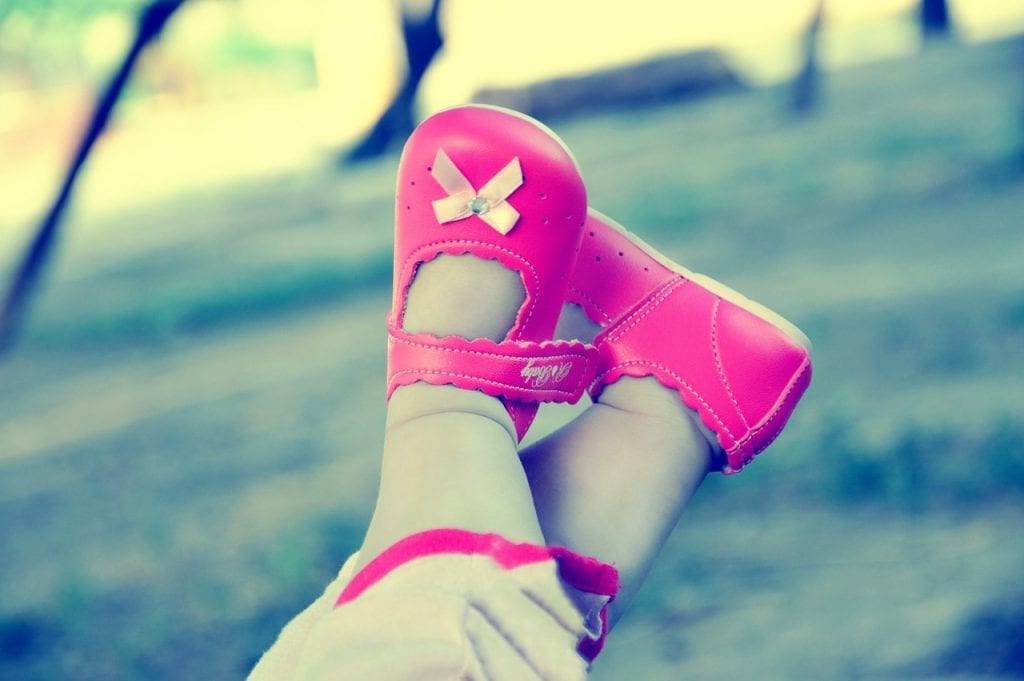 To sum it all up, how does one determine the best toddler shoes for your kids? It all depends on finding the right size, material, and style. While it's great to go on a referral from your friends, they may not always be the right shoe for your baby. Pay attention to what your baby needs.
Walking shoes for babies that are learning to walk will differ between each child. It may take some trial and error. As long we're attentive and observant of how our toddlers are walking in their shoes, they're sure to go places with their new kicks.
FAQs On Best Toddler Shoes
No, toddlers do not need Clark Shoes. Shoes of the correct size and with proper and adequate support will do the trick! Also, take note of the protection your baby needs against sharp things, water, and other things that may harm their little feet. 
What are the best shoes for a toddler?
Ikiki Squeaky Shoes for Toddlers in Dr. Owlivia Hoot ranks the best shoes for your little one! Aside from its fun design, the squeaky sounds it produces will motivate your child to practice walking. 
Are soft-soled shoes better for toddlers?
In terms of growth, soft-soled shoes are ideal compared with hard-soled ones. They are more natural and more comfortable to walk in. Soft-soled shoes also prevent injury during your kid's practice in walking. 
When Should toddlers start wearing hard-soled shoes?
Hard soled shoes are recommended for 15-month-old babies and beyond. These shoes are for toddlers with quite high motor skills in terms of walking and even running. 
Last Updated on June 5, 2021 by Marie Miguel
DISCLAIMER
(IMPORTANT)
: This information (including all text, images, audio, or other formats on FamilyHype.com) is not intended to be a substitute for informed professional advice, diagnosis, endorsement or treatment. You should not take any action or avoid taking action without consulting a qualified professional. Always seek the advice of your physician or other qualified health provider with any questions about medical conditions. Do not disregard professional medical advice or delay seeking advice or treatment because of something you have read here a FamilyHype.com.