Choosing an infant mattress can be more complicated than it sounds. It may look like a simple task, but with the many options available, getting the right foam crib mattress that offers proper support can be arduous, especially if you have no idea what to look for in an infant mattress.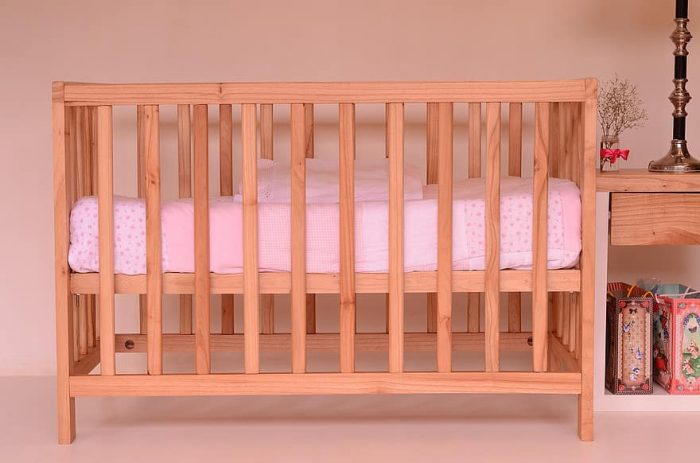 Your little one will spend a lot of time in the crib with crib rails, and having an excellent mattress to pair it with is crucial. To help you, we did a comprehensive review of the Colgate Eco Classica III and compared it with other leading brands to see which one will work best for your baby. Further in the article, you will also find essential information that will guide you to choose the best infant and toddler years mattress, so keep on reading.
What Makes This Crib Mattress Superior To Other Brands?
If you ask around, many people will probably recommend that you buy a Colgate mattress because it is known to take pride in the eco-friendlier baby essentials that it manufactures. Their standard size American cribs are known for their quality and sustainability, which gives it an advantage over other brands.
What You Need To Know About This Crib Mattress
One of the in-demand Colgate mattresses in the market today is the Colgate Eco Classica III. Colgate Mattress, the Crib Mattress Specialist®, produces the Eco Classica. It is a family-owned and operated business dedicated to baby's safety since 1955. The infant bed is made of CertiPUR-US safe foam. It is also Greenguard Gold certified and guarantees a cozy environment for your little one that is free of harmful air emissions.
The Colgate Eco Classica III is a remarkable and eco-friendlier crib mattress that has gained popularity among parents seeking a safe and sustainable sleeping environment for their infants. Designed with the utmost attention to detail, the mattress offers both comfort and support, making it an ideal choice for infants. The Eco Classica III features a firmness level that is specifically tailored for infants, ensuring optimal spinal alignment and proper development. Its infant support system guarantees a cozy and secure sleep surface, promoting a healthy and uninterrupted rest.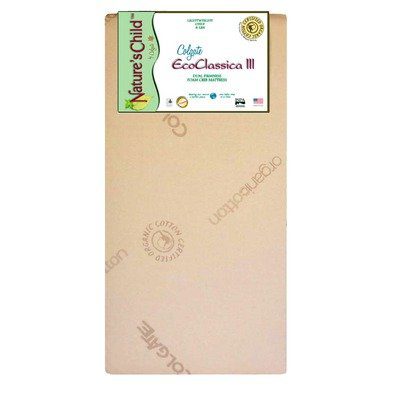 What Are The Materials Used To Create This Mattress?
The Colgate mattress's outside cover is made of a breathable organic cotton cover layer to ensure that the baby remains comfortable in hot weather. This certified organic cotton cover is also created with durable topside waterproofing to prevent the inner layer from getting damp from sweat or unwanted spills.
Inside the Colgate mattress, you will find a layered system that helps provide maximum support for the infant's and toddler's back and spine, ensuring the baby's safety. It provides the maximum comfort toddlers prefer. Furthermore, they utilized thick plant-based oil eco-foam crib mattresses. These sustainable plant oils promote a soft yet secure sleeping surface.
How Does It Stand Out From The Rest Materials Wise?
As it aims to be eco-friendlier, it did not use petroleum-based oils and fire retardant chemicals such as Chlorinated Tris, Penta-BDE, and TCEP, which are known to increase the risk of cancer. The Colgate mattress stayed true to its goal and strived to create non-toxic, safe, and eco-friendlier foam mattresses wrapped inside a certified organic cotton cover for consumers.
Is It Firm Or Soft?
At first glance, the Colgate mattress may look very firm, but that is precisely how they designed it to prevent SIDS or Sudden Infant Syndrome. The Eco Classica III dual firmness foam mattress safeguards your child when they sleep while promoting muscle development simultaneously.
It is essential to know that the mattress is double-sided and has inverted seams. Hence, when the infant turns one, you can flip the bed to reveal the softer side, but keeping them on the firm side is safer until then. You can also use this eco-friendlier foam crib mattress with an organic cotton cover for toddler beds. This foam is made with sustainable plant oils. The dual firmness foam mattress is very versatile.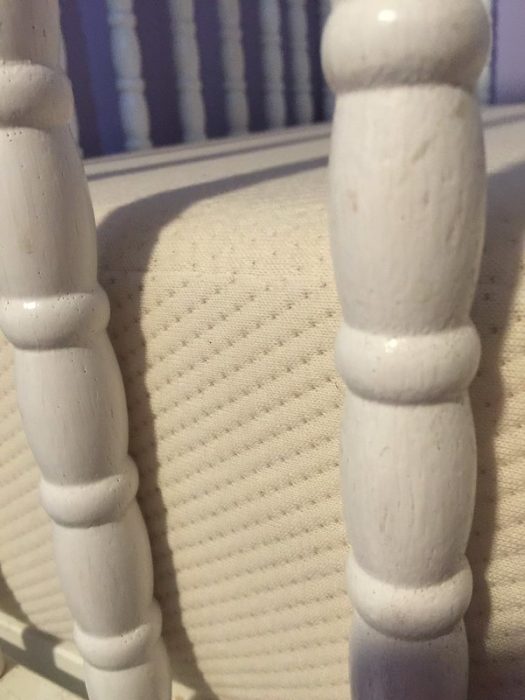 How Much Does It Cost?
Given its eco-friendlier materials (including sustainable plant oils), it can be more expensive than low-cost regular mattresses, and you can consider it mid-range in terms of pricing.
However, within its category as a semi-natural mattress, it is safe to say that the Colgate Eco Classica III crib mattress is more affordable than its contemporaries.
With its dual firmness foam crib mattress wrapped in a certified organic cotton cover, you get the best of both worlds. The top layer is made up of softer foam that provides a gentle, cradling support for your baby. The bottom layer is firmer, so it can provide proper support and comfort parents and toddlers prefer in a toddler mattress.
Is It Worth It To Buy?
In terms of longevity, the Classica III cribs with inverted seams ensure mattress durability. The dual firmness foam crib mattress has a square corner design, making it a standard-size bed that will fit most cribs and standard toddler beds. Your kids can use this from the infant and toddler years.
It is a safe option for babies because it offers proper support; you can expect better quality from it. Therefore, it can be an excellent infant and toddler bed mattress with an organic cotton cover that is worth every penny.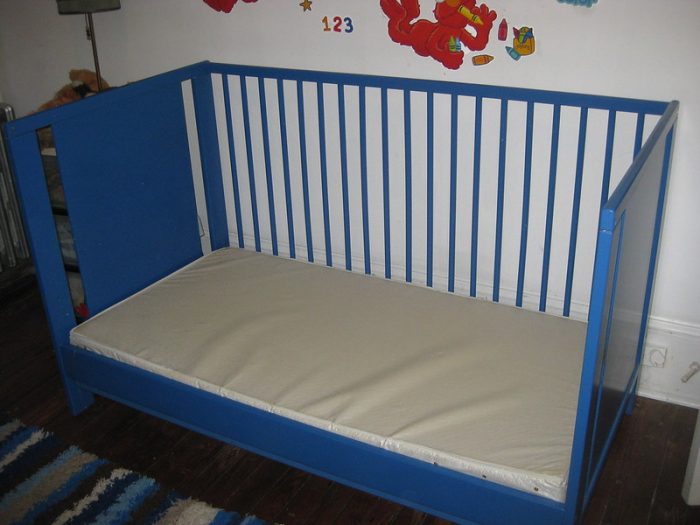 What Are The Alternatives To This Baby Mattress?
To help you discover more options, we made a list of the best mattresses comparable to the Colgate mattress. These sturdy mattresses have similar features and benefits as the Colgate mattresses. They will last from the infant and toddler years to the preschool years because of their mattress durability.
Little Dream Dual-Sided Crib Mattress From Moonlight Slumber
Its selling point is its affordable price and easy-to-clean mattress cover wrapped in a certified organic cotton cover. Similar to the Colgate mattress, it is dual-sided and mite and bedbug-resistant. You can buy it online if it is not available in stores in your location.
Newton Baby Crib Mattress
The German-made mattress has a zipper cover that allows easy cleaning. It also features a breath-thru technology that improves airflow and prevents CO2 rebreathing when the baby rolls over unexpectedly. They used a toxin-free and 100% recyclable food-grade polymer to make the foam with an organic cotton cover.
Because of its mattress durability and inverted seams can provide your child with a comfortable sleeping experience from the infant and toddler years to the preschool years. It has received positive reviews online, and it was one of the favorite mattresses of parents worldwide.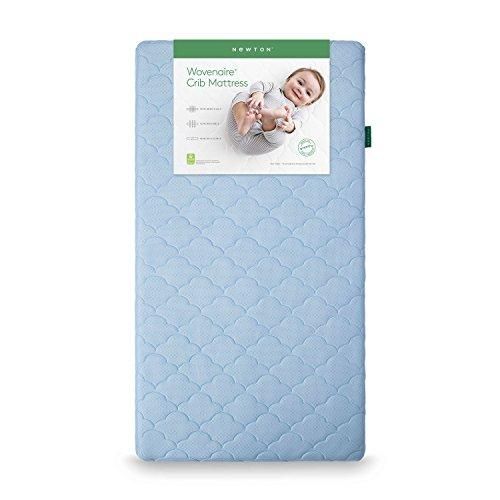 Naturepedic Organic Crib Mattress
Just like the Colgate Mattress, it is also Green Guard Certified. It is made from certified organic cotton cover and has superb quality materials, which justifies its high price point. It is sturdy that your child can use it from the infant and toddler years to the preschool years.
It is also easy to clean and maintain, which makes it an ideal choice for parents who want a quality infant and, eventually, best mattress for toddlers that will last for years.
Delta Children Twinkle Stars Mattress
It comes at a very reasonable price yet feels like a high-end mattress. According to reviews, it is well made and has less chemical smell when taken out of the package. Its foam, with its organic cotton cover, is also firm but amazingly comfortable and safe for the baby.
Sealy Baby Posturepedic Crown Jewel Luxury Firm Infant Mattress
There are three reasons why parents like it. First, it has a waterproof cover. Second, it is tear-proof, and third, it is multi-layered. Hence it protects the baby from dust and mildew that causes allergies.
It also has a steel border and smart coil system to ensure mattress durability and helps prevent the bed from sagging quickly.
Dream On Me Spring Coil Portable Mattress
If you want to spend less than 100 dollars on the mattress, the spring-coil mattress from Dream On Me is the best option. It has an anti-sagging in-the-middle syndrome design because of its mattress durability, and with proper care, it can last until your baby is ready for a bigger foam crib mattress or a toddler mattress.
Tips For Choosing The Right Infant Mattress
Opt for a firm foam crib mattress because it helps promotes safe sleep and reduces the risk of SIDS.
Do not settle for one option. Always compare to make sure that you get the best value for your money.
Measure your crib to get the right size mattress. The right mattress should fit perfectly to prevent suffocation or injury brought by too small or too large beds.
Always look for eco-friendlier foam mattresses (made with sustainable plant oils) that are safety certified and do not use fire retardant chemicals that are harmful to people.
Water-resistant mattresses, like Colgate mattresses, are good options because they tend to last longer.
Choose based on price, features, materials, and mattress durability. It will always be the quality that will determine if it is worth it, not the brand.
What Is The Difference Between Colgate Eco Classica III And Naturepedic?
Are Colgate Crib Mattresses Safe?
Is A Foam Mattress Safe For Babies?
Is It OK For Baby To Sleep On Soft Mattress?
Where Are Colgate Mattresses Made?
Why Can't Babies Sleep On Foam Mattress?
What Is The Lifespan Of A Crib Mattress?
When Can I Flip My Colgate Baby Mattress?
Can A 3 Year Old Sleep On A Memory Foam Mattress?
Should Kids Sleep On Foam?
What Is The Best Sleeping Surface For Baby?
Why Do Babies Need To Lie Flat?
Last Updated on April 27, 2023 by Rejie Salazar
DISCLAIMER
(IMPORTANT)
: This information (including all text, images, audio, or other formats on FamilyHype.com) is not intended to be a substitute for informed professional advice, diagnosis, endorsement or treatment. You should not take any action or avoid taking action without consulting a qualified professional. Always seek the advice of your physician or other qualified health provider with any questions about medical conditions. Do not disregard professional medical advice or delay seeking advice or treatment because of something you have read here a FamilyHype.com.