Being four years old is a fun time for your child. They have lots to learn!
A 4-year-old should be able to say his or her name and age. They should be able to speak 250 to 500 words. A 4-year-old should be able to answer simple questions and should be able to speak at least five words sentences. A child, this age, should also be able to tell stories!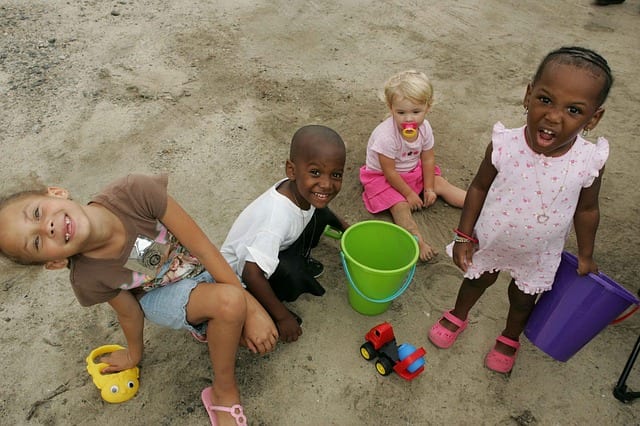 Having so much to learn, what games should a four-year-old be playing?
Learning Numbers
At two years old, your child may learn to count up to ten. However, your child will still not understand the concept of numbers or quantities. At four years old, you can help your child learn to identify numbers or what these numbers represent.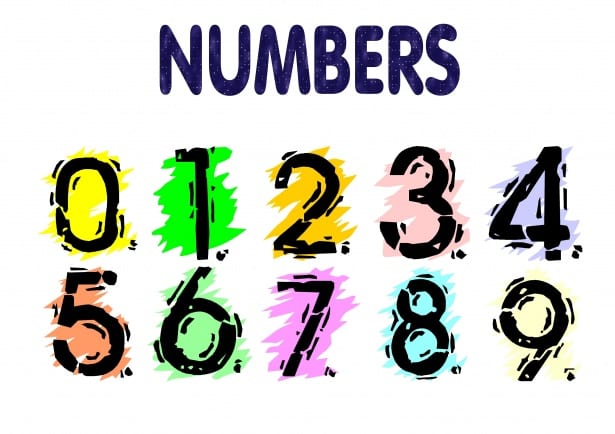 There are a lot of games that your child can play to help him or her identify numbers. One example is the "Shark Bite" game. This game includes a hungry shark, 12 colorful sea creatures, two fishing rods, one sticker sheet, and one die. Its goal is to get or "own" as many sea creatures as possible before the shark bites. You and your child or a friend will take turns rolling the die. Let your child identify the number of sea creatures on the die. Once he or she does so, the player should use the fishing rod to catch a sea creature from inside the shark. You never know which sea creature will trigger the shark to bite. So, the more you gather before the shark bites, the better!
Learning Sequencing
In preschool and kindergarten, your four-year-old will learn the numbers 1 to 10 in sequence! They will also learn about primary colors such as red and green!
For your 4-year old, try the game, "Red Light Green Light 1-2-3" It is a simple game for your 4-year old. Each player gets seven cards each. The first player to use up all of the cards win. This game will help you to teach your child how to follow a sequence. The game will allow him or her to recognize the colors red and green. As for numbers, of course, the numbers one, two, and three.
The wonderful thing about this game is its simplicity. No batteries needed. The rules are not complicated. All you need to play the game are the cards.
Learning Colors
Learning colors is one of the things that children age four learn in school. The games for 4-year-olds to play must be interactive. There are a lot of games that you can play with your child. Games that will allow him or her to learn colors. Having these colors around the child will help in determining these colors.
One game to play is "Candyland." The sight of candy will surely bring a little one running. The good thing about this candy is that it will not cause toothache. It will also not ruin your child's appetite, as well. The game also comes with a game board, label sheet, spinner, and instructions. You will also find Mally Mallo, Twirly Girl, Cutie Cone, and Giggly Gumdrop. The goal is to reach the end of the game, being King Kandy's Castle.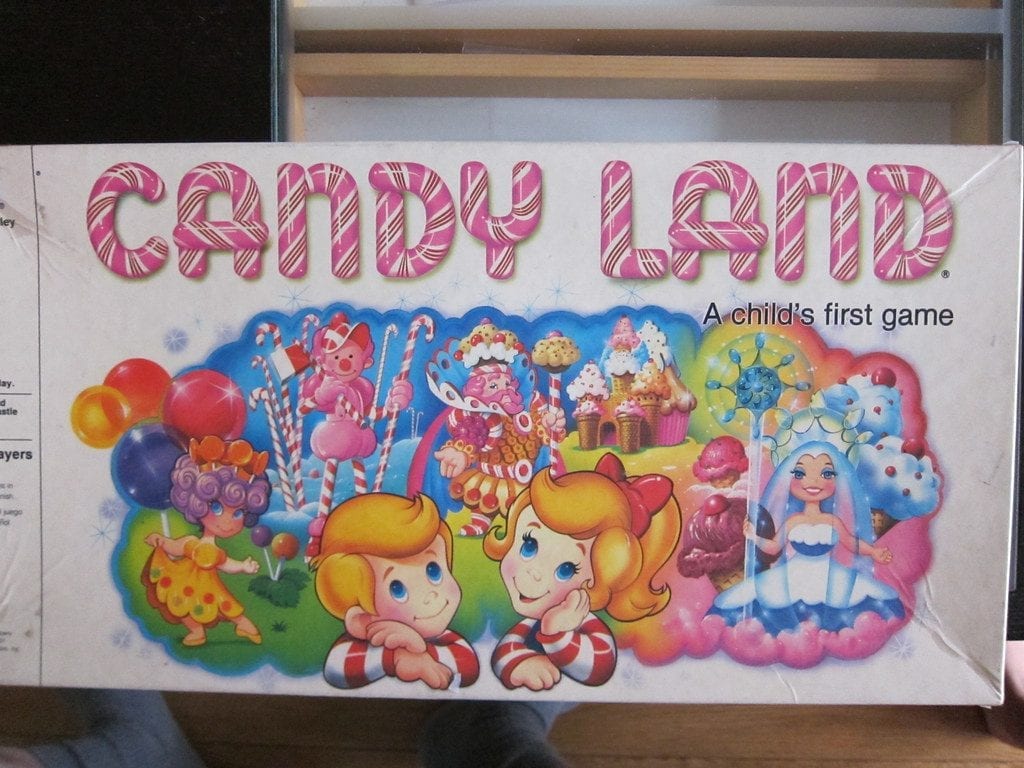 Another easy game to play with your child is "Connect4." The game only consists of two colors. Red and yellow. The Connect4 game includes a game grid, 21 red discs, and 21 gold or yellow discs. Your child's goal will be to put four discs of the same color in a row. Whether it be in a diagonal, vertical, or horizontal row. While trying to put to discs of the same color in a row, you will also need to stop your opponent from being able to put discs in a row. So, let the games begin!
Learning Your Sight Words
Do you remember your sight words? Some examples are in, on, the, my, come, in, for, me, they and the numbers one to ten. One game to play with your child is "Zingo!"
"Zingo" is a simple game to play. Yes, from its namesake, Bingo. The goal of the game is Bingo! You can either fill up the whole game card, make a square, and the other goals of a regular Bingo game.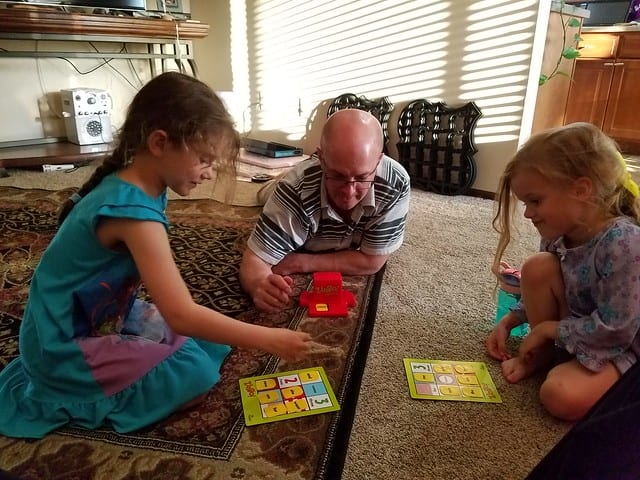 However, the best part about this game is not achieving a Bingo. It is learning sight words. Instead of a number, your child will see sight words from the dispenser. When the dispenser dispenses a sight word that can be found on your game card, you shout the word. If you are the first to shout the word, the card is yours to put on your game card. The first one to complete Bingo or Zingo wins the game.
There are a lot of games you can play with your four-year-old. Most of these games are not just for fun but will help you help your child learn. As a four-year-old, your child is great at absorbing new learning, and doing so in a fun way is so much better.
FAQs On Games For 4 Year Olds To Play
Last Updated on April 13, 2021 by Marie Miguel
DISCLAIMER
(IMPORTANT)
: This information (including all text, images, audio, or other formats on FamilyHype.com) is not intended to be a substitute for informed professional advice, diagnosis, endorsement or treatment. You should not take any action or avoid taking action without consulting a qualified professional. Always seek the advice of your physician or other qualified health provider with any questions about medical conditions. Do not disregard professional medical advice or delay seeking advice or treatment because of something you have read here a FamilyHype.com.