Even after 13 years, the Xbox 360 remains a beloved console by many. It isn't just for teens and adults; your kids can also enjoy games on the Xbox. There are plenty of games for kids on the Xbox 360 as well, and some video games that they will surely enjoy.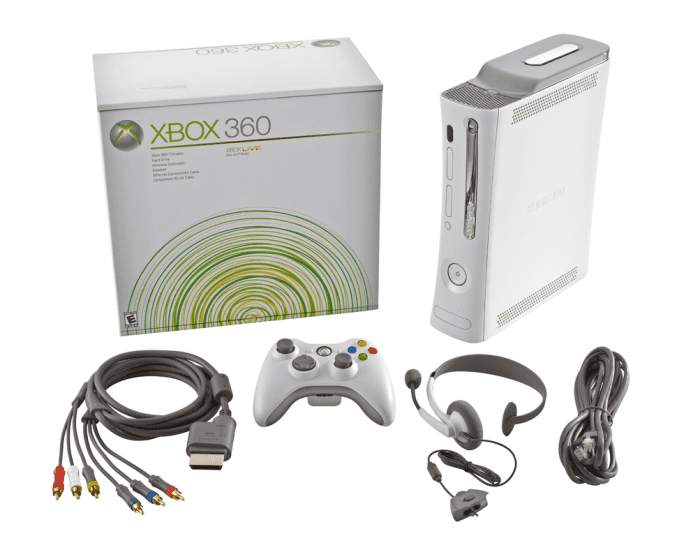 When it comes to video games, many parents are worried about the kinds of themes and ideas that their children will encounter, especially for young boys. You won't need to be concerned about that. Here we have some of the best Xbox 360 games for 10 year old boy. These are all rated E and suitable for kids aged ten and above.
Lego Games
Yes, the famous toy brand has crossed over to the virtual world with dozens of games. Lego has released about 30 originals and over 30 licensed games since 1995.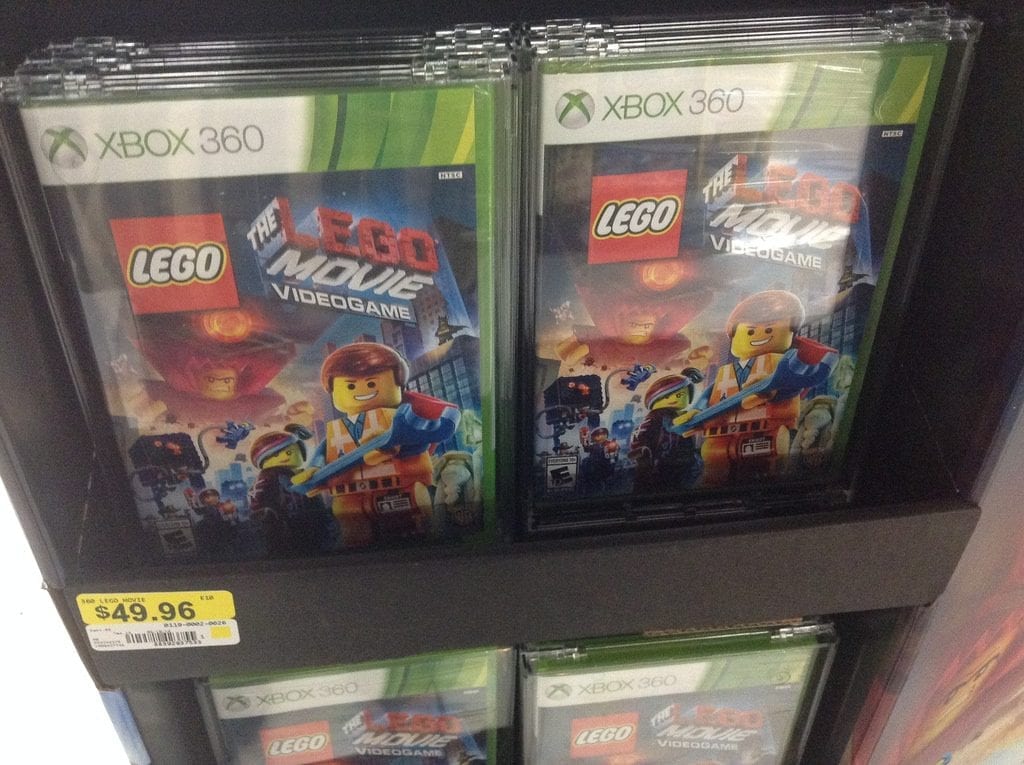 The most popular games are those licensed to other popular brands and franchises. Lego released its first licensed property, Lego Creator: Harry Potter, in 2001. Since then, it has released Lego Star Wars, Lego Batman, Lego Marvel, and the like. In these games, you play as Lego versions of the characters.
Lego Harry Potter 
If your child is a fan of Harry Potter or the Harry Potter universe, then Lego Harry Potter may be the best games for kids that they will enjoy. Harry Potter may be a finished book series, but the cool thing about the Harry Potter universe is there is a lot of expanded universe and lore, and the story mode in Lego Harry Potter is quite interesting.  It is an action adventure Harry Potter game, but it also includes the Lego aspects of it. 
Lego Harry Potter still holds up well to this day and with Lego Harry Potter, you can experience the fun and excitement of Harry Potter in Lego form. Lego Harry Potter is an awesome game for kids because it isn't too complicated either, or with Lego Harry Potter, they will experience the fun of Harry Potter with the excitement of Legos. 
Lego Harry Potter is probably one of the best games for kids because it is super simple, and offers both common sense puzzles and stories for younger kids and older kids.  it's easy to play, and Lego Harry Potter is a great one for those children looking for something simple, and fun. 
Lego Star Wars 
This is a great game for older kids and younger kids alike. Lego Star Wars tells the Star Wars saga of the first six games throughout the game. While this Star Wars game doesn't touch on Star Wars force awakens, there is a force awakens Lego Star Wars game that your child can enjoy.
The Star Wars force awakens experience is a great one because it talks about the Star Wars force awakens plot, all in Lego form. This one was before the force awakens came out though, and touches on the six main movies before Star Wars the force awakens. 
If you want the Star Wars the force awakens game, or if you're looking for more Star Wars the force awakens games, you may have to get an Xbox One for that, since Star Wars the force awakens came out far after the 360's life was over.  But, there is plenty of Star Wars the force awakens merchandise, so if your child likes Star Wars the force awakens, it is out there but available for current gen systems. 
But, whether you want the force awakens game that's for current gen or the force awakens game for the previous gen, which is this game, you will definitely be in for a treat. 
The force awakens was the start of a new trilogy, and Star Wars the force awakens is still relatively new. But the great thing about the force awakens merchandise is it's pretty easy to find, and you can find force awakens Star Wars Legos pretty easily. 
But whether you like the force awakens trilogy, or your child wants something before the force awakens trilogy, the Lego Star Wars games are fun. And when they're done with the one on the 360 they can play the force awakens one for the Xbox One. This is a great game for kids because it's got an amazing story, and is easy to play, and offers a great adventure experience for them to love. 
The action-adventure plots are sure to be enjoyable to your kids, and the puzzles help them think logically and creatively.
Minecraft Story Mode 
Minecraft story mode is a great Minecraft game since it has the fun of a story mode, but also the ability to create and add some great Minecraft features into there. 
The beauty of a story mode is there is a relevant plot that kids can enjoy, and they can get into the story mode quite easily. The story mode follows the adventures of Steve, and in story mode, you can still do the crafting that you know and love, but now there is a story to help with progression. 
With Minecraft story mode, you can do a lot of the fun crafting and adventuring in normal Minecraft, but Minecraft story mode is pretty easy to do, and the story mode makes it one of the best games for kids if they enjoy Minecraft and want to experience more of an adventure. It's easy to play, and offers some game features you may not get in other Minecraft versions. 
Rock Band
When Electronic Arts released the first Rock Band game in 2007, it was received much critical acclaim. Now, 11 years later, the game franchise remains popular.
Up to four players play as a band, using specially designed controllers shaped like instruments. You can either be on bass, lead guitar, drums, or sing into a microphone. As a band, you play popular songs that come with the game or those you can download off the internet. It's a step up from karaoke night.
The game is an excellent way for kids to learn to appreciate music, sing, and develop motor skills such as coordination. These are just some reasons why Rock Band is one of the best Xbox 360 games for 10-year-old boys.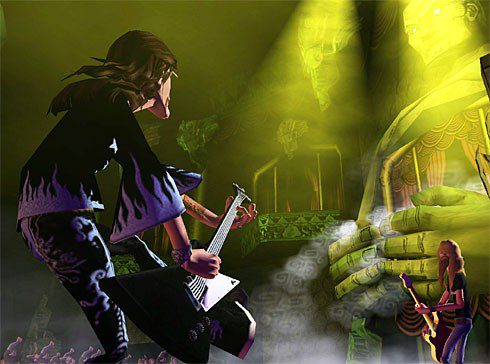 Rayman Origins
You know Ubisoft made it big when GameSpot awarded their game, Rayman Origins, as Best Platformer of 2011. Critics loved the fourth installment of the Rayman video game series.
If you are looking for the best Xbox 360 games for a 10-year-old boy, then this is one of them. The plot follows the adventures of the titular character Rayman as he embarks on an adventure to restore peace and order to the Glade of Dreams, save Bubble Dreamer from nightmares, and restore the Glade.
Your kids will love the 2D art. It also comes with an enjoyable soundtrack, and the gameplay is smooth enough for ten-year-olds to pick up on quickly.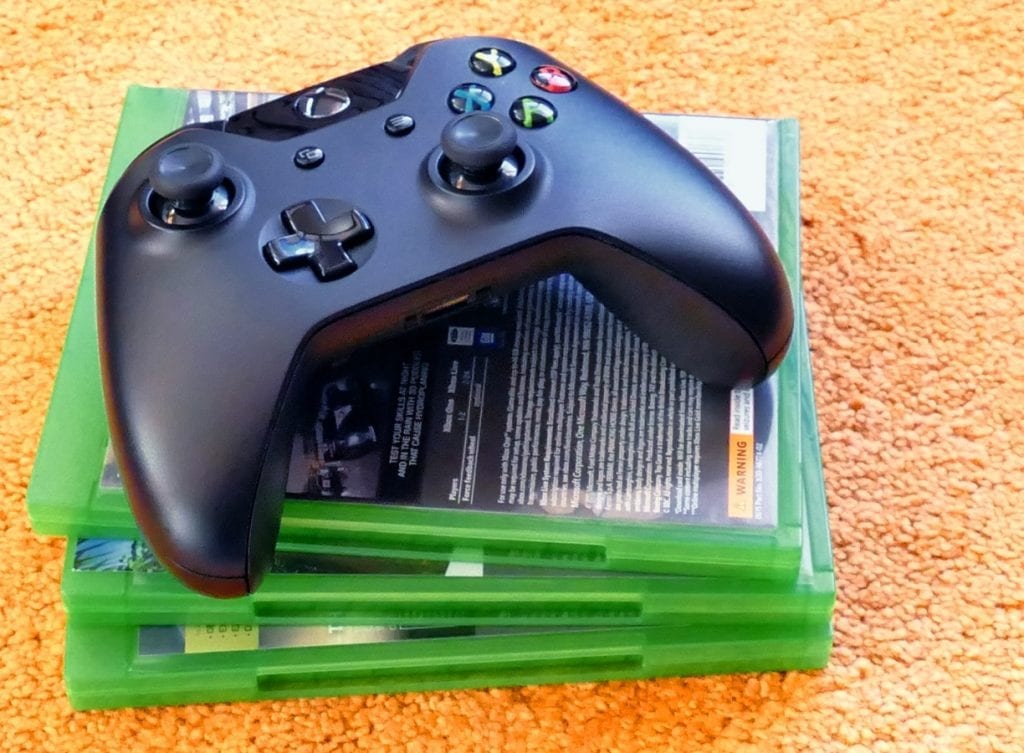 Stacking
Have you ever been fascinated by those Russian nesting dolls? Well then, you'll find a real treat in the 2011 game Stacking.
Set in the industrial age, start the game by controlling a small matryoshka doll named Charlie. You set off to rescue your four siblings who have been enslaved by the main antagonist, The Baron, under the guise of entering apprenticeships. You solve puzzles by jumping inside larger dolls—thus the name Stacking—that possess exceptional skills and abilities.
If your child wants a puzzle game that involves solving puzzles of all kinds, then this may be one of the games for kids you should consider. A puzzle game is great for stimulating the brain, and when it comes to games for kids, having a puzzle game on hand enhances the experience. 
The gameplay challenges your kids to think creatively to solve the puzzles and rescue Charlie's siblings. The game also showcases excellent humor—the dolls can perform "hi-jinks" or pranks on other characters. The art is also something worth looking forward to. It's no wonder it's one of the best Xbox 360 games for a ten-year-old boy, and critics have given this game much praise and approval.
Portal 2
Possibly the most well-known game on this list, many veteran gamers and critics will attest that Portal 2 is one of the best video games of its time. Even Valve agrees.
In the second installment of the Portal series, you control Chell as you try to escape the labyrinth-like Aperture Science facility. You do so by making use of your iconic Handheld Portal Device, which allows you to create portals from which you can enter and exit. You control not only their placement but also the angle of entry and the velocity.
This game doesn't just challenge kids to think creatively; it also teaches them elements of physics. It also helps them develop spatial cognition skills. It's a fun way to learn science—something that some young boys may have difficulty with. That's what makes Portal one of the best Xbox 360 games for 10-year-old boys.
Kinect Sports: Season 2
There's a reason why many articles include this in their list of best Xbox 360 games for 10-year-old boys. With this game, your kids can get some exercise and have fun.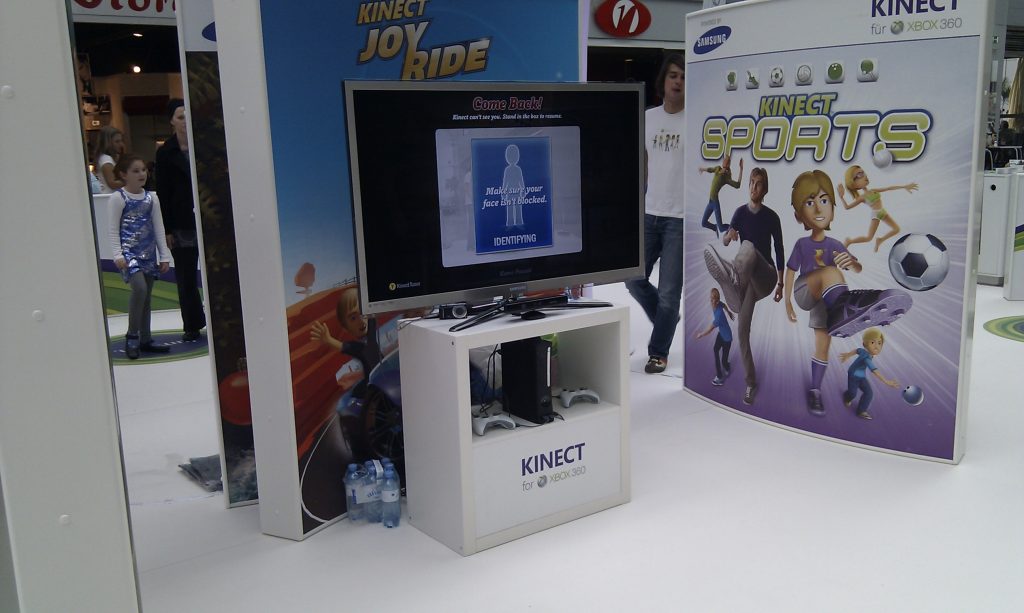 Kinect Sports Season 2 brings in six new games: American football, golf, skiing, darts, tennis, baseball, and baseball. It also adds a voice control feature. Just like in the first release, you play by mimicking the same gestures and actions of the actual sport. That means that you have to get up on your feet and swing like you're hitting a baseball.
The game is a way to bring in some physical activity for boys and is excellent for "family game night" too. Plus, who knows, maybe this will get them interested in trying out actual sports. This is one of the many great games for kids that gets them active and going. 
Disney Infinity 
While the Disney infinity server did shut down, there are gold versions of Disney Infinity you can get. With Disney Infinity, you're given a sandbox experience with various Disney characters. The best way to compare Disney Infinity is to say that it's like Skylanders Superchargers, and it's one of the best games for kids especially if they like Disney.
With Disney Infinity, you're taking the Disney experience to life, and with Disney infinity, you're given the option to have a bunch of characters. The most recent addition to Disney Infinity is of course Zootopia, since that was one of the few that was released before the Disney Infinity server shut down. 
You can get Disney Infinity figures still that work with the Disney Infinity game. Disney Infinity was a story driven game with interesting characters, and a fun experience. Many parents thought Disney Infinity was one of the best games for kids because it was simple, but also quite fun. You can still find many Disney Infinity figures being sold, but Disney Infinity is definitely a solo game these days, since most don't play it.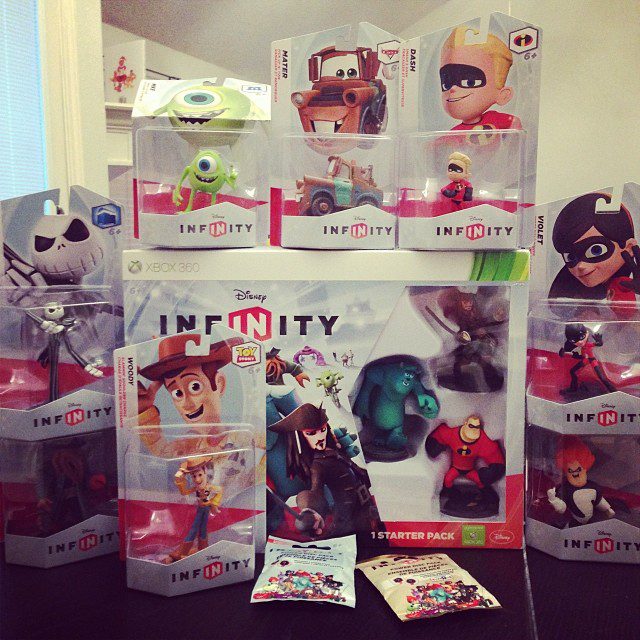 Sesame Street: Once Upon a Monster 
This is one of the best games for kids that is good for younger audiences. When looking for games for kids, sometimes it's hard to find something that's good for their age, but luckily, this Sesame Street game is simple enough to understand. It's got all of your favorite Sesame Street characters, and this is one of the best games for kids to help with stimulating learning. If your child loves Sesame Street, then don't hesitate to get them this game. 
Grid Autosport 
If your child likes racing games, then Grid Autosport is one of the best games for kids to consider. This has great controls for a racing game, and is one of the games for kids that helps develop connections with their brain and body. Grid Autosport is pretty easy to understand, and it doesn't require much instruction.  Grid Autosport is one of the highest rated racing games, and many kids and adults like Grid Autosport for the variety of different customizations, and the maps that this game has to offer. 
Dance Central 
One of the best games for kids that offers physical activity is of course, dance central. This is a Kinect game that provides physical activity through dancing, and it is a game that every child can enjoy.
With Dance Central, it helps build a body and brain connection through dancing, and the physical activity with it would be like if you really went out dancing. Some parents struggle with getting their child to do physical activity since a sedentary lifestyle is common, but dance central can be the physical activity boost that you need. 
The body and brain connection that's offered through this provides coordination that you otherwise my not get normally from physical activity.  With this as well, the brain connection that goes into this physical activity can't be compared.  The brain connection to the body is quite fun, and there is a lot that you can do in terms of physical activity with this.  
So if you want to get your kids moving with a game that is easy to play, this is it.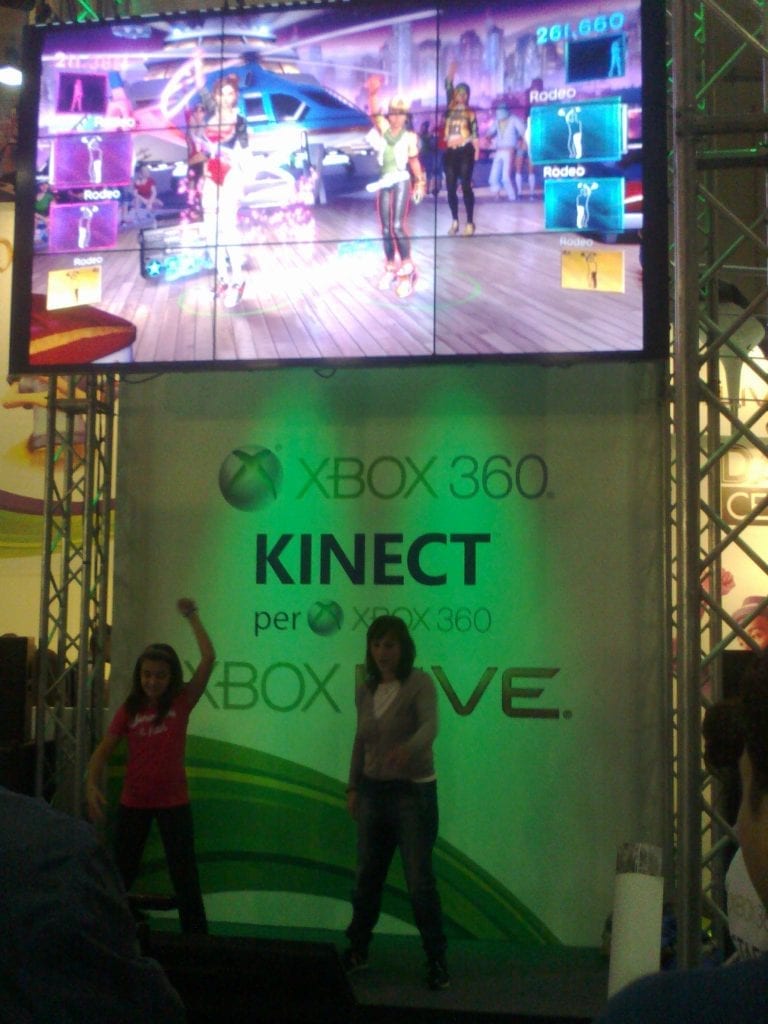 Kinect Disneyland Adventures 
This is a game that allows you to experience Disneyland in real life without even being there. With Kinect Disneyland, it offers you the Disney theme park experience, with the extra motion controls. It's got some cool game features, is easy to play, and with Kinect Disneyland you can bring the experience home with you. This is one of the great games for kids that they'll enjoy, and offers a fun experience with many game features they'll enjoy. This gives you a real life Disney experience right in your own home!
National Geographic Challenge
Here's something for the brainy kids. National Geographic Challenge is a video game full of trivia questions that'll challenge your child's knowledge. They'll also be able to learn through a series of educational videos. They can choose from single-player or multiplayer gameplay.
What's great about this is that the game isn't limited to topics on nature and animals. The game will introduce your kids to icons of arts, history, and so much more. The variety of issues that these educational game covers makes it to the list of best Xbox 360 games for a ten-year-old boy.
This one will surely widen your child's knowledge while also teaching them competitive and cooperative play.
Final Notes On The Best Xbox 360 Games For 10-Year-Old Boys

In making this list, we took into consideration several factors. That includes educational value, entertainment, and its age rating. We can assure you these games are suitable for your 10-year-old boy.
Still, make sure to supervise your children when playing. That way, you can ensure that they'll enjoy the best Xbox 360 games for 10-year-old boys and walk away with new lessons learned.
FAQs On Best Xbox 360 Games For 10 Year Old Boy
How old is Xbox 360?
Xbox 360 was released in 2005 after the original Xbox. It was first available in the United States and Canada, followed by Europe and then Japan, all in the same year. 
What Xbox games are suitable for 5-year-olds?
Some games that are good for five-year-olds are Minecraft, Super Lucky's Tale, and Sonic Mania Plus. Minecraft is popular among kids because it stimulates their brains, helping them to explore and build in the virtual environment. These may not be the best Xbox 360 games for a ten-year-old boy and older, but there are no issues if they want to give it a try. 
Can I play Xbox 360 games on an Xbox One?
Yes, some Xbox 360 games are played with Xbox One. The compatibility of games for the two devices is growing.  Also, it allows one to continue a play that was started from one device to another through a cloud.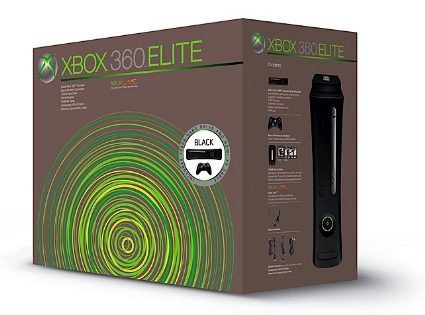 How do you get Roblox on Xbox 360?
Roblox is not supported on Xbox 360. Meanwhile, Xbox One supports this game.
What is the best selling Xbox 360 game?
Here are the best selling Xbox 360 games. However, not all are suitable for children or considered as the best Xbox 360 games for a 10-year-old boy and younger:
Kinect Adventures
Grand Theft Auto V
Call of Duty: Modern Warfare 3
Halo 3
Call of Duty: Modern Warfare 2
Does Xbox 360 have Roblox?
Roblox cannot be played in 360. However, there are more available games, and you can still find the best Xbox 360 games for a 10-year-old boy and younger. Minecraft story mode is a video game that is similar to Roblox, and it is kid friendly and one of the great games for kids that they will enjoy. 
Is Xbox suitable for a 10 year old?
Which game console is more kid friendly?
What is a good family game for Xbox?
What age should kids have Xbox?
Best Xbox 360 Games For 10 Year Old Boy Other Resources
https://www.bestbuy.com/site/shop/xbox-360-games-for-kids
https://www.ign.com/articles/best-xbox-360-games
https://www.momjunction.com/articles/xbox-360-games-for-your-kids_00356199/
Last Updated on August 18, 2022 by Rejie Salazar
DISCLAIMER
(IMPORTANT)
: This information (including all text, images, audio, or other formats on FamilyHype.com) is not intended to be a substitute for informed professional advice, diagnosis, endorsement or treatment. You should not take any action or avoid taking action without consulting a qualified professional. Always seek the advice of your physician or other qualified health provider with any questions about medical conditions. Do not disregard professional medical advice or delay seeking advice or treatment because of something you have read here a FamilyHype.com.