When you become a mom with a toddler, you'll realize soon enough that your fashion sense will go down the drain. It will be one of the many things you need to sacrifice for your toddler's sake. The fact is, you may not be able to don sexy dresses often, or look beautiful and stylish on a regular basis. It is challenging to maintain your poise when you have to run after your little one. Keeping your lovely white dress immaculate will be equally tricky. It's impossible if you feed your toddler whose goal is to shoot food across the table, or drop every bit they can into their car seats. Imagine, too, how impractical it is to wear 2-inch stiletto heels. Balancing on those thin heels while carrying a 14-pound squirming baby who is very excited to be seeing lots of colors and lights is next to impossible. But, all is not lost. You can score a designer diaper bag to help give you back some of that style you've had to give up to motherhood. There are plenty of them on the market to choose from. So, let's spend a little time to skip, hop, and jump our way through a discussion about mom purses and diaper bags.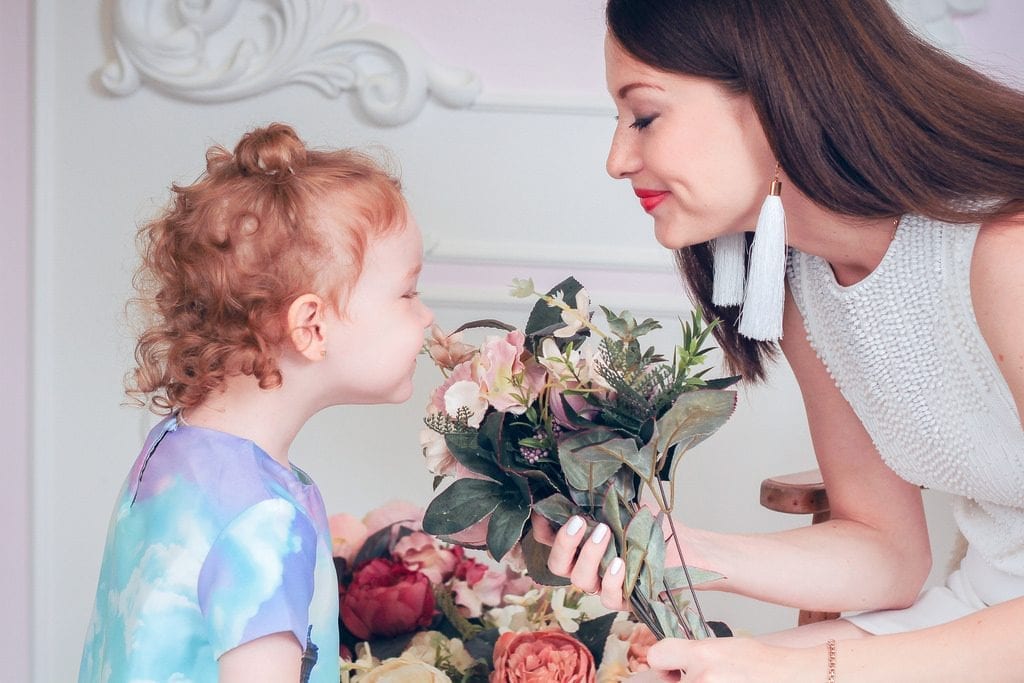 What Are Inside Tote For Moms Of Toddlers?
Other than a massive change in what you wear, moms with toddlers also walk around with a lot of things in their mom's purse, as shown here. It is one reason why the fashionable mom purses and handbags get replaced. Instead, you use big and bulky baby bags that are not in style, nor does it match your outfit. It's hard to feel stylish and confident when you're toting around a dumpy diaper bag. Fashion and style take a backseat to the features of a diaper bag because functionality is more important for a mom.
Moms find out quickly they need a bigger bag as kids grow, and their designer bag doesn't have the space and pockets they need anymore. Depending on the age of their children, they need things like a bottles holder, interior and exterior pockets, and the most beneficial types of straps, such as shoulder straps or regular handles. The things that have to go into the mom purse or diaper bag will ultimately be what makes the determination of the features of this bag.
Mothers With Toddlers To Feed
Some items you find in your mom's purse are for feeding your toddler. You have a formula, water, and feeding bottles. If you are breastfeeding, you will find a breast pump and milk containers. Most likely, you will also find a cover or what is called a nursing cover or nursing scarf. These are used by most moms of toddlers, like you, who breastfeed.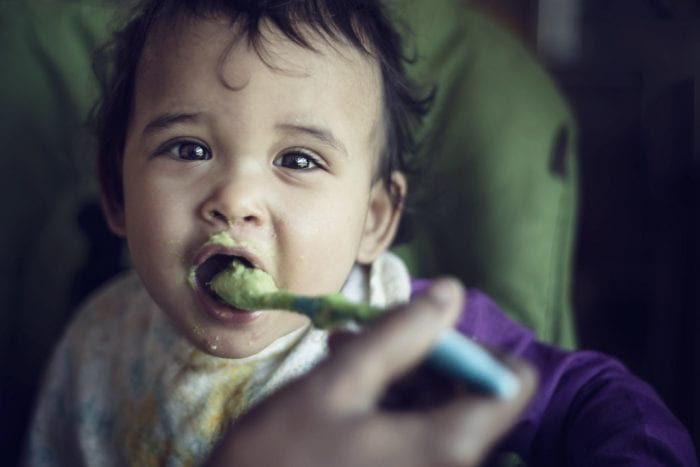 What You Want For The Best Toddler
After you feed your toddler, you know what will happen next. Your baby, of course, will need to go potty! You will find diapers, wipes, and changing cloth in your mom's purse. You may also have a change of clothes in case your baby gets wet or dirty. In case of a drastic drop in temperature, you may also have an extra sweater.
The point is, as a mom with a toddler, you probably have a ton of things in your mom's purse. You just can't help it! You want to be the best mom, and you would want to have everything you need to keep your baby comfortable. As a result, a mom with a toddler would usually have a big, bulky, and non-trendy mom purse able to hold all the items mentioned above.
But, manufacturers of equipment we need for caring for our little ones have seen the frustration of moms across the globe and responded to it by creating useful bags for moms that are still fashionable. Now, you can find everything from a backpack diaper bag to a diaper bag set to a leather tote, and even a designer satchel that have been created with style in mind along with functionality.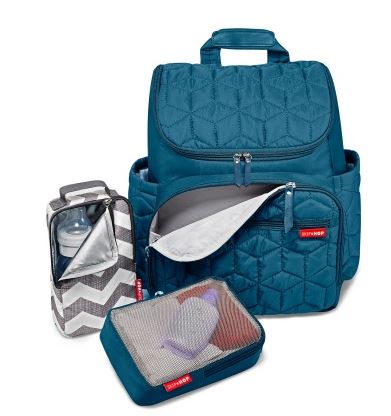 Source: flickr.com
The first item that deserves mothers' love is this Wallaroo diaper bag from Gecko Active. The black-and-white pattern on its body will complement whatever outfit a woman wears, for one. Its faux leather straps are waterproof; that's why a bit of rain or a liquid spill won't ruin it. It's a top pick for a reason, so check price and see if it's okay.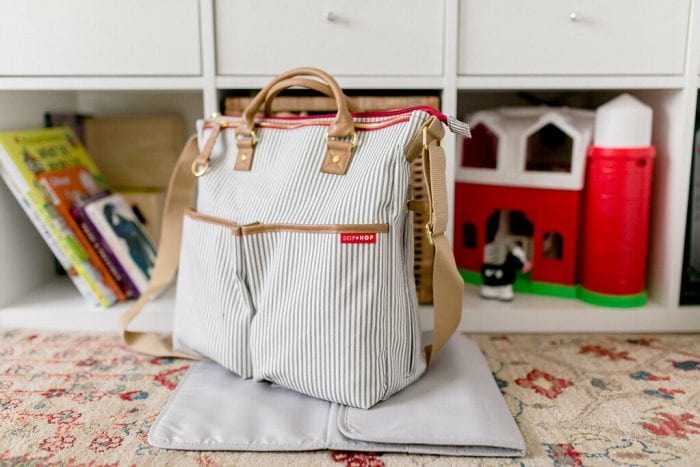 From Toddlers To Kid
One thing you cannot stop from happening is for your toddler to grow up. Once your toddler is past the crawling and baby bottle stage, your mom's purse will hold other things. Your kids will have little toys, crayons, etc. The good thing about the Wallaroo Baby Diaper Bag By Gecko Active? It has multiple pockets for his or her little trinkets. There are a number of useful interior and exterior pockets for holding all the things you want with you for keeping your little ones busy and happy.
Is your family thinking of going out of town over the weekend during the holidays? You can put your child's stuff in this Isoki Madame Polly diaper bag. It has three main compartments, and each one is big enough to handle nappies, extra clothes, bottles, and even the kid's favorite plush toy.
Bringing the bag will not mean you'll have to sacrifice your style because the tan, brown leather can make it can look amazing with any type of outfit. The fabric lining inside of the product is quite artistic too. You will see the same design on the changing mat, as well inside the insulated bottle holder and smaller mom purse that it comes with. It's a top pick bag, so check the price and see if it's for you.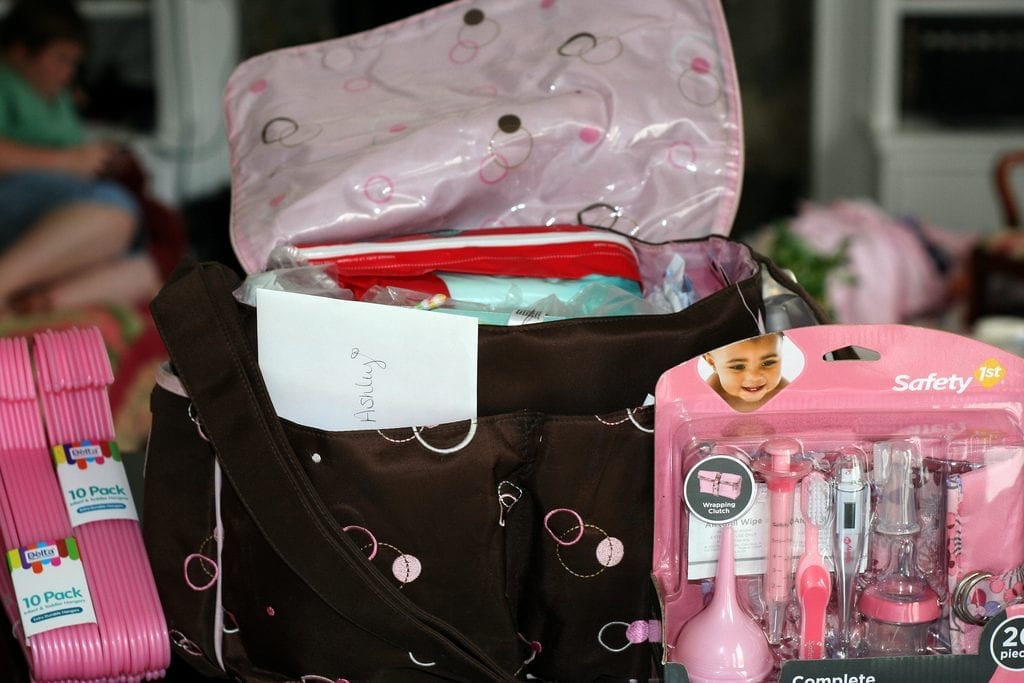 Next on the list of best purses for moms with toddlers is this Kemy's Canvas Crossbody Travel Bag. Considering you are planning a fun day out with your toddler and husband at an amusement park, it will feel effortless to move around with this oversized canvas crossbody bag from Kemy's. Aside from having that rustic but chill vibe that young parents typically love, it can hold your family essentials for the trip. The pocket at the back is a great touch, too, since you'll have somewhere to put your keys or smartphone safely. Not to mention, your spouse won't find the Kemy's Oversized Canvas Crossbody bag too girly to carry by himself. It's a great top pick, so check price. 
Are you looking for a mom purse that's elegant, super stylish yet still useful for your mommy duties? This Melaine diaper bag from Baby Sense will undoubtedly pass as a top chic handbag that fashionistas carry everywhere these days. The shoulder strap is thin; the actual bag isn't too heavy. Despite that, it comes with a wipeable changing mat, a total of seven pockets, external compartments, bottle holders, and a metal base to keep everything intact. This top pick bag will have you clicking "check price" quickly. 
Artisan's Choice Shoulder Bag By Mother Earth (One Of The Best Purses For Moms)
Now, in case you will go to the beach, or there are errands you need to run with your toddler, you may take this Artisan's Choice Shoulder Bag from Mother Earth with you. It is different from the other items mentioned above because every part of it was hand-woven by moms like you. The recycled materials they weave together to create one of these bags are durable as well, and they can last for thousands of years, making this a great choice for moms who like to buy and use eco-friendly products. Furthermore, this top choice bag has lots of room; main pockets, and that's why it won't be a hassle to carry your kid's necessities in it. This bag is a top pick, so check the price today.
S-Zone Women Leather Top Handle Body Shoulder Bag Messenger Tote (Top-handle Handbag Cross Body Shoulder Bag or Bag Messenger Tote Bag Purse)
This one has got a long name, so bear with us. If you want one of the best purses for moms with toddlers, this is a top pick. The S-Zone Women Leather Top Handle Body Shoulder Bag Messenger Tote (Top-handle Handbag Cross Body Shoulder Bag or Bag Messenger Tote Bag Purse) is a bag that you're going to love every bit. The S-Zone Women Leather Top Handle Body Shoulder Bag Messenger Tote (Top-handle Handbag Cross Body Shoulder Bag or Bag Messenger Tote Bag Purse) has a zip closure, two main pockets, and other pockets for your belongings, along with a leather shoulder strap that's adjustable.
The S-zone women's Leather Top Handle Body Shoulder Bag Messenger Tote (Top-handle Handbag Cross Body Shoulder Bag or Bag Messenger Tote Bag Purse) isn't a bag for kids per se. Still, the S-Zone Women Leather Top Handle Body Shoulder Bag Messenger Tote (Top-handle Handbag Cross Body Shoulder Bag or Bag Messenger Tote Bag Purse) is excellent for a diaper bag. When your kid is older, the S-Zone Women Leather Top Handle Body Shoulder Bag Messenger Tote (Top-handle Handbag Cross Body Shoulder Bag or Bag Messenger Tote Bag Purse) can be a mom purse as well. The S-Zone Women Leather Top Handle Body Shoulder Bag Messenger Tote (Top-handle Handbag Cross Body Shoulder Bag or Bag Messenger Tote Bag Purse) has many reviews, and it's so stylish. It's a great purchase to make for yourself or to buy for the special mom in your life for a Mother's Day gift. Buy the S-Zone Women Leather Top Handle Body Shoulder Bag Messenger Tote (Top-handle Handbag Cross Body Shoulder Bag or Bag Messenger Tote Bag Purse) today.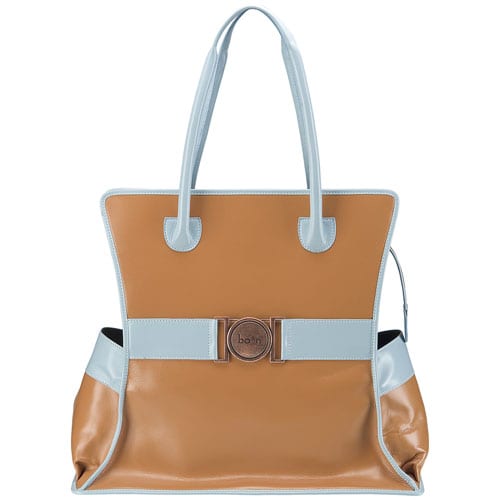 Bag Nation: Is A Top Pick For Mom?

The Bag Nation Diaper Bag Backpack is a top pick for a reason. The Bag Nation looks more like a backpack diaper, so it's not one of the best purses for moms with toddlers who have style, but it's rough, sturdy, and designed for the toughest jobs. This top tote has many pockets inside, exterior pockets, and lots of room plus water resistance too. It's a top picks mom purse with toddlers, even though it barely resembles that much of a bag. It has quite a bit more style than traditional backpack diaper bags. Still, it's quite lovely for a reason. Most people probably won't even recognize it as a diaper bag.
SoHo Collection Grand Central Station: Style for Moms
The SoHo Collection Grand Central Station 7 Pieces Diaper Bag Set is the perfect choice for a mom who likes to look her best and feel good about her accessories. This bag definitely looks more like a fashion bag than a diaper bag, but while giving her all of the functionality and pockets she'll want and need to carry the things needed to care for her children. The bag looks great and is even very reasonably priced. It's a must for stylish moms who like to carry a nice purse that complements their outfits.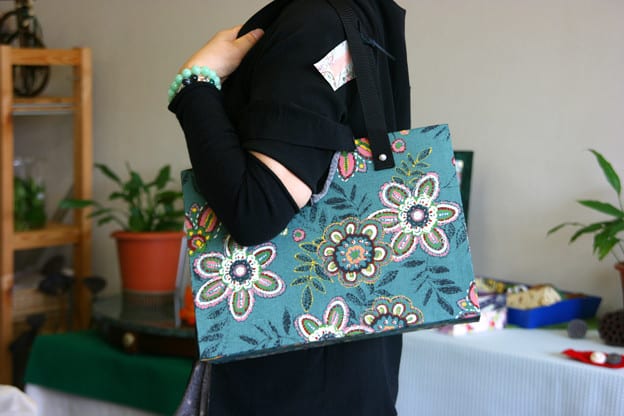 Final Thoughts On The Best Diaper Bags For Mothers
What Are The Best Purses For Moms With Toddlers?
These are five of the best purses for moms with toddlers that are available in the market right now. Each of these best purses and handbags may be ideal for different occasions. Some are perfect for a weekend getaway. Others are suitable for a day at the zoo or museum. This one shows that mothers do not need to completely give up on making a fashion statement when they have a toddler in tow. You can get yourself a multiple pieces diaper bag set now that has plenty of style. Showing a balance between being fashionable and being a super mom is now very possible and, in fact, a must.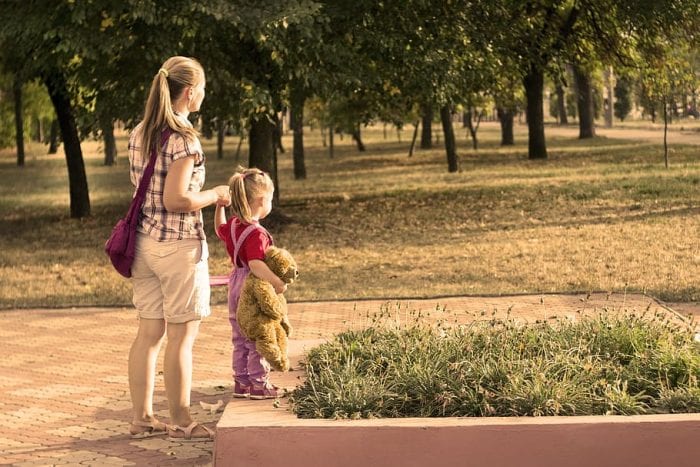 Which Of These Best Purses For Moms With Toddlers Is The Best For Moms?
As parents, we all have many things to consider. We have tons of equipment and gear to pick out. You need car seats, strollers that can include joggers, an umbrella stroller, or a double stroller, high chairs, cribs, rockers, and more. All of the decisions you make are important. Many of them are made mostly with safety in mind. But, the bag you select is about more than functionality and safety, sometimes. The bag you carry makes a statement about you, so if you want something with a leather shoulder strap, that's what you should be able to get, or with a fun pattern that matches your favorite outfits, it should be available to you. So, it is now, thanks to some thoughtful manufacturers of these kinds of goods. You don't wear your car seats or your rockers or your high chairs out in public. You do wear your diaper bags and mom totes for people to see. So shop around and pick the bag that makes you feel the best when you're wearing it out and about.
Bonus Article: More About Diaper Bags
Now that we've talked about some of the best diaper bags to purchase, we figured we'd dive a bit deeper into the world of diaper bags. It's a surprisingly complex one. For some parents, they'll just pick whichever mom purse seems to do the job the best, but choosier parents know better. There's a bit that goes into shopping for a diaper bag, and here are some things you should look out for whenever you're purchasing one. Let's take a look at some of them. 
What To Look For In A Diaper Bag (Features Of A Mom's Diaper Bag)
When you're searching for a diaper bag, you may wonder what the best of the best diaper bag is. There is a diaper bag for every situation. Let's take a look at some diaper bag features you may need.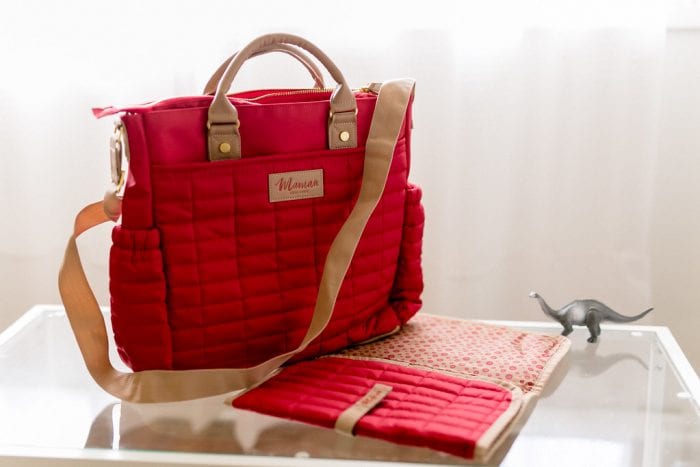 A Purse With Good Insulated Pockets 
We'll discuss more interior pockets later. For now, let's talk about the insulated pockets some diaper bags have. Insulated pockets keep cold liquids cold and vice versa. If you want a diaper bag that allows you to feed your baby, you may need a diaper bag with some nice, insulated pockets. Otherwise, you may find that the pockets aren't good enough for keeping liquids fresh. 
Babies are messy, and sometimes, you may get some of their messes on your diaper bag. You don't want a ruined diaper bag because your baby thought the mom purse was their toilet. Look for a diaper bag that is easy to clean. Some mom purse has the ability for you to wipe them down, and then the diaper bag is pristine and clean. Others may have more options for cleaning, so check them out. 
Cleaning may depend on the material of your diaper bag as well, so remember that.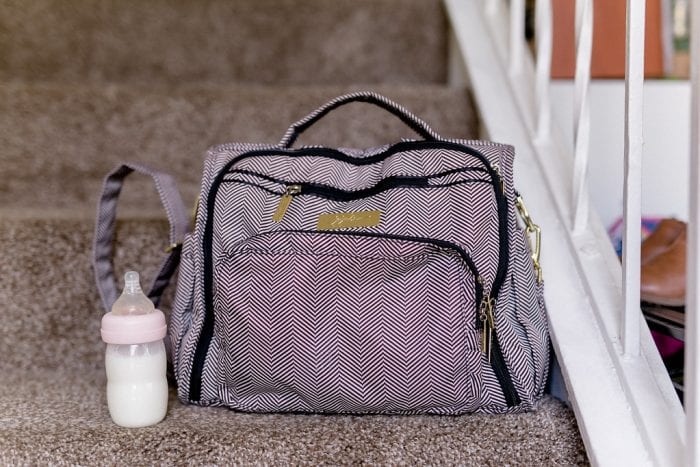 Since you're a busy mom, this is one of the best purses for moms with toddlers. Quite often, having four hands isn't enough, let alone two. That's why you should look for a diaper bag with a hands-free option. Some mom purse has a shoulder strap that makes carrying them much simple. With a shoulder strap, you can hang it on your shoulder and go on your merry way. Others may have stroller straps so you can hook it on your stroller if there isn't room in the storage basket. Other types of tote purse work as multifunction handbags too. Finally, some bags are like a backpack.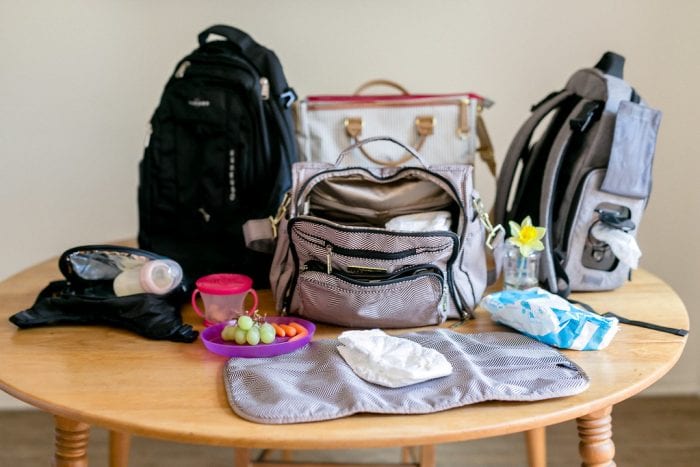 Although it doesn't have significance on the quality of the mom purse, many moms like having plenty of color options available. Thanks to online shopping, it's much easier to find a diaper bag in your favorite color or combination of colors, so try that out and see if it's your option. 
A Purse With Plenty Of Storage 
When purchasing a diaper bag, one of the best features to look for in any diaper bag is storage. Many diaper bags will have plenty of interior pockets. These tote interior pockets are for organizing whatever you need, along with storing all your belongings. 
In addition to having interior pockets of tote purse, some focus less on the interior pockets and more on having a large main compartment. This bag is great for those moms who just want a prominent place to put in all their belongings, so it's something to consider as well. The best purses for moms with toddlers are those that can fit lots of things as a to-go bag.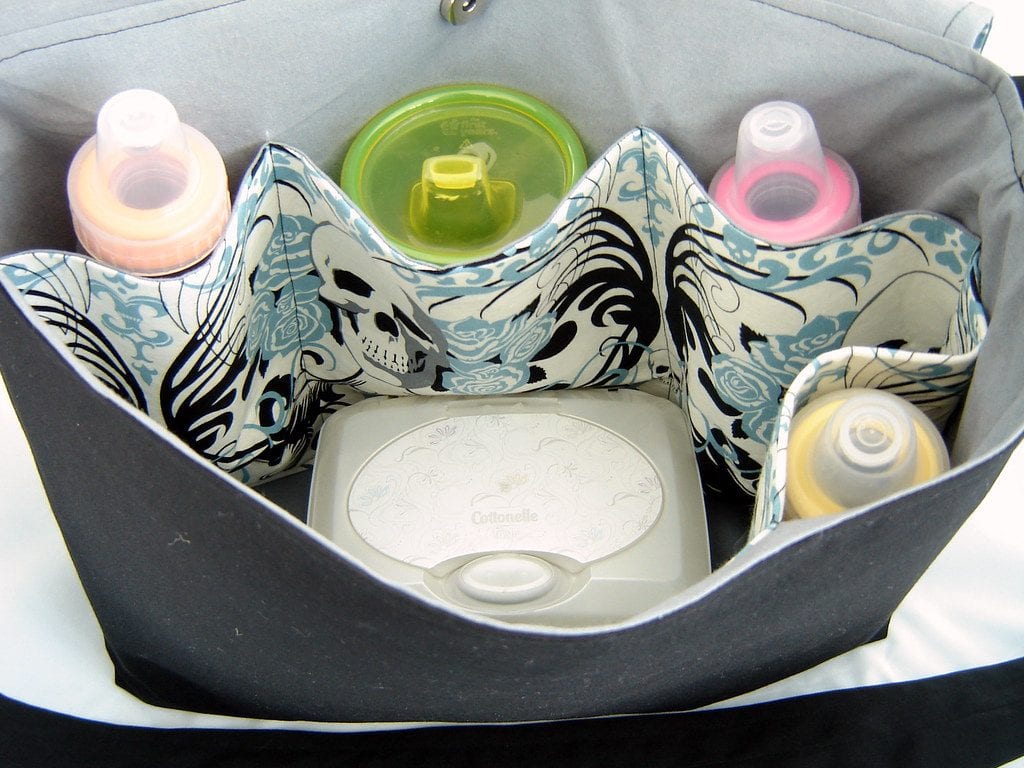 You may want a diaper bag with a right, built-in changing pad. Changing pads make changing your baby so much easier. When you're on the go, your baby can still make an oopsie in their pants. Changing pads can prevent you from struggling to find a place to change your baby.
Diaper Bags Or Diaper Purses?
Some moms want diaper bags that look like purses. They want to remain stylish and sleek. That's why many diaper bags have appearances that look like a designer purse or bag purse. If you're considering a bag purse, here are some features to check.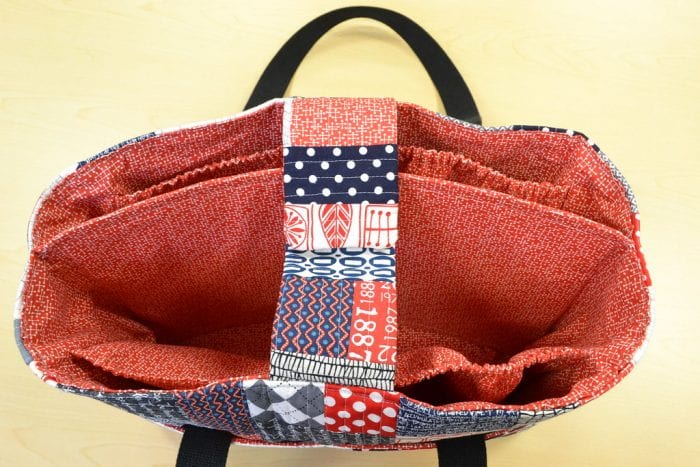 When looking for the best purses for moms with toddlers, you may want a mom purse that is from some quality materials. Some love a sleek genuine leather or vegan leather purse with a beautiful leather top handle. Others may prefer a mom purse made from cheaper, yet still quality material. When choosing the best bag for moms, you should think about all that.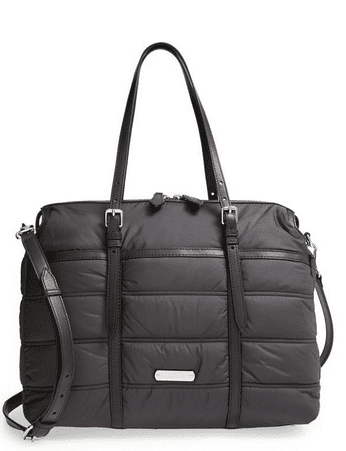 Some of the best purses for moms with toddlers have a quality top handle, and you may want a bag mom tote purse with the top handle as a priority. When picking a top handle, look for one with a beautiful leather top handle, or vegan leather. Here are some features of a leather top handle:
A good leather top handle allows you to carry it with ease. Any best mom purse should be easy to carry. Any of the best bags for moms with toddlers should be easy to carry.
A leather top handle should be easy to clean in case of sweat, and other dirty stuff gets on it—this one is among the best features of the best purses for moms.
A leather top handle should be from quality leather. Again, the best purses for moms are from quality materials.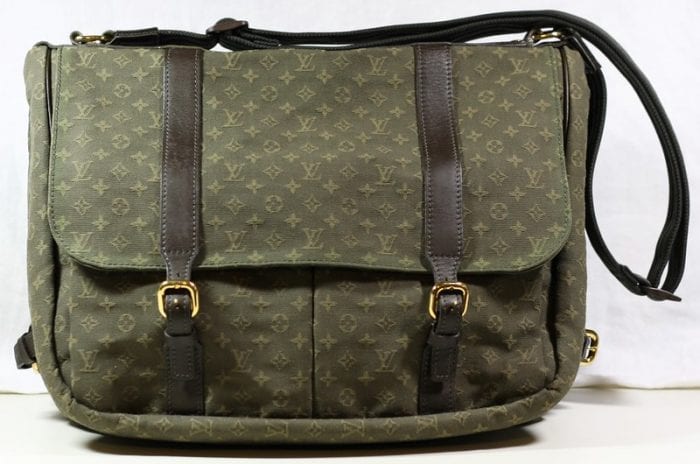 There are many handles to pick from, but a leather top handle should be one of the most important out there. Get yourself the right leather top handle mom purse today. 
It can Double As A Real Mom Purse 
When it comes to the best purses for moms with toddlers, you want a top diaper purse that can double as a real purse. When your baby is old enough not to need diapers, why toss away your diaper purse? Instead, turn it into a real best mom purse. Some diaper purses out there have many unique features that make it some of the best bags for moms and even non-moms.
What Is A Tote Bag?
So you know what a diaper bag and a diaper mom purse are. So what is a tote bag? Simply put, a tote bag is a large bag that usually just has one giant pocket. A tote bag is sometimes given as a swag item at an event, or even at a store. However, there are good personalized and colorful tote bags, as well.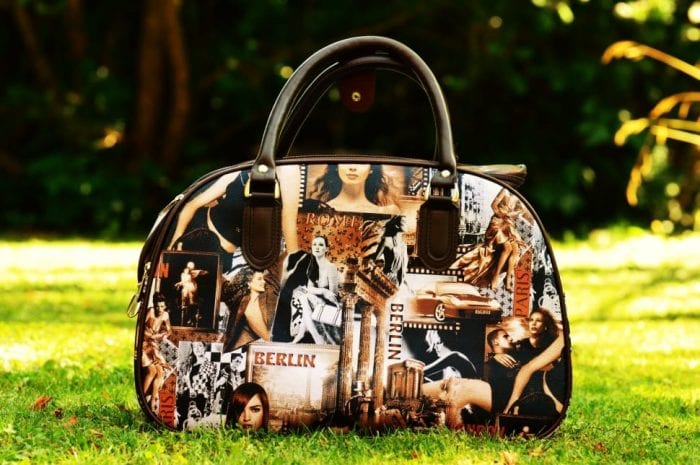 A tote bag is quite affordable and gets its job done. With that said, a tote bag is a little less organized. Some moms won't care about this. They'll buy a tote bag and throw anything into the tote bag with ease. For them, a tote bag is just a cheap and convenient way to hold their items. 
Try out a tote bag if you're on a budget. It's not the flashiest or most convenient bag, but it does work. There's a reason the tote bag is fashionable. 
Best Purses For Moms: Messenger Bag Type
This type of shoulder bag is suitable for the urban look. The messenger bag is one top bag you may choose if you're a mom, but it may not be the best bag for diapers and babies. However, it still has its uses.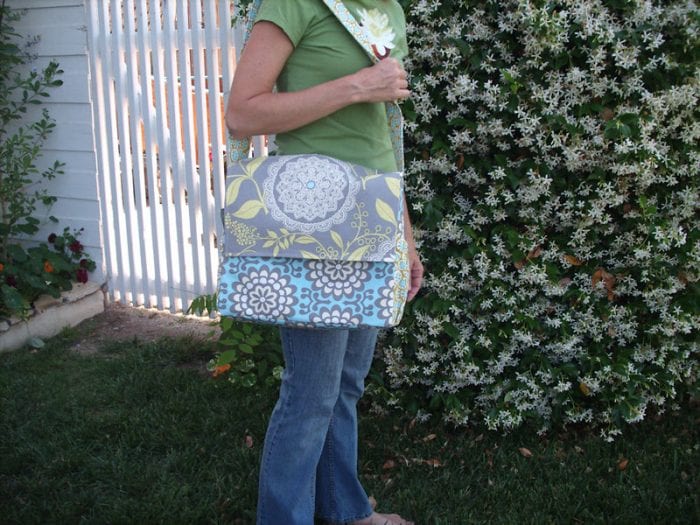 Mother's Shoulder Bag 
Shoulder bags are any bag that is, well, worn over the shoulder. A shoulder bag is convenient for when you don't have enough hands, and there is a type of shoulder bag for everyone. Shoulder bags are great for all uses, so check out a shoulder bag today. 
Cross Body Bag 
A crossbody bag is a bag that you put across your body. A crossbody bag may use a long strap to hook it up to your body, and you remove the crossbody bag with a belt. The crossbody bag is useful for moms who have their hands full, and even their shoulders or other parts of their body.  The crossbody bag is something that many busy moms may like, making it one of the best purses for moms with toddlers out there. Try the crossbody bag today. You may like what the crossbody bag has to offer so much that you may find yourself purchasing another just for travel and for other uses.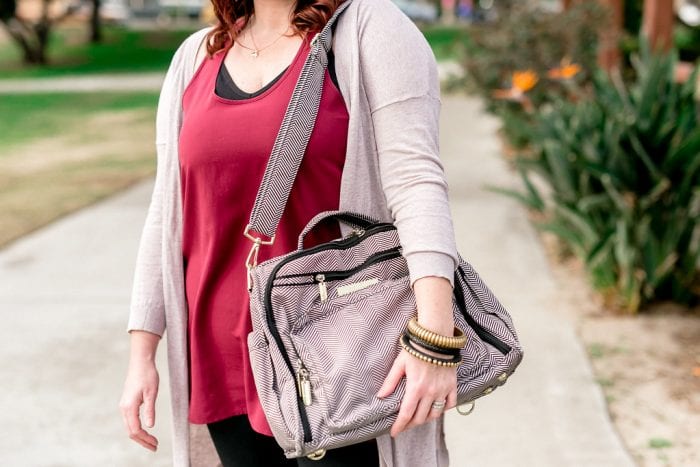 Best Purses For Moms With Zippered Top
Sometimes, you want a mom purse with a beautiful zippered top. These usually come in the form of ladies tote bags, though not all ladies tote bags have zippers, especially the cheaper kinds, so beware. 
Buying One for Cheap 
One challenge that the best purses for moms have is that they do not come cheap. You may expect to pay quite a bit for one, and you should always check the price before you purchase. You should check price at thrift stores, and check price on other retail outlets, then compare.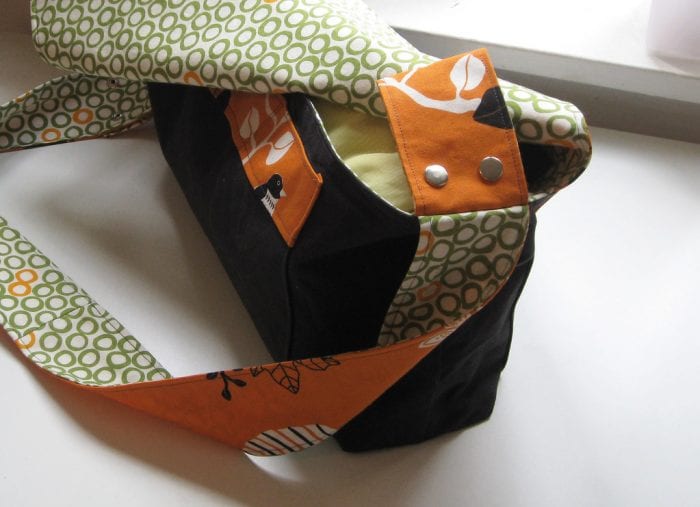 Conclusion 
There are quite a few diaper bags for moms and dads alike, and many of them double as a small mom purse or storage bag. A diaper bag is not something you should skip out on when it comes to purchases. While you don't want to pay more than you can afford, having the best diaper bag for mom or dad you can buy can save you a lot of trouble, and having the best bag option is so satisfying. 
Always look out for your needs as well. Some may want a bag over the shoulder, while others are looking for a diaper bag backpack. Whatever bags for moms of toddlers you pick, they are to provide the best service possible.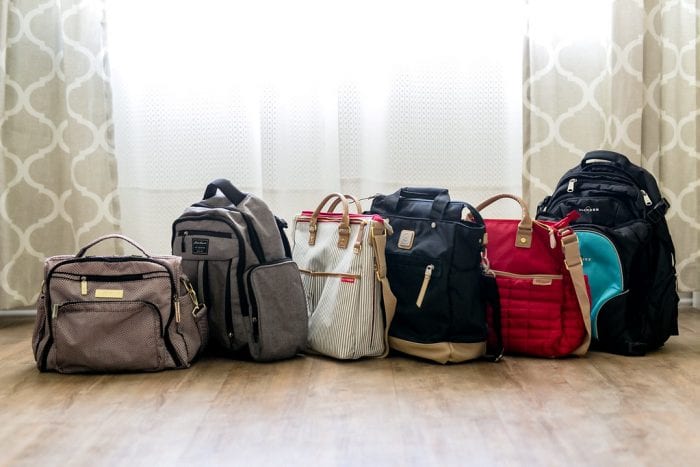 Some moms of toddlers may want a designer diaper mom purse, one that has quality and style. Whether it has a leather tote, diaper bag in disguise, or a crossbody strap, picking a quality diaper bag is suitable for the form and future use. From the Soho Diaper Bag to the S-Zone Women's bag, these are all some of the best tops picks out there for a bag mom purse. 
Best Purses For Moms Frequently Asked Questions (FAQs):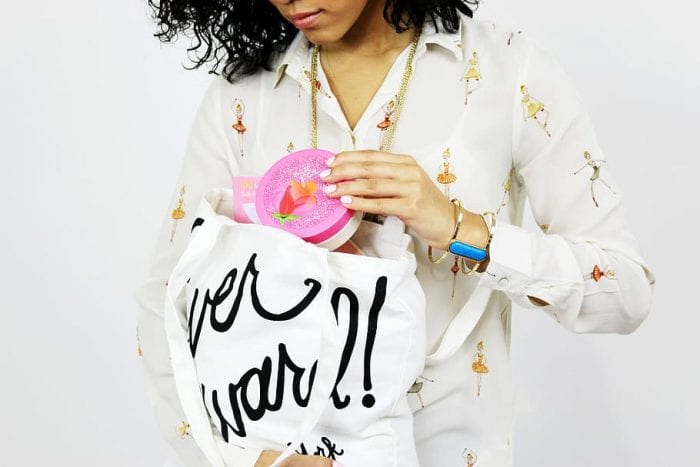 What type of top fashion bags for moms do you love?
Crossbody bags are the best purses for moms with toddlers. They are incredibly fashionable, considering some are of leather material. There are lots of space so that you can replace a diaper bag with one.
Do moms with toddlers need purses?
Yes, mothers with toddlers need purses so that they can go anywhere without carrying a diaper bag. The latter is useful, yes, but it cramps women's fashion sense. If the purse is big enough to carry all the baby essentials, then moms can take it instead of a diaper bag.
What is the best designer handbags for moms?
Michael Kors Women's Jet Set is one of the best designer handbags for moms. Aside from the luxurious, high-quality materials used to create this product, it has a lot of pockets as well.
What aspects make purses perfect for moms?
The best purses for moms are big but not too big that you can already put a baby in it. They should have many compartments, as well as a washable liner so that you can clean it easily.
What tote bag is the best?
Everlane The Day Market is the best tote bag for all women. It is practically an oversized and not-too-flashy shoulder bag. It can also hold all of your child's needs while you are out.
Can I use a diaper bag as a purse?
Yes, you can use a diaper bag as a purse. A lot of diaper bags would double as purses for moms with kids, primarily if they had only used tiny bags before the children came to their life.
What are the best purse for moms with toddlers?  The best purses for moms with little kids are those that look nothing like traditional diaper bags. Many of them are from genuine leather; that's why they are highly luxurious. They also have thick straps and broad bases.
How are the best designer handbags for moms a practical option?
Getting the best designer handbags for moms is a practical choice, in the sense that they can use the purses even when they go to work. No one will bat their eyelids if you pull a feeding bottle or laptop out of a bag from Michael Kors, Fossil, and other top brands.
How do you store a purse for moms?
Considering you own a lot of purses, stuffing the bag before sticking it in the closet or another storage space is necessary. The reason is that you do not want your bag to lose its structure. The material should not also have visible folds in the wrong places because: 1) you cannot iron them out, and 2) they affect the bag's appearance negatively.
What counts in the toddler mom purse?
What counts in a toddler mom purse is its spaciousness. You do not need a narrow or small bag that can only carry your phone or wallet. Instead, you want a handbag that will not burst in the seams if you try to put chips, a set of clothes, and coloring books in it.
How long do you use a diaper bag?
A diaper bag is useful as long as you have toddlers. Since they are at an exploratory age, they tend to get dirt on their clothes and body more quickly than other—older—kids. You also have to bring toys, snacks, and juice boxes if ever they feel bored or hungry.
How do you clean a purse?
Pull the liners in a bag out to shake off crumbs sticking to it. If it is not possible, get your vacuum cleaner and put the nozzle inside the purse to suck out the debris in there. Then, wipe the outside of the bag with a soft cloth dipped in warm soapy water. In case the material is genuine leather, rub it along the grain using a leather cleaner or have it professionally cleaned.
What is the best budget designer purses for moms?
H&M Shopper bag is one of the best budget designer purses for moms that you can ever find. It measures 12.5 x 11 inches and sits on a flat surface without falling.
What are inside satchel bags for women or tote for moms of toddlers?
The best purses for moms with toddlers contain snacks, wipes, sanitizers, a travel-sized first-aid kit, and sometimes even a change of clothes for the kids. Of course, they cannot leave their smartphone and cash behind.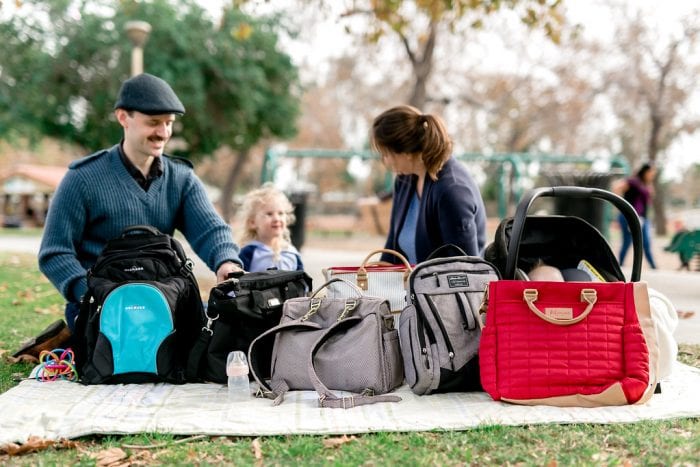 Experienced Mommy
Mom Dot Best Purses For Moms
Momtastic
Scary Mommy
Last Updated on June 13, 2021 by Marie Miguel
DISCLAIMER
(IMPORTANT)
: This information (including all text, images, audio, or other formats on FamilyHype.com) is not intended to be a substitute for informed professional advice, diagnosis, endorsement or treatment. You should not take any action or avoid taking action without consulting a qualified professional. Always seek the advice of your physician or other qualified health provider with any questions about medical conditions. Do not disregard professional medical advice or delay seeking advice or treatment because of something you have read here a FamilyHype.com.