A diaper bag is a must-have for moms with toddlers. If you have toddlers, the best bag is functional but also fits your style. We'll help you find the best options for moms with toddlers.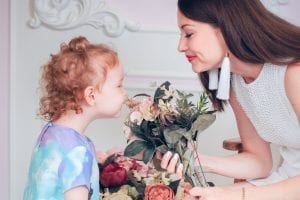 When you become a mom, you'll realize soon enough that your fashion sense will go down the drain. It will be one of the many things you must sacrifice for your toddler's sake. You may not be able to don sexy dresses often or look as stylish as you want. Indeed, it is challenging to maintain your poise when you have to run after your little one.
Keeping your lovely white dress immaculate will be equally tricky. It's impossible after feeding your kid, whose goal is to shoot food across the table or drop every bit they can into their car seats. Imagine, too, how impractical it is to wear 2-inch stiletto heels. Balancing on those thin heels while carrying a 14-pound squirming baby excited to see many colors and lights is impossible. But all is not lost.
You can score a designer diaper bag to help give you back some of that style you've had to give up to motherhood. There are plenty of stylish mom bags on the market. So, let's spend a little time skipping, hopping, and jumping through a discussion about mom purses and diaper bags.
Other than a massive change in what you wear, moms with toddlers also walk around with many things in their purses, as shown here. It is one reason why the fashionable bags and best designer handbags for moms get replaced. Instead, you use big and bulky regular diaper bags that are not in style, nor do they match your outfit. Some women settle for the old tote bags in their closets. Some get a little creative with their classic tote by adding large zipper pockets for convenience. Some even use magnetic closure or zip closer. Some just use their favorite bag. It all comes down to personal preference.
Moreover, many moms cannot let go of their old designer purses, belt bags, canvas totes, messenger bags, backpacks, leather purses, and designer crossbody bags with an adjustable strap. Indeed, it's hard to feel stylish and confident when toting around a dumpy diaper bag on one shoulder. Fashion and style take a backseat to the features of a diaper bag because functionality is more important for a parent. There's no problem with going for a smaller bag if you have enough space for all your essentials, like diapers and a changing mat. Choosing a water-resistant bag is also a good idea.
Stylish Purses For Moms With Toddlers
Moms with toddlers quickly find out they need a bigger bag as their kids grow, and their designer purse doesn't have the space and zip pockets they need. Depending on the age of their children, they need things like multiple pockets for sippy cups, an interior pocket and exterior pocket, insulated pockets for food and beverages, an exterior zipper pocket, a large zippered pocket for toys, adjustable shoulder straps, or just plain old, reliable, regular handles. The perfect bag meets all of your needs as a mom, whether you're looking at the best designer bags or something at a more affordable price point.
The things that have to go into the diaper bag will ultimately determine the bag's features.  And this is what bags for toddler moms are about. If you are looking for the best diaper bags for moms with toddlers, you have come to the right page. This entry will discuss everything you need to know about getting the right bag for your needs.
Best Tote Bags For Mothers With Toddlers To Feed
Some must-have items in a mom's purse are for feeding their toddler. You have formula, water, and feeding bottles. You will find a breast pump and milk containers if you are breastfeeding. You will most likely find a cover, a nursing cover, or a scarf. These are used by most moms of toddlers, like you, who breastfeed. That's the life of a busy mom.
In most cases, moms with toddlers need a bag that can be secured around the body and carried hands-free as they attend to their baby's needs. This is what crossbody bags are for.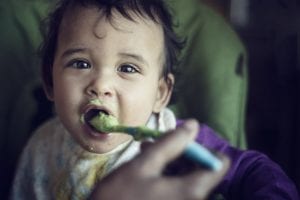 F
inding The Top Bags For Moms With Toddlers
After you feed your child, you know what happens next. Your baby, of course, will need to go potty! Diapers, wipes, and changing clothes are essentials in your bag. You may also have a change of clothes in case your baby gets wet or dirty. In case of a drastic drop in temperature, you may also have an extra sweater.
Frequently Asked Questions
How Do I Choose The Best Diaper Bag For Moms With Toddlers?
You need to consider many factors, such as functionality, durability, size, and style. Obviously, you will bring a lot of stuff whenever you go out with your baby. Thus, you will need a bag with plenty of compartments and multiple interior pockets to organize all the baby essentials. This includes compartments for diapers, snacks, wipes, baby formula, bottles, clothes, some toys, etc. Expect that your diaper bag will eventually show signs of wear and tear, so don't use an expensive designer bag made of genuine leather. It'll be safer kept in the dust bag.
The best crossbody bags, fanny packs, and travel bags should be big enough to accommodate all these things but convenient to carry around. They should also have zipper closure to keep your belongings safe. Moreover, you must invest in a high-quality bag with durable materials such as polyester or nylon. Also, the handles and crossbody strap should be soft and comfortable to hold and hang on your shoulders.
What Is The Most Important Thing In A Mom's Bag?
Baby supplies. This includes many things, such as baby bottles, baby formula or breastmilk, burp clothes, a few diapers, wipes, pacifiers, extra clothes, emergency medication, a changing pad, and toys. Bring a few water bottles for yourself, too. You need everything to keep your toddler clean, comfortable, and well-fed wherever you go. If traveling with toddlers, it might be a good idea to invest in an insulated bottle bag.
What Bag Is Best For Your Back?
While comfort and preference are relative, you cannot go wrong with the best diaper backpack-style baby bag with adjustable straps. Backpacks distribute the weight evenly across both your shoulders, thus reducing strain and preventing one-sided strain, which is common among shoulder bags and totes. Opt for padded straps and supportive back panels when shopping for baby backpack purses. These comfort features can go a long way in the long run, especially for days when you will be carrying your baby bag for an extended period.
How Do You Pack A Bag For Moms With Toddlers?
Start with your toddler's essential items, such as diapers and wipes, changing pads, extra clothes, nursing or bottling supplies, snacks and drinks, and your own personal items, like hygiene items and your cell phone. If the bag has an exterior slip pocket, you can use it to store things you reach for often.
Can I Use My Purse As A Diaper Bag?
Obviously, yes. There are no hard and fast rules on what type of bag you can or cannot use as a baby bag. You can use your stylish purse as a makeshift diaper bag if it has enough space and plenty of compartments for your baby's essentials. If you want to be comfortable, you should opt for backpacks, as these things can distribute the bag's weight across both your shoulders. The best purses are those that function the way you need them to.
What Is The Ideal Size For A Toddler Mom's Bag?
Every toddler mom is different, and every child's needs may differ. Thus, the size of the best bags for moms can definitely differ from one's preference and the needs of others. Many mothers, however, tend to choose medium to large sizes. Most medium-sized bags have a dimension of 12-14 inches, 8-10 inches in height, and 4-6 inches in depth. If you want to go bigger than that, you cannot go wrong with 15-18 inches x 10-12 inches x 10-12 inches.
How Do You Pair A Mom's Bag With Your Clothes?
Choose a stylish bag that complements or contrasts your outfit. You can also coordinate your style with your bag for a stylish look. Make sure to pay attention to the proportions. This means you need to pair your outfit with the right bag size. Don't be afraid to experiment with texture and patterns for visual effects. Lastly, trust your instincts and carry yourself with stylish confidence. At the end of the day, the best purse is the one that you like.
How Do You Carry A Handbag With Style?
First and foremost, coordinate the colors. Choose to complement colors or colors that match your look. You can match your bag with your shoes if you want a coordinated look. More importantly, consider the occasion and dress code of the place where you are going. Purses allow flexibility for casual outings, while structured bags and clutches are for formal events.
How Do I Choose A Baby Bag?
When looking for bags, moms with toddlers should consider functionality, durability, organization, style, and size. Look for a baby bag with ample compartments and a zip pocket for your stuff and your baby's essentials. Make sure there are enough insulated pockets for baby bottles. Choose an easy-to-clean material too. An adjustable shoulder strap, matching stroller straps, and exterior pockets are also good features to consider as you embrace the mom life. Lastly, choose a mom purse that matches your lifestyle and preference, whether a diaper backpack, shoulder bag, crossbody bag, messenger bag, or tote bag.
Which Bag Is Most Durable?
Does Each Parent Need A Diaper Bag?
Can I Use A Diaper Bag As A Purse?
What Type Of Bag Goes With Every Outfit?
Why Use A Diaper Bag Instead Of A Backpack?
What Can I Put In A Toddler Purse?
Last Updated on May 14, 2023 by Jeanne Meets
DISCLAIMER
(IMPORTANT)
: This information (including all text, images, audio, or other formats on FamilyHype.com) is not intended to be a substitute for informed professional advice, diagnosis, endorsement or treatment. You should not take any action or avoid taking action without consulting a qualified professional. Always seek the advice of your physician or other qualified health provider with any questions about medical conditions. Do not disregard professional medical advice or delay seeking advice or treatment because of something you have read here a FamilyHype.com.