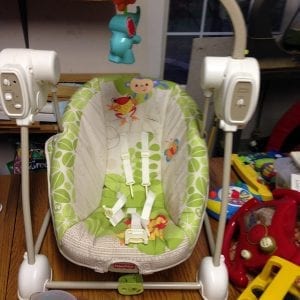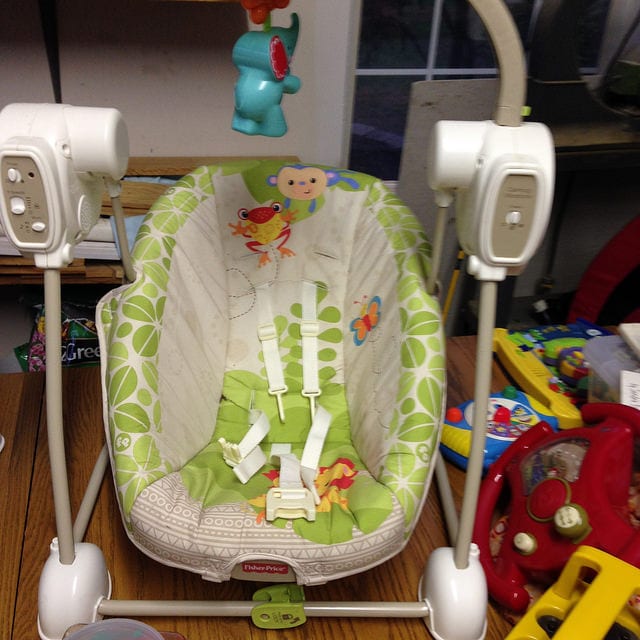 But the love of the swing's motion starts very early on with infants and continues into toddler age and onward with growing children. We're going to look into some infant swings for growing children that can be used for as long as possible.
Fisher-price infant to toddler swing has been some of the most popular pieces of outdoor playground equipment and toys for families for generations. Outdoor play on swing sets is important and great for developing gross motor skills.
Fisher-Price Infant to Toddler Swings
The fisher-price infant to toddler swing is among the favorite baby swings and was even tagged as the best one regarding soothing babies by Baby Gear Lab. It allows for side to side and front to back motions, along with soothing music that helps calm your baby. Its features are also very flexible as it gives you a choice among three positions in case you want your baby to face a particular direction. It also comes with a 5-point harness and adjustable recline, which increases the level of safety that it provides for your baby.
The swings from the Fisher-Price are famous even online, and it has received a good amount of positive ratings and feedbacks from verified customers. To give you an idea, we made a list of the best selling fisher price swing for a toddler from Amazon, and you can follow the link to read the reviews. In the article, we also discussed the different ways to utilize the swing and more FAQs, so keep reading.
Fisher-Price Infant-to-Toddler Rocker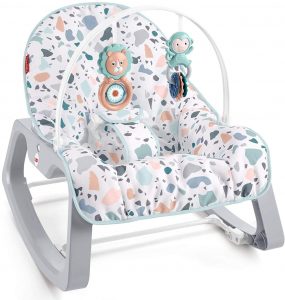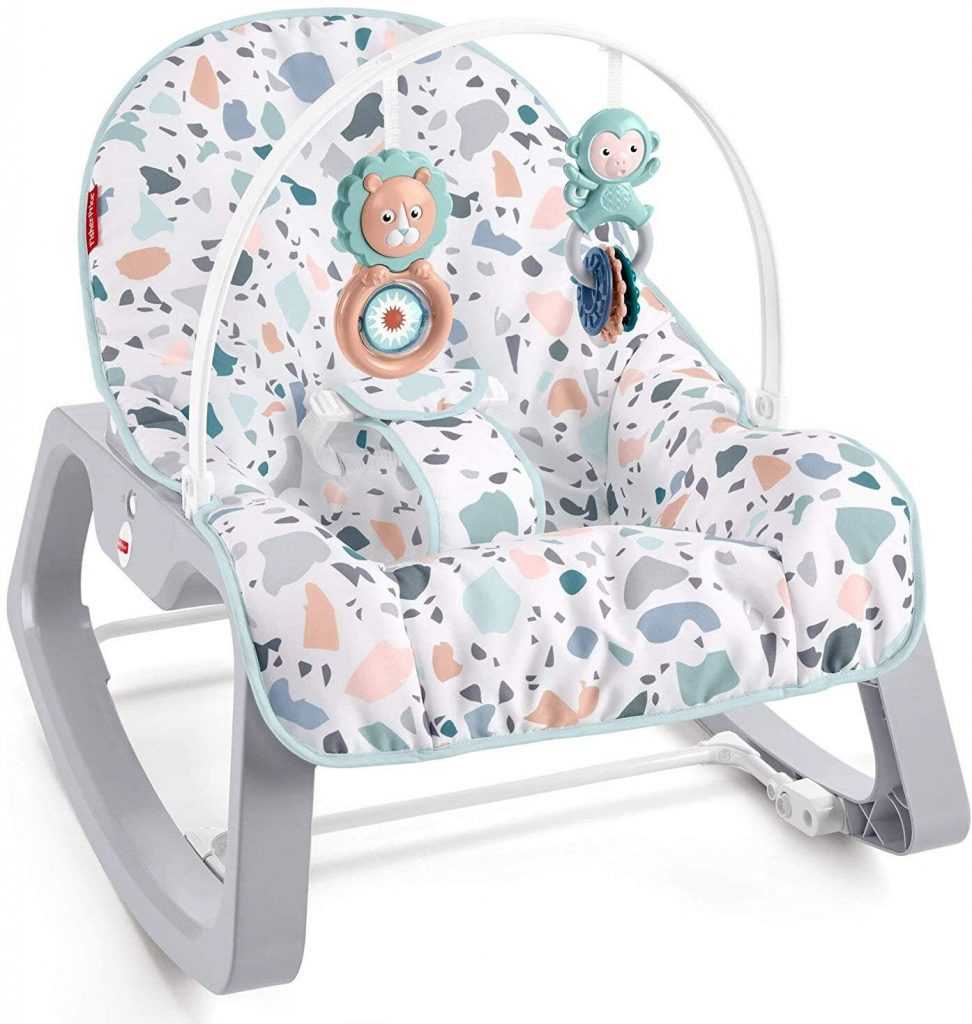 The baby rocker can be used two ways, it can be converted from a rocker to a toddler seat when your little one gets older. It can accommodate up to 40 kilograms.
It features two recline position, calming vibration and easy to wash materials.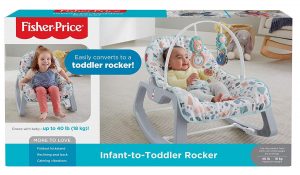 Fisher-Price Rocker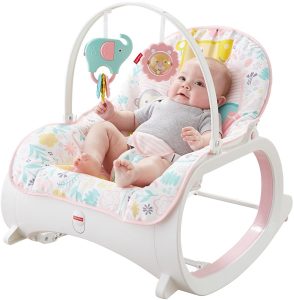 It has the same features as the first baby rocker on the list, it can also be converted to a toddler seat and it has baby friendly features to keep your child happy and relaxed.
It comes with two stationary toys that your child can play with while resting.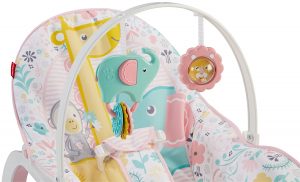 Fisher-Price Deluxe Rocker Seat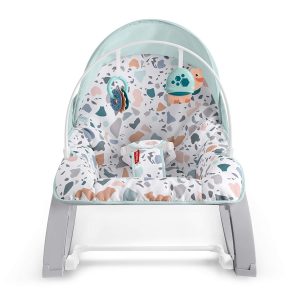 The Deluxe version of the rocker seat is ideal for infants up to 40 lbs. It offers an adjustable seatback with three position recline and a fold-out kickstand for easy conversion to toddler seat.
It is convenient to bring when travelling since it light and portable and it is easy to assemble and clean.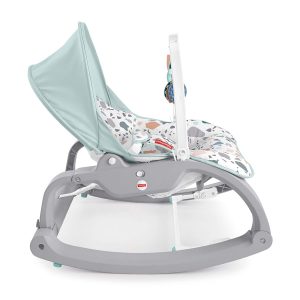 Fisher-Price Sweet Snugapuppy Dreams Cradle'nSwing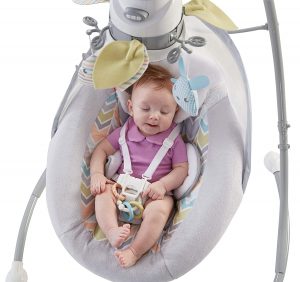 The Cradle 'n Swing swings from side to side or head to toe, it can be your companion when putting your child to sleep. It offers 2 comfy recline position, 6 swing speed, 16 soothing songs and nature sounds.
It is easy to convert to different position with two simple step. It also has a sturdy frame to keep your child secure at all times.
You can use the fisher-price infant to toddler swing to cause your baby to calm down or even take naps, but only under your close supervision. But if you want to entirely make use of the benefits brought about by the Fisher-Price Rocker Swing, you would need to take note of a few more things to make your baby's swing experience better and safer. Here are tips on how to maximize the use of a fisher price swing for a toddler.
Things To Know About Fisher-Price
Fisher-Price infant to toddler swing has been in the baby equipment industry for quite some time. They produce and sell everything from swing sets and swings, to outdoor toys, games, preschool toys, ride ons, wagons, furniture kids like, and more. You'll find Fisher Price items down every toys games aisle in all of the major retailers. Preschool toys like the Little People collection are some of the top sellers around the world.
However, there are many competitors in the world of swing sets and swings for children. That the Little Tikes swing set, Tree House Swing Set. This is a fun set that can give your kids their own playground equipment in the backyard. There's also the swing n slide kids toys, including swing sets and swings, slides, and the heavy duty dual glider. Fisher Price definitely does well within its industry with all of its play swing sets, preschool toys, baby rockers, ride ons, wagons, and other products, but it's a highly competitive market.
So, what's the best way to use your Fisher Price infant to toddler rocker and get the most out of it? Here are your tips.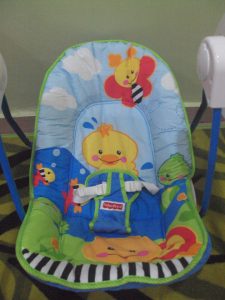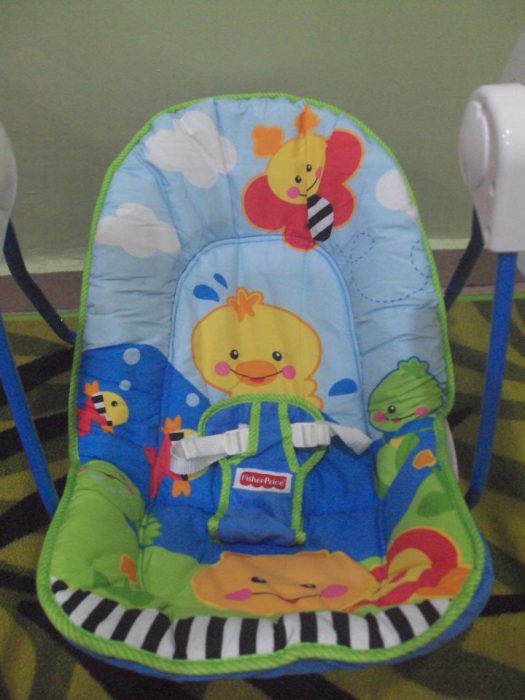 Choose A Dim Area For The Swing
Put your baby's swing in a familiar place where your baby feels very comfortable and secure. After that, avoid the bright lights and keep them dim to help your baby relax and calm down. If they fall asleep, make sure not to leave them unsupervised to keep them from falling off the infant swing. Contrary to swing sets made for outdoor play, this type of swing is meant to soothe and calm, especially for children who are age 0-12 months.
Create White Noise In The Area
White noise is said to promote relaxation among babies as this resembles the environment that they have been used to in their mother's womb. The womb is a noisy place. It is said to be louder than a real vacuum cleaner or toy vacuum running the entire day. That's why completely silent rooms do not necessarily make babies fall asleep fast. Instead, white noise is more effective in reducing stress levels among toddlers, helping them cry less, and aiding them in getting good sleep.
By adding some sort of white noise to the swing area, the baby swing becomes part of a role play situation. This spot is now acting as the womb where the baby came from and was accustomed to. Many pieces of baby equipment were designed to be this way, a role play version of being in the mother's womb.
Keep The Speed Settings Under Control
You have to limit the amount of time that your baby swings. You cannot let them swing continuously for extended hours at high speed as this may cause them to be dizzy, or worse, even fall from the fisher baby swing if the speed goes uncontrolled. To be safe, start with the lowest setting first as this resembles the natural way of rocking your baby to calm down and to fall asleep. Young children and babies should never be left on swing sets and swings unsupervised because it can result in injury, or in some severe cases death.
Place Your Baby In A Swaddle With Pacifier
Putting your baby in a swaddle, combined with a pacifier (if it works for him), is a starting point to calming your baby when he cries and encouraging him to rest. Once you have achieved the soothing effect of the swaddle, this would help babies cry less and sleep better for longer hours on the Fisher-Price baby swing rocker. This should only be done with very young infants, however.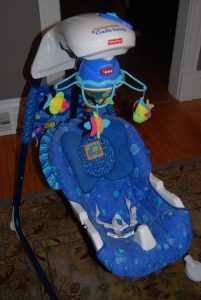 Put Familiar-Smelling Items Around The Fisher-Price Swing
Babies recognize and look for the smell of their nursing moms because this gives them a feeling of security. The smell of your shirt has an effect of calming your baby when he fusses. So it would be nice to have this at the back of the Fisher-Price Electric Swing, not really inside the cradle. Make sure not to place a big cloth around your baby's face as this might cause suffocation.
Once you've gotten out of the baby rocker swing and moved on to swing sets and swings for older babies, the infant to toddler swing is a fun play toy for your toddler. You can install this play swing either inside or outside, it's up to you. It's a durable swing that has a tray for putting your little one's snacks on and a red seat.
What parents always have to take note is that your little ones would still need your close supervision even, and most especially, when they doze off into sleep. Good thing, the Fisher-Price Infant Swing can be your best partner as you lull your baby to calm and to relax.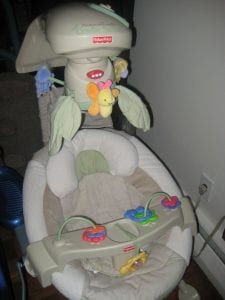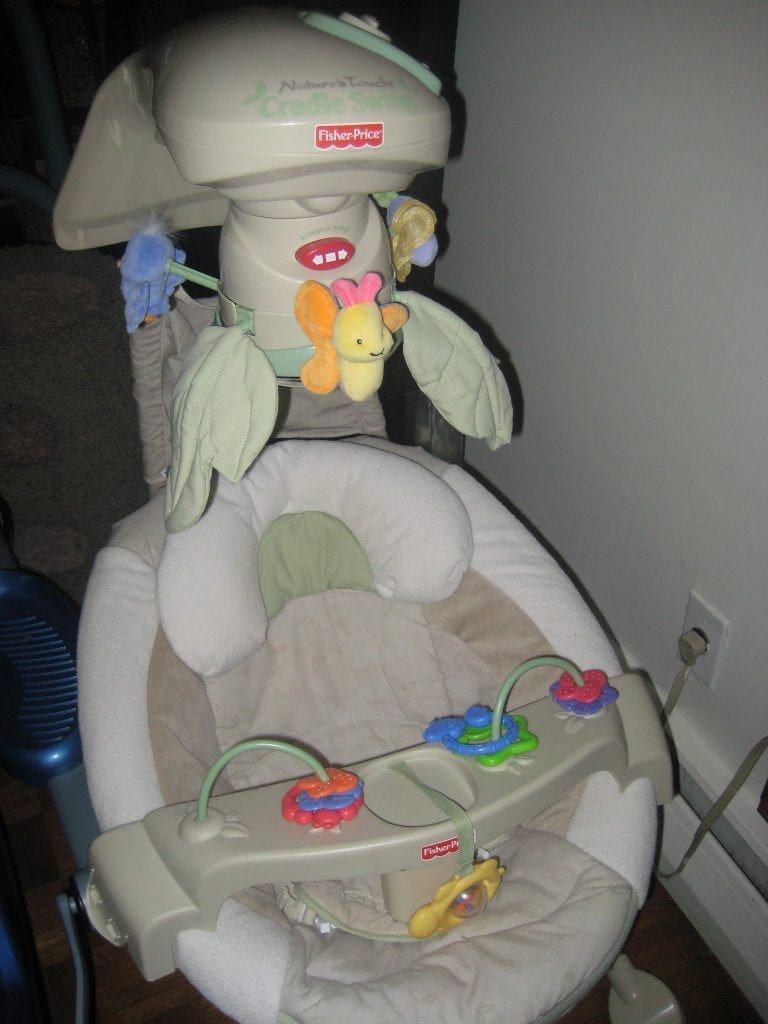 Frequently Asked Questions (FAQs)
How much weight can a Fisher-Price swing hold?
The maximum weight limit a fisher price swing for a toddler holds is 25 pounds.
How do you rotate the Fisher-Price swing?
Press both seat position buttons then push the seatback up until the buttons "snap" into its upward position. Push the seatback down until the buttons "snap" into the recline position.
How much is a swing set?
The most traditional type available, wood swing sets start at about $100-$500 for a basic. Then there's the simple kit at an average $500-$1,200 for a standard backyard unit and can cost $1,200-$10,000 or more. You can get a Little Tikes swing set for toddlers at a little over $100. The more toys and accessories there are that come with the swing set, generally the more expensive they'll be. For instance, some swing sets come with all sorts of fun things to play with like toy blasters attached to the frame. Check out price ranges here: https://www.fisher-price.com/en-us/shop/category/baby-gear/baby-swings.
What is the best swing set to buy?
Top of the pick for the best swing set is Lifetime Monkey Bar Adventure Swing Set. But, the best swings toy is going to depend on the ages of the children that will be using it. Toys, swing sets, and other equipment is designed based on age ranges. You need to match your choice of swings toy to your children's needs. Check out more reviews here.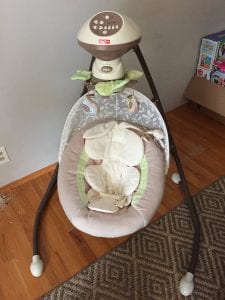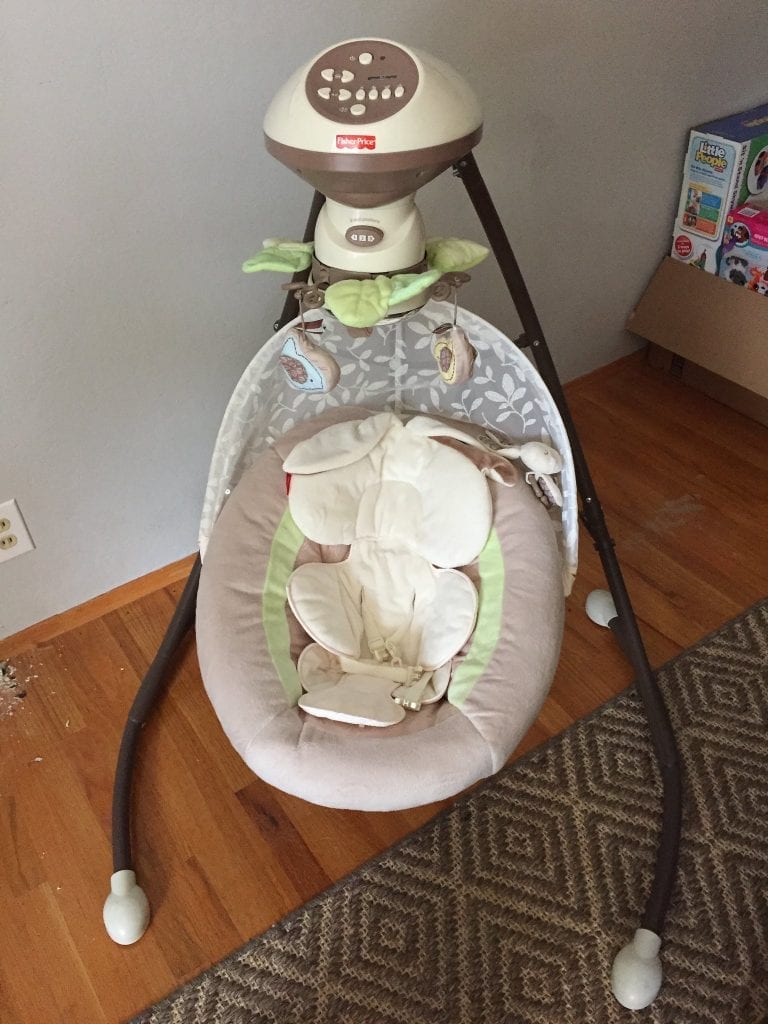 Disclaimer: FamilyHype.com (Family Hype & FamilyHype) is a participant in the Amazon Services LLC Associates Program, an affiliate advertising program designed to provide a means for sites to earn advertising fees by advertising and linking to Amazon.com.
Last Updated on January 13, 2023 by Mary Cimeni
DISCLAIMER
(IMPORTANT)
: This information (including all text, images, audio, or other formats on FamilyHype.com) is not intended to be a substitute for informed professional advice, diagnosis, endorsement or treatment. You should not take any action or avoid taking action without consulting a qualified professional. Always seek the advice of your physician or other qualified health provider with any questions about medical conditions. Do not disregard professional medical advice or delay seeking advice or treatment because of something you have read here a FamilyHype.com.