For many parents, a glider rocker is a must-have that gives comfort in caring for a new baby.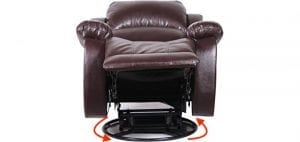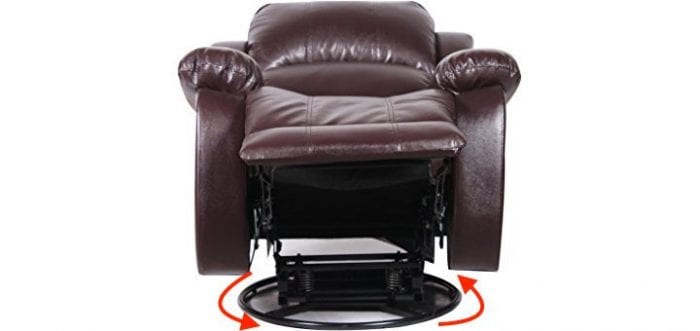 Taking care of your baby is a huge emotional and financial investment. When preparing a nursery and nursery furniture, parents must prioritize their needs and choose the best items to help to parent easier without being heavy on the budget.
For many parents, glider rockers may seem as important as other tools and equipment, especially since some models may be expensive.
However, you will undoubtedly spend countless nights lulling your baby to sleep, and the comfort provided by a glider rocking chair will make you thank yourself for buying one. It is one of the most comfortable chairs for your toddler and yourself.
Whether it be a reclining glider or one of those traditional rocking chairs, these devices will provide you and your baby with a comfortable space where you can enjoy bonding or rest together – no more sleepless nights! The term glider rocker refers to two similar categories of equipment: rockers and gliders.
Understanding The Perfect Rocker
Rockers are chairs limited to simple back-and-forth rocking motions. They have existed longer than the gliders but continue their popularity as a testament to their timeless appeal.
Their design and construction are relatively more straightforward – they go into a rocking motion and have neck support – so it can be cheaper and has fewer moving parts.
Many models use a wooden frame to reduce costs and make the chair lighter and easier to move around. Some rockers have a wide seat where you can add a lumbar pillow for more comfort. For small spaces, you can choose a narrow seat as well.
Parents choose a rocker for nursery rooms, usually due to a preference for simplicity and to add a more traditional feel to the nursery.
Understanding The Perfect Glider
In contrast to rockers, glider chairs offer more functionalities, including support for various reclining positions and smooth gliding motion. They're also more high-tech.
The range of motion supported by a glider chair is higher than that of a rocker chair. In exchange for this increased functionality, glides may cost more.
They may even require more maintenance due to the greater complexity of their parts. Nevertheless, parents usually buy gliders for a higher range of motion and to impart a more modern look to their nursery.
The reclining ones go into a recline feature mode through a hidden reclining mechanism. Storytime will be smooth and comfortable when you've positioned yourself and your baby into your Green Guard gold-certified glider.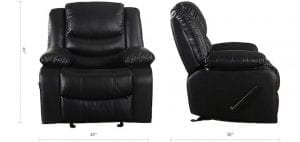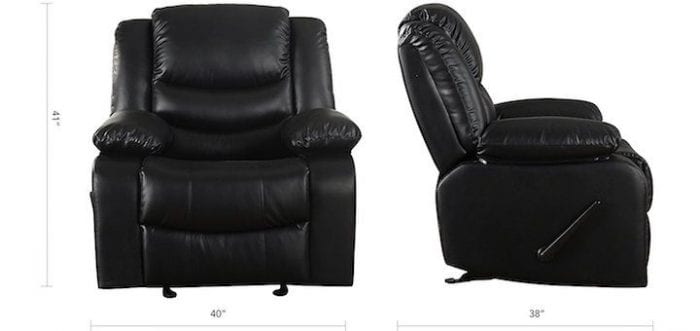 Comfort
Whether you ultimately choose a glider or a rocker, general criteria can be used for selecting the right model for you. Consider first the level of comfort that it can give you. This comfort is ultimately how one can help you.
Check the padding and fabric (stain-resistant fabric and water-repellant recommended) used to cover the seating surfaces of the chair. There might be spots where the cover is too thin to provide adequate support or too thick to give a stable surface.
The materials should not be made from harmful chemicals. Also, consider the width of the seat and the length of the back. The chair should accommodate you and your child and has a matching lumbar pillow if possible. Finally, do not forget to check whether the width of the armrests is enough to support your arms properly.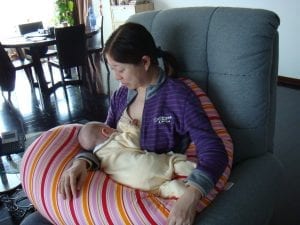 The ideal way to test these factors is to try sitting on a chair and observing what it feels like. Ask the salesperson if they have a test chair that you can try sitting on. If not, touch the fabric and imagine yourself using the chair. Will you enjoy spending many hours every week sitting on this chair while carrying a baby?
Durability
The ruggedness of the equipment is another factor that you should consider. Note that your chair will go through a lot. Your chair will be exposed to vomit, diaper leaks, and being rocked for hours.
Unless you want a rocking chair nursery, you should choose a model that can last for years with minimal maintenance. Also, select models that have removable cushions and spill-resistant covers.
These features will make it easier to maintain the cleanliness of your chair. If you are looking for a top glider rocker, it must be durable to maximize the cost of every use.
Safety And Functionality
When you buy, consider whether toddlers, posing a safety risk, can easily access the movement mechanism. The mechanism should be hidden and securely covered to avoid pinched fingers. Also, there should be a way to lock the mechanism.
The purpose of securing the tool is to prevent any curious children from operating the chair and causing an accident. Also, consider other features that you may want. You may wish to have side pockets for keeping baby bottles, diapers, or even magazines handy.
Safety must never be overlooked when looking for the top glider rocker since babies are fragile, and it would be primarily used for them.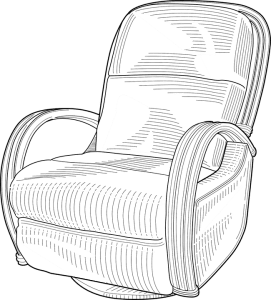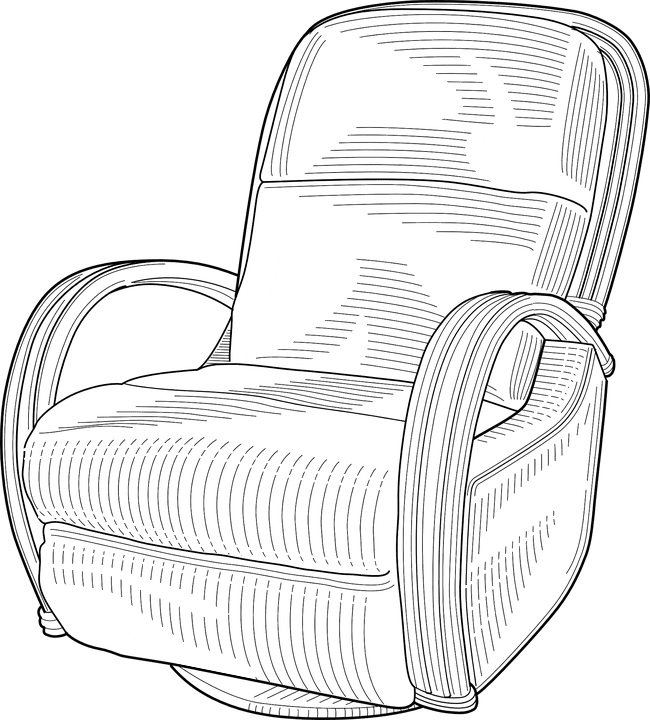 Aesthetics
Common sense dictates that you pick nursery gliders or rockers that match the overall theme of the nursery. However, it's best to avoid light colors as they can make even small stains stand out prominently.
Furthermore, consider selecting a model that can serve a different purpose once your baby grows up. For instance, some families repurpose old nursery seating as recliners for reading books or watching TV.
Cost
Take into account the cost factor when selecting an appropriate seating option. While budget-friendly models are available for around $100, luxury models can cost several thousand dollars.
Although budget models might have a higher risk of premature failure, there are excellent options that offer a good balance between cost and quality, meeting your needs effectively.
The top glider rockers may not be the least expensive, but they often provide great value for their price. Comparing prices and models can help you find the option that offers the most value while keeping costs in check.
Glider Rocker
Frequently Asked Questions
What's The Best Brand Of Glider Rocker?
Last Updated on April 12, 2023 by Cath Aguinaldo
DISCLAIMER
(IMPORTANT)
: This information (including all text, images, audio, or other formats on FamilyHype.com) is not intended to be a substitute for informed professional advice, diagnosis, endorsement or treatment. You should not take any action or avoid taking action without consulting a qualified professional. Always seek the advice of your physician or other qualified health provider with any questions about medical conditions. Do not disregard professional medical advice or delay seeking advice or treatment because of something you have read here a FamilyHype.com.